14 Easy Summer Cocktails That Look Super Fancy
May 03, 2022 by Anna-Bet Stemmet
If effortless entertaining is your thing, this handy list of easy summer cocktails will be right up your alley. After all, summer parties should be fun for the host as well! Choose one or two of these easy summer cocktails to make at home to level up the drinks line-up at your next get-together and get ready to be the toast of the town! 
1. Highball Cocktail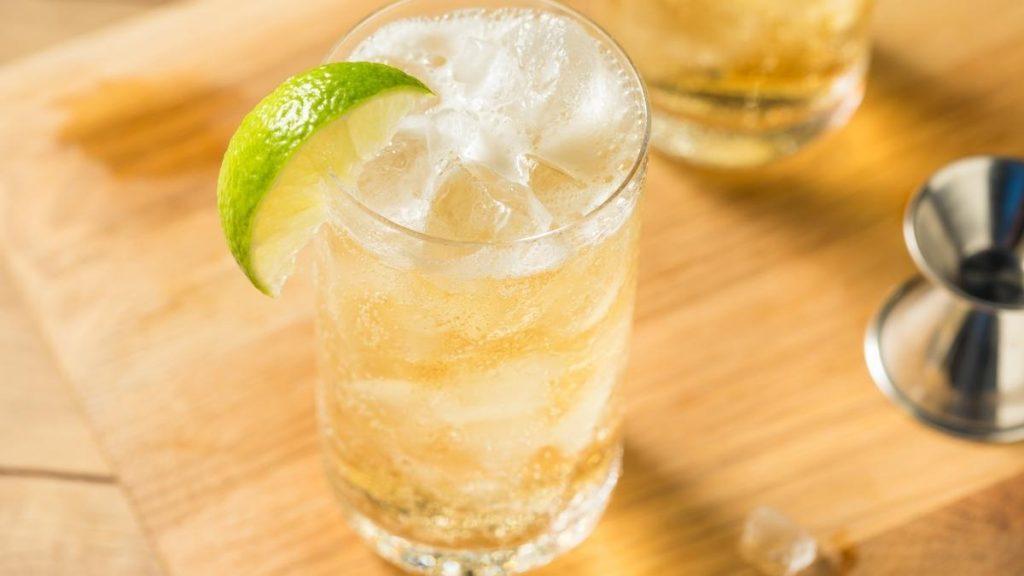 If you want to ease yourself into making summer cocktails, the much-loved Highball is a great place to start. Tall, bubbly, and all about the spirit, this easy-peasy drink features whisky, ginger ale, and lemon as a garnish. It goes down a treat on sweltering days, and pairs well with poolside foods like BBQ chicken. 
You might also like: The Fascinating History of the Highball
2. Frozen Strawberry Daiquiri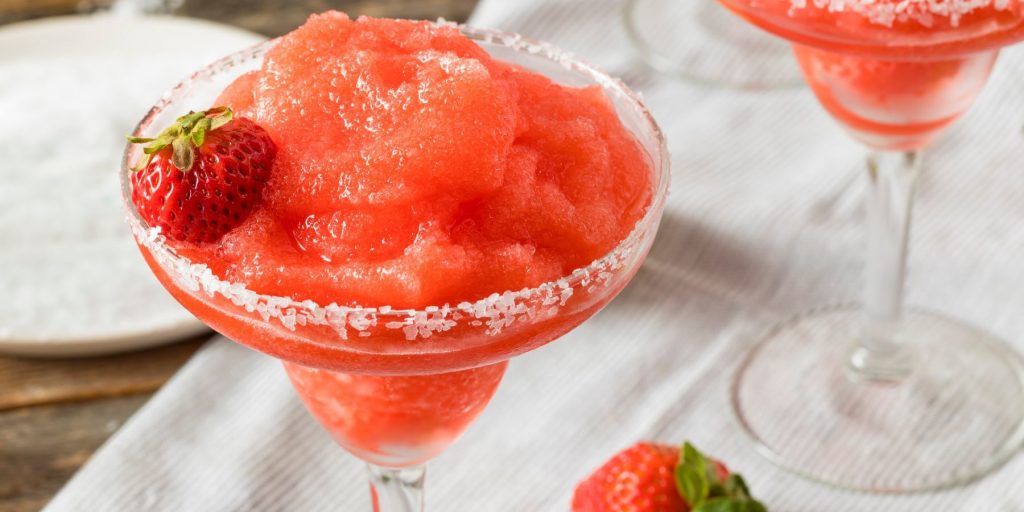 One of the most fun and easy summer cocktails out there, the Frozen Strawberry Daiquiri is a summer classic if ever there was one. This pretty drink is bright and cheerful, and looks as fabulous as it tastes, combining sweet and tart components to absolute perfection. 
TIP: The trick to making a fantastic Frozen Strawberry Daiquiri is to use both fresh and frozen strawberries. This combination gives it its perfect texture. If you would use only fresh strawberries, it would be too runny; and a full batch of frozen berries is too gritty. The combination of the two is just perfect. 
Discover more: 11 Perfectly Frosty Frozen Cocktails for Any Season
3. Gin Bramble Cocktail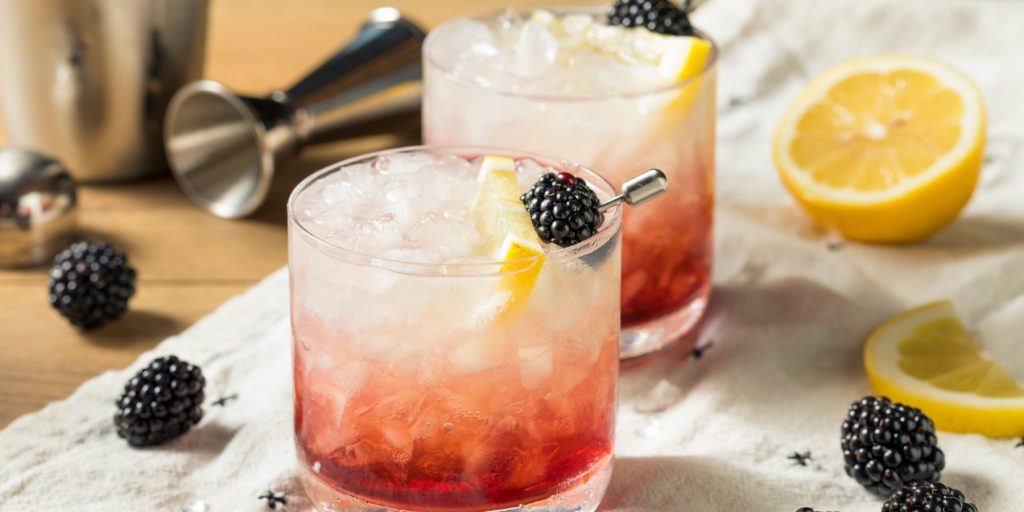 The Gin Bramble is as classy as it comes. It starts off tart and rather dry, showing off the herbaceous nature of the gin, and then leans into the bright and zesty tones of lemon on the mid-palate. Then, on the finish, it all comes together in a burst of raspberry and spice. So lovely! 
Read next: The Best Gin Cocktails Ever Invented
4. Watermelon Tequila Cocktail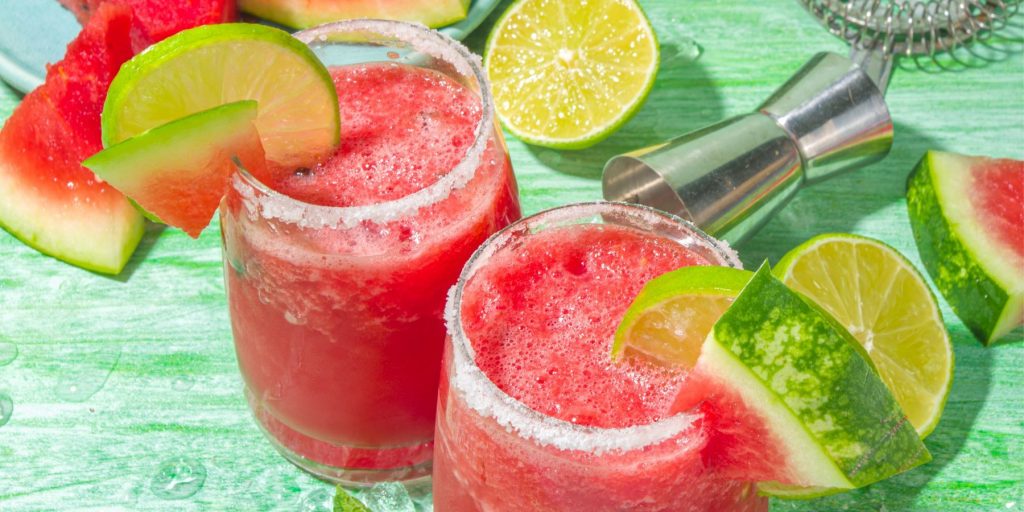 Okay, be honest. What is more summery than the smell and taste of juicy watermelon? Growing up, that first wedge of perfectly pink watermelon of the season always meant that the holidays weren't too far off. Now, as an adult, you can recreate that joyous feeling by serving up a Watermelon Tequila cocktail. It takes less than 15 minutes to whip up. 
5. Hurricane Cocktail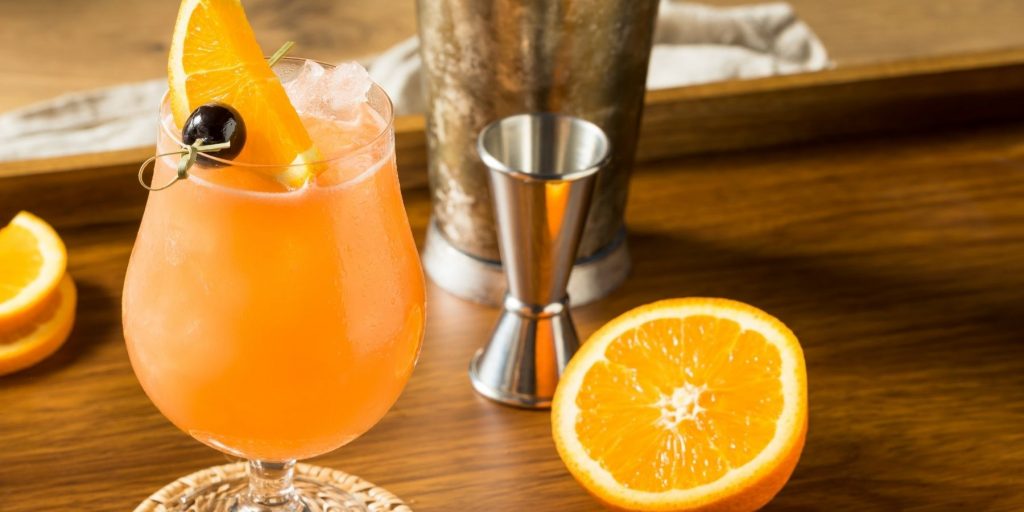 The Hurricane recipe combines light and dark rum, orange juice, lime juice, simple syrup, and grenadine. This powerful drink is known as the unofficial cocktail of Mardi Gras and comes to the party with some serious New Orleans-inspired swagger. It's flavorful and fun and full of zest (just like any good party should be). 
6. Tequila Sunrise Cocktail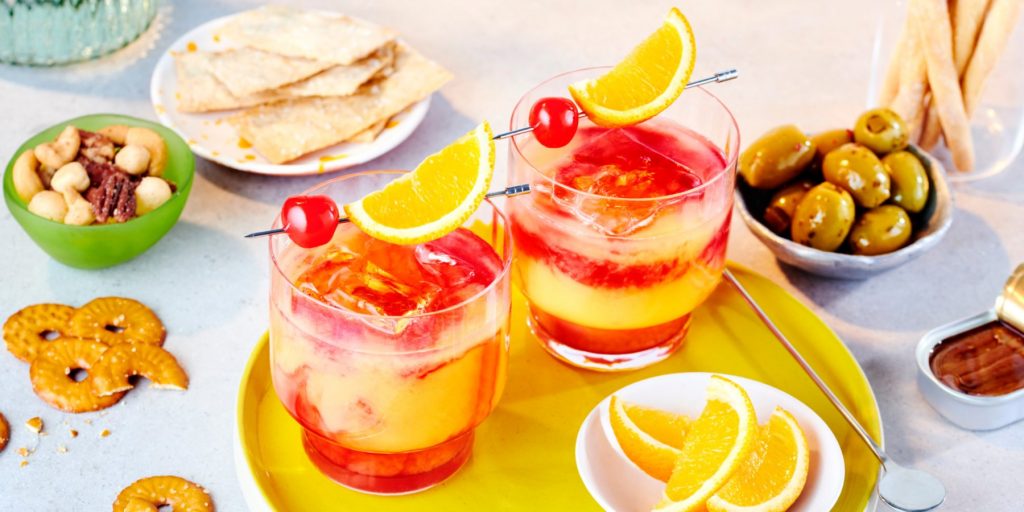 Easy summer mixed drinks can be simple to achieve, yet also look completely amazing, and the Tequila Sunrise never disappoints in this department. Combining orange juice, grenadine, and tequila, it layers beautifully in the glass, looking just like a sunrise (hence the name, of course). It has a bright, citrusy taste – the sweetness of grenadine combines with the tang of the orange juice for a serve that's fresh and fruity. 
7. Lime Margarita Cocktail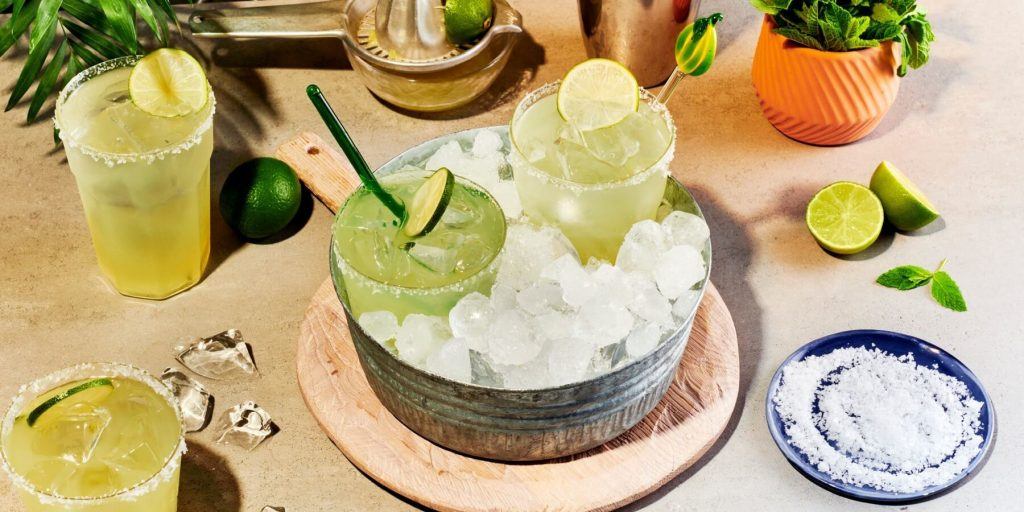 A well-made Lime Margarita is a thing of beauty. You can serve it shaken or frozen on those really hot summer days. It's so cool and delicious! The ingredients list is deceptively simple (tequila, lime juice, simple syrup), but when combined it really hits the spot in the most refreshing way. Feeling vacation vibes yet anyone? 
Tequila time: Why We Love National Margarita Day
8. Piña Colada Cocktail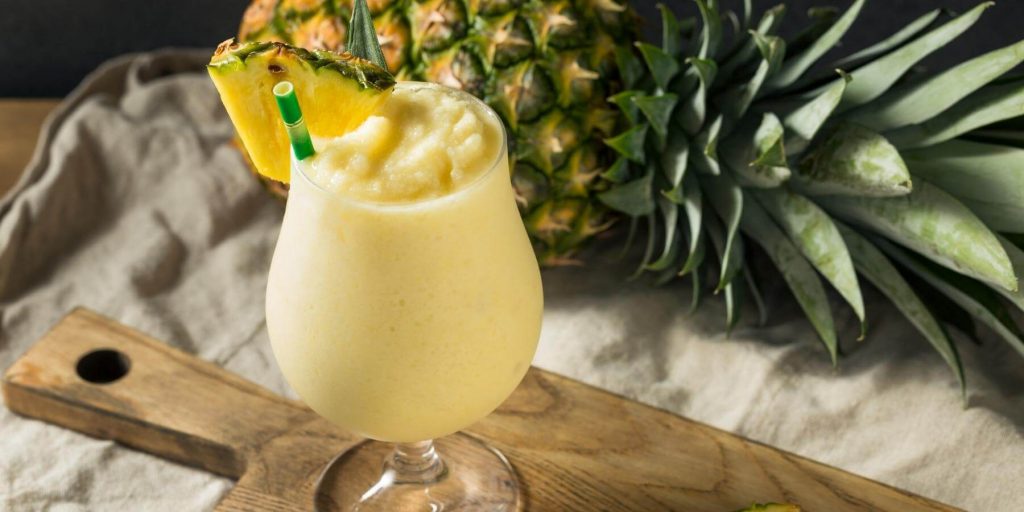 A Piña Colada is a delicious tropical treat that tastes like an island breeze, infused with the heady scent of pineapple and coconut. When blended, the texture is like a smoothie. Over ice, it's rich, thick, and lovely from start to finish.  
9. Mint Julep Cocktail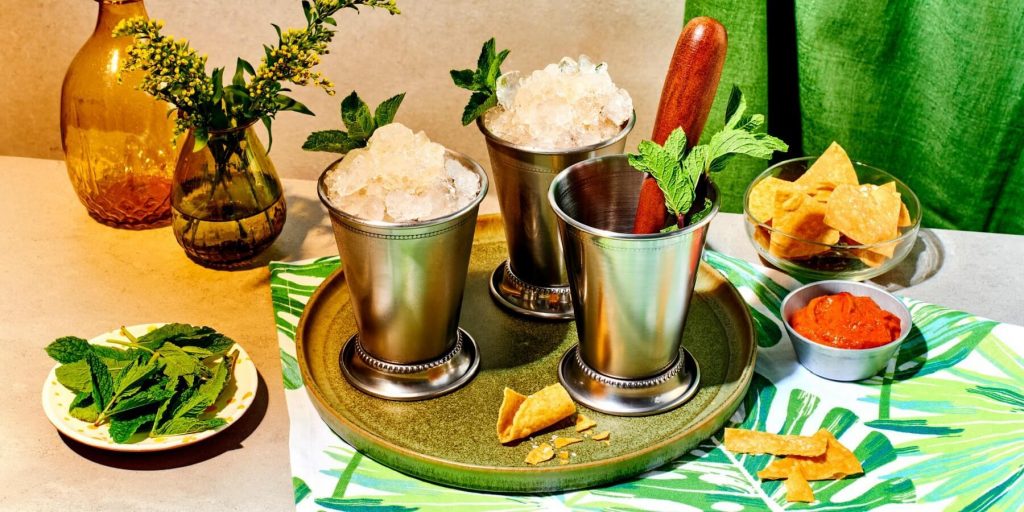 The classy Mint Julep serves all sorts of Great Gatsby energy, and we're here for it! Combining mint, sugar, bourbon, and water, it is marvelously minty, cooling, perfectly sweet, and tailor-made for sipping languidly on hot days. 
More about whiskey: What's the Difference Between Rye Whiskey and Bourbon
10. Bellini Cocktail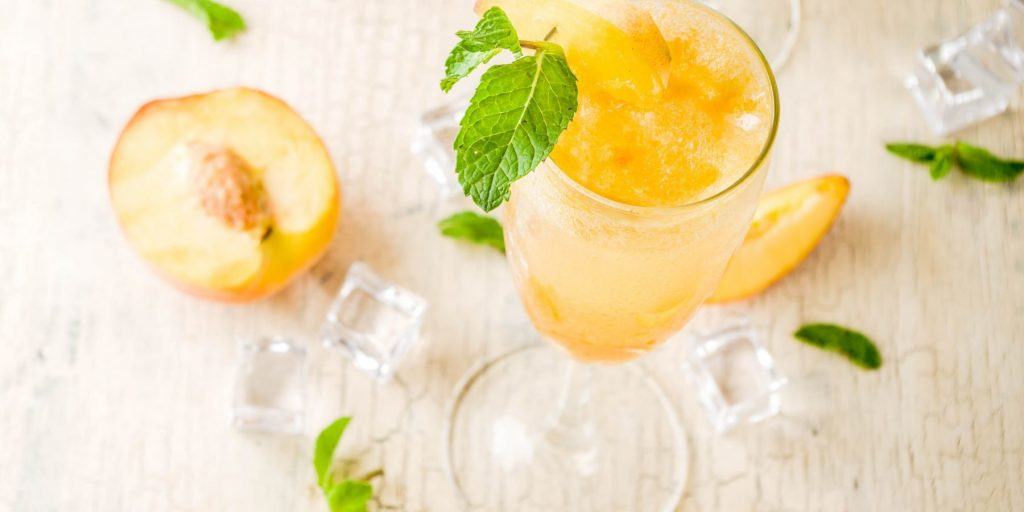 A Bellini is sweet and fruity with a beautifully delicate flavor that makes it the perfect welcome drink or summer cocktail. In fact, it's a very popular choice for warm-season wedding arrival drinks because it's nice and light, and pairs well with appetizers. 
11. Mimosa Cocktail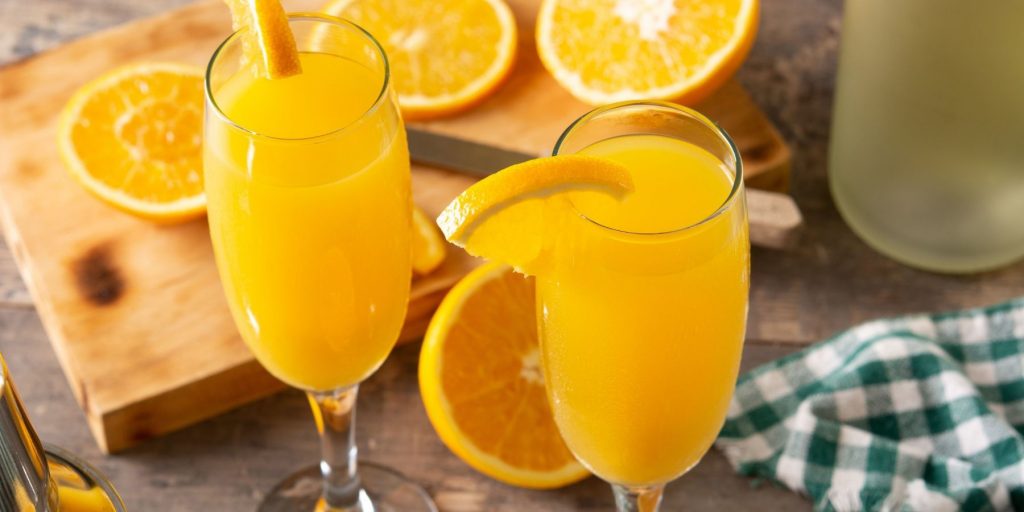 One of the best cocktails for beginners, the Mimosa is well-known and loved on the brunch circuit. Combining Champagne (or sparkling wine) and orange juice, it's fruity, zesty, and bubbly—a celebration in a glass that's oh-so-easy! 
Planning a brunch? 12 Best Brunch Cocktails for Easy Entertaining
12. Moscow Mule Cocktail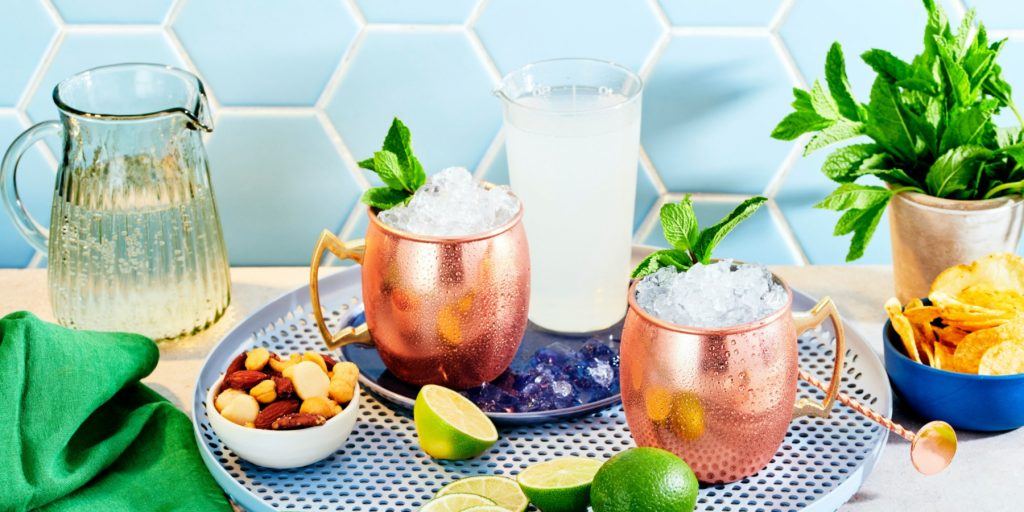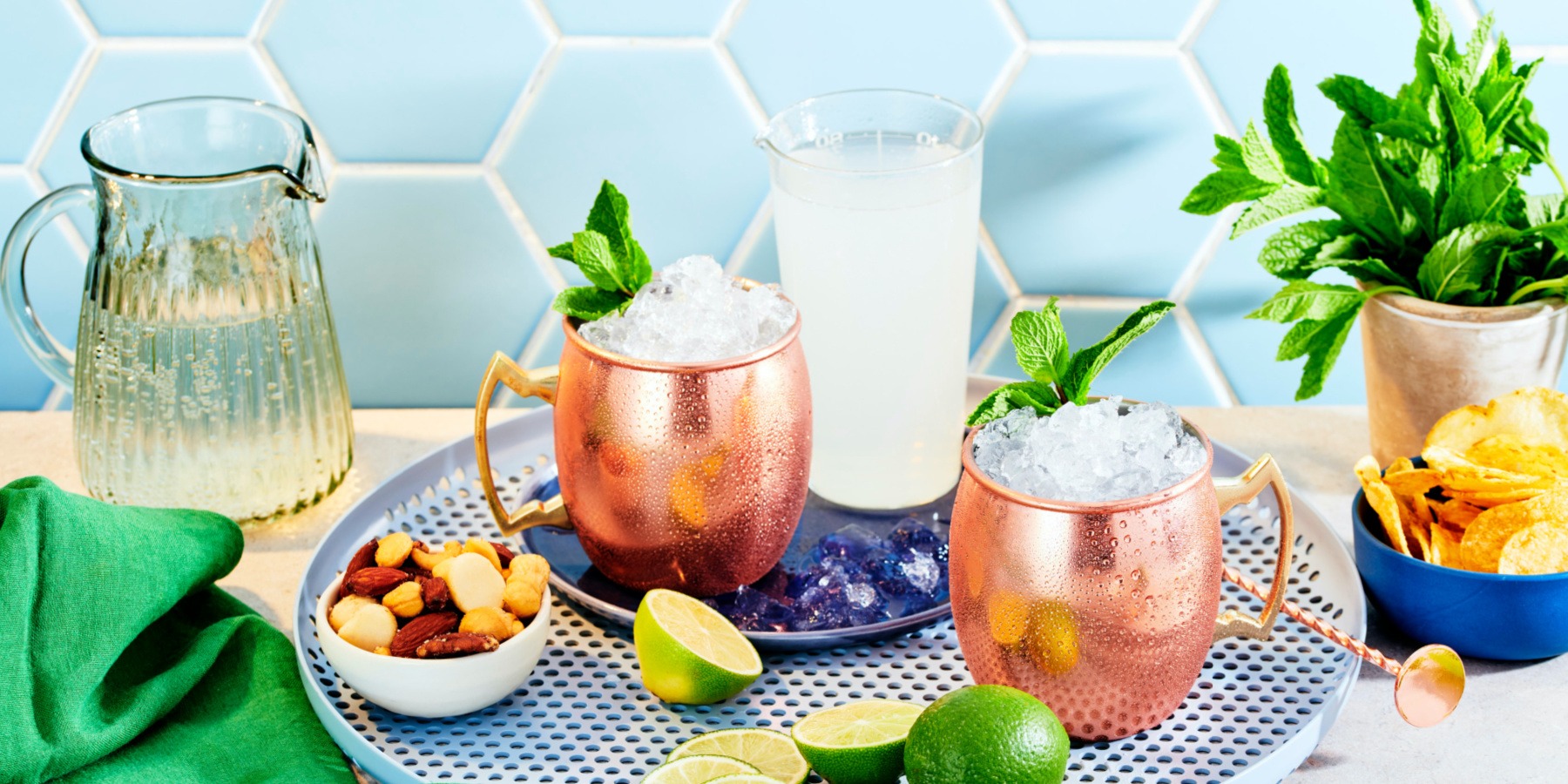 Looking for easy summer cocktails with vodka? Here you go! The Moscow Mule walks the fine and delicious line between spicy, sweet, and strong. The fizziness of ginger beer, the clear qualities of vodka, and the coldness of the signature copper mug in which it is served always makes for a memorable drink. 
Perfect combinations: 13 Delicious Mule Cocktails to Make at Home
13. Classic Mojito Cocktail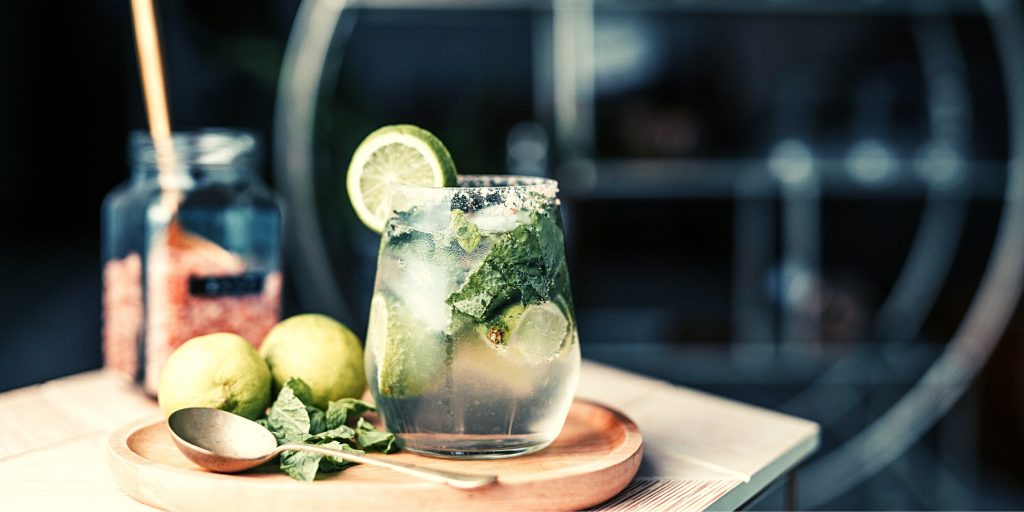 The classic Mojito is pretty as a picture and refreshing to boot. Fizzy and minty with a zesty dash of lime, it pairs well with summery dishes like prawns, shrimp, and fish tacos.  
14. Strawberry Basil Gin Cocktail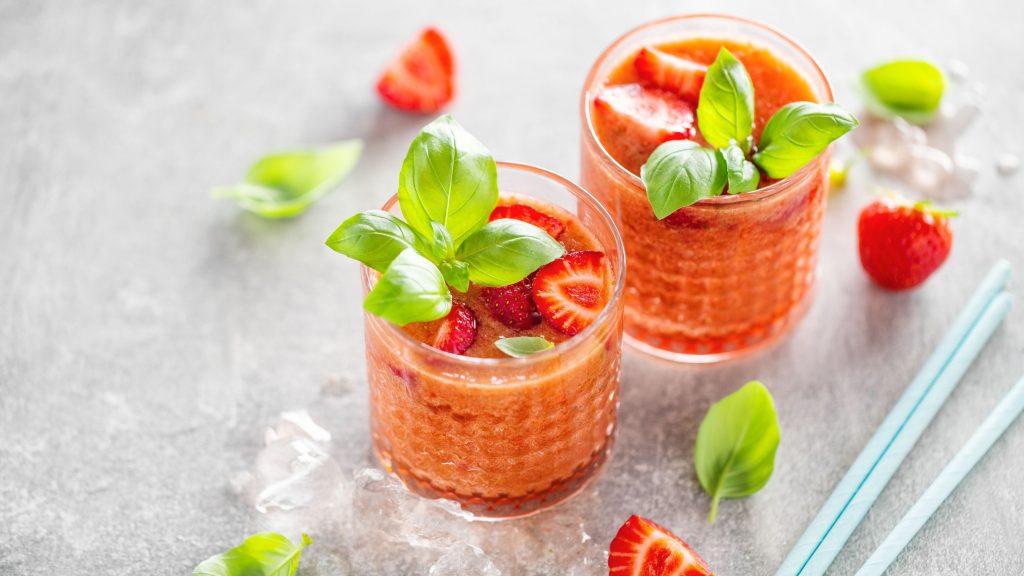 This Strawberry Basil Gin cocktail is summery to the core, and a crowd-pleaser of note. Strawberry and basil are a classic combination that often gets overlooked, so explore the lovely herby and sweet notes at the base of this cocktail with a backdrop of sunshine. It's the taste equivalent of walking through a beautiful garden in summer – floral, fresh and fragrant. 
FREQUENTLY ASKED QUESTIONS
The core cocktail categories include:   Stirred cocktails, such as the Manhattan, the Negroni, and the Rob Roy.   Sours, such as a Whisky Sour and Tequila Sour.   Highballs, such as the Vodka Soda, Gin & Tonic, and Scotch & Soda, as well as the Dark 'n Stormy and Paloma.  Flips, such as Eggnog and the Hot Pumpkin Pie cocktail.   Fizzes, such as a Gin Fizz and Tom Collins cocktail.   Swizzles, such as a Queens Park Swizzle and Cotter Swizzle.  Smashes, such as Whiskey Smash or a Gin Basil Smash cocktail.   
Gin cocktails are very popular in summer, mainly because gin has a lovely herbaceous flavor profile that pairs well with refreshing juices and tonics. However, the key to a good summer cocktail is to find one that leaves you feeling cool and refreshed, with lovely seasonal flavors. Try a few on this list to see which one hits the spot! 
When you are just starting out on your cocktail-making journey, recipes with loads of ingredients can be a little overwhelming. Start out with two-ingredient cocktails such as the Mimosa or try three-ingredient cocktails to build up your confidence step by step.  
Some say the Mimosa is the easiest alcoholic drink to make, as it simply combines just 2 ingredients – orange juice and sparkling wine. However, the list of easy summer cocktails on this page is a great place to find more easy drinks to make. Most cocktails are fairly easy to assemble once you've done it once or twice. It also helps to have a few basic tools, such as a cocktail shaker, strainer, muddler, and bar spoon.