What is the Best Margarita Recipe? 10 Ways to Make a Margarita
June 15, 2022 by Helena Lombard
Did you know that the Margarita is the most ordered cocktail in America? It's not surprising seeing that tequila is the most popular spirit. A staggering 53% of US cocktail drinkers order Margaritas at the bar. We think it's time to get in on the action and keep your own Margarita cocktail ingredients at home.
The classic Margarita on the rocks shot to fame in the 1960 and back then Blended Margaritas were all the rage. In the 70s, Frozen Margaritas shot to fame (along with the invention of the frosted drink machine). The 80s arrived, and along with it came the addition of Grand Marnier, an orange liqueur with a cognac base that added something a little more interesting to the mix than triple sec.
No matter what decade they originated in, the best Margarita recipes have three things in common – they have to be strong, sweet, and sour. It might sound like a tall order for a simple drink, but once you know all the tips and tricks for the best Margaritas, you'll be a pro in no time.
1. Blue Margarita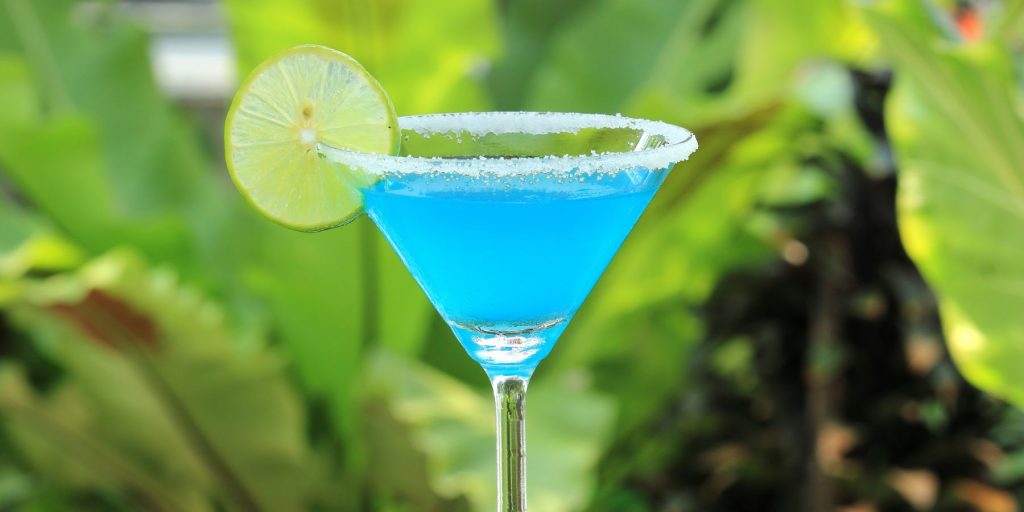 If you've just discovered a big love for margaritas, then the Blue Margarita is the perfect place to start if you're making your own. This cool-looking cocktail is a spin-off of the original Margarita, but instead of triple sec, you will use blue curaçao to give it that distinctive blue color—and a zesty bittersweet taste. Mixed with tequila and the juice from fresh limes, served in a margarita glass with a salted rim and garnished with a wheel lime, these easy summer cocktails are sure to be a hit.
2. Strawberry Margarita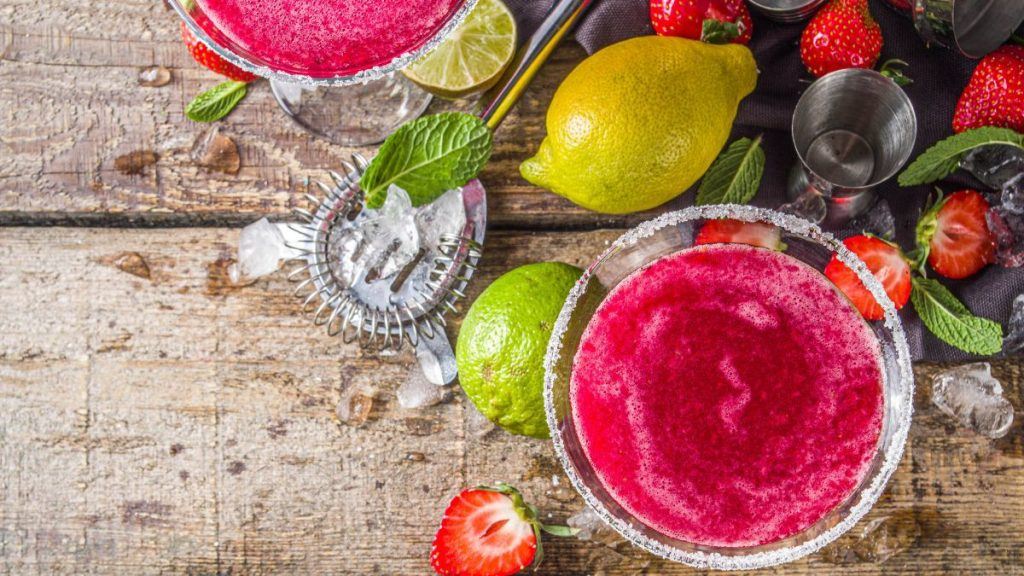 Fruit brings a lot of flavor to the Margarita party and adds fresh tanginess, sweetness, and acidity that ventures beyond the commercial Margarita mix. Fruit also brings a bit of seasonal flair to the traditional Margarita, and the choices are endless.
One of our favorites is the Strawberry Margarita, a great Margarita recipe for berry lovers. To make one, muddle fresh strawberries in a cocktail shaker, then add Espolòn Tequila Blanco, lime juice, agave syrup, and ice. Shake it up until icy cold and strain into a double Old Fashioned glass.
3. Frozen Mango Margarita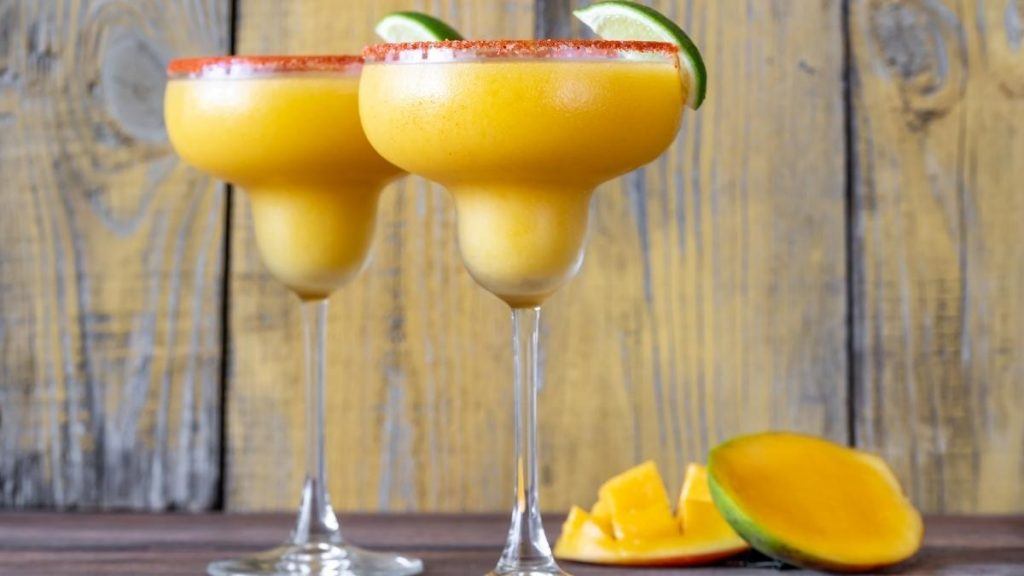 Another fruity favorite is the Frozen Mango Margarita. The addition of fresh mango adds sweetness and acidity to this great Margarita recipe. Also known as the Mango Cart, you'll only need four ingredients, ice, and a decent blender to make it.
Combine Espolòn Tequila Blanco, mango puree (made with ripe seasonal mangoes), fresh lime juice, simple syrup, and ice in a blender. Biltz until slushy-like and pour into a pitcher. Serve on the table (along with some spicy fish tacos) and let your guests pour their own. Vibrant in both color and taste, these Frozen Mango Margarita pitchers are awesome.
4. Lime Margarita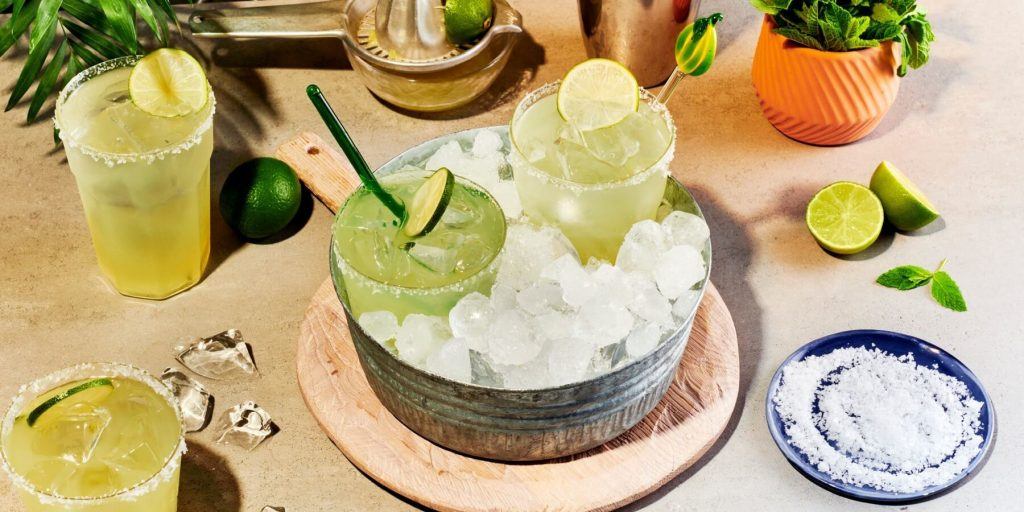 Ah, the classic! With so many different homemade Margarita recipes doing the rounds, you'd be forgiven if you didn't know that the humble Lime Margarita is the one that kicked off this drink craze. Most cocktail aficionados will tell you that the Lime Margarita is a spin-off of The Daisy—a much-loved drink of a similar nature.
This super simple recipe is easy to make at home and is one of the best margarita pitcher recipes out there. Serve them individually or in a pitcher with salt-rimmed, lime, and ice-filled glasses on the side. A real crowd-pleaser, and very popular to serve at festive events like Cinco de Mayo parties, etc.
5. Apple Margarita
A completely different but great Margarita recipe is the Apple Margarita—one of the best tequila summer cocktails you'll ever make. This crisp apple drink has incredible flavor and is best served frozen or shaken in cinnamon-rimmed glasses. It packs a serious punch and is the perfect drink to lift everyone's spirits and get the party started. Refreshingly simple.
6. Blood Orange Margarita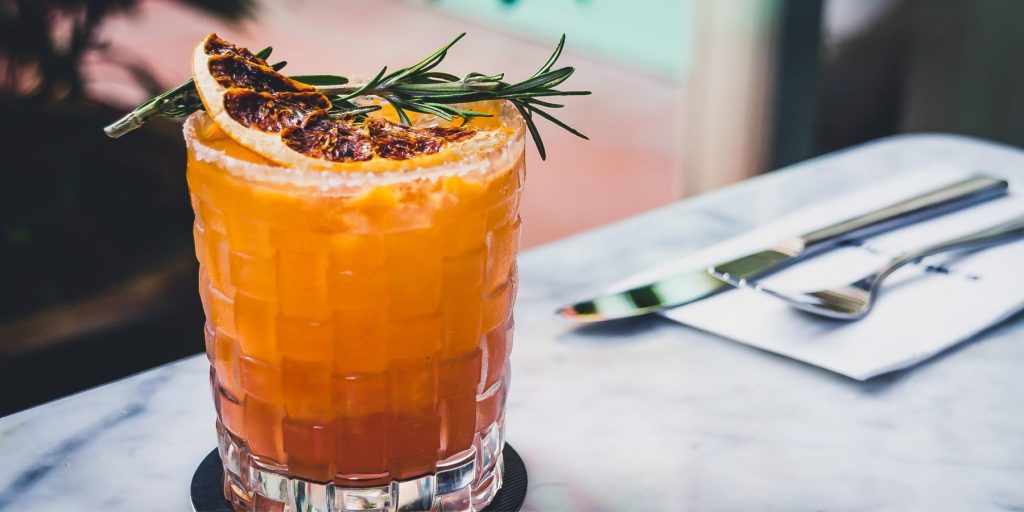 If red is your favorite color, the Blood Orange Margarita won't disappoint. Taste-wise, you should expect complex citrus flavors from the blood orange juice and sweetness from Grand Marnier. Combine this with the distinctive taste of tequila and the bitterness of Campari, and you have the best Margarita recipe on the rocks. Serve these as part of a Mexican feast or a special Valentine's dinner.
7. Cadillac Margarita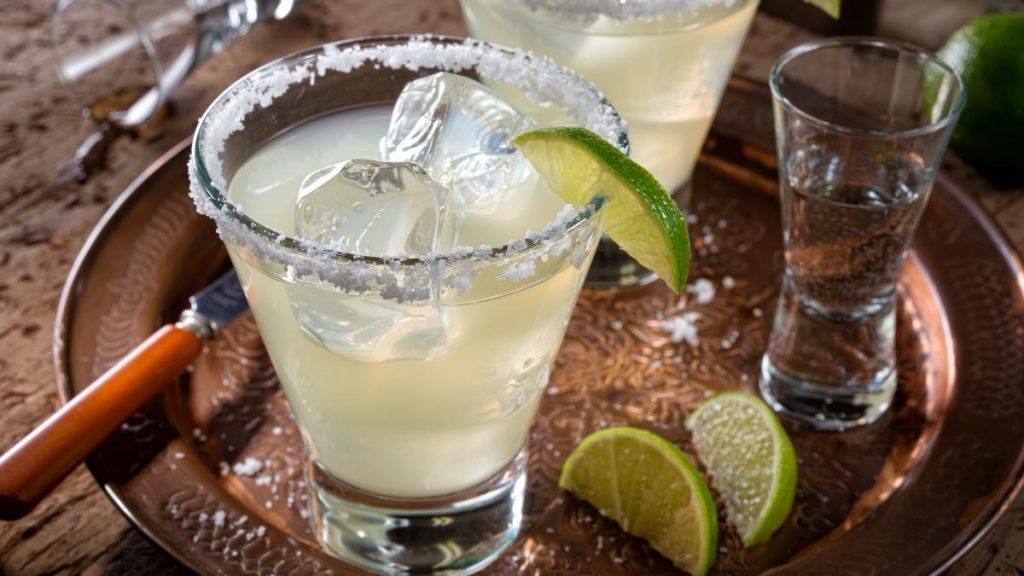 Also known as the Grand Margarita or the Top Shelf Margarita, this cocktail is served with Grand Marnier either floating on top or served on the side. The Cadillac Margarita is made with Espolòn Tequila Reposado, fresh lime juice, and agave syrup. It's the addition of the Grand Marnier that gives this cocktail an exotic orange taste and depth of flavor. The aged Reposado and Grand Marnier is a match made in Margarita heaven and creates a uniquely luxurious taste.
8. Watermelon Margarita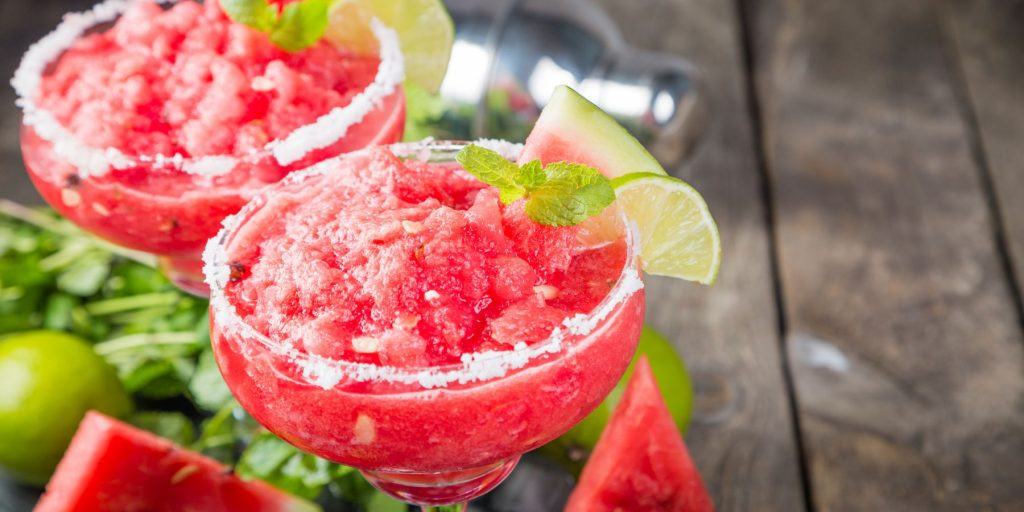 The best summer cocktails with tequila tend to capture the essence of the season. We love that the Watermelon Margarita takes innocent summery watermelon and gives it some edge. This drink is as refreshing as it is simple to make, and the addition of mint is everything when it comes to freshness! Give it a go with our easy recipe.
9. Pomegranate Margarita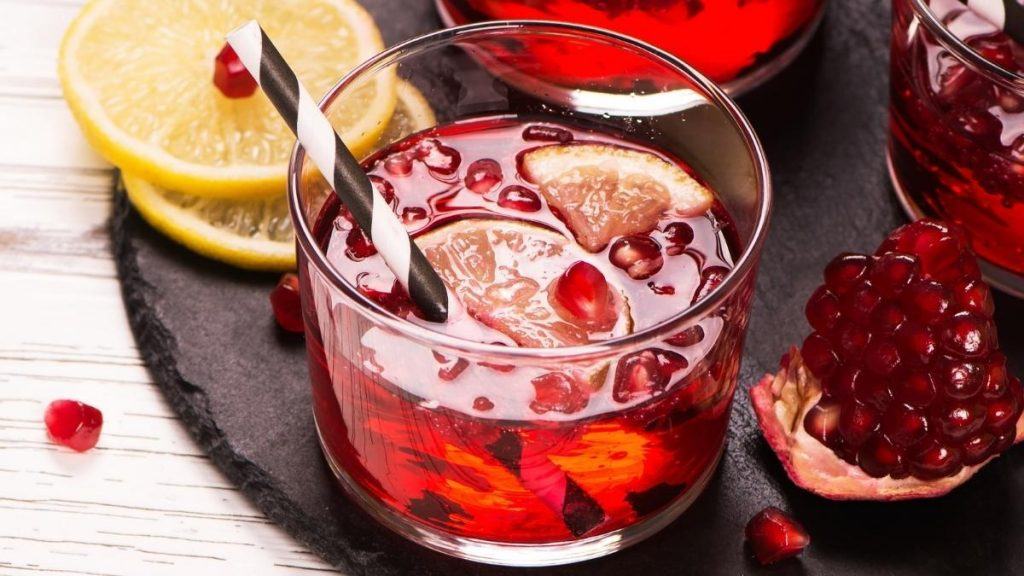 The Pomegranate Margarita is slightly sweet and tart and is a beautifully robust Margarita to serve during summer. This is another cocktail to add to your list if red is your go-to color, and while it's easy to master, it looks really impressive. Pomegranates are naturally festive, and we suggest you make these as a fun and boozy twist to your Christmas cocktail menu.
10. Skinny Margarita
Low-cal cocktail lovers, hold on to your skinny jeans! The Skinny Margarita is here, and it's all you'll want to sip on this summer (in between your gym workouts and yoga). Serve the Skinny Margarita as part of a girl's lunch that's light on calories.
A regular frozen Margarita comes in at around 700 calories (if you're counting). Skinny Margaritas come in at about 140 calories each, so choose this drink if you're watching your weight. To make one, you will make a regular Lime Margarita; leave out the simple syrup and add sparkling water. An exciting and guilt-free drink to have with "not another salad" during lunch. Namaste.
FREQUENTLY ASKED QUESTIONS
Making a pitcher of Margaritas couldn't be simpler and is an excellent idea if you're expecting a crowd. Add the juice of two lemons and four limes to the pitcher. Add Cointreau and tequila, then top it off with three handfuls of ice and stir until cold.  
To make the Classic Margarita you'll need only three ingredients: tequila, orange liqueur and lime juice.  
There's a variety of orange liqueurs available, but we suggest Grand Marnier for the rich balance and depth of flavor it brings to the party.
The secret to a good Margarita is to ensure you're covering all the elements that it needs to shine: It has to be strong, sweet and sour.  
To make a Classic Margarita you only need fresh lime juice, orange liqueur and tequila.  
Silver tequila is best for Margaritas. Because it's stronger with a cleaner taste it creates a great canvas for other flavor profiles.  
Both are equally acceptable when mixing up Margaritas. And if you want to make something a little more special, reach for a bottle of Grand Marnier.