15 Sublime Lime Cocktails You Gotta Try
August 19, 2022 by Anna-Bet Stemmet
If you find lime cocktails utterly sublime, step right this way, honey; we've got you covered. See, we are not technically allowed to play favorites, but cocktails with lime juice in the mix are just so divine that it's hard not to… So, to get you ready to zest with the best, here are 11 of our top lime cocktail recipes you've got to try at home!
1. Mojito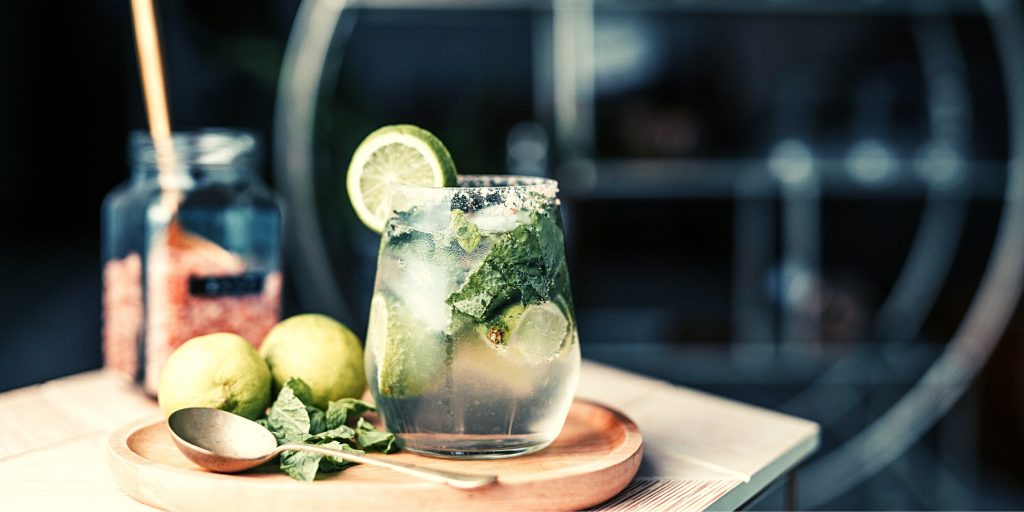 Arguably one of the most popular cocktails with lime around the globe, the Mojito combines white rum, lime, mint, sugar, and a little club soda for a fizzy finish. We love Trois Rivières White Rum for its honey notes and spice-forward flavor. Another winner is Wray and Nephew Overproof Rum with its rich molasses notes, also offering a good, subtle base for this refreshing cocktail.
2. Lime Margarita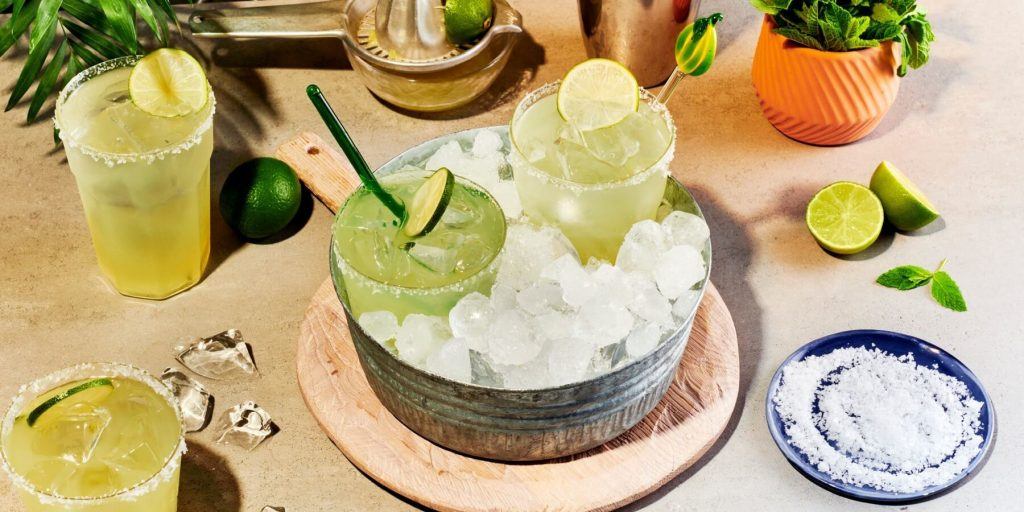 Ah, the Lime Margarita is yet another complete classic. There are so many different versions of the Margarita cocktail around these days that you'd be forgiven for not realizing that the deceptively humble Lime Margarita is actually the OG drink that started the whole craze… It's so fresh and zesty and wonderfully easy to make at home. Enjoy!
3. Gin Rickey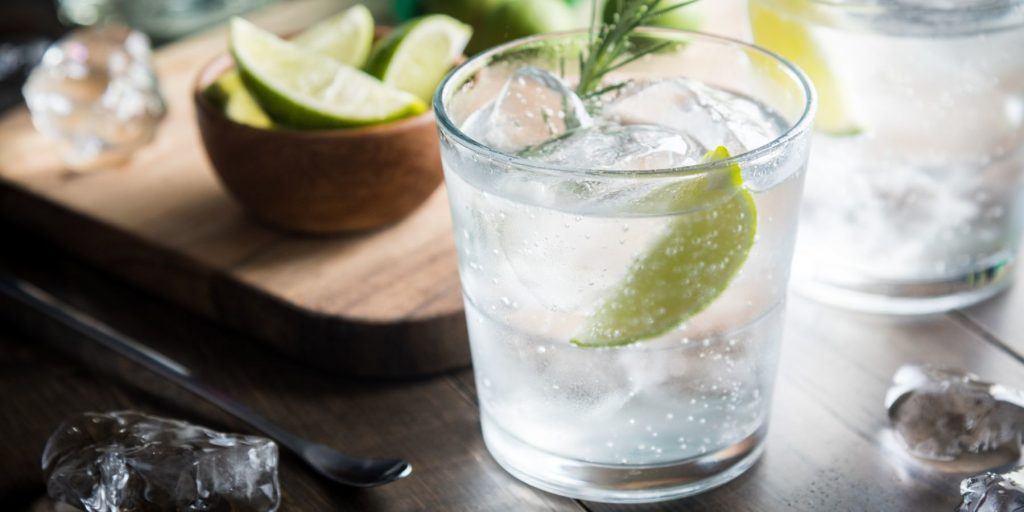 If you have lime juice for cocktails and feel in the mood for something very light on a hot summer's day, the Gin Rickey is a fantastic option. Combining Bulldog Gin, lime juice, and club soda, is a delightfully cool cocktail that will cool you off without weighing you down.
4. Caipirinha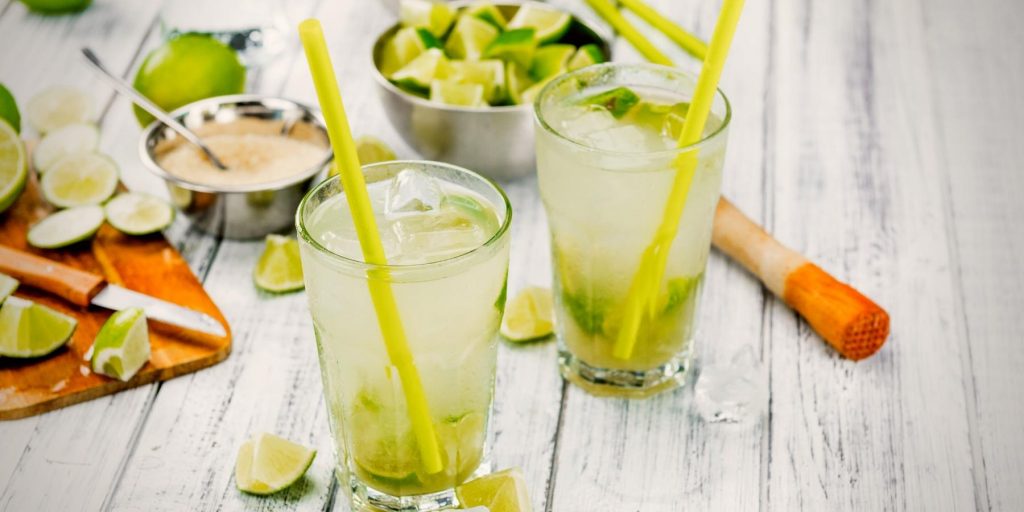 The Caipirinha is often mixed up with the Mojito, but there are big differences in both presentation and taste. While both drinks use fresh lime and sugar, the Mojito is underpinned by white rum, which is less herbaceous than the taste of cachaça that is used in a Caipirinha. Both are definitely on our list of best lime cocktails that everyone should try at least once.
5. Lime Daiquiri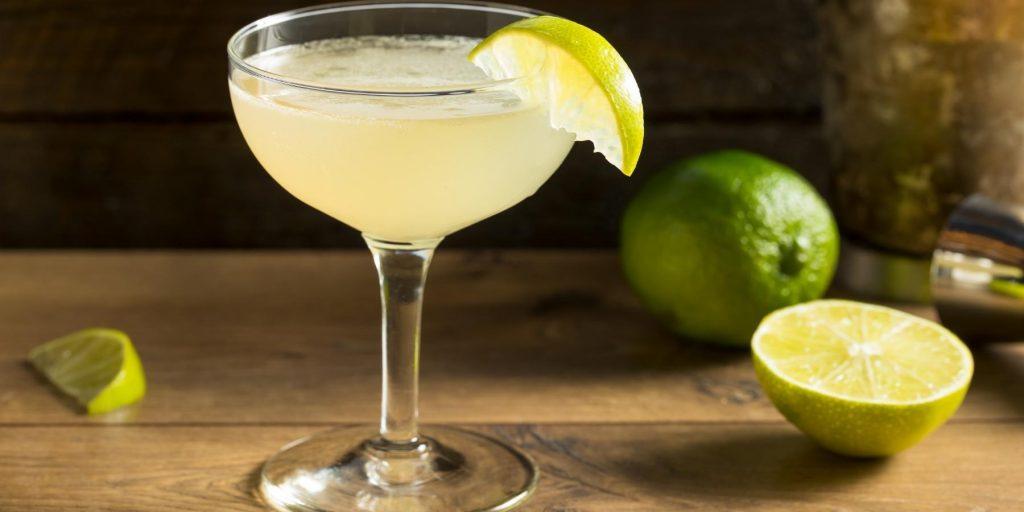 The classic Lime Daiquiri uses only three simple ingredients, and the recipe is a delicate balancing between the sweet and the sour. It's a fresh and straightforward lime cocktail that is very similar to a Classic Margarita in that you'll be using fresh lime juice and sugar syrup, but instead of tequila, you'll be using light rum.
6. Cosmopolitan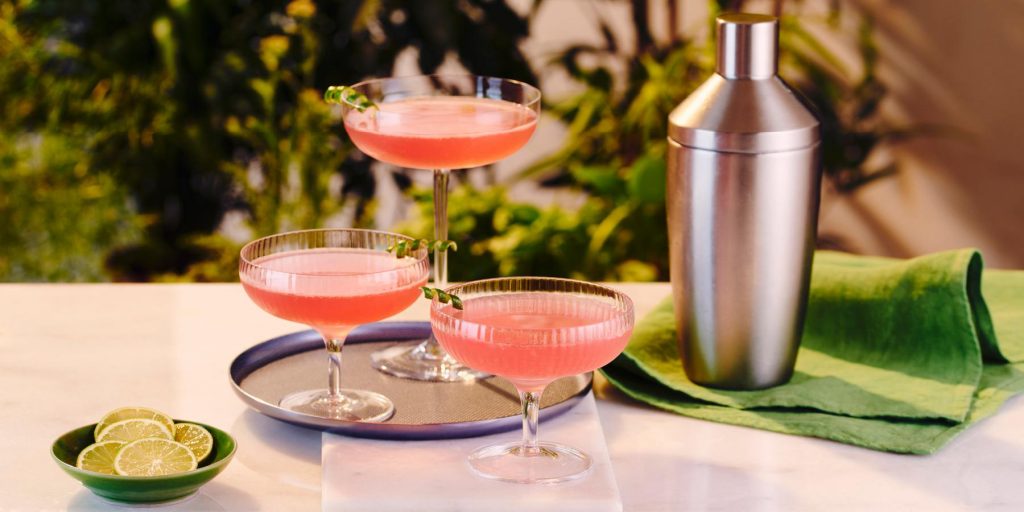 Although the Cosmopolitan cocktail is one of the more popular cocktails from the 60s, it's just as popular today, and you can easily bring it to life in the comfort of your home. It combines Citrus-Infused SKYY Vodka, Grand Marnier, lime and cranberry juice, and an orange peel to garnish. These ingredients blend together to create a refreshing drink that has a little citrusy sweetness balanced by the lovely sharpness of the lime.
7. Gimlet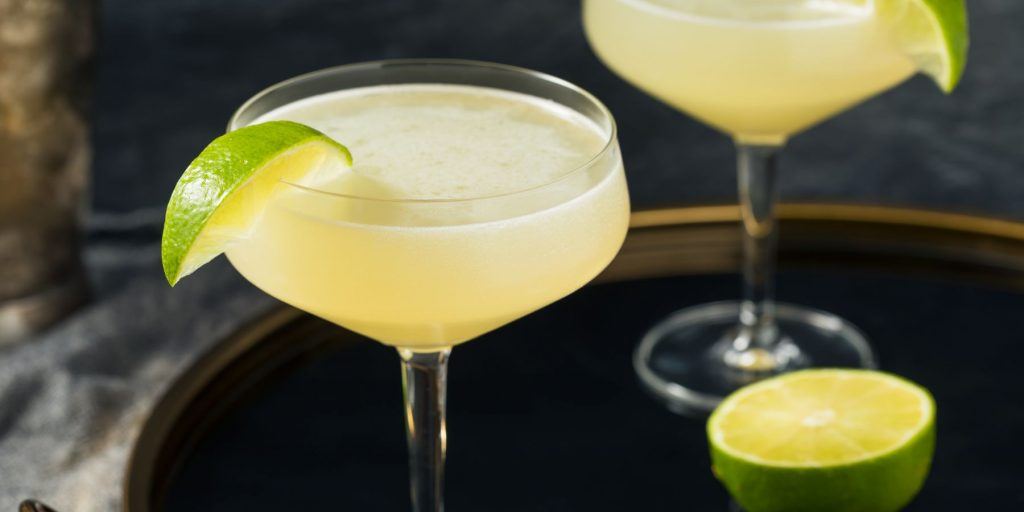 Arguably one of the best cocktails with fresh lime juice that have seriously stood the test of time, the iconic Gimlet combines 2½ oz Bulldog Gin, ½ oz lime juice, and ½ oz simple syrup. In fact, it's fair to say that this cocktail might be the base from which all the others on this list developed, come to think of it!
8. Moscow Mule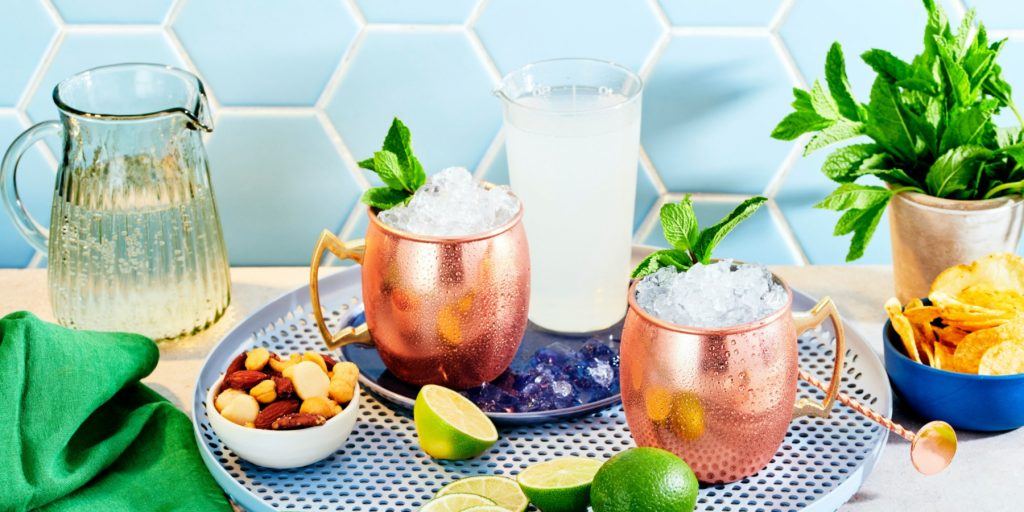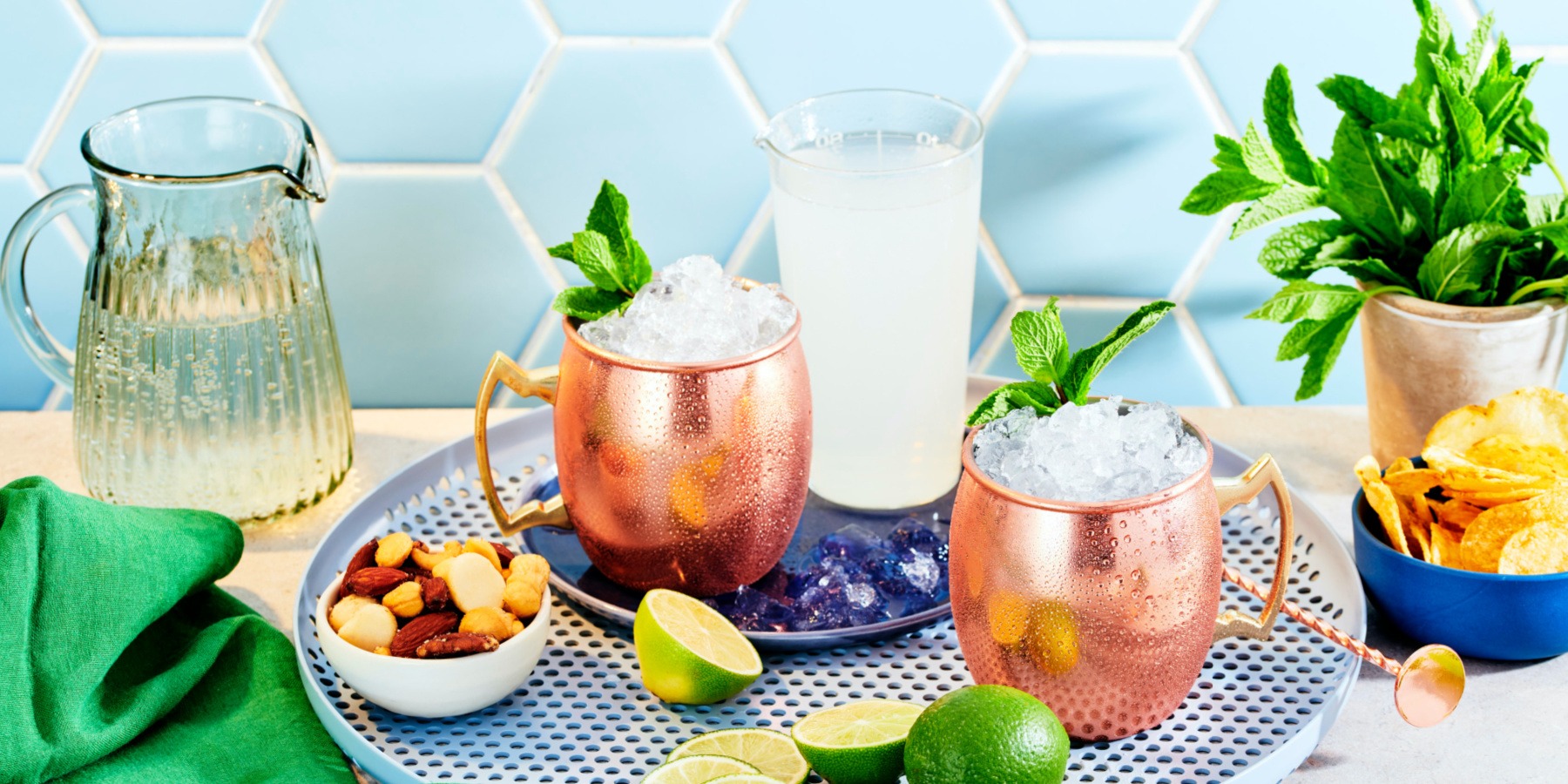 Easy summer cocktails do not get any easier than this. Traditionally served in copper mugs, the Moscow Mule cocktail combines vodka, lime juice, and ginger beer. Lime wedges and mint leaves are often used as garnishes to make the drink even more refreshing and aromatic.
9. Old Cuban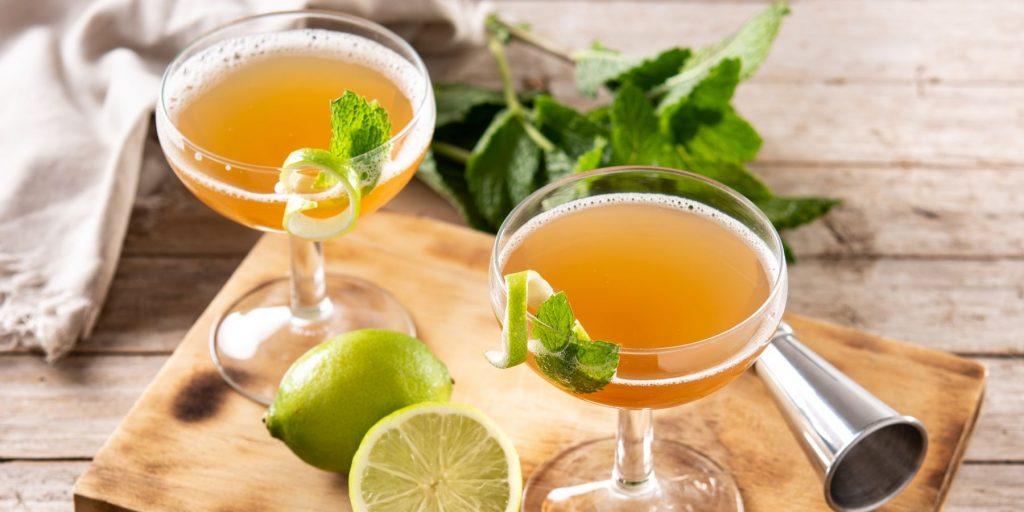 The Old Cuban was created by New York bartending legend Audrey Saunders in 2001 during the most recent cocktail renaissance. Combining 1½ oz rum, 1 oz lime juice, 1 oz simple syrup, 6 mint leaves, 2 dashes bitters, and 2 oz Champagne, it plays in the same ballpark as the Mojito and Caipirinha, but offers something novel in the form of a festive dose of effervescence.
10. Mai Tai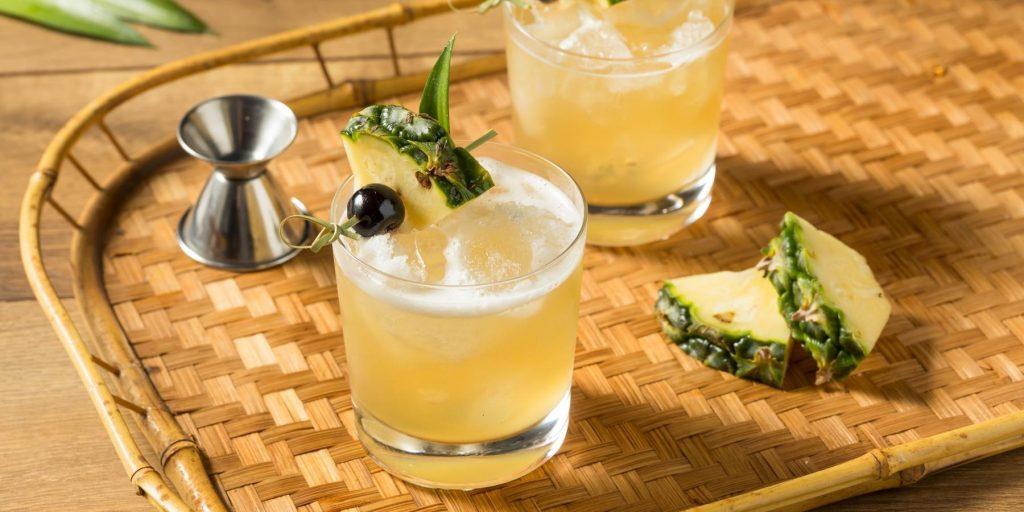 One of the best fruity cocktails to pour if you love a hint of zest, the Mai Tai is a classic drink that brings a serious hint of tropical swagger to the party. This rum-based Tiki drink is on the IBA's official list of cocktails, and for good reason. Rum-forward with a subtle sweetness from the orange and tartness from the lime, the addition of orgeat syrup adds an interesting almond flavor. It's lovely and complex — just the way we like it.
11. Southside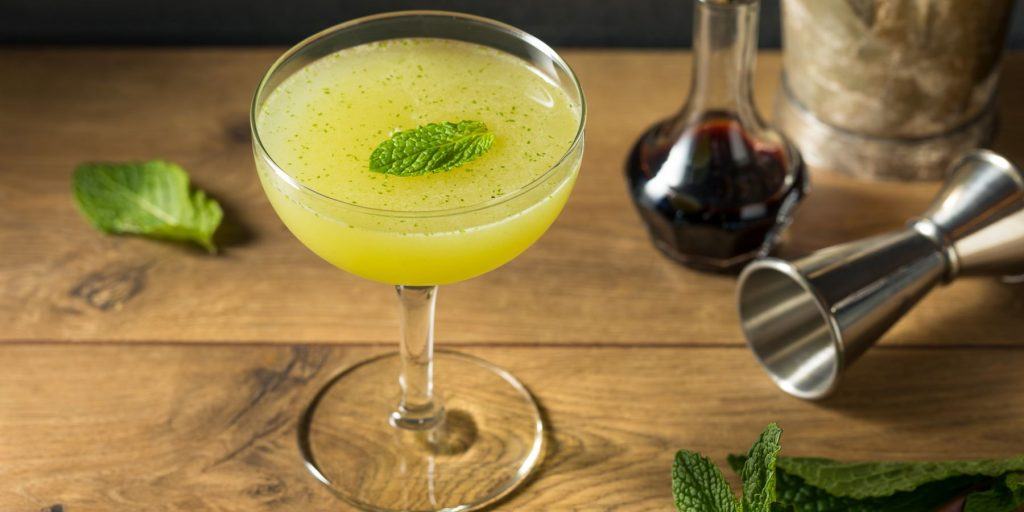 Sweetened just enough to be crisp, cool, and refreshing, the Southside cocktail is perfect for sipping on a cocktail night with friends, or a sunny afternoon on the patio. It combines 2 oz gin, 1 oz simple syrup, 1 oz lime juice, and five mint leaves that are muddled, and double-strained into a chilled cocktail glass. Quite marvelous!
12. Dark 'n Stormy Cocktail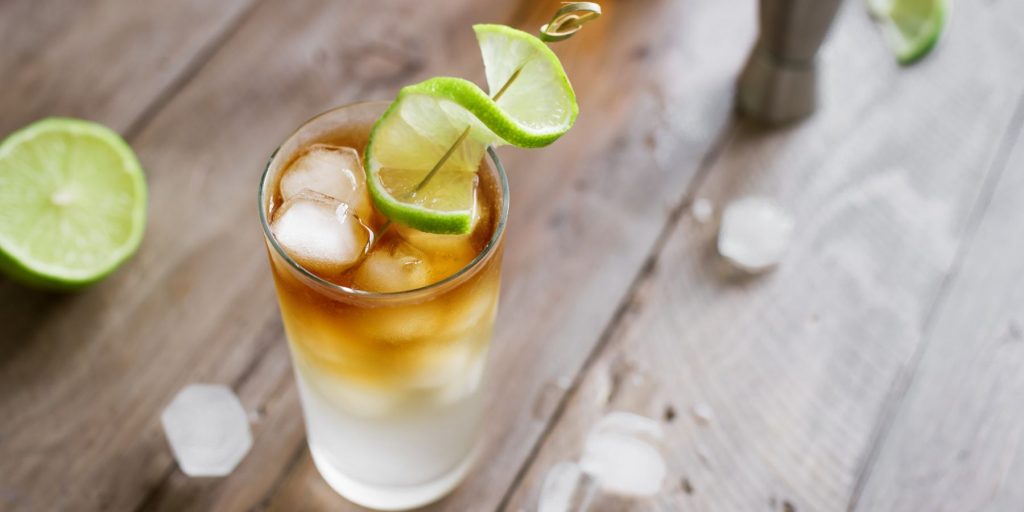 The Dark 'n Stormy cocktail recipe has been around for more than a century, but still hits all of the right flavor notes today. Super simple to pour, yet gorgeously zesty and refreshing to the core, it's a great seaside sipper and tailormade for hot summer days.
13. Pisco Sour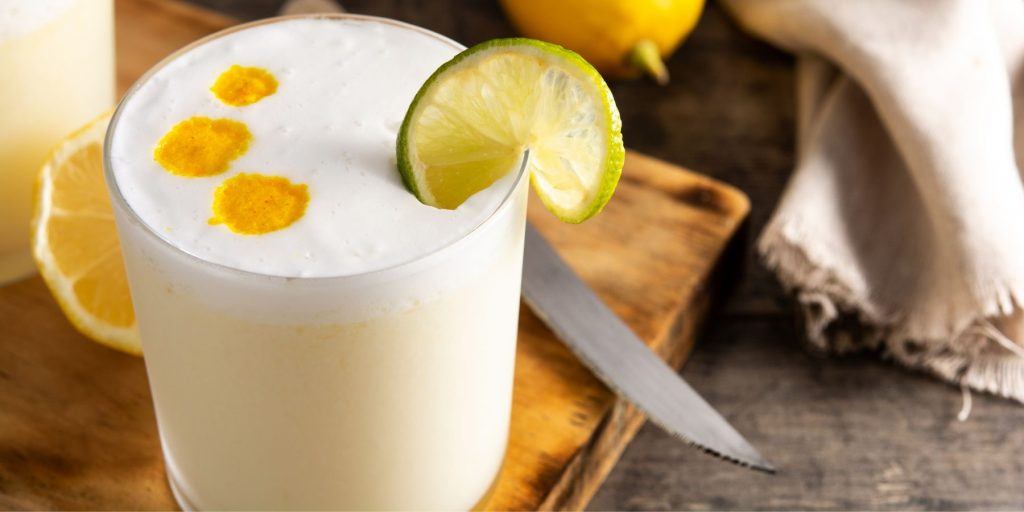 Featuring pisco (a clear Latin American brandy), simple syrup, lime juice, and egg white as ingredients, the Pisco Sour comes to the party with a terrific mix of tart, sweet, silky, and herbaceous flavors.
14. Last Word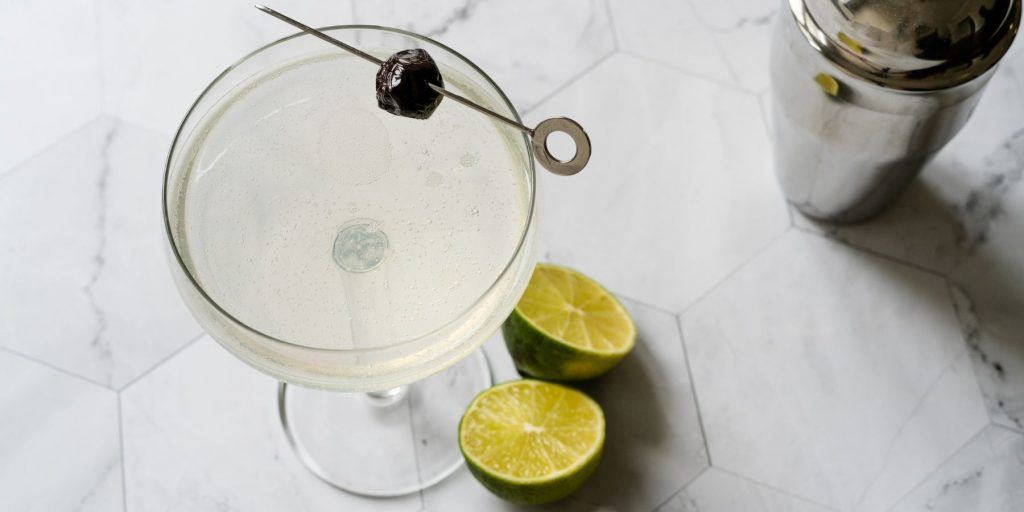 The beguiling Last Word cocktail is a beautifully balanced drink that walks the fine line between subtle sweetness and inviting tartness, underpinned by the captivating aroma of ripe cherries and bitter herbs. Refreshing and delicious!
15. Cuba Libre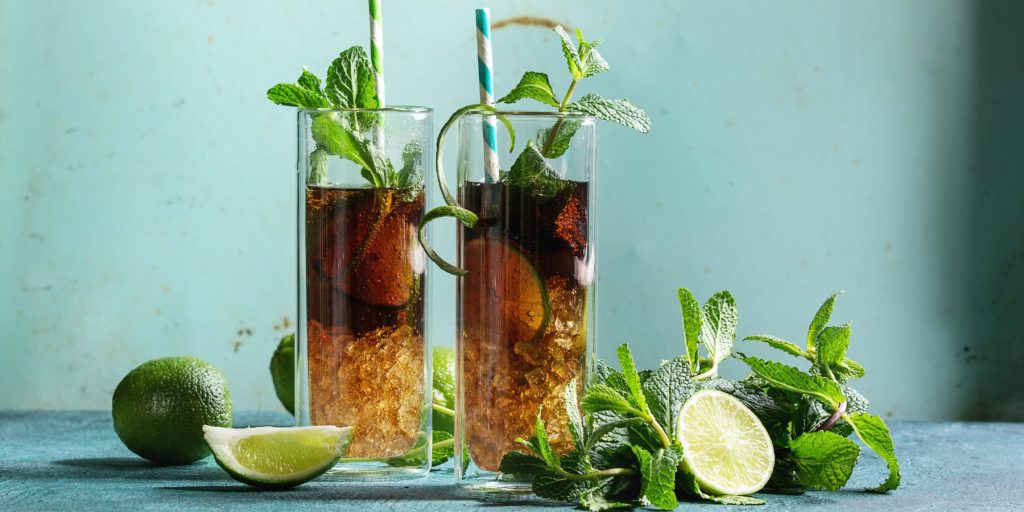 The aptly-named Cuba Libre was first created in Cuba and eventually became a popular drink in the US during Prohibition. Made with a classic combination of white rum, cola, and lime, it's a refreshing cocktail that captures Cuba's spirit and is loved around the world.
There you have it – 15 of the best lime cocktails you can make at home, even if you are a total newbie.
FREQUENTLY ASKED QUESTIONS
Lime juice is a very versatile mixer that combines well with everything from SKYY Vodka and Wild Turkey 101 Bourbon, to Trois Rivières White Rum with its honey notes and spice-forward flavor. Another winner is Wray and Nephew Overproof Rum with its rich molasses notes, also offering a good, subtle base for this refreshing cocktail.
We always recommend using freshly squeezed lime juice for an extra zesty finish. Look for a nice juicy lime that is somewhat soft to the touch; these will give you plenty of juice.
Lime juice has a very singular taste that adds a delightfully green, zesty note to cocktails - something that is tricky to achieve with any other ingredient, even citrus juices like lemon or grapefruit.
Bottled lime juice works very well for cocktails when you don't have access to, or time to squeeze, fresh lime juice.
Bottled lime juice works very well for Margaritas when you don't have access to, or time to squeeze, fresh lime juice.
Lime juice and lemon juice have two very distinct flavor profiles, but both add a citrus note to cocktails. As such, you can swap it out in a pinch, but there will definitely be a difference in taste.
Lime juice and whiskey combine very well in summer whiskey cocktails like the classic Moscow Mule.
Lime is a popular ingredient in many cocktails because it adds a refreshing, tart flavor that balances out the sweetness of other ingredients. Lime juice is often used to provide acidity and brightness to cocktails, and can be found in drinks such as Margaritas, Mojitos, and Daiquiris. It can also help to enhance the aromas of other ingredients in a mixed drink.