20 Easy Tequila Summer Cocktails for Beginners
May 24, 2022 by Anna-Bet Stemmet
For days at the beach and warm summery evenings in the garden, get everyone together and enjoy fresh tequila summer cocktails in the sunshine. Our list of tasty tequila based cocktails will ensure your hosting skills are always on point and the variety of refreshing tequila drinks on offer will mean there's something for everyone, even if you can't handle your spice!
So easy to make at home (even for newbies!), shake up a batch of summer cocktails with tequila for a party like no other. Here's our top 20 to get you started:
1. Tequila Sour Cocktail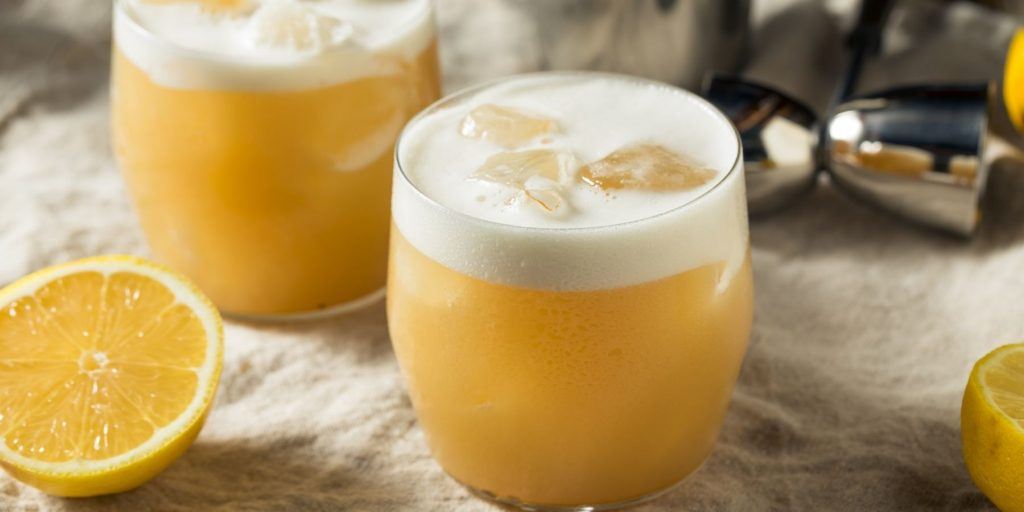 Tequila summer cocktails do not come any more iconic than this. A quintessential mashup between a classy 1920S sour cocktail and a tasty modern-day Margarita, the recipe for a Tequila Sour cocktail walks the fine line between vintage and trendy, with plenty of lemony-lime appeal.
2. Tequila Sunrise Cocktail

One of the undisputed best beach cocktails ever, the picture-perfect Tequila Sunrise combines tequila, orange juice, and grenadine syrup in a tall glass. These ingredients layer prettily on top of one another, which makes it a very photogenic cocktail, that's also super tasty. A win-win!
3. Paloma Cocktail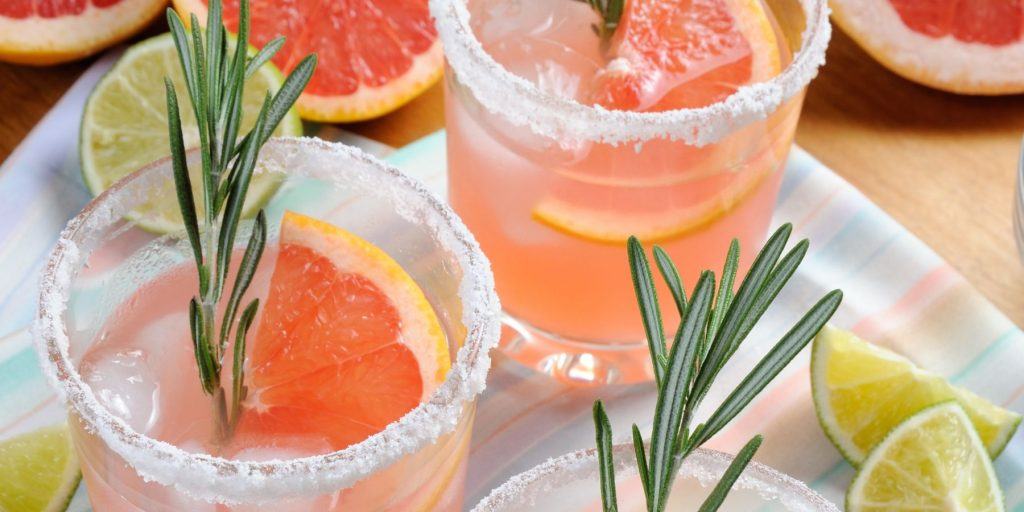 If you love serving refreshing tequila drinks in summer, we can highly recommend the Paloma. Combining tequila, grapefruit juice, lime juice, and club soda, it's potent, yet refreshing and zesty to the core. Pair it with fish tacos for a flavor match made in heaven! Discover the easiest Paloma recipe and get serving.
4. Blood Orange Margarita Cocktail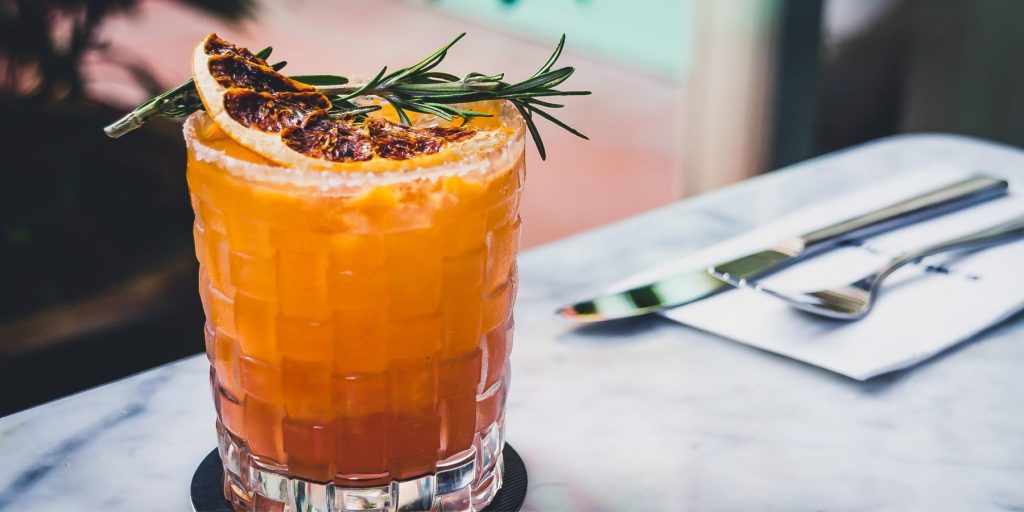 Featuring fresh blood orange, limes, agave nectar, and tequila, this Blood Orange Margarita is a refreshing twist on the classic recipe and is ideal for tequila enthusiasts who enjoy a bittersweet flavor profile. It also has a gorgeously deep color that makes it great for cheers selfies and tropical-themed parties.
5. Cadillac Margarita Cocktail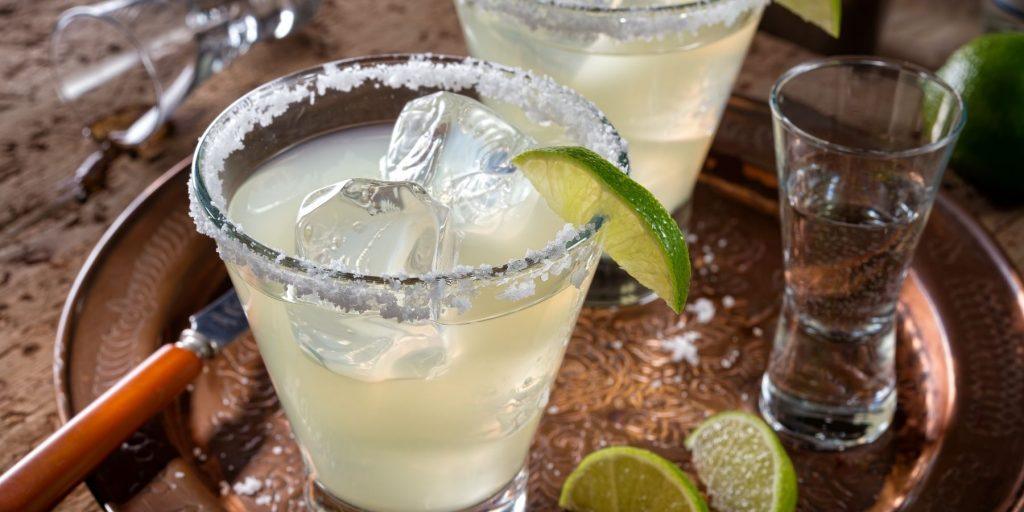 This tequila-based cocktail is another super fancy spin on the famous Margarita. Also known as the Grand Margarita, this twist on the original features the best of the best ingredients, i.e., top-shelf tequila, freshly-squeezed lime juice, and an orange liqueur made in the curaçao tradition. Learn how you make a Cadillac Margarita.
6. Smokin' Margarita Cocktail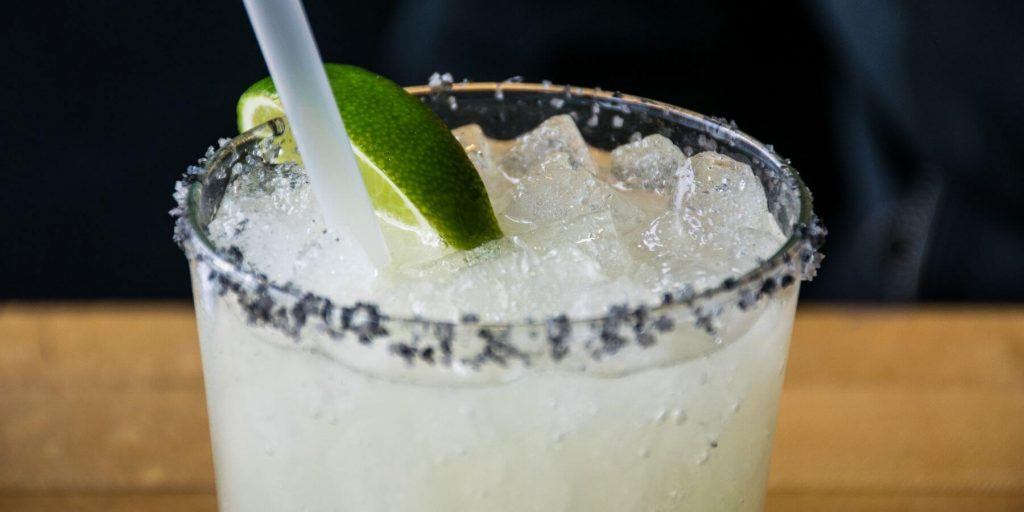 If you want to treat your guests to something a little different, the Smokin' Margarita should definitely be on your radar. This unique drink features all the classic Margarita ingredients, but it's rimmed with black lava salt, which looks really cool and adds a very unique taste. You also have the option of adding an egg white to make it creamier, if you want.
7. Watermelon Tequila Cocktail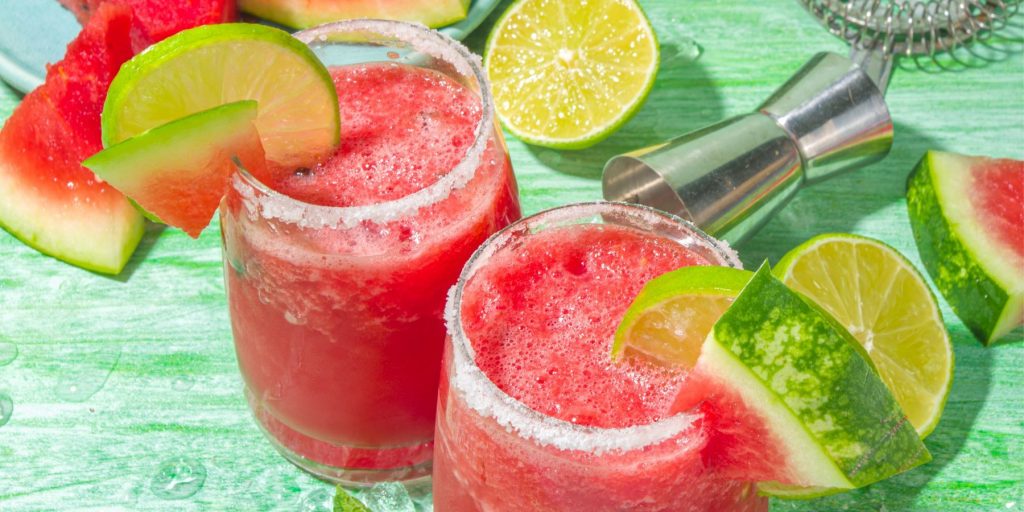 The best summer cocktails with tequila tend to capture the essence of the season. We love the fact that the Watermelon Tequila cocktail takes summery watermelon and gives it some edge. This drink is as refreshing as it is simple to make! Give it a go with our easy recipe.
8. Bloody Maria Cocktail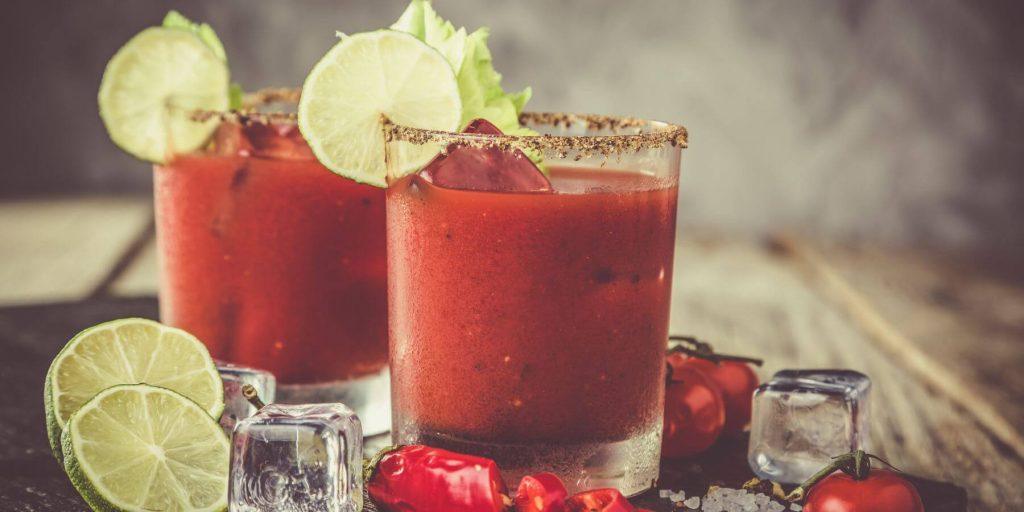 The Bloody Maria cocktail is a spin-off of the classic Bloody Mary, which features vodka, tomato juice, and other spices and flavorings including Worcestershire sauce, hot sauce, garlic, and herbs, depending on the recipe you're following. The difference with the Bloody Maria is that you use tequila instead of vodka, which gives it a more nuanced flavor. Find the best Bloody Maria recipe here.
9. Blue Lagoon Margarita Cocktail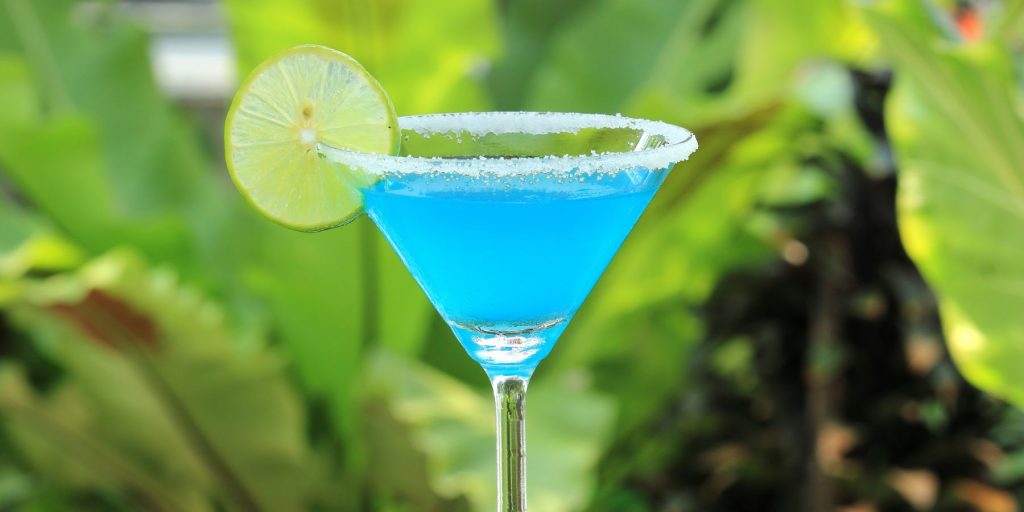 Every now and again you need a showstopper in your cocktail line-up. This is when the Blue Lagoon Margarita should be at the top of your must-make list. The recipe for this pretty blue drink includes tequila, blue curaçao liqueur, pineapple juice, lime juice, and lemon-lime soda and is bright blue in color, as the name suggests. Get sipping and dream of the deep blue ocean with our easy recipe.
10. Mexican Coffee Cocktail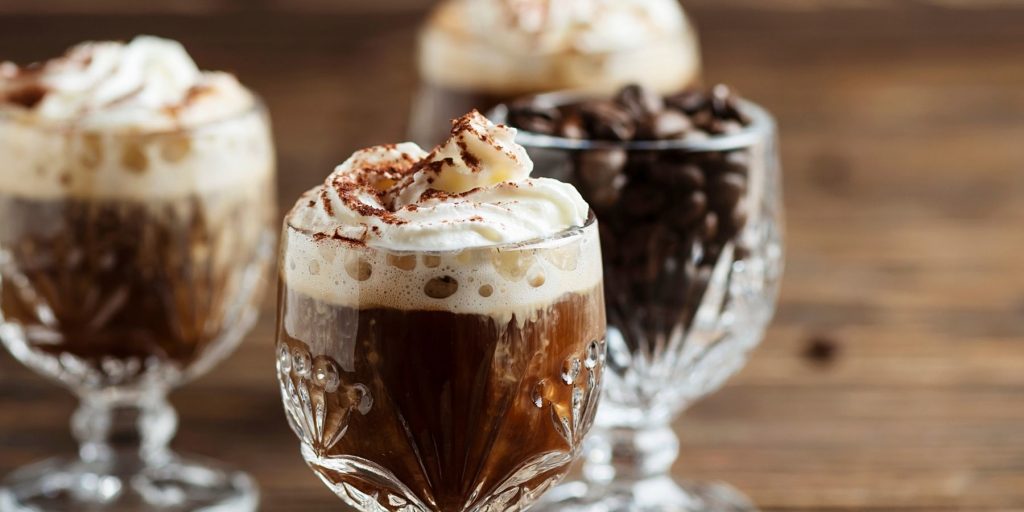 When the sun starts to set and the heat of the day cools, choose a Mexican Coffee cocktail for cozy evening vibes. Served hot, this coffee cocktail is made with tequila, coffee-flavored liqueur, and freshly brewed coffee. Add whipped cream to really hit the spot. Learn how to make this boozy coffee with our simple recipe.
11. Buena Vista Margarita Cocktail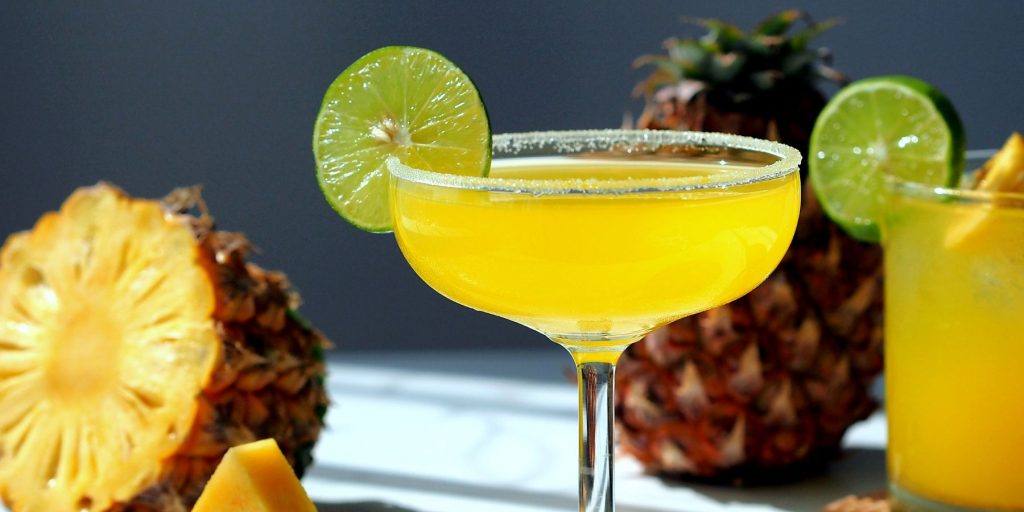 A summer tequila drink with some serious swagger, the Buena Vista Margarita cocktail comes to the party with plenty of flavor and personality. It combines tequila, pineapple gum syrup, lime juice, bitters, and chili liqueur to absolute perfection. Give it a go now with our best recipe.
12. Ghost Margarita Cocktail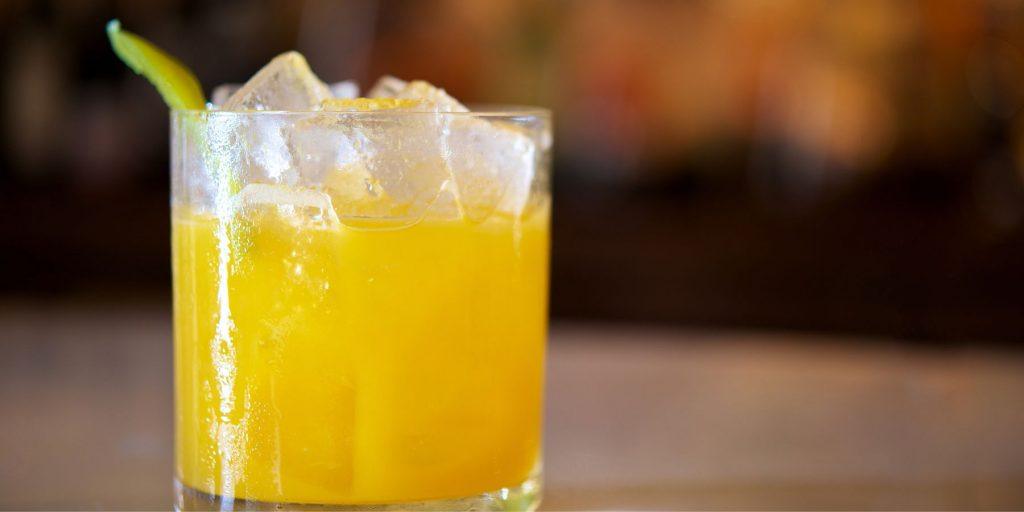 The Ghost Margarita is another easy-to-make variation on the classic Margarita. It features premium 100% agave tequila with a dash of hot pepper extract. To this, you then add some lemon and orange juice instead of the typical lime juice, for a refreshingly tart drink with a delectable hint of spice. Get the recipe here.
13. Tutti Frutti Cocktail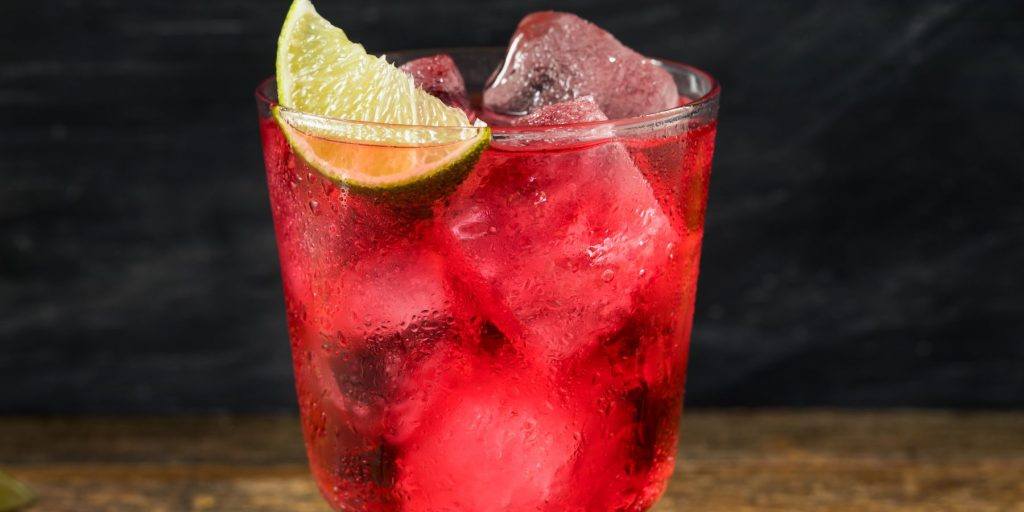 If you like your cocktails super sweet and very fruity, the Tutti Frutti will be right up your alley. It combines tequila, melon liqueur, Pessoa liqueur, and cranberry juice in the most delightful way possible. Find the recipe here.
14. Long Island Iced Tea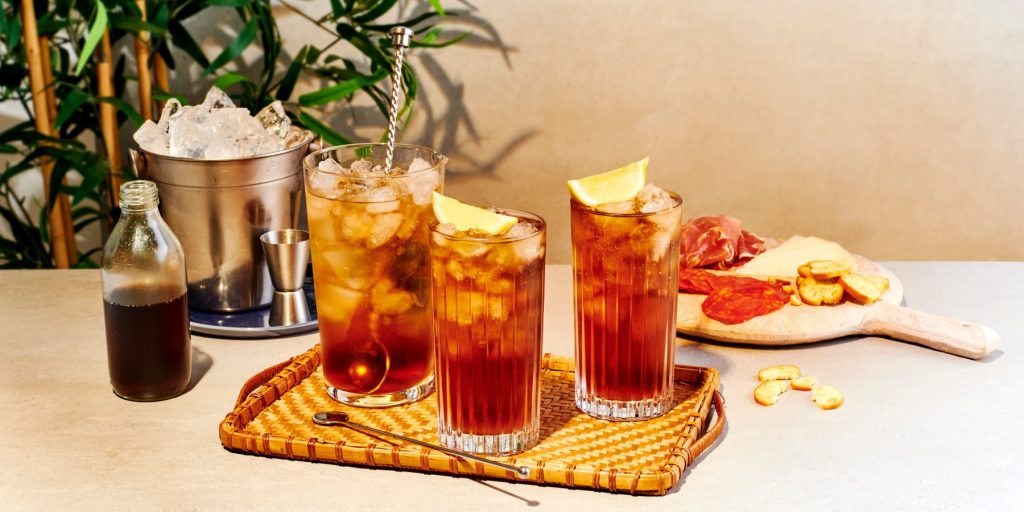 Served in a tall glass with lots of ice, the refreshing and slightly sweet Long Island Iced Tea packs a punch with its blend of spirits and mixers. Its smooth, amber color and invigorating aroma make for a perfect pairing with a sunny day spent with friends or a fun night out on the town. With just one sip, you'll understand why the Long Island Iced Tea has stood the test of time and remains a go-to drink for any occasion.
15. Ranch Water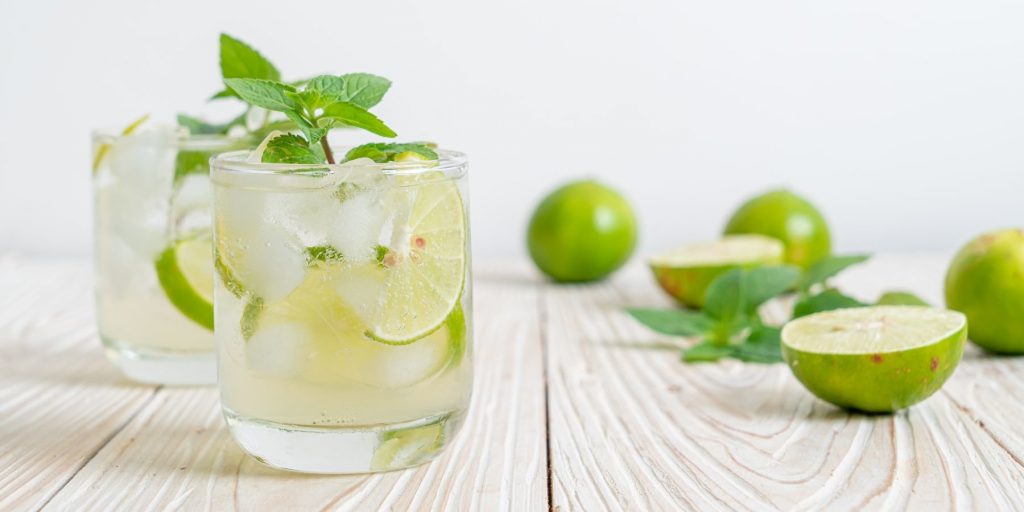 Saddle up and try the Ranch Water cocktail, a unique and superbly sippable drink that will transport you to the balmy verandas of West Texas. With a deceptively complex and 100% delicious flavor profile, it's the ideal drink to serve when you're looking to unwind after a long day or trying to impress your friends with a classic cocktail recipe.
16. Classic Margarita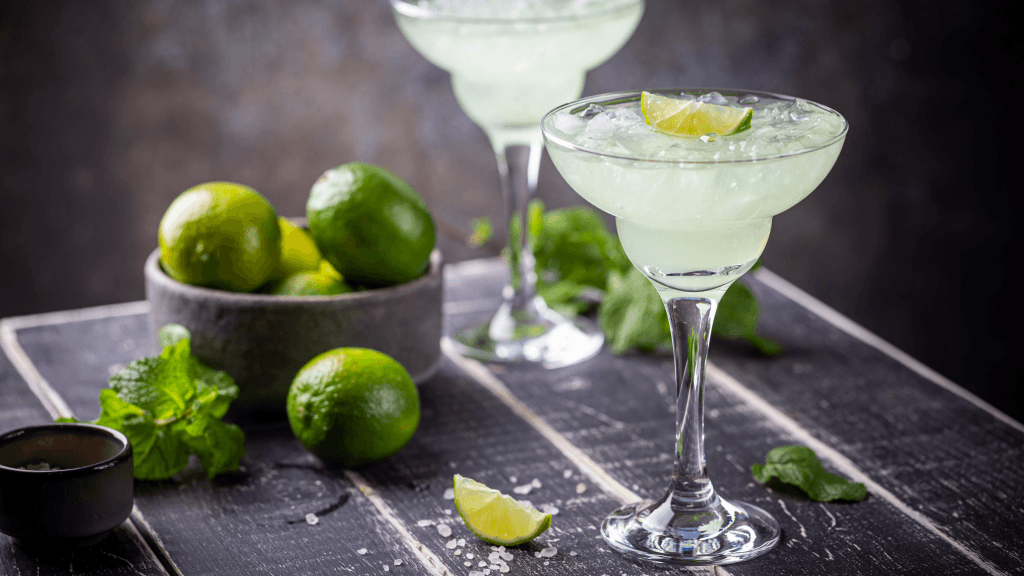 Of all the Margarita cocktails out there, the Lime Margarita will always remain the true-blue classic. With just a touch of simple syrup and a dash of fresh lime juice, you can tease out the flavors of a good tequila in the most memorable way. Add a salt rim for extra oomph, and discover the simple joys of a drink well poured.
17. Cantarito Cocktail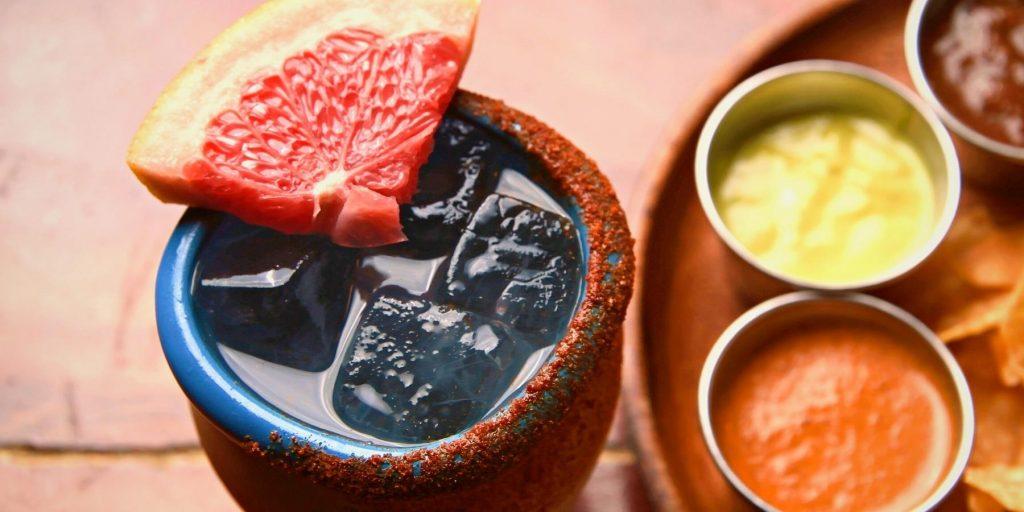 A vibrant cocktail inspired by the sunny shores of Mexico, the zesty Cantarito cocktail comes to the party bursting with citrus flavors, making it the perfect complement to a spicy meal or a hot summer day. Serve it with some chile rellenos, chicken mole, or fresh ceviche for a meal that will not soon be forgotten.
18. Strawberry Margarita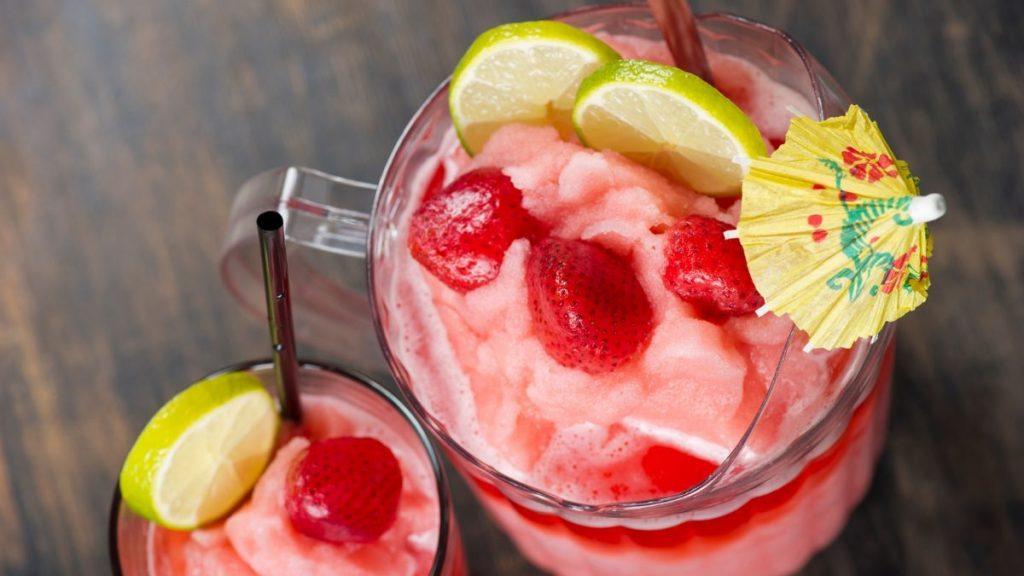 The Strawberry Margarita is one of those drinks that just taste like a holiday in the glass. We love making it with fresh strawberries in season, but frozen ones will also do the trick. It's equally good frozen or on the rocks, so try both ways to see which is your favorite.
19. Mexican Martini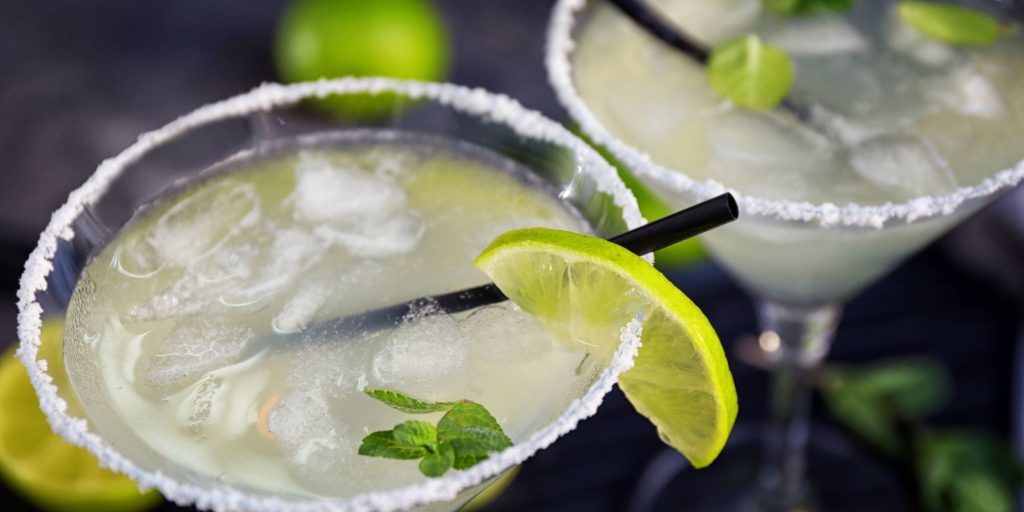 Created in Texas, the Mexican Martini is a delicious blend of two classics – a Dirty Martini and a classic Margarita. The sugary lime flavors of the Margarita are mellowed by the olive juice of the Martini, with crisp Cinzano Vermouth Bianco to complete the picture
20. Mexican Mule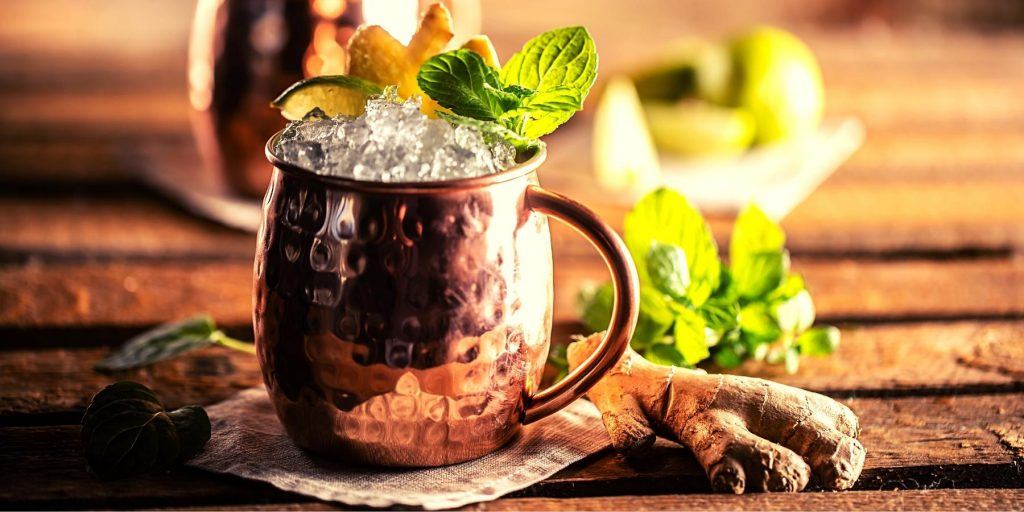 Featuring a beginner-friendly list of easy-to-find ingredients, the Mexican Mule is a decidedly photogenic drink served in a classic copper mug. Zesty and amber-colored with a jaunty lime wedge garnish, it pairs wonderfully with savory appetizers like chips and guacamole, or spicy chicken dishes like Tinga de Pollo.
FREQUENTLY ASKED QUESTIONS
Even though tequila is a spirit with quite a distinctive taste, it still pairs well with a variety of mixers. This includes:   Fresh fruit juices like lime, orange, apple, and cranberry  Cordials like lime and passion fruit  Naturally fermented drinks like kombucha  Commercial sodas  Hot beverages like coffee and hot chocolate 
Most fruit juices pair well with tequila, but orange, cranberry, pineapple, grapefruit, and lime juice are particularly popular.  
A Tequila Sunrise cocktail combines tequila, orange juice, and grenadine.  
If you like a sweet, bubbly drink, lemonade makes an excellent mixer for tequila.  
A Watermelon Tequila cocktail contains watermelon juice, lime juice, tequila, and salt. It is shaken together and served on the rocks. 
Simply combine equal parts of water and white cane sugar and bring it to a simmer in a pot on the stove until the sugar is fully dissolved. Pour it into a jar (very carefully), and then let it cool off completely before you use it in your cocktails at home.