22 Effortlessly Elegant Summer Gin Cocktails
April 21, 2022 by Michelle Randall
Summer gin cocktails are a guaranteed crowd-pleaser when you're seeking the perfect drink to match your summertime celebrations. Served ice cold with lots of fruit twists, the best gin cocktails are always made to be super refreshing.
The herbaceous nature of this light-hearted spirit makes a beautiful backdrop for a variety of awesome summer gin drinks. Here are our top picks that you can make easily at home:
1. Apple Dream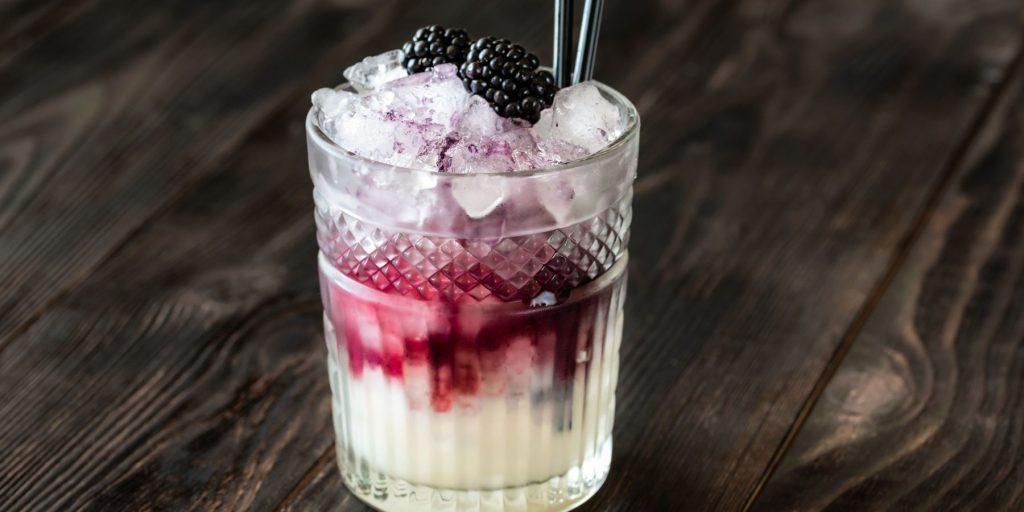 The Apple Dream truly is dreamy. It comes to the party with oodles of fruity personality, featuring gin, elderflower liqueur, blackberry liqueur, lemon juice and club soda as its main components. Naturally, it's also as pretty as a picture with a lemon twist and apple slices as garnish, making the most of the summer harvest.
2. Passionfruit Gin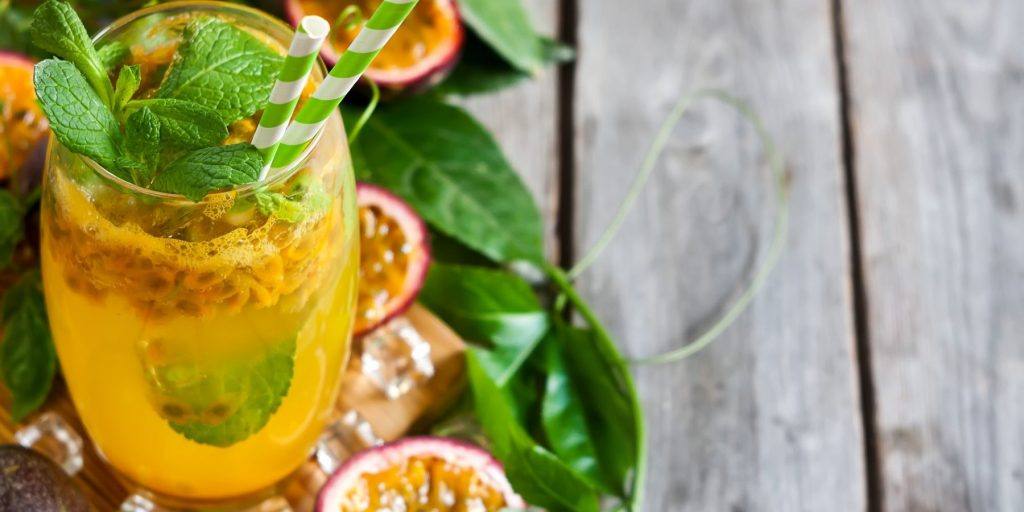 The Passionfruit Gin cocktail is one of those summery drinks that always makes a lasting impression thanks to its vacation-ready tropical flavors. Not to mention the fact that it's super photogenic of course! Listen, we all know that it's the taste of the cocktail that counts, but if it's going to look extra amazing in your Instagram selfies, nobody's going to complain right?
This lovely drink combines dry gin, fresh lemon juice, passion fruit pulp, simple syrup, and club soda to utter perfection. Simply combine the ingredients in a small pitcher or cocktail shaker, mix it up, and serve it up in high ball glasses with lots of ice for optimal enjoyment. Add lemon wedges as an optional garnish if you're feeling extra fancy. Do you feel like you're on vacation yet?
3. Gin Martini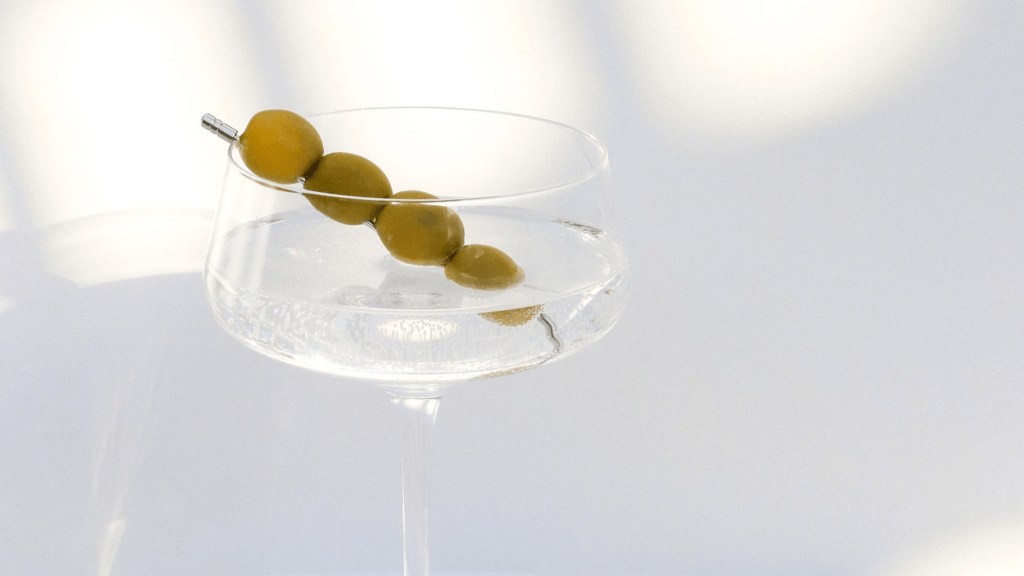 The Gin Martini is about as classy as it comes. This classic summer gin drink combines vermouth and gin, with bitters as an optional third ingredient. Since there are so few components to the recipe, it's normally best practice to splash on a top-shelf gin, and serve it icy cold. Easy as!
4. Strawberry Gin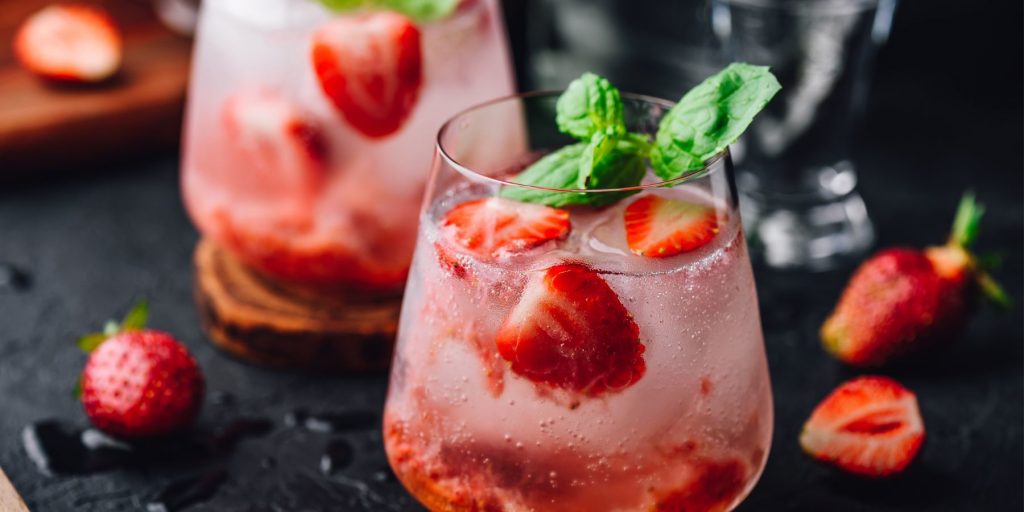 The Strawberry Gin cocktail is like a picnic in a glass, featuring gin, sweet fresh strawberries, zingy lime juice, sugar and club soda, with fresh mint sprigs to garnish. This summer gin cocktail recipe is ideal for prepping ahead of your party in a large pitcher, so you can spend the most time with your guests on the day.
Simply mix everything aside from the club soda and ice together in a pitcher and refrigerate overnight. This extra time will actually give the fresh strawberries some more opportunity to impart their color and flavor to the drink!
5. Last Word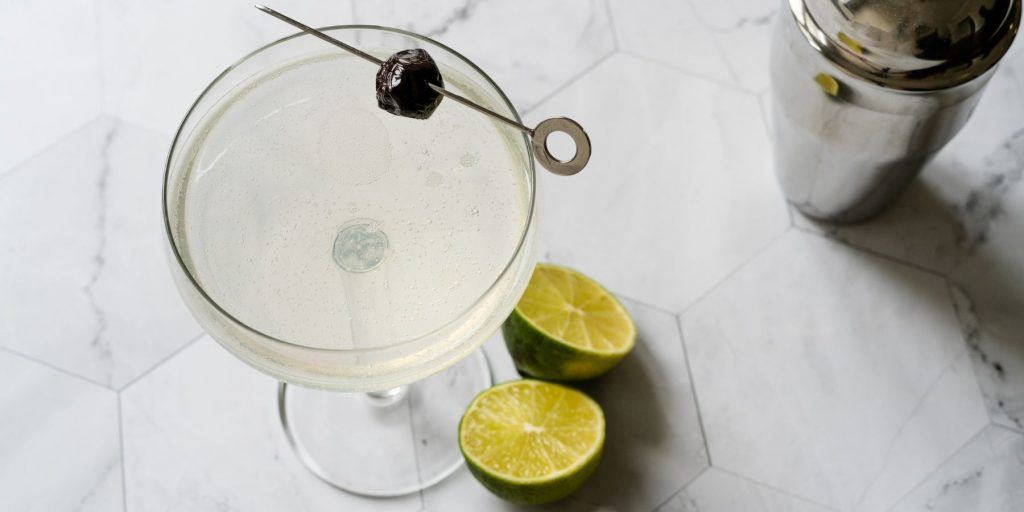 If you're looking for a summer gin drink that's a bit more grown-up, consider the Last Word. It's ingredients list includes French herbal liqueur, maraschino liqueur, freshly squeezed lime juice and a brandied cherry as a garnish. This prohibition-era flavor profile is super on-trend right now and quite debonair to boot.
6. Strawberry Basil Gin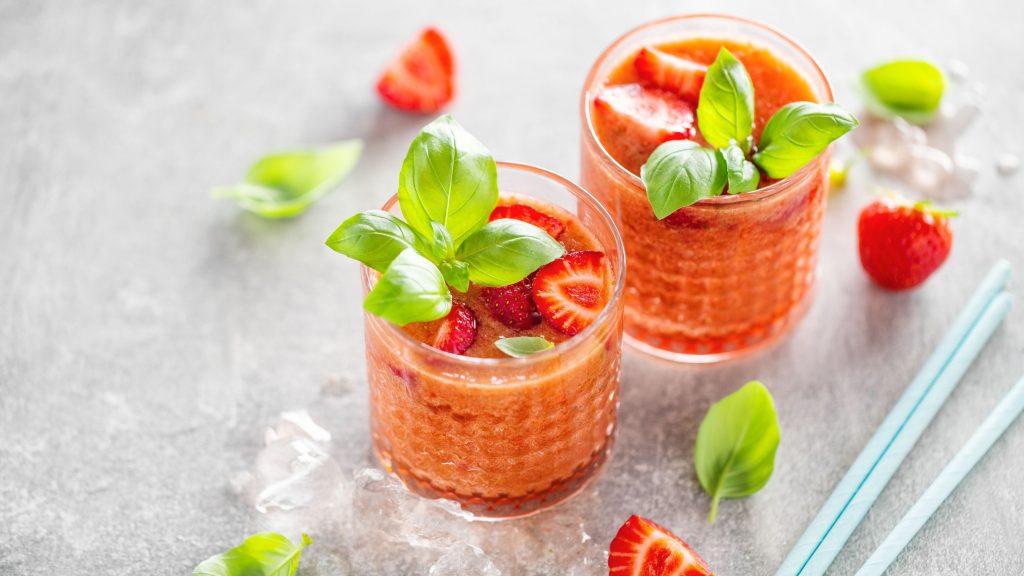 Everyone's list of go-to gin cocktails for summer should leave room for a Strawberry Basil Gin cocktail in our opinion. It walks the fine line between sweet, tart and earthy due to the inclusion of fragrant early basil along with strawberries, lime juice and a good gin. So lovely, yet easy to make!
7. Mango Gin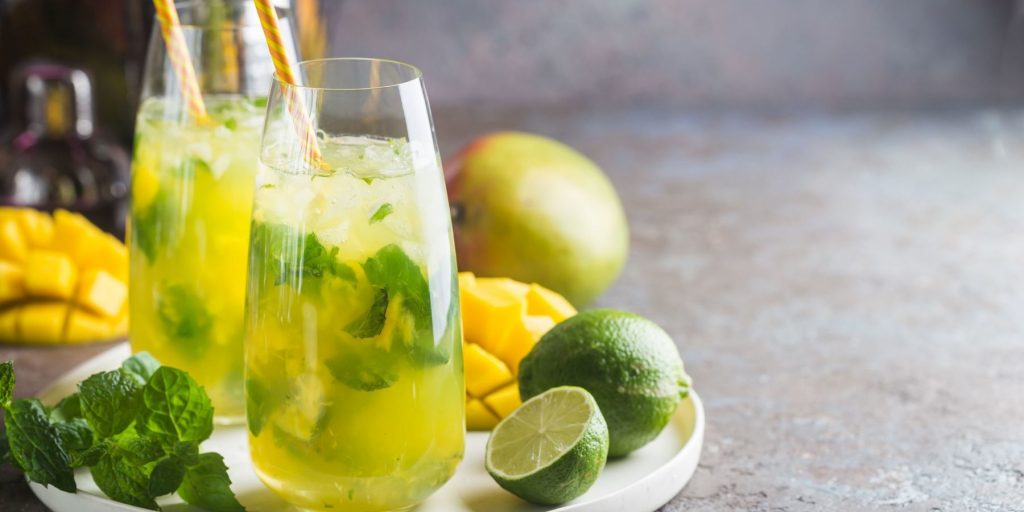 If you can't make it to the tropics this summer, but you would really like to lean into that island-style feeling at home, a Mango Gin cocktail is the next best thing. It's sparkly, fun and fruity in all the best ways, just like any good vacation should be.
This gin cocktail recipe calls for gin, mango juice, lemon juice, bitters, and club soda, with a lemon wedge and dried mango slice as garnish. In short, you'll find a little piece of tropical paradise in a glass.
Tip: If you're serving Mexican food but aren't all that keen on tequila cocktails like margaritas, a Mango Gin could be a great alternative. It pairs well with sour and spicy flavors and adds that little bit of sweetness to the mix.
8. Aviation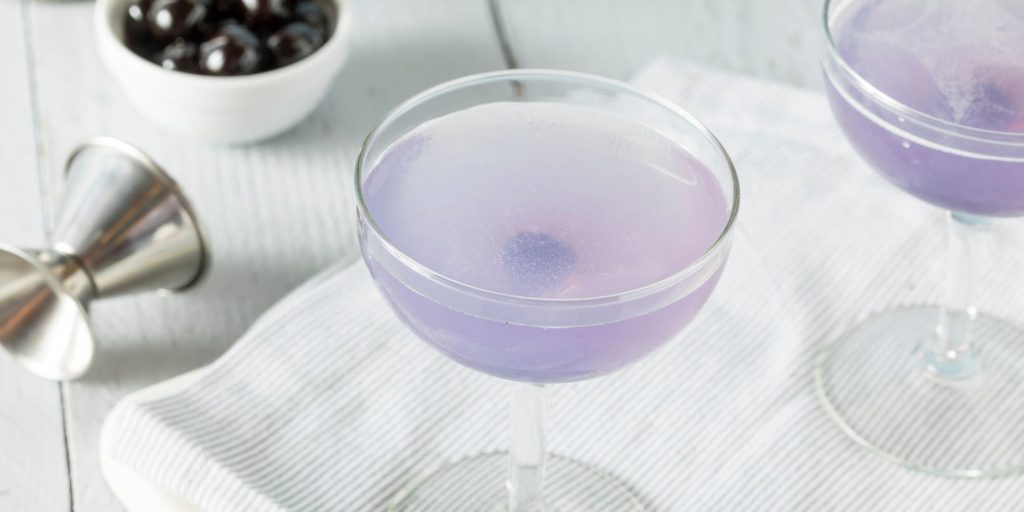 If you like a gin sour, you're going to love an Aviation. It's a little showier, which is perfect for extra special occasions. Sophisticated violet liqueur gives it its trademark violet tinge, alongside the gin, lemon juice, and maraschino liqueur that form the rest of the ingredient line-up.
9. 50/50 Martini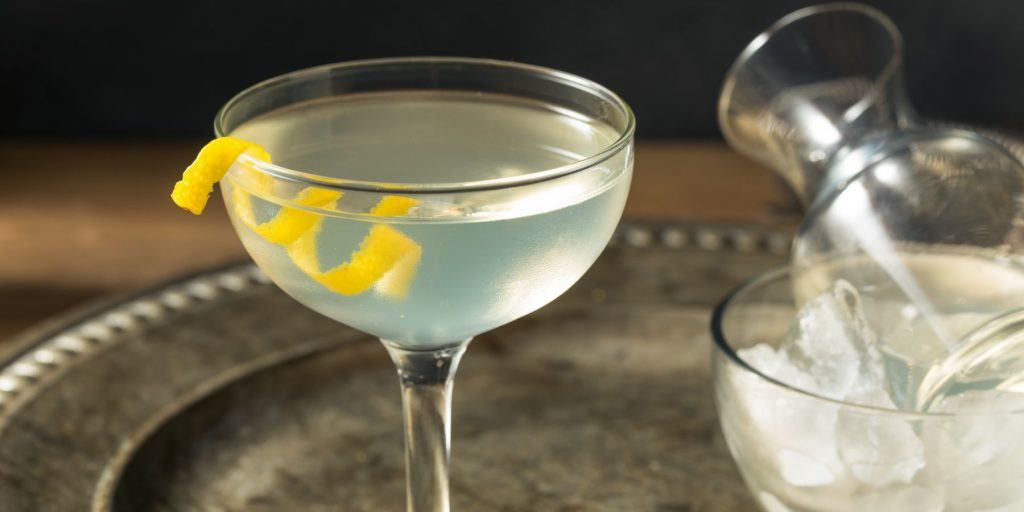 Always wanted to try a classy Gin Martini, but weren't quite up to the straight-up, dry-as-a-bone version? There are ways of easing into it. Case in point, the 50/50 Martini. This version of the popular James Bond drink gives the vermouth and gin equal footing, yielding a cocktail that is not quite as strong, and far less dry as well. Shaken or stirred? You decide.
10. Watermelon Gin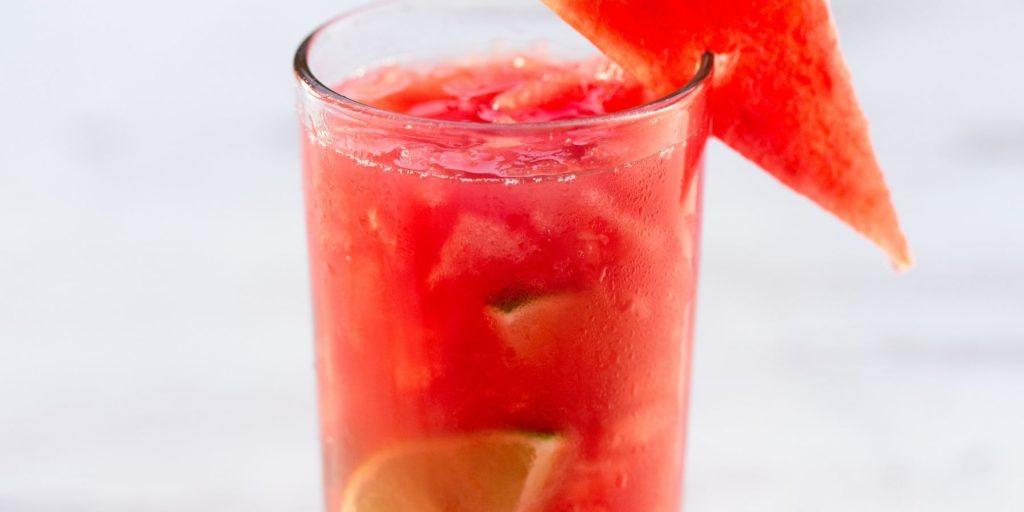 Watermelon is the ultimate summery fruit, and the Watermelon Gin is most certainly its cocktail counterpart. This refreshingly vibrant drink combines seedless watermelon, gin, lime juice, and simple syrup for a sweet and zingy serve. No wonder it's considered one of the best beach cocktails—sea and sand not included!
11. French 75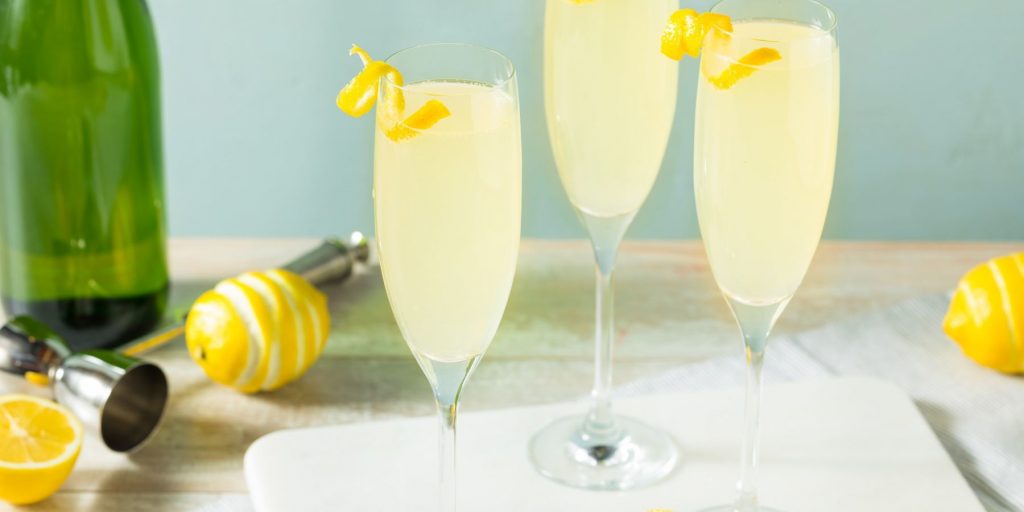 So bubbly, so dainty… the French 75 is the super cute sister of the Mimosa. Combining gin, fresh lemon juice, simple syrup, and sparkling wine, and garnished with a sugar rim and optional maraschino cherry, it's the drinks equivalent of ultimate Parisian chic.
12. Gin Rickey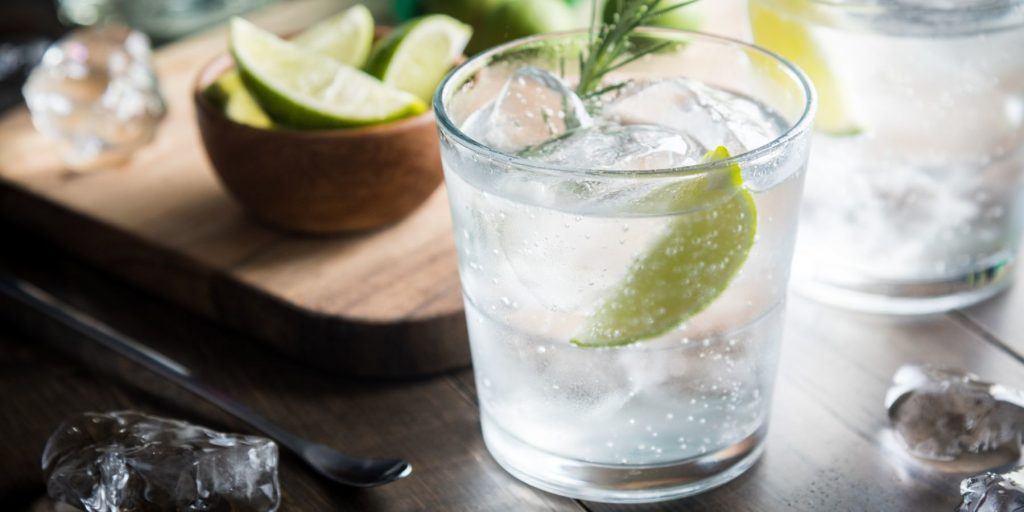 This light and zesty Gin Rickey is very quick to make and pairs well with just about anything, from summer BBQ treats to fresh salads and delicious seafood dishes. All you need is Bulldog Gin, lime juice, and club soda. If you want to give your guests a few more flavor options, consider putting out a variety of flavored mineral water and sweeter juices, like pineapple juice or cranberry juice.
13. Long Island Iced Tea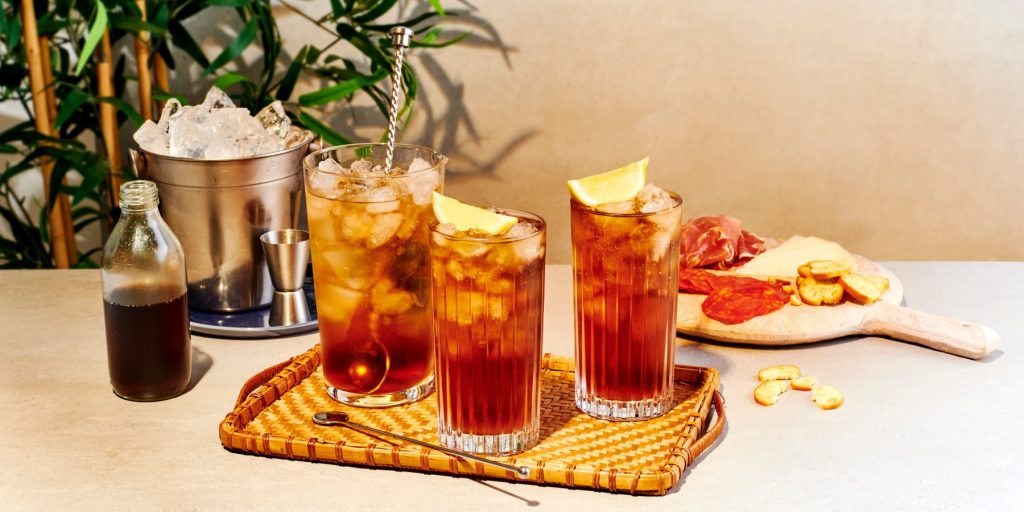 The iconic Long Island Iced Tea is simple to whip up for a crowd, and the flavor profile makes for an easy sip. These tequila summer cocktails are quite potent, so stick to the measurements. For a lighter version, you can also take the amount of liquor down a notch to ½ oz of each and add more cola.
14. Classic Gin and Tonic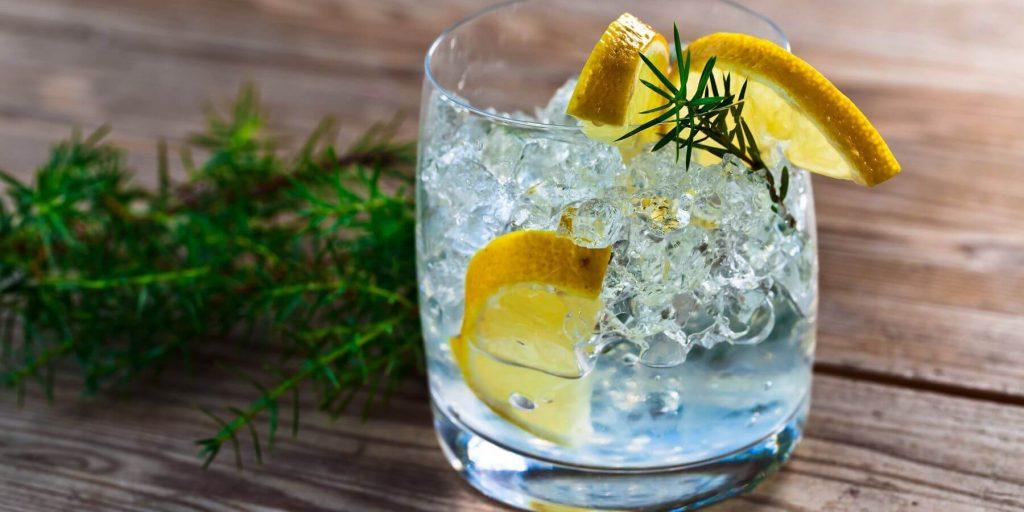 The time-honored combination of gin and tonic water creates a refreshing drink that is slightly bitter, faintly sweet, floral, and zesty. Add a squeeze of lemon, lime, or even orange if you're feeling a little experimental, and you've got an easy drink that goes down a treat.
15. Gin Bramble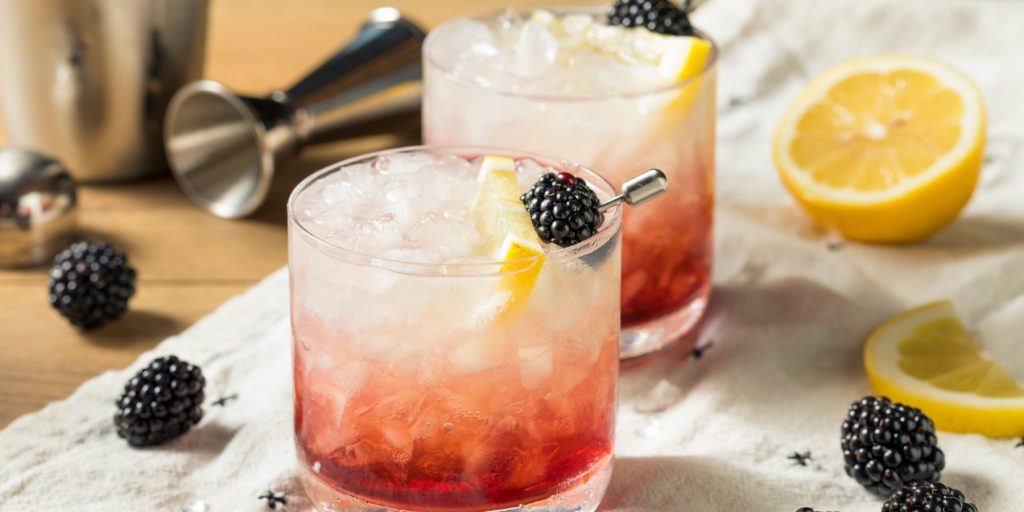 The Gin Bramble is a crowd-pleaser cocktail that appeals to seasoned cocktail fans and novices alike. It contains gin, freshly squeezed lime juice, simple syrup, and a sweet blackberry liqueur. Garnished with fresh lime and blackberries, it's deliciously fresh and a beautiful serve.
16. Bee's Knees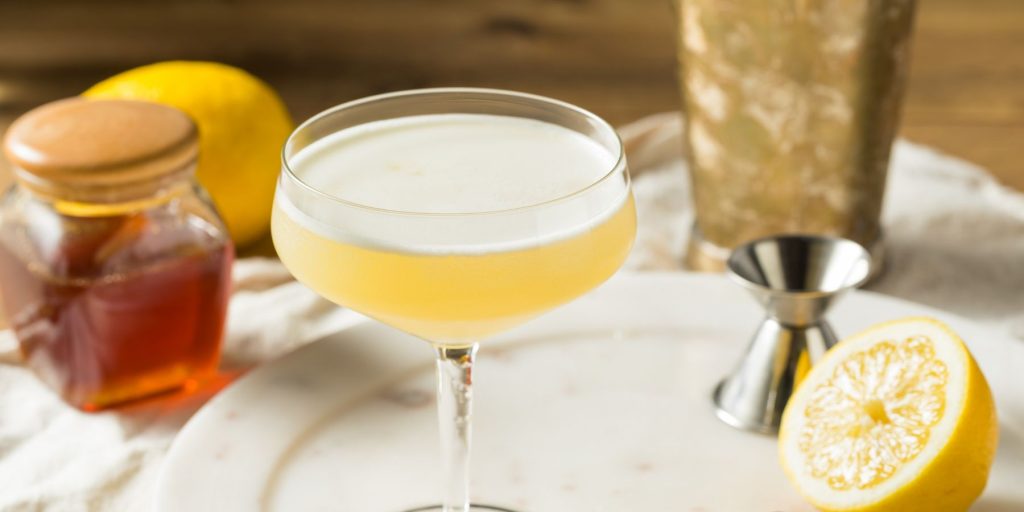 Ostensibly first poured by a bartender called Frank Meier at the Hotel Ritz Paris around 1920, honey syrup was used in the Bee's Knees cocktail to mask the taste of the questionable gin available at the time. These days, however, this ingredient highlights the beautiful herbaceous nature of the modern-day gin that we are lucky enough to have at our disposal.
More zingy goodness: 12 Honey Syrup Cocktails that Zzzing with Sweetness
17. Tom Collins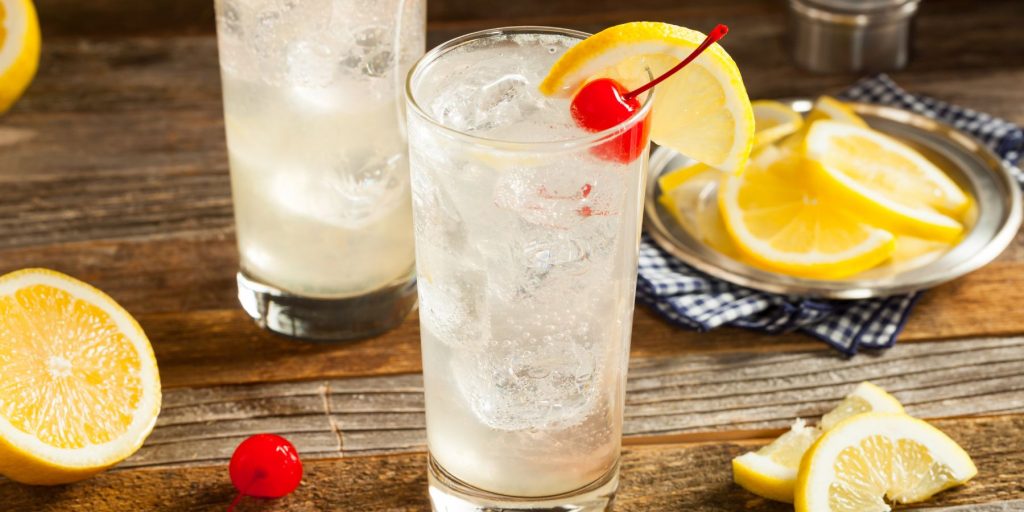 Summer gin cocktails don't get easier to sip than the simple Tom Collins. This iconic highball is a variation of the classic Gin Sour and the ideal drink to clink when the weather is balmy and you want something ice cold, tall, and delicious to sip at leisure.
18. Southside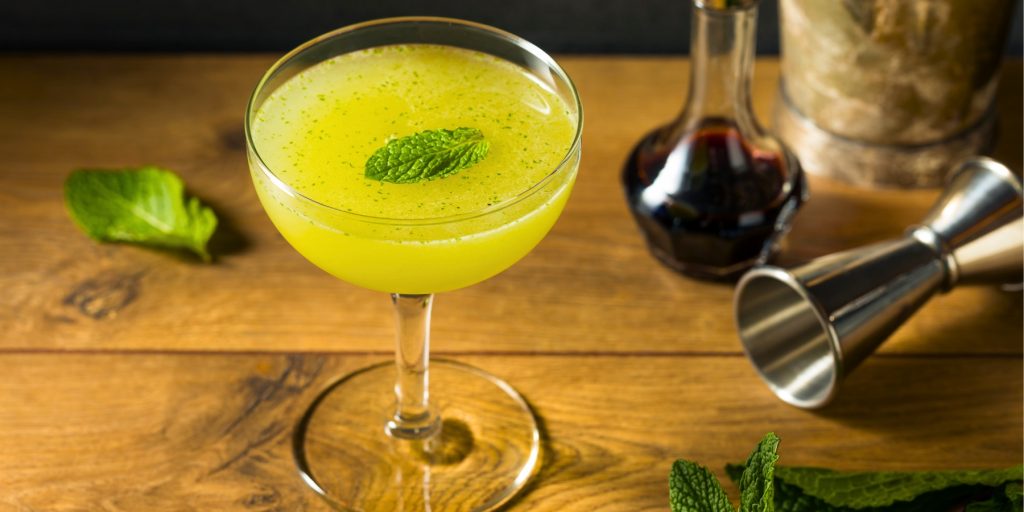 Sweetened just enough to be crisp, cool, and refreshing, the Southside cocktail features a unique blend of gin, lime juice, and fresh mint – perfect for sipping on a cocktail night with friends, or a sunny afternoon on the patio.
19. Pegu Club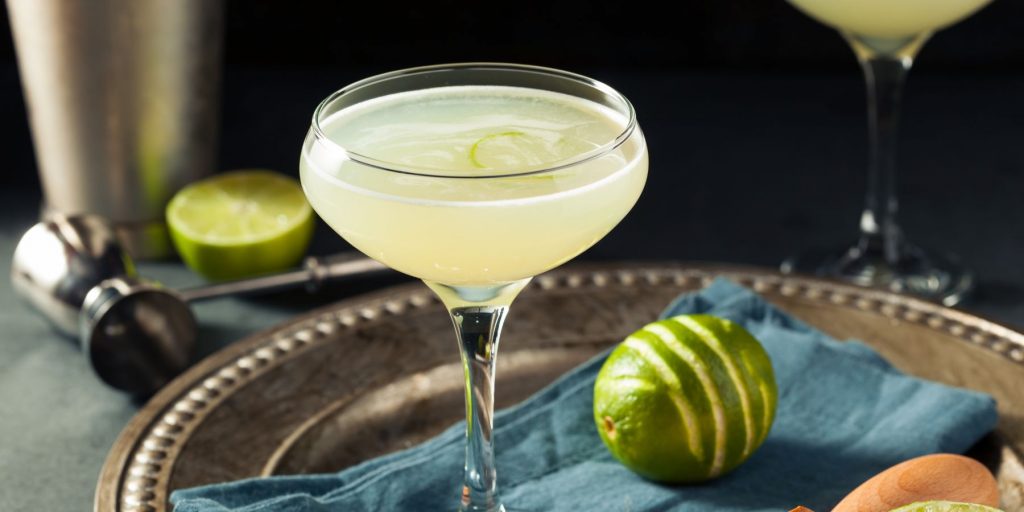 This epic cocktail twist is a deliciously tart combination of gin, Grand Marnier, fresh lime, and bitters. Frosty, dapper, and deliciously zesty, we suggest serving a Pegu Club cocktail while enjoying a laid-back dinner with good friends.
20. Greyhound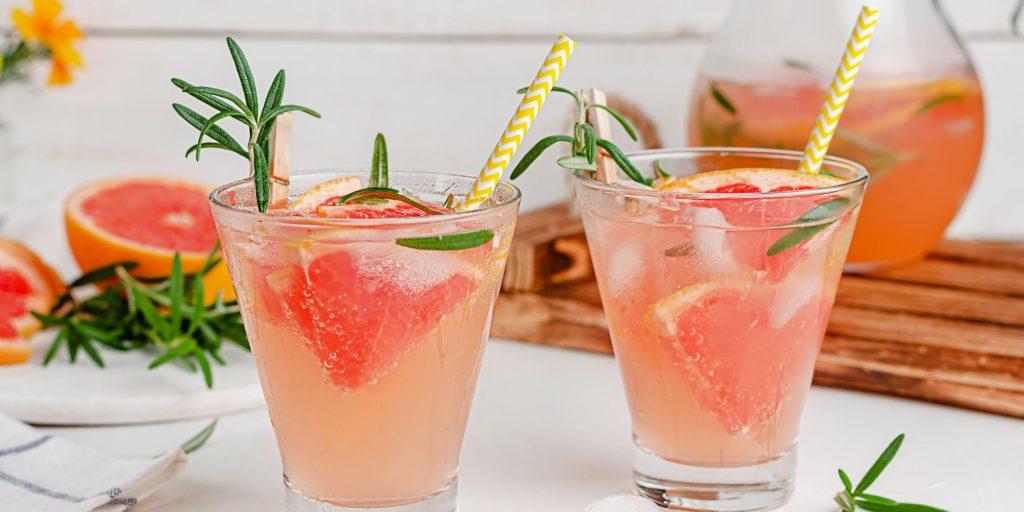 Named after the famous bus service, the Greyhound cocktail is a mix of grapefruit juice, gin or vodka, and ice. It may sound simple but after a 15-hour bus trip across the country over bumpy roads, it's like sipping on nectar from the gods. Happily, you can now shake it up at home without going on a lengthy road trip!
Read next: 12 Easy Grapefruit Cocktails Recipes to Try
21. Clover Club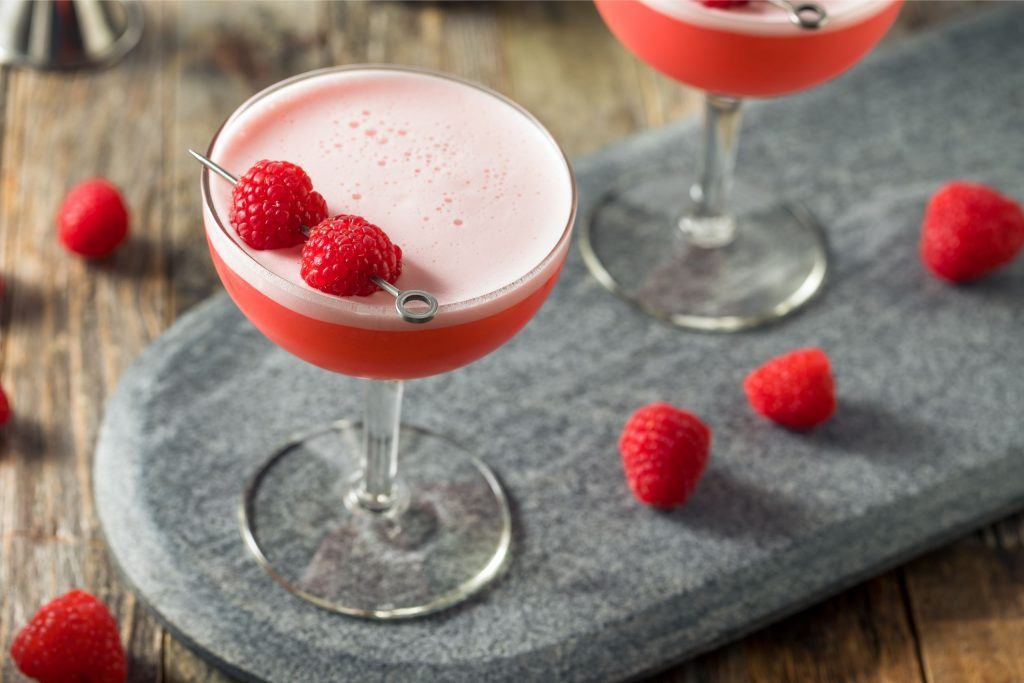 Tangy, frothy, bright pink, and pretty as a picture, the Clover Club cocktail is an excellent option for gin lovers who want to expand their drinks repertoire and a fantastic all-rounder drink that suits just about any occasion. We love it as a signature cocktail at fancy shindigs simply because it's so lovely to look at.
22. Bronx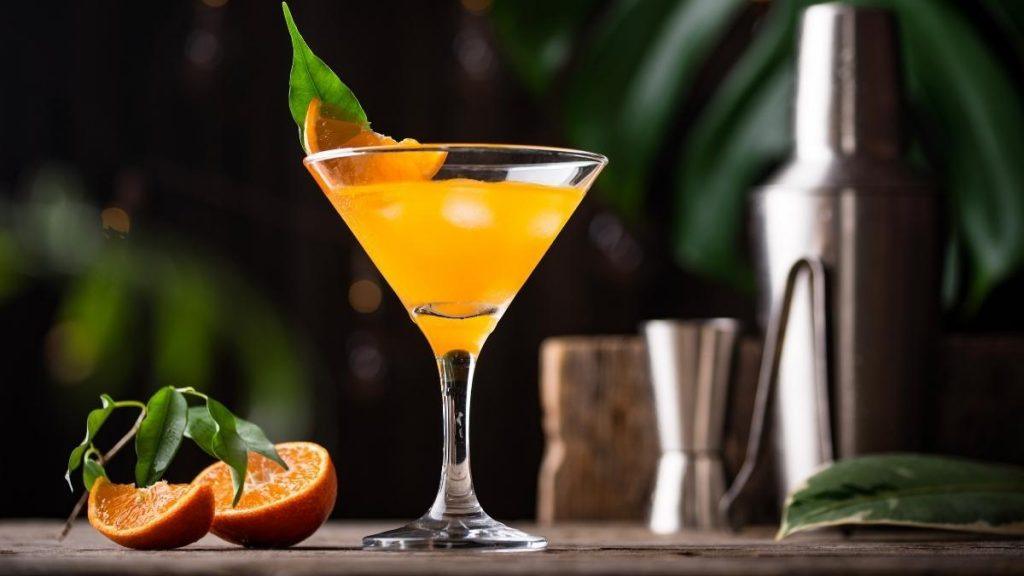 Layered upon gin, sweet vermouth, and extra dry vermouth, the Bronx cocktail recipe gets its trademark zing from freshly squeezed orange juice, orange bitters, and orange zest. You can also swap the orange juice with blood orange juice to make a bold Bloody Bronx.
FREQUENTLY ASKED QUESTIONS
So many options, so little time! This versatile spirit provides a fantastic base for a wide variety of refreshing gin drinks that combine gin and tonic, gin and juice, gin fizz with prosecco, and more. There are also many options with fresh fruit and lower-calorie drinks that are less sweet. Our advice? Start from the top of the list of summer gin cocktails shared in this article to find your new favorite.
Summer gin cocktail recipes abound, and with good reason. Gin is light, botanical and pairs well with lots of juices and sodas. This makes for very refreshing summertime drinks. If you're not quite feeling the gin vibe, you can always consider tequila summer cocktails.
Gin is often thought of as a sophisticated afternoon drink due to the garden party association many people have with gin and tonic. This type of drink is both light in color and flavor and often served long, so it's seen as more appropriate for daytime than a darker spirit, such as bourbon for instance.
The Gin Martini will always remain a true-blue classic. It's been a firm favorite with cocktail lovers for over a century. Tonic water and club soda are also popular mixers for this spirit. The best gin drinks for summer will almost always lean towards the light and refreshing end of the spectrum while winter gin cocktails have deep warming flavors.
If you want to stay within the same flavor profile as a gin and tonic, but want to lighten things up somewhat, we can highly recommend a gin Rickey. This calorie-light cocktail contains gin, club soda and a squeeze of fresh lemon juice. So light and lovely! Alternatively, try gin with your favorite fruit juice for a classic G&J, or as a spritz with sparkling wine.