Who We Are
Welcome to The Mixer. Can we get you a drink? 
The Mixer is your one-stop destination to discover new ways to create sparkling and memorable moments with your loved ones through quality cocktail-making at home.  
Guided by trustworthy insider tips from our cocktail-loving experts, bring everyone together and learn how to make your favorite drinks the easy way. From cocktail classics to daring twists on traditional recipes, you'll find the perfect serve to get your guests talking with The Mixer. 
When you're hosting dinner parties, birthdays and other cherished events that call for something extra special, The Mixer is here to make planning simple – you'll need little more than good spirits (and high spirits) to impress. Inspiring you to make unforgettable memories over delicious drinks is what we're here to do, so grab a cocktail shaker and get experimenting.  
Whether you're here to learn the basics or seeking stylishly simple ways to elevate your occasion, at The Mixer, everyone is invited to the party.
Meet the Team
Helena Lombard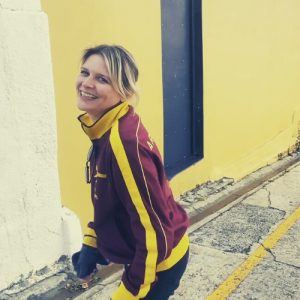 Helena is an award-winning writer and content creator with over two decades of experience covering stories about food, drinks, and living life to the fullest. She's published five recipe books, has worked extensively on reality TV cooking shows and created a wealth of recipe and lifestyle content for live television. When she's not writing cocktail recipes for The Mixer, you'll find her at home, cooking and shaking up drinks for her friends.
Favorite Cocktail: The Aperol Spritz has got to be my favorite cocktail at the moment. I love it because it's super refreshing with a slight bitterness that's balanced out by hints of orange and herbs, and the low ABV percentage means you can enjoy more than one without needing the hair of the dog the next day. Winning!
Best Mixer Tip: Use premium ingredients. I'm not saying reach for top-shelf brands, but do make sure that what you're using is good quality. It makes all the difference.
Anna-Bet Stemmet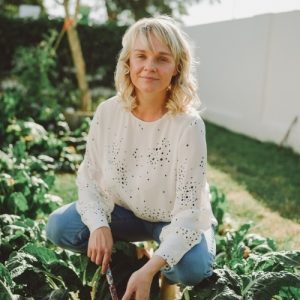 Anna-Bet is a seasoned food, wine and lifestyle writer with over a decade's experience writing about delicious things (and the people who make them). She joined The Mixer to share her love of cocktail culture and home entertaining, and as the daughter of a winemaker and avid food gardener, she weaves sustainability into everything she does—whether it's experimenting with eco-friendly cocktails, farm-to-fork menu plans, or fermented foods.
Favorite Cocktail: I adore the Clover Club Cocktail. This pretty pink drink tastes as delicious as it looks—like raspberry ice cream that has been infused with a kiss of gin, yet not too sweet. Simply dreamy!
Best Mixer Tip: You don't need to own every single piece of cocktail-making equipment. Start out with a mason jar and the back of a wooden spoon, and work your way up to a proper shaker and muddling spoon.
Karl Tessendorf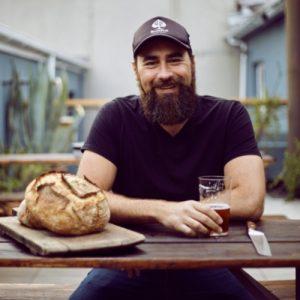 Karl Tessendorf is a writer and recipe developer with a passion for the history of food and drink.
He produced and starred in a TV series about craft beer and BBQ culture. He's also written two recipe books about cooking over fire, and he loves to eat, drink and be merry.    
Favorite Cocktail: I'm a seasonal drinker so it's always changing but you can't go wrong with a Caipirinha or a Negroni. Lime is my favorite citrus and I love its fresh zing on a hot summer's day. And a Negroni, well it's a Negroni—so what more is there to say?    
Best Mixer Tip: If you're just starting out in the world of cocktails then my advice is to always keep it simple. There are so many classic cocktails that are easy to make with just a few ingredients. They're iconic for a reason so before you buy a fancy smoke machine for infusing cocktails, delve into the classics. You won't be disappointed.   
Sonja Edridge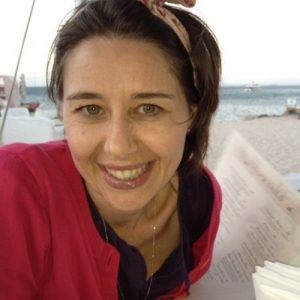 Sonja is an accidental foodie who has worked as a food editor and stylist for several leading food and drink publications and brands. She has also worked on cookbooks by Diana Henry and, during her stint as a private chef, she served up delicious food for well-known celebrities. She is the founder of The Larder Café and Larder Jam, and when not writing for The Mixer, she loves nothing more than exploring new foodie finds, experimenting with cocktail recipes and cooking for friends.
Favorite Cocktail: Before joining The Mixer, a classic Aperol Spritz would've been my go-to sip. Now, it's a Campari Spritz on a hot summer's night, or a Hot Buttered Rum in winter. I've even instigated rainy mountain hikes with friends just to have a good excuse to serve up a batch of Hot Buttered Rum cocktails!
Best Mixer Tip: When a recipe calls for freshly squeezed lime or lemon juice, trust me, fresh is best. It raises the bar, so get messy and squeeze. Store-bought lemon or lime juice doesn't compare with the sweet zesty flavors that fresh juice brings to the table (or shaker)!
Louisa Davies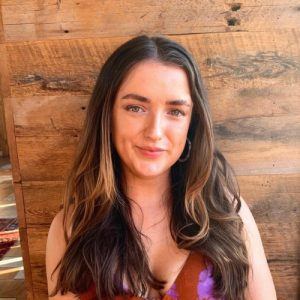 With extensive experience in managing and editing innovative content, Louisa's passion lies in combining food and drink with lifestyle inspiration to surprise and delight people. Louisa spends her free time baking occasion cakes for birthdays and weddings, finding new ways to include burrata in every meal and experimenting with cocktails at home. 
Favorite Cocktail: It's a tie between a French Martini and the classic Aperol Spritz. I love how a French Martini is like a creamy, fruity and super sweet dessert in a glass. 
Best Mixer Tip: If you can't find every ingredient in a cocktail, don't panic! You'll definitely find an easy substitute from things you already have around the house and, if not, get creative and try something new.