11 Lively Limoncello Cocktail Recipes for all Lemon Lovers
December 01, 2022 by Anna-Bet Stemmet
Whenever a summery pick-me-up is called for, we like to bring out this list of bright and breezy limoncello cocktail recipes that are tailor-made for easy, satisfying sipping. Whether you make your own limoncello, or have a store-bought bottle handy, these quick and simple cocktail recipes with limoncello will have you living la dolce vita in no time at all.
What is limoncello?
Limoncello is smooth and sweet Italian lemon liqueur with an intense lemon flavor that was originally produced in Southern Italy, especially in the area around the Sorrentine Peninsula and the coast of Amalfi. However, these days this popular liqueur is made and enjoyed by lemon lovers the world over. Traditionally served chilled as an after-dinner digestivo, it also forms the base of a variety of delightful cocktails.
1. Limoncello Lemon Drop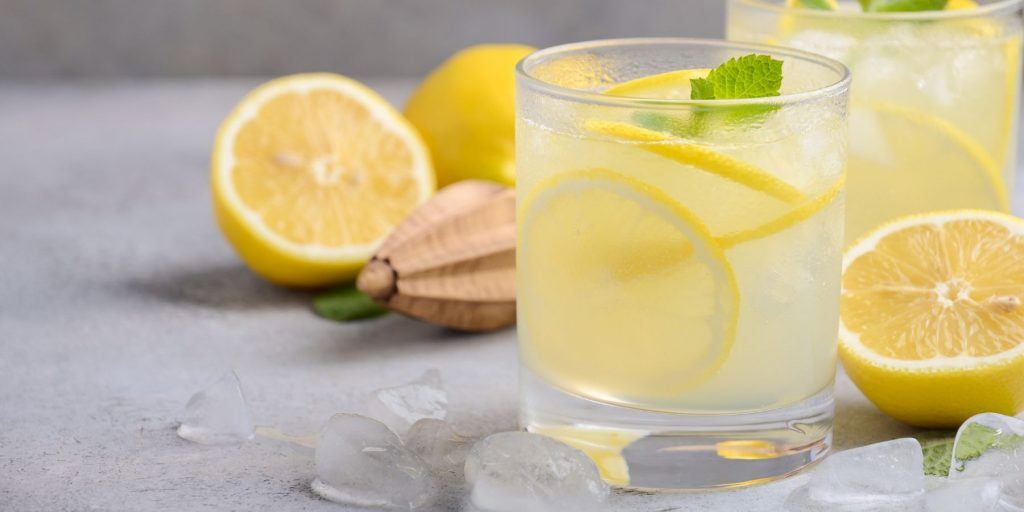 Arguably one of the best limoncello cocktail recipes for beginners, the classic Lemon Drop Martini is one of those drinks that will quickly become a regular occurrence on your DIY line-up as soon as you've poured the first one. The Limoncello Lemon Drop cocktail recipe ups the ante on this mixed drink format by combining 2 oz limoncello, 1 oz vodka, and 0.5 oz lemon juice for a zesty drink that always leaves an impression.
2. Bourbon Limoncello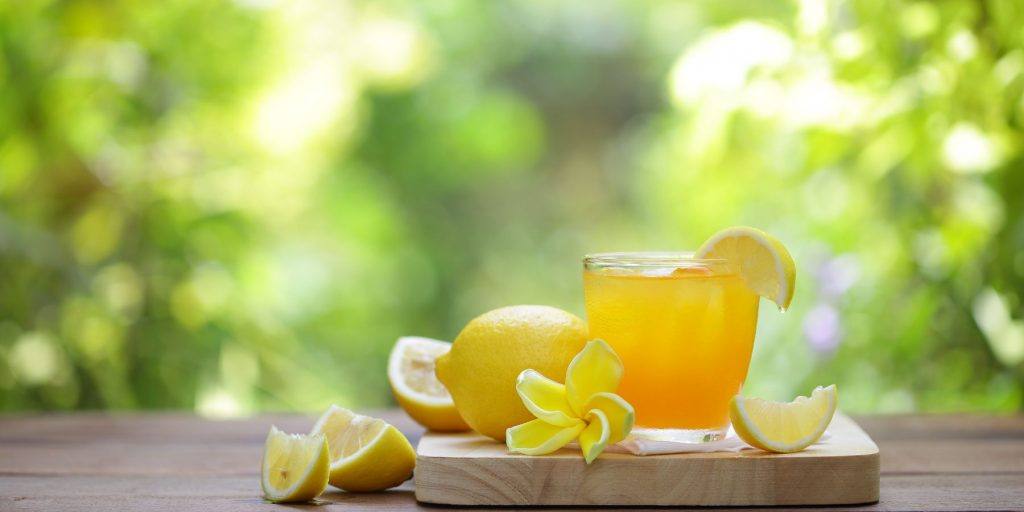 Bourbon cocktails are popular around Christmas, but the great thing about a top-tier bourbon like Wild Turkey 101 is that it's versatile enough to underpin summertime drinks like the Bourbon Limoncello Cocktail as well. Simply combine 1.5 oz limoncello, 1 oz Wild Turkey 101 bourbon, 0.5 oz Cinzano Vermouth Bianco, and a squeeze of lemon to make this pretty drink.
3. Sparkling Limoncello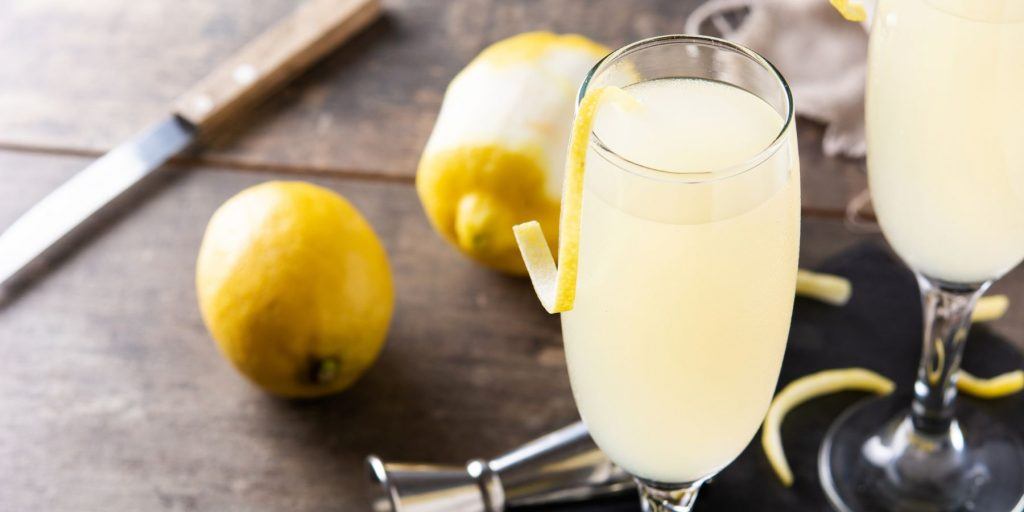 Who doesn't love Prosecco cocktails when the weather is sunny and lovely? Limoncello and Prosecco cocktail recipes make for an easy pour that comes together in the most beautiful way. We like to combine 1 oz chilled limoncello and 0.5 oz fresh lime juice in a fluted glass and top it off with 4 oz of Prosecco.
4. Limoncello Moscow Mule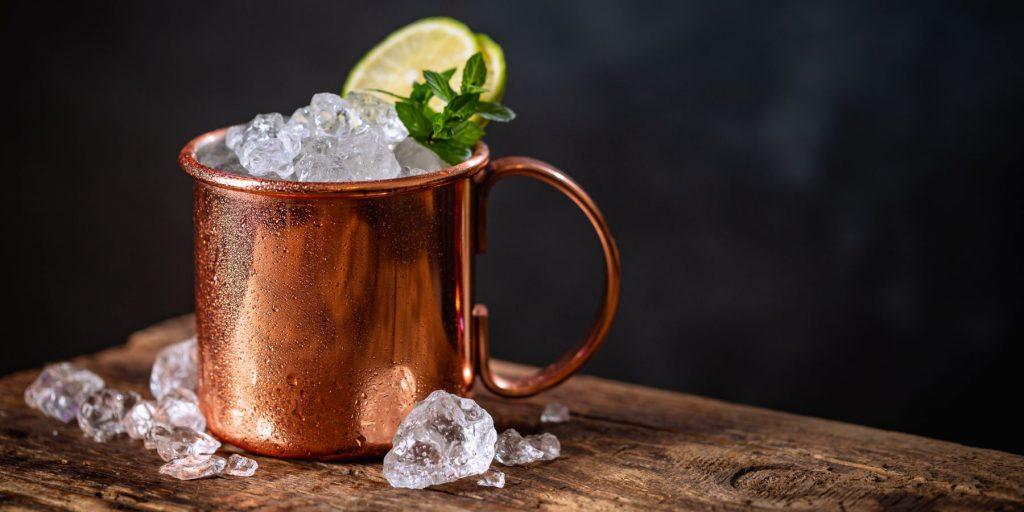 Another limoncello cocktail recipe that follows in the slipstream of an iconic mixed drink, the Limoncello Moscow Mule riffs on the already sublime combination of vodka, lime juice, and ginger beer to craft a cocktail that delivers a feisty kick. This variation on the Moscow Mule calls for 1.5 oz limoncello, 1.5 oz SKYY Vodka, 0.5 oz fresh lemon juice, and 2 oz ginger beer, which are shaken up in a cocktail shaker with ice and decanted into classic Mule mugs over crushed ice to serve.
5. Limoncello Gin Collins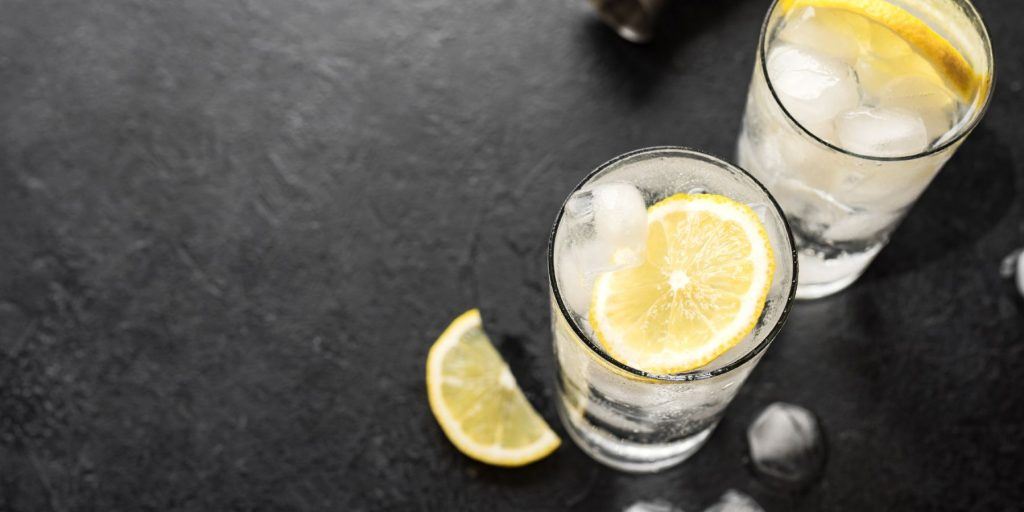 Cocktail recipes using limoncello do not get any easier than the Limoncello Gin Collins. Following on the always-classic recipe of the Tom Collins, this drink features 2 oz limoncello, 1.5 oz Bulldog Gin, 1.5 oz fresh lemon juice, 2 oz club soda, and an optional 1 oz of simple syrup that comes together in a fizzy, refreshing drink that goes down a treat at picnics.
6. Limoncello Spritz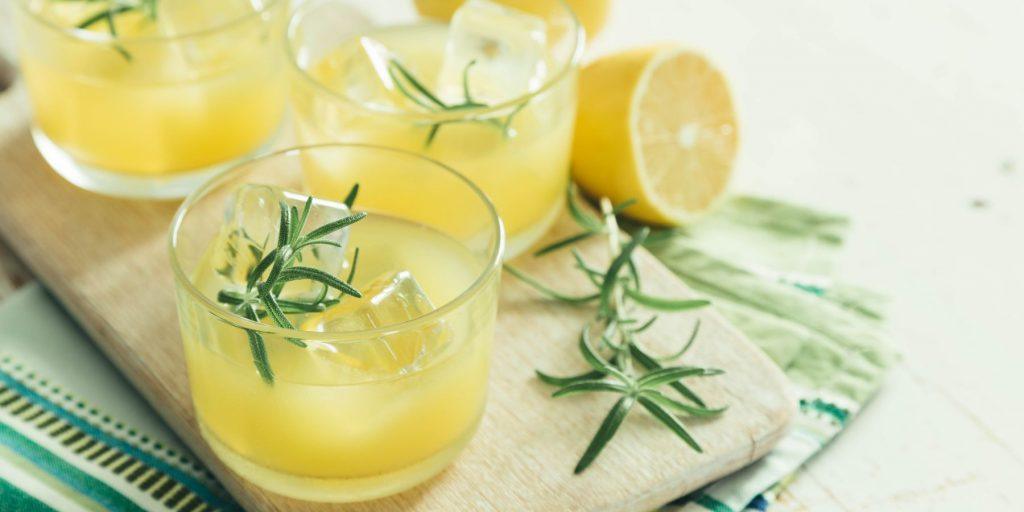 Charged with Prosecco and club soda for a beautiful effervescent finish, the light, and lovely Limoncello Spritz is the flirty cousin of the time-honored Aperol Spritz. We love that adding a few sparkles to this sunny liqueur creates a tall, cool drink that can be sipped at leisure.
7. Limoncello Sunrise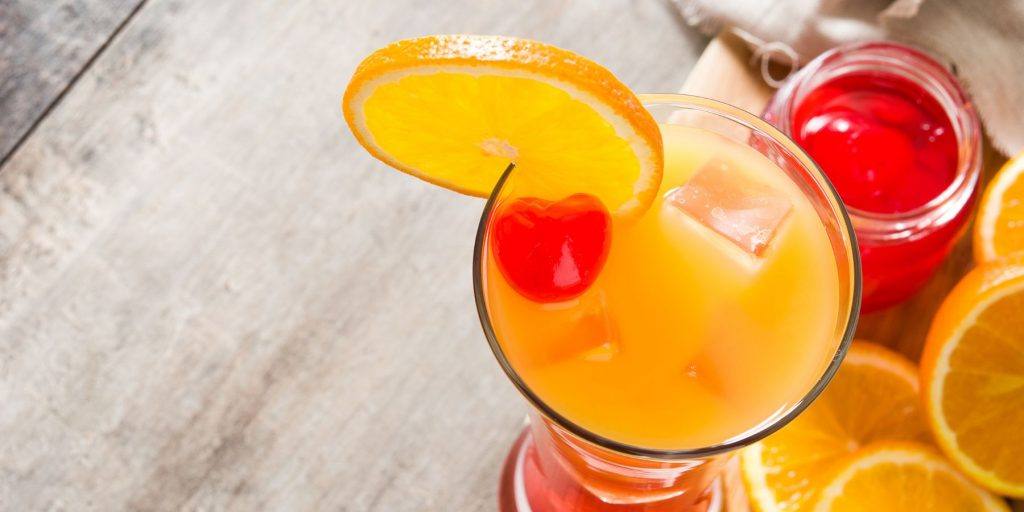 The Tequila Sunrise is one of those visually enticing drinks that are as gorgeous to look at as it is to enjoy. The Limoncello Sunrise elaborates on the traditional recipe by switching out the tequila for 2.5 oz limoncello, which is layered with 3 oz orange juice and 1 tablespoon of grenadine floated on top to create the sunrise effect.
8. Amalfi Martini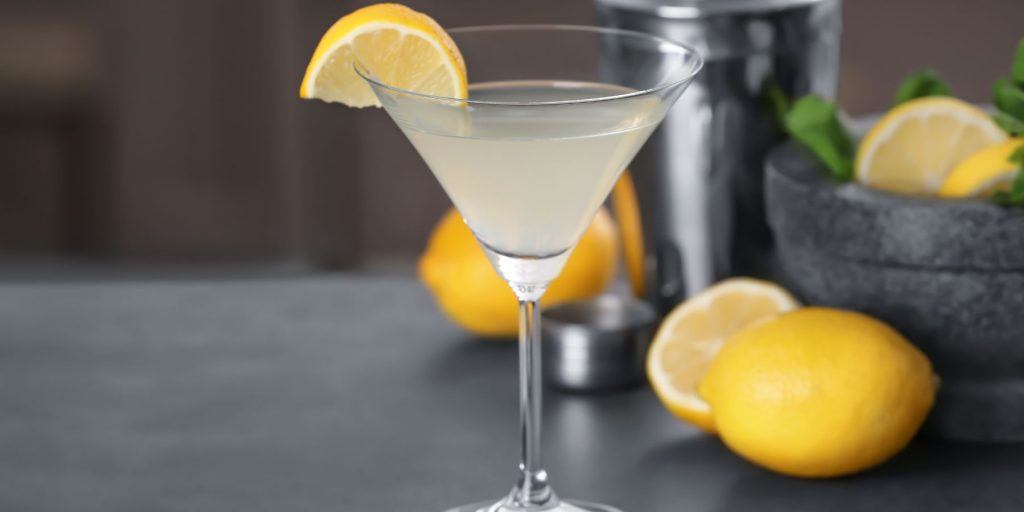 If you are in the process of discovering different types of Martinis, you have got to add the Amalfi Martini to your line-up. This fresh and delicious mixed drink combines 2 oz Bulldog Gin, 1.5 oz limoncello, and 0.5 oz fresh lemon that is shaken in a cocktail shaker with a few mint leaves and ice, before being decanted into chilled Martini glasses.
9. Limoncello Mojito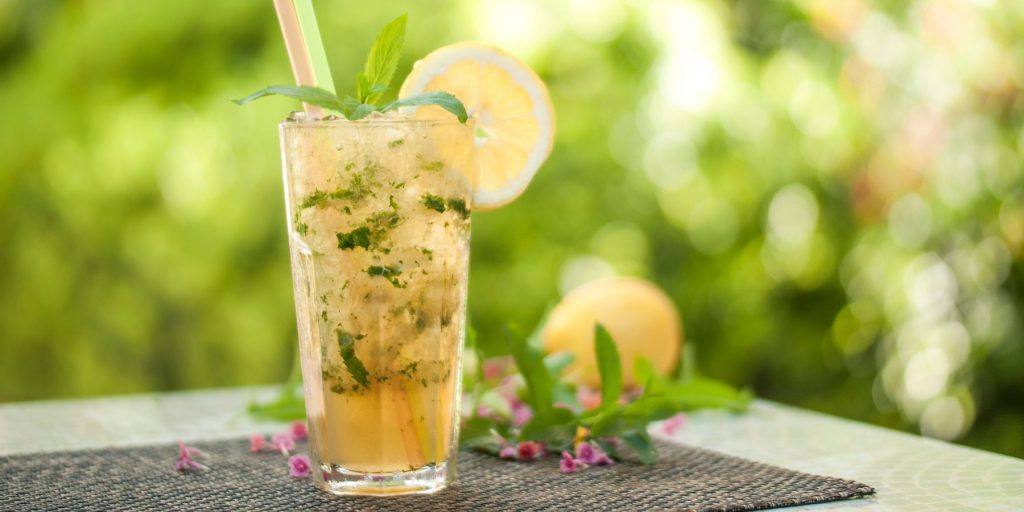 The minty Mojito is a renowned beach-side drink the world over, and the limoncello variety is just as divine. To make it, you muddle 0.5 oz simple syrup and 1 oz lime juice and a few mint leaves in a glass. Shake up 1 oz limoncello, and 1 oz Wray & Nephew White Rum in a cocktail shaker with ice, then pour it over the muddled mint and lime. Top the mixture off with 4 oz club soda and garnish with a few mint leaves before serving.
10. Tuscan Pear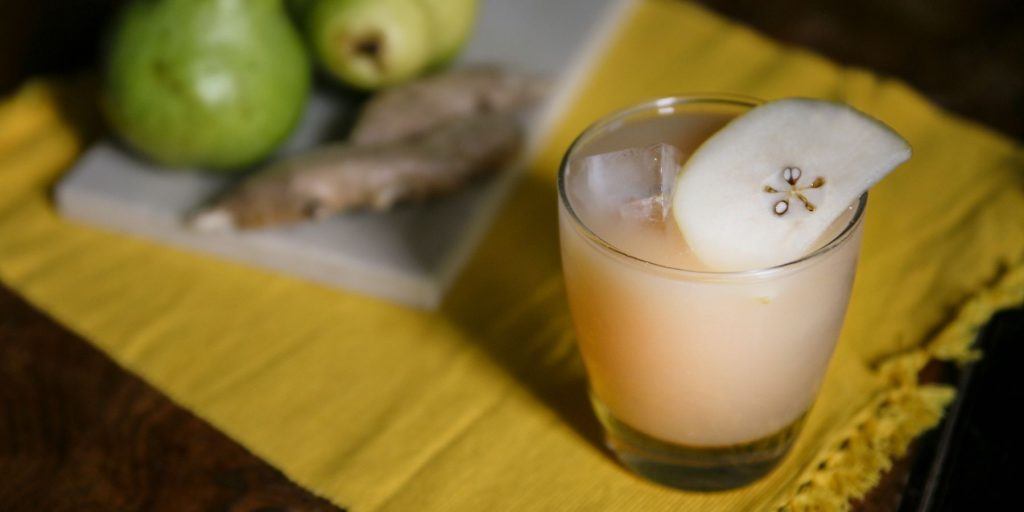 If you love a sweet, crisp Pear Martini, you have to try the Tuscan Pear cocktail. This multi-layered drink combines 1.5 oz pear-flavored vodka, 0.75 oz limoncello, 0.75 oz ginger liqueur, 0.5 oz simple syrup, and 1 oz orange juice, which is shaken in a cocktail shaker with ice and decanted into a chilled serving glass over fresh, crushed ice. Garnish with mint leaves and dried pears for an extra sweet finish.
11. Limoncello Highball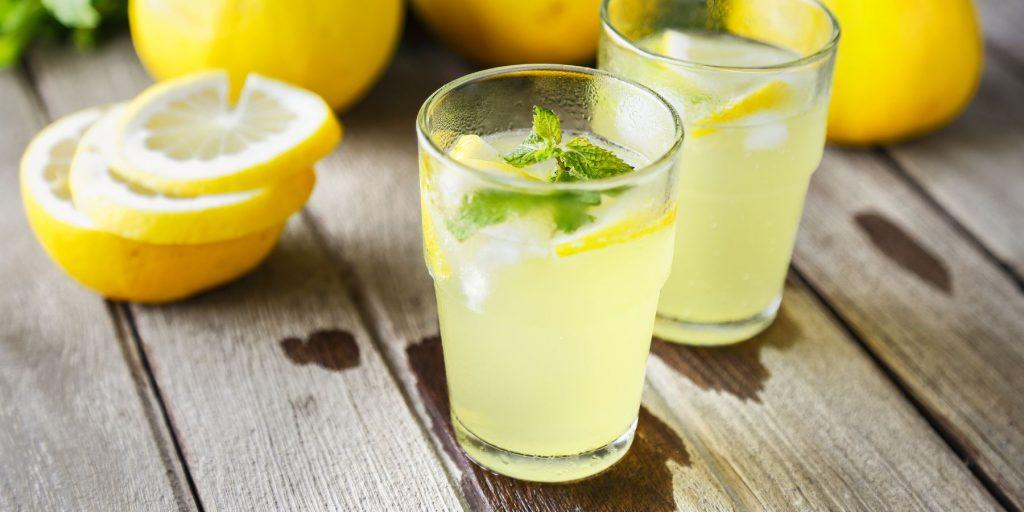 The classic Highball cocktail is perhaps one of the easiest cocktails to pour if you are a newbie. The Limoncello Highball is a little different, but not trickier to build. It combines 1.5 oz limoncello, with 1 tablespoon Absinthe, and 2 dashes of orange bitters, which is then topped off with club soda in a highball glass over ice. Easy as pie, but impressive nonetheless.
FREQUENTLY ASKED QUESTIONS
The classic way to enjoy limoncello is chilled on the rocks, or as a shot after dinner. However, we also love to use it in sunny cocktails like the Limoncello Spritz, Limoncello Moscow Mule, Amalfi Martini, and more.
Limoncello is a beautifully versatile lemon liqueur that combines well with a variety of other base spirits to create enticing cocktails. This includes SKYY vodka, Bulldog gin, and Wild Turkey 101 bourbon. Layered with fresh juices, club soda, and effervescent ingredients like Prosecco, it makes amazing cocktails for summer.