13 Bourbon-Based Summer Cocktails to Beat the Heat
June 07, 2022 by Helena Lombard
Bourbon is probably not the first drink you reach for on a hot summer's day. With its dark color and warming, rich flavor, it makes sense that it's a popular choice in fall and winter. But here's the trick: bourbon-based summer cocktails are enjoyable and very refreshing when mixed correctly. So, if it's so hot that your chair is sticking to your thighs and getting up every time you do, try these summer bourbon drinks to cool you down.
1. Bourbon Apple Cider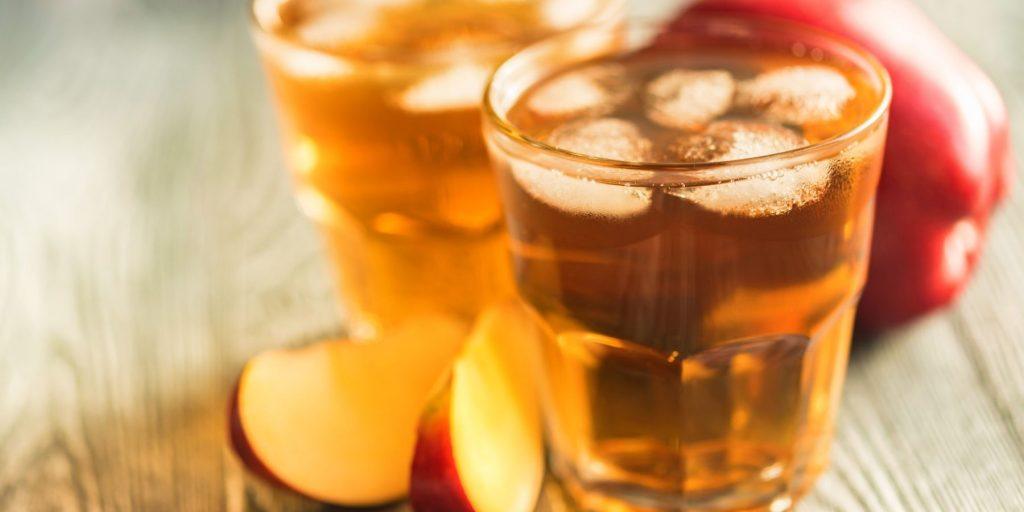 While this is a popular fall drink, it's also perfect for summer. The Bourbon Apple Cider is made with bourbon, apple cider, sweet vermouth, lemon juice, and orange bitters in a highball glass with loads of ice. The caramel and vanilla flavors of the bourbon blend beautifully with the crispness of the apple cider and the sourness of the lemon juice. It's a refreshing and balanced summer drink.
The best part of this recipe is making these refreshing bourbon cocktails in a batch, so you can sit back in the shade (or in front of your AC) while your guests serve themselves.
2. Apple Butter Old Fashioned Cocktail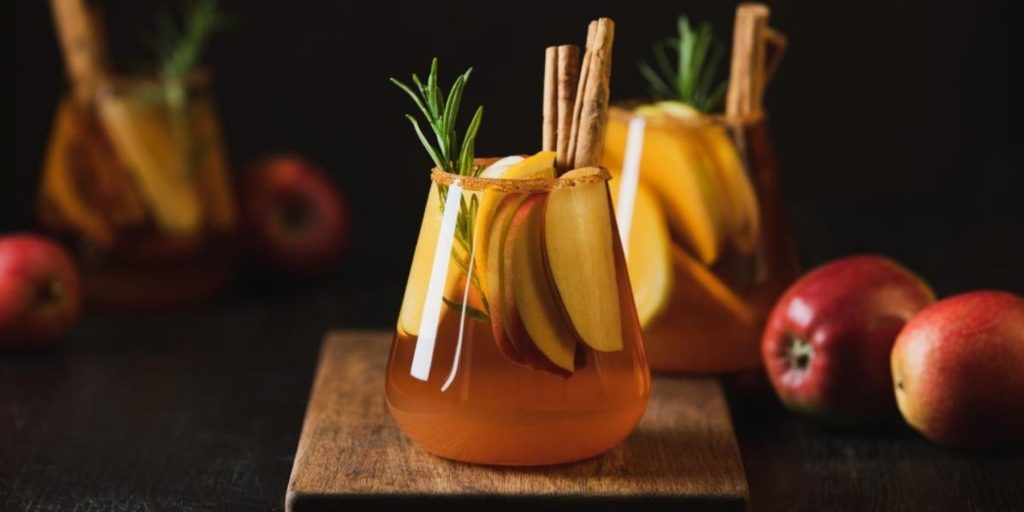 Another surprising entry in our refreshing bourbon cocktails list is the Apple Butter Old Fashioned. While our original version of this recipe calls for a dry shake and no ice in the serving glass, we suggest you ice it up.
To make an apple butter cocktail perfect for summer, add ice to your cocktail shaker, along with bourbon, homemade apple butter, lemon juice, and bitters and shake until icy cold. Pour it into your ice-filled highball glass, and top it up with cold apple cider and ginger beer. Yum in a glass!
3. Old Fashioned Cocktail Ingredients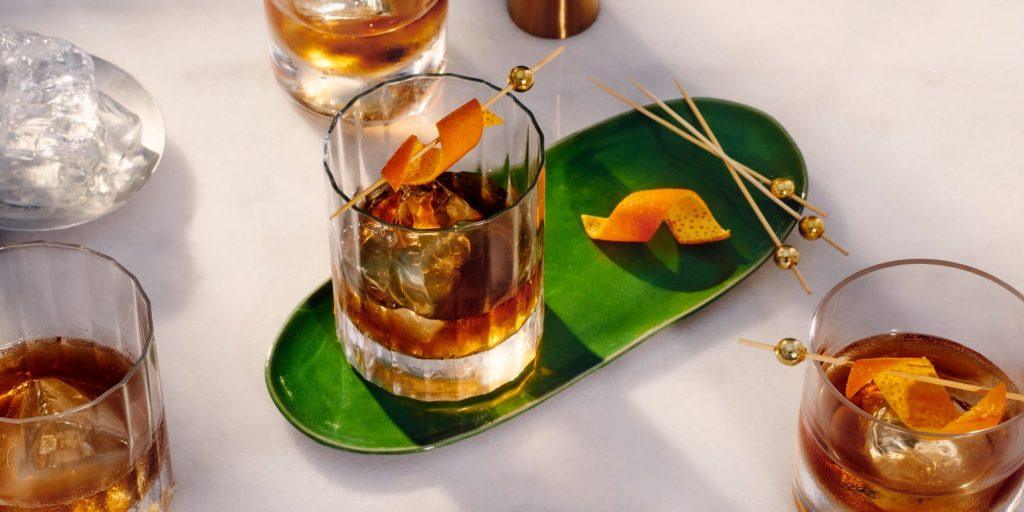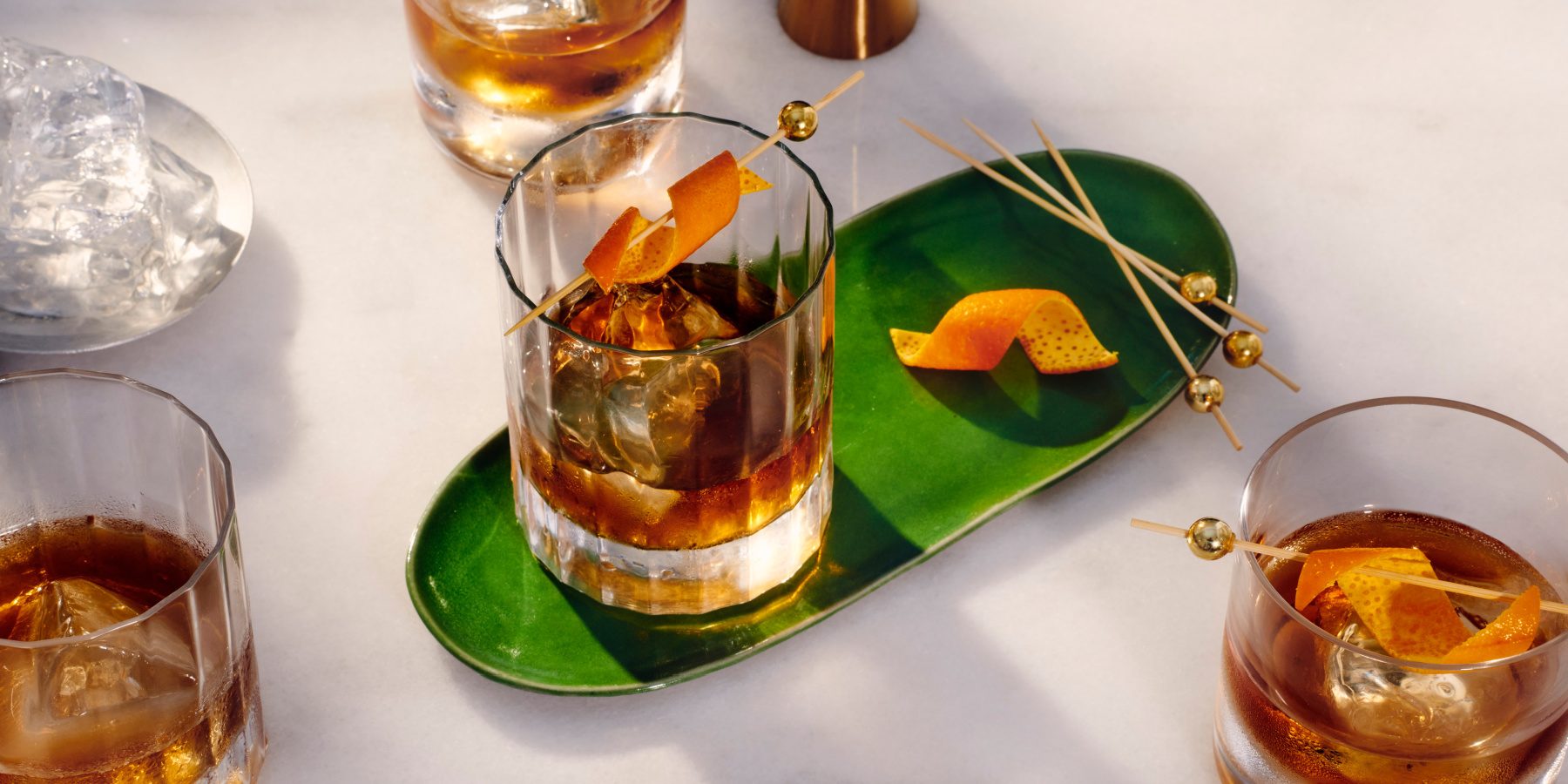 The Old Fashioned Cocktail is an iconic bourbon cocktail that's been around for yonks, and over the years, the recipe hasn't changed much. You still only need your favorite bourbon, sugar, bitters, and water to create this iconic amber-colored drink. For these bourbon-based summer cocktails, we like Wild Turkey 101 Bourbon Whiskey for its high rye content and bold signature Wild Turkey spice and orange peel flavor.
It's a classic cocktail served on the rocks, but if you'd like it a little less potent and a bit more summery, we suggest you do it in a highball glass filled with ice and top it off with soda. Garnished with either an orange peel twist or maraschino cherry, it's the perfect after-dinner slow sipper on a warm evening.
4. Mint Julep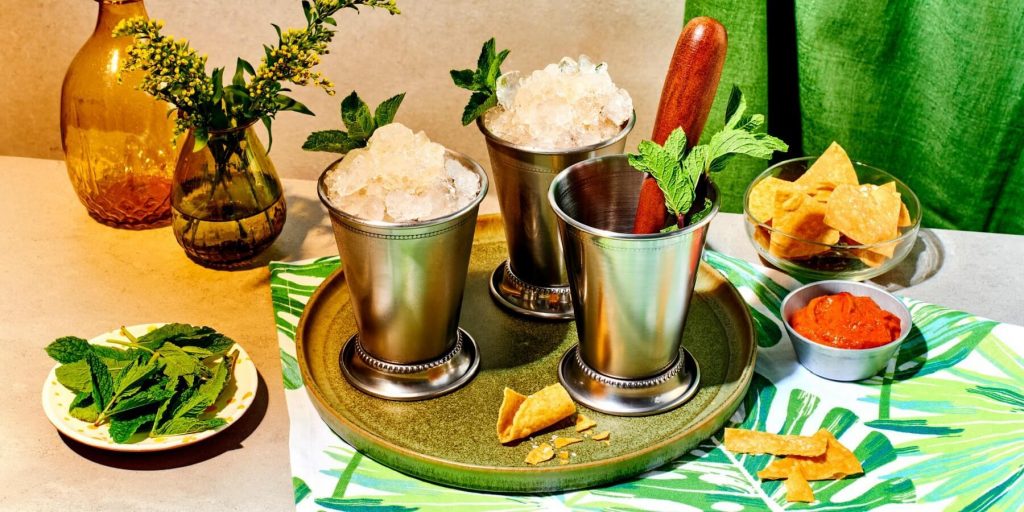 These refreshing bourbon cocktails have been around since the 1800s and more recently played a leading role at decadent New York parties in the hit movie, The Great Gatsby. The Mint Julep was (and still is) the perfect drink to cool down. In real life, this minty fresh crushed ice summer cocktail is the star of the Kentucky Derby (other than the horses, of course).
To pull off a Gatsby-esque Mint Julep, you only need three ingredients: bourbon, mint, and simple syrup. For the perfect serve of these summer bourbon drinks, we suggest investing in silver or pewter Julep cups as they will keep the drinks cold for much longer. But if it's so hot and you can't be bothered, go ahead and serve them in tumblers instead. Summer in a glass (or cup) with every sip.
5. Bourbon Watermelon Cocktail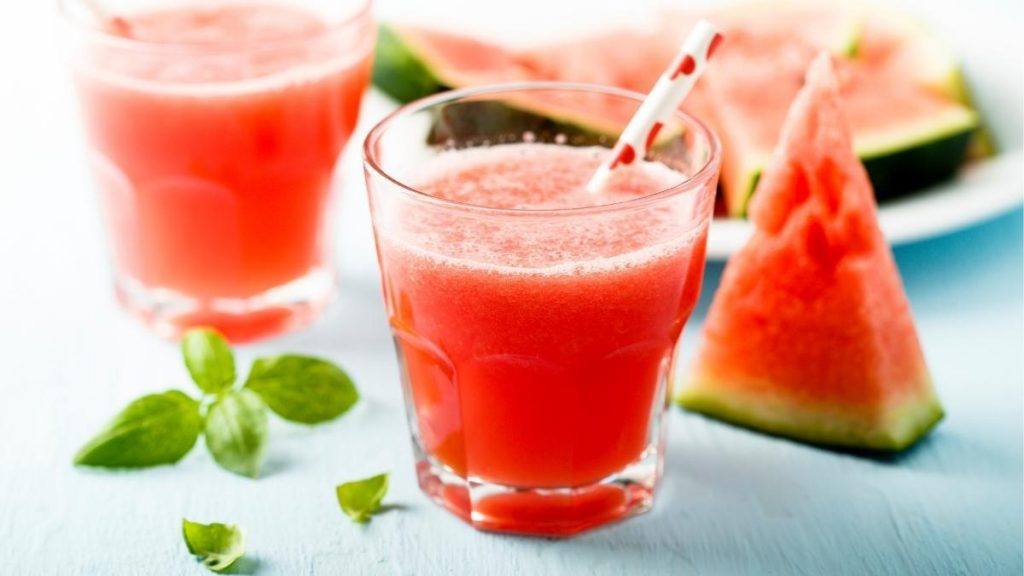 Watermelon is synonymous with summertime, and if you haven't had a watermelon seed spitting contest, you haven't lived! Luckily for you, that's not what this recipe entails. Bourbon Watermelon Cocktails are also known as Murricanes and is the nickname for Bill Murray by industry peers because of how difficult he can be. Luckily these exciting bourbon summer cocktails aren't as fiery as the actor, and after having one, you'll feel cool, calm, and collected.
Made with an unusual mix of ingredients, including bourbon, fresh watermelon, elderflower liqueur, fresh basil leaves, lemon, and black pepper to garnish. It's an interesting and refreshing drink best served for a day that is so hot you're feeling spitting mad.
6. Italian Gentleman Cocktail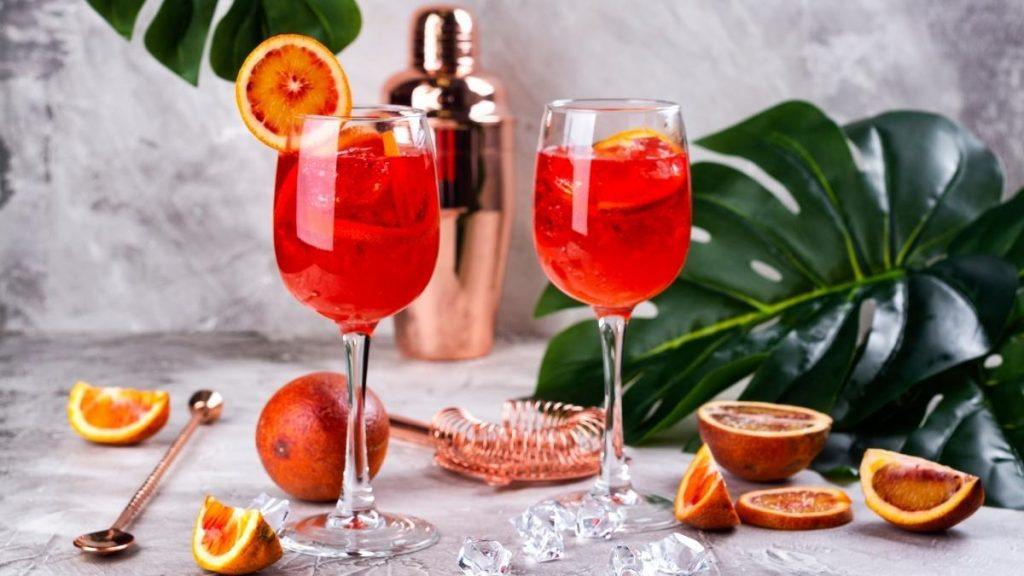 The Italian Gentleman Cocktail is a delicious Campari and bourbon-based summer cocktail that's easy to prepare as an aperitif for your guests on a hot night. This timeless cocktail was created in 2014, so it's relatively new on the scene and is a spin-off of the classic Negroni with similar components used. To make these summer bourbon cocktails, combine bourbon, Campari, orange bitters, fresh lemon juice, and simple syrup in an ice-filled cocktail shaker. Once it's all shook up, double strain into a chilled coupe glass and garnish with a twist of lemon.
It's a well-balanced drink that's slightly sweet and bitter and a great choice to serve as part of your Negroni week celebrations.
7. John Collins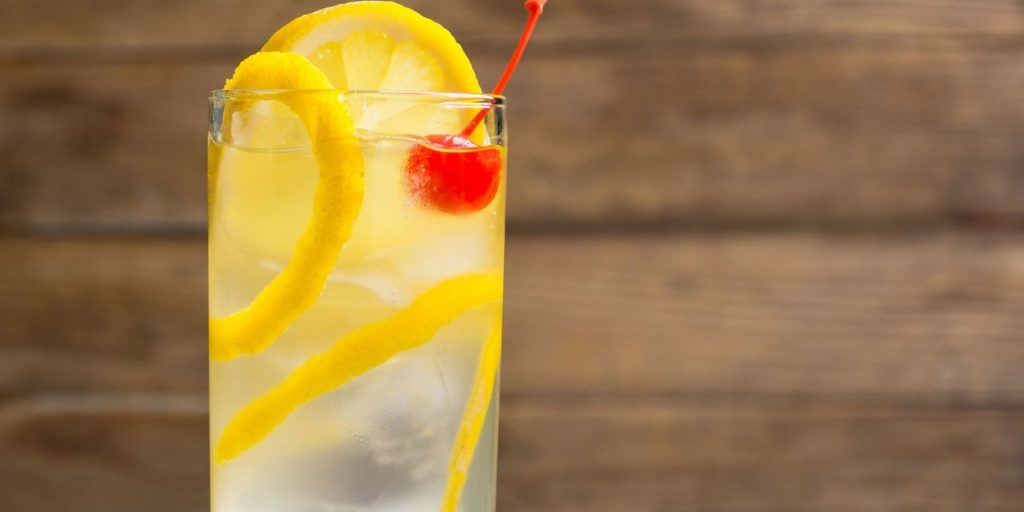 John is part of the Collins family of drinks and is a delightful sour cocktail that's simple to make. All you need is bourbon, fresh lemon juice, simple syrup, and club soda. Make these refreshing bourbon cocktails straight in the glass. Garnished with a fresh slice of orange and maraschino cherry.
A John Collins is pretty much a whiskey sour served in a tall icy glass and is a popular choice in summer. You've basically made lemonade and mixed it with a spirit. And who doesn't love boozy lemonade in summer?
8. Classic Bourbon Highball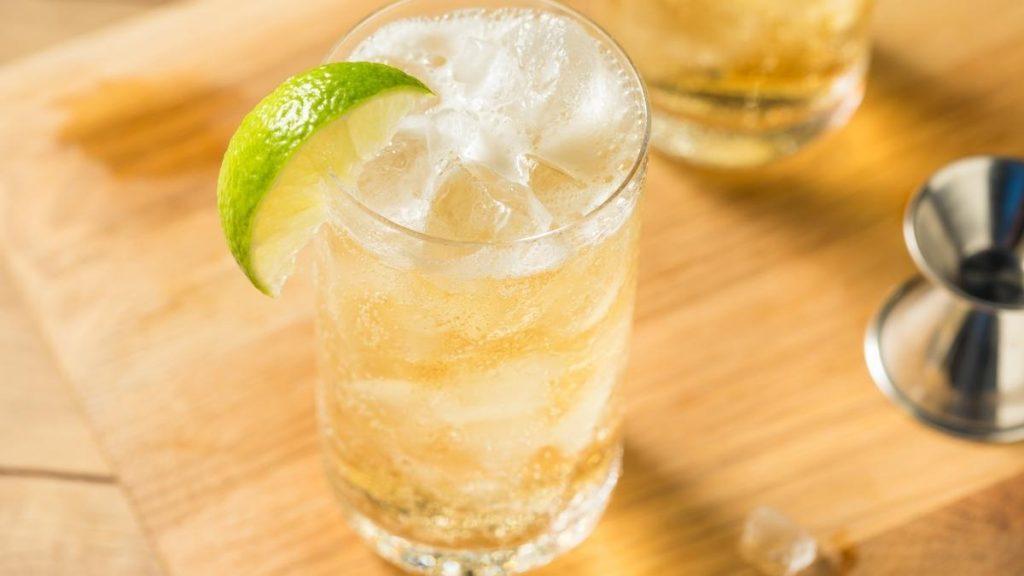 Speaking of really simple summer bourbon cocktails, the Classic Bourbon Highball is a must for the novice cocktail maker. It's a refreshing cocktail for bourbon lovers. While the traditional recipe called for club soda, this one uses ginger ale. A popular choice for many, the type of ale and bourbon you use can open up a world of exciting flavors. Simple cocktails are classic for a reason, and this tall cooling drink is excellent for an outdoor cocktail party.
9. Blackberry Bourbon Smash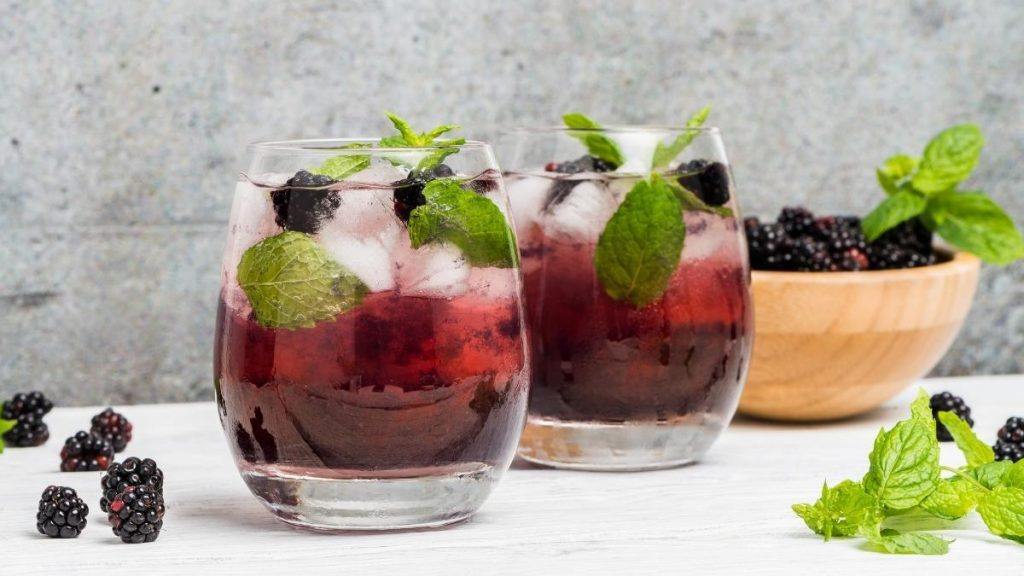 Nicknamed the 'bourbon lover's Mojito', the Blackerby Bourbon Smash is packed with delicious berry flavors. Made with freshly muddled blackberries, lime, mint, and bourbon, the taste will remind you of a Mint Julep that had berry babies with a Mojito. Naughty but nice, these bourbon-based summer cocktails are a smashing way to cool down and relax after a sweaty and sweltering day.
10. Kentucky Mule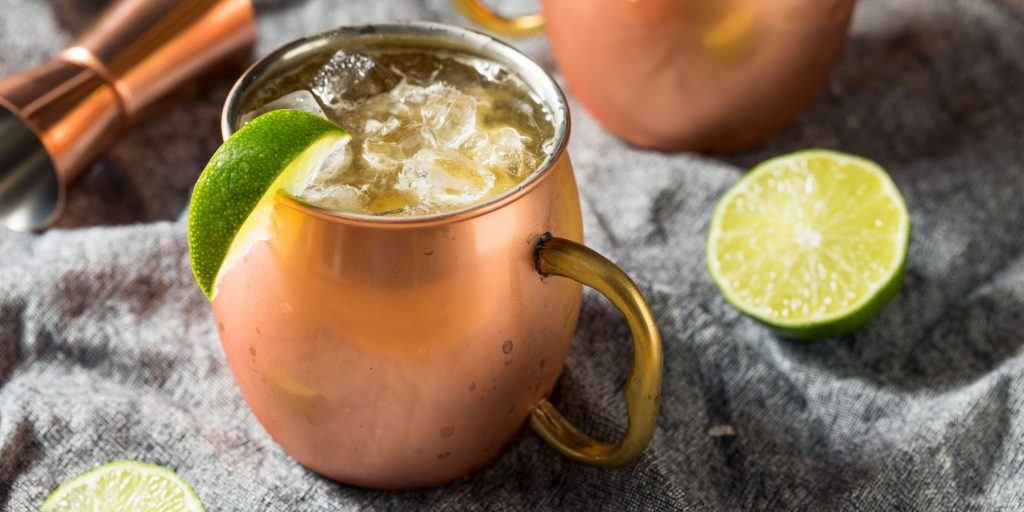 The Kentucky Mule is an excellent option for those who prefer a lighter and less sweet drink. A variation of the classic Moscow Mule, this effervescent drink is made with SKYY Vodka, ginger beer, and lime juice, and typically served in a copper mug like most other Mule cocktails.
More mules! 13 Delicious Mule Cocktails to Make at Home
11. Bourbon Rickey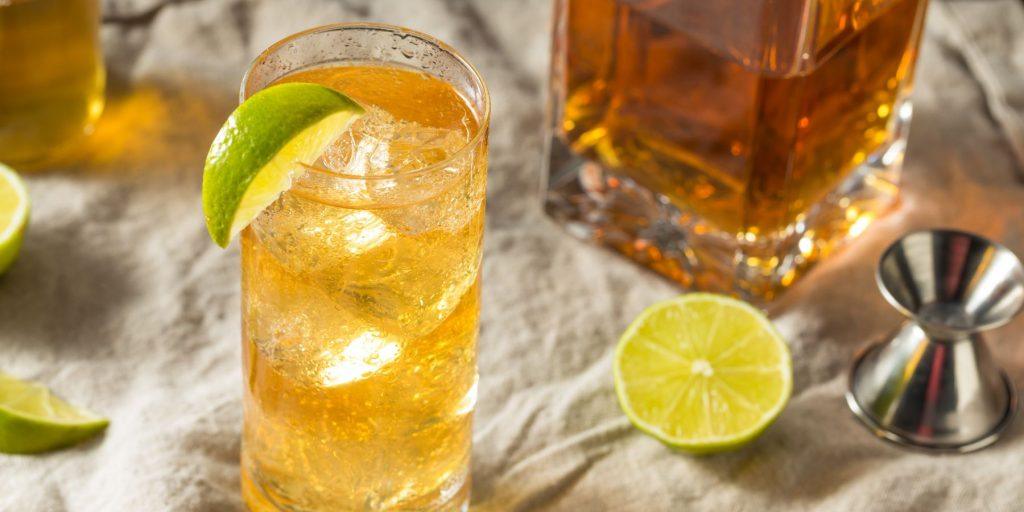 The Bourbon Rickey is a refreshing and easy-to-ace cocktail made with Wild Turkey 101 Bourbon, fresh lime juice, and club soda, and is often garnished with a lime wedge or sprig of mint – just gorgeous for a springtime event.
12. Gold Rush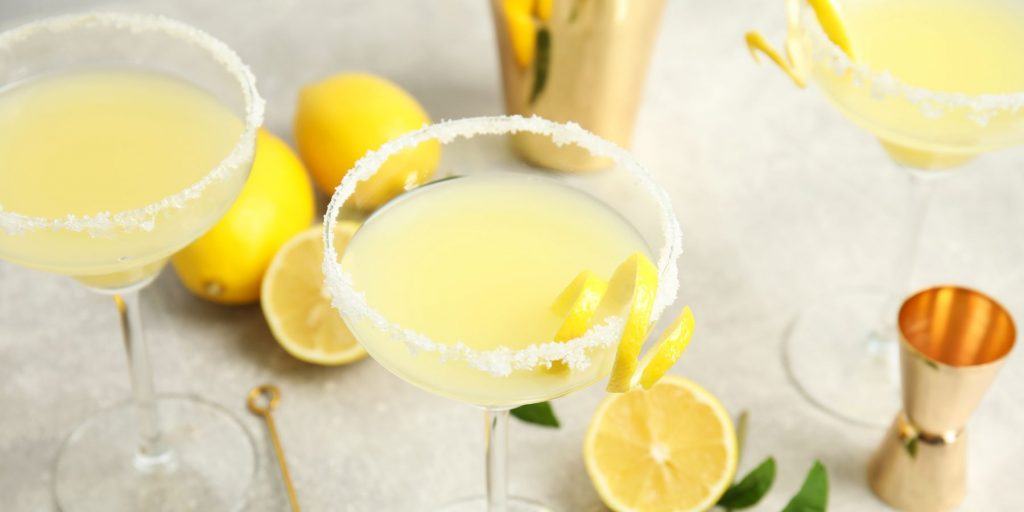 First invented in New York before prohibition, the Gold Rush cocktail is similar to a Bee's Knees but replaces gin with Wild Turkey 101 Bourbon. Straightforward, sophisticated, and refreshing, it's the perfect pre-dinner serve for your next summer party.
13. Paper Plane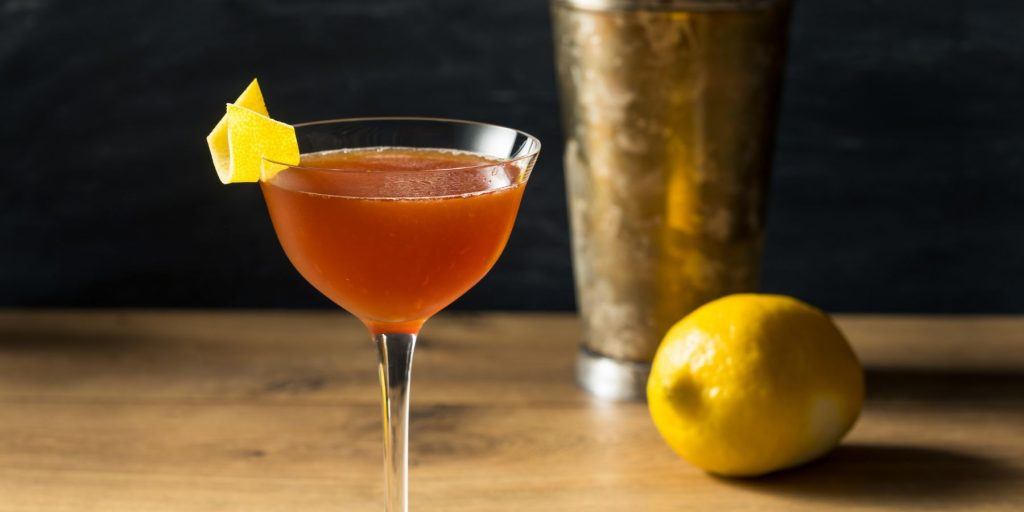 A totally delicious spin-off of the iconic Last Word cocktail that had its heyday in the actual throes of the Prohibition era, the Paper Plane drink recipe is fruity and sweet with a strong bourbon backbone and a gorgeous note of bitterness that lingers like the last note of a truly great song.
FREQUENTLY ASKED QUESTIONS
Bourbon loves ginger beer, ginger ale, club soda, watermelon, sweet tea, and grapefruit juice.  
The most important rule is to have a summer bourbon cocktail with ice. After that, the rest is up to your own taste and imagination.  
Bourbon-based summer cocktails will be a big hit with your friends when you know what to mix them with.