17 Delicious Mule Drinks & Cocktails to Make at Home in 2023
January 28, 2023 by Helena Lombard
The Moscow Mule has been around since the 1940s and it's a classic combination that's opened up the door to loads of exciting variations and twists. We've searched far and wide and have done all the donkey work to find the best mule cocktails you can easily make at home.
If you didn't know any of these 17 mule cocktails even existed, you're in for quite a ride. And if you want to know how to spot a mule, it's quite simple. If it's got some kind of base spirit and is mixed with ginger beer, chances are it's a mule cocktail. And while we're giving you some nifty life lessons, here's another one: You don't need fancy copper mugs to make mules! While they look great and will keep drinks cooler for longer, good old highball glasses will work just fine.
Consider yourself schooled!
1. Moscow Mule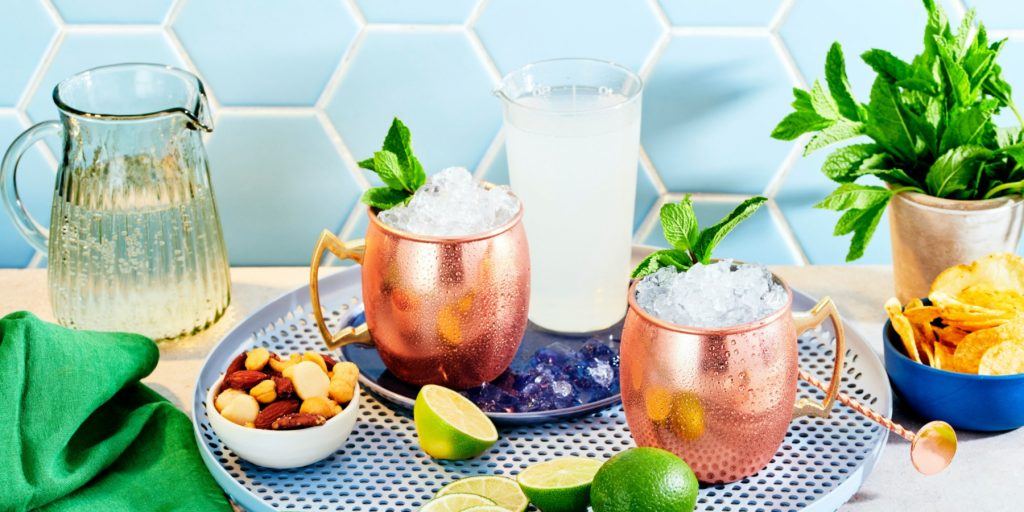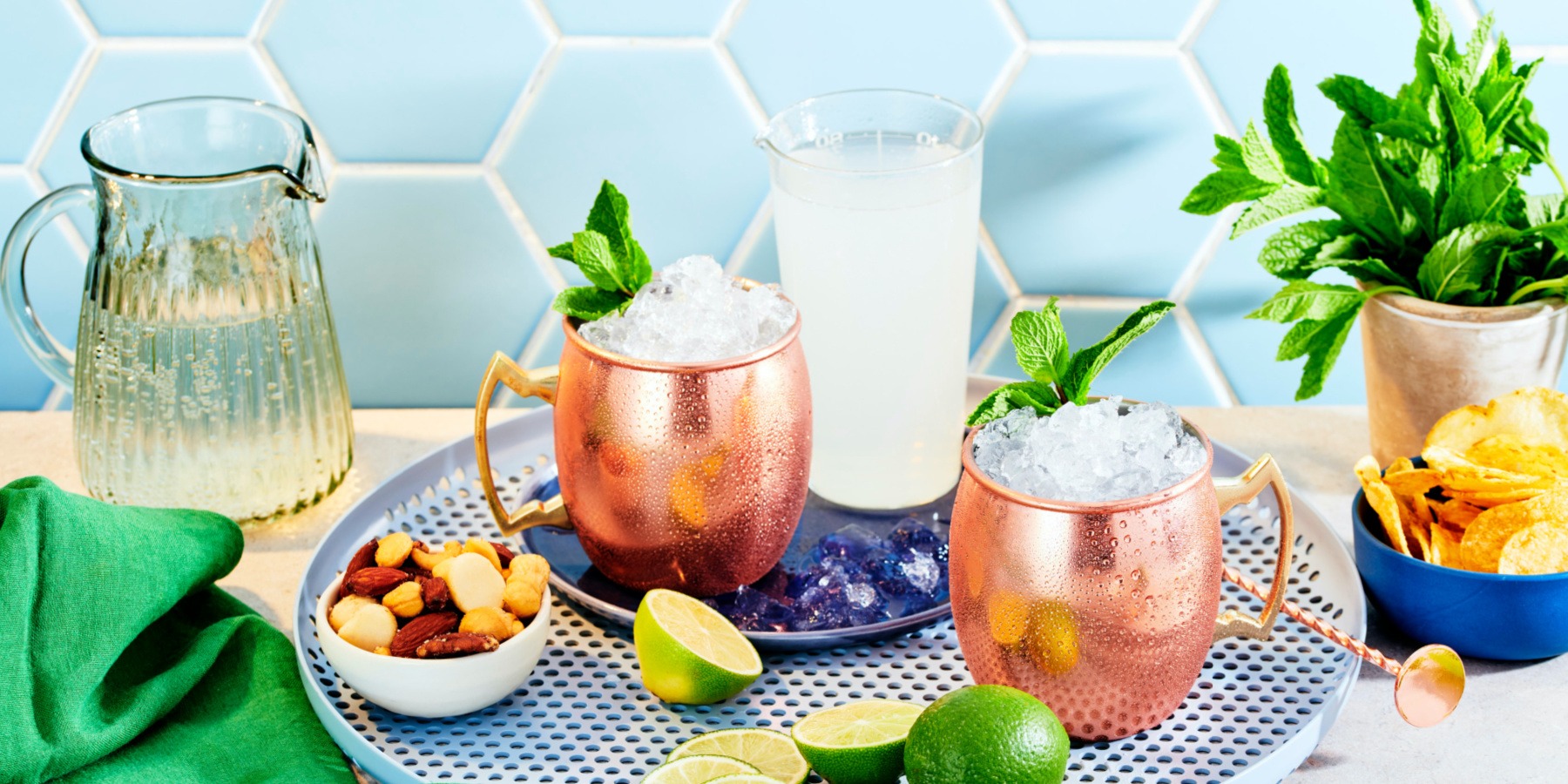 This mule is the original that started the whole craze. Made with a classic combination of vodka, fresh lime and ginger beer and served in a copper mug, the Moscow Mule is great if you want to cool down. This iconic vodka drink is one of the world's most popular cocktails – and has been for 8 decades.
You might also like: Around the World in a Cocktail Shaker
2. Kentucky Mule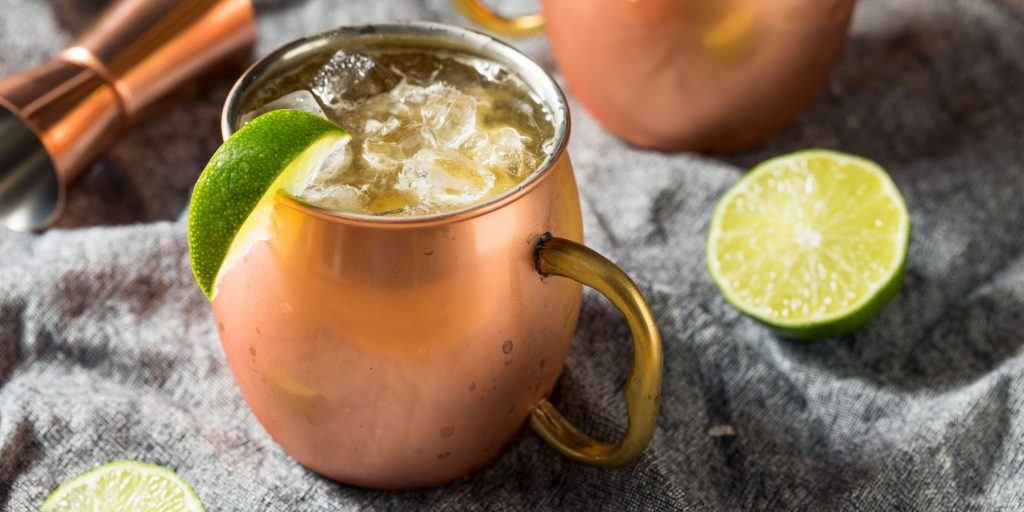 Bourbon steals the show in this Kentucky Mule cocktail and is the perfect companion for fresh lime juice and spicy ginger. That being said, bourbon can be on the overpowering side, so get a strong ginger beer mixer to level out the playing field. The result is a refreshing bourbon mule cocktail perfect for sunset sipping in your backyard.
You might also like: 9 Bourbon-Based Summer Cocktails to Beat the Heat
3. Mezcal Mule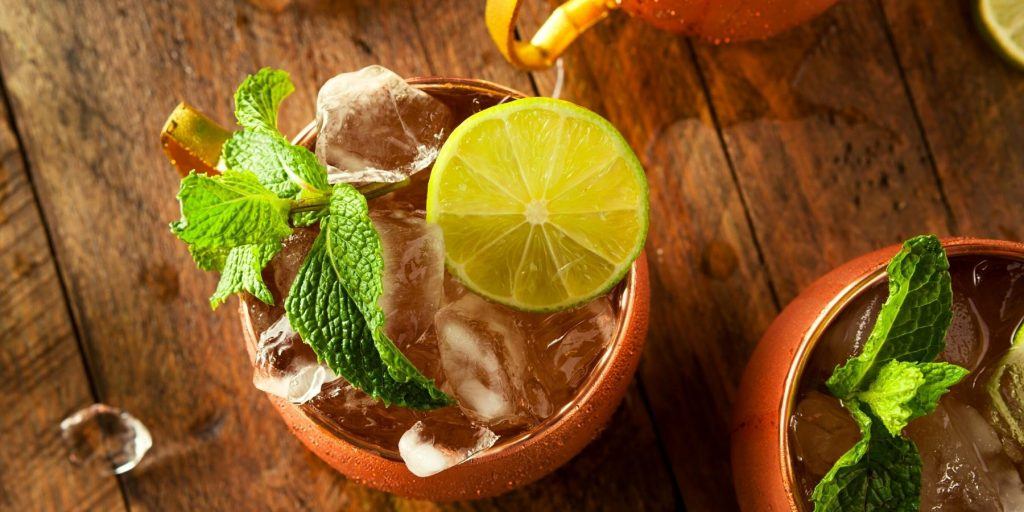 In case you've missed it, mezcal is really popular at the moment, so it makes sense that there are mezcal versions of the classic Moscow Mule. This cocktail can be as complex or simple as you would like. The simplest version of this mule cocktail recipe would be to mix your favorite mezcal with ginger beer and lime juice. For a bigger taste extravaganza, you can add passionfruit puree and agave nectar to the mix, rim the edge of the glass with chili and garnish it with candied ginger. So delicious!
You might also like: Now Trending: Easy Mezcal Cocktails for Agave Lovers
4. Minted Mule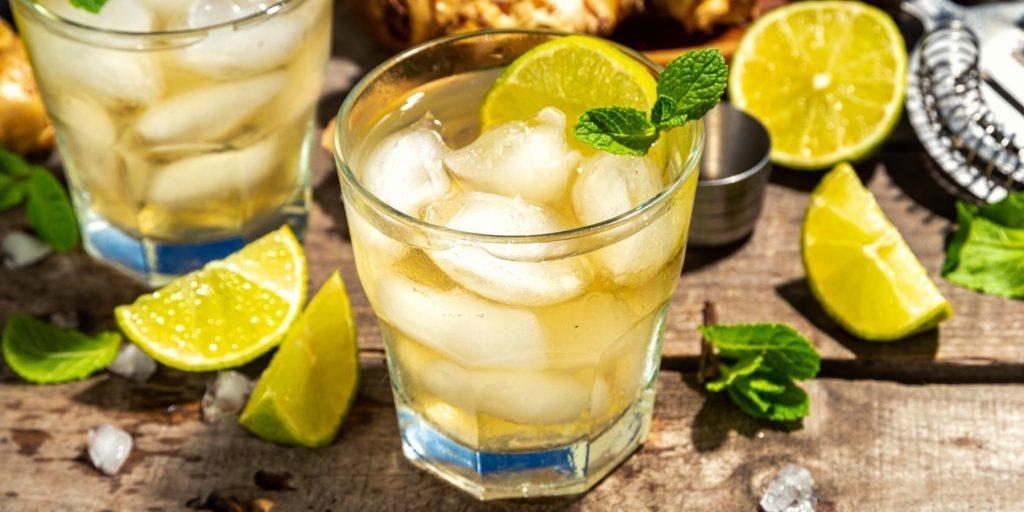 If you're looking for a trendy cocktail to impress your friends, the Minted Mule might just be your answer. Made with mezcal, silver tequila, ginger beer, fresh lime and mint, this is a great alternative to the usual Margarita business if spicy food is on your dinner menu. The use of mezcal gives this Mexican mule cocktail its unique and smoky twist. Combine that with fresh citrus and ginger and you've got one of the best drinks you'll ever try. And trust us, you want to try it!
You might also like: What's the Difference Between Mezcal and Tequila?
5. Apple Cider Mule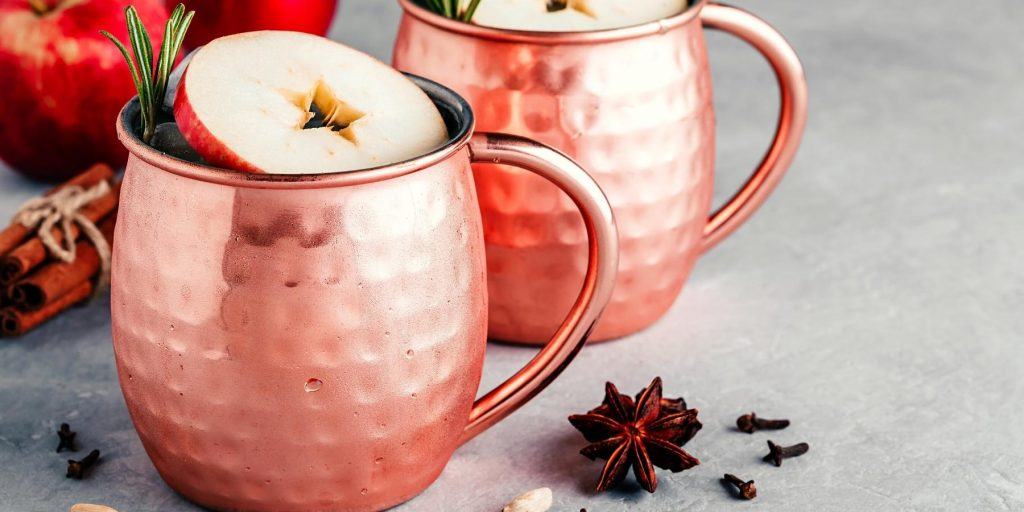 If fall flavors are more your vibe, then this Apple Cider Mule will not disappoint! Make this holiday mule cocktail your signature welcome drink if you're hosting Thanksgiving or Christmas. The best part? It's super simple to make, leaving you with more time to worry about getting the Turkey just right. To make one combine equal parts vodka and apple cider with fresh lime juice and ice in a copper mug. Top with ginger beer and garnish with apple slices and mint.
You might also like: Get Cozy with these 10 Irresistible Fall Cocktails
6. Mistletoe Mule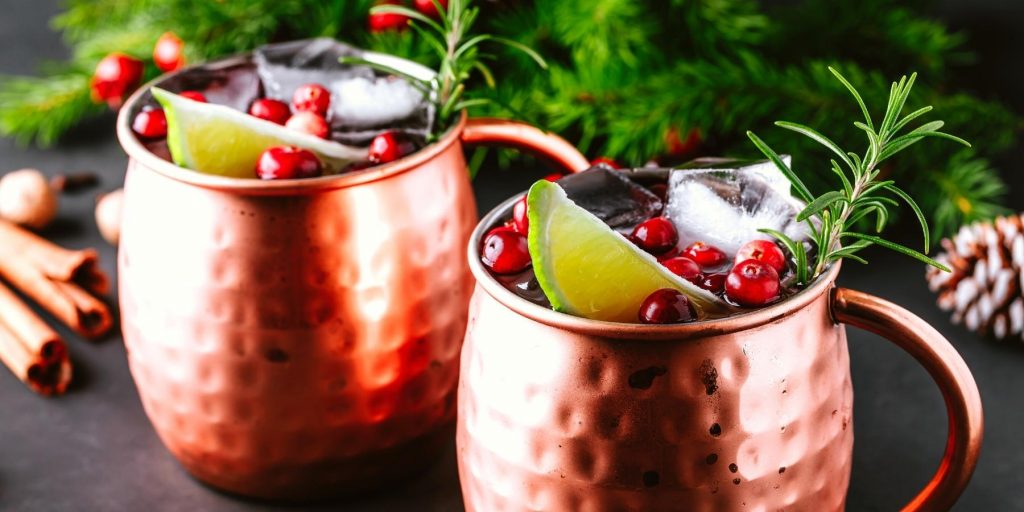 Speaking of Christmas mule cocktails, here's another showstopper that will no doubt be love at first taste. This is a fuss-free recipe and is basically a Moscow Mule dressed up in a Christmas suit. The bright Christmas colors of Pomegranate seeds, cranberries, and mint steal the show and exude that ultimate festive feeling.
You might also like: 9 Best Christmas Cocktails You Can Make This December
7. Gin Buck (Gin Gin Mule)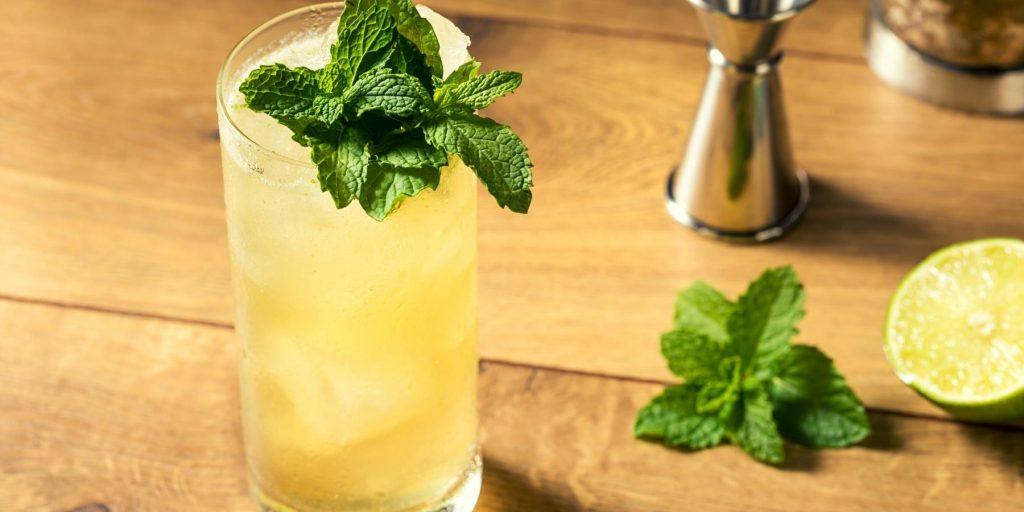 No. We're not stuttering. It's actually called a Gin Gin Mule and it's one of our favorite mule cocktail variations. Made with gin and ginger beer (hence the name) the recipe was created to tempt vodka drinkers to switch to craft gin cocktails. And boy, did it work! For this version, you'll be muddling your mint straight in the glass for extra freshness. Experts claim that homemade ginger beer is crucial to a good Gin Buck, but we say throw caution to the wind and use store-bought if you can't be bothered. It'll be as refreshing as the real McCoy.
You might also like: What is Gin Made from: The Ori(gin) Story and More
8. Morning Mule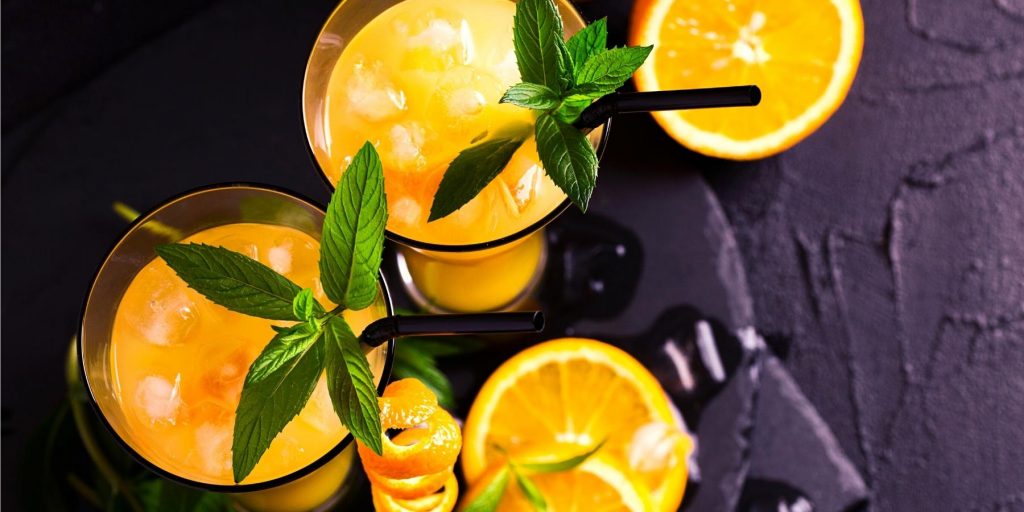 Give your brunch time a makeover with a Morning Mule cocktail. Made with vodka, equal parts freshly squeezed orange juice and ginger beer it's the perfect drink to enjoy with a long and lazy brunch. We suggest you create a batch of Morning Mules and serve them in a pitcher on the table so that everyone can top themselves up.
You might also like: The 12 Best Brunch Cocktails for Easy Entertaining
9. Dark 'n Stormy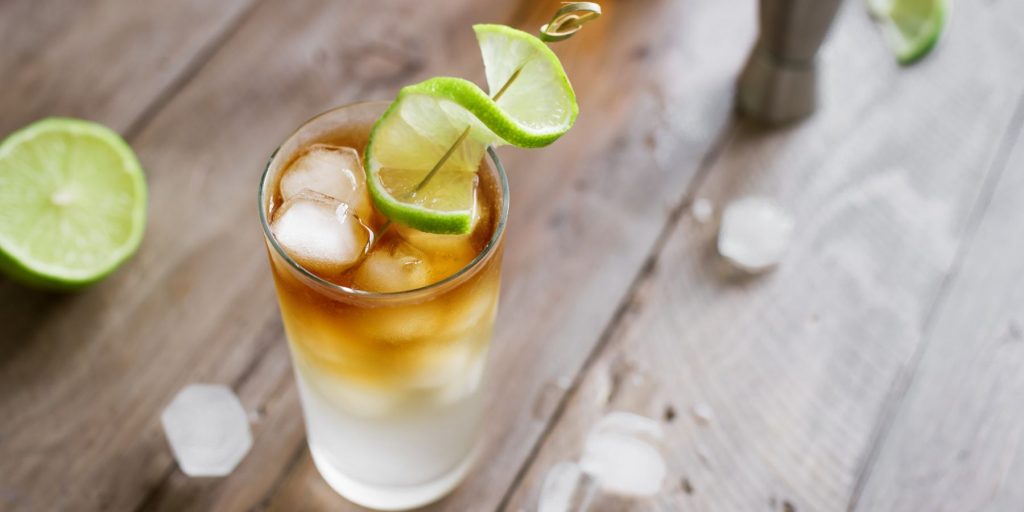 Do you know what happened more than 100 years ago? The Dark 'n Stormy cocktail, that's what! And yes, the recipe might be ancient but don't be too quick to judge. If you're a rum fan, you'll love the refreshing combination of Jamaican rum, ginger beer, bitters, and fresh lime. This classic thirst quencher is the perfect summer holiday mule cocktail, best enjoyed with good friends.
10. Irish Mule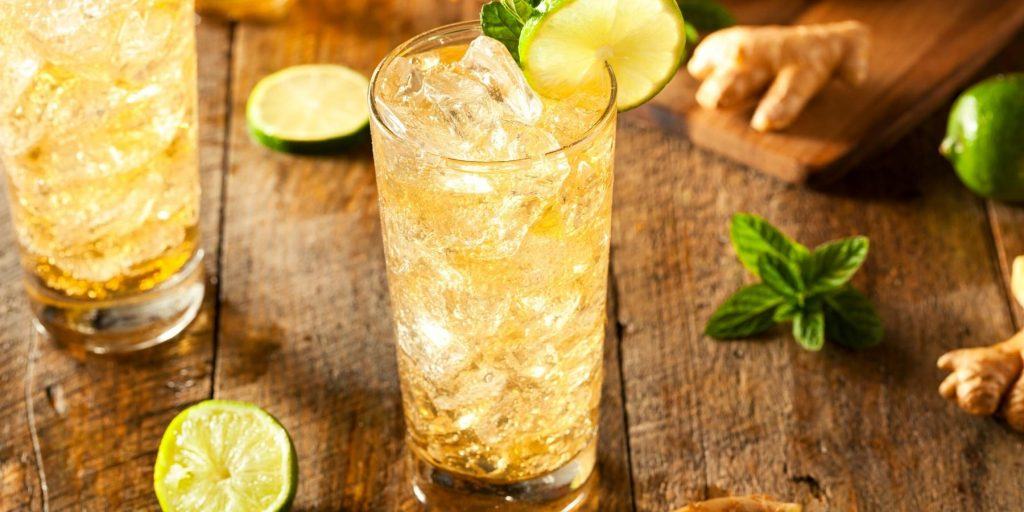 You don't need the luck of the Irish to pull this one off. What you do need, however, is a decent bottle of whiskey and a steady hand. The rest of the ingredients are the same as before, with ginger beer and fresh lime making another appearance. This is a great cocktail for St. Patrick's Day celebrations if you're looking for something a little different.
11. Glasgow Mule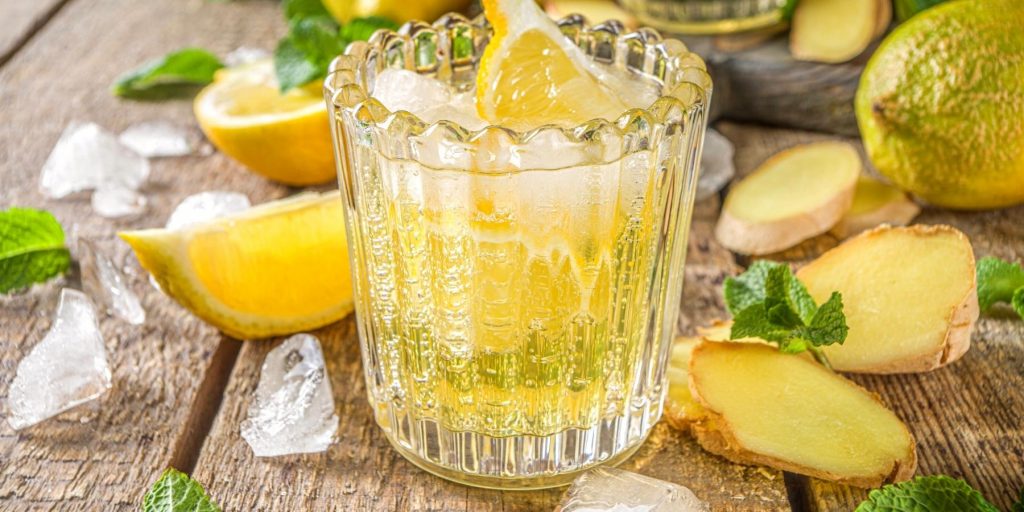 Scotch whisky and elderflower liqueur are the base spirits in this delicious twist on the Moscow Mule. Taste-wise, the Glasgow Mule is an interesting one, with the smoky malt flavor of the Scotch balanced out by the spicy ginger beer sweet elderflower liqueur.
12. Bohemian Mule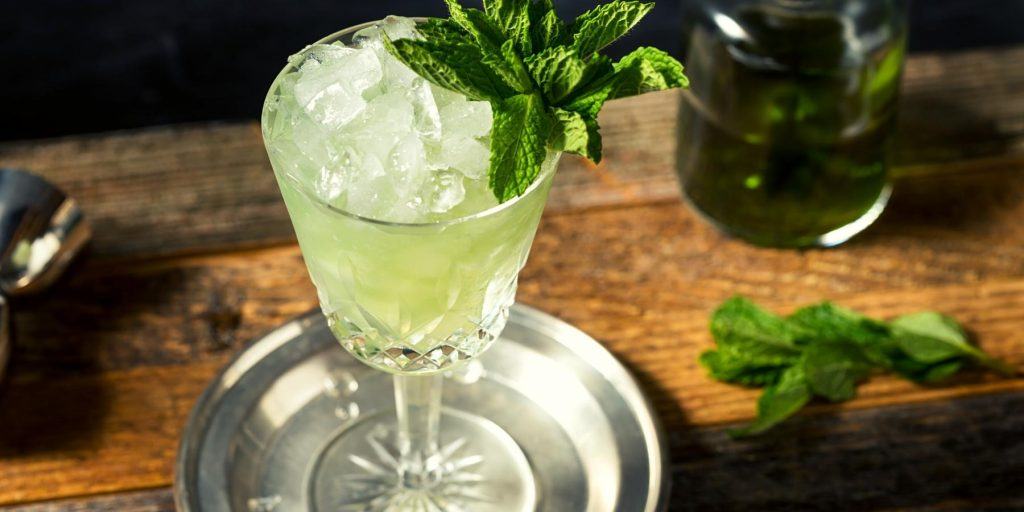 Like all mule cocktail variations, this one is tall and refreshing but should come with a word of warning. The hero ingredient is absinthe, so proceed with caution! To make a Bohemian Mule you'll shake absinthe, lime juice, and simple syrup with ice in a cocktail shaker until chilled. Then you'll strain it into an ice-filled Collins glass and top it with ginger beer.
13. Watermelon Mule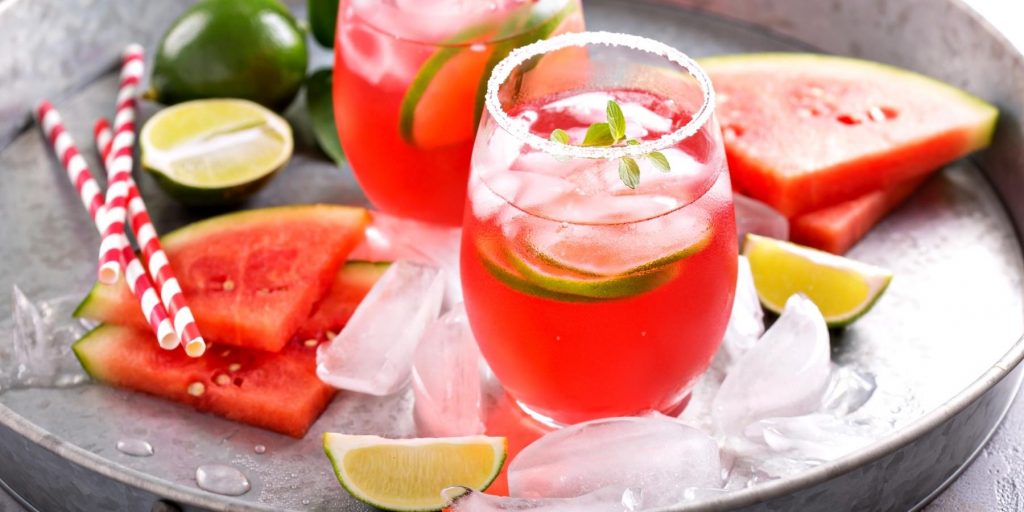 This mule cocktail has got to be the epitome of Summer. It's a thirst-quenching drink made with a combination of fresh sweet watermelon juice, lime juice, and vodka. Serve these in pitchers during poolside parties or as summer sunset drinks with your best friends. Refreshing, light, and totally moreish, these pink drinks will steal the show.
You might also like: 11 Watermelon Cocktail Recipes to Impress a Crowd
14. Pineapple Moscow Mule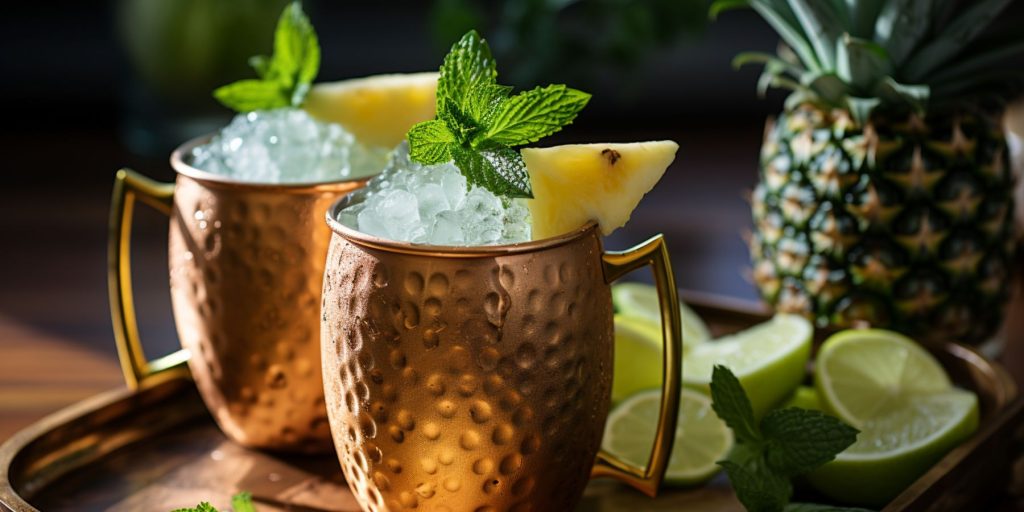 A Mule with a bit of tropical flair? Yes, please! Add 2 oz SKYY vodka, 1 oz fresh lime juice, and 2 oz pineapple juice to a classic mug and stir to combine. Add 4 oz ginger beer and fill the cup with ice. Garnish with a slice of fresh pineapple, a slice of lime, and a sprig of fresh mint, if using. Serve immediately.
More pineapple magic: 15 Totally Tropical Pineapple Juice Cocktails
15. Strawberry Moscow Mule
This pretty spin on the classic makes for a gorgeous strawberry-laced summertime sipper. To create a delicious Strawberry Moscow Mule, muddle 4-5 fresh strawberries in a cocktail shaker until they become crushed and juicy. Next, add 2 oz SKYY Vodka, 0.5 oz of freshly squeezed lime juice, and 0.5 oz of simple syrup to the shaker. Fill the shaker with ice cubes and shake vigorously for about 15 seconds. Fill a copper mug or glass with ice cubes, then strain the strawberry vodka mixture into it. Top it off with 4-6 oz of ginger beer, leaving some room for garnishes.
16. Cranberry Moscow Mule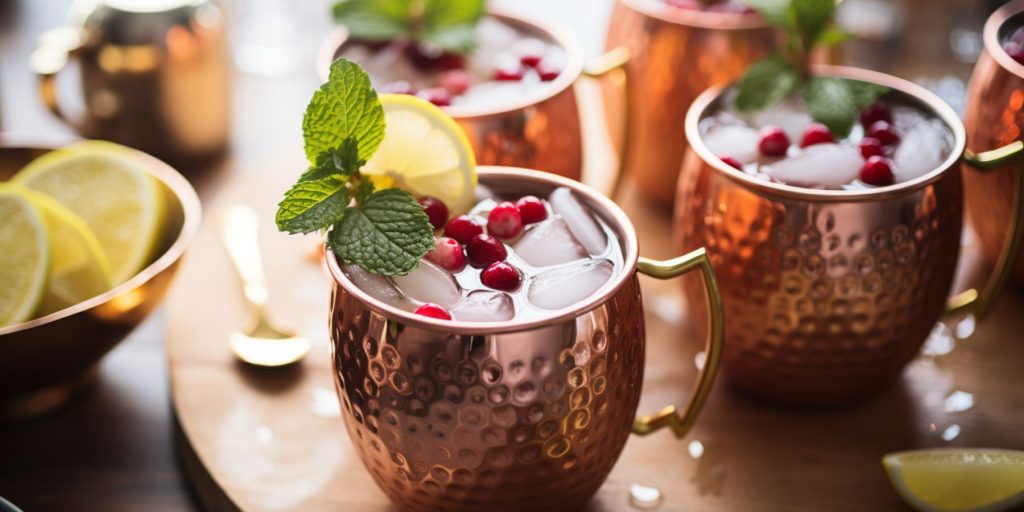 Cranberry cocktails are a big favorite around the holidays. To whip up a tart and sparkly Cranberry Moscow Mule, fill a copper mug with crushed ice. Now add 4 oz ginger beer, 4 oz cranberry juice, 2 oz Appleton Estate Rum, and the juice of half lime in a cocktail shaker filled with ice. Stir or very gently shake, then strain into the copper mug. Top with cranberries, garnish with a lime wheel, and serve.
Go sparkly! How to Make Sugared Cranberries for Cocktails the Quick & Easy Way
17. Mexican Mule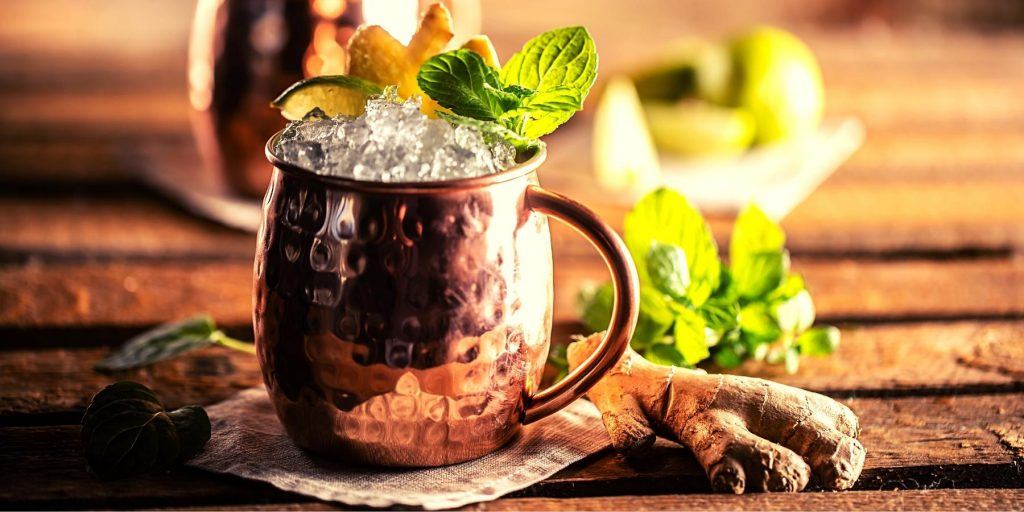 If you love summertime tequila cocktails as much as we do, the Mexican Mule cocktail has your name written all over it. Made with Espolòn Tequila Blanco, zesty lime juice, and bubbly ginger beer, there's a lot to love about this epic drink.
Are you excited to venture into the wonderful world of the Mule cocktails yet? If you loved this article and would like to learn more about making tasty drinks at home, sign up for our newsletter! We'd love to deliver all the tasty news straight to your awesome inbox.
FREQUENTLY ASKED QUESTIONS
Two reasons! One, the copper mugs used for mule cocktails keep your drinks super cold. Two, they look awesome! But if you don't have copper mugs, don't sweat it. Highball or Collins glasses will get the job done.
A mule is a drink made with a base spirit and ginger beer. Rumor also has it that the word 'mule' was used to describe the Moscow Mule, because of the ginger beer's fiery kick.
While the classic Moscow Mule typically retains its name, some variations might be referred to by different monikers. Variations that use different base spirits might be known as 'Kentucky Mule' (with bourbon), 'Mexican Mule' (with tequila), etc. Additionally, some bars and home mixologists may get creative with names based on specific ingredients or themes, but the iconic and beloved combination of ginger beer, vodka, and lime is universally recognized as the Moscow Mule.