11 Perfectly Frosty Frozen Cocktails for Any Season
November 10, 2022 by Anna-Bet Stemmet
Get your chill on with the best frozen cocktails ever invented. The Mixer team is quite partial to a grown-up slushie situation, and we've rounded up 11 of the most fantastic frosties around.
FYI, if you're wondering about the best type of blender for making frozen cocktails, we always recommend the sturdiest one you can lay your hands on. You want a full-size blender that is exceptionally well-built – super important if you're planning on blending tough ingredients like ice cubes regularly.
In short, our advice is to choose one with a powerful, efficient motor that will be able to handle the (literal) grind.
1. Miami Vice
Sometimes you just got to have the best of both worlds – that's where the Miami Vice cocktail comes in. Combining a Strawberry Daiquiri and a Piña Colada in one captivating drink, it's smooth, cold, and deliciously over the top – everything you want on a summer vacation.
2. Frozen Piña Colada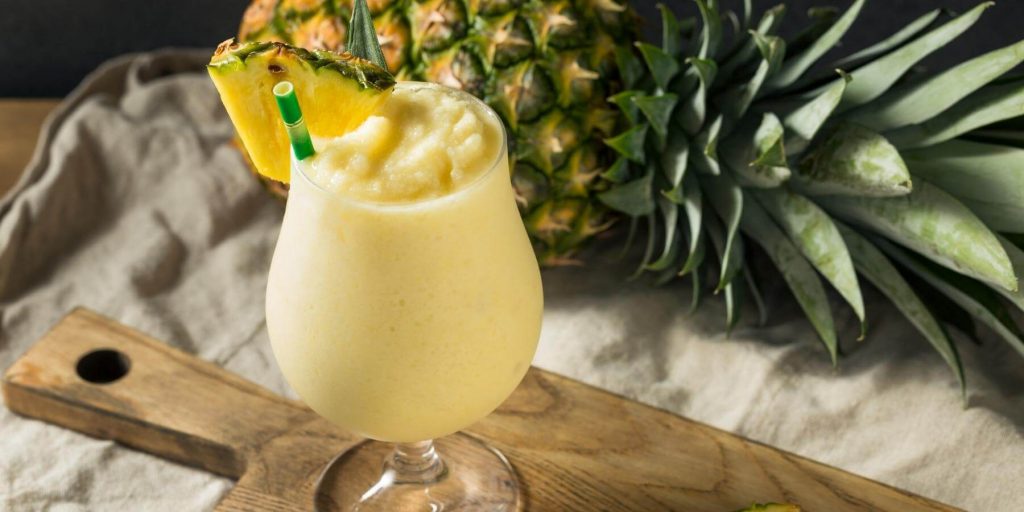 Arguably one of the best frozen cocktail recipes ever, the Frozen Piña Colada is like a creamy reminder of your very best days at the beach. Originally invented in Puerto Rico back in 1954 by a bartender who wanted to create a glorious summertime drink with rum in the starring role, this adult slushie is perfect for pool parties and lazy summer days.
3. Frohito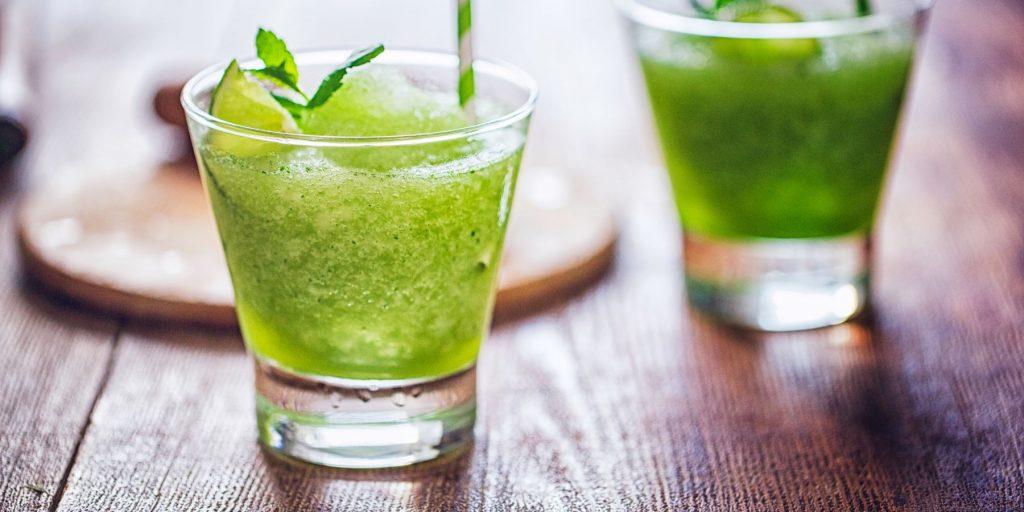 The classic Mojito is like a sip of summer in a glass, and the Frohito takes it one step further to come to a minty-cool conclusion. Essentially, you combine the classic Mojito ingredients of muddled mint, simple syrup and Trois Rivières White Rum, leaving out the club soda. All of this then goes into the blender with plenty of ice. Just gorgeous!
4. Frozen Grasshopper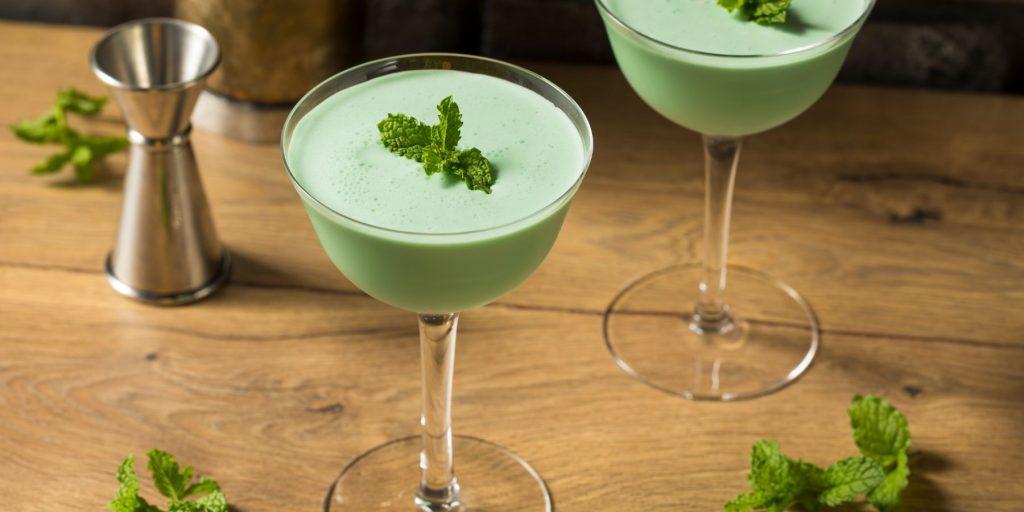 The conventional Grasshopper cocktail combines crème de cacao, crème de menthe, and heavy cream. You make a Frozen Grasshopper by adding ice cream instead of cream and blending it all together. It's basically a boozy choc-mint milkshake, and it is 100% luscious.
5. Frozen Strawberry Margarita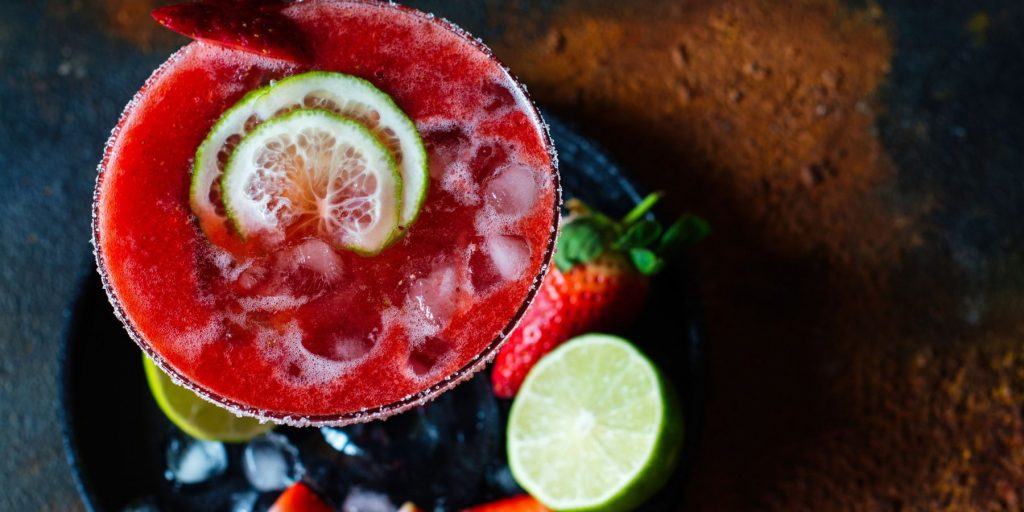 The Margarita numbers among the top drinks to enjoy at home, and with good reason – it's very easy to make and completely delicious. Our shaken Strawbery Margarita recipe combines Espolòn Tequila Blanco, lime juice, agave nectar syrup, and fresh strawberries. The only thing you need to change it to a frozen drink is some extra ice and a powerful blender.
6. Frozen Margarita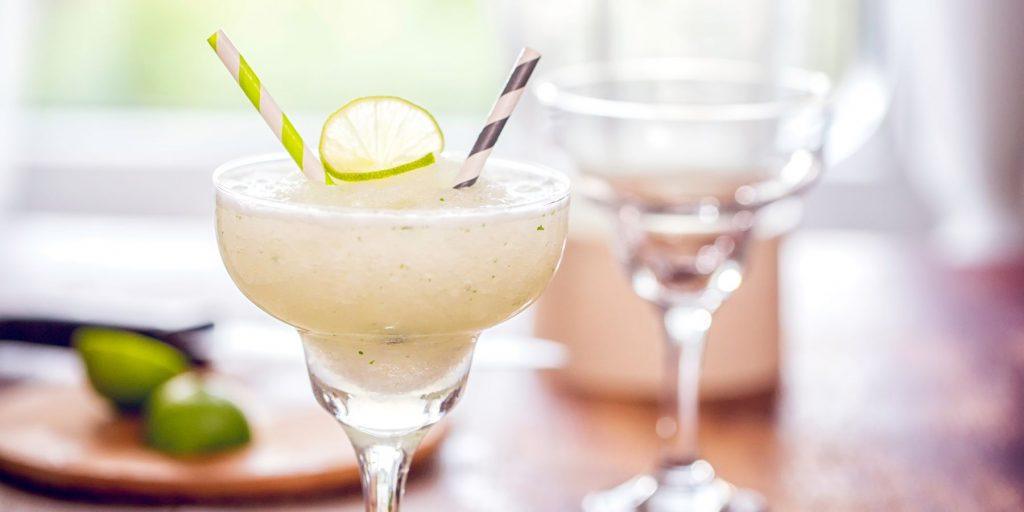 Keen on the classic? Then you should definitely follow your nose and enjoy a Frozen Lime Margarita. It's the original, after all! It makes a great batch drink that can be prepped ahead of time by combining tequila, Grand Marnier liqueur, lime juice, agave syrup, and ice in a blender. Just remember to time it well so the frosty mixture does not melt before your guests arrive. Ideally, you should have it ready about 15 minutes before arrival.
7. Frozen Mango Margarita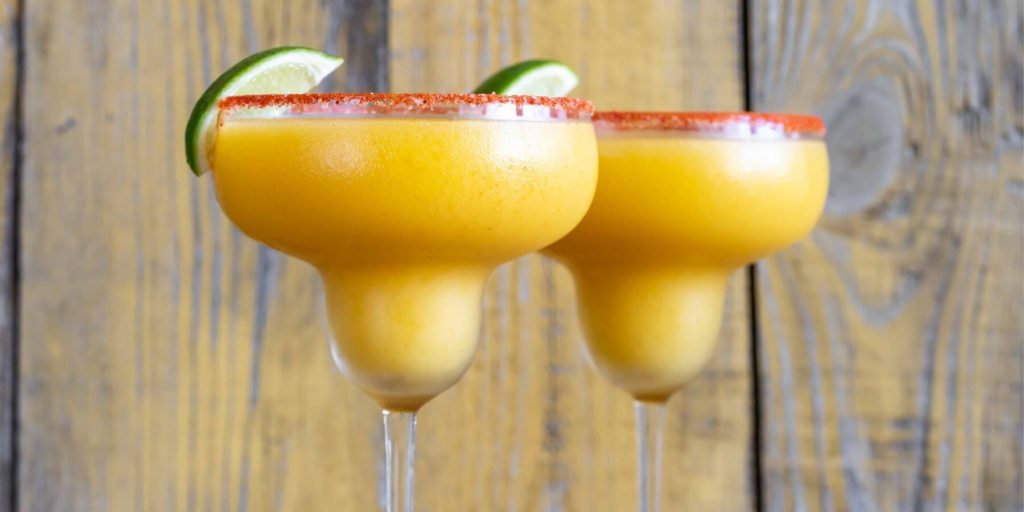 Made with a winning combination of mango, lime, and tequila, a Frozen Mango Margarita will have your guests coming back for refills. A delicious alternative to the much-loved classic recipe, this fruity spin on the original is ideal for days when you want to sip on a juicy drink that's got a little tropical flavor.
8. Frozen Strawberry Daiquiri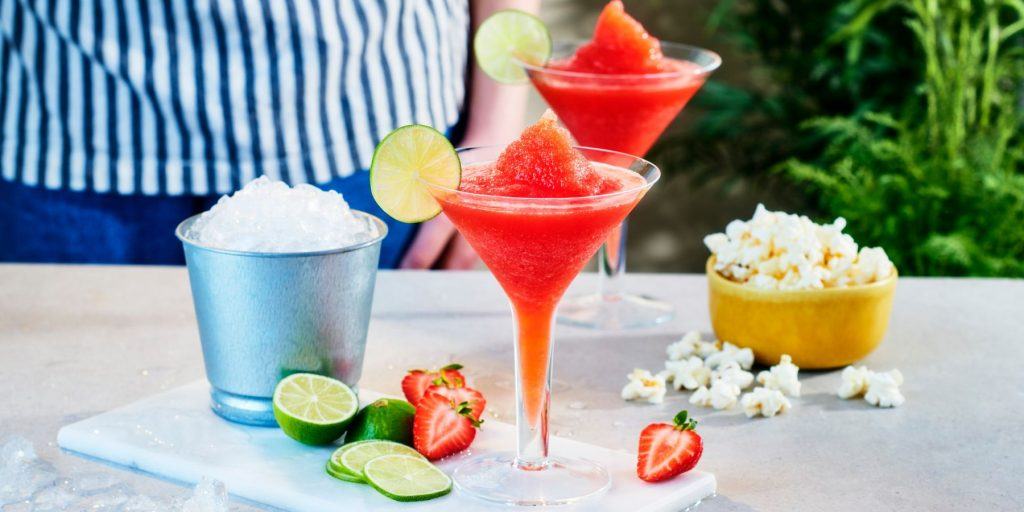 Why yes, strawberries again! We can't seem to get enough of this sun-kissed fruit in its frozen form. Frozen daiquiris are renowned as holiday staples around the globe, and a Frozen Strawberry Daiquiri is perhaps one of the most universally-beloved drinks around. Our top tip? Use a combination of fresh and frozen strawberries for a fantastically fluffy texture.
9. Frozen Lime Daiquiri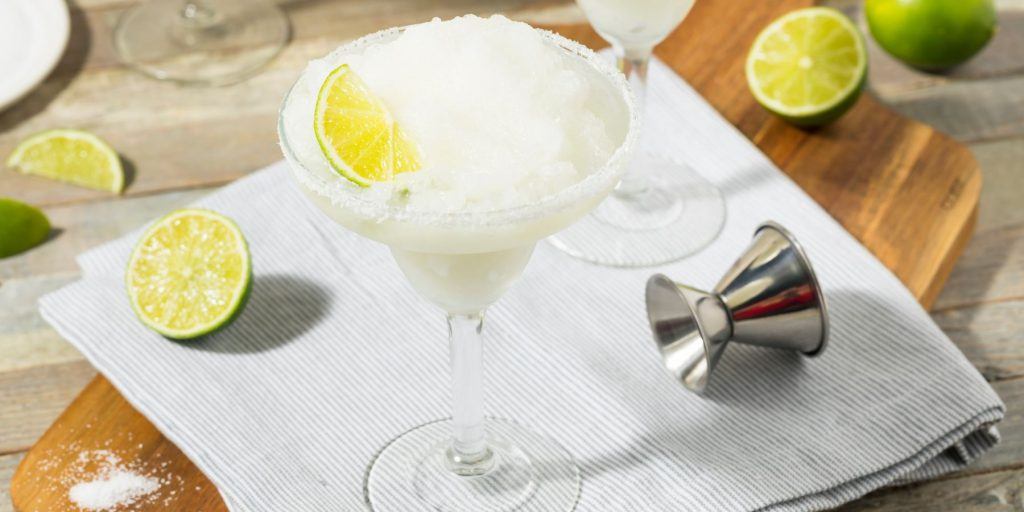 Speaking of daiquiris, the Frozen Lime Daiquiri is the taste of Cuba in one stunning sip. It is made with three simple ingredients: Wray and Nephew White Overproof Rum, simple syrup, and fresh lime juice. Blended with ice and served with a twist of lemon, it will become your go-to rum cocktail once you've served it up for family and friends.
10. Frozen Aperol Spritz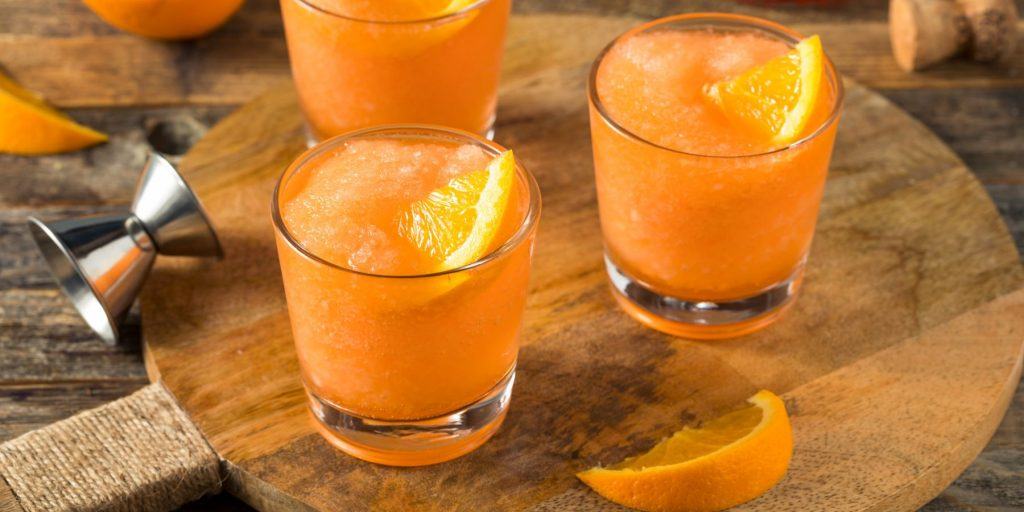 Have you tried a Fraperol Spritz yet? We highly recommend that you do – even if only to give yourself the opportunity to say that fun word a few times in conversation! The frozen version of the iconic Aperol Spritz also happens to be a full-on delightful. To make a batch, you freeze 12 oz Aperol mixed with 12 oz orange juice in ice cube trays. You then combine this with 1 cup of frozen strawberries (optional), 1 bottle of Prosecco, and 2 handfuls of ice in a blender, for 30 seconds, and slow speed. Garnish with orange slices, and serve!
11. Frozen Mango Daiquiri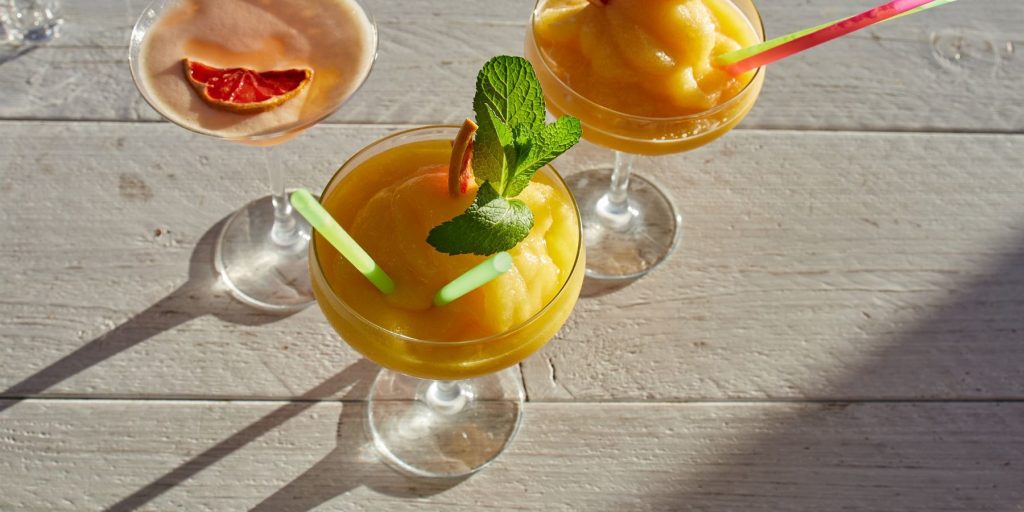 More Mango morish-ness! Like its Margarita cousin, the Frozen Mango Daiquiri is amazingly tropical and an all-around easy-going drink that everyone seems to love. The recipe calls for white rum, fresh mango, simple syrup, fresh lime juice, and ice cubes., Making a Mango Daiquiri is as easy as popping the ingredients in a blender, giving it a good blitz, and scooping it into a pretty glass.
Ready to try the best frozen cocktail recipes around? Go forth and blitz – these 11 recipes are completely fool-proof. You've got this! *insert fist pump*
FREQUENTLY ASKED QUESTIONS
The Frozen Lime Margarita and Frozen Strawberry Daiquiri number among the most popular frozen cocktails.
Cocktails that are delicious in their frozen as well as shaken form include daiquiris, margaritas, and mojitos.