The Best Gin Cocktails Ever Invented
May 03, 2022 by Anna-Bet Stemmet
The best gin cocktails don't shy away from the limelight. These are timeless showstoppers that always make a splash. Take a look at our handy list of 17 of the most amazing gin-based cocktails below to find your favorite.
1. Gin Martini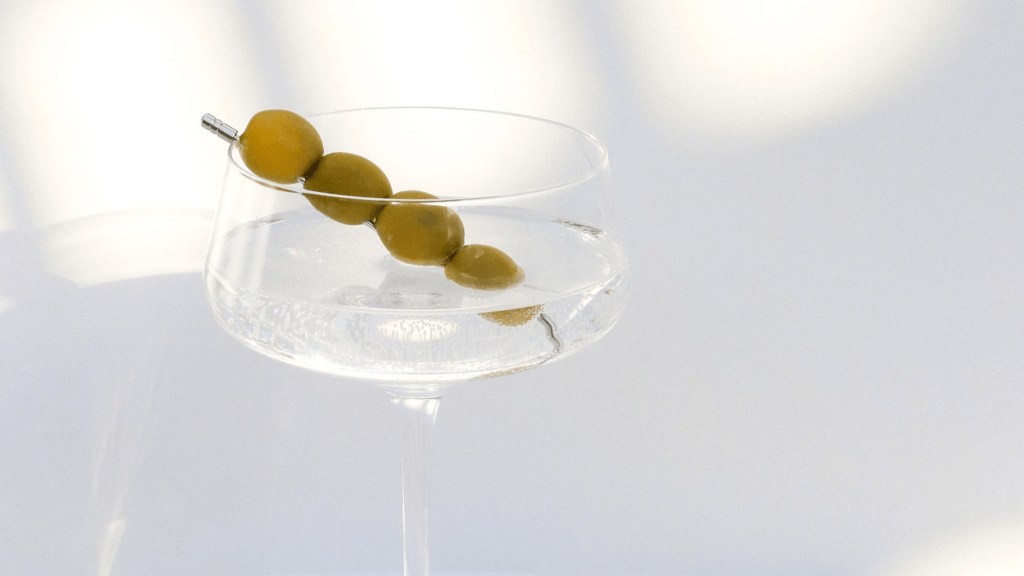 The Gin Martini is arguably one of the best drinks with gin ever invented, simply because this particular cocktail really allows the spirit to shine. It only has three ingredients—gin, vermouth and bitters, the last of which is actually optional. It calls for top-shelf gin and is served in ice-cold glasses.
Learn more: 22 Types of Martinis You Should Know
2. Apple Dream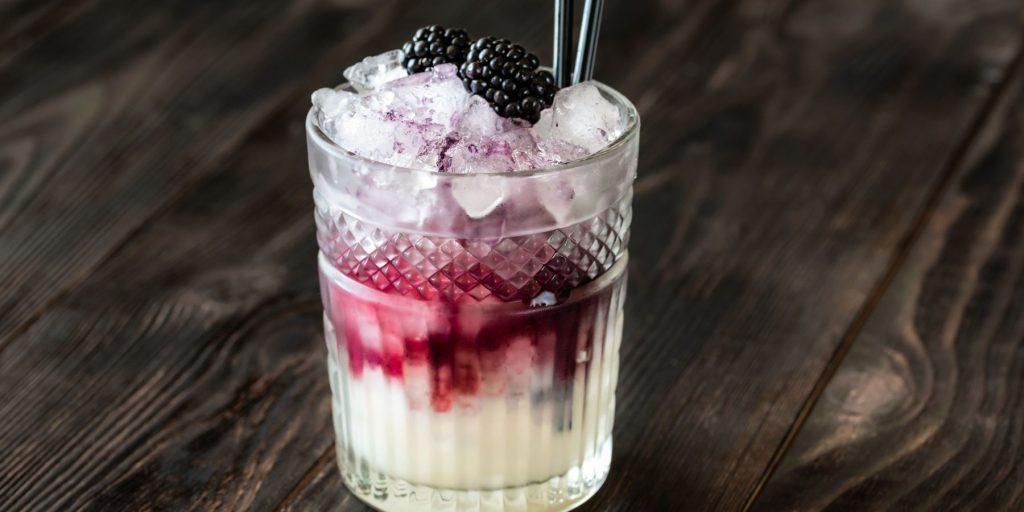 The Apple Dream cocktail is a refreshing Celtic-inspired drink that combines gin, elderflower liqueur, blackberry liqueur, lemon juice, and club soda. Garnished with an orange twist and an apple slice or two, it definitely ranks among our list of best fruity cocktails as well.
3. Last Word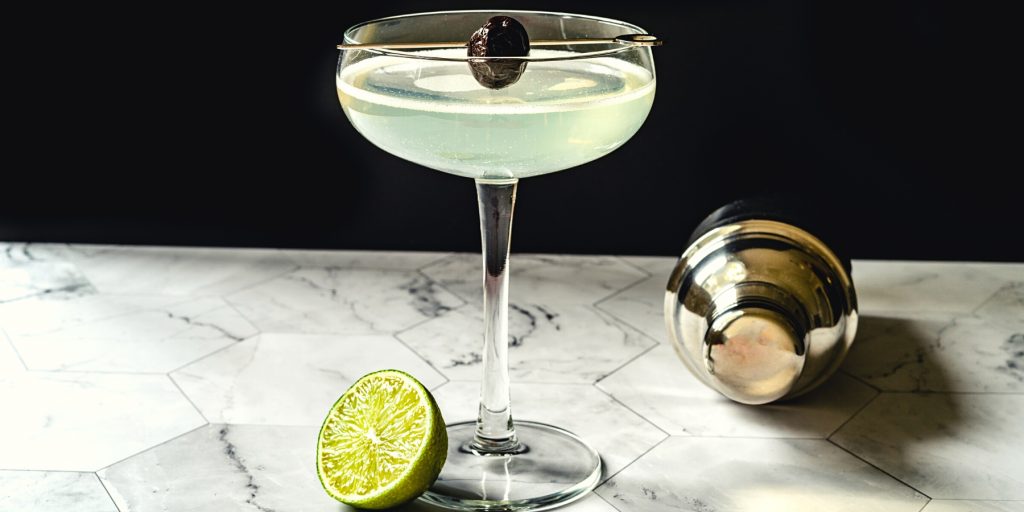 This beautifully tangy Last Word cocktail combines a French herbal liqueur, maraschino liqueur, freshly squeezed lime juice, and a brandied cherry as a garnish. One of the Prohibition era's most popular drinks, it is known for its rich undercurrent of complex, herbal bitterness that balances perfectly with its sweeter components.
4. Clover Club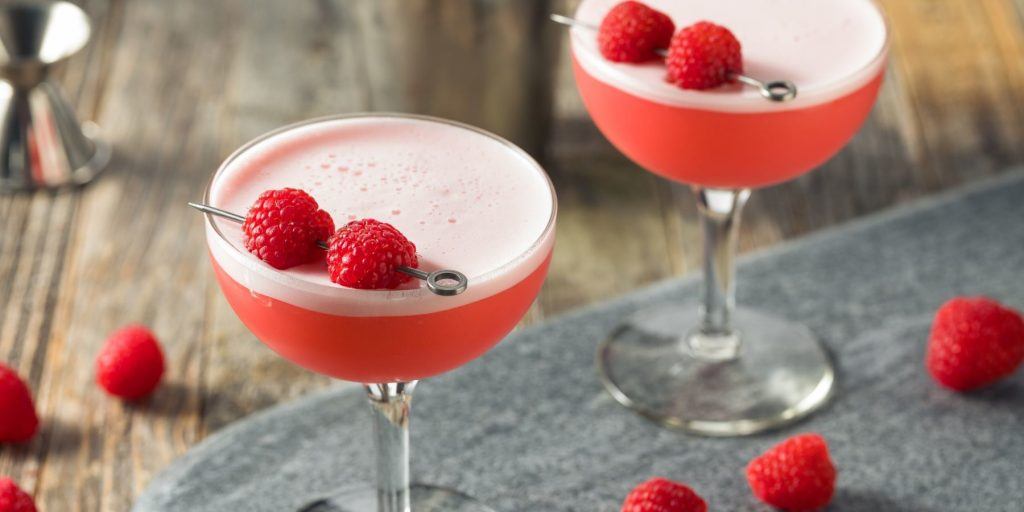 The Clover Club cocktail has a surprising ingredient—it contains gin, raspberry syrup, lemon juice, and an egg white! It's this last ingredient that makes it extra special, since it emulsifies the liquid, turning it into something that looks just like cotton candy and tastes like raspberry ice cream without being too sweet.
5. Strawberry Basil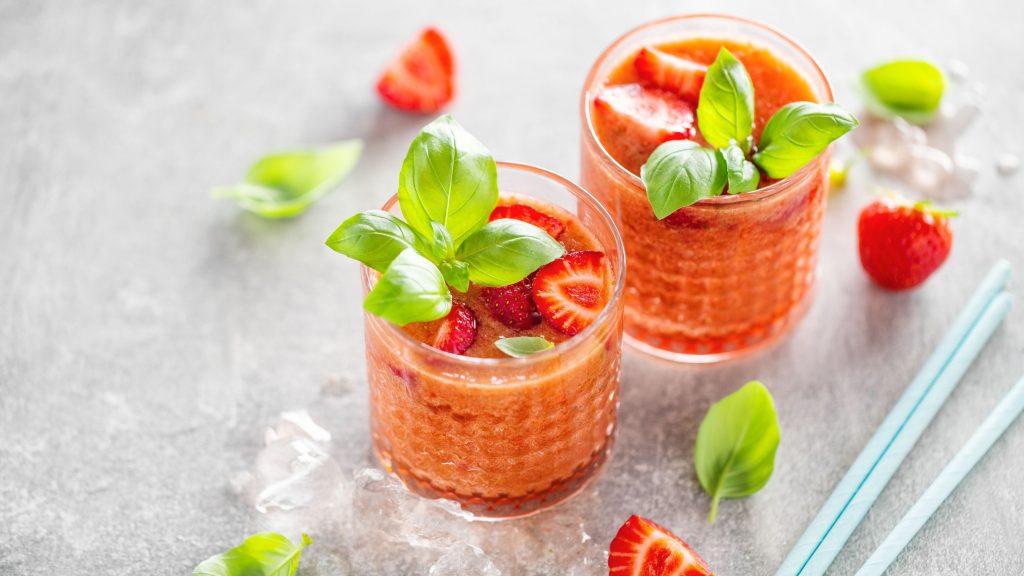 A Strawberry Basil gin cocktail is summery refreshment at its best—subtly sweet, delicious tart, and a little earthy thanks to the addition of early basil. The remaining ingredients include fresh strawberries, lime juice, and a London Dry gin. Simple, delicious, and easy to achieve, even for beginners.
6. Gin Bramble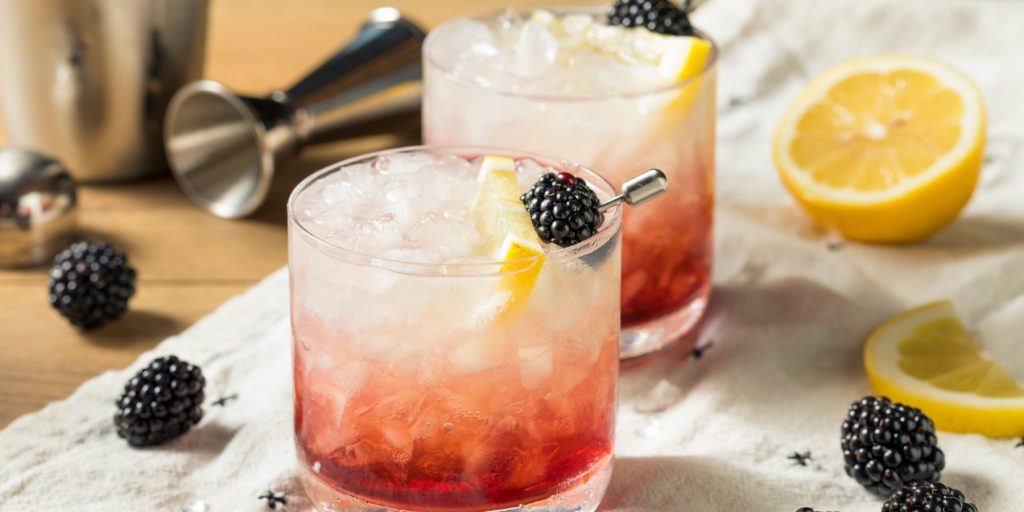 The Gin Bramble is a crowd-pleaser cocktail that appeals to seasoned cocktail fans and novices alike. It contains gin, freshly squeezed lime juice, simple syrup, and a sweet blackberry liqueur. Garnished with fresh lime and blackberries, it's deliciously fresh and a beautiful serve.
7. Orange Blossom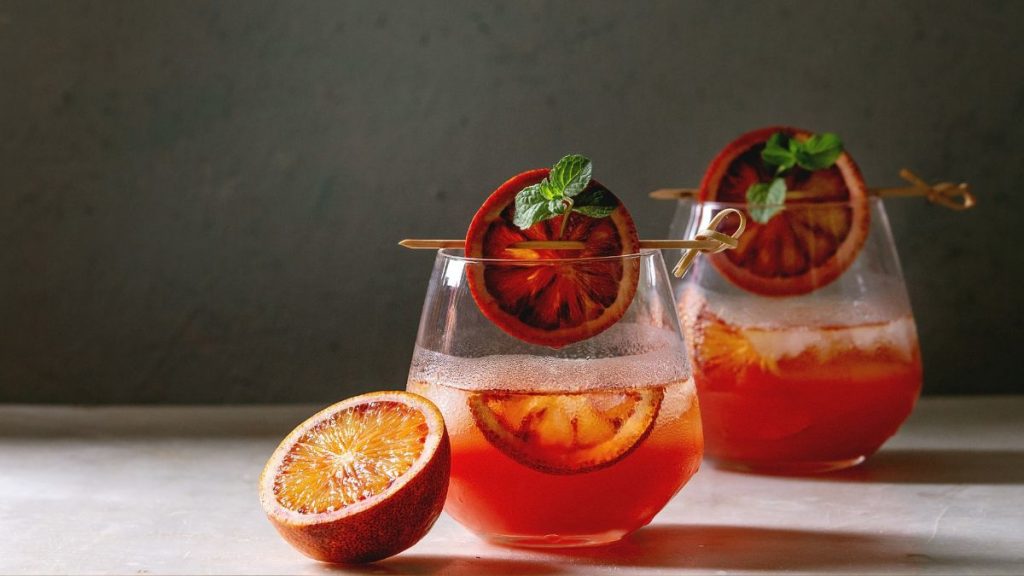 As far as gin cocktail recipes go, the Orange Blossom is one of those evergreen staples that deserves a spot on your social line-up for sure. A step up from the classic Screwdriver, this delightful drink contains gin, orange juice, and sweet vermouth. These ingredients come together in a drink that is as fresh and citrusy as a walk through a dew-dappled orange grove.
8. John Collins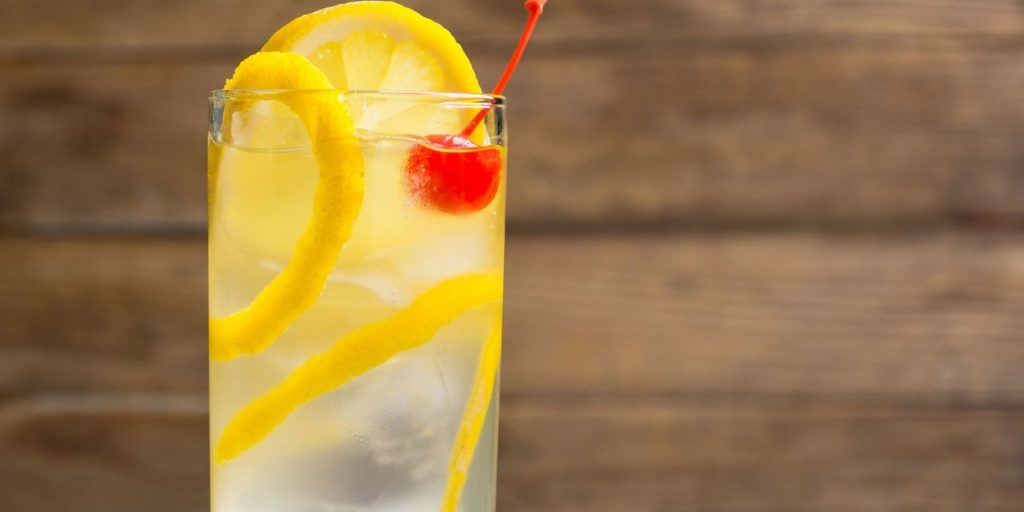 A John Collins is made with Genever, a malty, subtly sweet gin that is light on juniper. There is also another variation, the Tom Collins, which is made with Old Tom gin or London Dry gin. The remaining ingredients include lemon juice and simple syrup, which are shaken up with the gin and some ice, strained, and then topped up with club soda.
9. Aviation

The Aviation cocktail is a fun alternative to the well-known gin sour for occasions when you want to serve something extra special. This classic gin-based cocktail combines gin, lemon juice, maraschino liqueur and violet liqueur that adds a dash of showmanship and some fragrant floral notes. It is shaken and served straight up.
10. Gin Rickey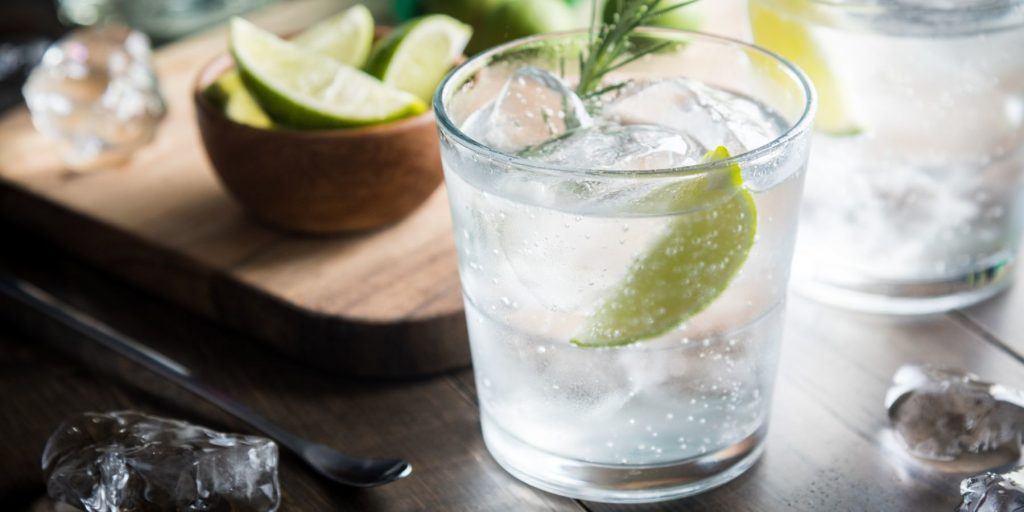 The Gin Rickey is as fresh as fresh can be. Capturing some of the same notes as a gin and tonic, it features gin, club soda, and a squeeze of fresh lemon juice. It's the ideal gin cocktail recipe to have up your sleeve if you have guests who prefer to keep their sugar intake to a minimum, but still want to enjoy a delightful cocktail.
11. Hugo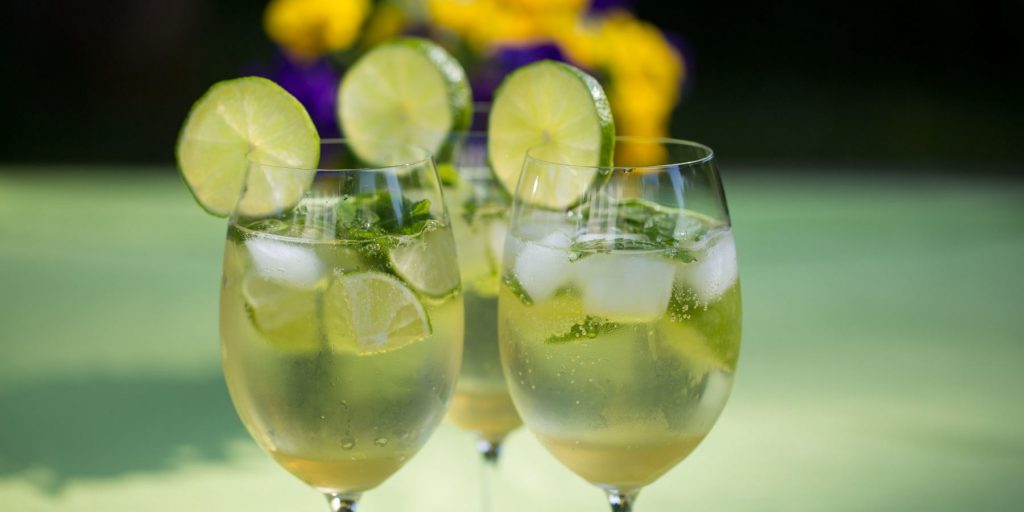 The Hugo gin cocktail is summer in a glass. It combines gin, elderflower cordial, Prosecco, club soda, and fresh mint into an undeniably fresh drink that is tailor-made for garden parties or summery afternoons overlooking the ocean. Simply add a fancy hat and a fresh breeze, and you're ready to live the good life.
The unexpected summer trend: Low ABV Cocktails
12. Bronx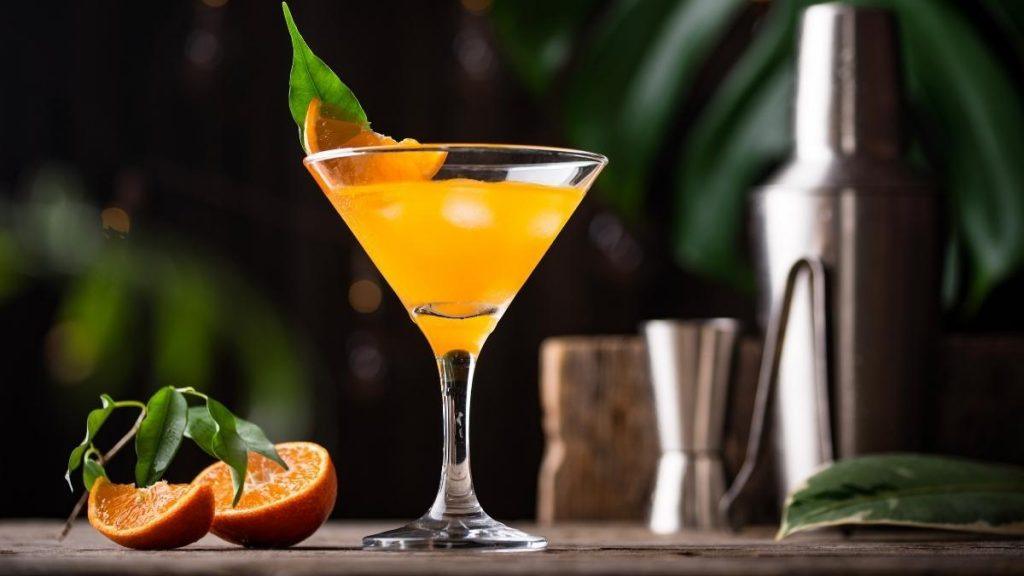 The Bronx cocktail combines gin, sweet red vermouth, dry vermouth, and orange juice. It's essentially a sweet twist on the classic martini and looks pretty as a picture garnished with a fresh twist of orange peel. This is a great drink to serve if your guests are new to the cocktail scene and haven't been inducted into the very dry spectrum yet.
13. French Rose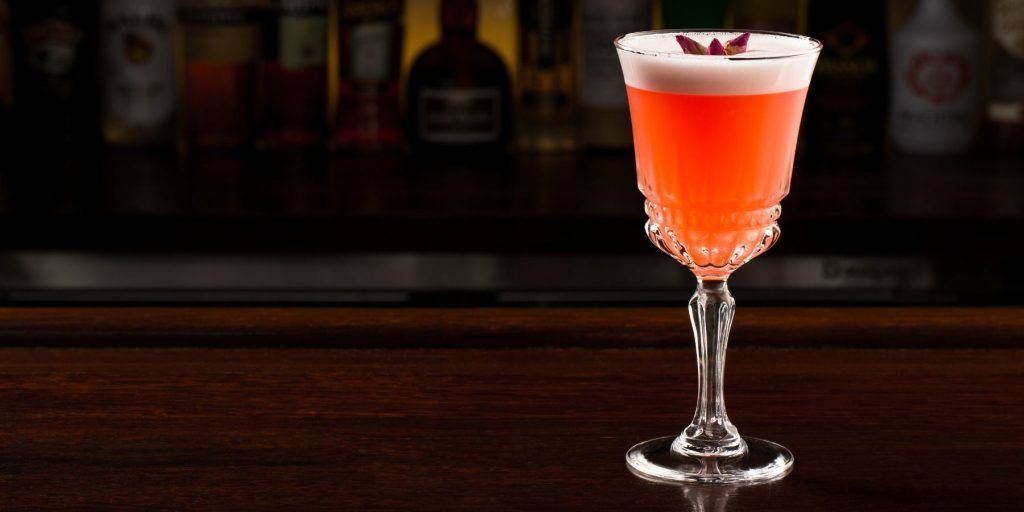 The easy-to-make, three-ingredient French Rose cocktail contains gin, cherry brandy, and dry vermouth. This makes for a pretty cocktail with a foamy head that comes to the party with a light, floral flavor and a touch of sweetness imparted by the brandy.
You might also like: 9 French Cocktails to Delight
14. Watermelon Gin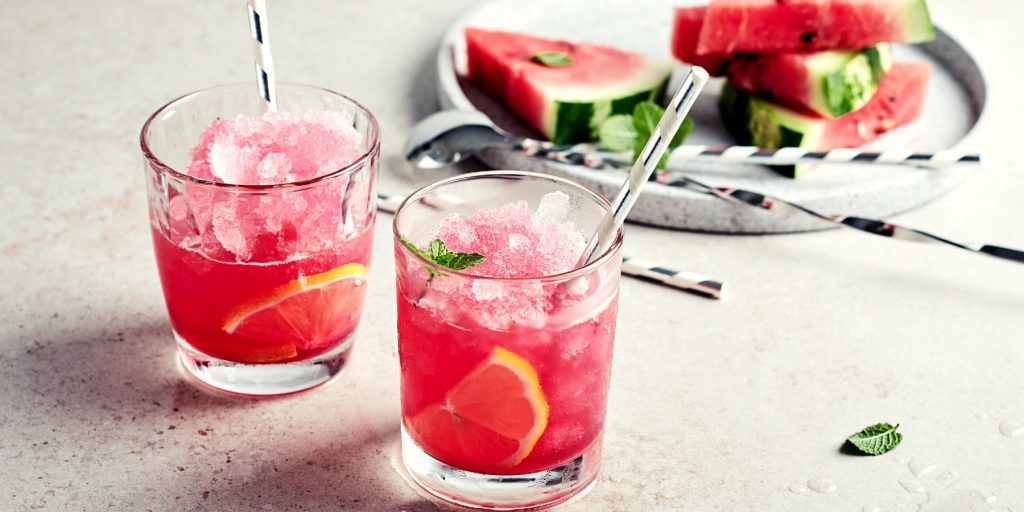 When watermelon season rolls around, make a point of whipping up this amazing Watermelon Gin cocktail recipe at least once. It combines cubed seedless watermelon, gin, lime juice, and simple syrup for a drink that is as vibrant as it is refreshing. Sweet and zingy in the best way!
Feel inspired: 11 Watermelon Cocktail Recipes for a Crowd
15. French Pearl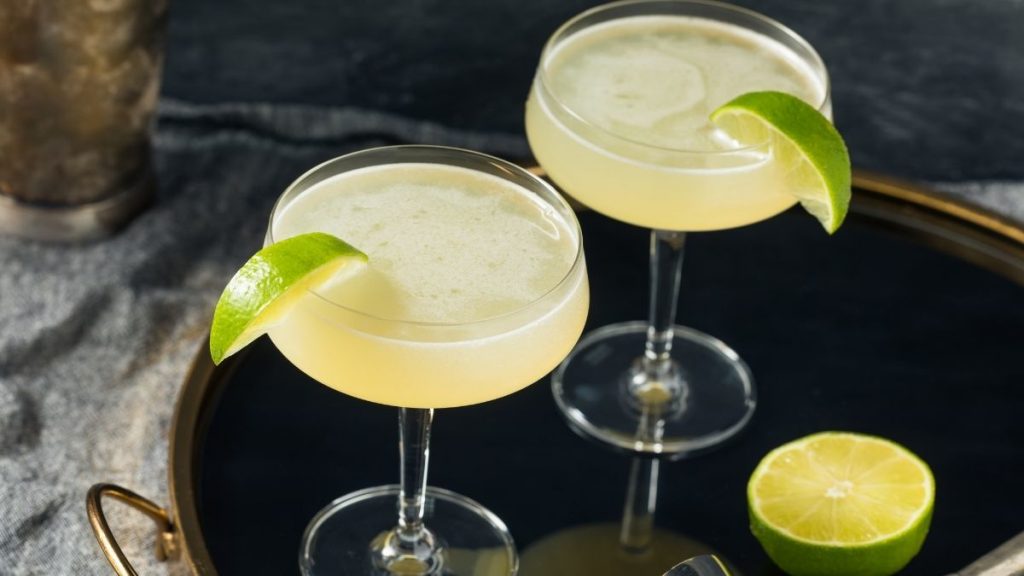 The French Pearl is one of those gin-based cocktails that never fails to impress, partly because its pearlescent appearance is so pretty. It combines gin, lime juice, rock candy syrup, and anise liqueur or absinthe, along with some fresh mint as garnish. Definitely not for the faint of heart, but an invigorating cocktail experience for sure.
16. French 75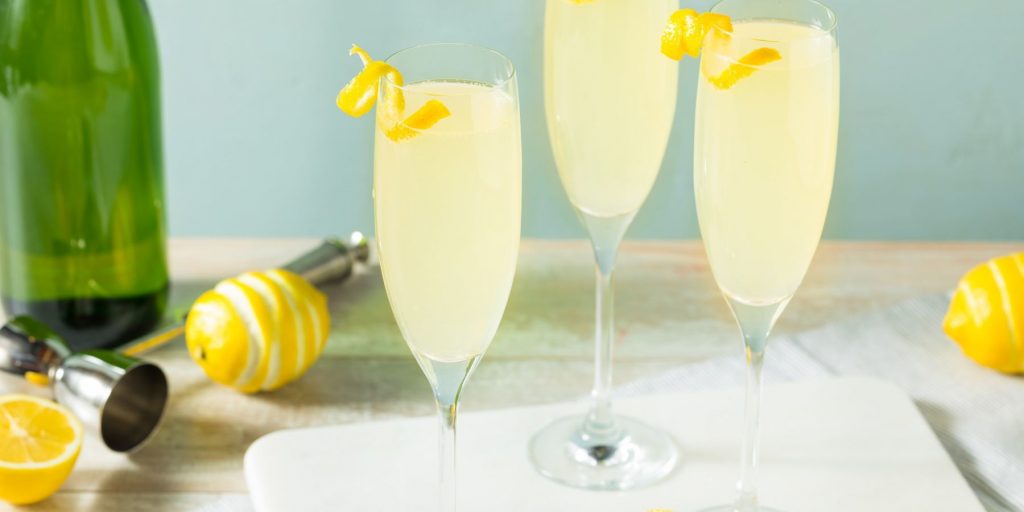 The gin-based French 75 is a brunch-time favorite that plays in the same sandbox as the mimosa but offers a slightly more interesting flavor profile. It combines gin, fresh lemon juice, simple syrup, and sparkling wine, garnished with a sugar rim and an optional maraschino cherry.
Pop the cork: Our Best Cocktails with Champagne
17. Hanky Panky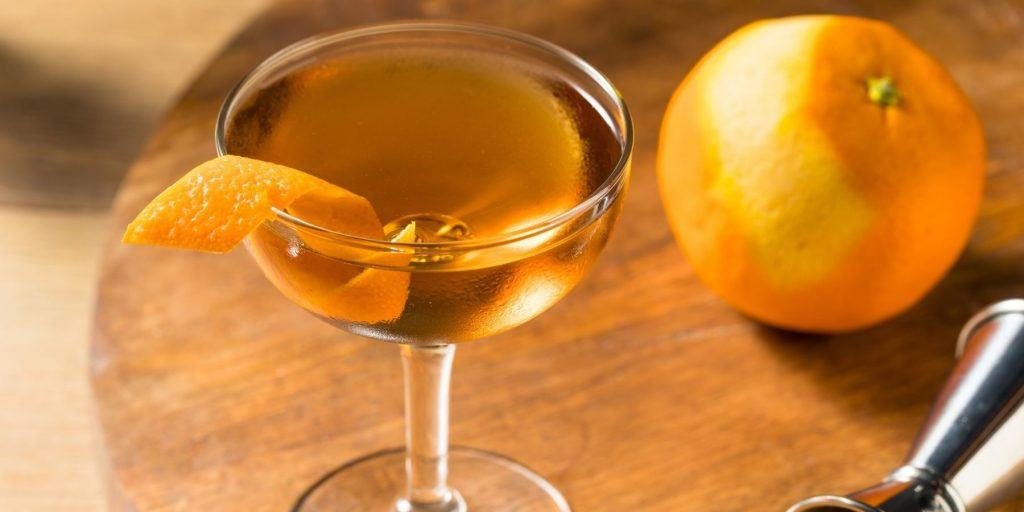 The Hanky Panky gin cocktail is a deceptively nuanced cocktail that combines gin, sweet vermouth, and a fernet—a famous Italian digestif that adds a beautiful layer of well-integrated bitterness to this drink.
Learn more: Everything You Need to Know About Vermouth
FREQUENTLY ASKED QUESTIONS
It all depends on the one you try. There are amazingly simple gin drinks that even a newbie can pull off with ease. On the other hand, there are seriously good gin cocktails that require a bit more finesse. Our recommendation is to take a look at the list of drinks on this page and start with something that seems suited to your skill level. 
Gin, as a spirit, makes an excellent base for a cocktail. It is extremely versatile, and there are also many different types of gin to choose from. Plus, the juniper that underpins the flavor is a lot more complex than other white spirits. It's dry, herby, and delicately fresh, imparting a beautiful taste to everything from easy summer cocktails to bone-dry martinis.