18 Best Summer Cocktails with Vodka
June 06, 2023 by Anna-Bet Stemmet
The sunny season is in full swing, and what better way to beat the heat than with an inspired lineup of summer vodka cocktails? Whether you're lounging by the pool, hosting a backyard barbecue, or simply seeking a refreshing sipper, The Mixer's got you covered. Embark on a flavor-filled journey with us as we unveil 18 sensational vodka cocktails that are tailor-made for summer. From zesty fruit infusions to tropical libations to transport you to paradise, these drinks are the perfect companions for those lazy, hazy days with friends.
1. Vodka Tonic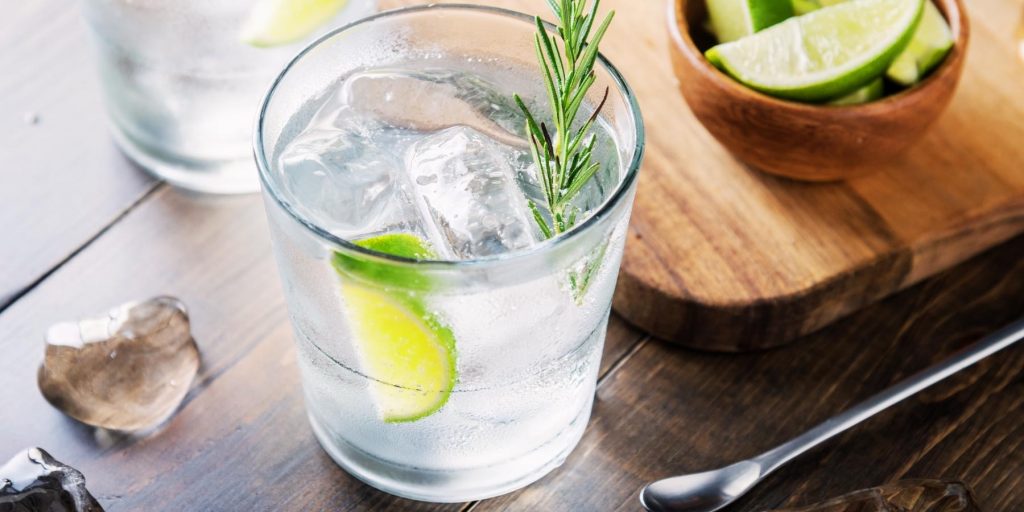 One of the best summer vodka cocktails for folks who like to keep things super easy, the Vodka Tonic is a simple, sophisticated drink that can be kept low-key for casual get-togethers or dressed up with a variety of fun garnishes for dinner parties. While gin is the more obvious pairing for tonic water, vodka is excellent for those looking for a crisp and smooth bittersweet drink.
2. Vodka Soda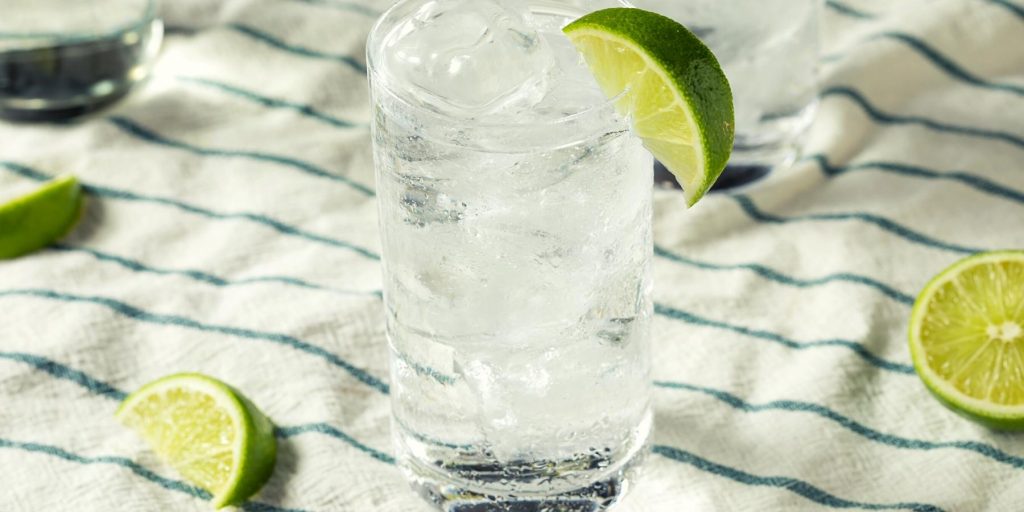 If you love to keep it light, one of the best summer cocktails with vodka is the low-calorie Vodka Soda. With no added sugar, the spirit is given a chance to really shine, so choosing good quality vodka is important. If you want to add a little sweetness, a touch of simple syrup turns this drink into a delightful Tom Collins.
Learn more: Easy Syrup Variations for Cocktail Making
3. Sea Breeze Cocktail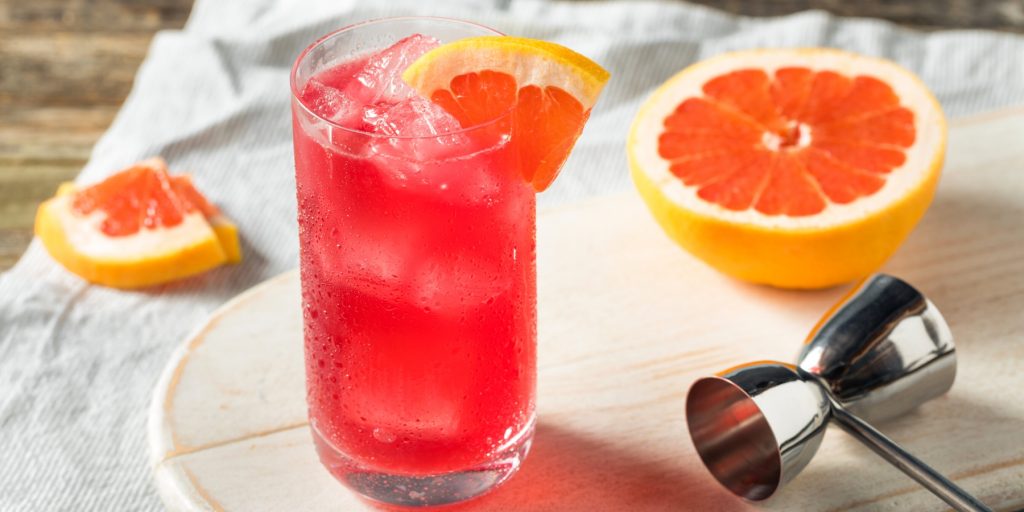 An easy blend of vodka, cranberry, and grapefruit juice, the bright and breezy Sea Breeze is a cocktail for just about everyone. Its bright, refreshing, and bold cranberry color sets it apart and makes it a stand-out vodka-based summer cocktail for get-togethers like color cocktail parties.
4. Pineapple Vodka Cocktail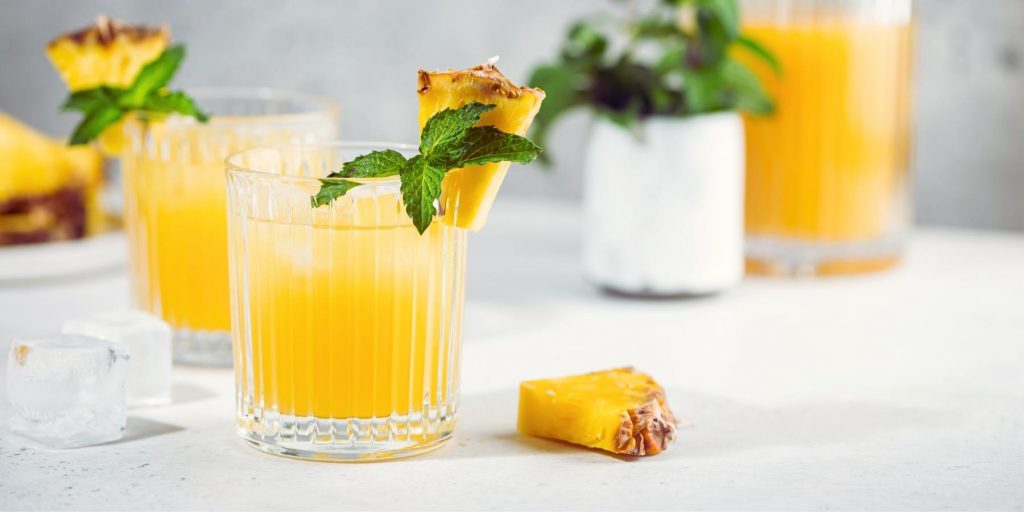 The sweet, tangy taste of fresh pineapple juice and the crisp, clean flavor profile of vodka create a delicious, thirst-quenching drink in the Pineapple Vodka Cocktail. This great summer vodka cocktail can be kept simple or amped up with fresh lime and grenadine. It's a real crowd-pleaser in warmer months and easy to batch for bigger parties.
More pineapple inspo: 15 Totally Tropical Pineapple Juice Cocktails
5. Key Lime Martini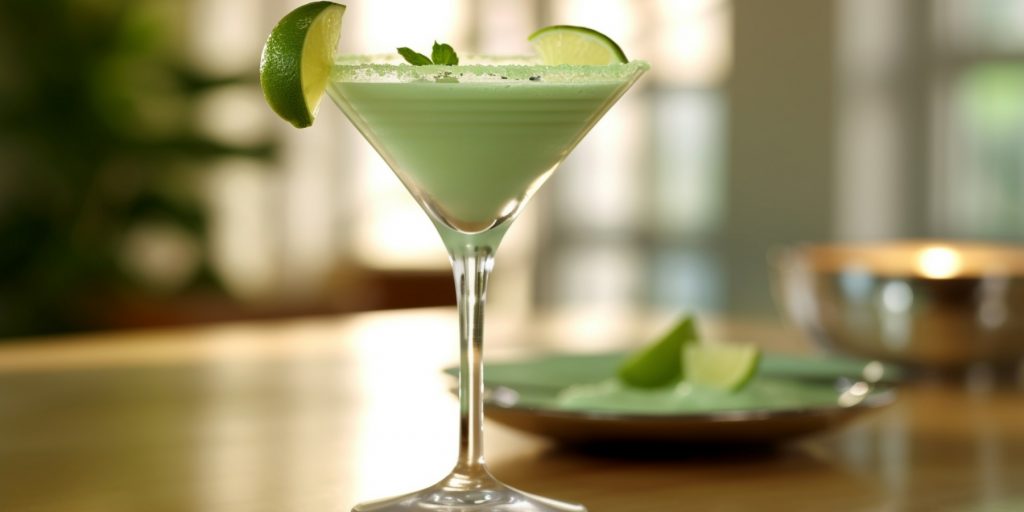 To make the best Key Lime Martini, you will need vanilla vodka, key lime juice, fresh pineapple juice, heavy cream, and cream of coconut. We love serving it with a Graham cracker rim to lean into all the flavors and textures of the iconic pie that inspired it.
Love limes? 15 Sublime Lime Cocktails You Gotta Try
6. Long Island Iced Tea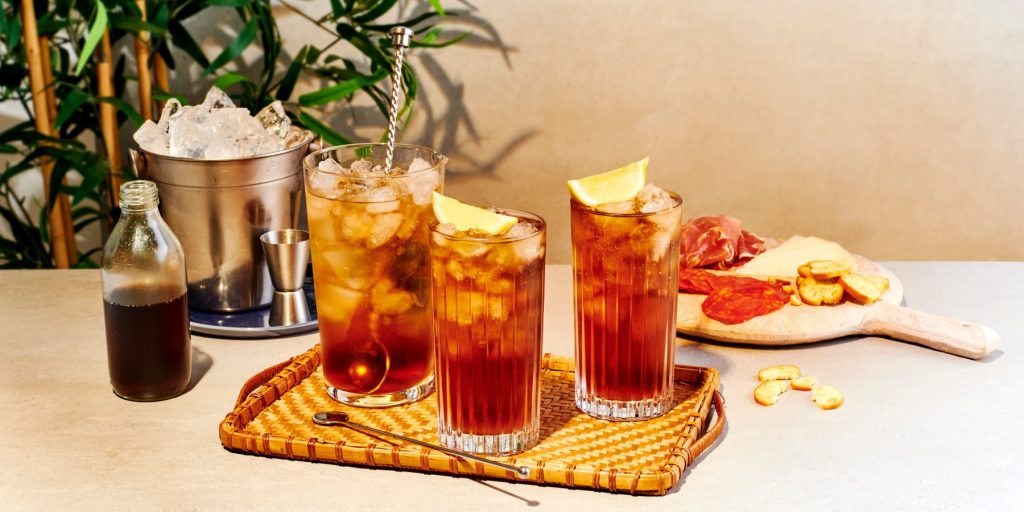 The Long Island Iced Tea is a great choice if you're looking for easy summer vodka cocktail recipes to make for larger groups ahead of time. These multi-spirit drinks can be quite potent, so stick to the measurements and enjoy them slowly. For a lighter version, take the amount of liquor down a notch and add more cola.
7. Watermelon Martini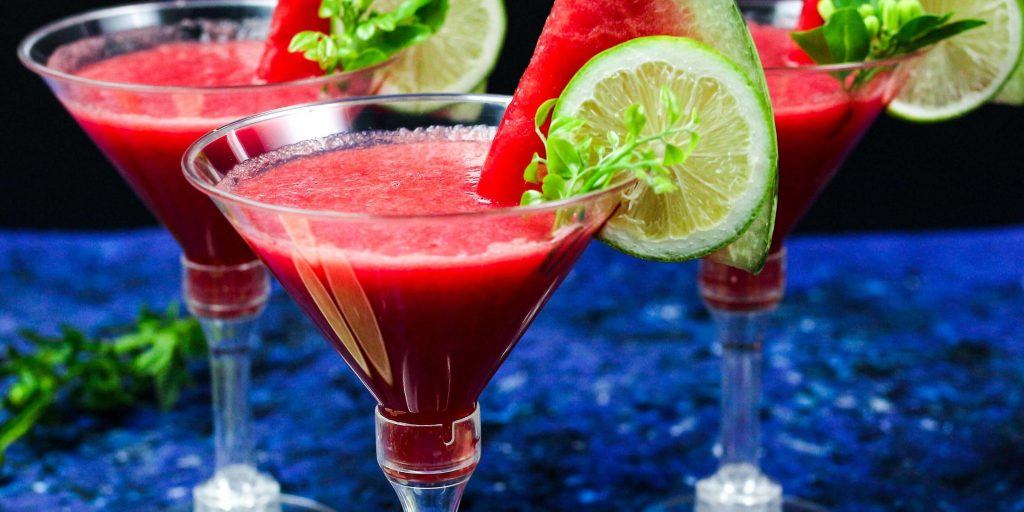 The best vodka summer cocktails for those really hot days should ideally offer some welcome hydration (and a bit of a kick). This is when we turn to watermelon drinks. Full of fruity flavor and deliciously refreshing, the Watermelon Martini is the perfect thirst quencher to savor by the pool while sunbathing or to serve pitcher-style at a garden party.
Read next: 11 Watermelon Cocktail Recipes to Impress a Crowd
8. Vodka Cranberry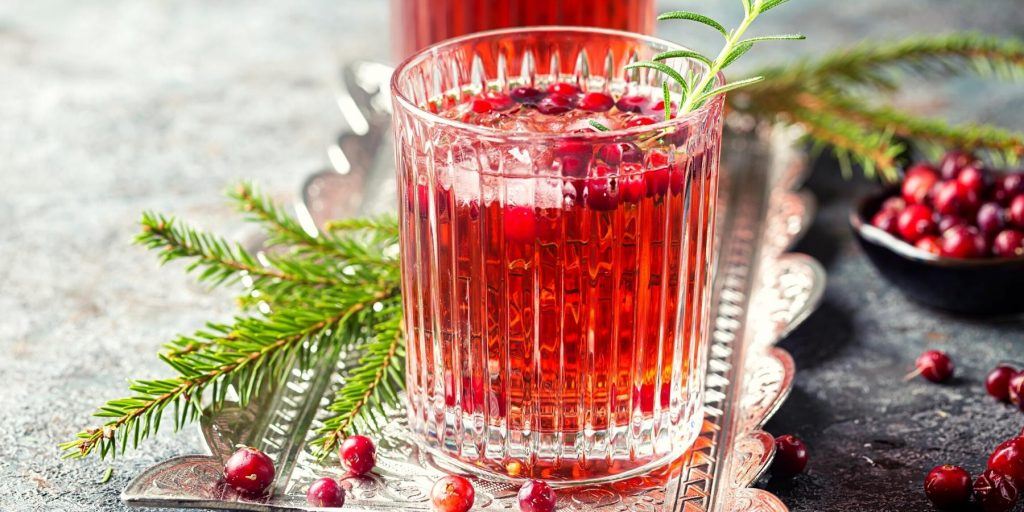 For summer cocktails made with vodka that offer a welcome bit of zing, we like to turn to the time-honored Vodka Cranberry. The taste of the cranberry juice is sweet and tart, and the lime adds a lovely zesty twist, making it very drinkable and the perfect choice for just about any summer gathering.
9. Moscow Mule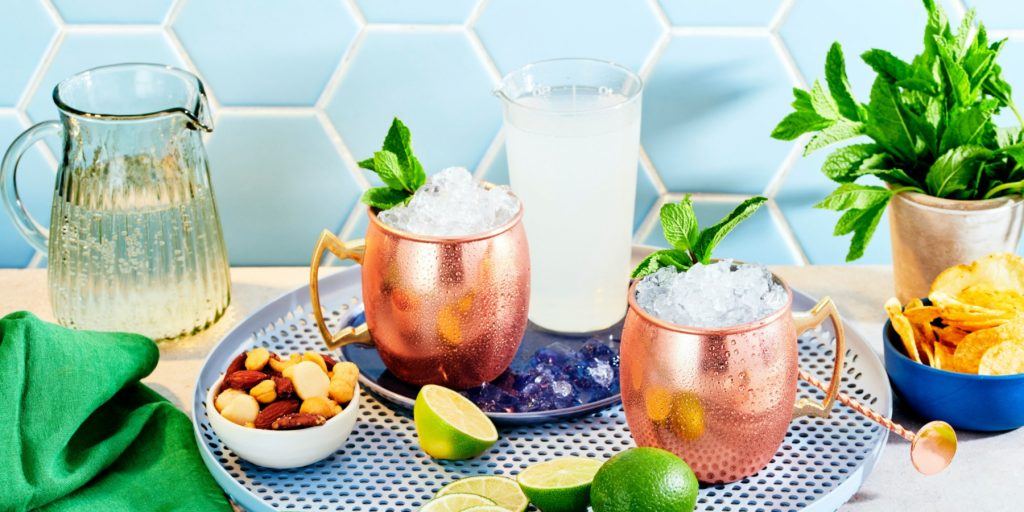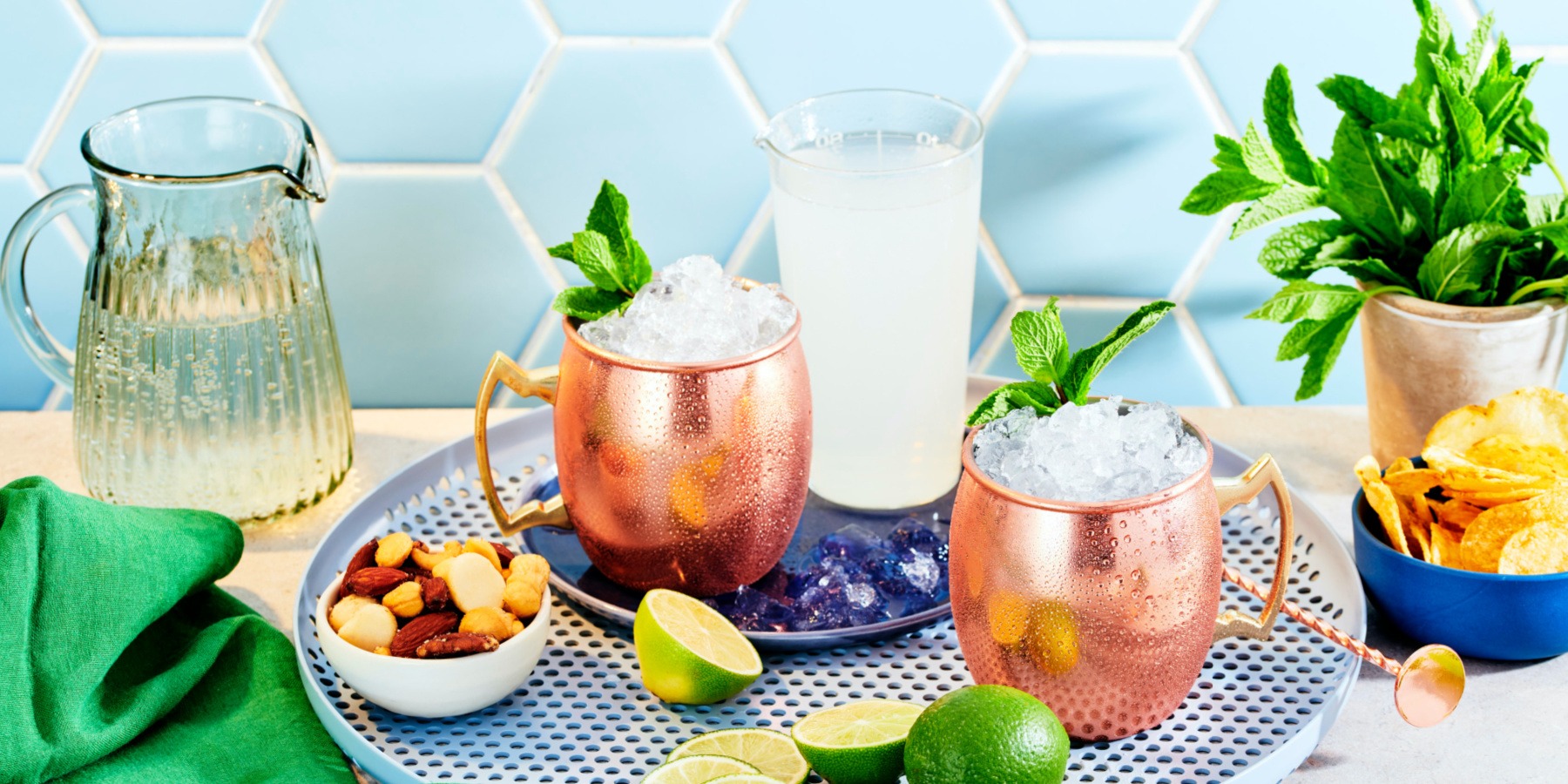 No list of refreshing summer cocktails with vodka would be complete without mentioning the Moscow Mule. A classic cocktail with a long history, it's surprisingly not from Russia but, instead, from the United States, originating in 1940s New York. So, what is a Moscow Mule made of? It's a sublime combination of vodka, lime juice, and ginger beer — and guaranteed to deliver a feisty kick!
More Mules! 13 Delicious Mule Cocktails to Make at Home
10. Lemon Drop Martini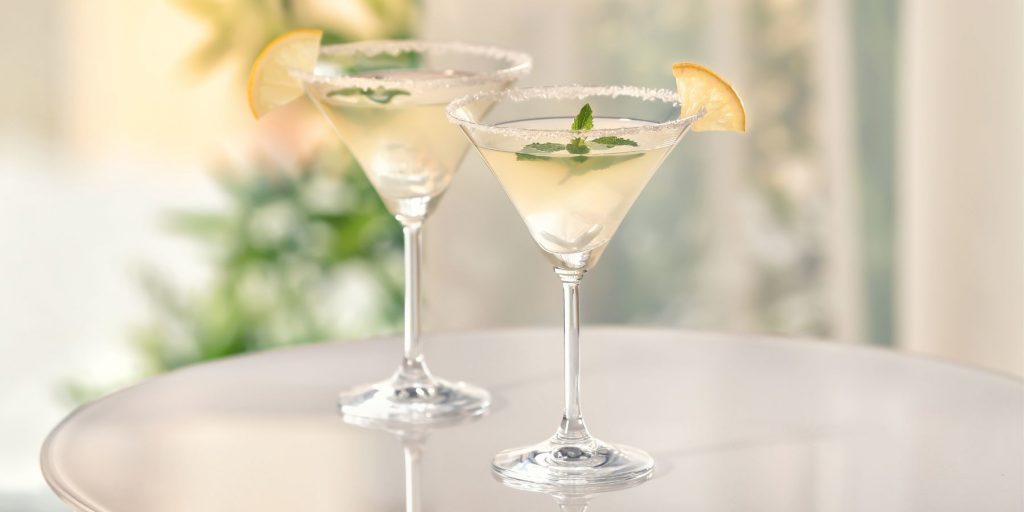 Arguably the best fruity Martini recipe for cocktail newbies who love a lemony zing, the Lemon Drop Martini is a fresh breeze of a drink. Arriving at the party with a perky attitude and a sugary rim, this perfectly easy summer cocktail with vodka hails from the heydays of the 1970s and was named after a zesty candy that was equally popular at the time.
11. Cosmopolitan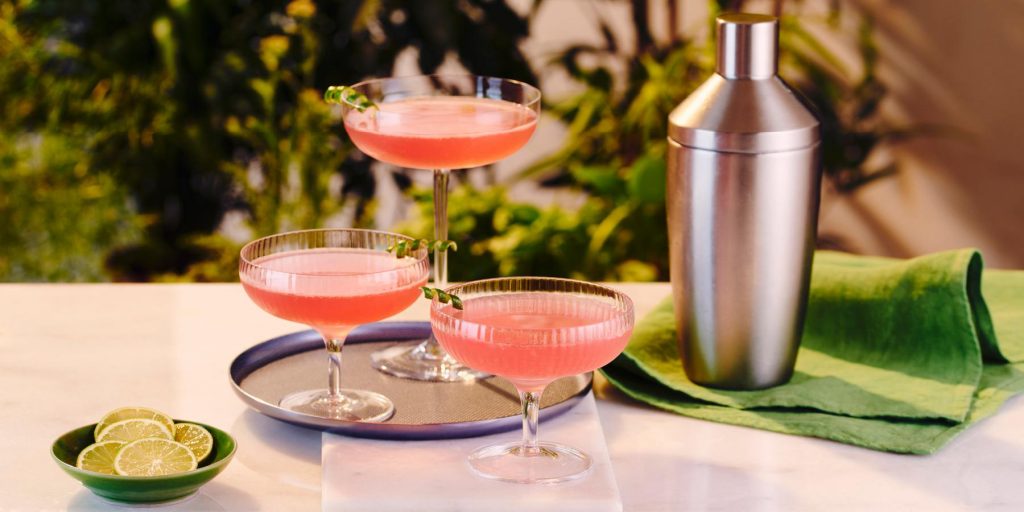 Looking for summer vodka cocktail recipes with a classy vibe? You're wanting a Cosmopolitan, darling. Bringing together citrus-infused SKYY Vodka, orange liqueur, fresh lime juice, and cranberry juice, with an orange peel garnish for a touch of elegance, the harmonious Cosmo is a revitalizing drink that beautifully balances citrusy sweetness with the invigorating sharpness of lime.
12. Vodka Iced Tea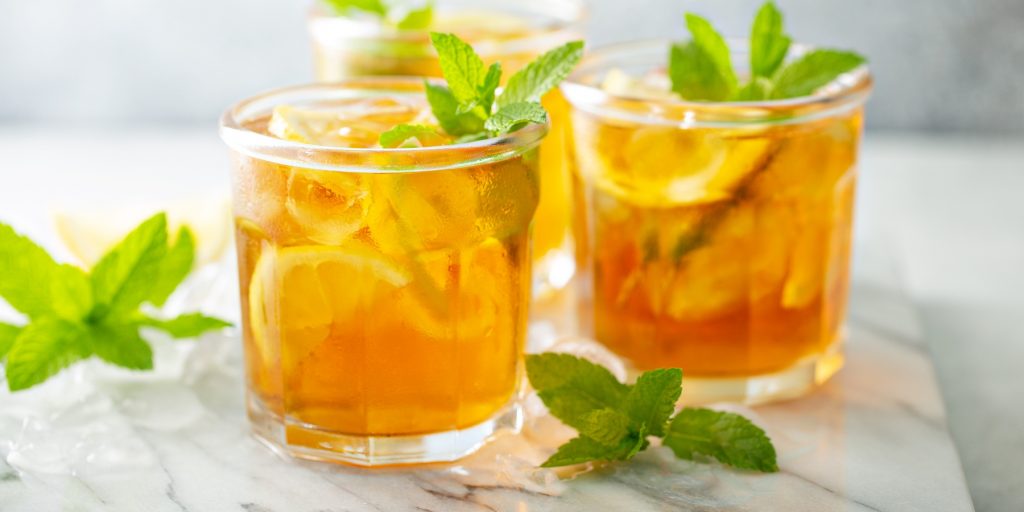 Simple, delicious, budget-friendly, and very satisfying, our Vodka Iced Tea recipe features unsweetened black iced tea, but feel free to play around with different flavors and garnishes to make this summer vodka-based cocktail your own.
It's teatime! Easy Tea Cocktails for Chilled Celebrations
13. Vodka Sidecar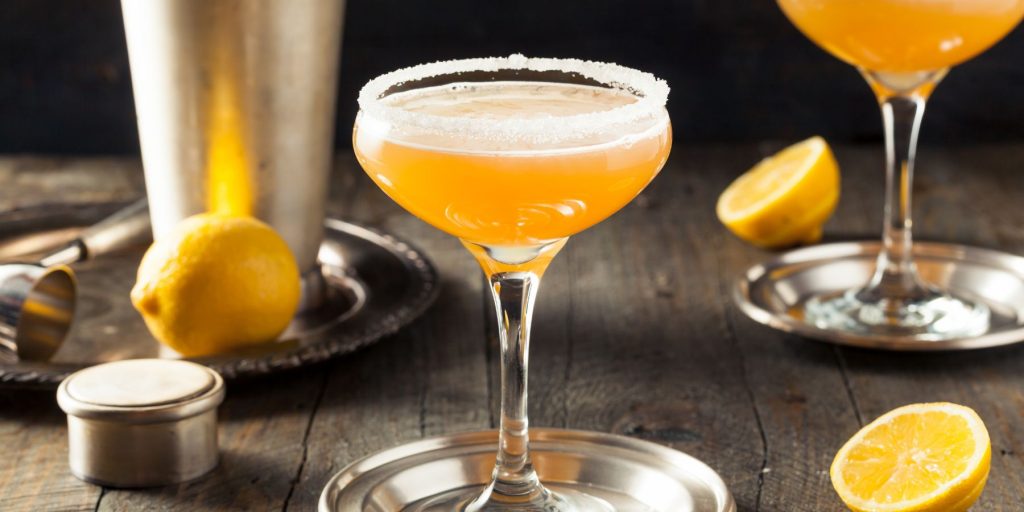 Sometimes you just have to lean into a complete classic. This is when we like to pour a Vodka Sidecar. A great cocktail for sweet and sour fans, this zesty spin on the traditional version of the drink layers Grand Marnier orange liqueur, and fresh lemon juice over vodka. Add a sugared rim and you've got all the makings of a gorgeous drink.
Learn more: Grand Marnier vs Cointreau: Everything You Need to Know
14. Blue Hawaiian Long Island Iced Tea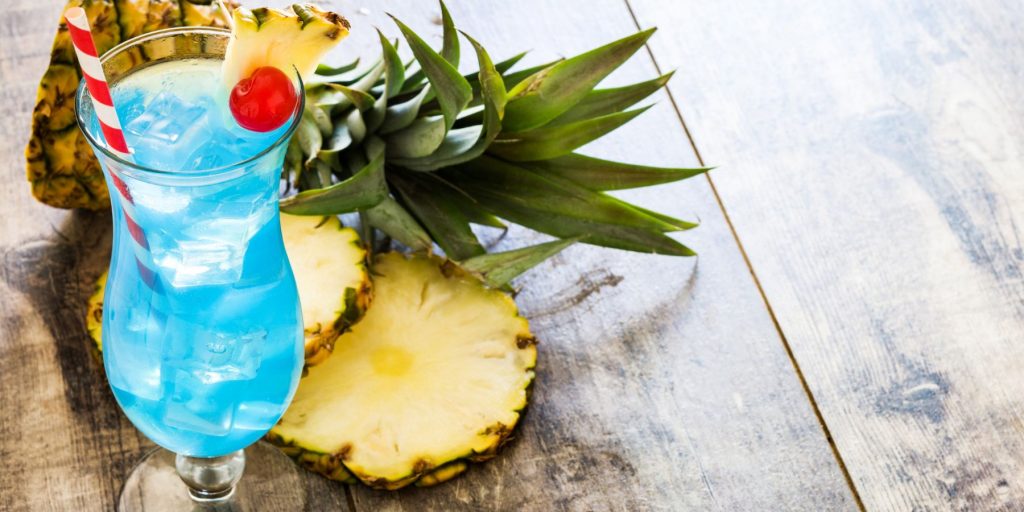 If you are keen on a fun, refreshing drink with an island-style vibe, you've got to try our Blue Hawaiian Long Island Iced Tea recipe. Featuring a bright cerulean color thanks to the inclusion of blue curaçao, it looks as lively and boisterous as it tastes. Even though it features a longish list of ingredients, it also comes together very easily, which makes it perfect for beginners.
15. Screwdriver Cocktail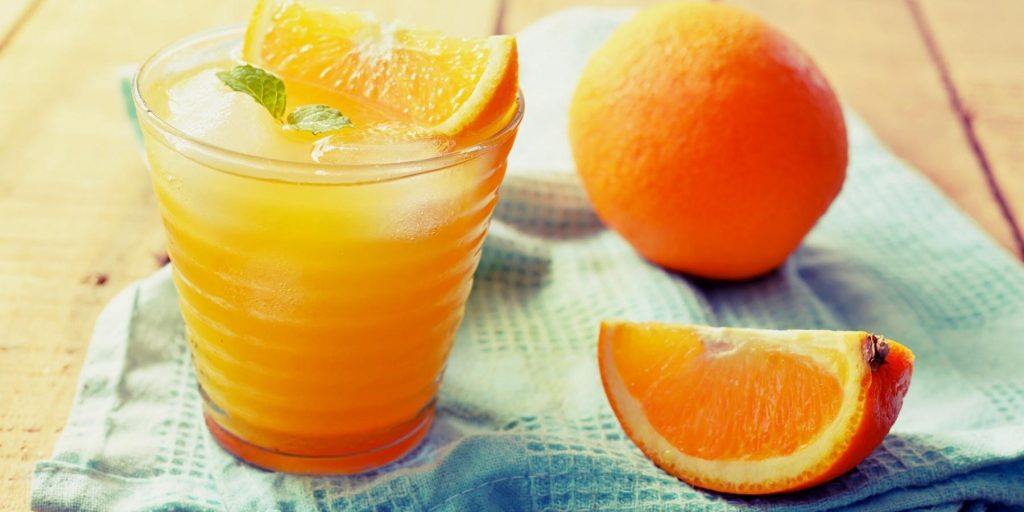 Vodka and orange juice served over ice is also known as a classic Screwdriver cocktail. This is a very popular drink, and it makes sense – fruity juices are known to be a good pairing for vodka. Serve these refreshing orange cocktails as a cheeky start to brunch, or poolside with friends on a hot day.
You might also like: 11 Zesty Orange Juice Cocktails for Every Occasion and Season
16. Strawberry Shrub Cocktail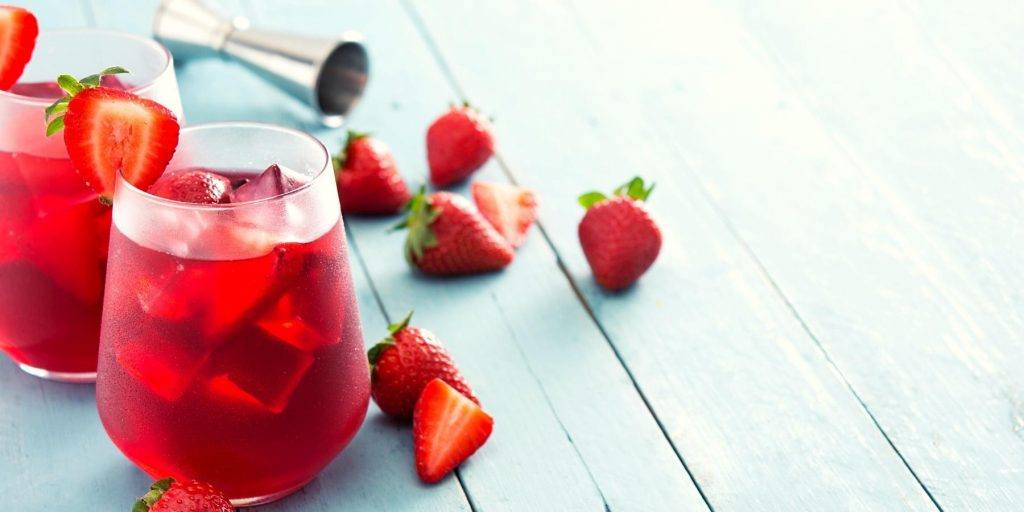 A shrub drink calls for a non-alcoholic syrup made with concentrated fruit, sugar, and vinegar. The syrup can be used in mocktails or in cocktails that call for an acidic fruity twist. The Strawberry Shrub cocktail adds vodka to the mix for a berry-forward drink filled with fantastic fruity flavors.
17. Blue Martini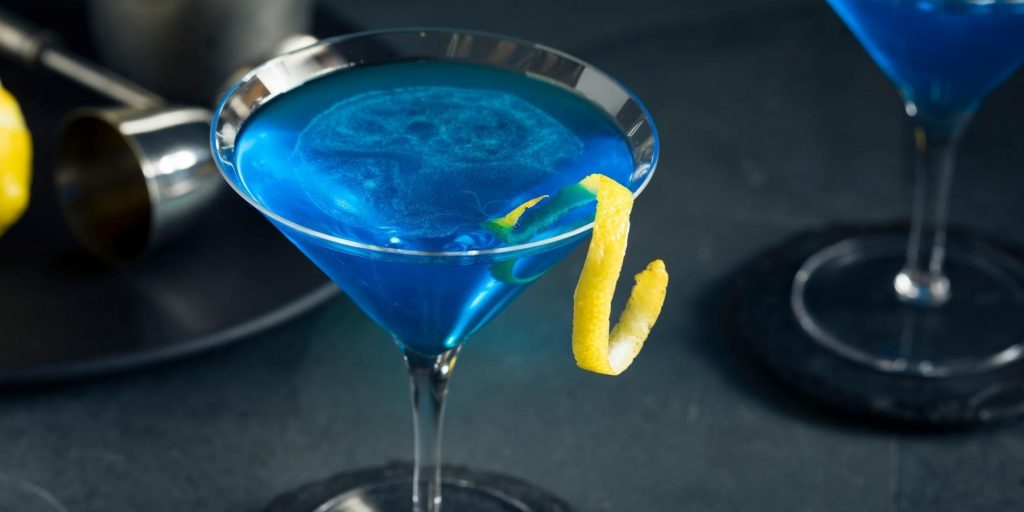 Slightly sour with strong tropical notes, the Blue Martini is an easy party drink that your friends will love. To make one, you'll need a good quality vodka, blue curaçao, sour mix, and fresh pineapple juice. Use an orange peel, fresh pineapple wedge, or maraschino cherry to garnish.
18. French Kiss Cocktail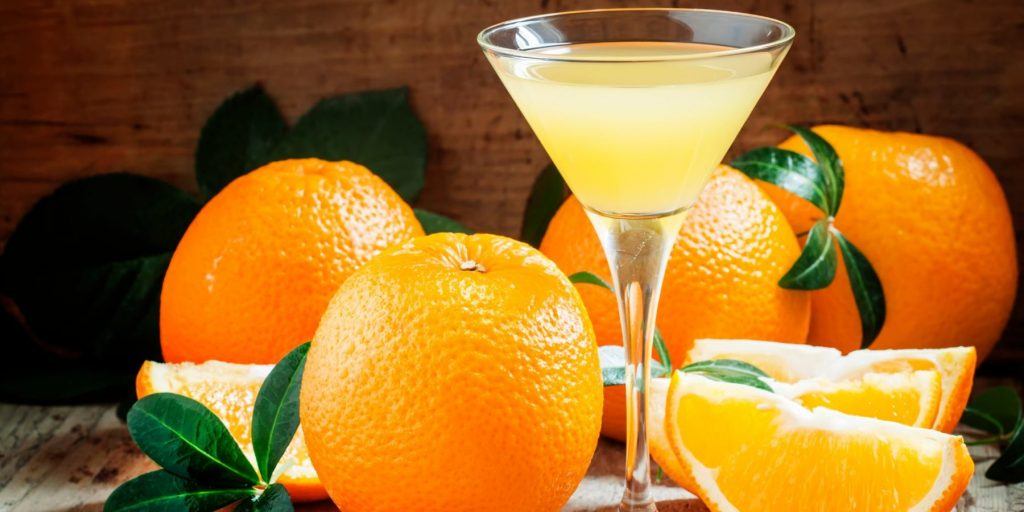 The French Kiss Cocktail is a delicious reminder that life can be sweet and spicy all at once. It's a gorgeous combination of zesty orange juice overlayed with delightful hints of star anise, fennel, coriander, and mint, laced with the sweetness of grenadine.
FREQUENTLY ASKED QUESTIONS
Vodka is a versatile and refreshing spirit that is perfect for summer. Its neutral flavor profile makes it an excellent base for a wide range of cocktails, from classic favorites like the Vodka Tonic and Moscow Mule to fruity and tropical drinks like the Strawberry Shrub or the Cosmopolitan. Whether you prefer your vodka mixed with soda, juice, or in a signature cocktail, it's sure to provide a cool and refreshing experience during the hot summer months.