9 Spritz Cocktails to Sip On this Summer
May 15, 2023 by Anna-Bet Stemmet
Warmer weather has arrived, and that means it's time to quench that emerging summertime thirst with some refreshing spritz cocktails, besties! These light and bubbly drinks are the perfect way to cool down on a hot day, and they're super easy to make at home.

Whether you're lounging by the pool or hosting a backyard barbecue, we've got you covered with our top 9 spritz cocktails that are ideal for warmer weather. From the classy Aperol Spritz to the oh-so-trendy Cynar Spritz, there's something for everyone on our fizzy list. So, grab your friends, get some ice, and let's get spritzing!
1. Aperol Spritz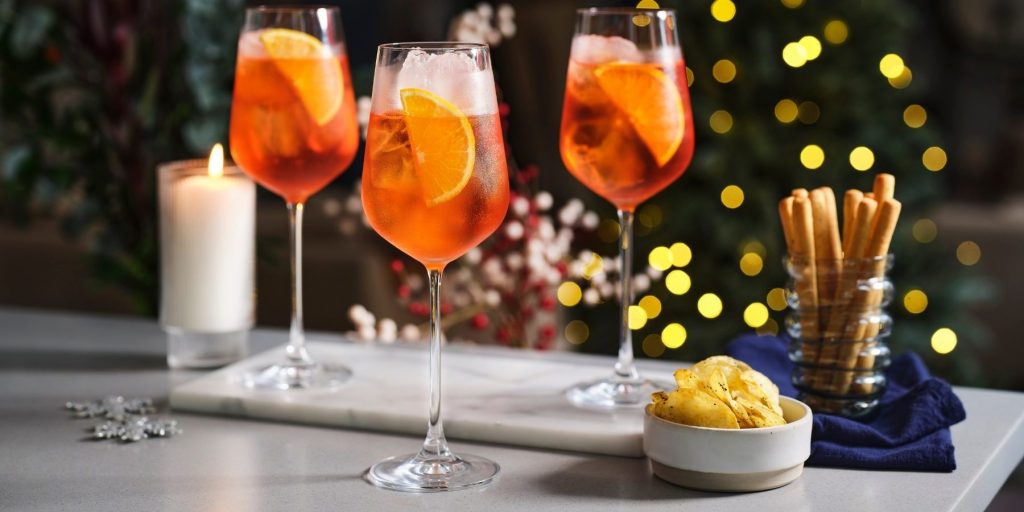 This Aperol Spritz cocktail recipe is easy to master and yields a gorgeous drink is everything you'd want on a warm summer's afternoon. But it's about more than the refreshing taste — it's an Italian way of life, deeply rooted in their love for slow living.
Get in on this popular after-work tradition and recreate a bit of Italy in your own backyard. We suggest garnishing it with fresh orange slices and pairing your Aperol Spritz cocktail with a cheese platter and cured meats for the ultimate aperitivo hour!
Read next: 20 Aperol Cocktail Recipes to Try Today
2. Campari Spritz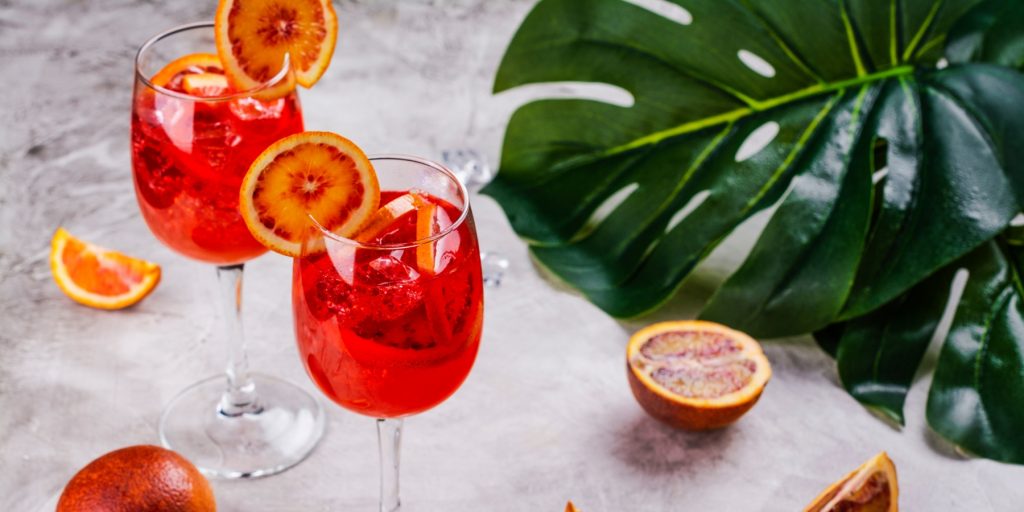 The Campari Spritz is another buoyant and sophisticated cocktail that has been enjoyed all around Europe for ages. This classic Italian spritz cocktail is made with just three simple ingredients: Campari, Prosecco, and club soda. It's really no wonder that it's bold and bittersweet flavor profile has captured the hearts and taste buds of foodies worldwide.
More inspo: Drink Like an Italian: 8 Campari Cocktails to Try
3. Lillet Spritz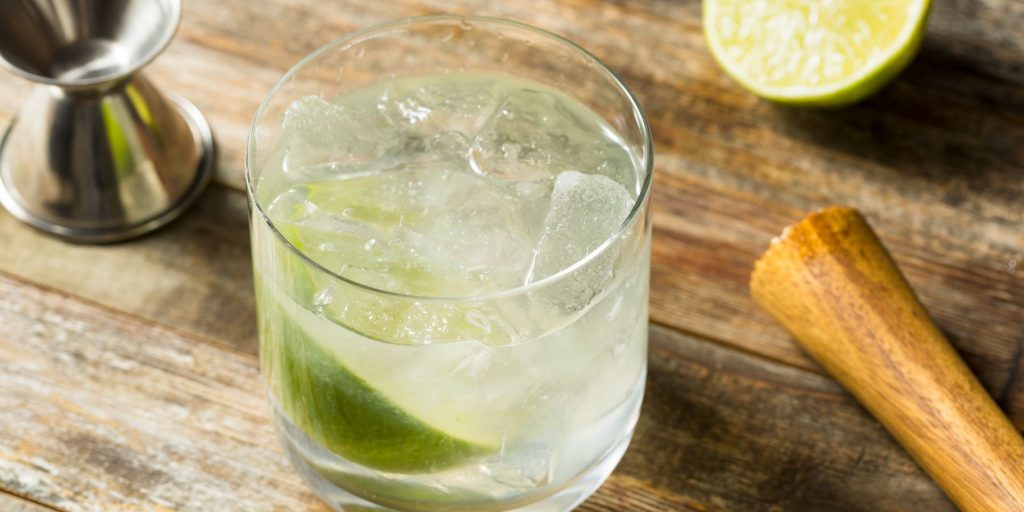 Lillet is a French aromatized aperitif wine. It consists of wine fortified with citrus liqueurs, and there are many varieties to choose from, including Lillet Blanc, Rosé, and Rouge, depending on the base grapes. Lillet has a little more alcohol than a glass of wine and the French usually enjoy it chilled neat, on the rocks, or as a Lillet Spritz with a measure of club soda or sparkling mineral water in the mix.
Read next: What is an Aperitif and When is it Served?
4. Tomato Spritz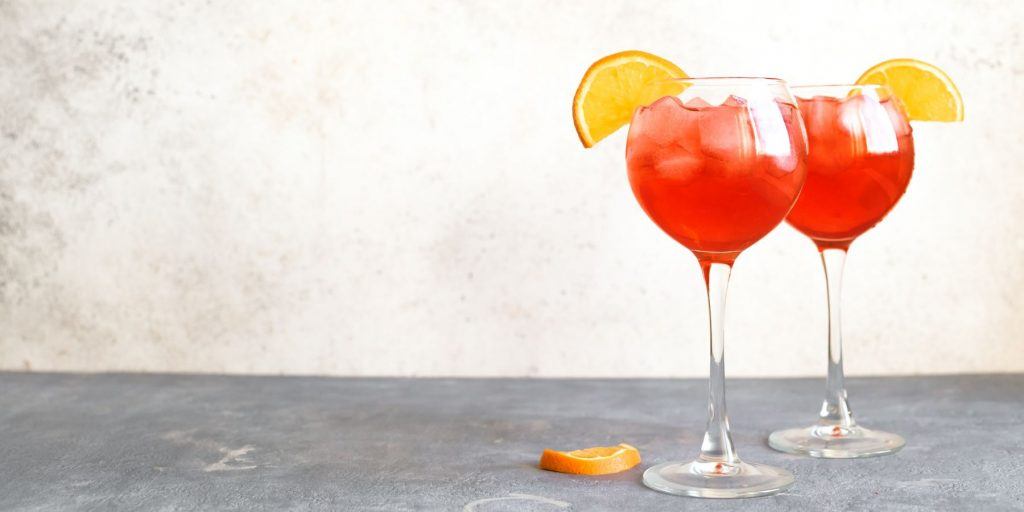 The tangy Tomato Spritz cocktail combines 0.25 oz Bulldog Gin, 2 oz Cinzano Bianco Vermouth, 1.5 oz tomato juice, and 0.25 oz cherry tomato shrub. Combine the ingredients in a glass with ice, then top it off with equal parts club soda and Prosecco. Read all about making a shrub here – it is most often done using fruit like berries, but using tomatoes is just as easy.
Tomato lovers, rejoice! 10 Tasty Tomato Cocktails to Try at Home
5. Cynar Spritz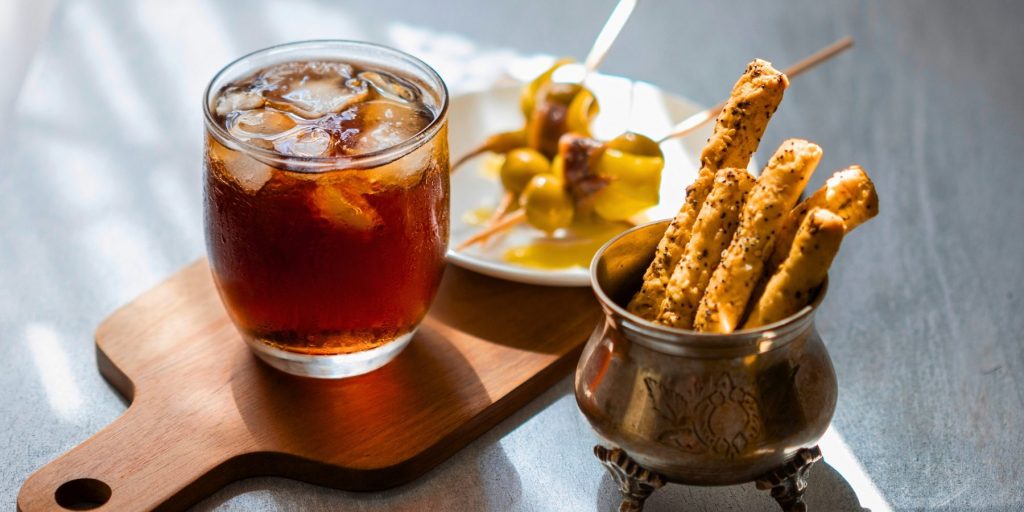 When you first learn that Cynar is an artichoke liqueur, you'll probably expect a bitter herbal flavor profile, and you would not be wrong. However, the fascinating thing about cynarine (an active ingredient in artichokes) is that takes your tastebuds on a bit of a ride…
If you're a fan of artichokes, you'll know that any food or drink you consume after eating one tastes sweeter. And that's exactly what happens when you drink Cynar! Now add some Prosecco and club soda to make a Cynar Spritz and get ready to have your worldview shaken — in the best way possible…
All about Cynar: A Beginner's Guide to Cynar & the Best Cynar Cocktails
6. Hugo Spritz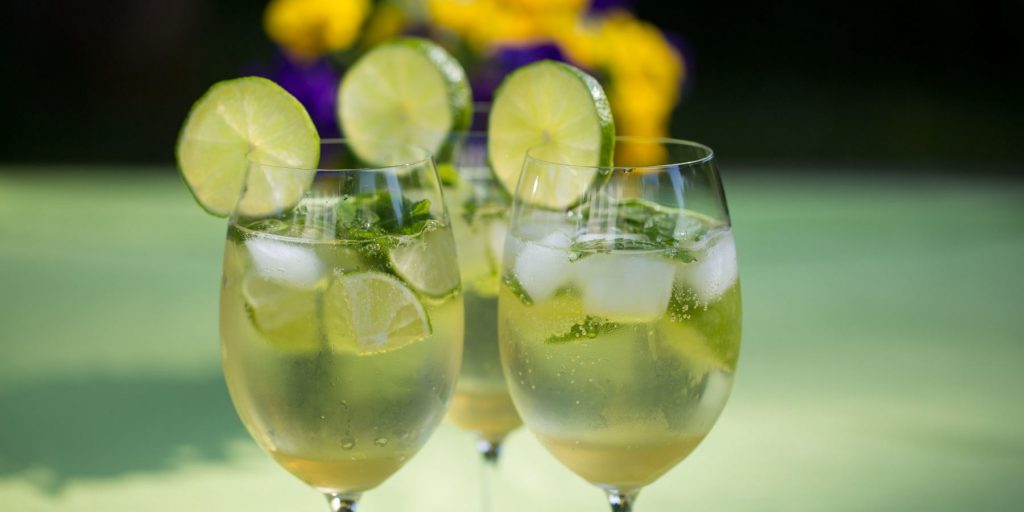 Made with elderflower liqueur, Prosecco, and club soda, the Hugo Spritz is a delightful floral drink that packs a flavorful punch at a nice low ABV. This makes it the perfect after-work drink to serve if you're living the lighter side of life. If you do want to give it an extra kick, you can add a bit of gin, but this cooling cocktail is equally delicious without.
Go floral! 8 Tasty Elderflower Cocktail Recipes You'll Adore
7. Americano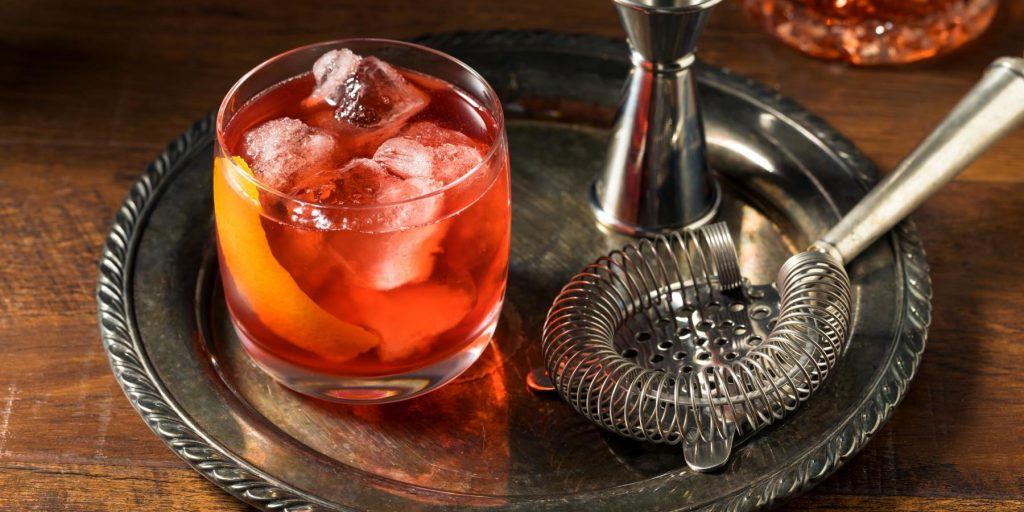 The Americano is a gorgeous bitter-sweet blend of orange and spice flavors of Campari complemented by the fruity and spicy character of Cinzano Vermouth Rosso, charged with effervescent club soda to make a languid long drink that's a favorite at cafes throughout Italy. Summer spritz cocktails do not come classier than this.
8. Limoncello Spritz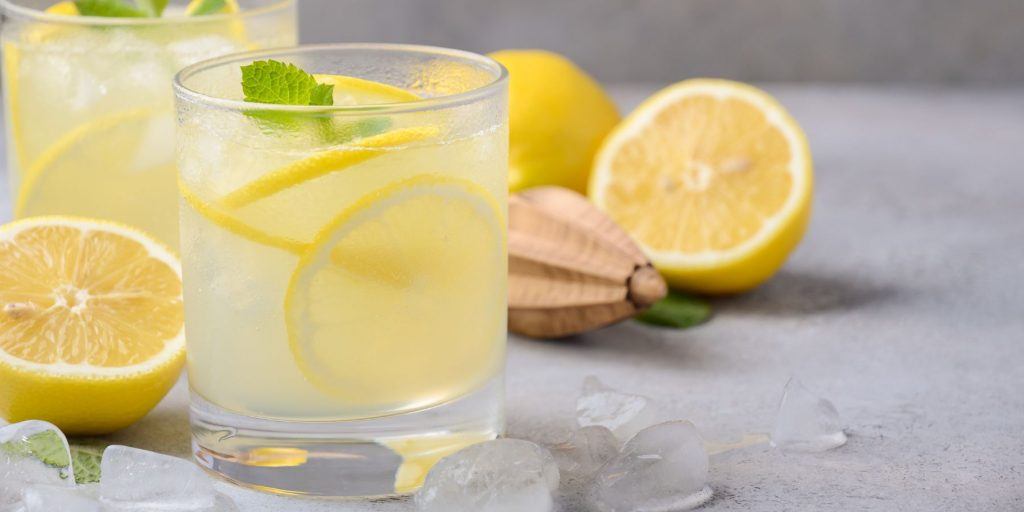 Paired with Prosecco and club soda for a beautifully bubbly finish, the light, and lovely Limoncello Spritz is the flirty cousin of the time-honored Aperol Spritz. We love that adding a few sparkles to this sunny liqueur creates a tall, cool summer spritz cocktail that can be sipped at leisure.
More lemony goodness: 11 Lively Limoncello Cocktail Recipes for all Lemon Lovers
9. Non-Alcoholic Spritzer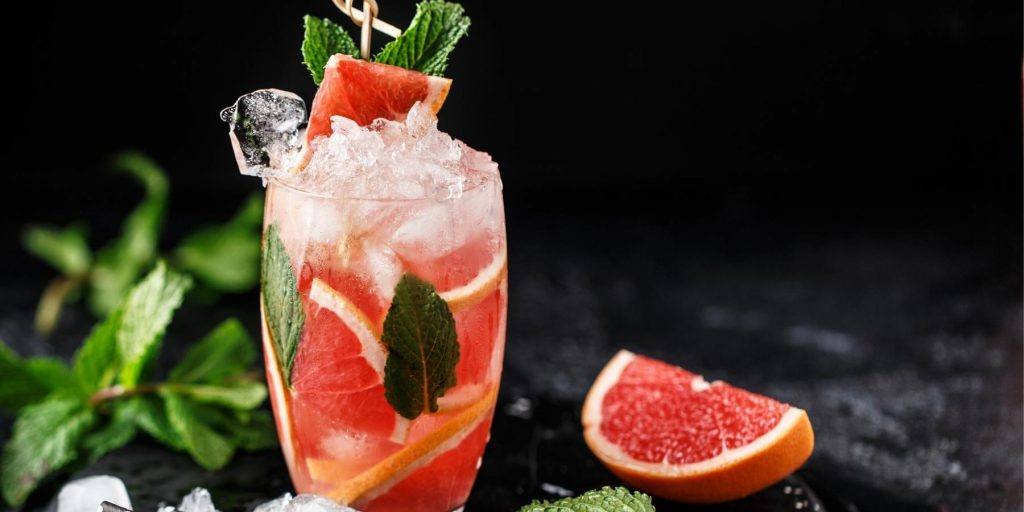 If you're looking for spritz cocktail recipes with little to no alcohol content, we've got to introduce you to the Non-Alcoholic Spritzer. To be fair, there are countless variations you could try, but we really love our go-to Grapefruit Spritzer recipe. To make it, you simply add lime and grapefruit juice to a cocktail shaker filled with ice. Then add agave syrup and a pinch of salt and shake until adequately chilled. Strain into an ice-filled glass and top with club soda.
Learn more here: What is ABV Anyway?
FREQUENTLY ASKED QUESTIONS
A spritz cocktail is a refreshing drink made with a base alcohol such as Aperol or Campari, which is then charged with effervescent ingredients like Prosecco and club soda. It originated in Italy and is commonly enjoyed as an aperitif before dinner.
Yes, you can substitute Aperol or Campari in a spritz cocktail, depending on your taste preference. Aperol adds a slightly sweeter taste, while Campari provides a bitter flavor. You can also try other variations, such as using Cynar or Lillet instead.
Yes, you can make a non-alcoholic spritz cocktail by replacing the sparkling wine with soda water or a non-alcoholic sparkling wine alternative. You can also use a non-alcoholic substitute for Aperol or Campari, such as aperitif bitters or syrups. Add some fresh fruit or herbs for added flavor and garnish.