16 German Cocktails to Celebrate Oktoberfest
September 01, 2023 by Anna-Bet Stemmet
German cocktails to celebrate Oktoberfest? Das ist gut, schatz! The Mixer has been gearing up for the world's largest Volksfest, and we've rounded up a tasty list of some of the best German-inspired drinks around. So, grab a cocktail shaker, don a dirndl if you dare, and let's get ready to get Gaudi!
1. Bavarian Coffee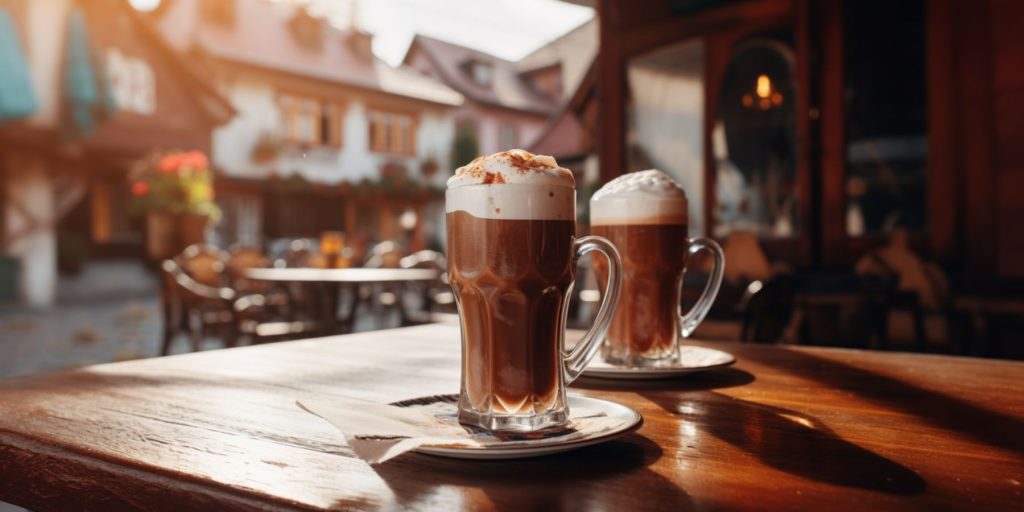 Bavarian Coffee is a decadent hot coffee cocktail made with brewed coffee, peppermint schnapps, cream, and coffee liqueur. In a mug, combine half a cup of strong, freshly brewed coffee, 0.5 oz peppermint schnapps, 0.5 oz coffee liqueur, 1 teaspoon white sugar, and 1 oz full cream milk or cream. Stir until the sugar dissolves, then top with a dollop of whipped cream and a few chocolate shavings or sprinkles if you're feeling indulgent.
You might also like: 9 Best Coffee Cocktails to End Your Evening with a Kick
2. Radler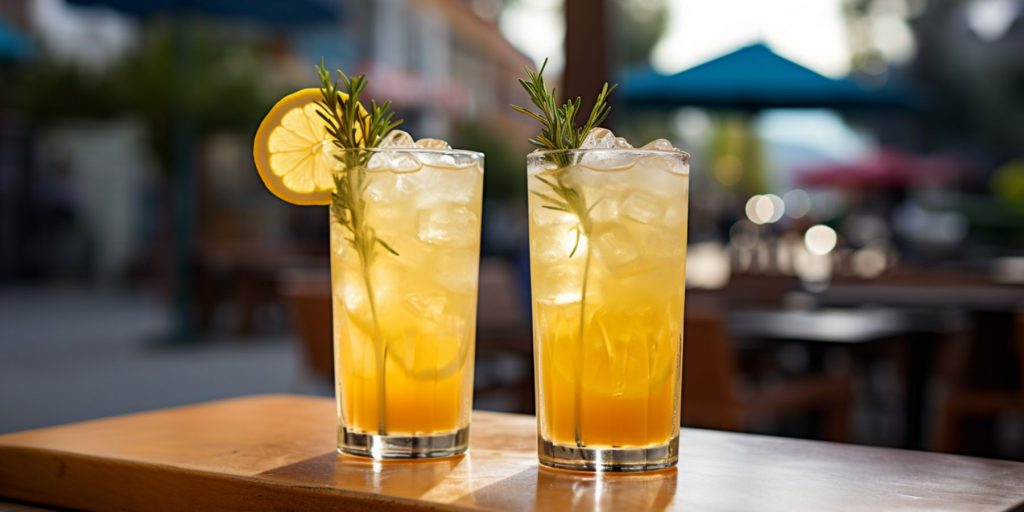 Much like a shandy, a Radler combines a lighter style of beer, like a lager, with sparkling lemonade or lemon-lime soda. This balanced mix of beer and citrus makes it an ideal beverage for a warm day. Simply add 8 oz of light beer and 8 oz of sparkling lemonade or club soda to a pint glass, stir briefly, and serve.
Beer lovers, this way: 10 Beer Cocktails for the Win
3. Bourbon Radler
If you like your shandy drinks with a bit of a kick, the Bourbon Radler is another easy German cocktail to try. Simply add 1 oz of Wild Turkey 101 Bourbon to the classic recipe and give it a stir. Easy does it! We also love adding some fresh lemon slices as a garnish.
Stay cozy: 9 of the Best Bourbon Winter Cocktails to Warm the Soul
4. Brandy Vermouth cocktail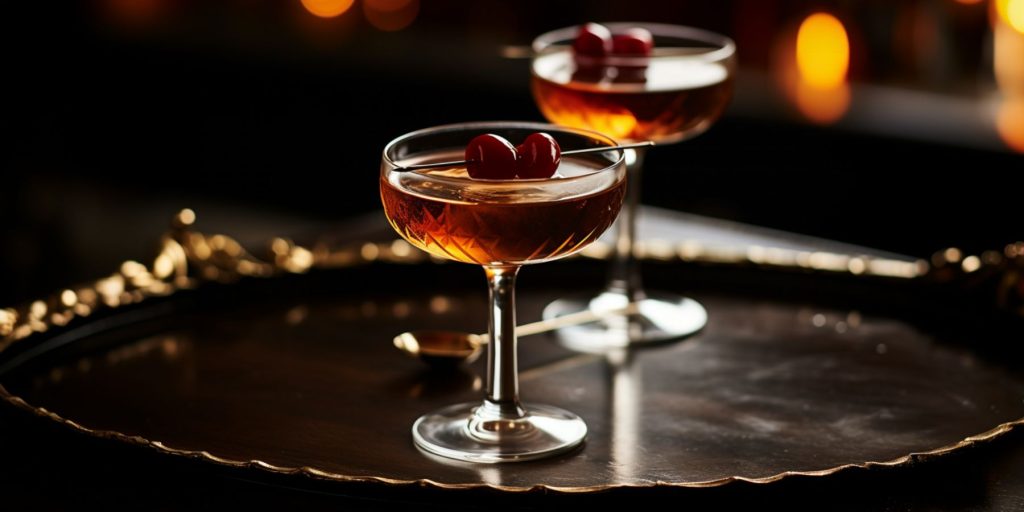 If you love a classic Manhattan, this famous German cocktail should be on your radar for sure. Also called an Asbach Manhattan, as a tip of the hat to a famous brand of German brandy, this classy cocktail combines 2 oz brandy, 1 oz Cinzano Vermouth Rosso, and 1 dash of bitters. Combine all the ingredients in a mixing glass with ice. Stir and strain into a chilled cocktail glass.
Read next: Manhattan vs. Old Fashioned Cocktail: What is the Difference?
5. Glühwein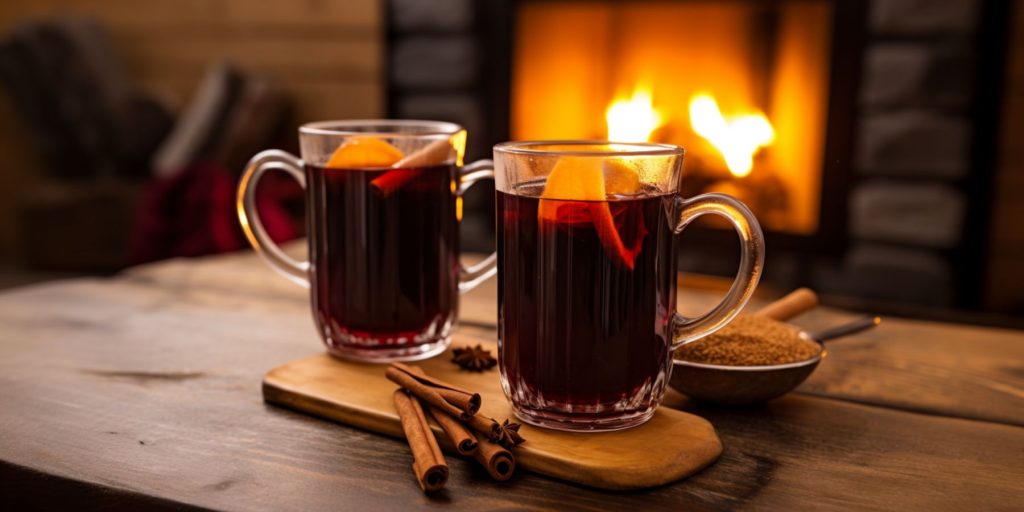 The German version of Mulled Wine is ideal for cooler weather. This hot, spiced "glow wine" is found in many wintery destinations in Germany and Austria. Often enjoyed as an after-ski drink, it is a great warm winter cocktail to make in batches.
Combine a cup of water, a cup of sugar, and one cinnamon stick in a saucepan; bring to a boil, and then reduce the heat to low. Cut one orange in half, and squeeze both orange halves over the sugar mixture to release their juice. Push five cloves into the outside of each orange peel and place it in the simmering mixture. Continue to simmer over low heat until thick and syrupy (approximately 20 to 30 minutes).
When the mixture is finished simmering, stir in one bottle of red wine and heat until steaming (around 3 to 5 minutes). Discard the orange peels and cinnamon sticks. Ladle into mugs and garnish with fresh orange slices.
6. Chilled Spiced Apple Beer Punch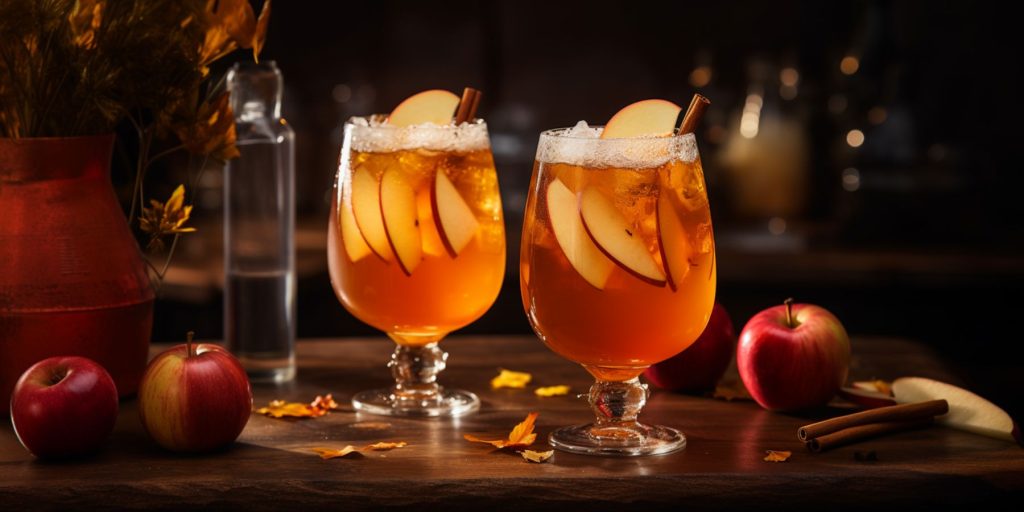 Apple cocktails are perfect for fall, and this Apple Spiced Beer Punch is a great batch drink to whip up when you're serving a thirsty crowd. In a medium-size saucepan add three apples (cored and sliced), 0.5 cup sugar, the juice of one lemon, two cinnamon sticks, and two whole cloves. Bring to a boil over medium-high heat.
Lower the heat and simmer, stirring occasionally, until the sugar is completely dissolved, about 3-5 minutes. Let the mixture cool completely, then stir in two cans of light beer (a lager works well) and fresh lemon slices. Refrigerate until ready to serve. Serve chilled.
7. Swimming Pool cocktail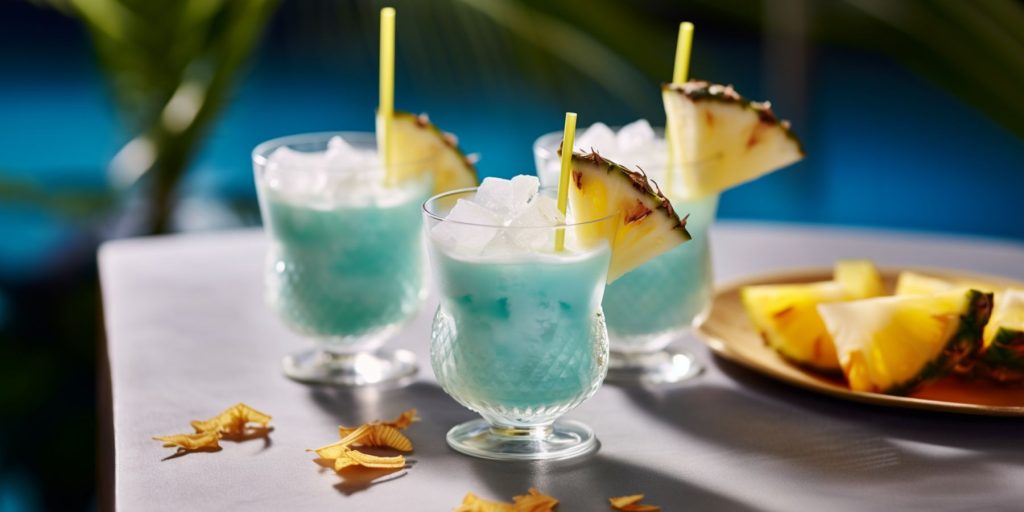 Germany might not be best known for being a beach holiday destination, but this easy sipper will give you a taste of the country's fun-loving side. This German summertime classic combines pineapple juice, coconut, rum, and vodka with a dreamy turquoise blue color.
Add 1 oz SKYY Vodka, 1 oz Wray & Nephew Rum, 0.5 oz coconut milk, 0.5 oz sweetened, condensed milk, and 2 oz pineapple juice to a cocktail shaker with ice. Shake well, and strain into a serving glass. Add 1 oz blue curaçao directly to the glass, garnish with a wedge of fresh pineapple and a maraschino cherry, and serve. If you're feeling very fancy, you can also rim the glass with coconut milk and shredded coconut beforehand.
More tropical treats: Piña Colada | Blue Hawaiian
8. Kirsch Royale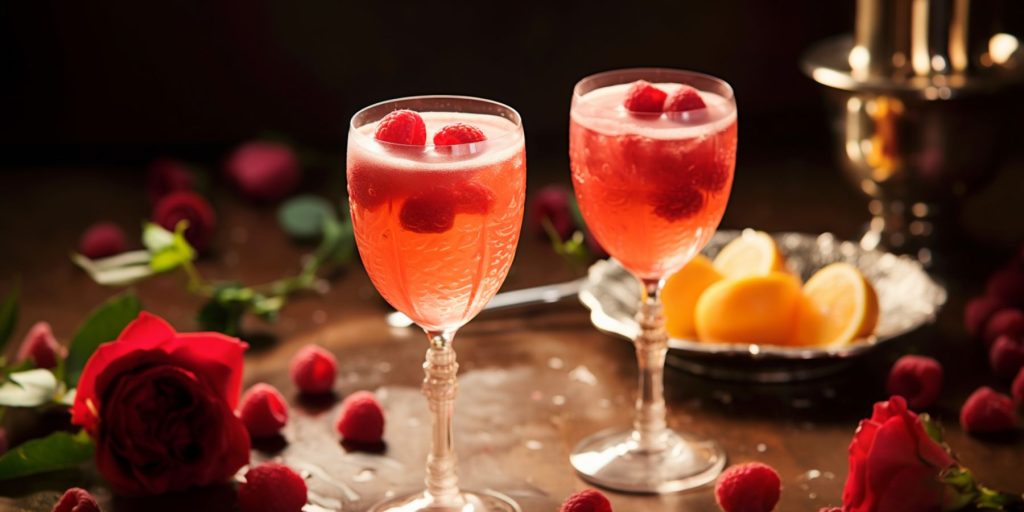 Kirschwasser, or kirsch, is a clear, colorless brandy traditionally made from the double distillation of morello cherries, a dark-colored cultivar of the sour cherry. To make a Kirsch Royale, add 0.5 oz kirsch and 1 oz cherry syrup to a Champagne flute. Top off with 3 oz of Champagne or Prosecco, garnish with a maraschino cherry if desired, and serve.
Keep it bubbly! French Champagne Cocktail | Grand Mimosa | Champagne Martini
9. Eierlikör (German Egg Liqueur)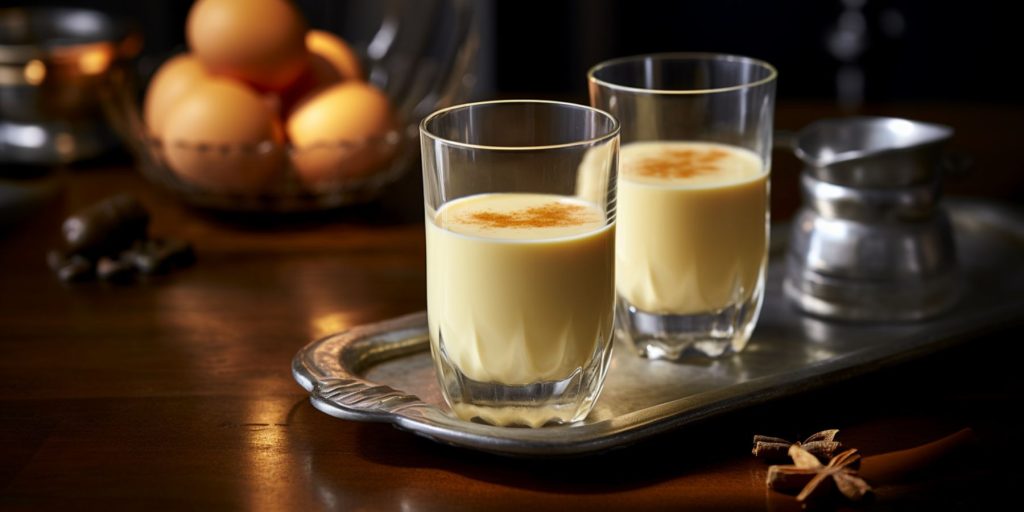 Thick, sweet, and creamy, German Egg Liqueur (Eierlikör), is a delicious holiday drink made with egg yolks, cream, and rum. This differs slightly from Eggnog, which calls for whole eggs, cream, and milk. The recipe is a little tricky, but 100% worth it.
Separate four eggs and add the yolks to a medium-sized mixing bowl. Add one cup of powdered sugar and half a teaspoon of vanilla extract and mix with an electric hand mixer or a whisk until it has a creamy consistency. Mix in half a cup of whipping cream and keep whisking. Now slowly pour in half a cup of rum while still whisking vigorously. Did someone say arm-day?
Once the mixture froths, place the bowl in a hot water bath on the stovetop and keep whisking for a few minutes until thick and creamy. This works best if you fill a shallow, medium-sized pot with hot water and place your mixing bowl into the water. Make sure that the water in the pot is hot but not boiling since you don't want the egg liqueur to start bubbling and lose its alcohol.
Pour the egg liqueur into glasses to sip right away or into sanitized bottles to keep for later. If you use clean equipment and fresh eggs, the egg liqueur should keep in the fridge for around four months.
More creamy goodness: Classic Eggnog | Vegan Eggnog | Dairy-Free Eggnog
10. Sloe Gin Holler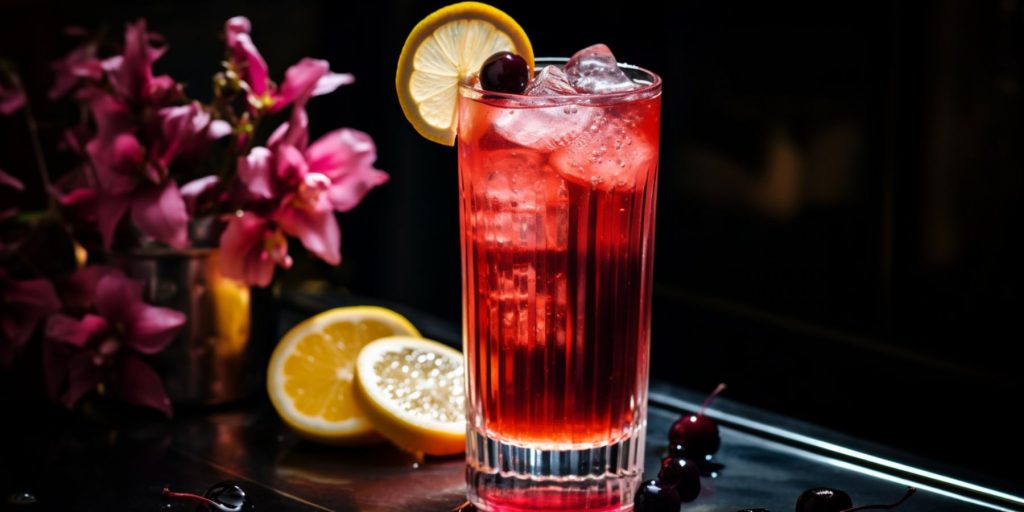 If you love a Sloe Gin Fizz, this is the German cocktail you've got to try. Mash up 9 raspberries, which should give you about 0.5 oz raspberry puree. Pour 1.5 oz sloe gin and 1.5 oz lime juice into a chilled glass. Add the raspberry puree, mix well, and top off with club soda. Decorate with three fresh raspberries. Serve and enjoy.
11. Gin Basil Smash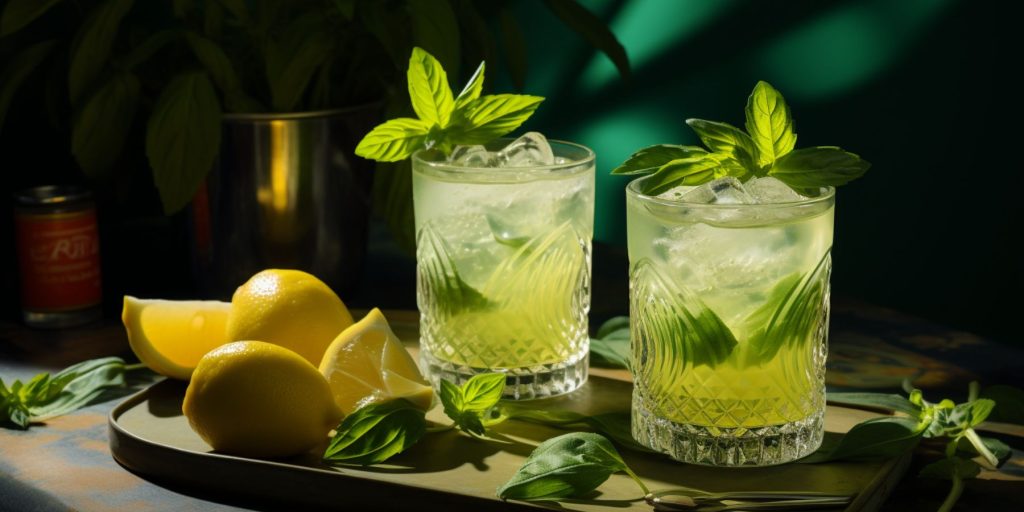 Drinks like the Strawberry Basil cocktail have been enjoying a lingering moment in the limelight of late, and this Gin Basil Smash plays in the same fresh, herbaceous space. Place 8-10 basil leaves in a cocktail shaker and muddle them gently. Add 2.5 oz Bulldog Gin, 0.75 oz lemon juice, and 0.75 oz simple syrup to the cocktail shaker. Add two handfuls of ice and shake until cold. Strain the drink into an ice-filled lowball glass, top off with a splash of club soda, and garnish with a few fresh basil leaves.
12. Nikolaschka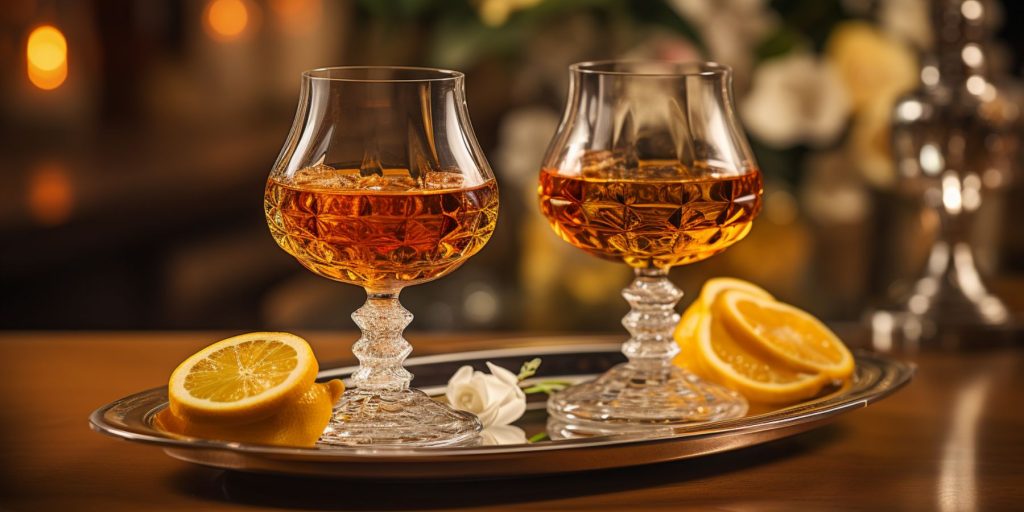 The best Cognac cocktails come to the party with a dapper stride, and the Nikolaschka certainly ticks this box. This authentically German after-dinner drink is made by pouring 1.5 oz Cognac into a snifter glass, which is then topped with a lemon disk, 1 teaspoon of sugar, and 1 teaspoon of powdered coffee.
So how do you drink it? Well, you can either place the lemon slice on your tongue and then drink the Cognac but keep it in your mouth for 30 seconds before you swallow it and discard the lemon slice. Or you can drink the Cognac first, and then eat the lemon slice with sugar and coffee.
13. Hüttentee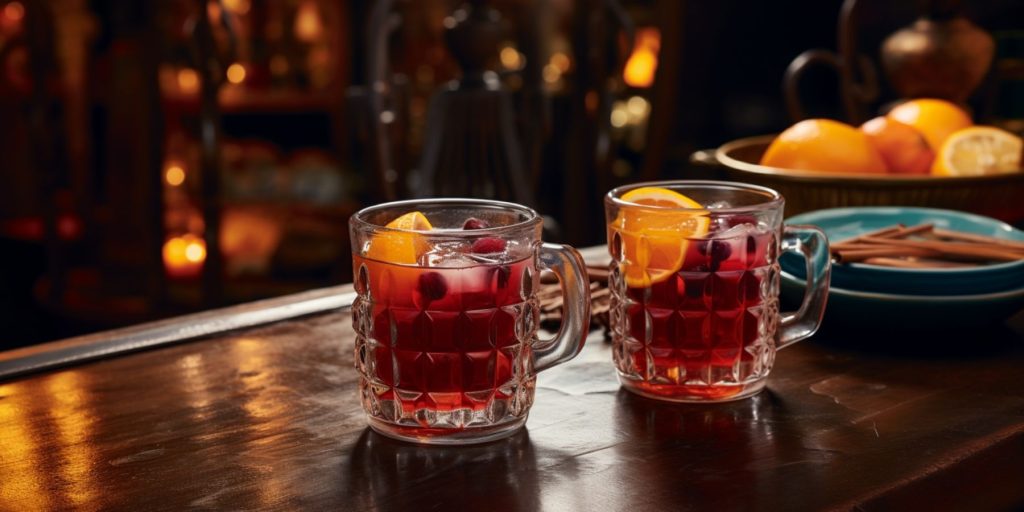 If you adore a warming tea cocktail, this Hüttentee cocktail is going to be right up your alley. Also called Jagertee, this cozy drink features a combination of rum, black tea, citrus fruit, and winter spices such as cinnamon and cloves.
Add 1 cup of your favorite tea, 1 cup of spiced rum, 1 cup of red wine, 1 cup of plum brandy (or any liqueur you like), 1 cup of orange juice, three whole cloves, a cinnamon stick, and two lemon slices to a stainless-steel pot. Heat until simmering, then simmer for 5 minutes. Take the pot off the heat, then add sugar to taste and stir to dissolve before serving.
14. Savoy Affair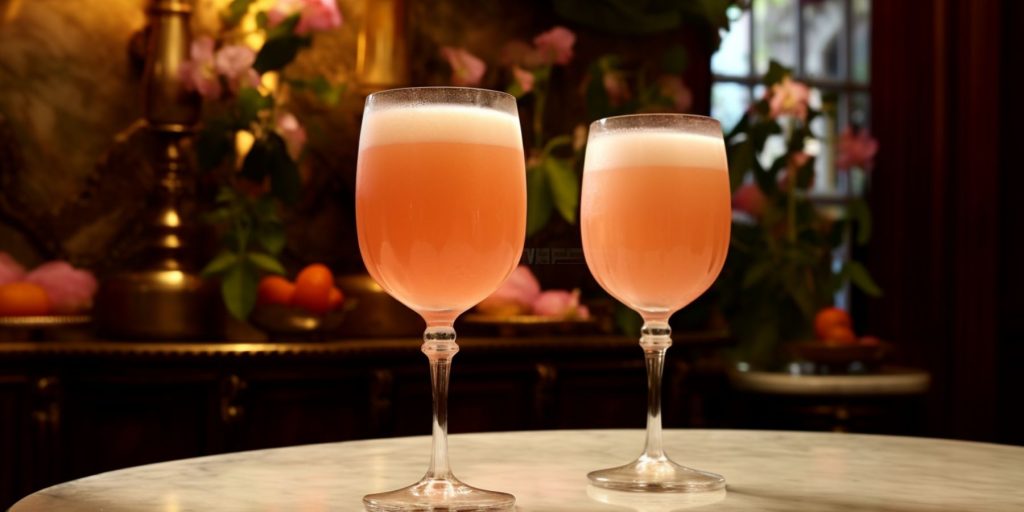 How about something a little fruity? Add 0.5 oz strawberry liqueur, 0.5 oz peach brandy, 0.5 oz lime juice, and 0.5 oz passion fruit juice to a Champagne flute. Top off with 4 oz of Champagne or Prosecco and garnish with a sugar-dipped strawberry before serving.
Read next: The 10 Best Champagne Cocktails for Any Occasion
15. Hugo cocktail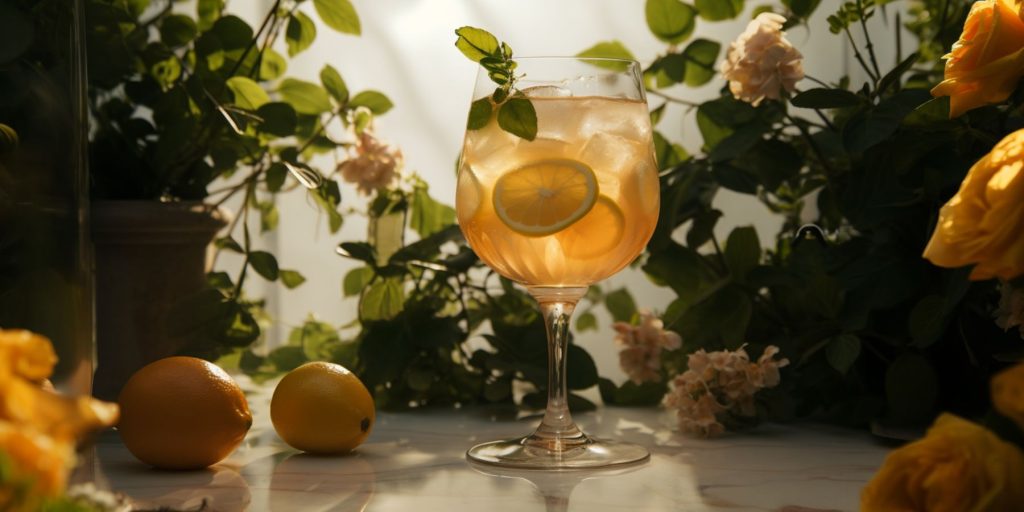 If you enjoy light and bubbly drinks, then this Hugo cocktail recipe is for you. Made with elderflower liqueur, Prosecco, and club soda, it's a delightful floral spin on the Aperol Spritz, packing a flavorful punch but with a lower ABV. The Hugo cocktail is the perfect after-work drink to serve if you're living on the lighter side of life. If you want to give it an extra kick, you can add a bit of Bulldog Gin, but this cooling cocktail is equally delicious without it.
Keep it floral: 13 Tasty Elderflower Cocktails to Try at Home
16. German Mule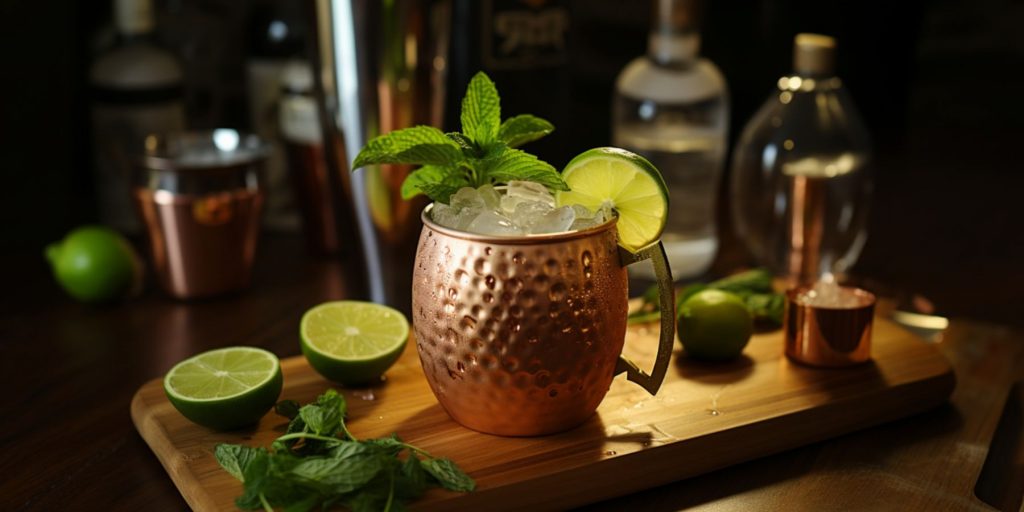 Mule cocktails are always a refreshing choice, and the German Mule is such a fun variation on this easy-peasy drink template. Fill a copper mug or your choice of serving glass with ice cubes. Pour in 1.5 oz of herbal liqueur (e.g., Jägermeister) and 0.5 oz lime juice. Top off with ginger beer, garnish with a lime wedge, and enjoy!
What did we tell you? It's quite the line-up, right?! The Mixer loves taking you on a deep dive into exciting cultures and their gorgeous drinks, so remember to sign up for our newsletter so we can keep you in the loop. Prost!