6 Perfect Apple Cocktails to Make This Fall
November 14, 2022 by Karl Tessendorf
Apple has long been one of the world's favorite flavors. It's the perfect balance of sweet and tart and it can be apple-pie-comforting or cocktail-classy. It can also be sweet or savory and with over 7000 varieties worldwide, there seems to be no end to the amount of apple juice cocktails just waiting to be invented. The apple orchard is your playground, so try sweetened or unsweetened apple juice or even apple purée in your cocktails. As the weather starts to turn, it's time to embrace the humble apple and explore what it has to offer. Here are our top 6 cocktails with apple juice to make this fall.
Apple Martini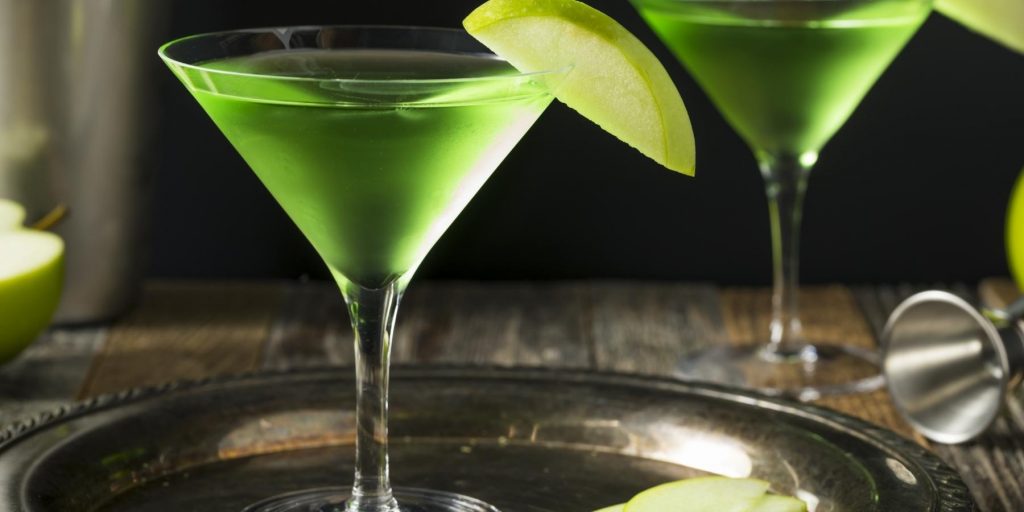 For a cocktail destined for greatness, it seems fitting that the Apple Martini hails from a bar in Tinseltown called Lola's. On the 4th of July weekend 1997, Bartender Adam Karsten whipped up the first version and ushered in the kryptonite age of the Appletini. Throughout the rest of the 90s and early 2000s, nuclear green martinis graced every trendy bar counter and many a celebrity's hand. Drinkers just couldn't get enough of its sweet and sour Jolly Rancher apple flavor. The hype has slowed in recent years, but everyone loves a good comeback story. And we think the Apple Martini is ripe for one.
Apple Margarita
Few drinks bring the fiesta like a Margarita and if you're looking to host a fall fiesta, then let us introduce the Apple Margarita. It's the beach bar cocktail you know and love but with a glorious apple pie twist. It's infused with apple juice or cider, sour apple schnapps and finished with a fragrant cinnamon-sugar rim for maximum holiday nostalgia. Even if you've never had one before, the flavor will be a familiar one, and this apple juice cocktail recipe gets Granny Smith's stamp of approval.
Apple Ginger Mojito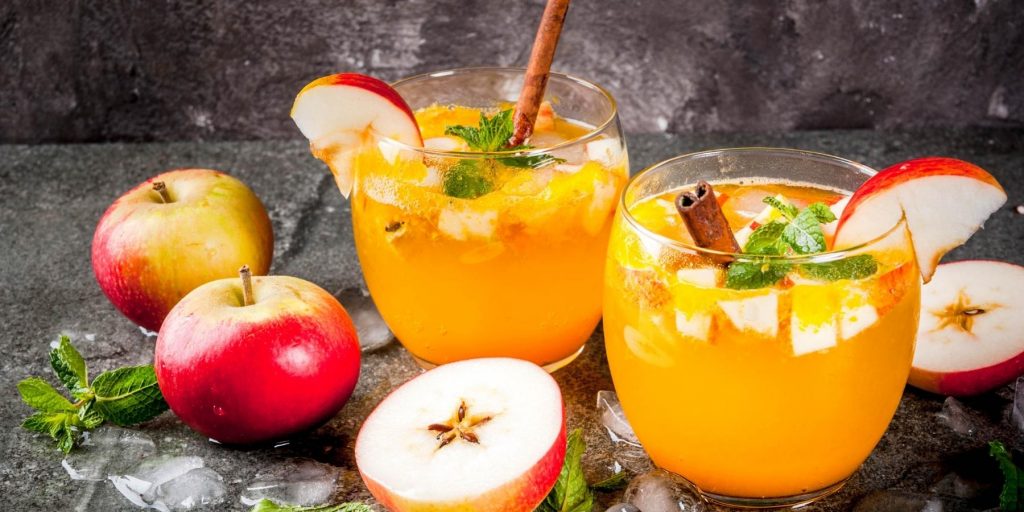 Just when you think a Mojito can't get any more refreshing, the Apple Ginger Mojito bursts onto the bar scene. This magical infusion of sweet yet tart apple purée with the kick of ginger beer rings all the happy parts of your tastebuds. The dark rum adds sweetness and complexity while the fresh mint lends a cooling effect. It's best served with an apple fan garnish which you can munch on between sips.
You might also like: Our Classic Mojito Recipe
Apple Prosecco Punch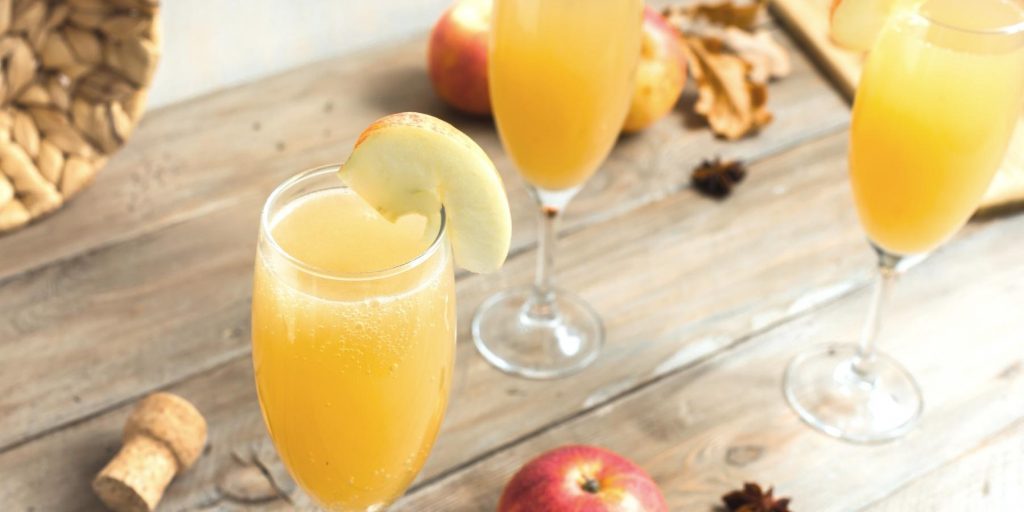 Wherever you find Prosecco, you're bound to find a good time, and it doesn't get much better than an Apple Prosecco Punch. It'll make any social hour a happy hour and the best part is you get to share it with friends. As far as cocktails with apple juice go, it's as simple as pouring cloudy apple juice, vodka, and lemon juice into a jug of ice. Top it up with a generous amount of bubbly Prosecco and you're ready to serve. If you're feeling fancy, you can add apple slices and fresh herbs like mint, thyme, or rosemary.

Rustic Manhattan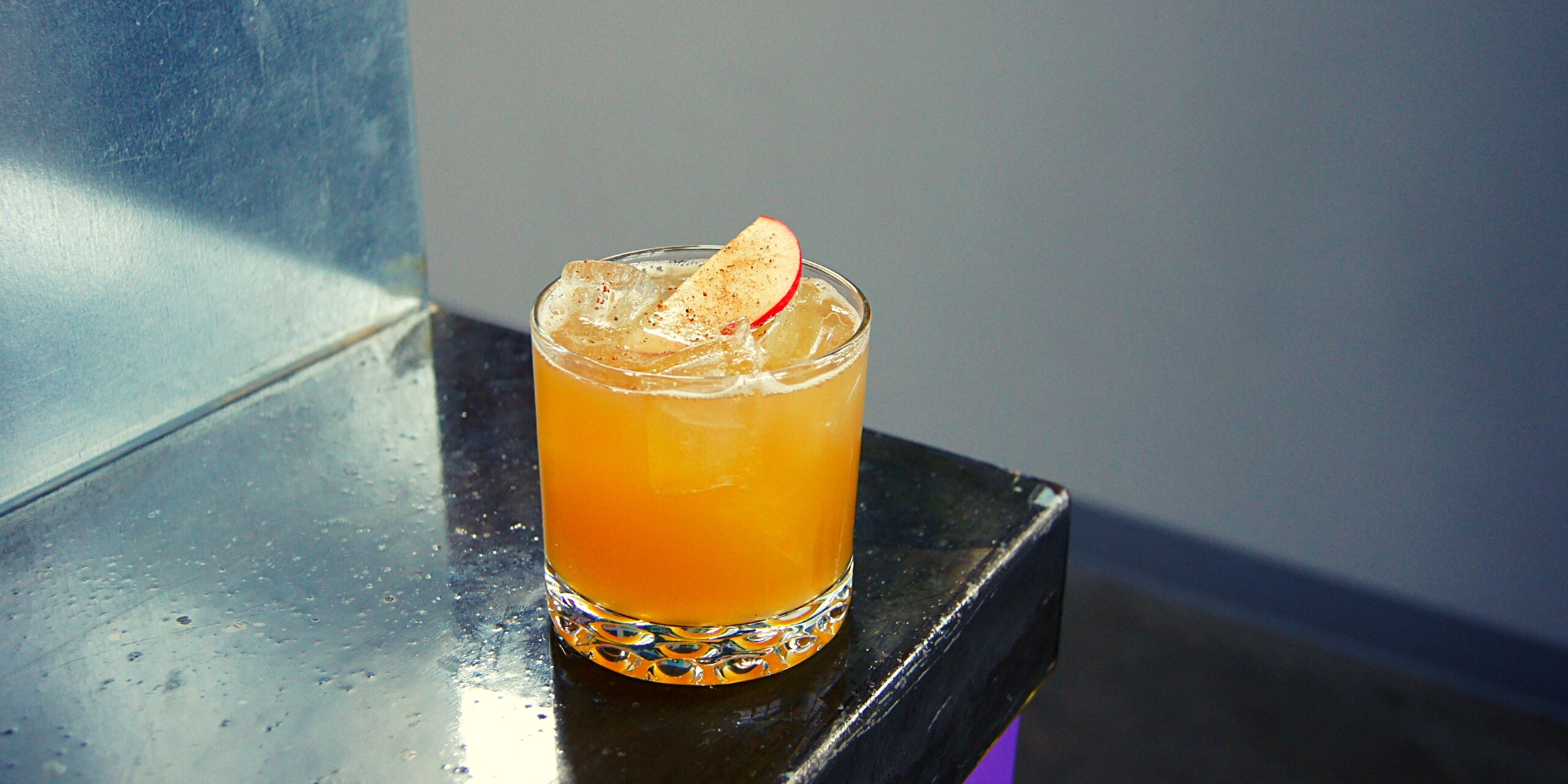 The Rustic Manhattan is the laid-back country cousin of the world-famous Manhattan cocktail. Instead of rye whiskey and sweet vermouth, it uses a blend of apple whiskey and raspberry vermouth. The blend of hefty fruit flavors elevates this unassuming cocktail into a rich and complex drinking experience. A few dashes of bitters round out the sweetness and pave the way for a lingering wooded whiskey finish.
Apple Cider Mule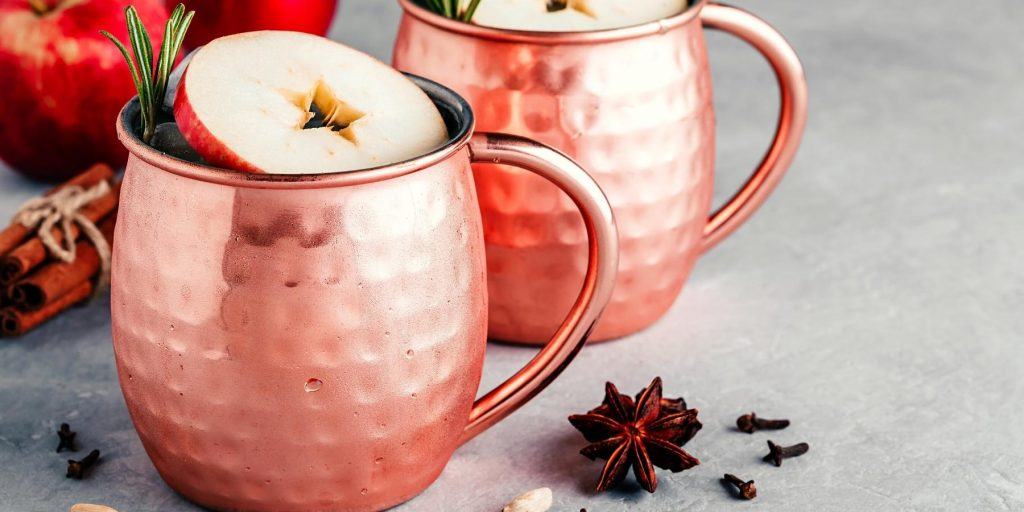 Mules may be stubborn, but they can't resist the allure of a crispy, juicy apple. What does that have to do with an Apple Cider Mule cocktail? We're not entirely sure but we bet that you're picturing a mule eating an apple in your head right now. Now imagine that mule was also sipping on a refreshing vodka and apple cider cocktail in a frosty copper mug with apple slices and mint. He looks pretty satisfied, doesn't he? You could also be this satisfied by simply clicking here.
Apple juice vs. apple cider vs. hard cider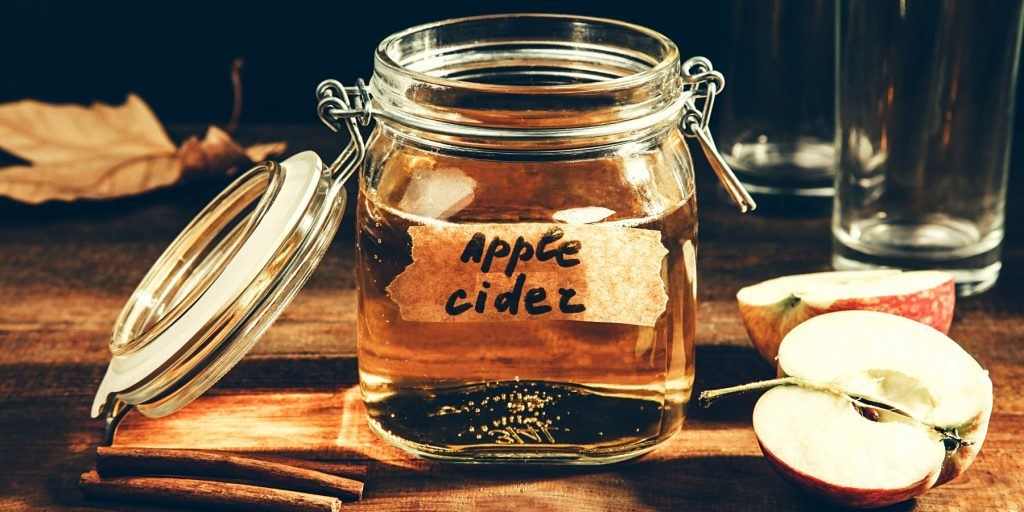 When shopping for your apple juice cocktail recipes, just remember that apple cider is not the same thing as apple juice. While both are delicious, cider will yield different results in your cocktails. The juice version is the one you drink for breakfast. It's pressed, filtered, and sweetened and it's great for cocktails with apple juice.
Apple cider is just pressed fresh apples and it's usually cloudy, raw, and unfiltered. It isn't sweetened and tends to be earthier and more tart in flavor. Apple cider can sometimes be spiced, so check the label before you buy. Be sure to store it in the fridge so that it doesn't start to ferment.
And just to confuse things even more, apple cider is not the same as hard cider, which is a fermented alcoholic apple drink. If you're keen to explore the unfiltered apple cider side of cocktails then check out our 20 Apple Cider Cocktails.
FREQUENTLY ASKED QUESTIONS
Apple juice is a perfect match for white or dark rum. Its sweet and tart character lends itself brilliantly to both the light, citrus profile of white, as well as the dark fruit and spice character of the dark. 
Apple juices that are made from concentrate are usually sweetened but they will vary in sweetness. Apple cider is usually unsweetened and can also be cloudy. The best way to find out which suits your palate is buy a few of the most popular brands and taste for yourself.
Let's be honest, brown apples don't look great especially after you've gone to the effort of making a beautiful cocktail. The reason it happens is because as soon as you slice into an apple, you're exposing the flesh to oxygen which oxidizes the apple turning it brown. A simple dip in lemon juice will stop your gorgeous apple garnishes from turning brown.
Apple cocktails are brilliant with any of the warming holiday spices. Think cinnamon, nutmeg, cloves, star anise, allspice, or ginger. You can infuse cocktails with whole spices or dust them with ground spice. 
Apples vary in sweetness and interestingly enough, the world's favorite apple, Granny Smith is known for its tartness. If you want something on the sweeter side, then try a Golden Delicious or Honeycrisp. If your apple cocktail has a sweet apple flavor then a contrasting slice of tart Granny Smith as a garnish can really get the taste buds firing.