13 Tasty Elderflower Cocktails You'll Adore
January 13, 2023 by Anna-Bet Stemmet
If you love a drink that is fresh, fruity, and soft, with lingering notes of pear, lychee, and tropical flavors, you'll adore elderflower cocktails. Elderflower liqueur is a wonderful cocktail ingredient to have around the house and can be used to make all sorts of captivating mixed drinks.
Elderflowers also symbolize new beginnings, so if you've been looking for a new cocktail avenue to explore at home, step right up to discover our picture-perfect elderflower liqueur cocktails.
1. Elderflower Gin cocktail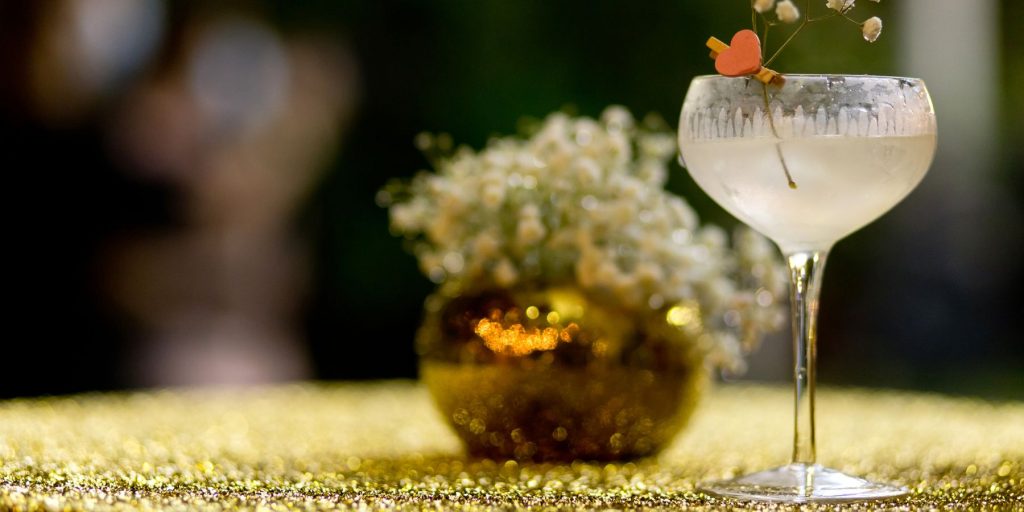 This Elderflower Gin cocktail is one of those amazing drinks that's is super simple to compile, but tastes gorgeous nonetheless. Add ice cubes to a chilled glass, squeeze over some fresh lemon juice, and pour in 2 oz Bulldog Gin, and 1 oz elderflower liqueur. Charge with 3 oz tonic water and garnish with a few mint or lemon balm leaves.
More gin vibes: 12 Festive Christmas Gin Cocktails to Deck the Halls
2. Elderflower & Strawberry cocktail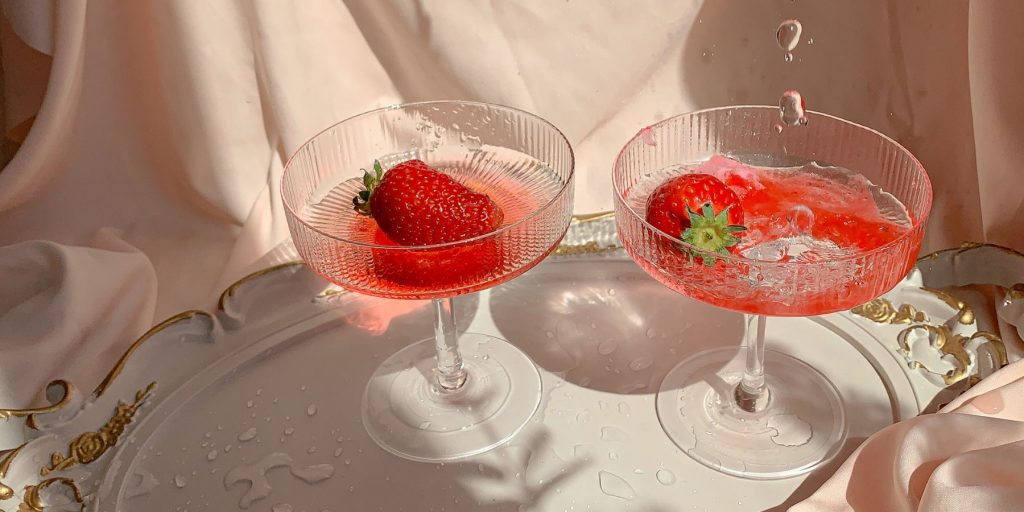 Arguably one of the most delightfully summery cocktails with elderflower liqueur in the mix, the Elderflower & Strawberry cocktail is a crowd-pleaser of note. We love making strawberry cocktails like these at the height of summer when berries are in season. This is also a good time to make your own strawberry syrup.
Add a handful of washed, hulled strawberries to a cocktail shaker with 1 oz of lime juice and the peel of half a lime, muddle together and remove the lime peel. Add 2 oz Bulldog Gin, 1 oz elderflower liqueur, 0.5 oz simple syrup, and an egg white to the shaker. Dry shake without ice for 10 seconds, then add ice and wet shake for another 10 seconds. Double strain into a serving glass, garnish with a fresh strawberry and serve.
All about egg whites: Your Guide to Making Egg White Cocktails the Easy Way
3. Daisy Cutter Martini cocktail
Of all the types of martinis out there, the Daisy Cutter is perhaps the most fabulously floral. This elderflower vodka cocktail calls for 1.5 oz SKYY Vodka, 1 oz Cinzano Vermouth Bianco, 1 oz elderflower liqueur and 0.25 oz Chartreuse liqueur. Shake all the ingredients with ice, fine-strain into a chilled glass, and garnish with mint leaves.
4. Thyme Elderflower Gimlet cocktail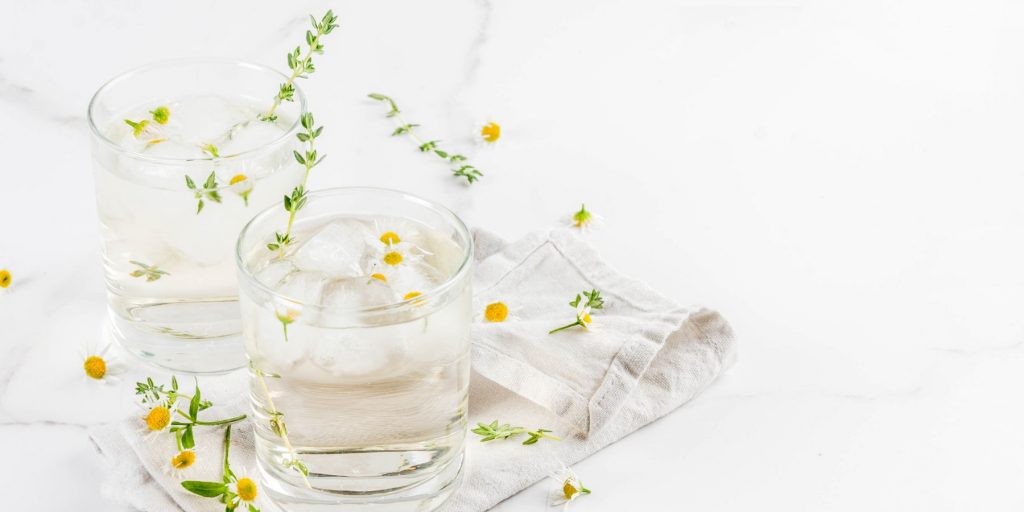 Keen to try cocktails with elderflower liqueur that venture into a more herbaceous space? Then you've got to shake up the Thyme Elderflower Gimlet. This floral-tinged riff on the classic Gimlet combines 2 oz Bulldog Gin, 1.5 oz elderflower liqueur, 1.5 oz fresh lime juice, and 0.5 oz thyme simple syrup, which is added to a cocktail shaker with ice. This is shaken until well-chilled and then poured into a rocks glass, ice and all.
TOP TIP: Here's a guide to making infused simple syrup that will show you how to make DIY thyme syrup.
5. Elderflower Whiskey Sour cocktail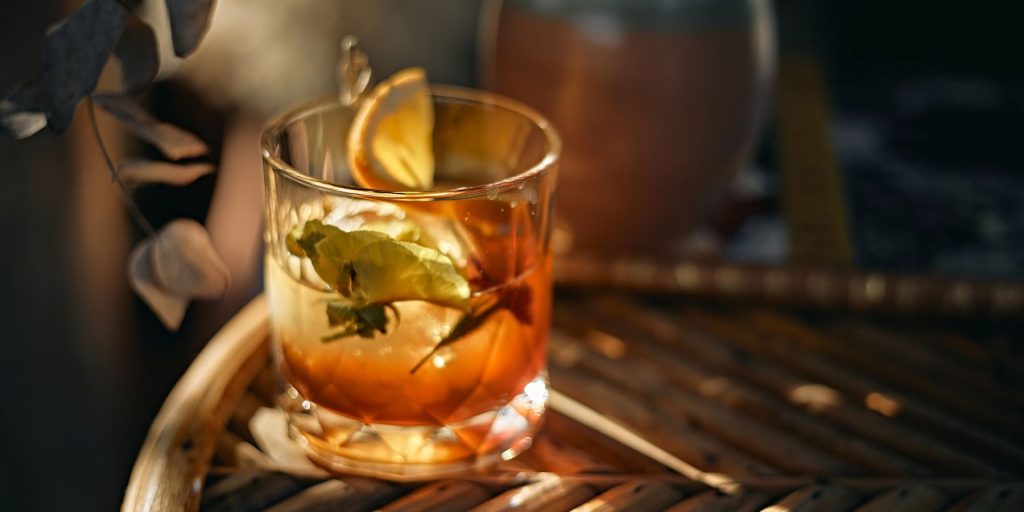 The iconic Whiskey Sour is one of those ever-popular mixed drinks that always makes a splash, and we love this spin-off that incorporates some floral notes. Add 1.5 oz fresh lemon juice, 1.5 oz Wild Turkey 101 Bourbon, and 1.5 oz elderflower liqueur to a cocktail shaker with ice. Shake vigorously, strain into a cocktail glass, and garnish with a lemon twist, if preferred.
6. Floral Daiquiri cocktail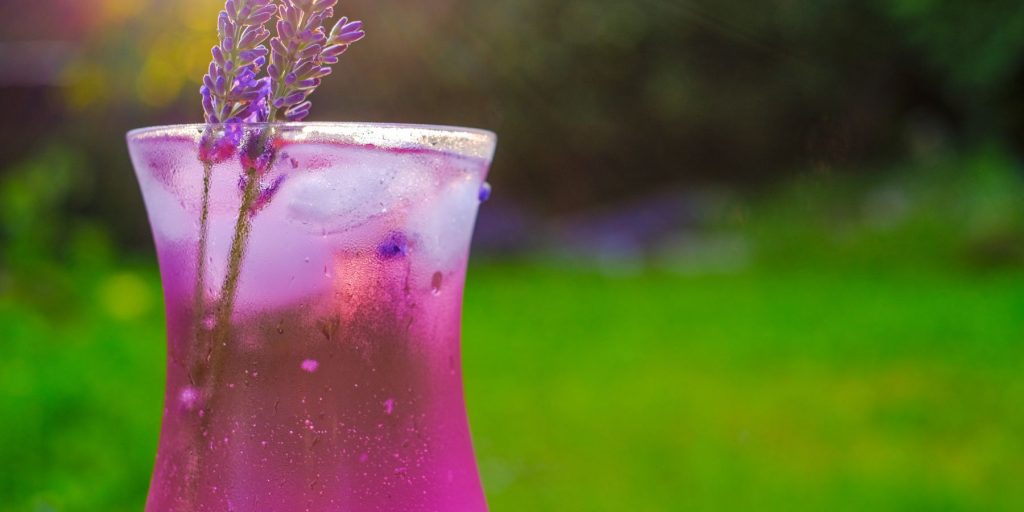 Every now and again, it's nice to whip up a showstopper of a drink. This is when we like to pour a Floral Daiquiri. Start by swirling 1 oz of creme de violette liqueur in a chilled glass. Next, muddle a few fresh blueberries in the base of a cocktail shaker, then add 2 oz Wray & Nephew Overproof Rum, 0.5 oz lime juice, 0.5 oz lavender simple syrup, and 0.5 oz elderflower liqueur, along with ice. Shake until frosty, and fine-strain into the liqueur-rinsed glass.
The lavender-infused simple syrup called for in this recipe is made in the same way as the thyme syrup used in the Thyme Elderflower Gimlet. Read more about making DIY syrups here.
Go a little fruitier: Our Island-Style Strawberry Banana Daiquiri
7. Blood Orange Elderflower Gin cocktail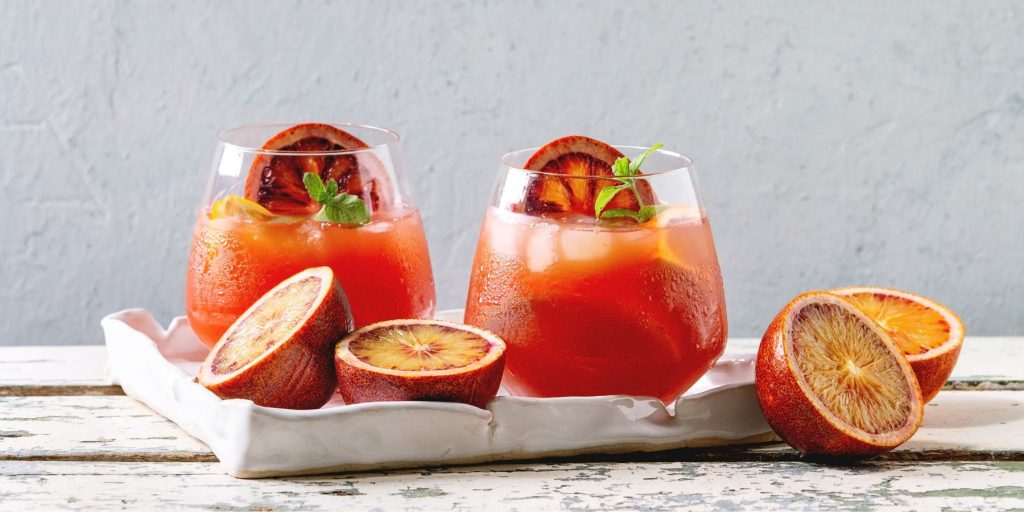 Another fanciful gin and elderflower cocktail that sips oh-so-beautifully, the Blood Orange Elderflower Gin Cocktail combines 1 oz Bulldog gin, 0.75 oz elderflower liqueur, 0.5 oz lime juice, 2.5 oz ginger ale, and 1 oz blood orange juice. Build the gin, liqueur, lime juice and ginger ale in a glass, then top it with ice. Now, slowly pour over the blood orange juice, and garnish it with blood orange slices.
Try a vodka base: Our Deliciously Crimson Blood Orange Vodka Cocktail
8. Elderflower Champagne cocktail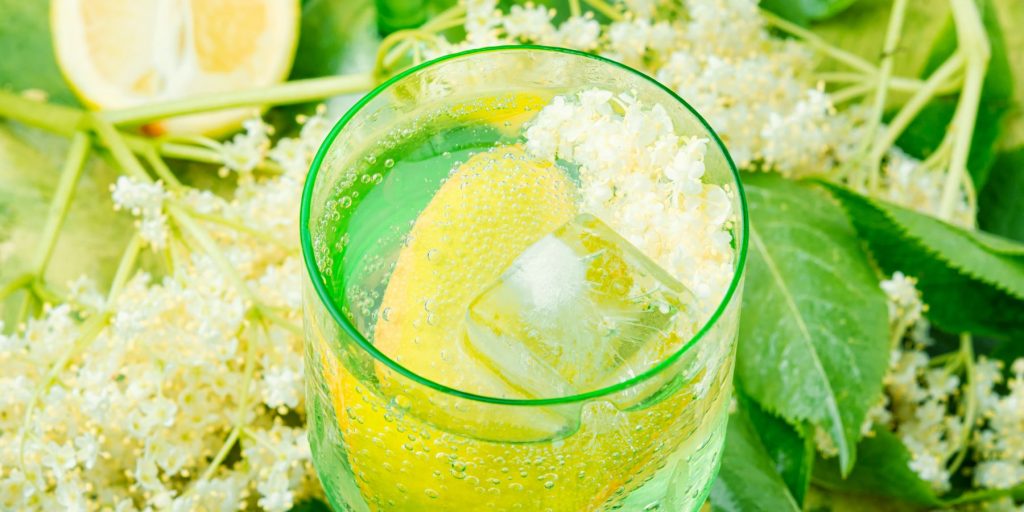 We love summer Champagne cocktails with a twist, and this compelling composition is truly remarkable. Beautiful for brunch, it calls for 2 oz elderflower liqueur, 3 oz Champagne, 1 oz club soda, and a lemon twist to garnish. Pour the liqueur and Champagne into a glass with ice, top with the club soda, stir gently, garnish with the lemon twist, and serve.
9. Pear Martini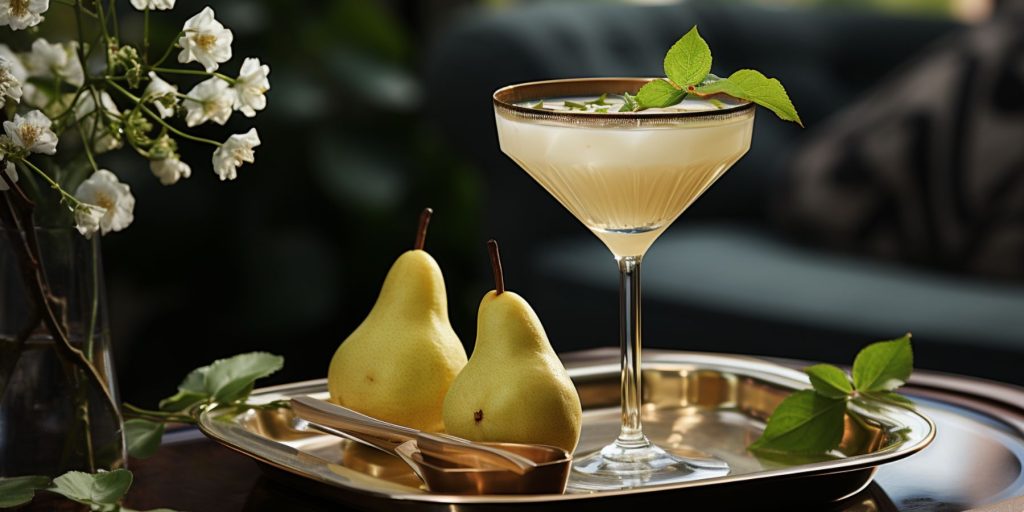 Looking for a sweet, crisp cocktail? The Pear Martini is an irresistible sipper that only requires four ingredients and comes together in five minutes – the best combination when you've got your hands full hosting, but also want to serve up something impressive.
More fruity vibes: 22 of the Freshest Strawberry Cocktails to Make All Year Round
10. St Germain & Cranberry Cocktail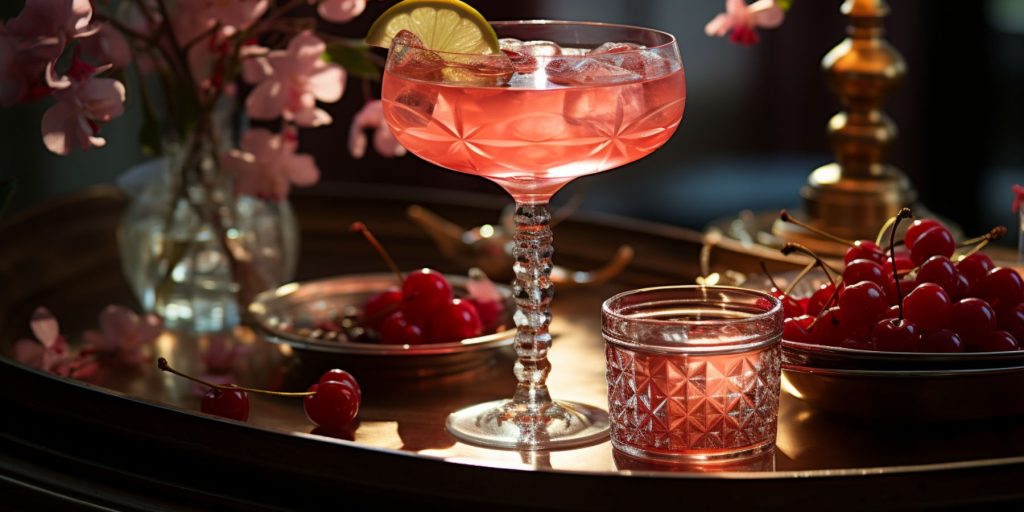 The delicate flavor of elderflower liqueur pairs exceptionally well with the tartness of cranberry juice. To make a St Germain & Cranberry Cocktail, fill a cocktail shaker with ice cubes. Add 2 oz SKYY Vodka, 1 oz elderflower liqueur, 1 oz cranberry juice, and 0.5 oz freshly squeezed lime juice. Shake vigorously to combine and strain into a chilled serving glass. Garnish with a lime wedge and frozen cranberries and serve.
Love cranberry cocktails? 13 Cranberry Cocktails for Christmas
11. French Blonde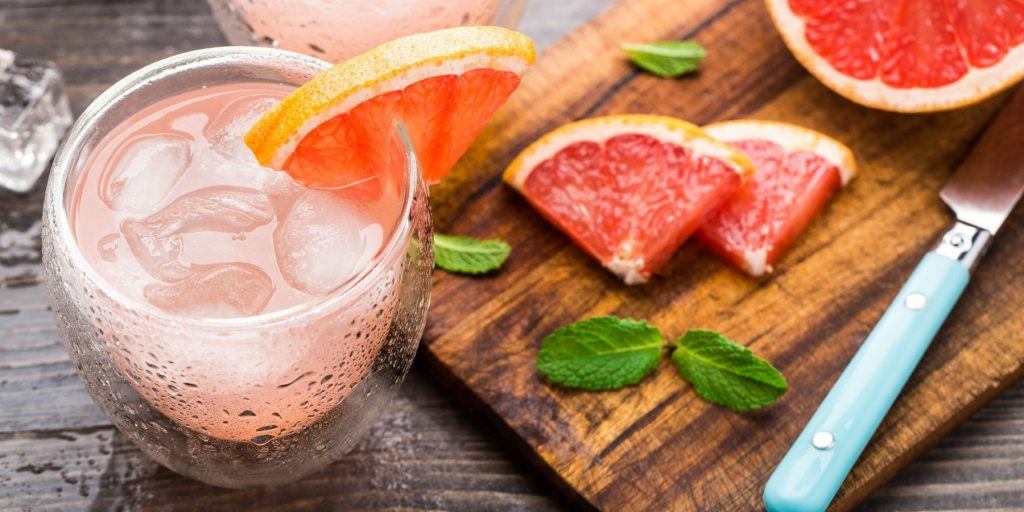 The French Blonde walks a delicious line between sweet and tart that runs like a golden ribbon through the vodka and elderflower liqueur, tied into a pretty little bow by the grapefruit juice and bitters that gives it some nice depth of flavour. We love serving this as a brunch cocktail.
Learn more: Why Bitters for Cocktails Are on Everyone's Lips
12. Mistletoe Martini
If you're looking for a drink that just looks like Christmas, then you will love the Mistletoe Martini. The festive drink is an indulgent fruity Martini with a vodka base and delicious notes of cranberry and elderflower added to the mix. Serve it with your best holiday dishes and watch the magic happen.
You might also like: 8 Popular Layered Cocktails that Always Make a Splash
13. Apple Dream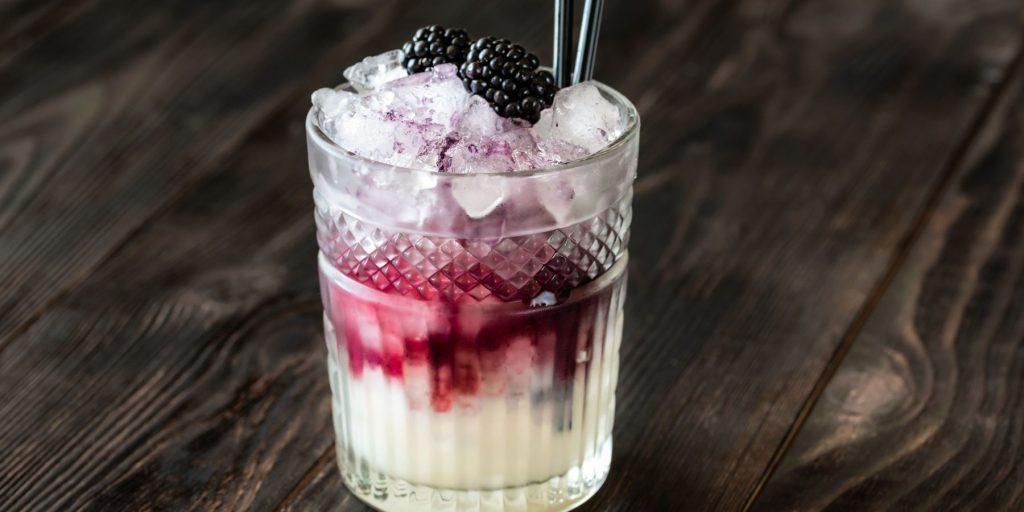 The Apple Dream cocktail is a delightful concoction of gin with notes of sweet apple, delicate elderflower, and tart lemon juice, mixed with bubbly club soda and a splash of sweet blackberry liqueur.
Feeling all flowery and festive yet? We hope so! If you'd like more inspiration like this delivered to your inbox, it would delight us endlessly if you sign up for our newsletter. We pinky-promise to only ever send you the really good stuff.
FREQUENTLY ASKED QUESTIONS
In the form of a liqueur or cordial, elderflower makes a wonderful addition to a variety of cocktails built on spirit bases like SKYY Vodka and Bulldog Gin. A few popular elderflower cocktails include the Daisy Cutter Martini, Elderflower Champagne Cocktail, and Thyme Elderflower Gimlet.
Elderflower liqueur and cordial tastes fresh, fruity, and soft, with lingering notes of pear, lychee, and tropical flavors.