12 Festive Christmas Gin Cocktails to Deck the Halls
November 24, 2022 by Anna-Bet Stemmet
On the first day of Christmas my true love gave to me… a gorgeous spin on the classic G&T! Here are 12 Christmas gin cocktails that will get you in the, ahem, holiday spirit in no time at all. Happy clinking, holidaymakers!
1. French 75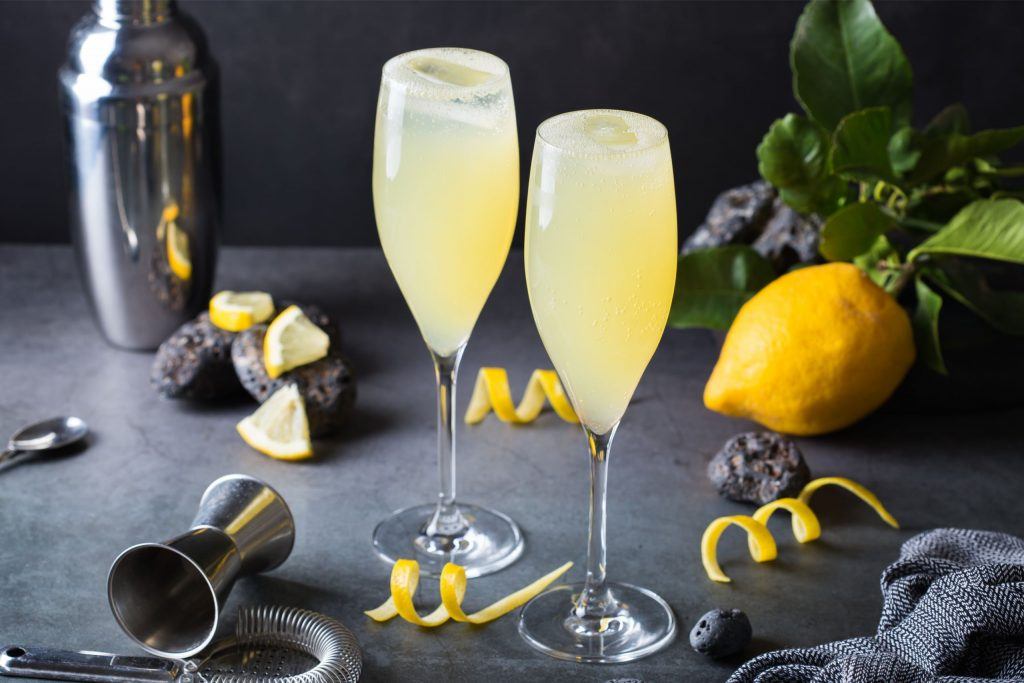 If a gin Prosecco Christmas cocktail sounds like your kind of drink, may we please introduce you to the iconic French 75? Named for a field gun used in WWII, this pretty cocktail has a fair amount of kick but goes down a treat. It combines Bulldog Gin, Prosecco, fresh lemon juice, and simple syrup to create a tasty Prohibition-era drink that never seems to go out of style.
Roaring 20s inspo: 12 Prohibition-Era Cocktail Recipes from the Roaring Twenties
2. Cranberry Gin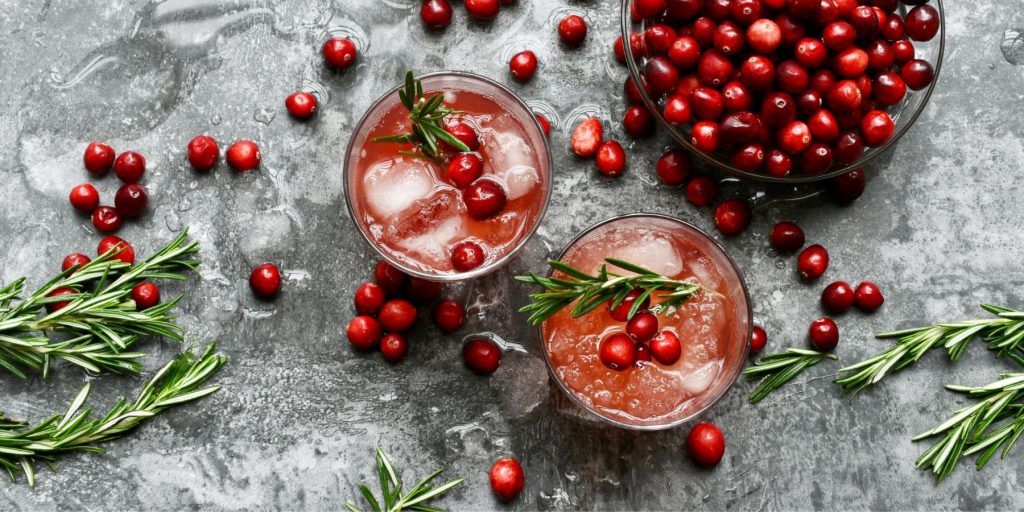 The Cranberry Gin Christmas cocktail is a beautifully cheery mixed drink that casts everyone's favorite holiday berry in the leading role. It's also very easy to make, which makes it a great choice for festive get-togethers with plenty of friends and family in the mix.
You simply combine 1.5 oz Bulldog Gin, 0.5 oz fresh lemon juice, and 5 oz cranberry juice. The drink is built straight in a rocks glass with ice and garnished with fresh cranberries and mint (optional).
3. Gin Espresso Martini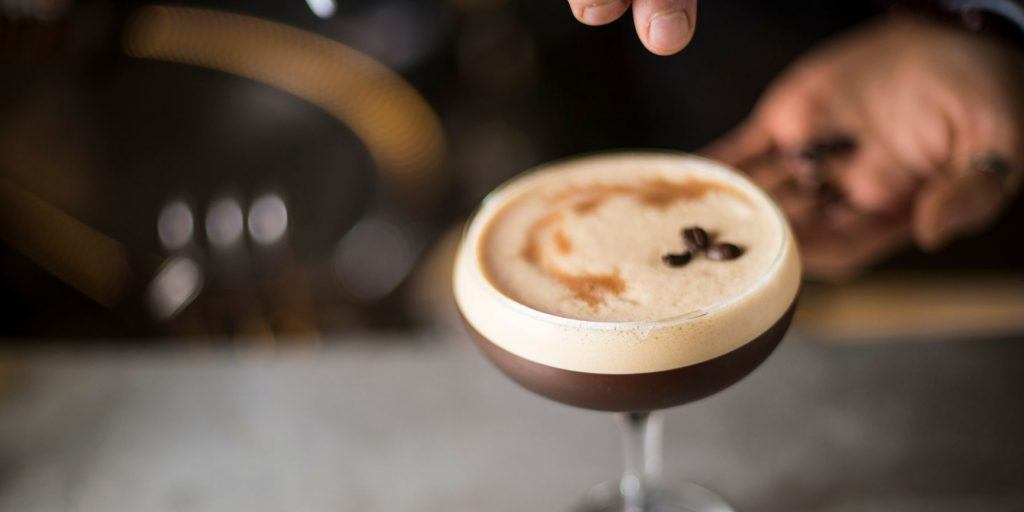 Typically, an Espresso Martini recipe is made with SKYY Vodka, but we also like to stir things up now and again by making it with gin. Add some coffee liqueur, and a shot of fresh espresso, and you've got the perfect after-dinner drink that's still one of our favorite types of Martinis today.
4. White Lady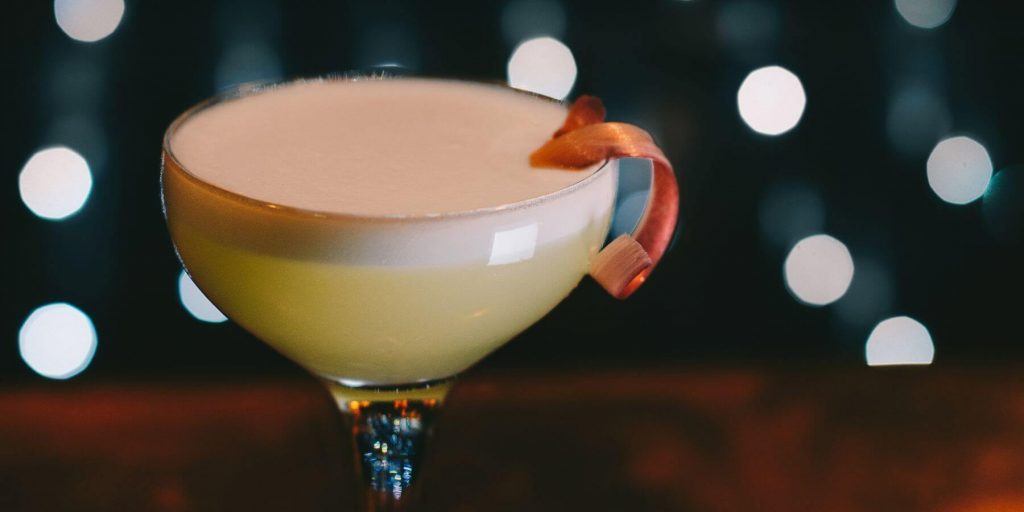 This 1920s gin-laced sour is a tour de force that combines the zesty tartness of good gin, bitter orange botanicals, and lemon juice, which are beautifully tamed by rich egg white that adds a silken texture for sophisticated sipping.
5. Gin & Tonic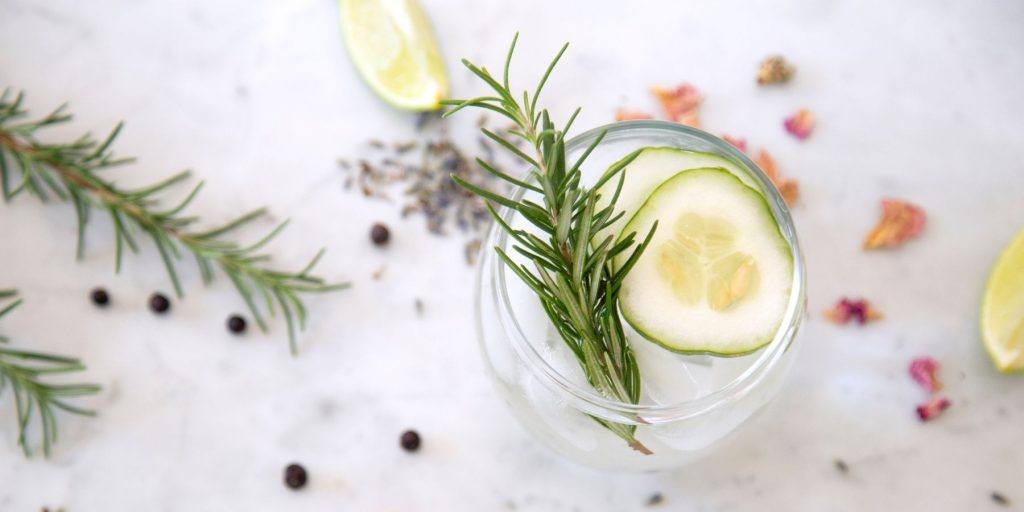 Christmas cocktails with gin don't have to be complicated to be amazing – you can also keep it really simple and stick with the classic gin and tonic—especially if you're on a holiday budget. Simply add a measure or two of gin to a Collins glass with ice, top it off with 5 oz of your favorite tonic water, add a squeeze of lime or lemon juice, and you are good to go. If you're feeling fancy, you can play around with garnishes like blueberries, strawberry slices, gooseberries, and even spices like pink peppercorns.
Curious? What is Gin Made From: The Ori(gin) Story & More
6. Rosemary Gimlet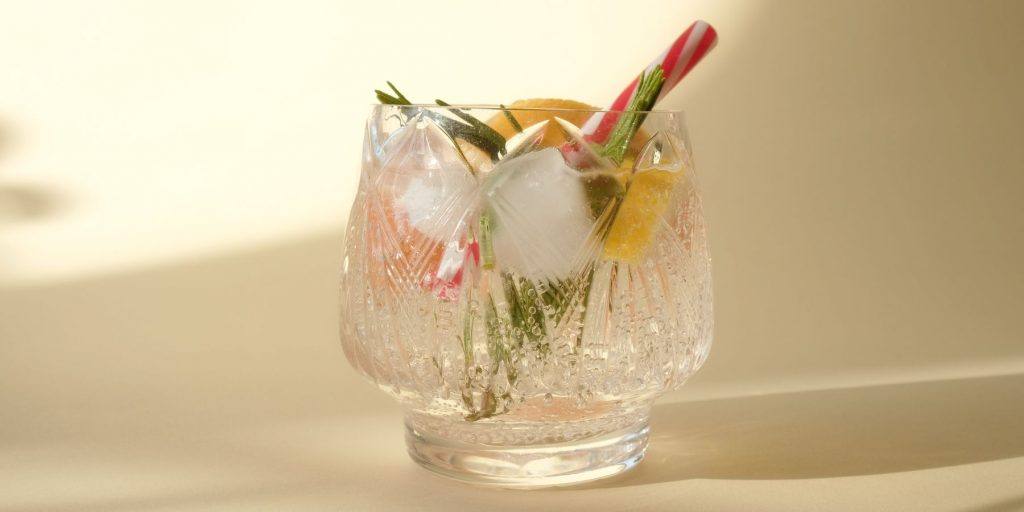 Ostensibly prescribed as a daily tonic to prevent disease among sailors and officers in the British Navy in the 19th century, the Classic Gimlet is said to be the brainchild of Surgeon Admiral Sir Thomas Gimlette. It combines gin, lime juice, simple syrup, and an optional splash of soda water.
To take it into a more wintery space, we like to switch out the simple syrup for rosemary-infused syrup and add a sprig of rosemary as garnish. It's a small substitution but makes for a fun flavor shift.
7. Sloe Gin Fizz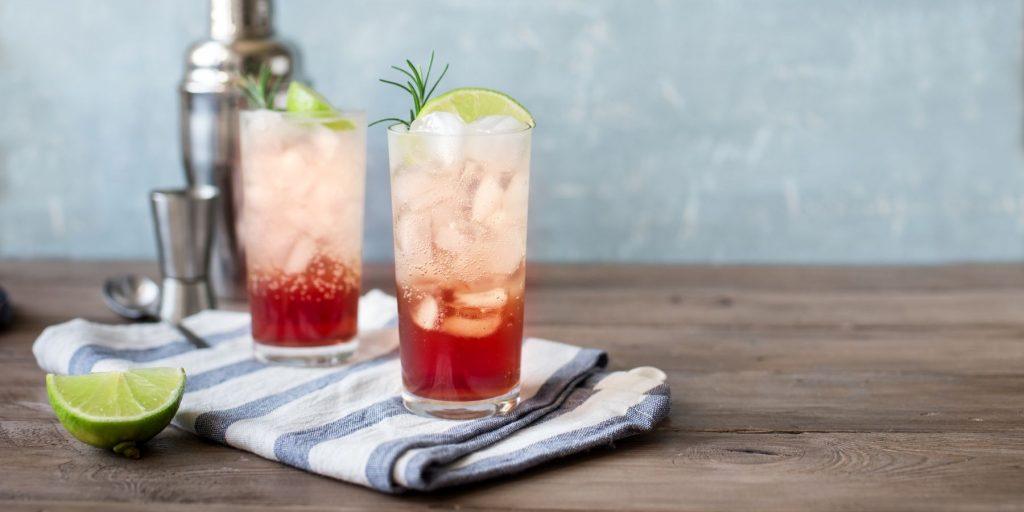 Sloe gin Christmas cocktails are synonymous with the silly season, and with good reason – they are utterly delicious. Sloes are sour berries that grow on blackthorn bushes and are infused with gin to create a typically English, purplish-red gin-based liqueur that has become a winter staple around the globe.
To make a Sloe Gin Fizz, you simply add some lemon juice and simple syrup, shake it up, decant it into a glass with fresh ice, and then top it up it with club soda
8. Hot Gin Old Fashioned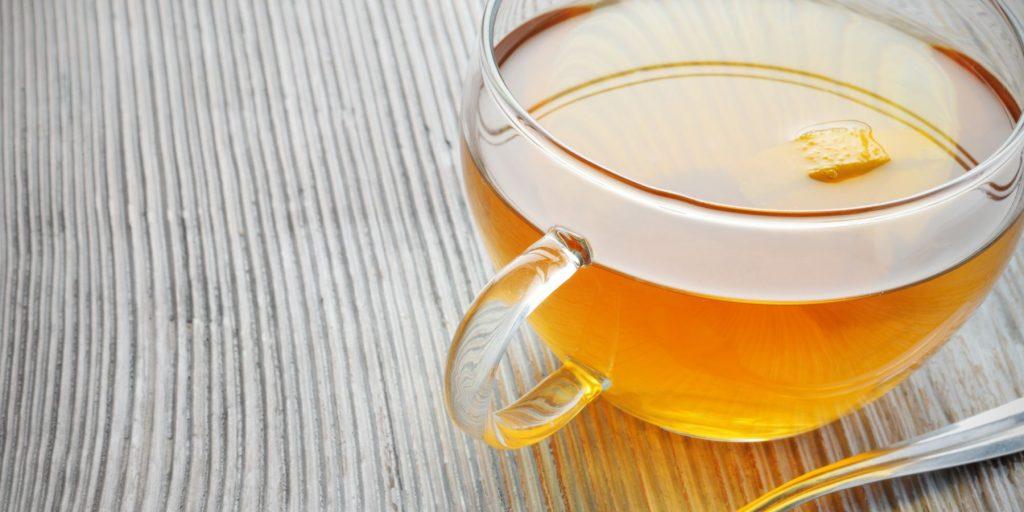 The OG Old Fashioned combines Wild Turkey 101 Bourbon, simple syrup, and bitters, but we are also rather partial to its cousin, the Hot Gin Old Fashioned. As far as old-school Christmas gin cocktail recipes go, this one hits all the high notes.
It combines 1.5 oz gin, 0.5 oz simple syrup, 2 dashes of orange bitters, and 1.5 oz of boiling water with a twist of orange. You gently heat the gin, syrup, and bitters in a saucepan, add the boiling water, and serve it in a heat-proof serving container like a teacup or a tankard, with an orange twist as garnish.
9. Christmas Negroni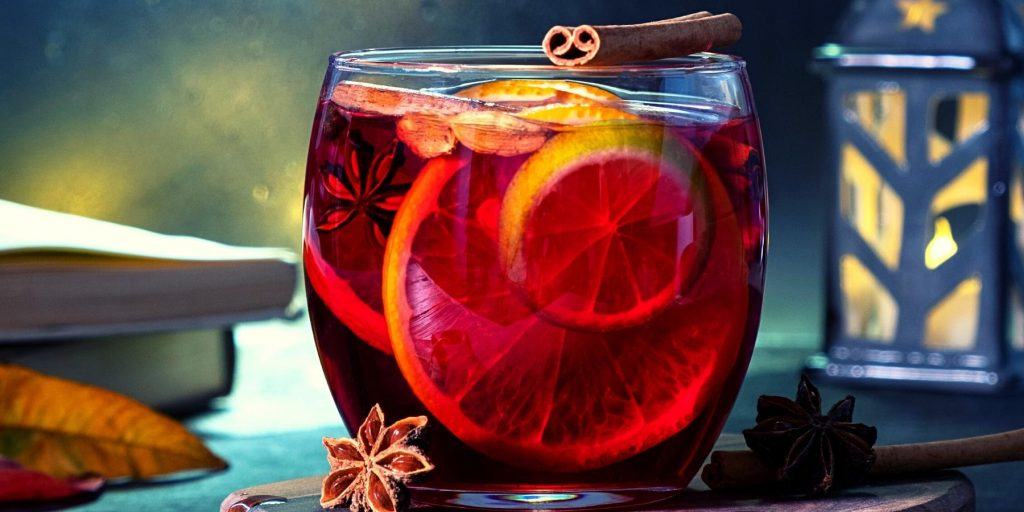 If you like gin-based Christmas cocktails that challenge you to take your drink-making skills to the next level, we highly recommend the Christmas Negroni. It's rather simple to pull off but does require a bit of effort beforehand.
To make it, you first need to infuse gin with baking spices for up to three days. Once this is done, it's as simple as adding Campari, Cinzano Vermouth Rosso, and garnishing it with orange peel, a cinnamon stick, and star anise. Pretty and festive!
10. Gibson Martini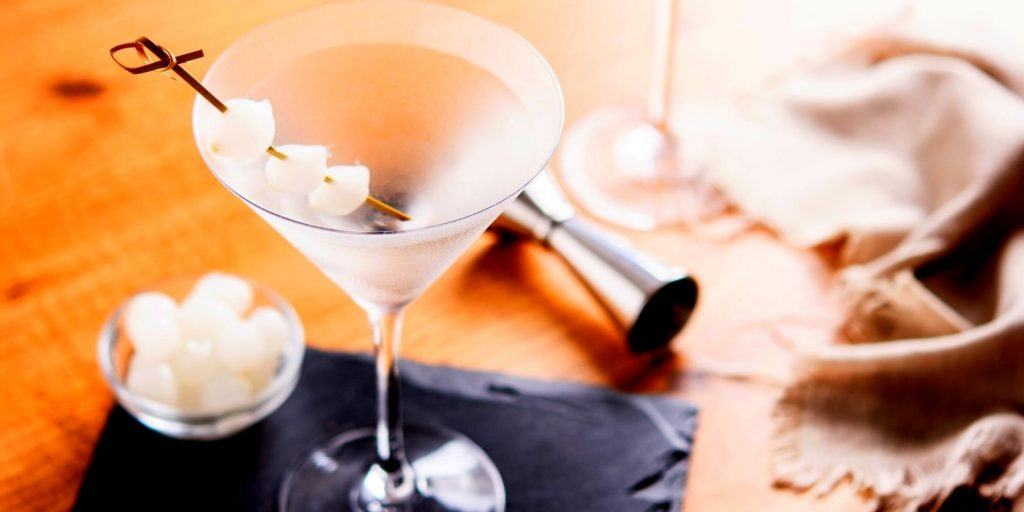 Arguably one of the most discussed cocktails of the last year or so thanks to its appearance in The Queen's Gambit as Beth Harmon's drink of choice, the Gibson combines gin, Cinzano Vermouth Bianco, and ice. Strained and served in a chilled martini glass and garnished with a pickled cocktail onion, this drink is about as classic as it gets.
11. Winter Mimosa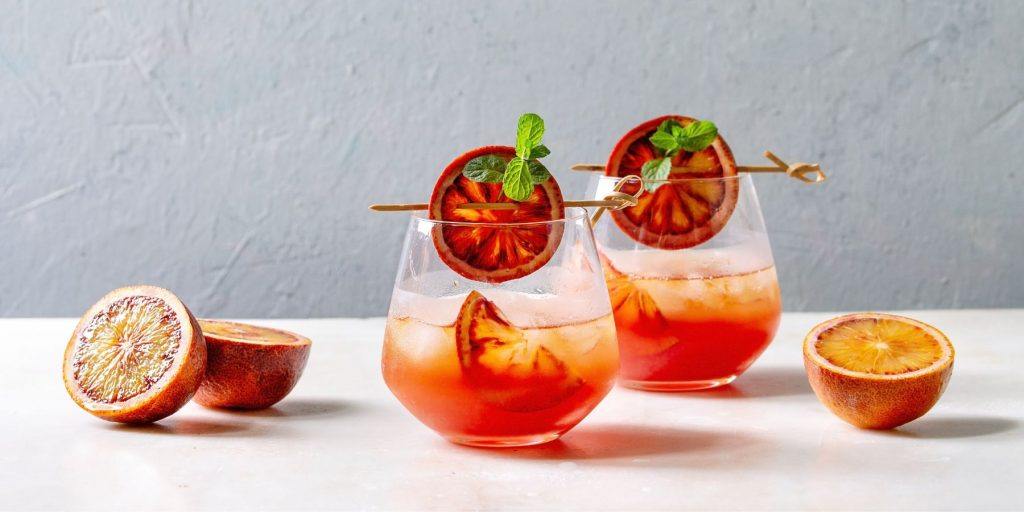 The best Christmas gin cocktails are often a festive riff on well-known drinks, and this is indeed the case with the Winter Mimosa. To usher it into the holiday space, the classic orange juice-and-Prosecco recipe is given a bit of an upgrade.
It combines 2 oz gin, 4 oz blood orange syrup, and a squeeze of fresh lime juice, which is shaken up, poured into a Champagne flute, charged with Prosecco, and garnished with sliced blood oranges.
12. Hot Toddy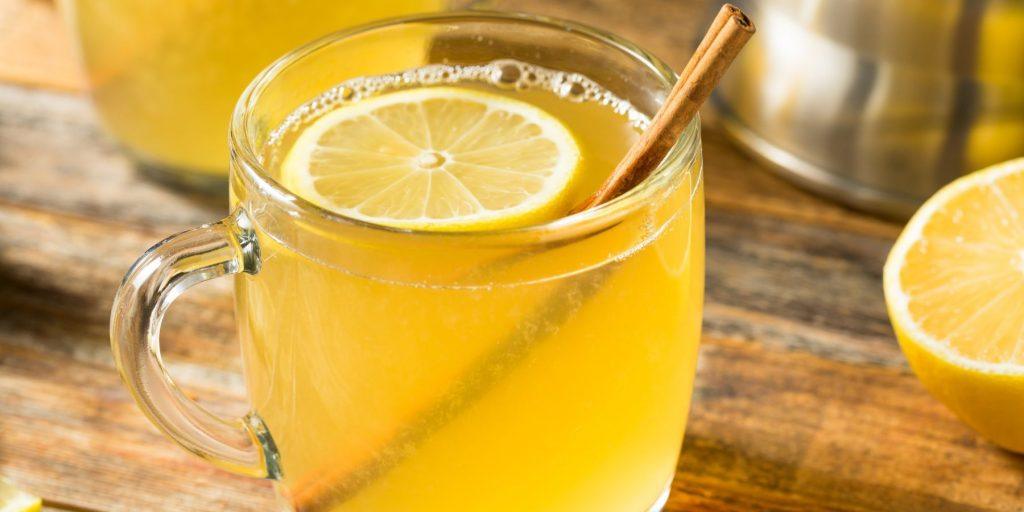 The Hot Toddy has been around in some shape or form for centuries. It's completely soothing, and a drink that can also be customized to feature your favorite base spirit and steeping ingredients. We like to make it using Wild Turkey 101 Bourbon, fresh lemon juice, brown sugar, cloves, and sliced lemon.
More cosiness this way: 13 of the Best Warm Winter Cocktails to Stave Off the Cold This Season
FREQUENTLY ASKED QUESTIONS
If you want to celebrate the festive season with 12 amazing gin cocktails, we recommend the Frech 75, Cranberry Gin cocktail, Gin Espresso Martini, White Lady cocktail, Gin & Tonic, Rosemary Gimlet, Sloe Gin Fizz, Hot Gin Old Fashioned, Christmas Negroni, Gibson cocktail, Winter Mimosa, and Hot Toddy. Find all the recipes right here on The Mixer.
Gin is a very versatile spirit that pairs wonderfully with everything from cranberry and zesty citrus juices, to tonic water, espresso, warm mulled wine, and so much more.