11 Most Popular Après Ski Drinks After a Day at the Snow
August 02, 2022 by Helena Lombard
Après Ski drinks is a popular pastime enjoyed in ski countries across the globe. It's a French term, which literally means "after-ski" and for many, this drinks tradition is just as important as the skiing itself.
So, if you're reading this from your mountain lodge in Aspen (lucky you!), or if you're stuck at home on a snowy winter's day, we have 11 of the best Après Ski drink recipes to warm you up. One word of warning though: don't drink and ski. These cocktails are best enjoyed after an adrenaline-packed day on the slopes.
1. Hot Toddy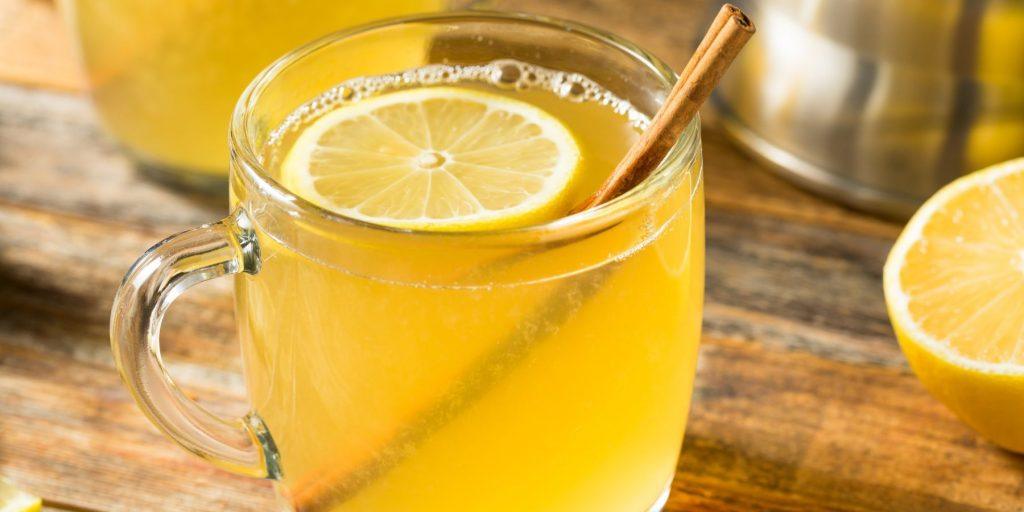 The Hot Toddy is one of the most classic winter drinks, and it couldn't be simpler to make. You will need whiskey, lemon, honey, spices and hot water. Every sip is absolute bliss and will give you the same warm feeling you get from a hot bubble bath. If whiskey isn't your cup of tea, mix this ski cocktail with brandy, rum, or cognac instead. There are no rules to making this drink other than that it should be served as the name suggests: while it's hot.
2. Espresso Martini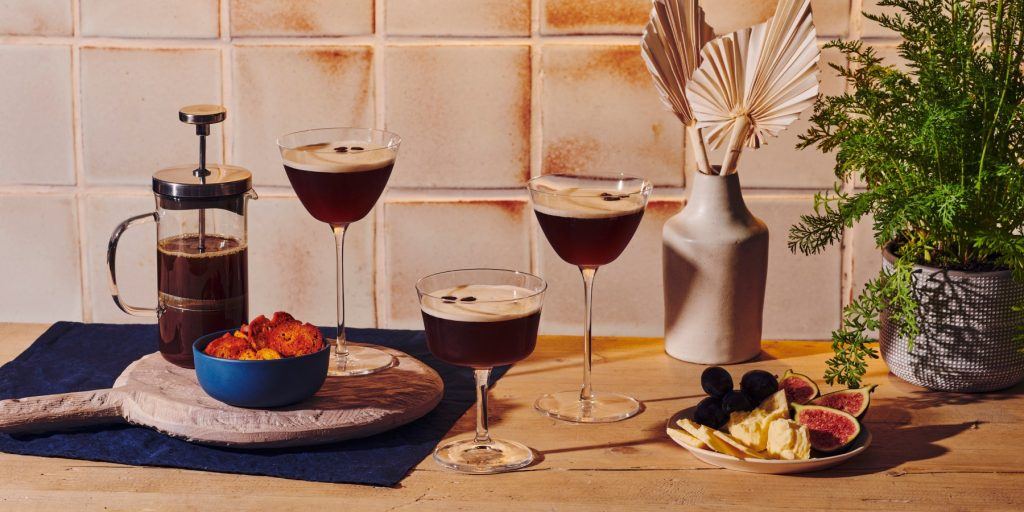 This is one of the most famous Martinis and doesn't need much of an introduction. If you spent a long day on the slopes and you're looking for a quick energy kick, then the Espresso Martini will definitely do the trick. Our recipe is easy to adapt to your friends' tastes, and you can make it as indulgent or as simple as you want. Make these, and drink to your health, wealth and happiness. Cheers!
3. Mulled Wine/ Vin Chaud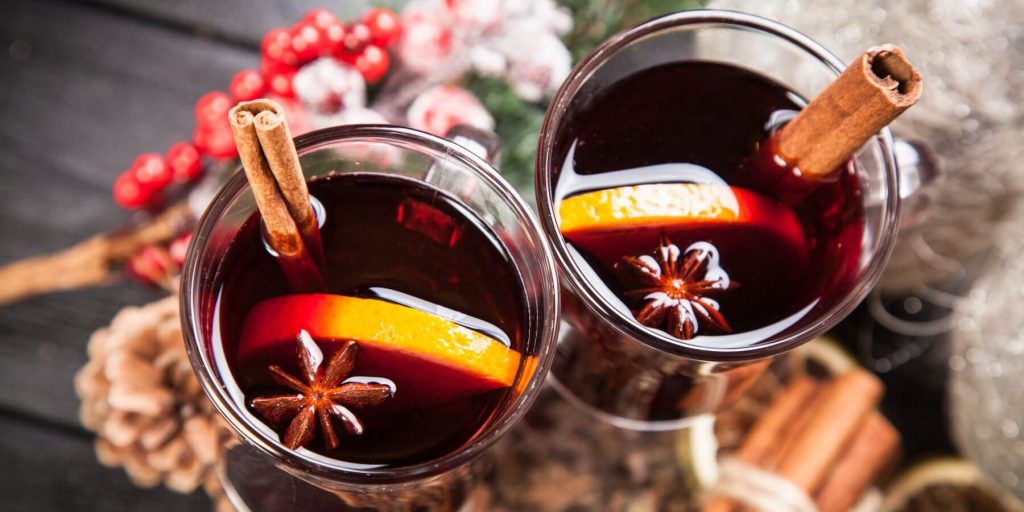 Mulled wine is another regular on Après Ski drink menus worldwide, with different countries adding different flavors and garnishes. To make our Mulled Wine, combine red wine, baking spices, brandy, fresh oranges, and sugar in a pot, cover and simmer for up to 3 hours. Serve in warmed mugs with garnishes of your choice. This spiced wine is easy to make in a batch, so it's perfect for large gatherings.
4. Aperol Spritz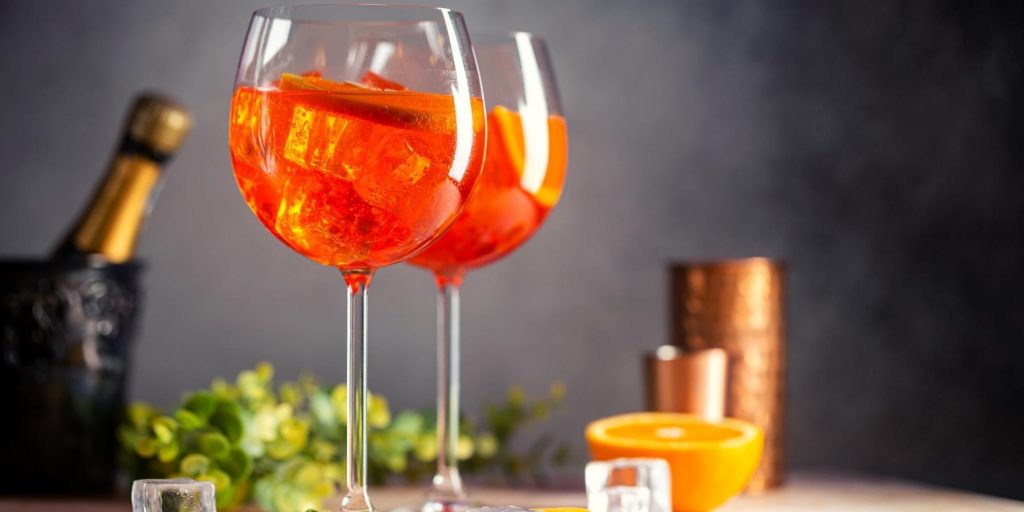 The Aperol Spritz is synonymous with slowing down and taking it easy with friends. It's one of the more popular Italian Après Ski drinks around and is easy to mix together. Made with Aperol, prosecco and soda water, it's lower in alcohol than most cocktails, so you can enjoy more than one. This is the perfect drink for springtime skiers.
5. Hugo Spritz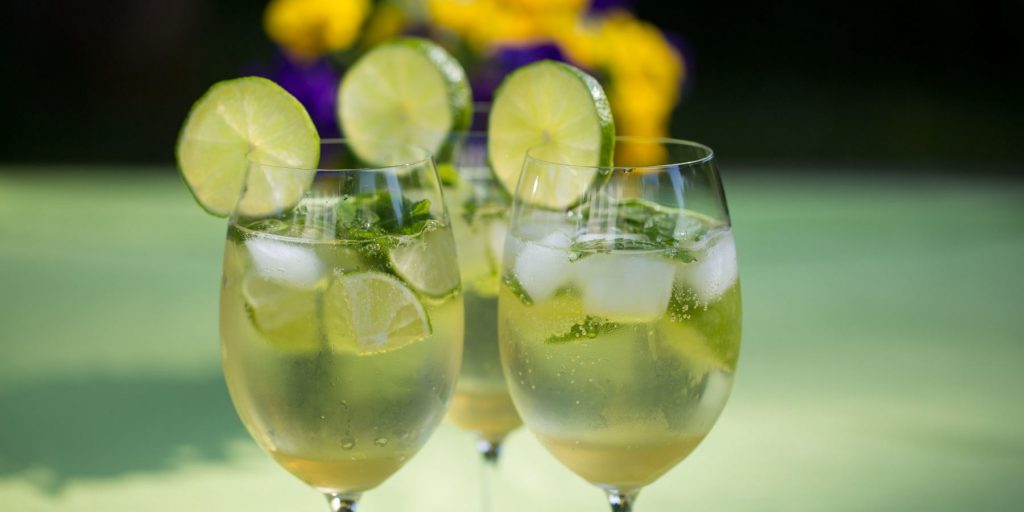 Speaking of brilliant Italian traditions and light, bubbly drinks, the Hugo Spritz is another exciting low-ABV addition to the Après Ski lifestyle. Made with elderflower liqueur, Prosecco, and club soda, it's a delightful floral spin on the Aperol Spritz. Make these bubbly low-proof drinks to kick off cocktail hour in style.
6. Irish Coffee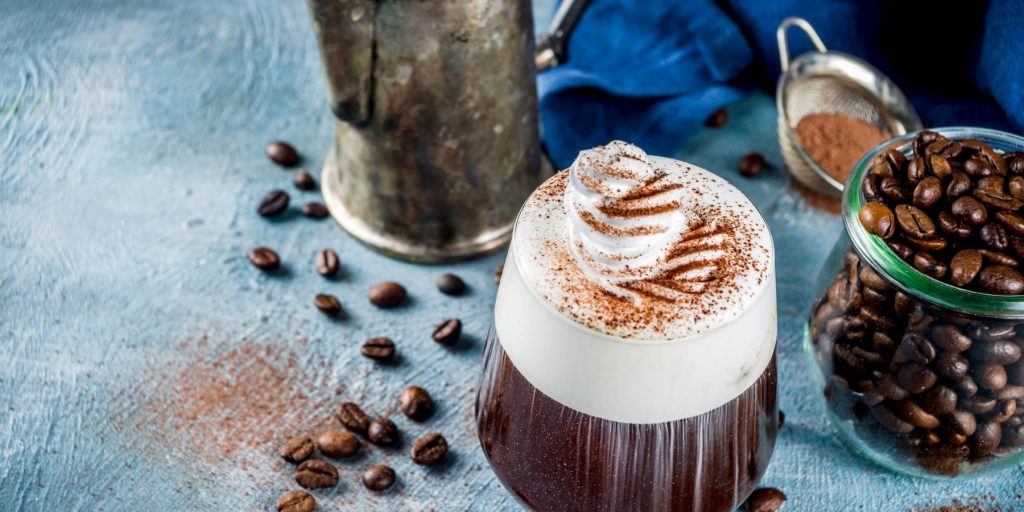 The Irish Coffee had a reputation for being "dad's drink" for many years, but this classic combination is an excellent addition to your Après Ski cocktail collection. Made with whiskey and coffee (a classic combination), sugar, and whipped cream, it's the perfect pick-me-up after a long day on the slopes. Make sure to check out our best coffee cocktails for more inspiration.
7. Tom and Jerry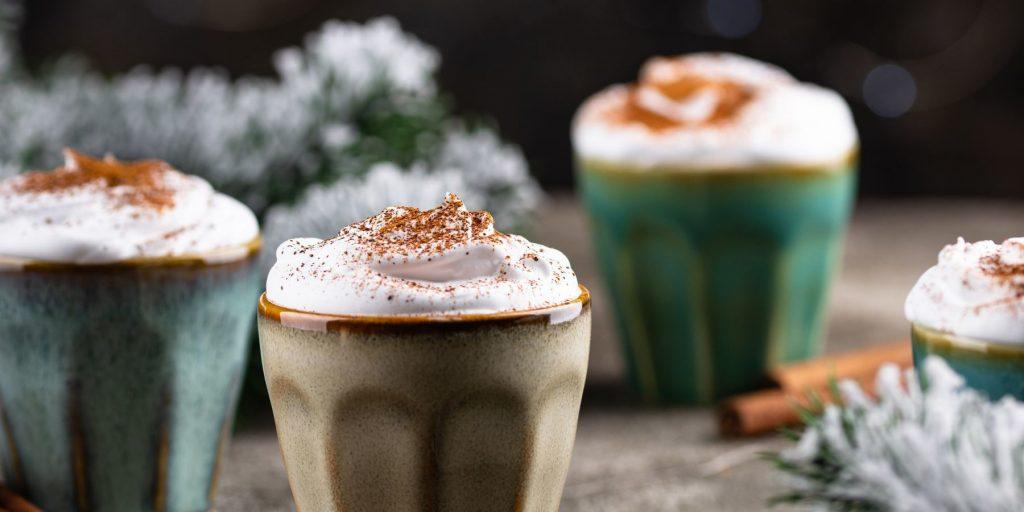 The Tom and Jerry cocktail is a warm milk punch made up of two parts: batter (made with butter, eggs, sugar, spices and rum) and brandy. This spiced boozy milk cocktail is often compared to eggnog and was created in England in the 1820s. While it's not the easiest drink to make, it's well worth the effort. Why? Because butter makes everything better!
8. Hot Buttered Rum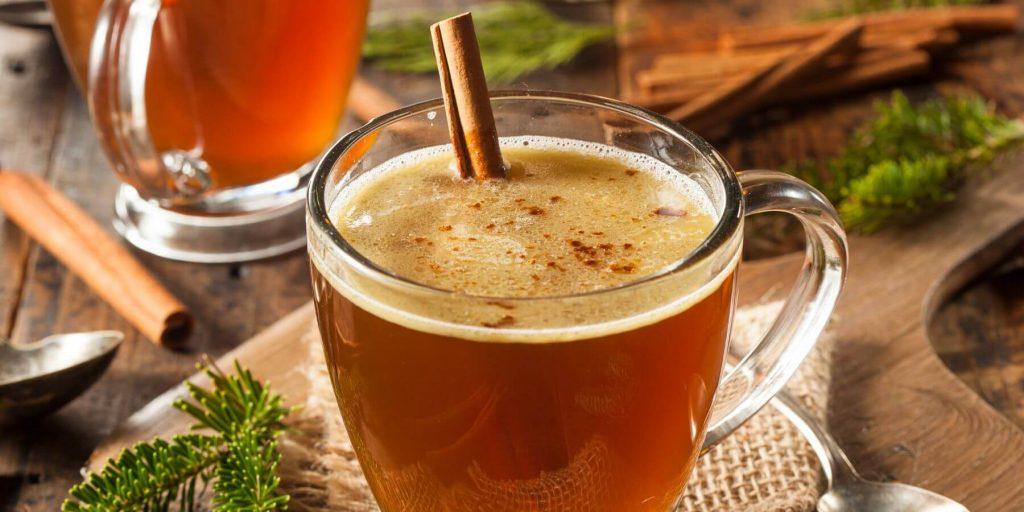 Speaking of butter, if you're a rum lover and you haven't tried these epic hot buttered rum drinks, you haven't lived! This classic cocktail dates back decades and is downright delicious. Made with rum, brown sugar, butter, hot water and a smorgasbord of baking spices, this is one of the best Après Ski drink recipes around. Irresistibly warm and sweet, these rum-forward drinks are best enjoyed fireside with good friends.
9. Bourbon Maple Cider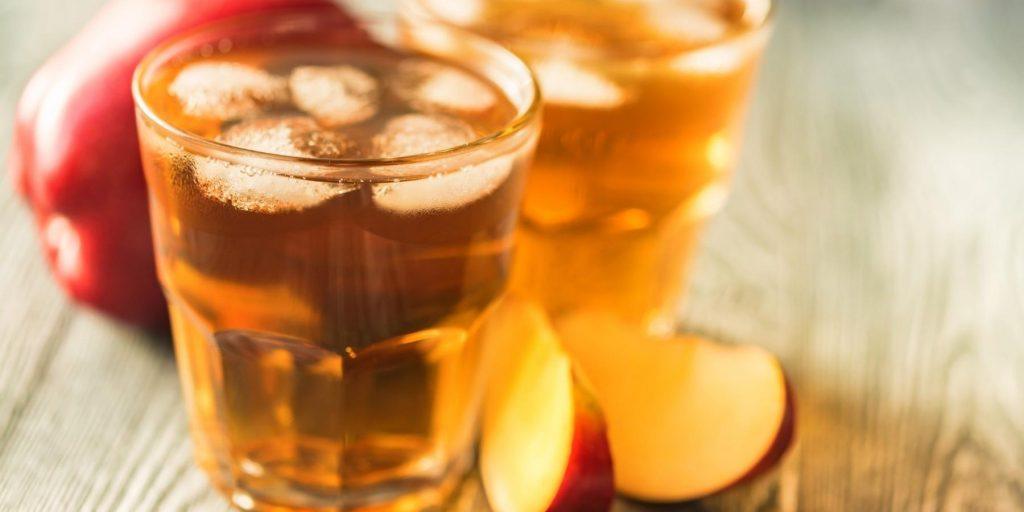 After a day of skiing, you probably can't be bothered with butters or batters. If that's the case, then a Bourbon Maple Cider might just be the answer. This simple Après Ski drink is easy to mix up, and you can scale up the ingredients for a big group. Made with bourbon, apple cider and maple syrup, this cocktail is best served hot, but you can do an iced version if you prefer. A real crowd-pleaser on a chilly day.
10. Kir Royale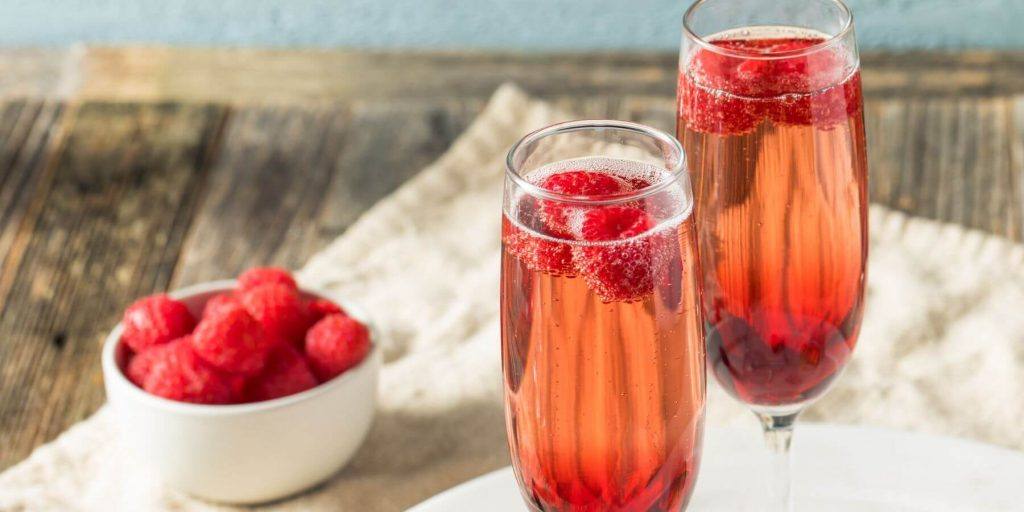 This incredibly simple French Champagne cocktail will be the perfect ending to an adrenaline-packed day. A Kir Royale is made with blackcurrant liqueur and Champagne and is one of the easiest cocktails for beginners. Serve this elegant drink to celebrate the simple joys of life and time well spent with friends. À votre santé!
11. Dutch Tea
You don't see a lot of warm vodka drinks around, so this one excited us. To make one, you will need Dutch tea, vodka, whipped cream and chocolate shavings. If the earthy taste of tea isn't your thing, replace it with coffee instead. This is one of the best Après Ski drinks to convert into a batch for bigger crowds. Serve your Dutch Tea cocktails piping hot with sugar biscuits on the side for dipping.
You might also like: Easy Tea Cocktails for Chilled Celebrations
FREQUENTLY ASKED QUESTIONS
There are loads of options when it comes to popular Après Ski drinks. A few favourites include the Aperol Spritz, Dutch Tea and Tom and Jerry cocktails.
Après Ski is a French term and translates to "after-ski."
Anything that will warm you up! Bourbon Maple Cider, Hot Toddies and Hot Buttered Rum are all excellent snowy day drinks.
Warm milk is a great drink to enjoy as a nightcap. For a more adult version, spike it create a Tom and Jerry milk punch cocktail.