Easy Tea Cocktails for Chilled Celebrations
September 28, 2022 by Anna-Bet Stemmet
Yes, dear reader, tea cocktails are 100% a thing – and what a thing it is! Humankind has been enjoying tea in all its wonderful guises for centuries (since around 2700 BCE already), so it only makes sense that we were going to pair it with some great spirits sooner or later.
Here is our pick of ten of the easiest, most delightful tea cocktails that will have you pinky-up in no time at all:
1. Earl Grey MarTEAni Cocktail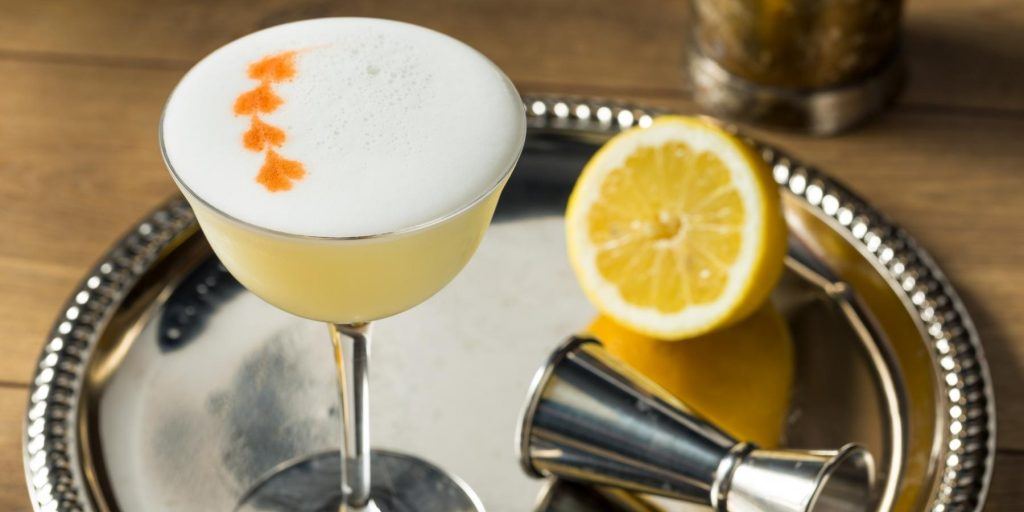 If you like your iced tea cocktails quite sophisticated, the Earl Grey MarTEAni should be at the top of your list. This unique variation on the classic Gin Sour Cocktail combines 1.5 oz Earl Grey tea-infused gin, 0.75 oz fresh lemon juice, 1 oz simple syrup, and one egg white.
The gin is infused with a quarter cup of Earl Grey tea leaves for two hours to impart its flavor, strained, and used in the cocktail afterward. We recommend using a London Dry Gin like Bulldog Gin.
2. Sing Like a Bee Cocktail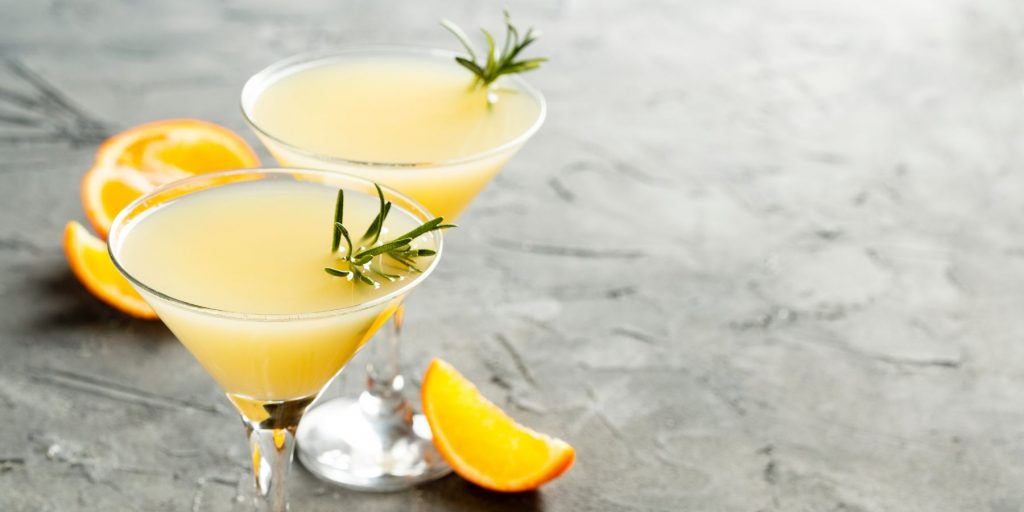 This sweet tea cocktail also features Early Grey-infused gin but adds citrus juice to the mix for a zestier serve. Combine 2 oz of the gin with 0.75 oz fresh orange juice and 0.5 oz fresh lemon juice, along with 0.5 oz honey. Strain and serve in a teacup with an orange twist.
3. Bourbon Tea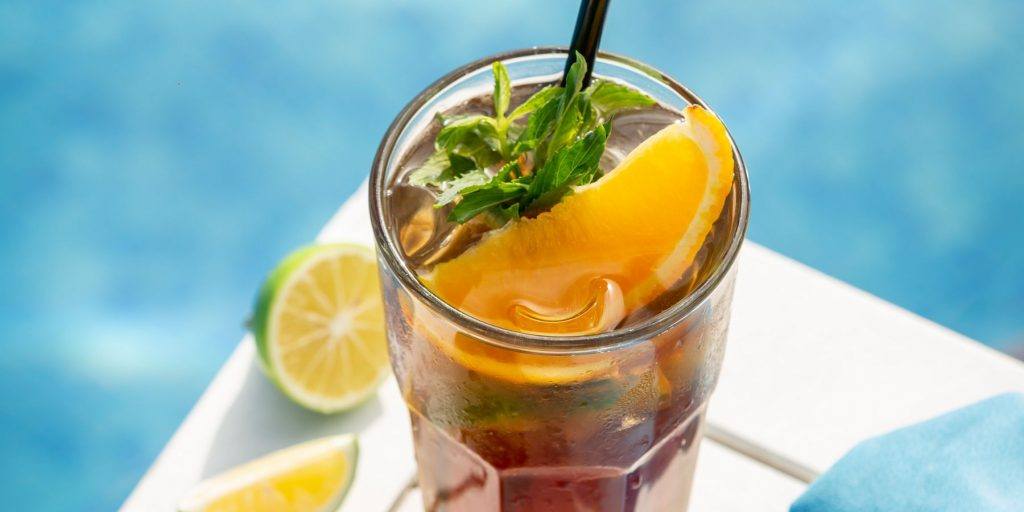 The Bourbon Tea cocktail is a spiked riff on the popular Southern Sweet Tea. It combines 1.5 oz of smoky bourbon like Wild Turkey 101 with 0.5 oz limoncello, and 4 oz iced tea, served over ice with a lemon wheel or wedge as garnish.
4. Green Tea Punch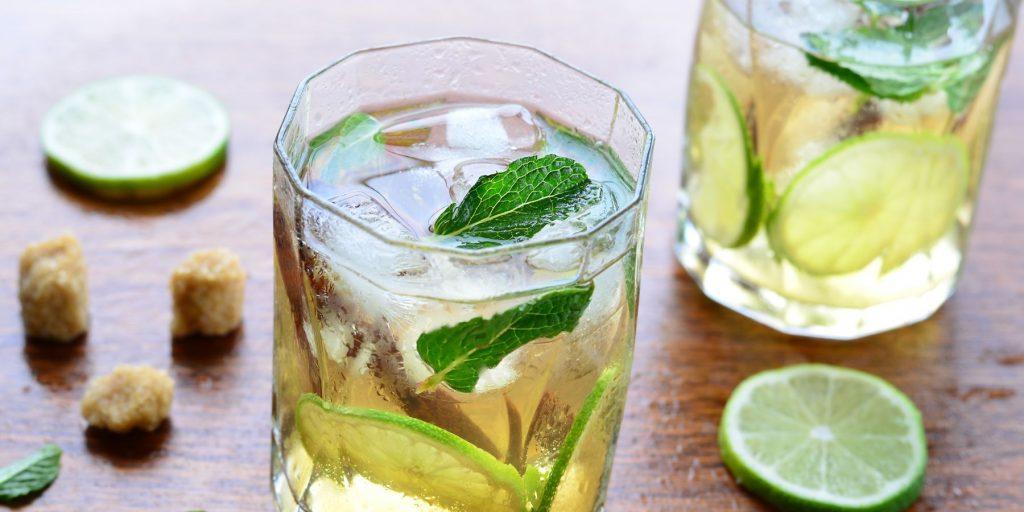 Green tea cocktails are super popular at the moment, and with good reason. Green tea contains plenty of antioxidants and packs a mean caffeine punch. There are several recipes for Green Tea Punch, but this is the one we love best for serving a crowd.
Combine 22 oz of freshly brewed green tea, 22 oz of freshly brewed mint tea, and 16 oz of sugar in a heat-proof bowl, stirring until the sugar has dissolved. Add 4 cups of ice and stir until the sugar has cooled. Now, add 20 oz fresh lime juice and 22 oz Appleton Estate Rum.
Add a large block of ice to the punchbowl, and ladle it into cups to serve. A grating of nutmeg over the top makes a nice garnish.
5. Spiked Arnold Palmer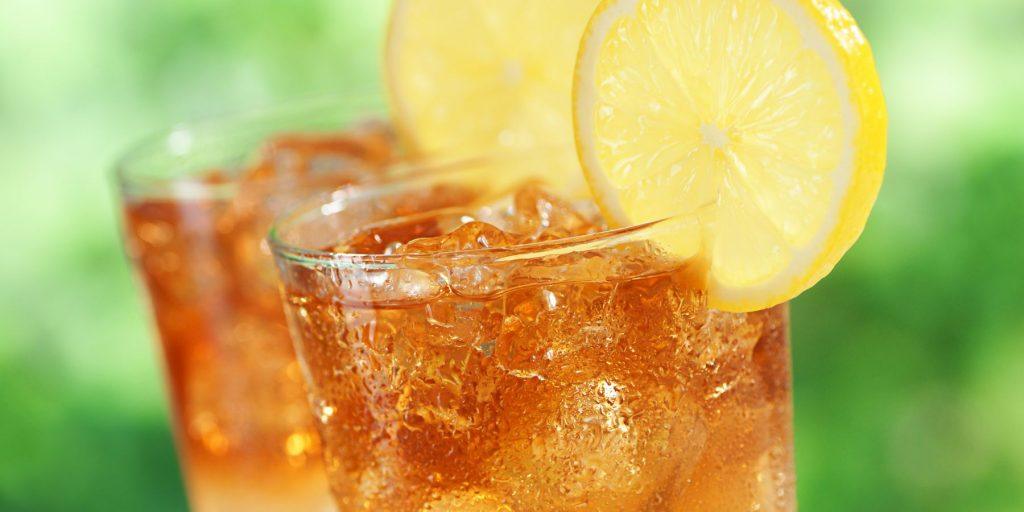 If you want to make a cocktail with tea, but don't quite feel like steeping loose-leaf tea in gin, the Spiked Arnold Palmer is where it's at. Combine 2 oz SKYY Vodka, 2 oz lemonade, and 3 oz iced tea in a tall glass over ice. Garnish with a lemon wheel and a sprig of mint, and you've got a super refreshing summertime sipper ready to go.
6. Scarlet Glow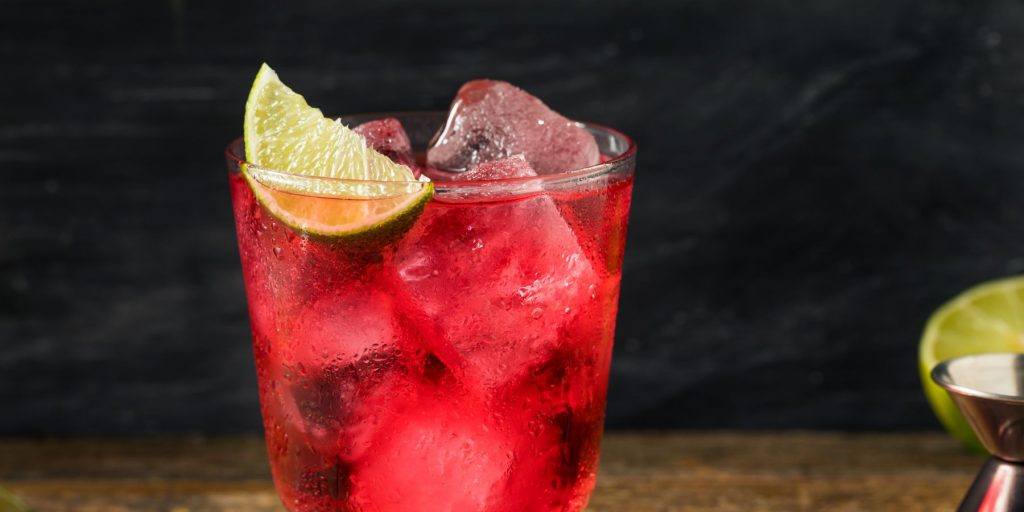 Every now and again you need to treat yourself to a dramatic-looking drink. This is when we love to pour a Scarlet Glow Cocktail. You start by making hibiscus tea syrup by bringing one part of brewed tea and one part of sugar to the boil over high heat, and then letting it cool down. Next, you add 0.5 oz of this to 2 oz brandy, 0.5 oz Chartreuse, and 0.75 oz fresh grapefruit juice. Served over ice in a rocks glass, it's exactly as delightful as it sounds.
You might also like: How to Make Simple Syrup for Cocktails
7. Hibiscus Tea Cobbler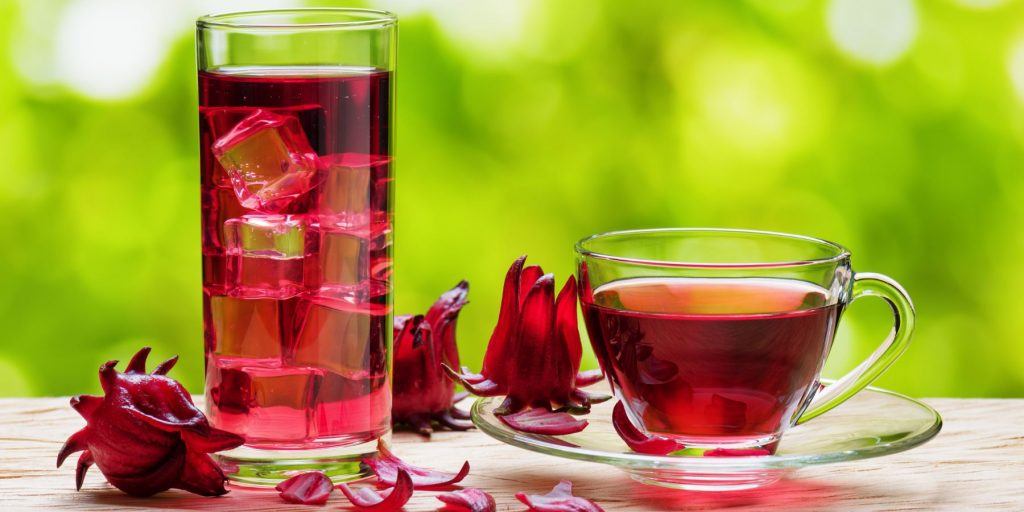 This cognac-based cocktail has a very pretty floral edge thanks to the addition of hibiscus tea. It combines 1 oz Bisquit & Debouche Cognac, 1 oz Curaçao, 0.25 oz grenadine, and 1.5 oz cooled, steeped hibiscus tea, and a wheel of lemon. You first muddle the lemon wheel and grenadine in a glass, and then build the rest of the ingredients over it, before filling it to the top with crushed ice. Gorgeous!
8. Summer Peach Tea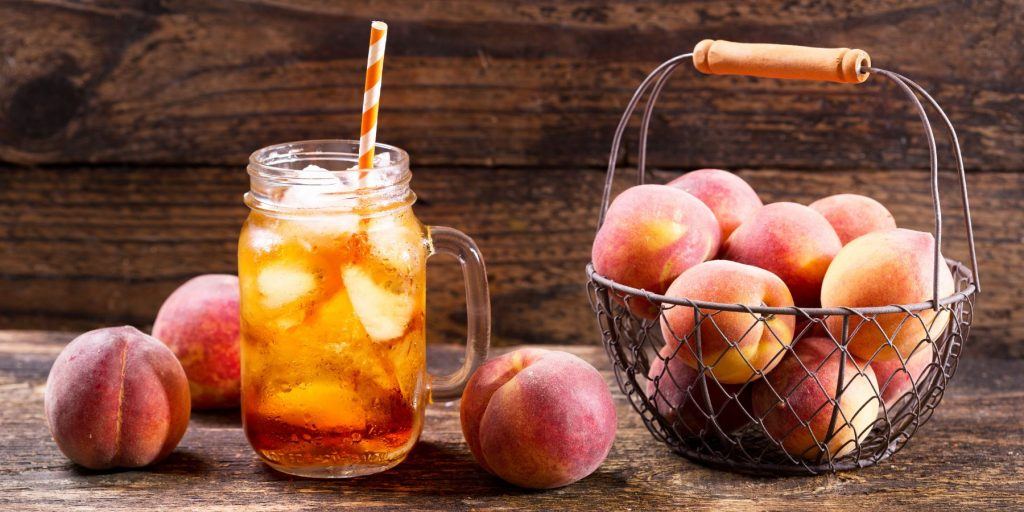 The best summer cocktails often tend to be on the fruity cocktail side of the spectrum, and this Summer Peach Tea certainly is no exception. This whiskey-based mixed drink combines 1 oz Forty Creek Canadian Whisky, 1 oz peach liqueur, and 4 oz unsweetened, chilled iced tea. The ingredients are built over ice in a tall glass and garnished with a lemon wedge to add a little extra zest.
9. Goldwyn Follies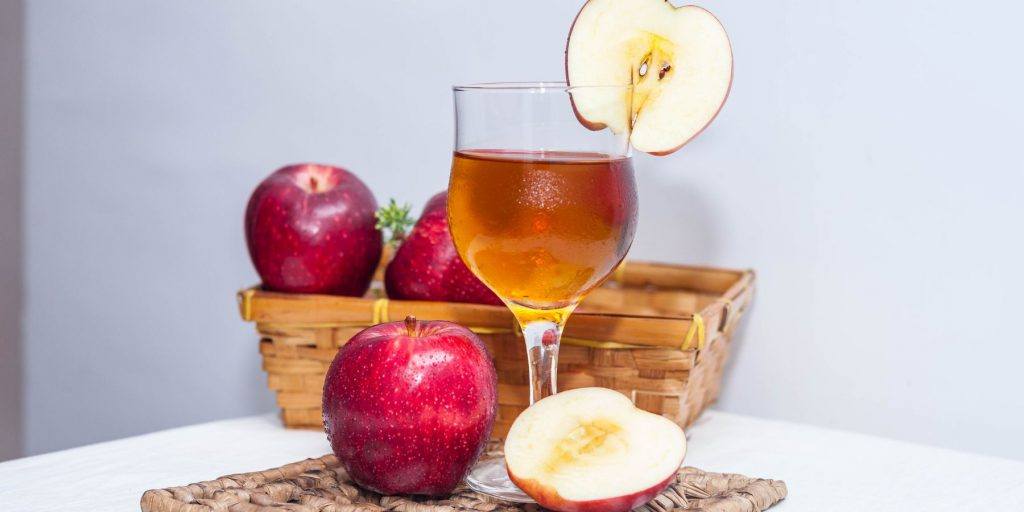 Named for a musical romance from the 1930s, this contemporary classic cocktail combines 1.5 oz Bulldog Gin, 1 oz apple juice, 1 oz cranberry juice, 1 oz brewed black tea (chilled), and 0.5 oz cinnamon syrup. Garnish with two apple slices and you have a picture-perfect drink.
10. Mint Julep Iced Tea
We adore a Mint Julep, and any spin-off of this refreshing drink gets a thumbs up in our books. The Iced Tea version is very popular in the Southern states in summer and is usually served as a punch.
Combine 6 cups of water, 1 cup of fresh mint, and 1 cup of granulated sugar in a medium saucepan over high heat, stirring occasionally until the sugar is dissolved and the mixture comes to a boil. Remove it from the heat and add 6 mint herbal tea bags. Steep until cooled to room temperature.
Strain it into a pitcher and stir in 12 oz of Wild Turkey Bourbon and one lemon, in slices. Serve over crushed ice for a truly refreshing tea cocktail.
There you have it – ten super simple tea cocktails to try at home. Happy pouring!
Read next: 9 Best Coffee Cocktails
FREQUENTLY ASKED QUESTIONS
Tea is used as a mixer in a variety of cocktails along with spirits like gin, vodka, whiskey, and bourbon.
Yes, tea can make a great mixer for cocktails. Steeped, cooled green tea, hibiscus tea, and black tea are used as ingredients to make many refreshing drinks that can be enjoyed throughout summer and winter alike.
There are quite a few cocktails that combine tea and a spirit base to make a mixed drink. This includes the Summer Peach Tea Cocktail and Goldwyn Follies Cocktail.
Yes, whiskey and tea can make a great drink. There are a variety of tea-based cocktails that contain whiskey, of which the Mint Julep Iced Tea is perhaps the most well-known.