22 Types of Martinis You Should Know
April 25, 2022 by Michelle Randall
Martinis are some of the most well-loved cocktails, mostly because there are now so many types of martinis to choose from. While the traditional martini combines gin and vermouth, many of the more modern, fruity iterations are made with flavoured vodkas and liquors.
Want to impress your friends with different types of martinis? Discover some of the most common martinis below and learn how to whip them up for your next get-together.
1. Classic Martini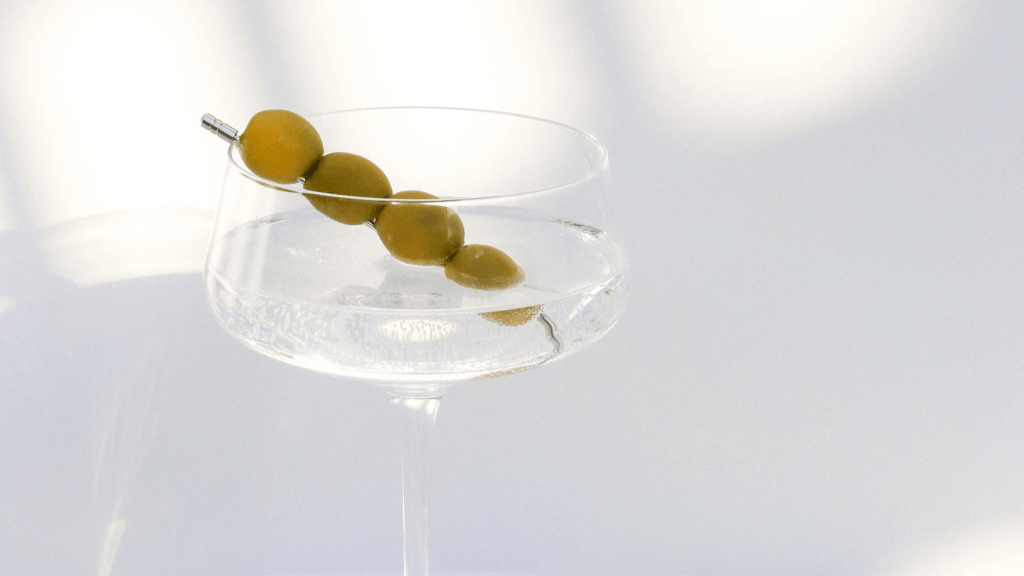 Before we dive into the many types of martinis that exist nowadays, let's go back to where it all began. One of the best cocktails for beginners, a Classic Martini calls for a simple mix of gin and vermouth, with a garnish of either cocktail olives or a lemon twist. Perhaps just as iconic as the cocktail itself is the signature V-shaped glass that it's poured into. Designed to keep the drink chilled, many other kinds of martinis are still served in these today.
2. Dirty Martini

A Dirty Martini takes the core ingredients of a Classic Martini – gin and vermouth – and adds one (rather unexpected) ingredient: olive brine. By adding a dash of olive brine, the drink is given a uniquely salty and savoury flavour that many people love. The Dirty Martini is made with dry vermouth and deciding what type of vermouth to use and the ratio of vermouth to gin used will impact the overall flavour.
3. Pornstar Martini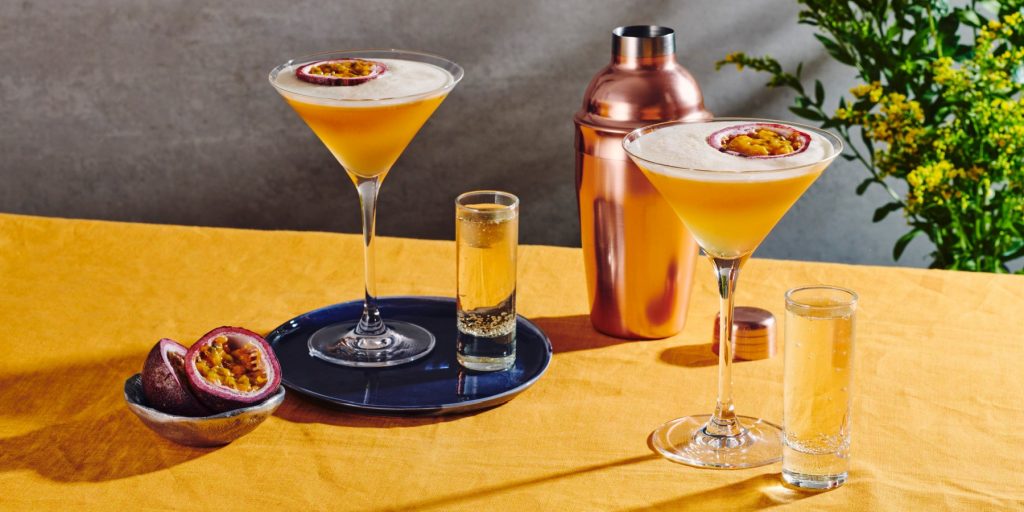 Created in London in the noughties, the tropical-inspired Pornstar Martini was the brainchild of bartender Douglas Ankrah. Containing vodka, passionfruit liqueur, passionfruit juice and lime juice, a freshly cut passion fruit half is added on top to garnish. What really sets the Pornstar apart from other types of martinis, however, is the shot of Prosecco on the side.
4. Espresso Martini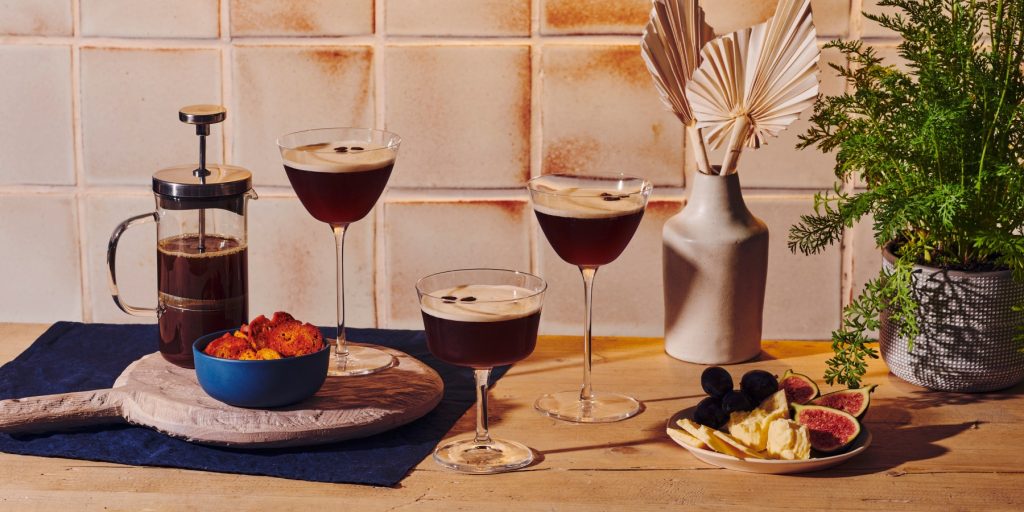 Coffee lovers will adore the rich, creamy flavours of the Espresso Martini. A smooth bittersweet cocktail, it brings together fresh espresso and coffee liqueur with an aesthetic foam layer on top. Perfect for when you need perking up, it makes for a great after dinner cocktail.
5. Vodka Martini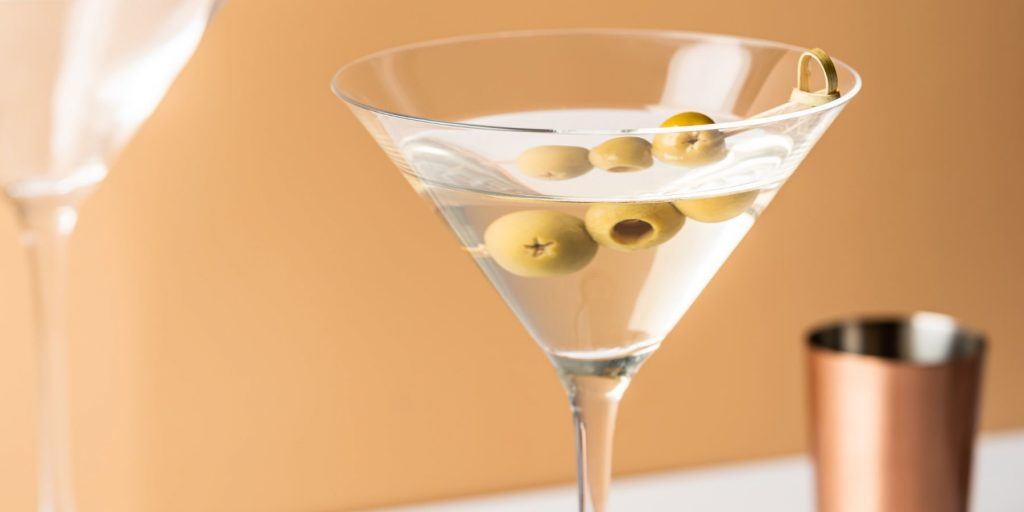 If gin is not your thing, the Vodka Martini might be more up your street. Vodka has a more neutral taste than gin, resulting in a smoother flavour that allows the vermouth to shine through. Many of the more innovative 'Martini' drinks found on cocktail menus are actually types of vodka martinis.
6. Chocolate Martini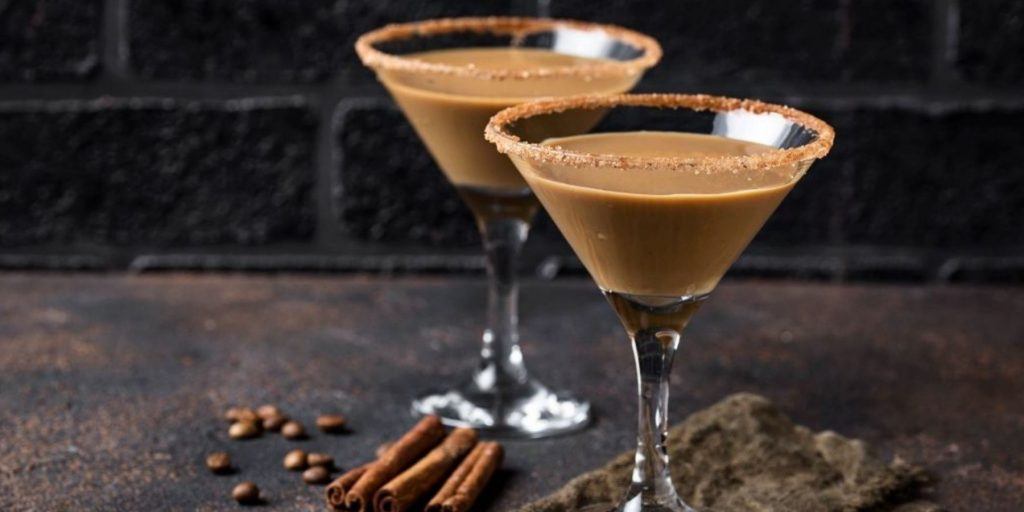 The Chocolate Martini is a chocolate lover's dream. Chocolate liqueur and vodka are shaken together with ice, which is then added to a glass with a cocoa-powder dipped rim. Serve as a delicious dessert cocktail to round off your dinner party menu.
7. Apple Martini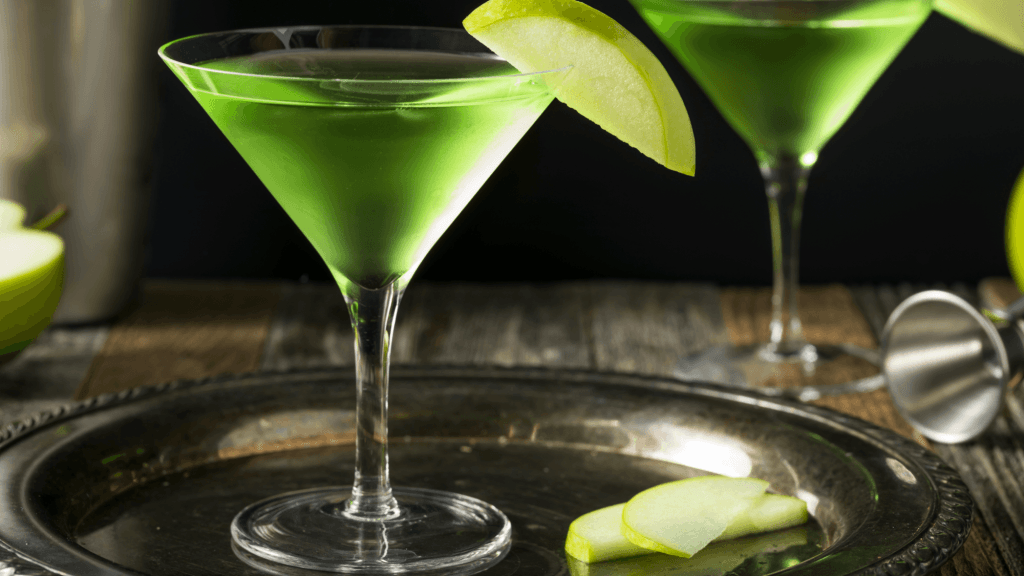 Apple Martinis pack a sour punch thanks to the combination of sour apple schnapps and lemon juice. Fruity and refreshing, the 'Appletini' as it's also known is an ideal type of Martini to serve at a summer picnic or garden party.
8. Pomegranate Martini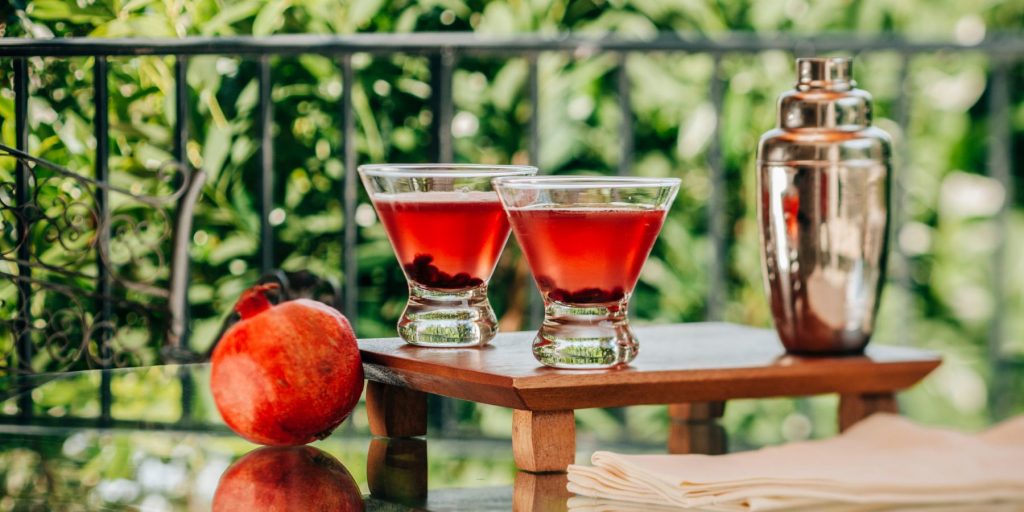 A Pomegranate Martini is similar to a Cosmopolitan but uses pomegranate juice instead of cranberry. This vodka-based Martini makes a great choice when the sun is shining, and summer season is in full swing.
9. Reverse Martini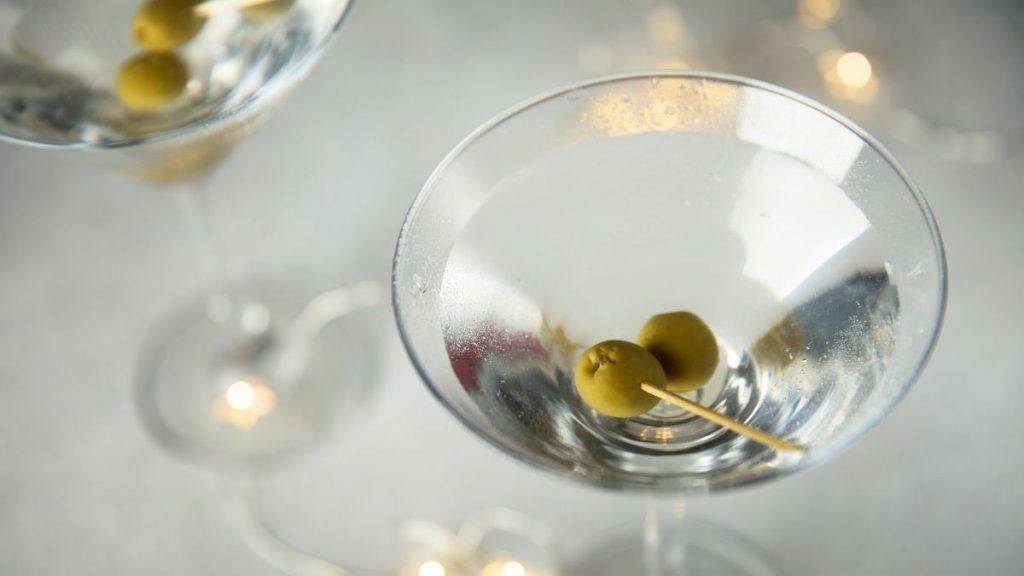 Flipping the ratio of gin to vermouth in a Martini creates what's known as a Reverse Martini, although you may also hear it referred to as a 'wet' or an 'upside down' martini. This simple switch puts all the focus on the vermouth and lowers the overall alcohol content, making it a great pre-dinner aperitif to kick off the night.
10. Blue Martini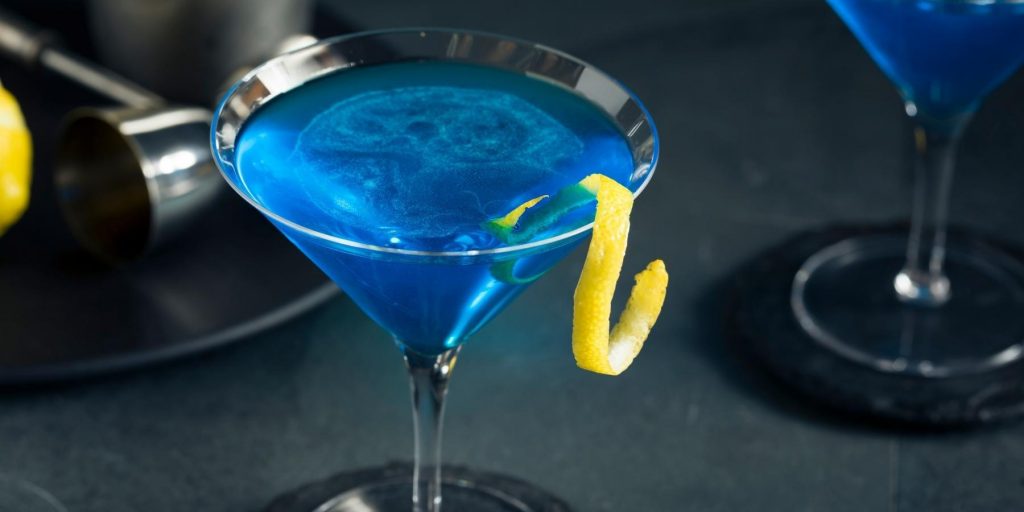 Like many blue cocktails, the Blue Martini gets its striking blue hue from blue curaçao. As if the ocean blue hue isn't enticing enough, the tropical flavours coming from the pineapple and citrus will make you feel like you're on vacation.
11. Eggnog Martini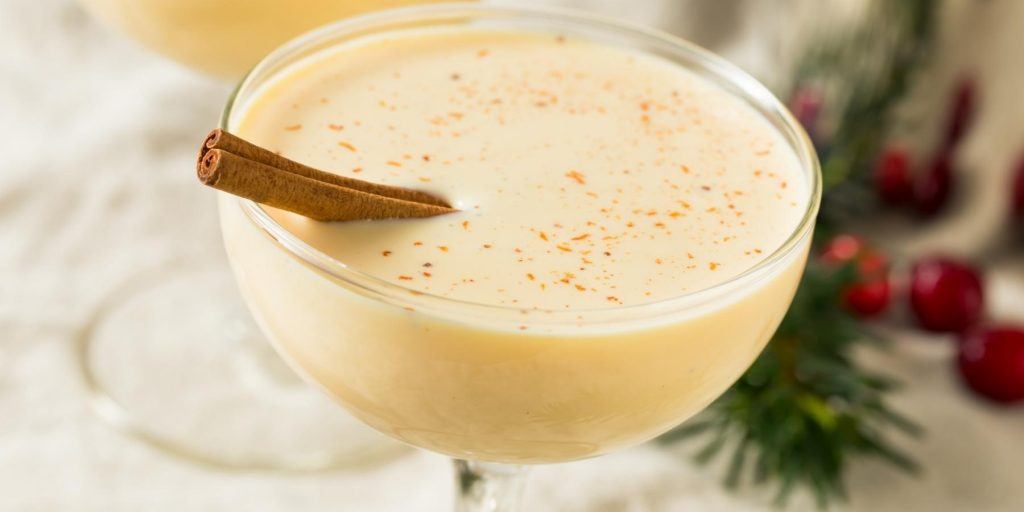 The best type of Martini for the holidays, eggnog fans will go crazy for this seasonal spiced Eggnog Martini cocktail. Vanilla vodka and amaretto liqueur come together with spicy cinnamon and nutmeg to create a drink that tastes like Christmas.
12. French Martini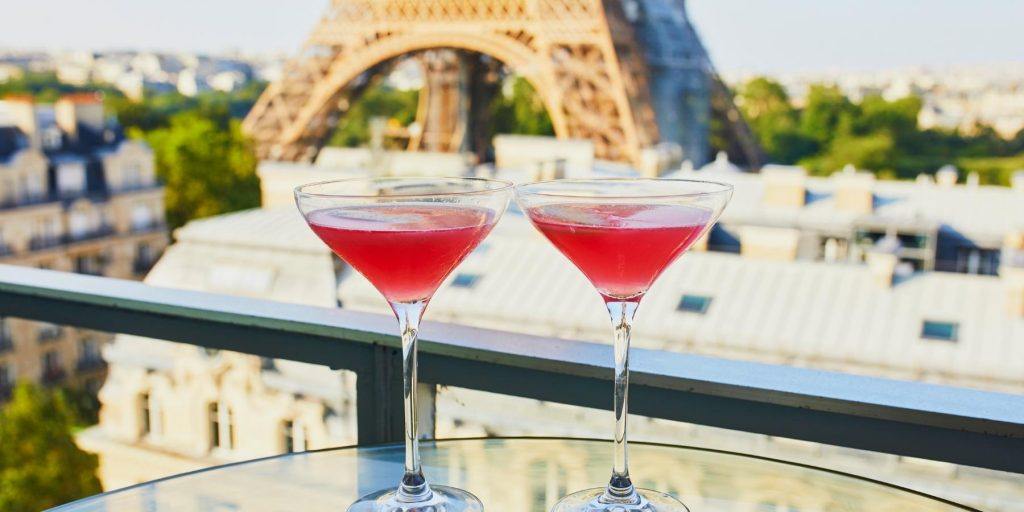 Despite its name, the French Martini actually hails from New York. Bartender Allen Katz came up with the creation in the eighties and it's one of the fruitiest types of Vodka Martinis around. Made with just 3 ingredients—vodka, pineapple juice and raspberry liqueur—you don't need to be a pro mixologist to try this one at home.
13. Vesper Martini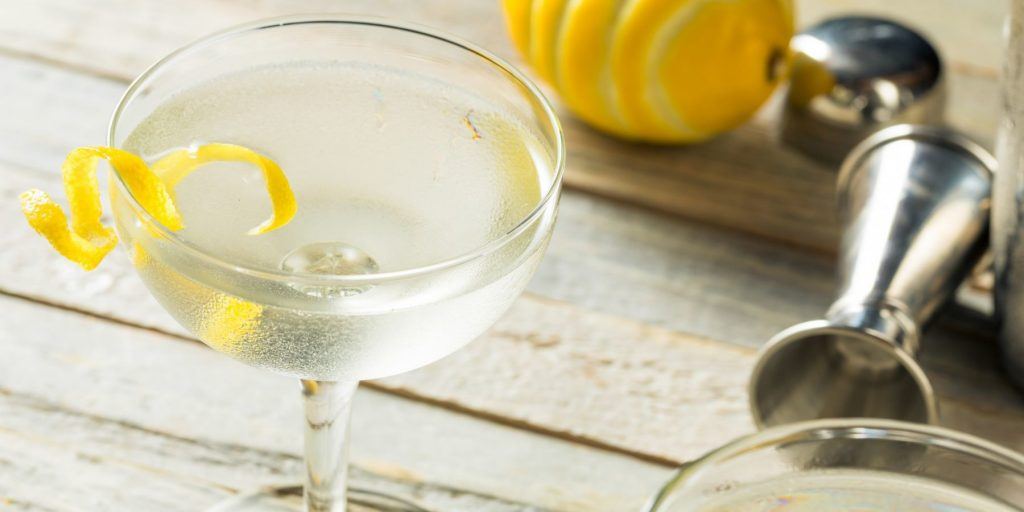 Hosting a James Bond themed party? The Vesper Martini was made famous by 007 himself and gets its name from Bond girl Vesper Lynd, the love interest in the first James Bond novel, Casino Royale. Bond's original mix contained gin, vodka and Kina Lillet, a now-discontinued bitter aperitif and was served—of course—shaken, not stirred. These days, the Kina Lillet is usually substituted with either Lillet Blanc or Cocchi Americano.
14. Mexican Martini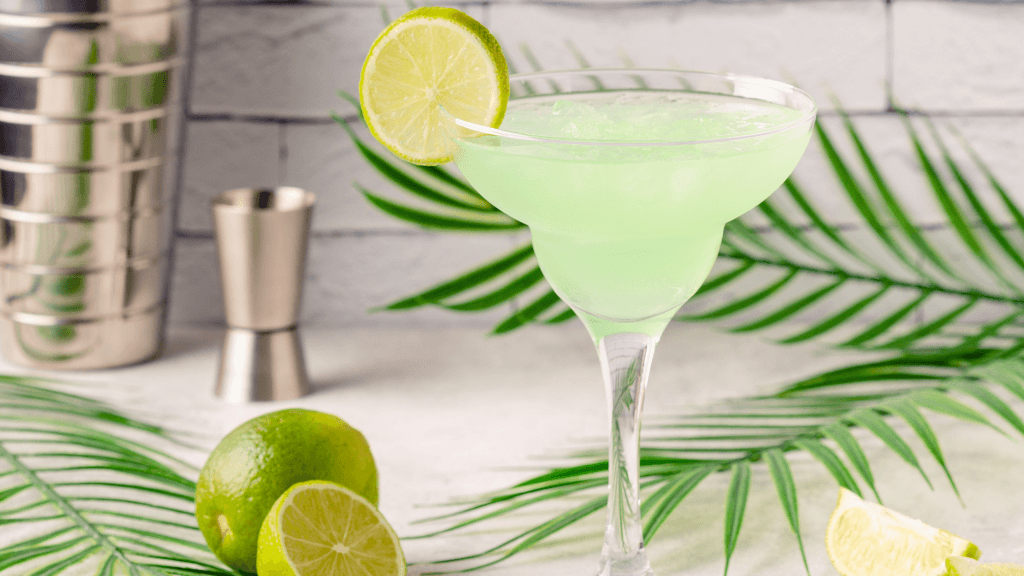 A Mexican Martini is essentially a Margarita with a Dirty Martini twist. This tangy blend of tequila, lime and dry vermouth is served in a salt-rimmed glass and adorned with a slice of lime and an olive.
15. Gibson Cocktail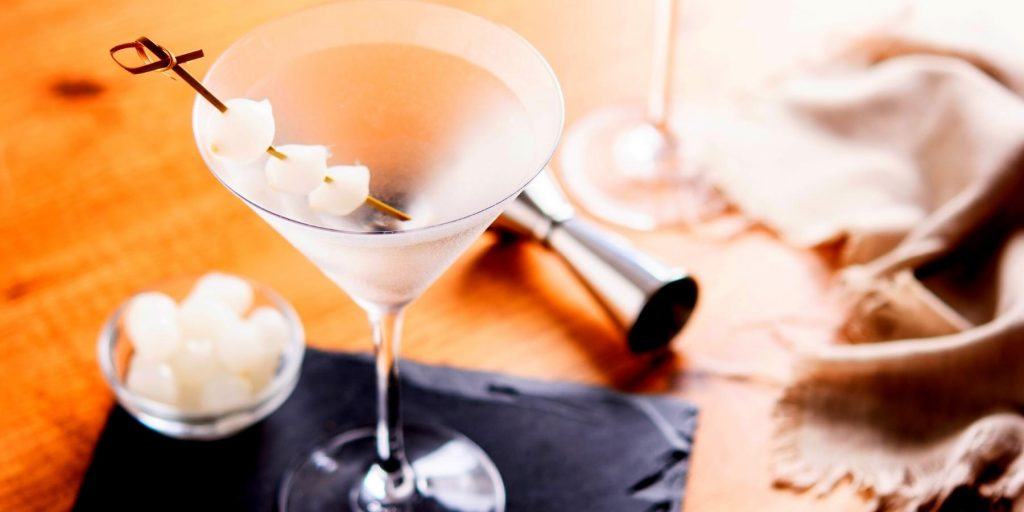 The Gibson cocktail was on everyone's lips thanks to its cameo in the multi-award-winning Netflix series The Queen's Gambit. Combining Bulldog Gin, Cinzano Vermouth Bianco, and the delightful acrid bite of a pickled cocktail onion, this drink is an acquired taste, but a true classic.
16. Lemon Drop Martini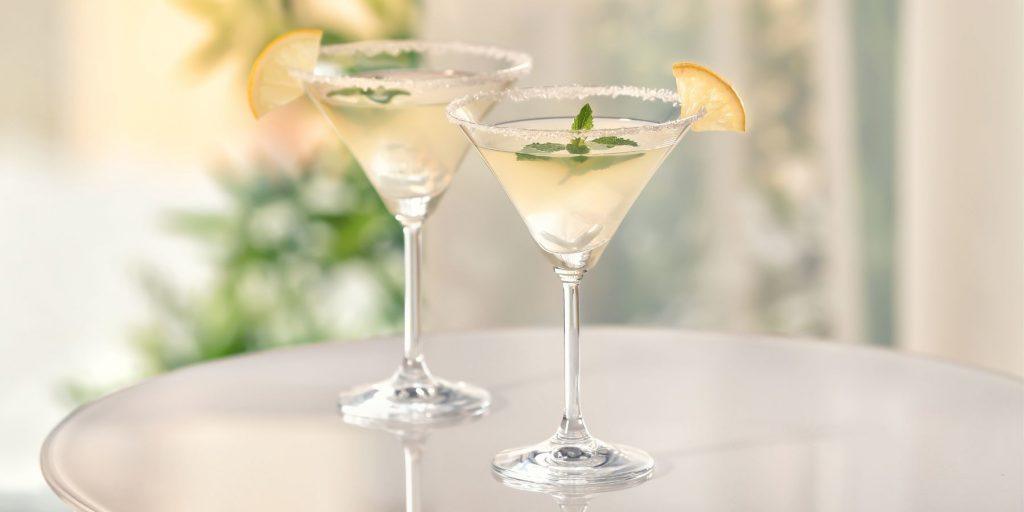 Perky and pretty with a tempting sugar rim, the Lemon Drop Martini was named after a zesty candy popular in the 1970s. Odds are you've probably seen it in your granny's candy bowl… Happily, the cocktail itself is no fuddy-duddy by any means. Combining SKYY Infusions® Citrus Vodka, Grand Marnier, lemon juice, and simple syrup, it's a lively sip with plenty of pep.
17. Cucumber Martini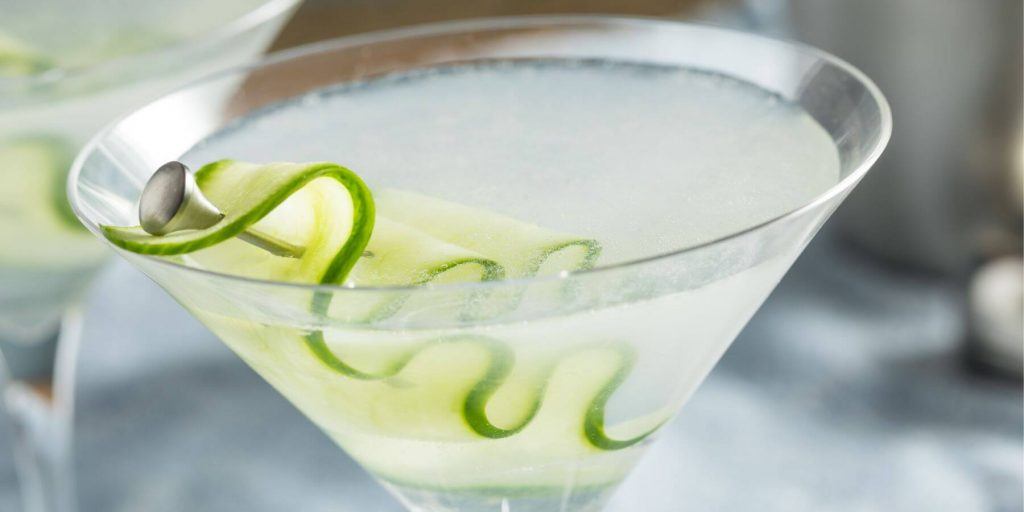 Cool, crisp, and clear, our Cucumber Martini is a deliciously different sip that is tailor-made for a summery cocktail hour. It also makes a wonderful counterpoint to smokey, meaty flavours, so try serving it with fire-grilled ribs or steak.
18. Watermelon Martini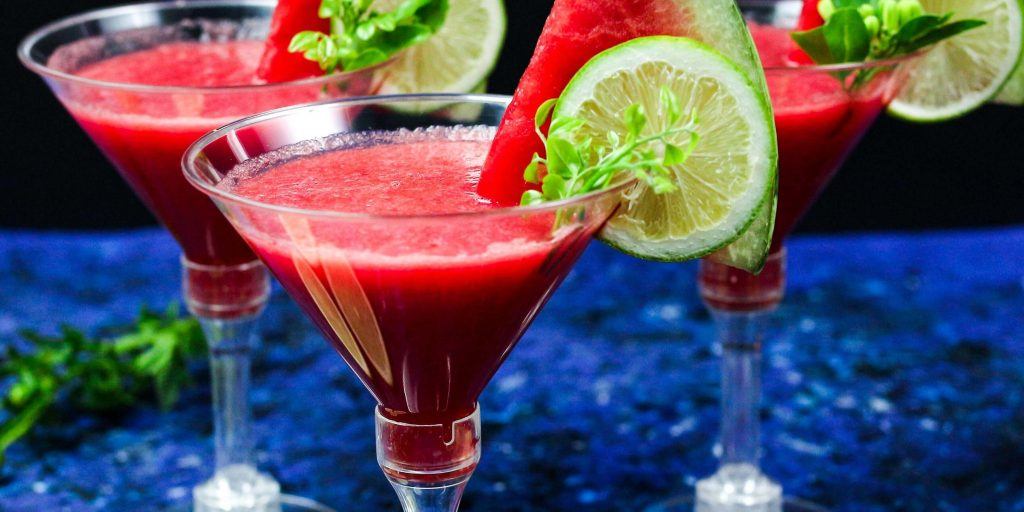 The humble watermelon is perhaps one of nature's most versatile fruits, and we love using it to brighten up a summertime Martini. Create a refreshing Watermelon Martini at home by combining SKYY Vodka, fresh lime juice, and fresh watermelon. This is also a great use for left-over fruit, which can be frozen in cubes after the initial family feast.
19. Cranberry Martini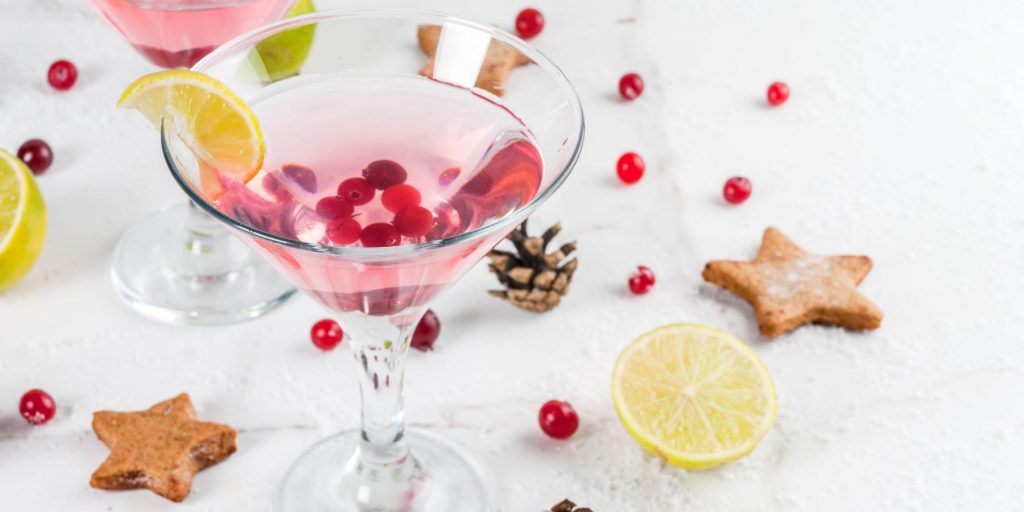 Particularly popular around the holidays, the festive Cranberry Martini is a dainty drink that has a zingy bite of bitter-sweetness thanks to the addition of fresh Cranberry juice. If you love a Vodka Cranberry, this is a drink you've got to try!
20. Key Lime Martini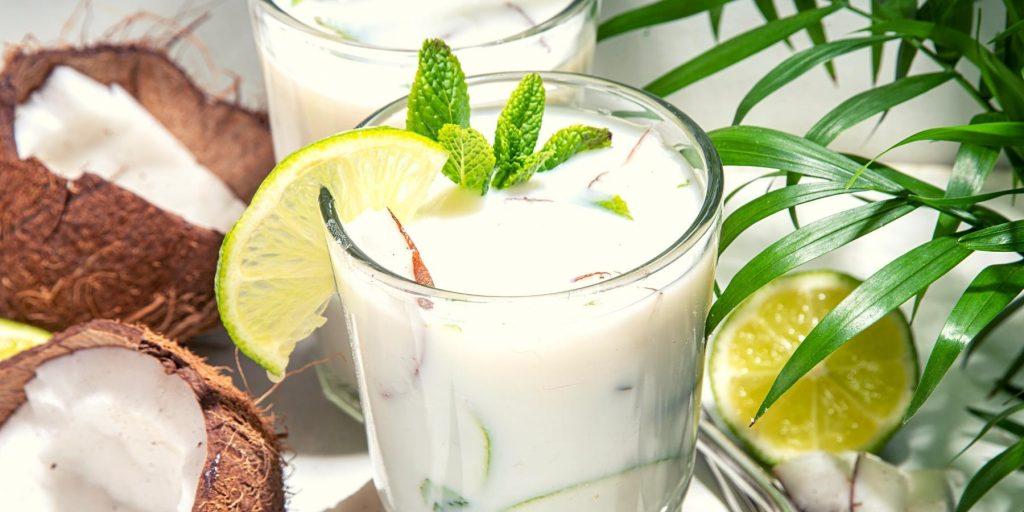 Made with SKYY Vanilla Vodka, key lime juice, cream of coconut, pineapple juice, and heavy cream, this dessert-inspired cocktail will go down an absolute treat. Just be sure to use cream of coconut, not coconut cream – the former is a syrupy ingredient rather than the creamy one you get in a tin.
21. Pear Martini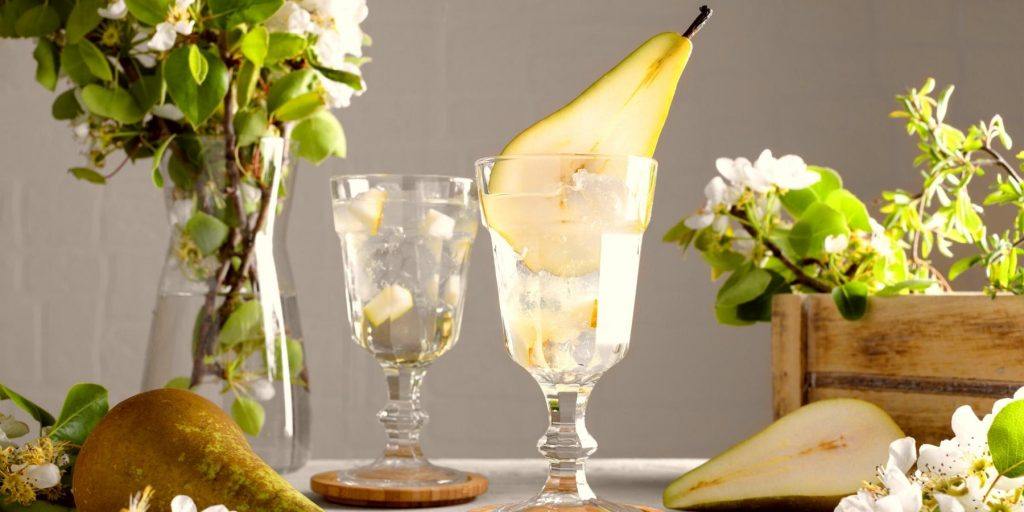 Perfect for autumn, the crisp Pear Martini is quick to whip up and only requires four ingredients. It combines pear-flavoured vodka, elderflower liqueur, lemon juice, and simple syrup. You can also make it a little stronger by using dry vermouth in place of the lemon juice and syrup if you're keen on an extra kick.
22. Peppermint Martini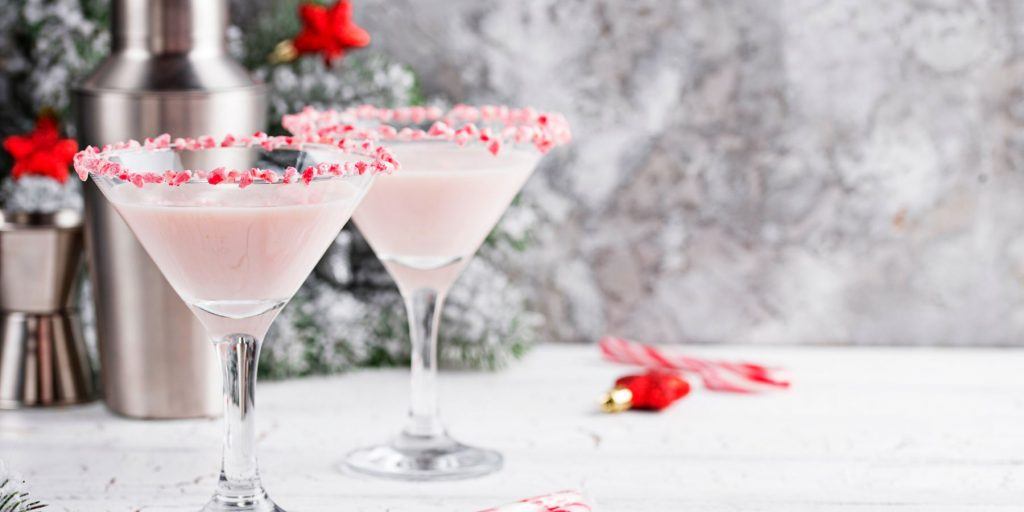 Raindrops on roses and whiskers on kittens, Peppermint Martinis, and warm woolen mittens… These are a few of our favorite things when the festive season rolls around! Creamy and minty fresh, this cocktail will be the cherry on top of your holiday menu.
FREQUENTLY ASKED QUESTIONS
The three types of martinis refer to the three martinis that most bartenders will know how to make from memory—the Dirty, the Vesper, and the Gibson.
This is entirely up to you and your flavor preferences. Traditionalists argue that the best type of Martini is the classic Gin Martini there are so many different kinds of martinis to try.
A traditional Martini contains gin and vermouth, while a Dirty Martini has a dash of olive brine added, usually taken from the bottom of a jar of olives used for garnishing. The olive brine gives Dirty Martinis a salty, acidic flavour, making it one of the few savoury cocktails.
If you'd like your Martini sans vermouth, ask your bartender for it 'bone dry' and they'll whip you one up that contains either very little or no vermouth.
Now known by many as the 'James Bond Martini', 007's drink of choice in Casino Royale is the Vesper Martini. In the 1953 book, Ian Fleming writes that it's made by shaking together gin, vodka and Kina Lillet.