12 Orange Liqueur Cocktails That Zest the Best
September 15, 2022 by Sonja Edridge
Orange liqueur cocktails are back, baby! TBH, we're not too surprised to see it surface as a trend right now – fashion is cyclical, after all! So, if the idea of a liqueur-based cocktail seems a little old school, we're here to tell you that it has now officially gone around ye olde bend to become shiny and new again. Time to cash in on this season's hottest reclaimed property, bestie!
See, liqueurs like Grand Marnier are easy to find and effortless to use. This popular cognac-based orange liqueur is known for its high-proof and punchy flavours, and comes to the party with delightful notes of orange zest, vanilla bean, and burnt orange that create a structured and concentrated palate.
To get you excited about this zesty trend, here are 8 of our favourite drinks made with orange liqueur that are easy enough to shake up at home:
1. Sidecar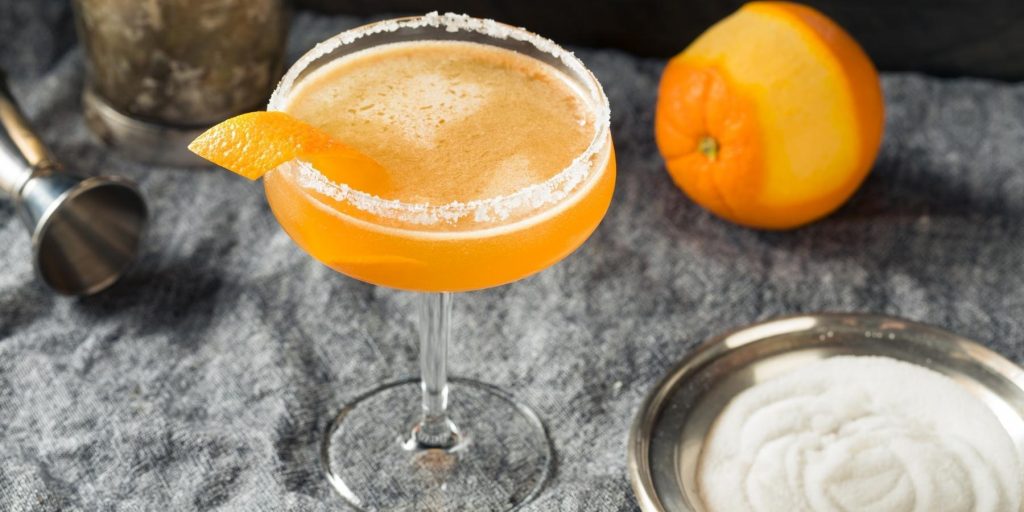 Combining cognac, orange liqueur, and fresh lemon juice, the Sidecar is so iconic it's actually named one of the six basic cocktails in a called Cocktail Codex: Fundamentals, Formulas, Evolutions (A Cocktail Recipe Book). In fact, it is said that this elementary drink eventually inspired a variety of other classic cocktails, such as the Cosmopolitan and the Margarita in all their various forms.
2. Cosmopolitan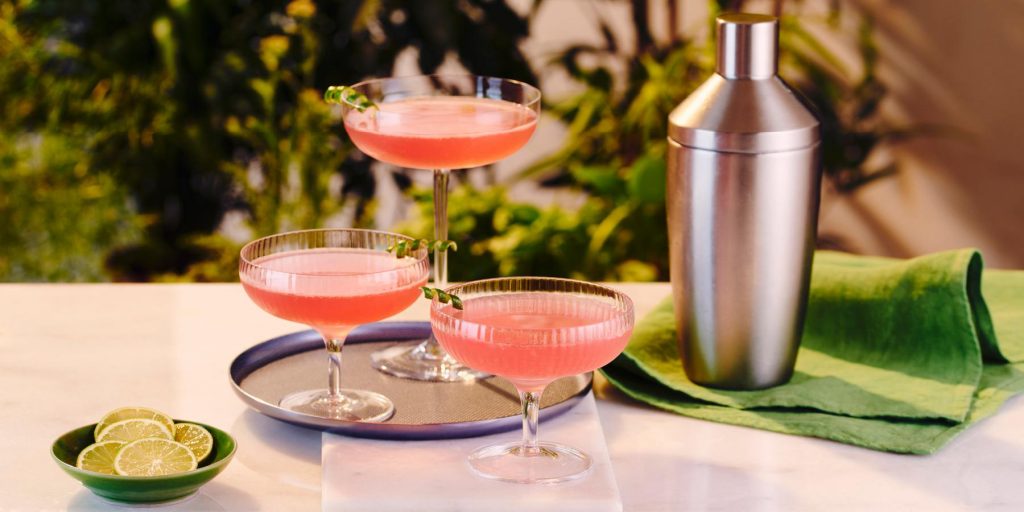 The classic Cosmopolitan is one of those evergreen drinks that can be enjoyed as aperitif cocktails, served as the best after-dinner cocktails, and everything in between. Featuring citrus-infused vodka, orange liqueur, lime and cranberry juice, and an orange peel to garnish, it is one of the most popular cocktails from the 60s that remains just as beloved all around the globe today.
3. Cadillac Margarita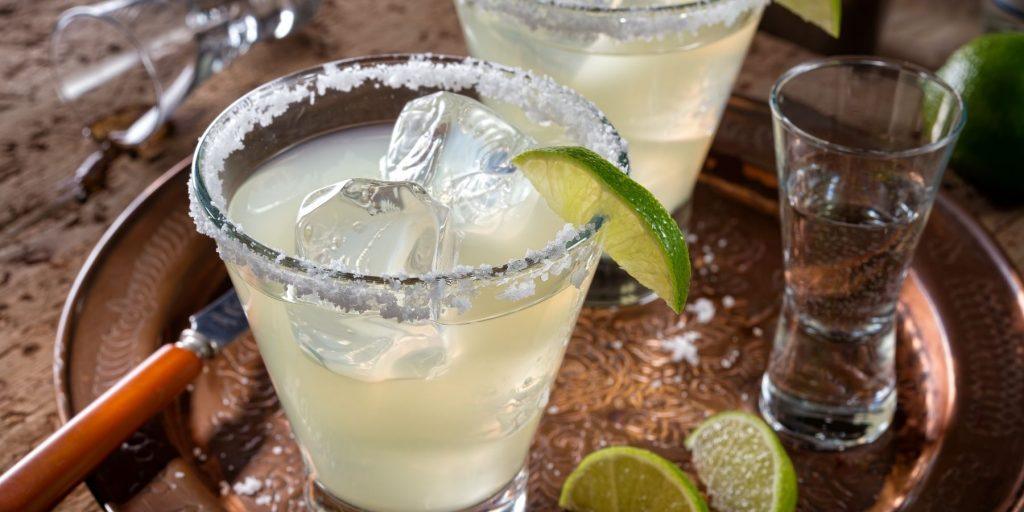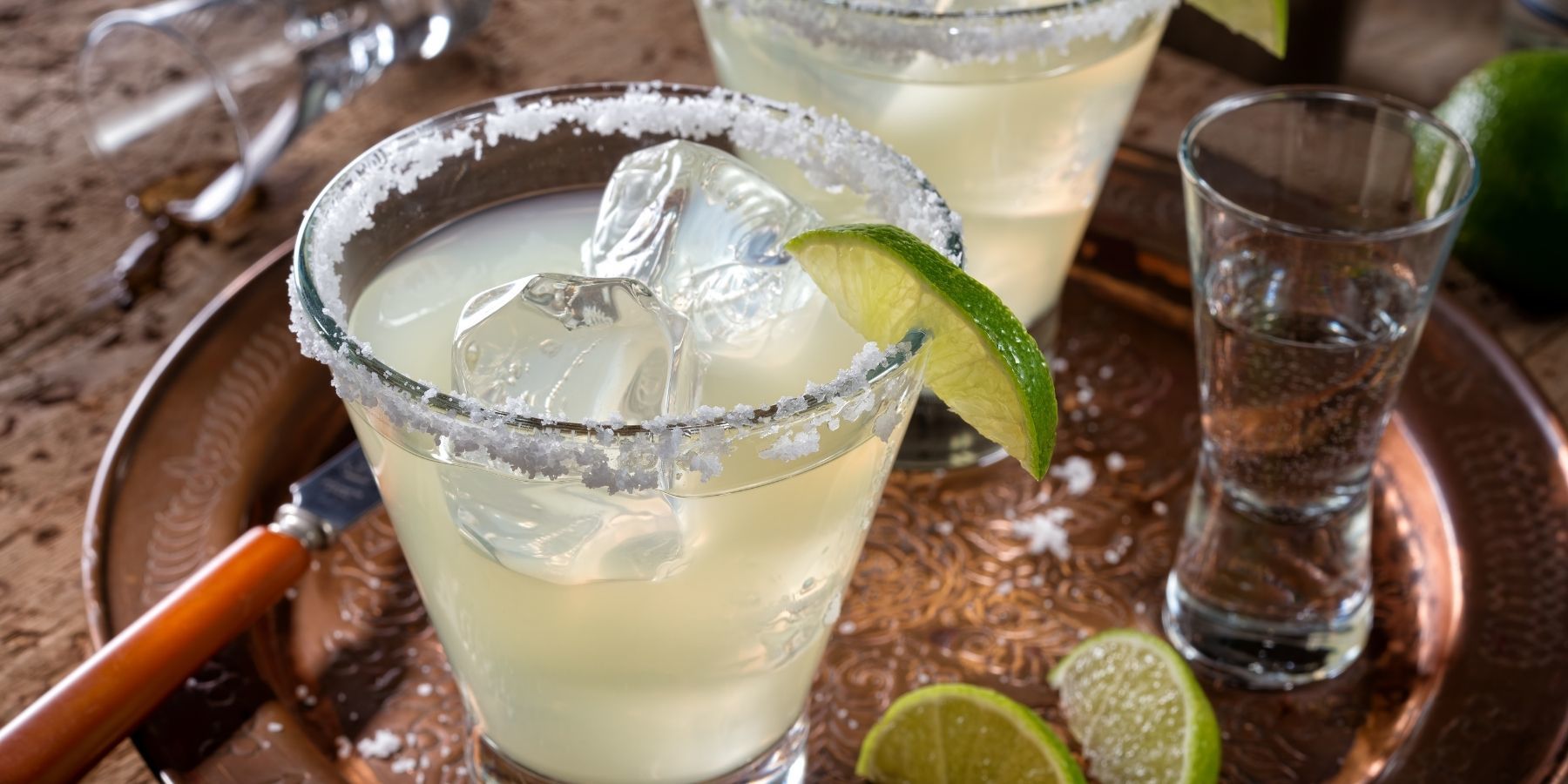 Using top-shelf Blanco tequila and Grand Marnier liqueur for an extra dash of sophistication and style, the Cadillac Margarita is gorgeously nuanced and très elegant, darling. It makes a wonderful happy hour or dinner party drink and pairs well with fancy eats like oysters and fresh prawns. Shake it up by combining 45ml tequila, 60ml Grand Marnier, and 30ml fresh lime juice with a salt rim and lime wedge to garnish.
4. Mai Tai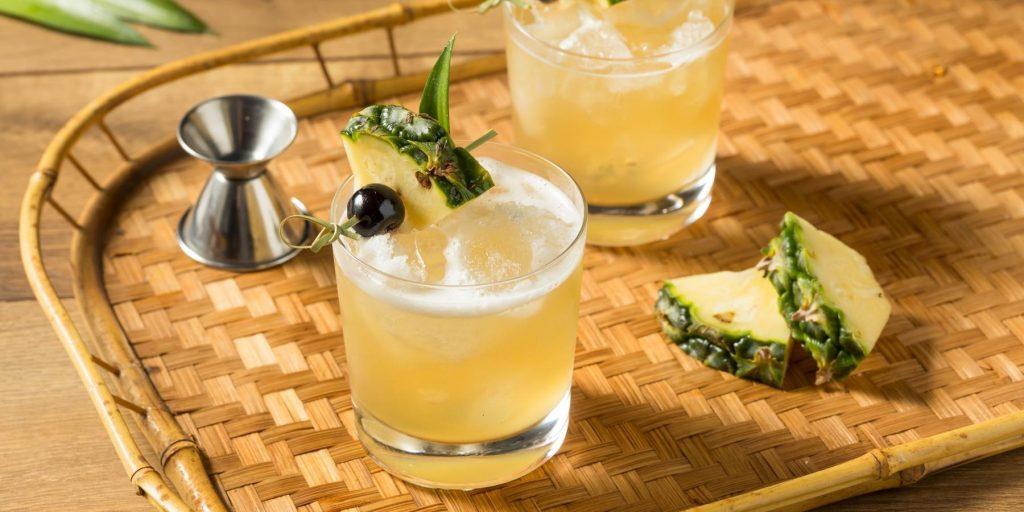 The classy Mai Tai is the cocktail version of a fresh-faced island girl that walks toward you in a summer dress on a fresh morning at the beach, leaving sandy footsteps and the heady smell of orange blossoms in her wake. It's one of the best fruity cocktails to serve in summer, with a strong rum kick and a powerful tartness, rounded off by a mild sweetness and citrus zing.
5. Grand Mimosa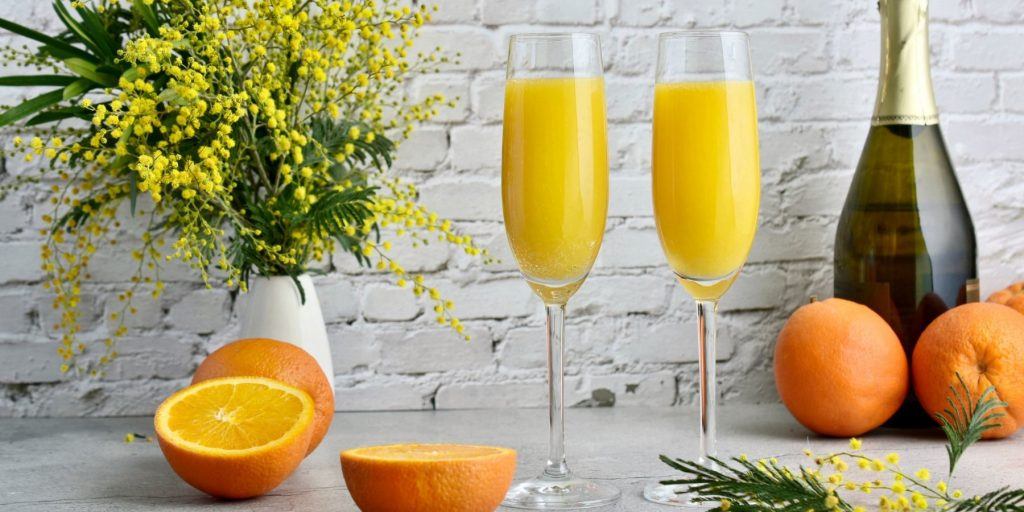 The classic Mimosa is everybody's brunchtime darling, but if you really want to push out the boat, it might be time to try the Grand Mimosa cocktail. It's very easy to make and just as effortless to enjoy.
Simply add ½ oz Grand Marnier to a Champagne flute, top it off with enough Champagne to fill the glass ⅔ full, and then add orange juice until you reach the top. Freshly squeezed orange juice has the best zing, but we do prefer to use a fine-mesh strainer to ensure that none of the 'bits' stay behind.
6. Pomegranate Martini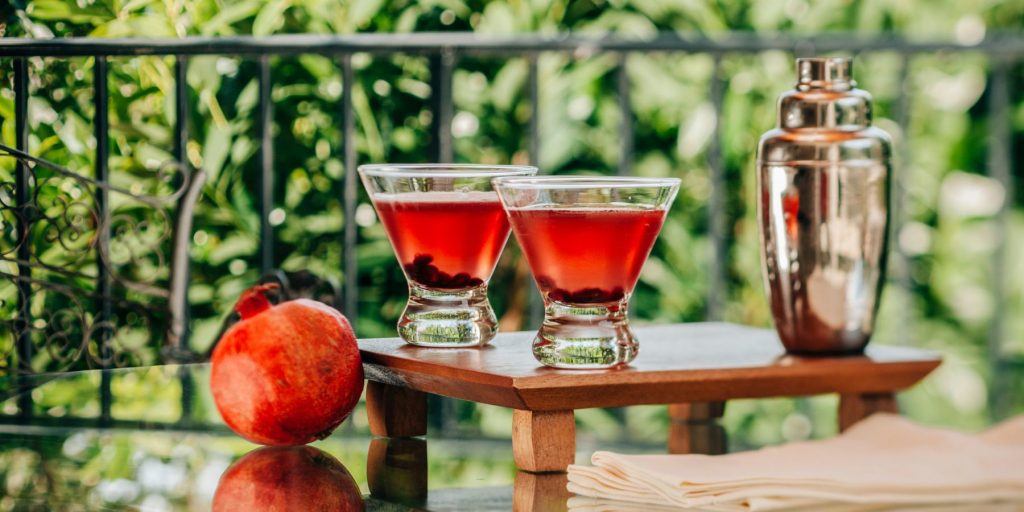 The Pomegranate Martini is one of those drinks made with orange liqueur that looks super impressive but is nevertheless a cinch to pour, even for a beginner. Sweetly tart, fruity, and light, it's easy to whip up (even in batches) and adds a hint of fruity glamour to just about any gathering.
7. White Lady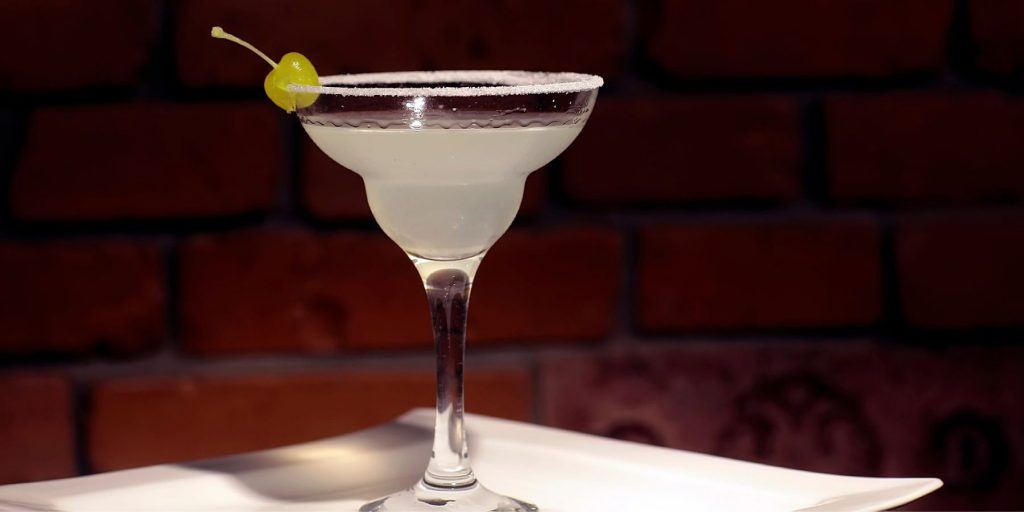 The spookily enchanting White Lady cocktail is a classic mixed drink with gin, Grand Marnier, fresh lemon juice, and an optional egg white. Frothy and delicate, it makes for a lovely after-dinner drink when the meal has been quite heavy, and something refined is called for.
8. Long Island Iced Tea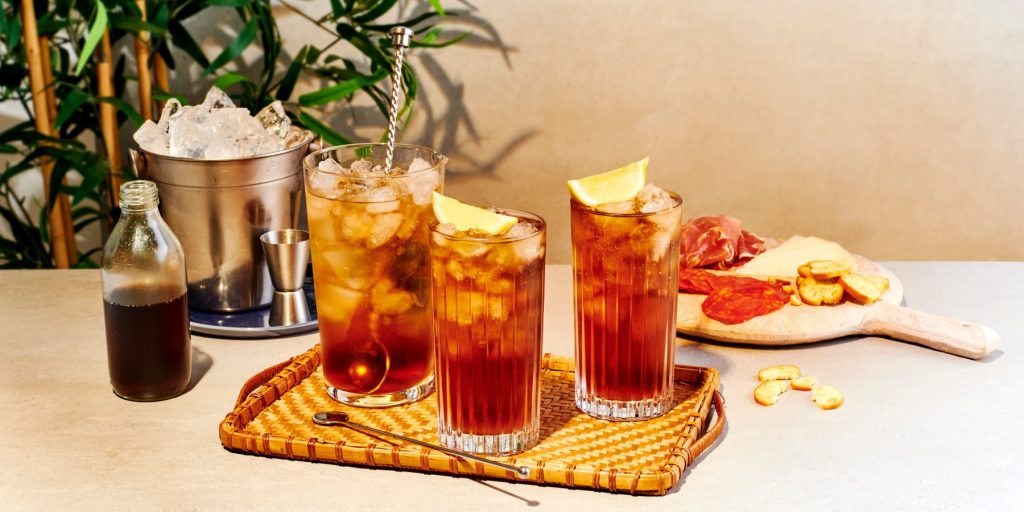 If you are keen to try orange liqueur cocktails with a quite sizeable kick, we highly recommend the Long Island Iced Tea. Combining equal measures of vodka, white rum, tequila, gin, orange liqueur, sugar syrup, and freshly squeezed lemon juice with a splash of soda for effervescence, it is a strong, tasty drink that has endured the test of time.
9. Lemon Drop Martini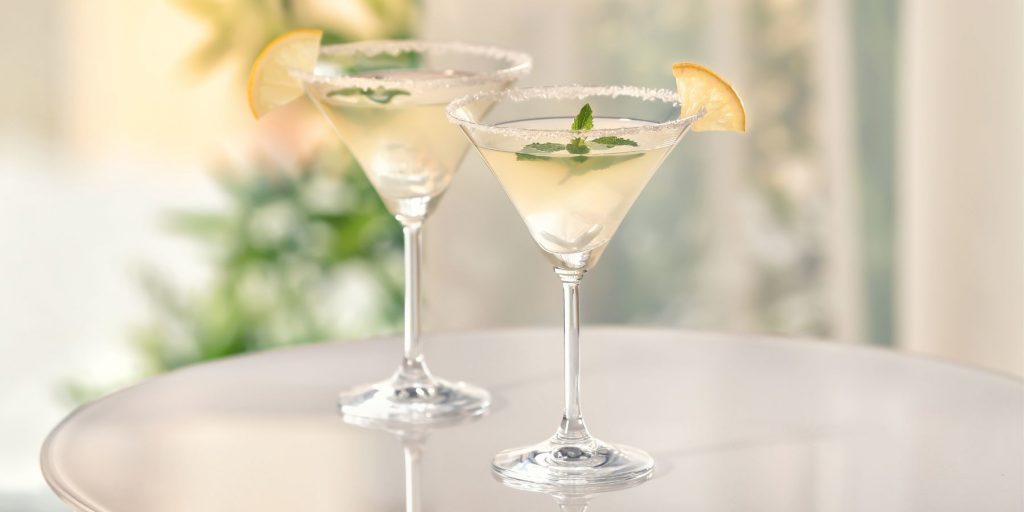 Named after a sweet citrus candy that was super popular in the 1970s, the Lemon Drop Martini is a fabulously festive serve that combines SKYY Infusions® Citrus Vodka, Grand Marnier, lemon juice, and simple syrup. Add a sugar rim for an extra sweet finish.
10. Pegu Club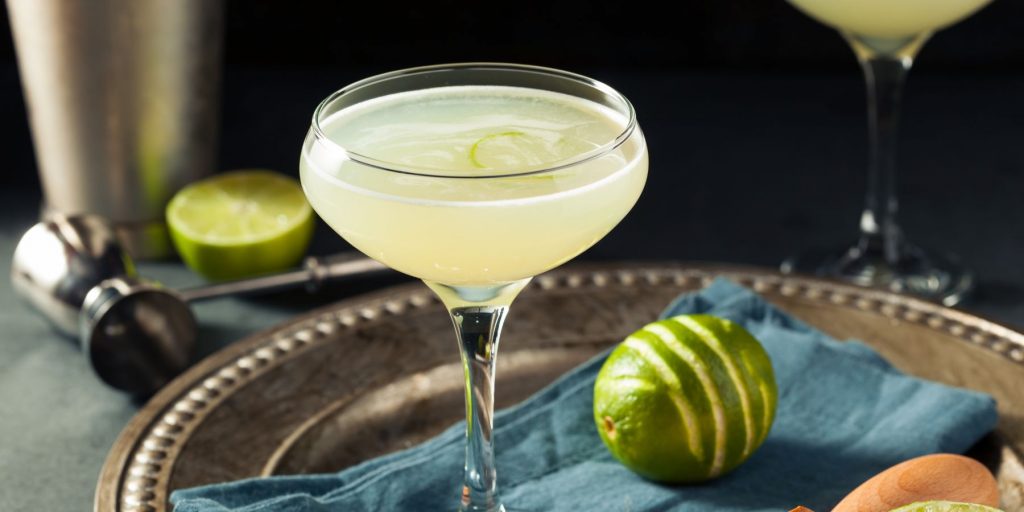 Delightfully boozy, yet sophisticated, the Pegu Club is a 1920s sipper with a gorgeously herbal finish. To make it, add 60ml Bulldog Gin, 30ml Grand Marnier, 15ml lime juice, and two dashes of orange bitters to a cocktail shaker with ice. Shake until ice cold, strain into a serving glass, garnish with an optional lime wedge and serve.
11. Vodka Sidecar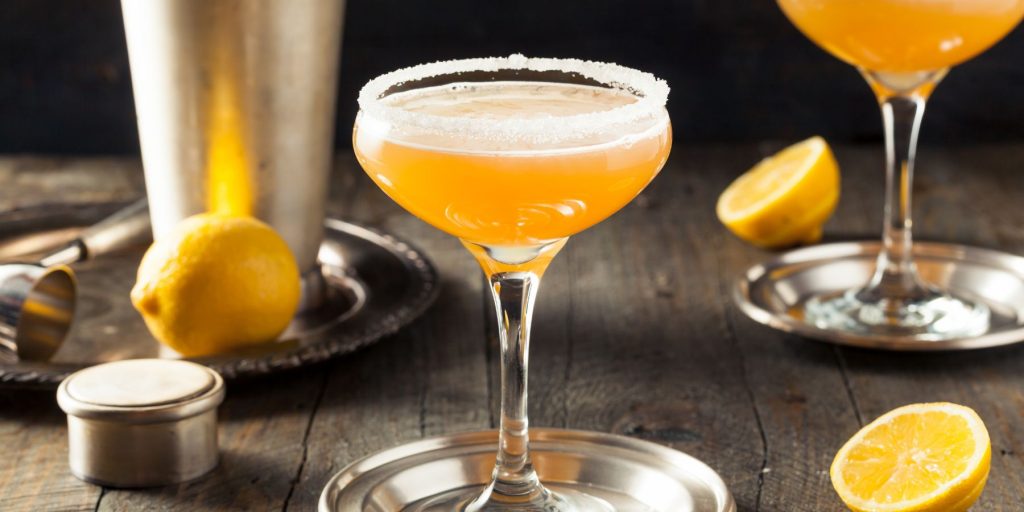 If you love the idea of the original Sidecar but are partial to a vodka zing on the back end of your mixed drink, we highly recommend the Vodka Sidecar. Simply use 2 oz of SKYY Vodka instead of Bisquit & Dubouché Cognac VSOP to try this perky drink. Feeling experimental? Try using SKYY Infusions® Blood Orange vodka…
12. El Presidente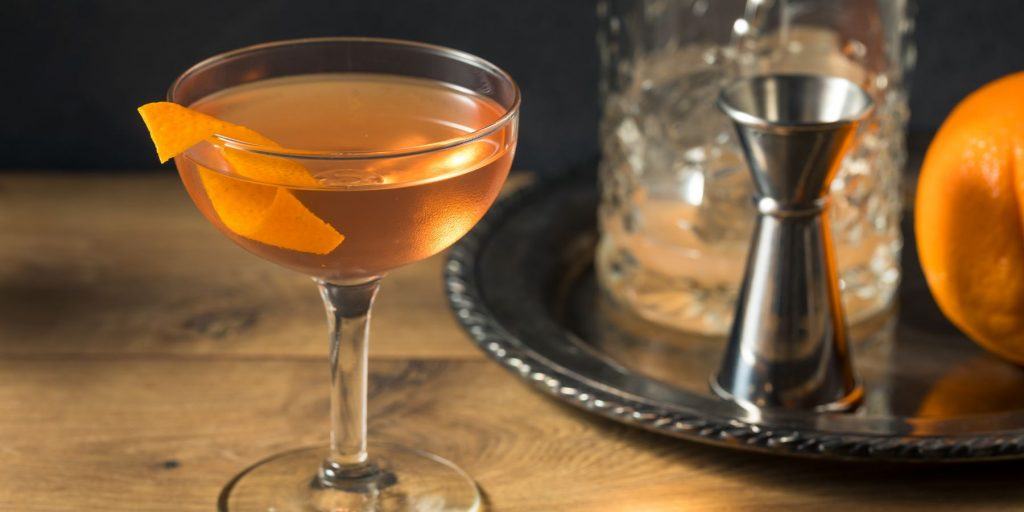 As its name suggests, the El Presidente rum cocktail was first stirred up in honour of a statesman, likely José Miguel Gómez who was the leader of Cuba between 1909 and 1913. This slow sipper is beautifully sweet with a subtle bitter note, laced with a zappy zing of citrus.
FREQUENTLY ASKED QUESTIONS
Orange liqueur is mostly used in classic cocktails like the Sidecar, Cosmopolitan and Mai Tai, However, high-quality brands like Grand Marnier can also be enjoyed neat. It is also often used in cooking, especially in dishes that are flambéed.
Triple sec is a category that encompasses any clear, dry, orange-flavoured liqueur. As such, liqueurs like Grand Marnier, which is made in the curaçao tradition, can be substituted for triple sec in most recipes, but it's not technically the same thing.
Top-quality brands like Grand Marnier can be enjoyed neat or on the rocks. Orange liqueur is mostly enjoyed in classic cocktails like the Mai Tai, Cosmopolitan, and Sidecar, but our list includes a few of the lesser-known cocktails for all the drinkspiration you need.
While some orange liqueurs can be substituted for one another in cocktails, they have different flavor profiles that can alter the taste of the drink. Grand Marnier, for instance, is a premium orange liqueur made from a blend of cognac, bitter oranges, and sugar. It has a complex flavor profile with notes of orange, vanilla, and oak, and a higher alcohol content than triple sec. It is often used in classic cocktails like the Margarita and the French Connection.