12 Best Fruity Martini Recipes to Add a Burst of Flavour on Your Cocktail Menu
November 15, 2022 by Anna-Bet Stemmet
Fun, flirty, and always delicious, fruity Martini recipes tend to stray quite far from the classic Martini formula, but we like it that way. These are fun-loving rebels that dare to break the mold and bring oodles of fanfare and personality to any lively event or summery occasion.
So, if you're feeling like something a little sweet and cheerful, here are 12 simple fruity Martini recipes to try:
1. French Martini cocktail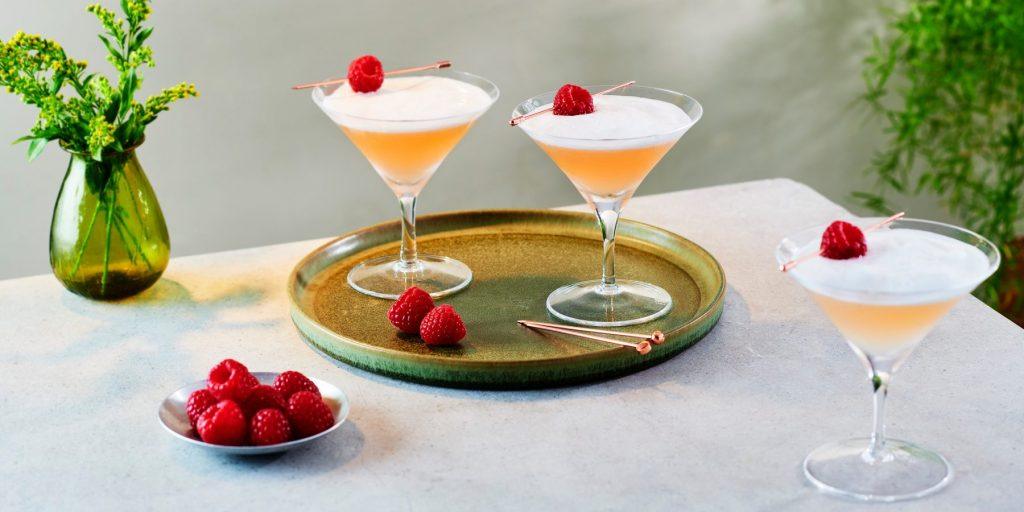 If you like your fruity Martini drink recipes to be classy to the core, may we please introduce you to the delectable French Martini? It was given its name as a nod to one of its original ingredients, a black raspberry liqueur from the French Loire Valley which gives the French Martini its distinctive pink colour. Add pineapple juice and vodka, and the French Martini is definitely for those with a sweet tooth.
2. Cranberry Martini cocktail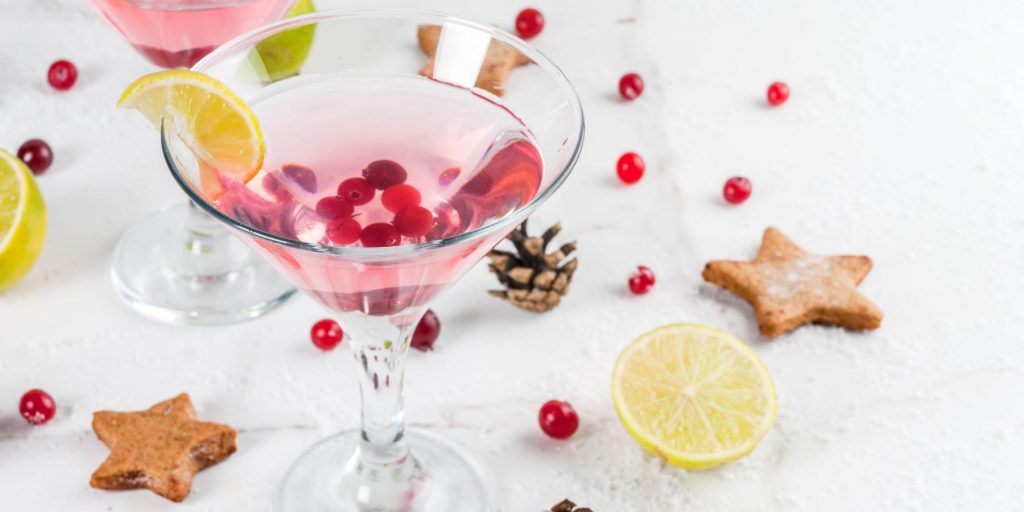 No list of fruity vodka Martini recipes would be complete without the Cranberry Martini. Featuring vodka, Grand Marnier, 100% cranberry juice, lemon juice, and sugar syrup as ingredients, it's a very photogenic showstopper drink that's simple to shake up. Talk about a win-win!
3. Pineapple Martini cocktail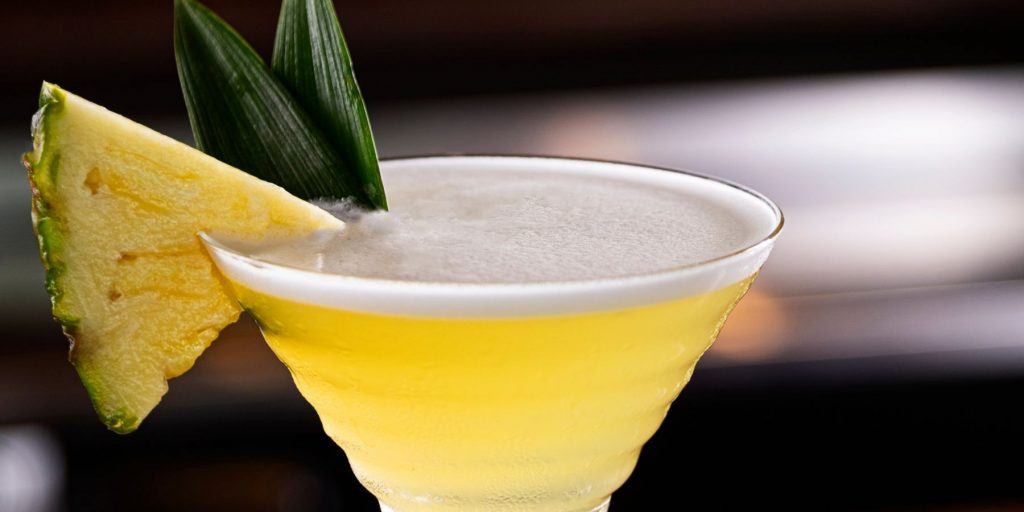 Simple fruity martini recipes do not come any more beginner-friendly than the Pineapple Martini cocktail. You simply combine SKYY Infusions® Pineapple with fresh lime juice and sugar syrup, and boom – you're ready to serve up a tropical sensation.
4. Lemon Drop Martini cocktail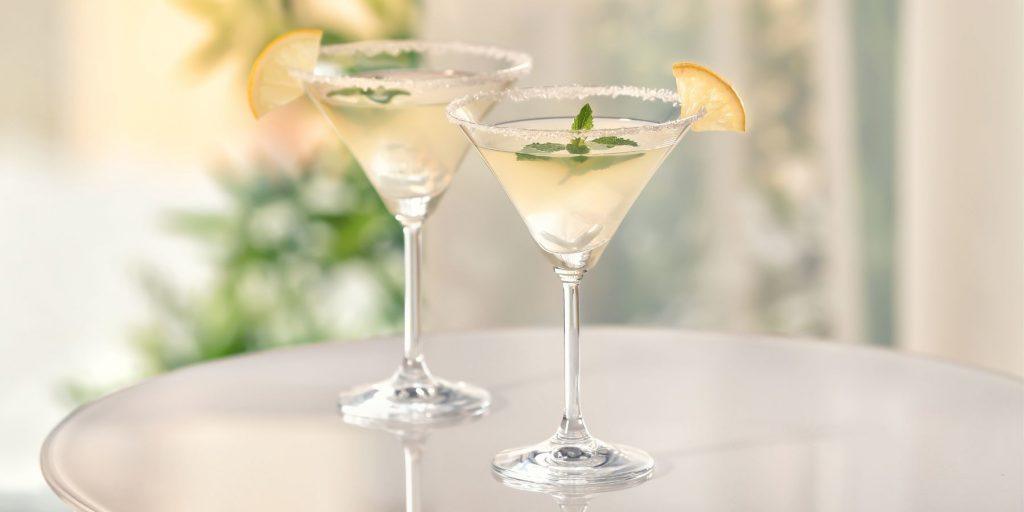 Arguably the best fruity Martini recipe for cocktail newbies who love a lemony zing, the Lemon Drop Martini is a fresh breeze of a drink. Arriving at the party with a perky attitude and a sugary rim, this perfectly balanced and refreshingly tart drink hails from the heydays of the 1970s and was named after a zesty candy that was equally popular at the time.
5. Strawberry Martini cocktail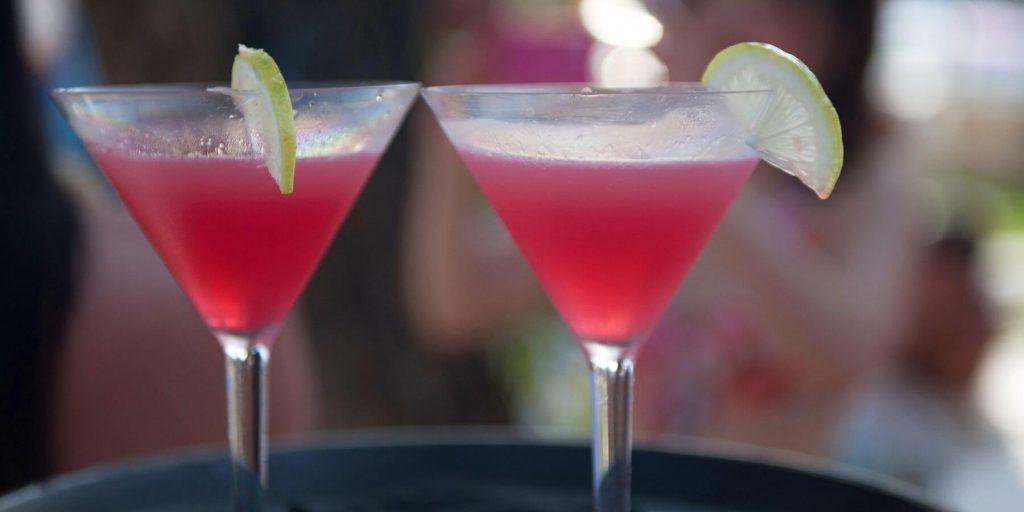 When the summertime strawberry bounty dots the fields with bright bits of sun-kissed red, it's time to whip up a Strawberry Martini! One of the most popular strawberry cocktails around, it's made with SKYY Vodka, a sugar syrup, and a handful of muddled strawberries instead of vermouth.
6. Orange Martini cocktail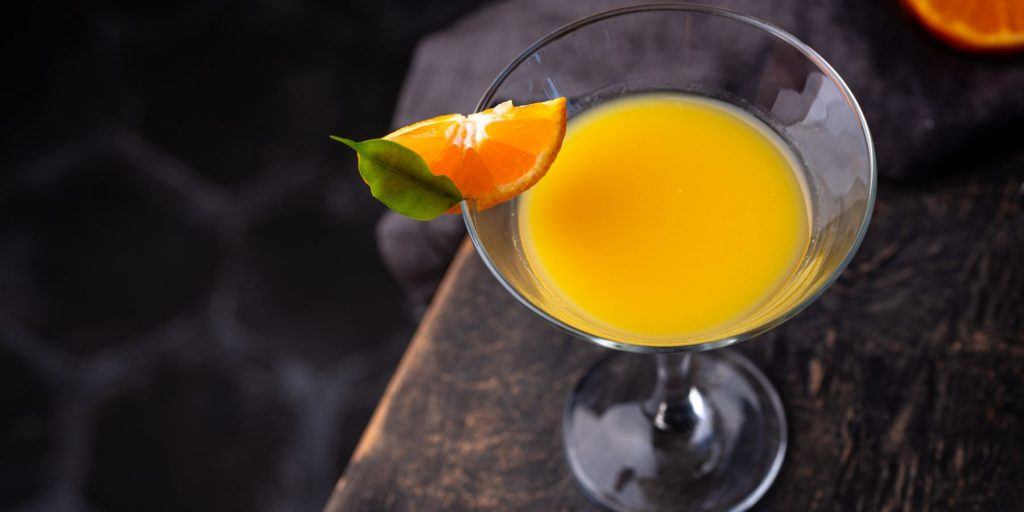 To make an Orange Martini, shake together 60ml SKYY Vodka, 30ml Grand Marnier, 30ml orange juice, and 15ml sugar syrup with ice, strain into a Martini glass, and garnish with an orange slice. Wonderfully juicy! If you're feeling adventurous, you could also use SKYY Infusions® Citrus or SKYY Infusions® Blood Orange if you want to bring some extra dimension to the drink.
Love the OJ? 11 Zesty Orange Juice Cocktails for Every Occasion and Season
7. Pear Martini cocktail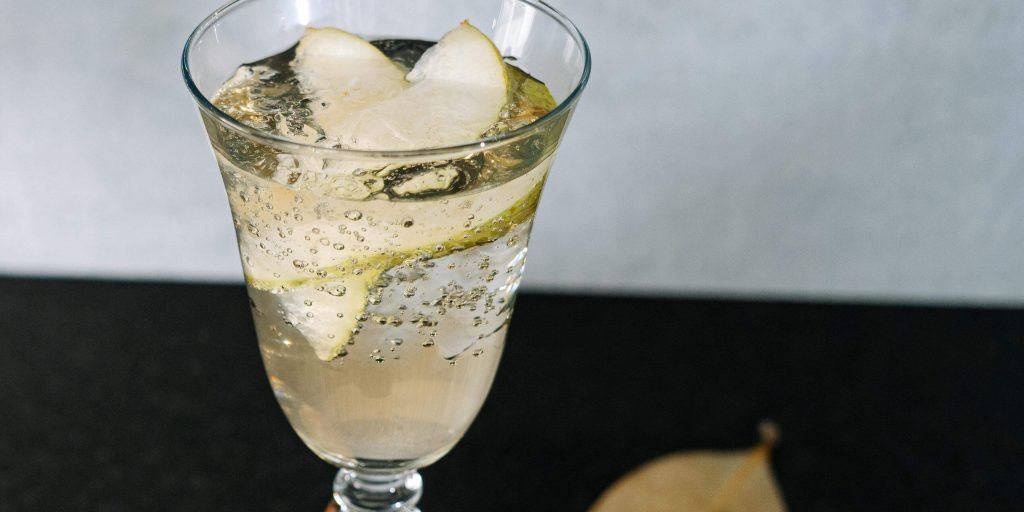 The Pear Martini is a sweet, crisp autumn-time sipper that calls for 4 ingredients, and is ready in 5 minutes – great for those moments when you feel like something delicious, but you're also in the middle of whipping up a holiday feast.
8. Apple Martini cocktail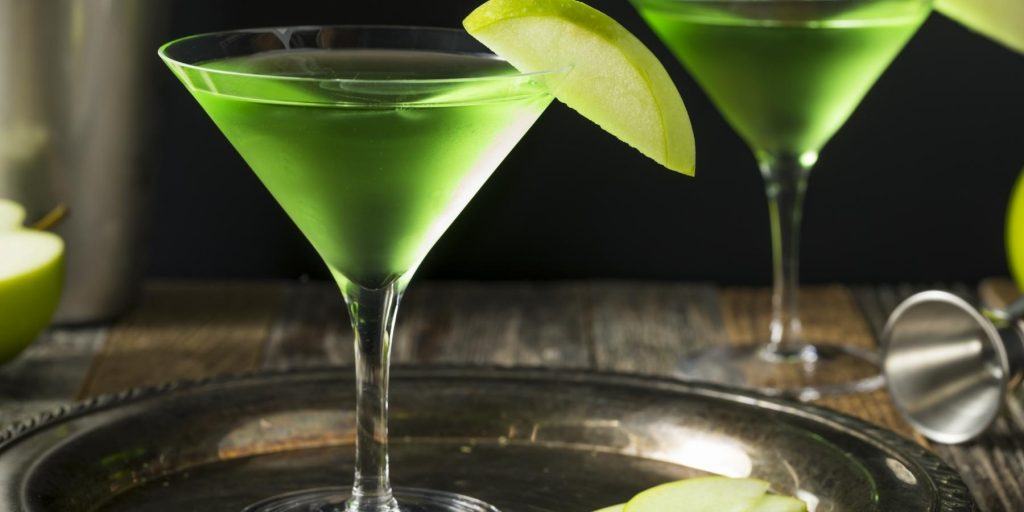 Speaking of autumn, naturally we had to include the Apple Martini in this line-up – it only happens to be the most famous of all the harvest-time fruits! Also known as the Appletini, this crowd-pleaser rose to fame at the same time as the Spice Girls and became just as big just as fast. Combining vodka, apple schnapps, orange liqueur, simple syrup, and lemon juice, the recipe is also nice and easy to master.
9. Watermelon Martini cocktail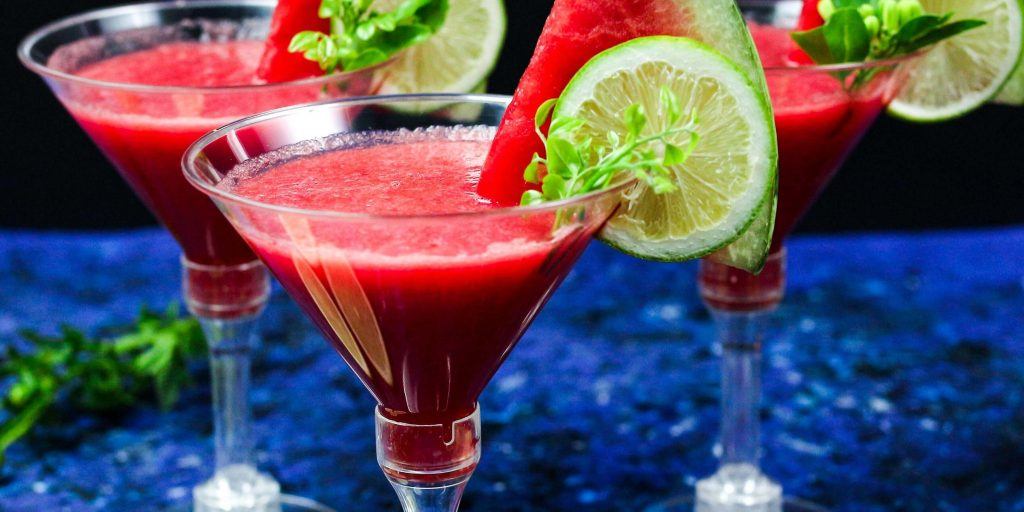 The delicious Watermelon Martini is made by mixing vodka, fresh lime juice, and fresh watermelon juice. For this one, we recommend making the juice yourself, but you will thank us for that – it also makes a great mocktail base or a quick summertime pick-me-up on its own.
10. Pomegranate Martini cocktail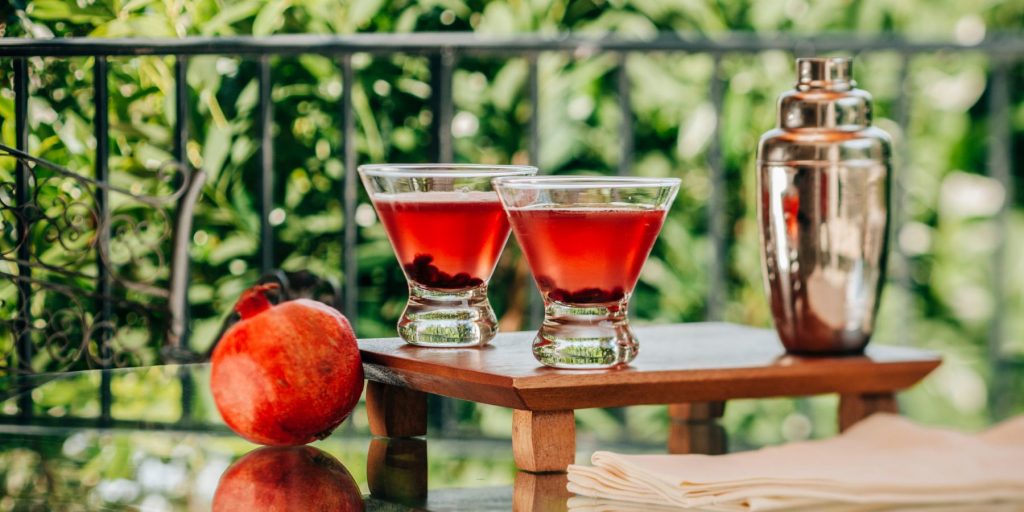 Sweetly tart, fruity and light, the Pomegranate Martini is easy to whip up (even in batches), and adds a hint of sophistication to just about any gathering. This lovely drink contains vodka, pomegranate juice, Grand Marnier, and lemon juice. Add a few pomegranate rubies to the glass, and it's the star of the show on any table.
11. Key Lime Martini cocktail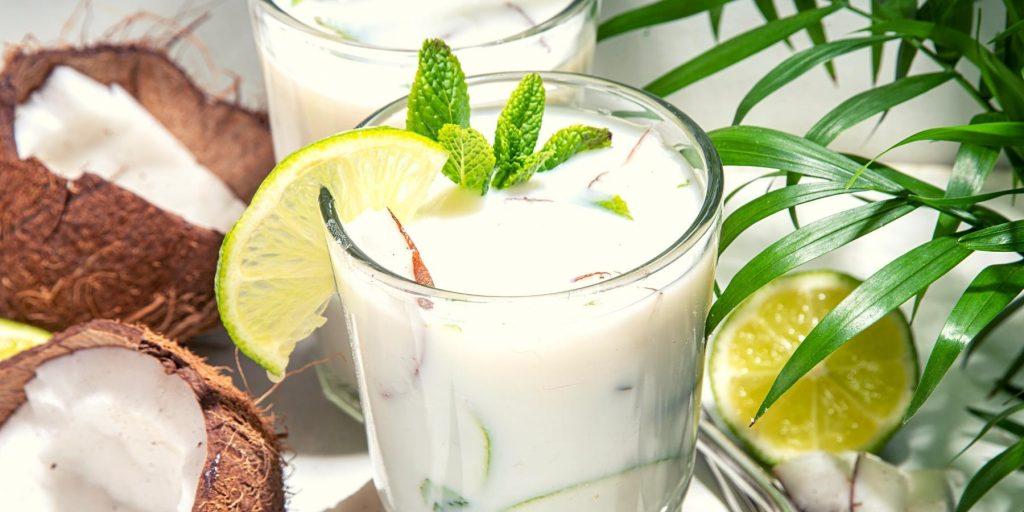 One of the most utterly indulgent fruity gin Martini recipes out there has got to be the Key Lime Martini. It's one of those drinks that always have guests raising their hands for seconds. Made with vanilla vodka, key lime juice, cream of coconut, pineapple juice, and heavy cream, this dessert-inspired cocktail always goes down an absolute treat. Insider tip? Serve your Key Lime Martini with a few Graham crackers on the side for some indulgent dipping.
12. Cucumber Martini cocktail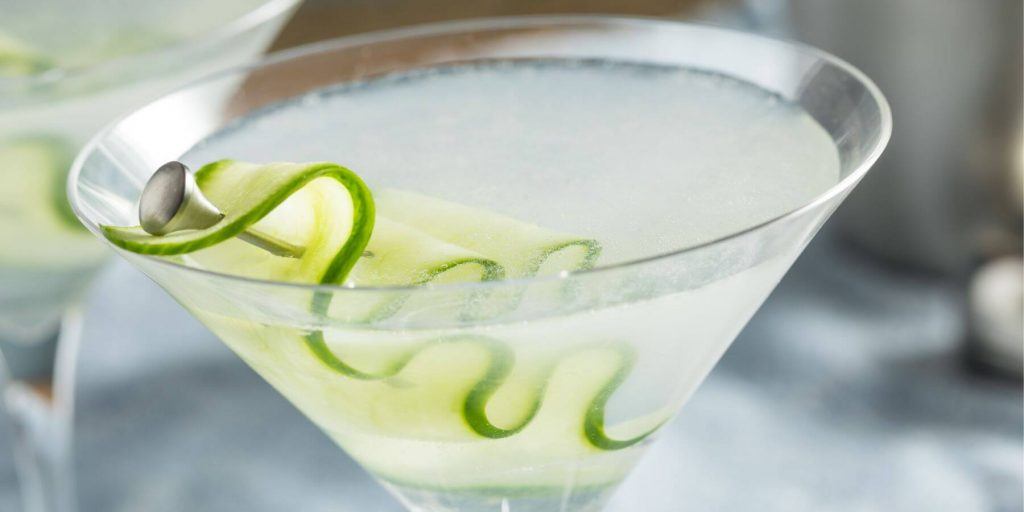 Simple, elegant, cool, and crisp, the Cucumber Martini combines muddled cucumber, SKYY vodka, Cinzano Vermouth Bianco, and sugar syrup.
FREQUENTLY ASKED QUESTIONS
The classic Martini comes in three guises - dry, perfect or wet. A wet Martini contains equal parts gin (or vodka) and dry vermouth. A perfect Martini contains equal parts dry and sweet vermouth, matched with measure of gin or vodka. A dry martini contains less vermouth, and more spirit.
If you are new to cocktails and I want to ease into things before you try a dry Gin Martini or classic Vodka Martini, it's a nice idea to start with something a little sweeter and more approachable like a French Martini or Pomegranate Martini.
The classic Martini recipe calls for a spirit, either vodka or gin, which is paired with vermouth. The drier the Martini, the less vermouth it contains. The more vermouth it contains, the sweeter it is. There are also a variety of fruity Martini cocktails that contain fruit or fruit juices that sweeten the drink. This includes mixed drinks like the Orange Martini and Strawberry Martini.