How to Make Sugared Cranberries for Cocktails at Home (3 Ingredients Only!)
December 14, 2022 by Anna-Bet Stemmet
We want to let you in on a little secret – making sugared cranberries for cocktails is perhaps one of the easiest ways to look like a complete cocktail pro without actually being one just yet. These little frosted berries look amazing, taste lovely, and are ridiculously easy to whip up at home with minimal ingredients. That's the newbie cocktail maker's trifecta of awesome right there!
What are sugared cranberries?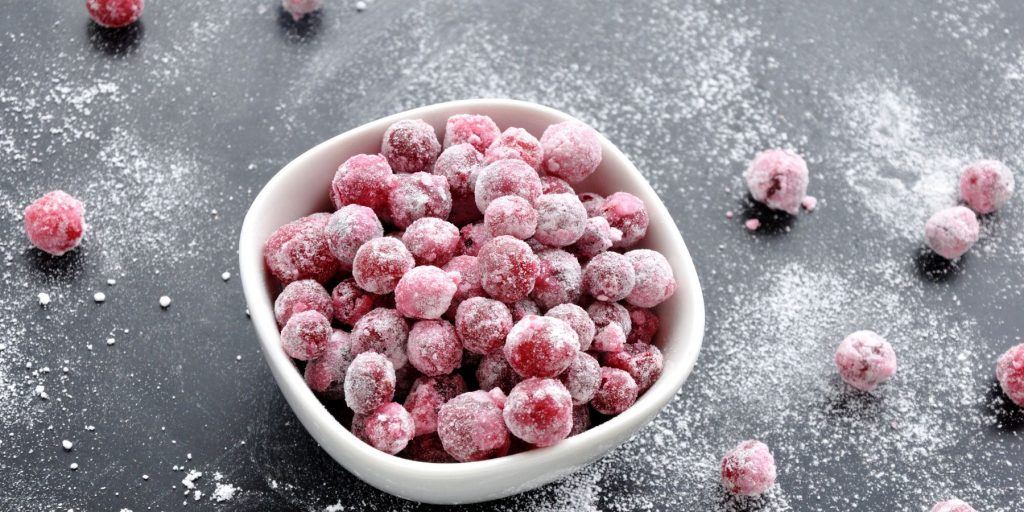 Candied cranberries for cocktails are fresh cranberries that have been soaked in simple syrup and rolled in sugar. This process turns the berries, which are naturally quite tart and low in sugar, a whole lot sweeter. It also adds a somewhat crunchy texture to the fruit, making it a fun and festive garnish for everything from cocktails to cookies, cakes, and desserts.
How to make sugared cranberries for cocktails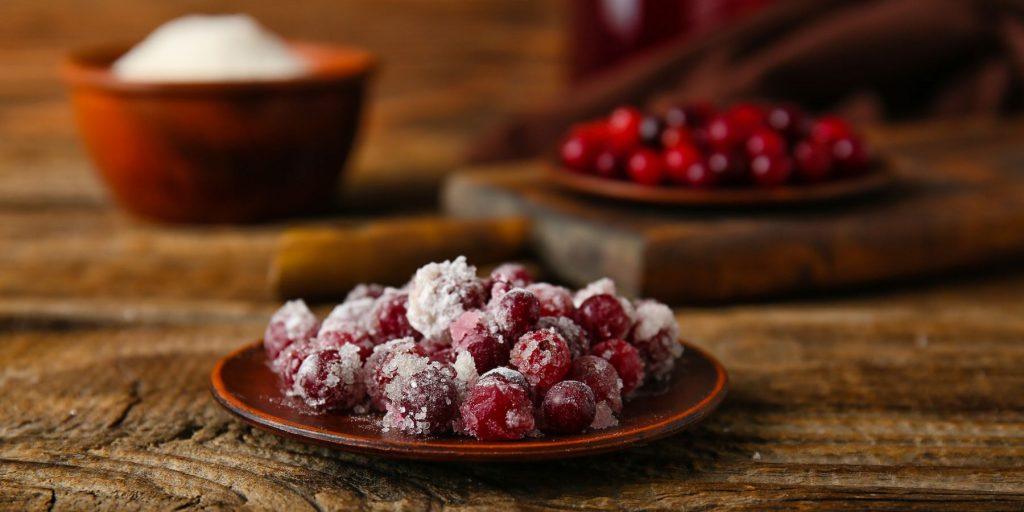 Our go-to sugared cranberries recipe could not be simpler. You only need three ingredients and a little patience.
Ingredients
300g white, granulated sugar

250ml water
200g fresh cranberries
Method
Mix 200g sugar and 250 ml water in a saucepan over medium heat, and allow the mixture to come to a simmer.

Stir in 200g cranberries, making sure each one is coated with the sugar water.

Roll the cranberries in loose, granulated sugar and leave it to cool in a single layer on wax paper, checking to see that it has fully set before storing.
Tips & tricks
Our easy sugared cranberries can be used in so many different ways. Obviously, we love using it as a cocktail garnish, but it can also be strung up in garlands to use on your Christmas tree, or simply served in a bowl as a pretty, festive snack around the holidays. A jar of homemade candied cranberries also makes a very thoughtful gift.
Not all that into cranberries? You can also use this simple sugaring method to frost blueberries, strawberries, or blackberries. In fact, you can use it to sweeten up nuts like almonds, cashews, and macadamias as well.
How to store sugared cranberries & how long do they last?
Our super simple sugared cranberries will keep for up to a week when stored in an airtight container in a cool place. We like keeping it in a flip-lid jar in the pantry, but you can also store it in the fridge. Just remember to take it out about an hour or so before you want to use it so it can reach room temperature. Unless you prefer it a little cool, of course!
Cocktails to garnish with sugared cranberries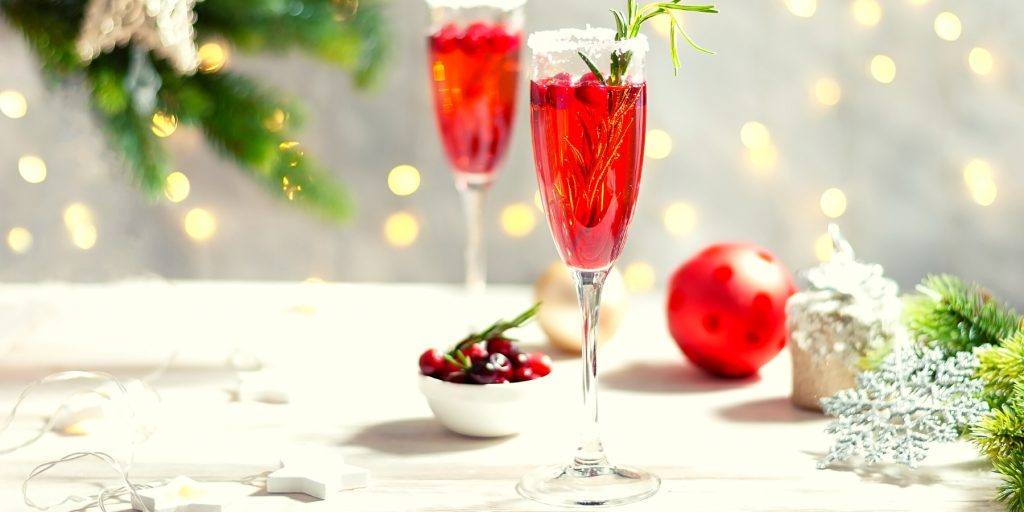 Once you know how to make sugared cranberries for cocktails, it's time to put these pretty little globes of deliciousness to good use. Here are a few cocktails that work beautifully with sugared cranberries as a garnish:
More inspo this way: 16 Creative Cocktail Garnish Ideas for Your Next Cocktail Night
FREQUENTLY ASKED QUESTIONS
Frosted cranberries are fresh cranberries that have been soaked in simple syrup and rolled in sugar.
Cranberries are a very versatile fruit that is used widely in cooking and baking recipes. It can also be used to make sugared cranberries for cocktails by following a simple recipe that turns it into sweet little frosted globes that are ideal as a festive garnish.