17 Father's Day Cocktails to Celebrate Dad This Year
June 13, 2023 by Anna-Bet Stemmet
It's almost time to serve up some Father's Day cocktails! Here's to all the bear-huggers, bike-pushers, tire-changers, spaghetti cookers, boo-boo-kissers, and every human who holds space as a father figure in your life. Let's pour them an extra-special drink and raise our glasses to the dapper dads of the world.
1. Manhattan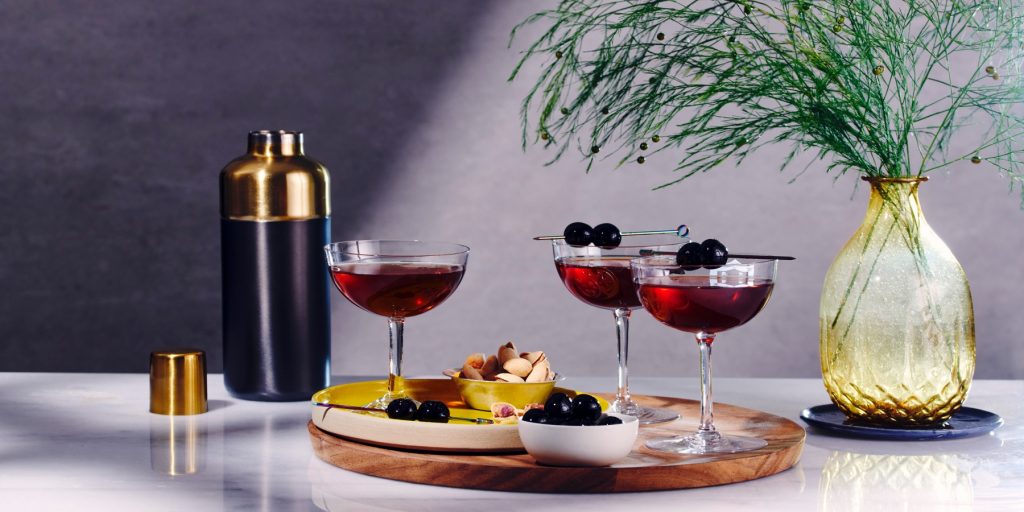 If you're looking for classic cocktails for Father's Day, you've got to try the debonair Manhattan. It was the preferred sipping cocktail of every well-to-do 1800s socialite, and it's still popular today. At first glance, it may seem a little daunting because it's just booze served straight up, but don't be fooled. It has some kick—but when shaken over ice and enjoyed slowly, it's glorious.
2. Michelada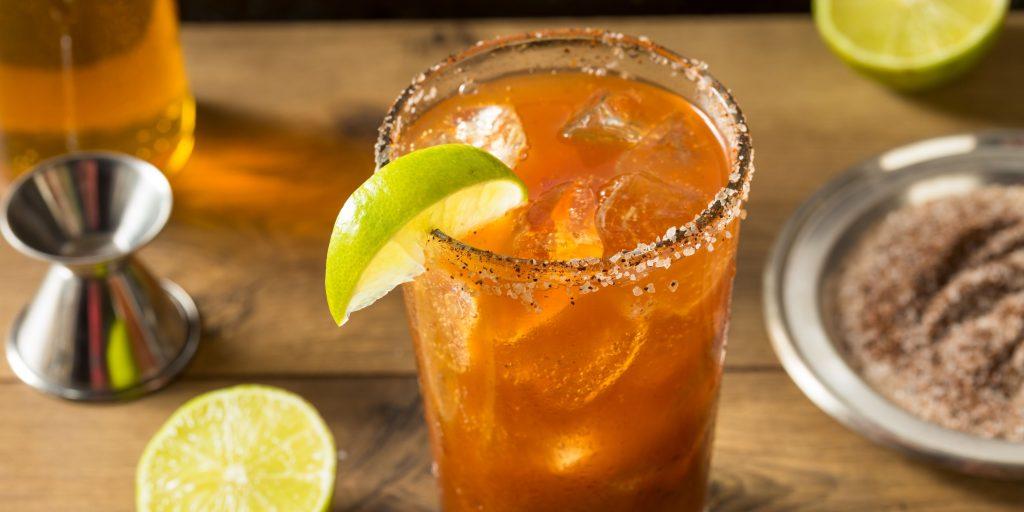 Father's Day brunch cocktails with a twist? Try a Michelada. This tasty beer cocktail is like a Bloody Mary, but the vodka is swapped out with a light Mexican beer, and the tomato juice is replaced with Worcestershire sauce. It's the perfect light and zesty sip for a midday celebration.
You might also like: 10 Beer Cocktails for the Win
3. Negroni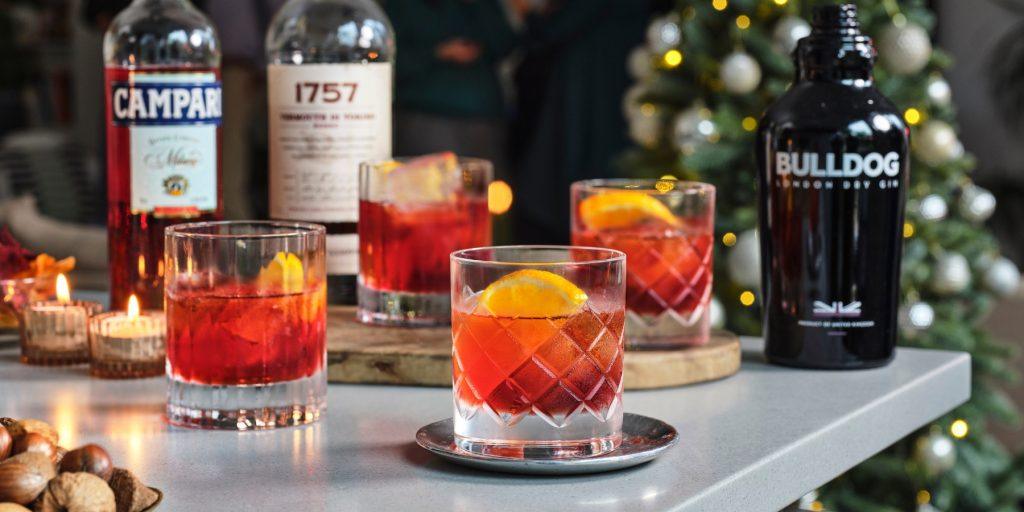 No list of Father's Day cocktail recipes would be complete without the superbly suave Negroni. It is a perfect aperitif to serve before your Father's Day meal, and it pairs beautifully with a wide range of foods, from savory appetizers to sweet desserts. Its rich and robust flavor profile makes it a perfect match for bold and flavorful dishes, such as roasted meats or spicy charcuterie boards.
4. Moscow Mule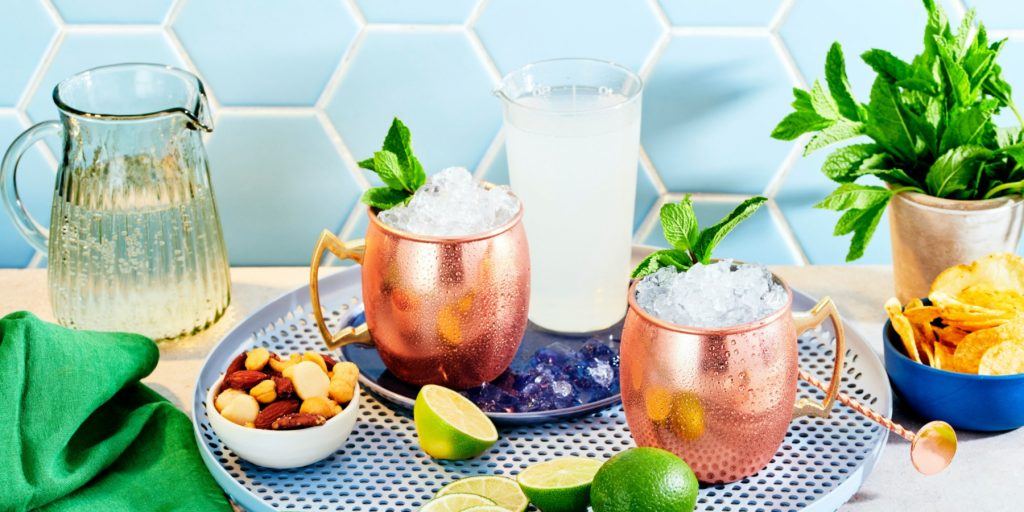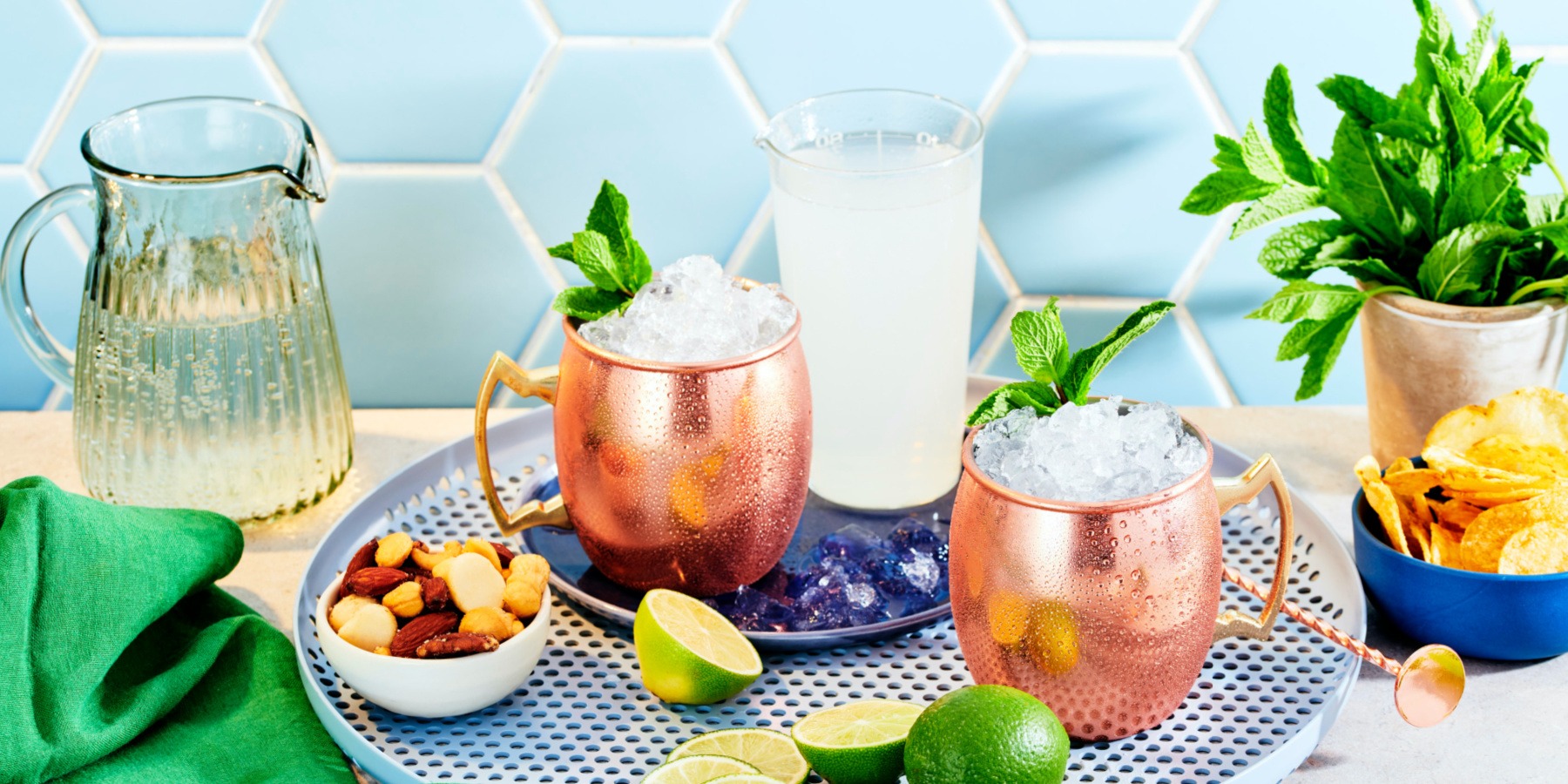 If the dad in your life is partial to a bit of zing, the best Father's Day cocktail to pour is a nice, ice-cold Moscow Mule. Made with a classic combination of vodka, fresh lime, and ginger beer and served in a copper mug, the Moscow Mule is great if you want to cool down on a hot day. This iconic vodka drink is one of the world's most popular cocktails – and has been for eight decades.
Read next: 13 Delicious Mule Cocktails to Make at Home
5. Whiskey Smash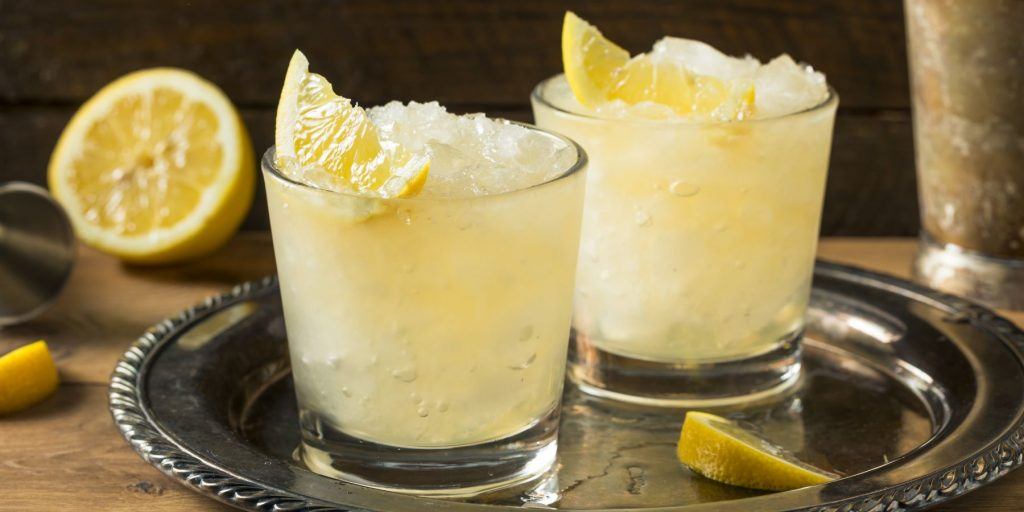 Father's Day cocktail ideas do not get any classier than the Whiskey Smash. This zesty drink has a lemon base, but instead of using squeezed lemon juice, you muddle the actual lemon along with the mint to release some extra zesty goodness.
6. Old Fashioned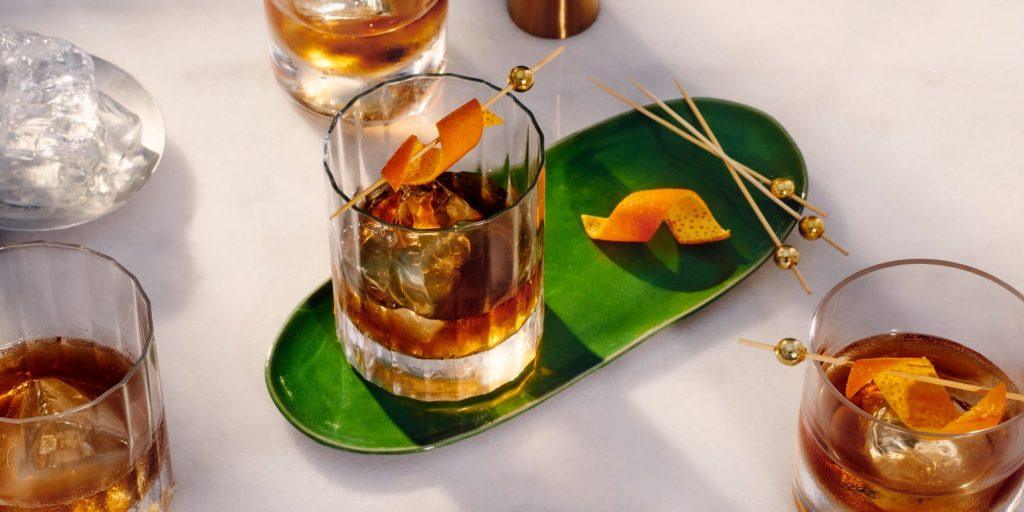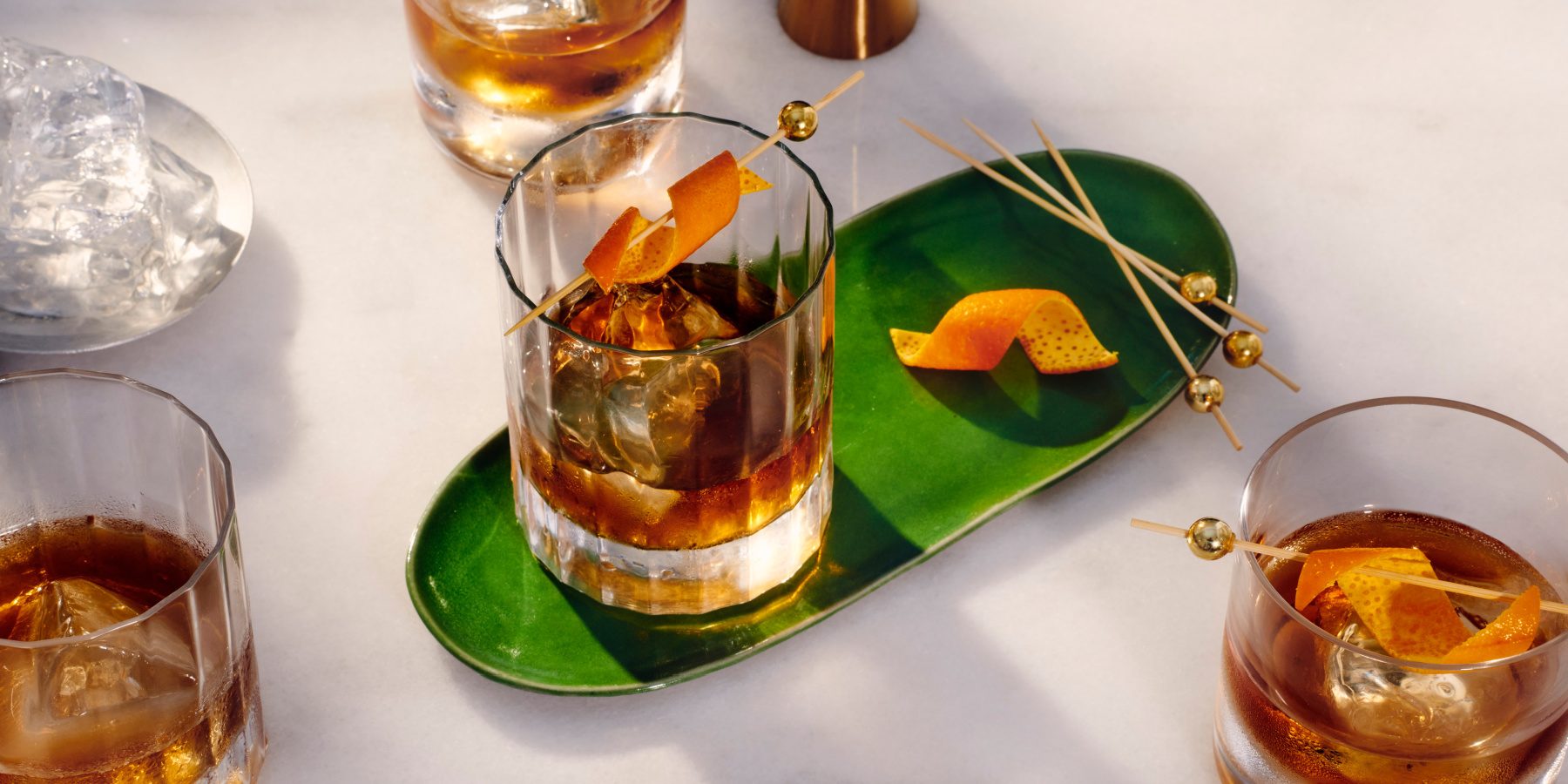 If you're thinking of getting Dad a Father's Day cocktail kit as a gift, it's always nice to add the trappings of an easy drink. We recommend the Old Fashioned. You'll only need Wild Turkey 101 Bourbon Whiskey, simple syrup (or a sugar cube), and aromatic bitters to create this timeless sipper. Once you have that, add everything to a large mixing glass filled with ice, and stir until nicely chilled. Next, strain it into a tumbler over ice and garnish with a lemon peel twist or a maraschino cherry.
Read Next: The Best Cocktail Kit for your Home Bar
7. Whiskey Sour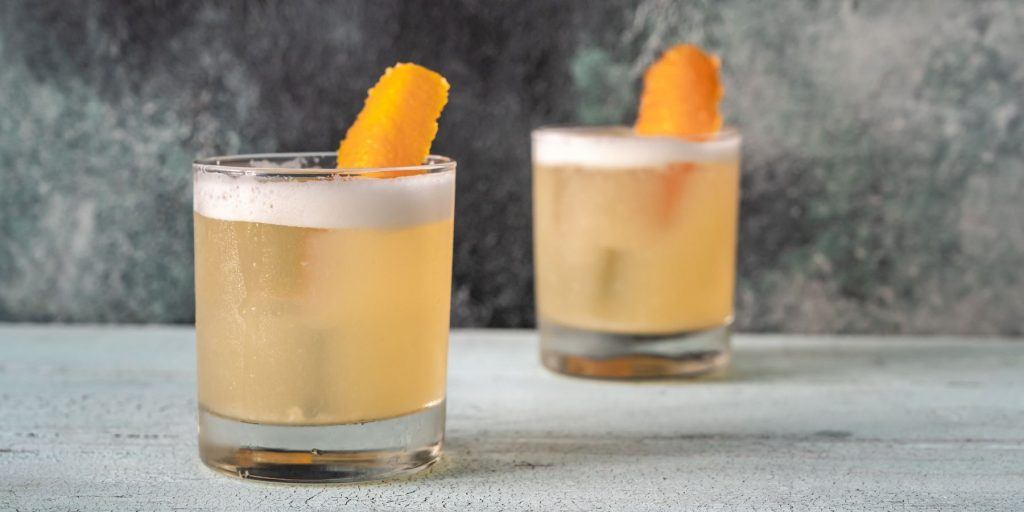 An elegant sipping drink with hunky retro appeal, the iconic Whiskey Sour features captivating notes of caramel and vanilla from the whiskey, underpinned by a small amount of sour lemon and a kiss of sweetness to round it all off.
8. Paloma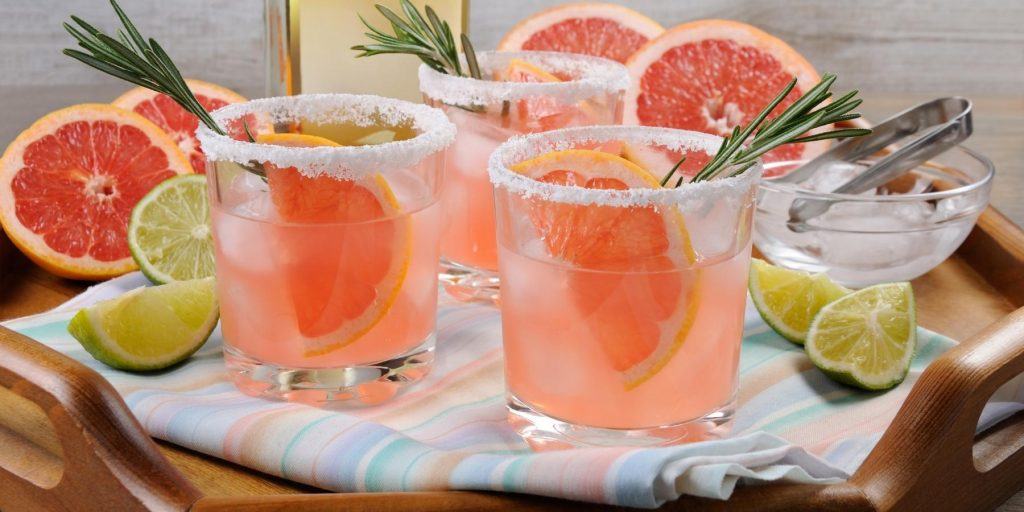 Serving up a Mexican feast this Father's Day? Sure, you could go with a Margarita, but we double-dare you to pair it with a Paloma this time. Yes, it's pink – so? It's also zesty, low-calorie, and lovely, with a nice bit of kick. Pretty perfect.
More Mexican inspo: Fuel the Fire! How to Pair Cocktails with Spicy Food
9. White Lady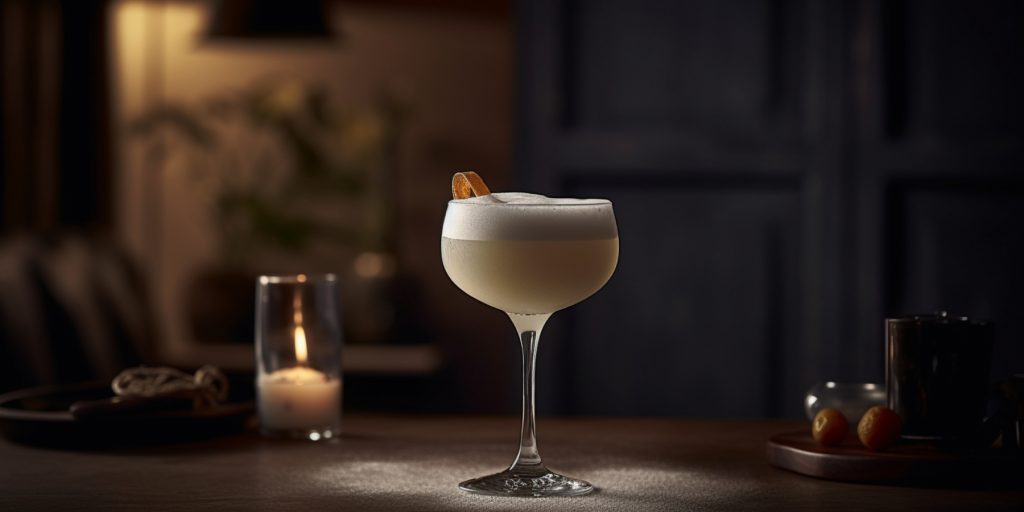 A White Lady is the perfect drink for a classy gent. This chic gin-laced sour sleekly tames the zesty tartness of gin, bitter orange botanicals, and lemon juice with the addition of rich, silky egg white. Fantastically frothy and delicious!
10. Blood and Sand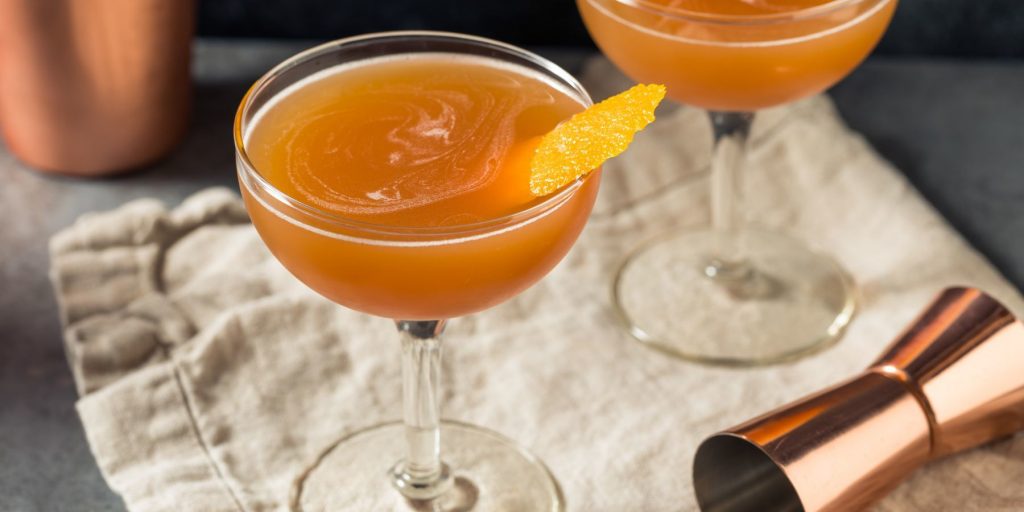 Dating back to the 1930s, this scotch-based cocktail deserves a major comeback. The Blood and Sand cocktail is a delightfully sweet and refreshing Scotch whisky drink with hints of spice that's said to turn even whisky haters into fans. The orange juice tames the whisky into a smooth drinking cocktail, making for a stylish aperitif.
Whisky your vibe? 7 Easy Scotch Cocktails
11. Painkiller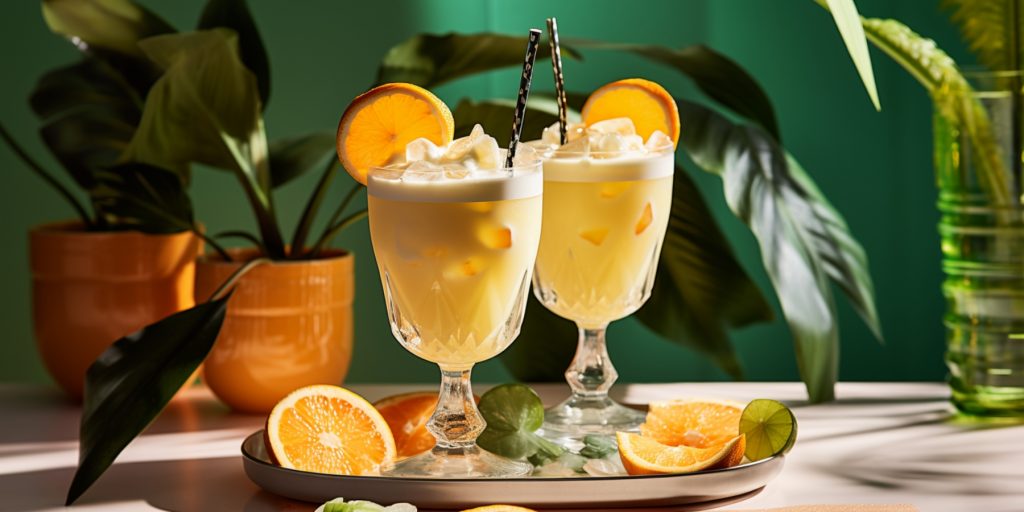 If you love a Piña Colada, then the Painkiller is a fruity rum cocktail with your name on it. It was created in the 70s in the British Virgin Islands as a relief measure to the hot, humid weather. It's the creamy dessert-in-a-glass that's perfect for dads with a bit of a sweet tooth.
12. Tom Collins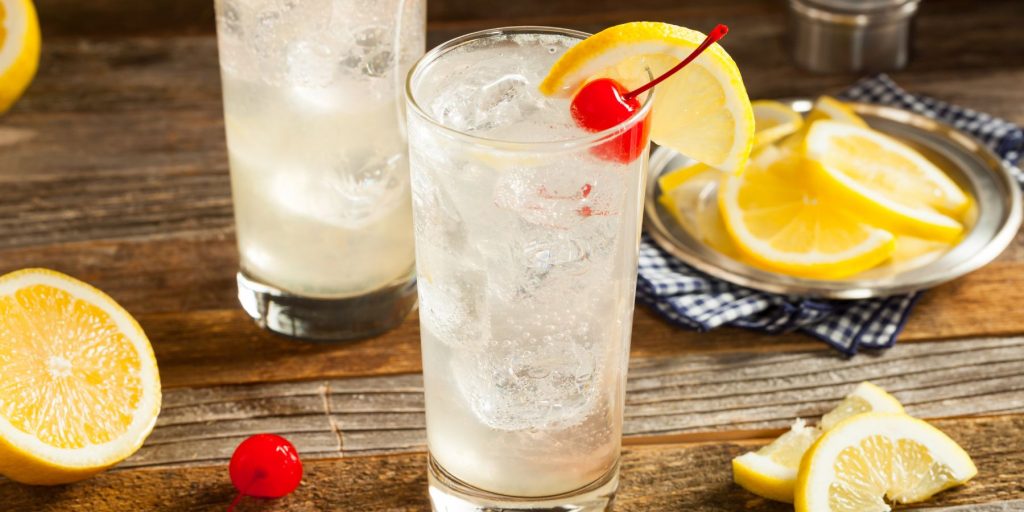 Some dads love a super simple drink. If this is the case with yours, we highly recommend the Tom Collins. This iconic highball is a variation of the classic Gin Sour and the ideal drink to clink when the weather is balmy and you want something ice cold, tall, and delicious to sip at leisure.
13. Dry Martini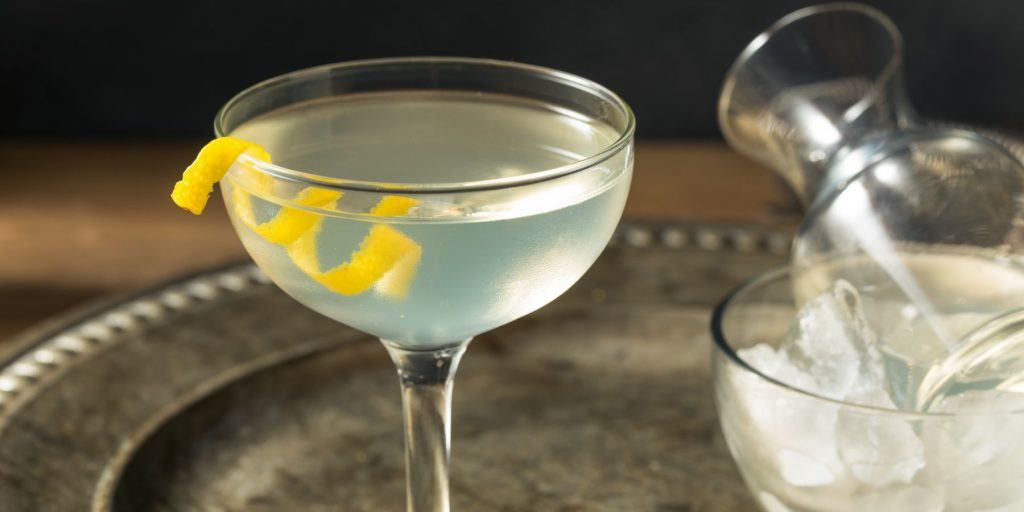 Does your dad give 007 energy? Then it's the Gin Martini for you, friend! This classic Martini is one of the cocktail greats that will never go out of style. The simplicity of the easy yet striking combination of gin and vermouth has made it a drink for the ages.
More Martinis this way: 22 Types of Martinis You Should Know
14. Dark 'n Stormy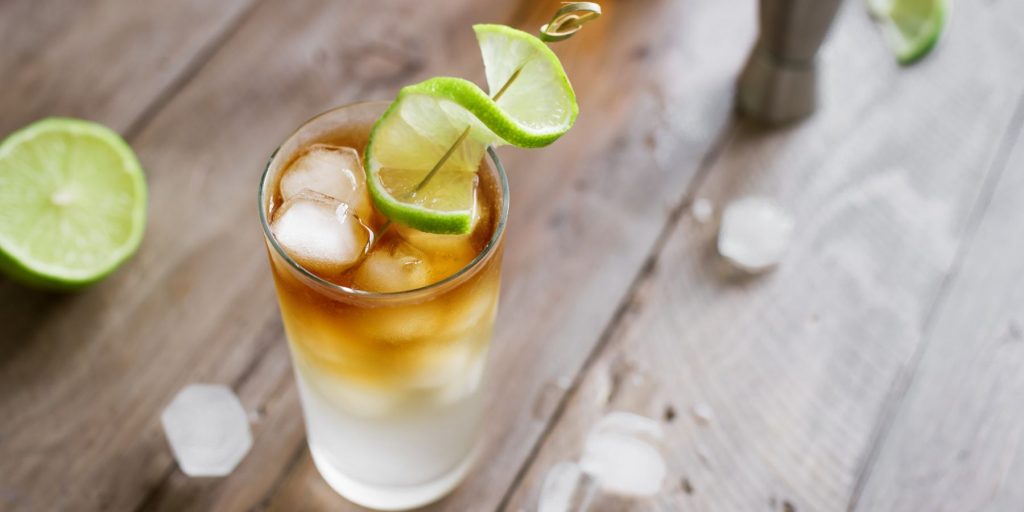 The Dark 'n Stormy cocktail recipe has been around for more than a century, but still hits all the right flavor notes today. Super simple to pour, yet gorgeously zesty and refreshing to the core, it's a great rum-based seaside sipper that's tailor-made for hot summer days.
15. Gin Rickey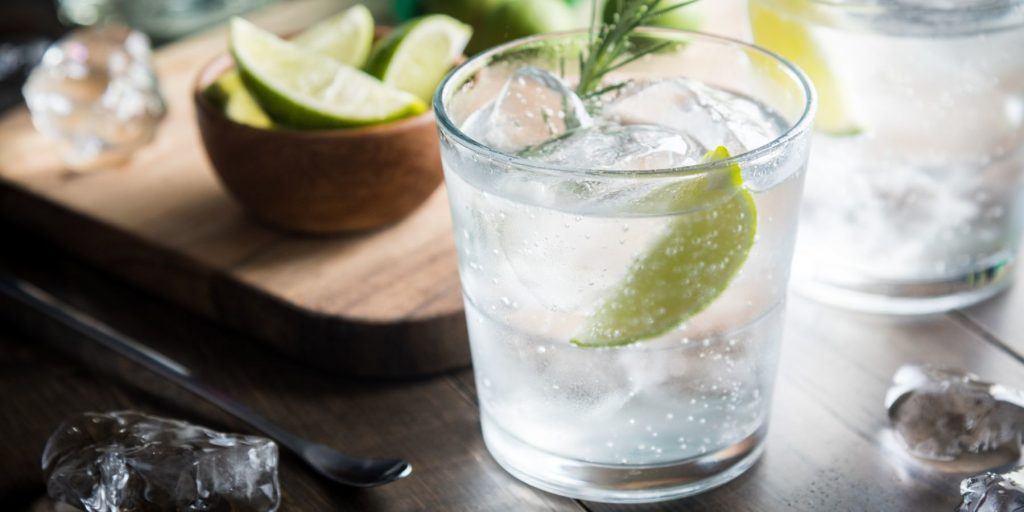 Dad doing keto? Pour the man a Gin Rickey. Capturing some of the same notes as a gin and tonic, it features gin, club soda, and a squeeze of fresh lemon juice. It's the ideal gin cocktail recipe to have up your sleeve for those who prefer to keep their sugar intake to a minimum, but still want to enjoy a delightful cocktail.
16. Gin Gimlet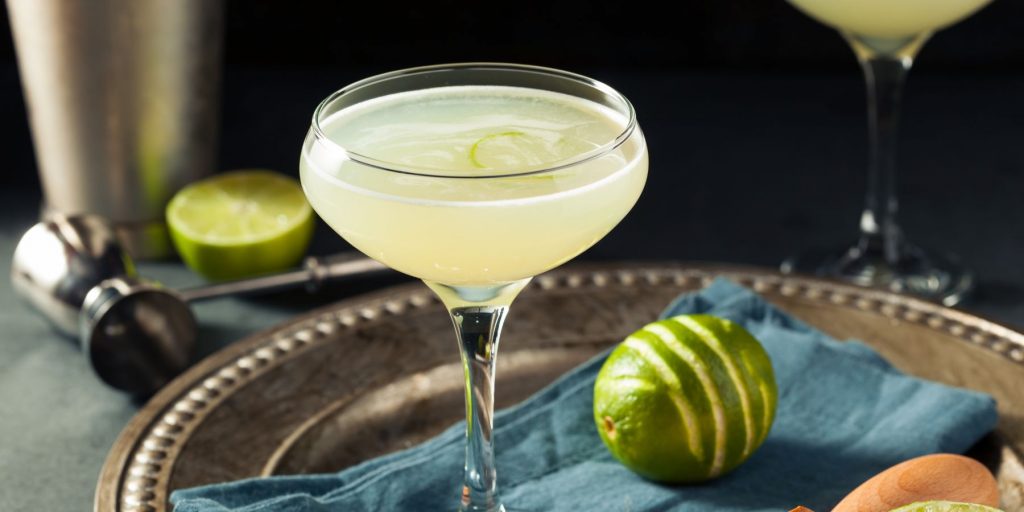 The Gimlet is a classic British cocktail with roots in the 19th-century Royal Navy. Scurvy was a big problem back in those days, and when vitamin C was found to be the cure, citrus juice was prescribed to sailors. Naturally, they spiked it with a touch of gin. The drink set sail, and the Gimlet was born. These days a touch of simple syrup is added for balance, but the soul of the cocktail remains the same as it was on the high seas.
17. Espresso Martini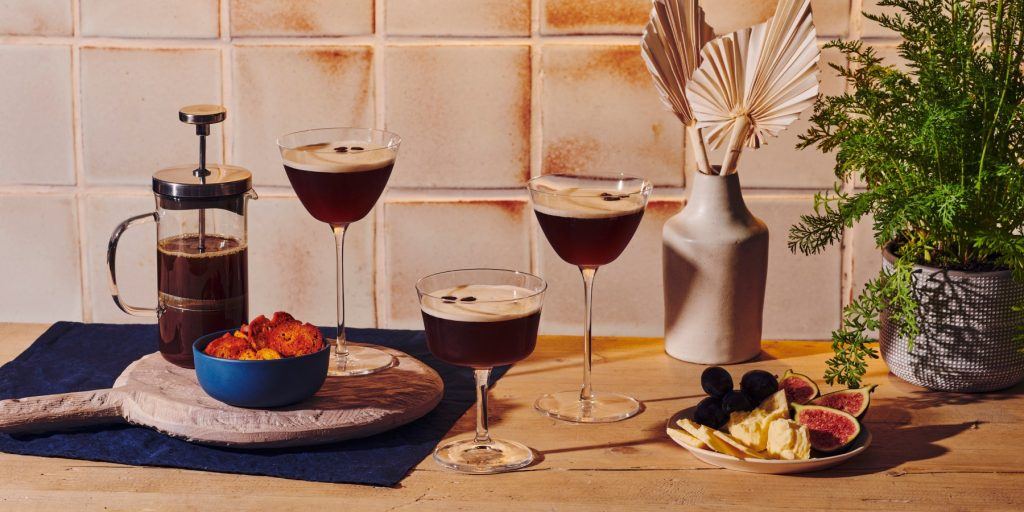 If your dad loves a good cup of java, he will adore this Espresso Martini. It's a rich, sweet cocktail made with fresh espresso and coffee liqueur that's best served after dinner. Serve this delicious, foam-topped cocktail instead of dessert. Offer to make it with decaf for those who love their sleep as much as their sweet.
FREQUENTLY ASKED QUESTIONS
In all honesty, a good Father's Day cocktail is anything your dad loves to drink when he is celebrating. We love an Espresso Martini, Gin Gimlet, Michelada, Manhattan and even a Paloma for Father's Day get-togethers. Find a full list of tasty options on The Mixer.