20 Delicious Low-Carb Keto Cocktail Recipes
October 26, 2022 by Anna-Bet Stemmet
Keto cocktail recipes are very popular among carb-conscious folks who follow the ketogenic diet. This type of diet keeps carbohydrates on the low end of the spectrum, which means that drinks with lots of sugar, juice, syrups and sweet mixers don't really fit the bill.
To help you pour carb-clever drinks for yourself and fellow keto enthusiasts, here are a few mixed drinks that slot into this lifestyle with ease:
1. Vodka Martini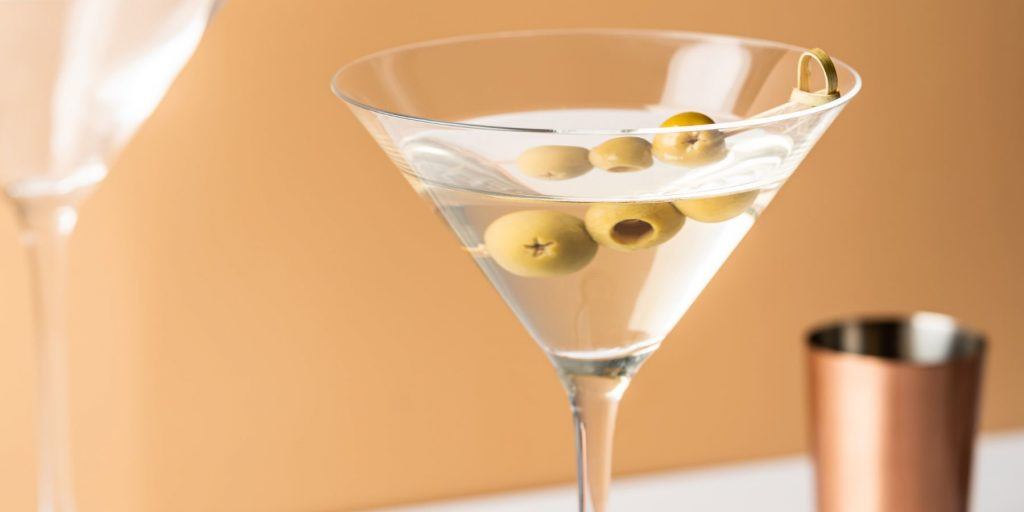 Keto alcoholic drinks don't come any more iconic than the Vodka Martini. Coming to the party with <1g of carbs, it's a darling of the low-carb crew. The drier the better – vermouth does contain a small about of sugar, so the sweeter you go, the higher the carbs will be. The same goes for the classic Gin Martini of course.
2. Old Fashioned Keto Cocktail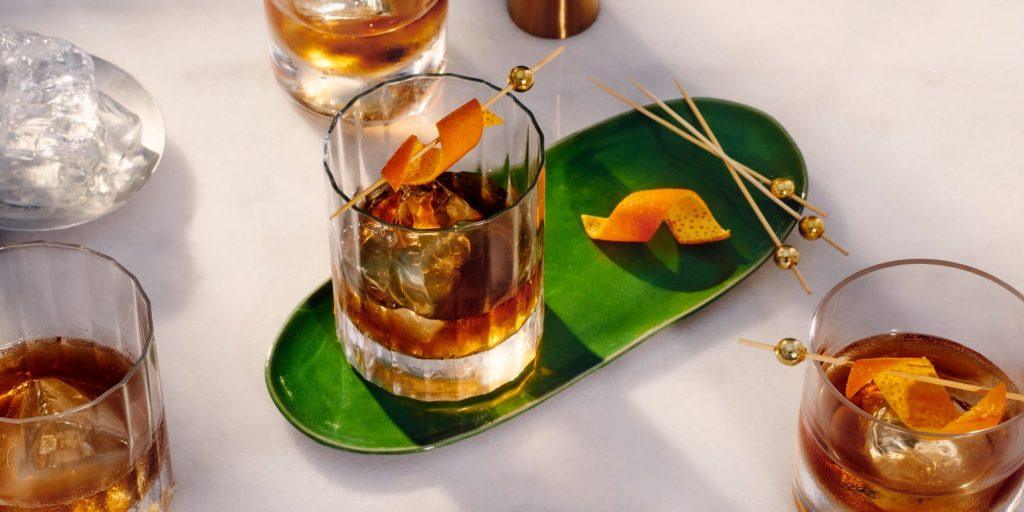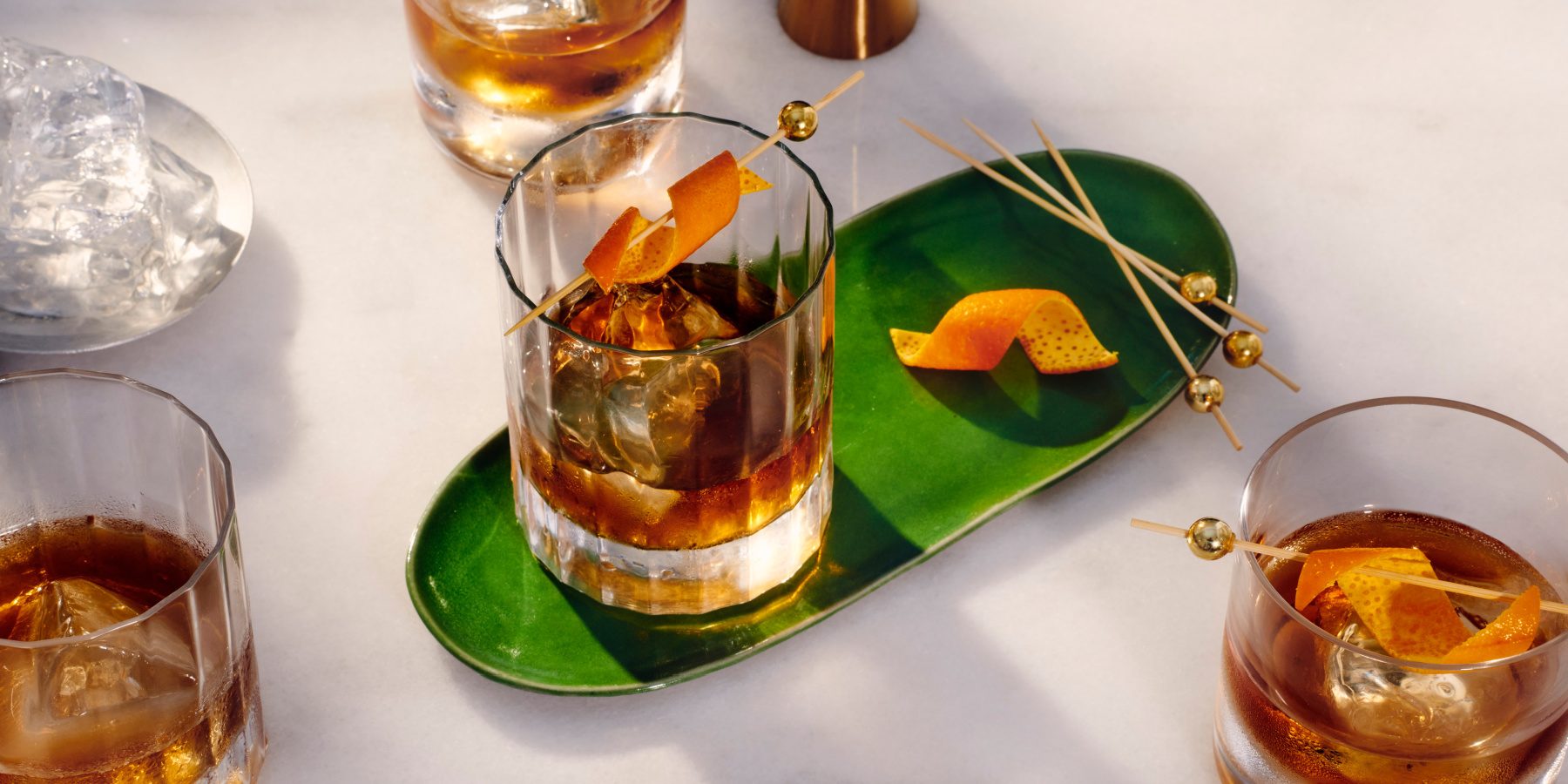 Keto cocktails can't exactly have spoons full of sugar, so if you like an Old Fashioned as your drink of choice, you have to tweak it a little bit. Instead of sugar, use a natural sweetener like stevia to bring down the carb count.
3. Sugar-Free Skinny Margarita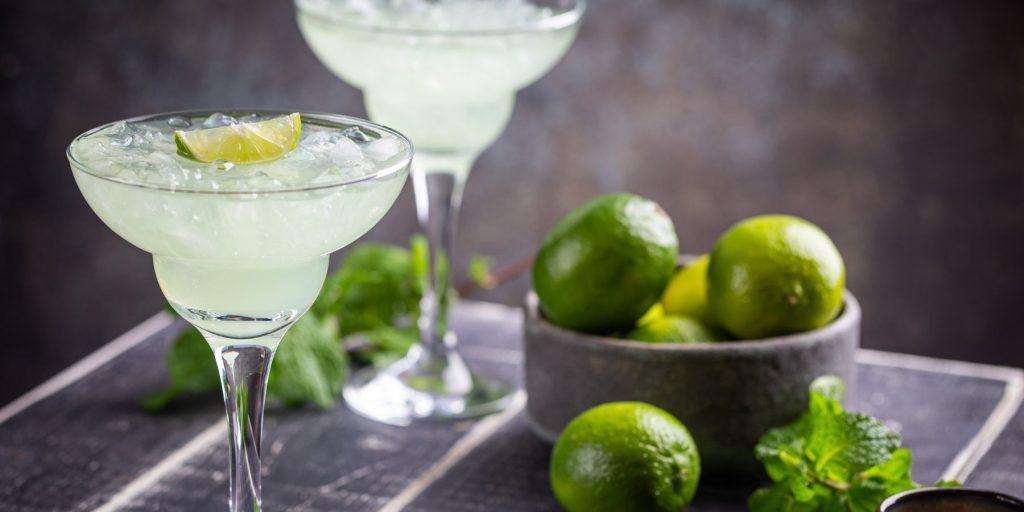 We all love a Margarita with a bright kiss of Grand Marnier, but liqueurs contain quite a bit of sugar. Instead, combine 1.5 oz tequila, 1 oz lime juice, a quarter teaspoon of orange extract, half a teaspoon of stevia, and ice. This can be shaken and served on the rocks but tends to come together better when blitzed in a blender and served as a frozen drink.
Feeling curious? Okay, But Why Are Cocktails Called Cocktails? 
4. Peach Martini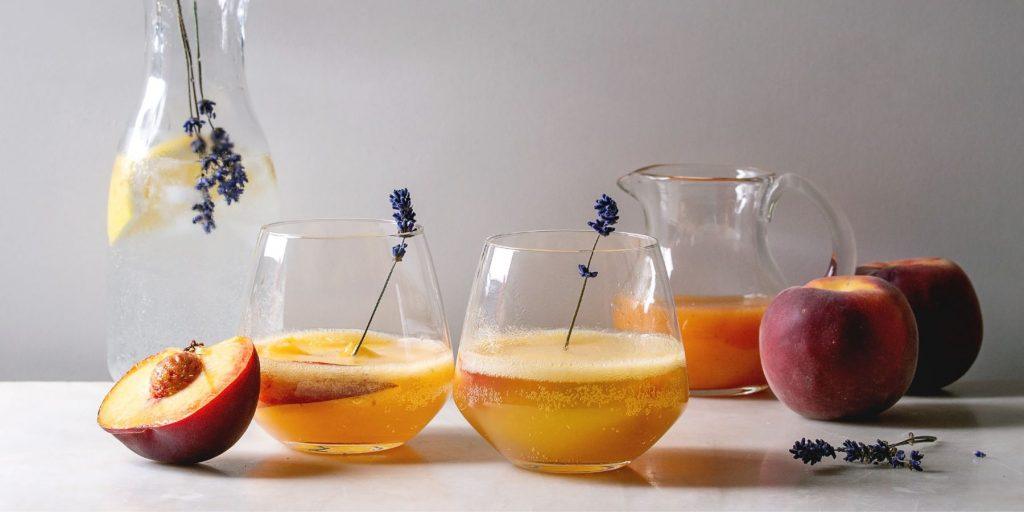 Feeling summery? Try the Peach Martini cocktail. This refreshing drink combines 2 oz peach vodka, 1 oz vanilla vodka, 1.5 oz peach puree, 1 teaspoon stevia, and the juice from a quarter of a lemon. Shake up and serve.
5. Keto Lemon Drop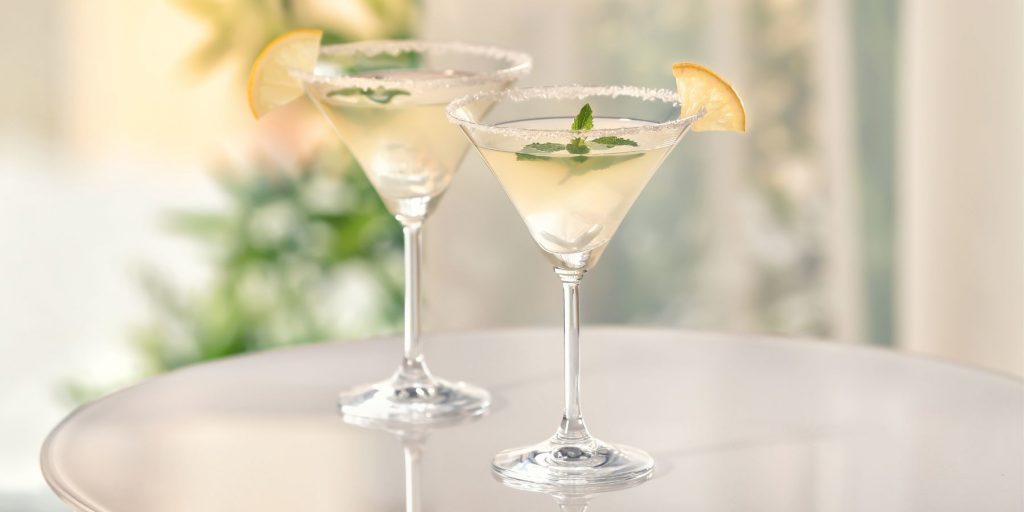 The classic Lemon Drop Martini is a very lush drink that features SKYY Infusions® Citrus Vodka, Grand Marnier, lemon juice, and simple syrup. If this zesty vibe is what you feel like, but you want to keep carbs on the DL, try the Keto Lemon Drop instead.
Combine 1 oz SKYY Infusions® Citrus Vodka, 1 oz lemon juice, and 1 tablespoon Stevia in a shaker with ice, strain into a Martini glass, top off with lemon-flavored seltzer or sparkling water, and serve. Super refreshing!
6. Elderflower Spritz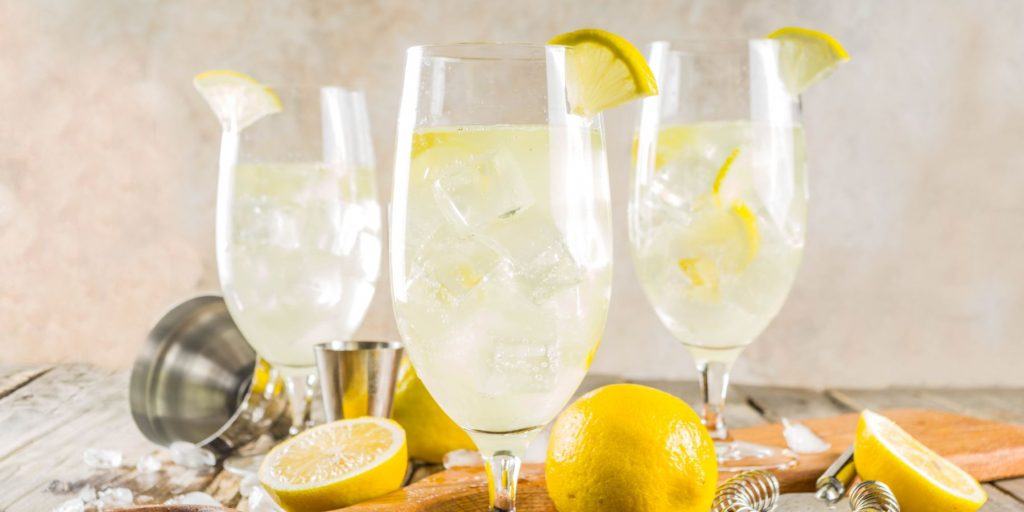 We love a prettily floral drink now and again, and that's when the Elderflower Spritz goes down a treat. Combine 2 oz elderflower liqueur, 3 oz dry sparkling wine, and 2 oz club soda in a Collins glass over ice. Garnish with cucumber for a refreshing finish.
Get fancy! How to Use a Cocktail Shaker
7. Keto Espresso Martini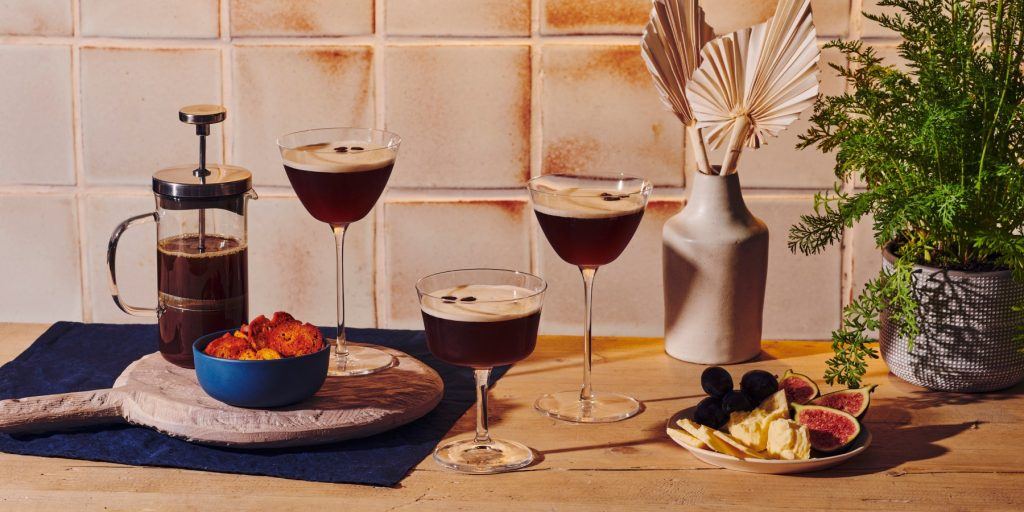 There's nothing like a coffee cocktail for a shot of energy and the crowd-pleasing Espresso Martini is best served as a digestif or after-dinner drink due to its rich caffeine content. The keto version combines 1 oz of freshly brewed espresso, 2 oz vodka, half a teaspoon of stevia, and one teaspoon of vanilla extract, which is all shaken with ice, and strained into a Martini glass.
Love coffee? 9 Best Coffee Cocktails to End Your Evening with a Kick
8. Dry Manhattan cocktail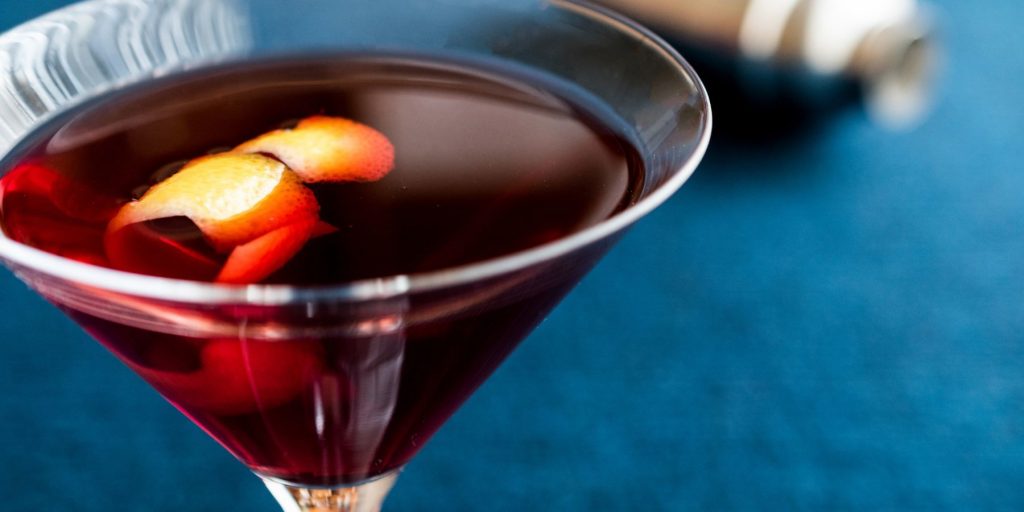 The Manhattan is one of those drinks that will never go out of style. Make it more diet-friendly by swapping out the sweet vermouth for dry vermouth, and using an orange twist as a garnish rather than a sugary maraschino cherry.
9. Low-Carb Moscow Mule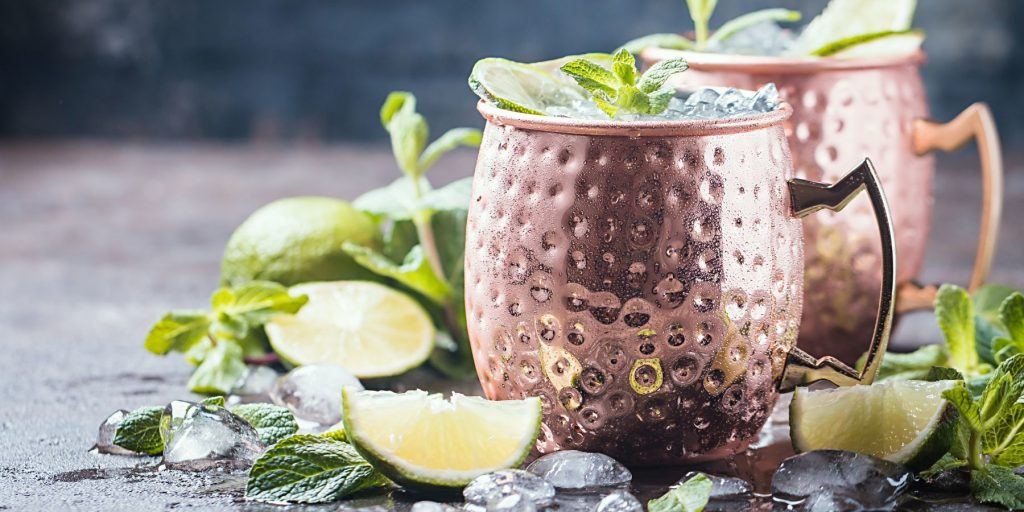 Turn the Moscow Mule into a low-carb drink by switching out the ginger beer for diet ginger ale – easy as pie and just as refreshing at a far lower calorie count.
10. Low-Carb Cosmopolitan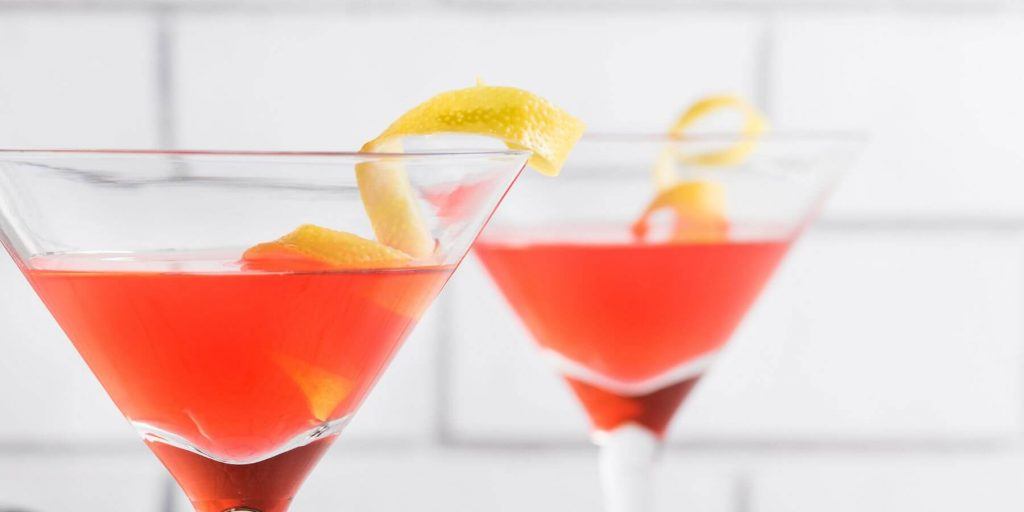 The always-fashionable Cosmopolitan cocktail can also wear a carb-clever coat when you use sugar-free cranberry juice, a low-carb sweetener, and orange extract instead of orange liqueur.
11. Bourbon Rickey cocktail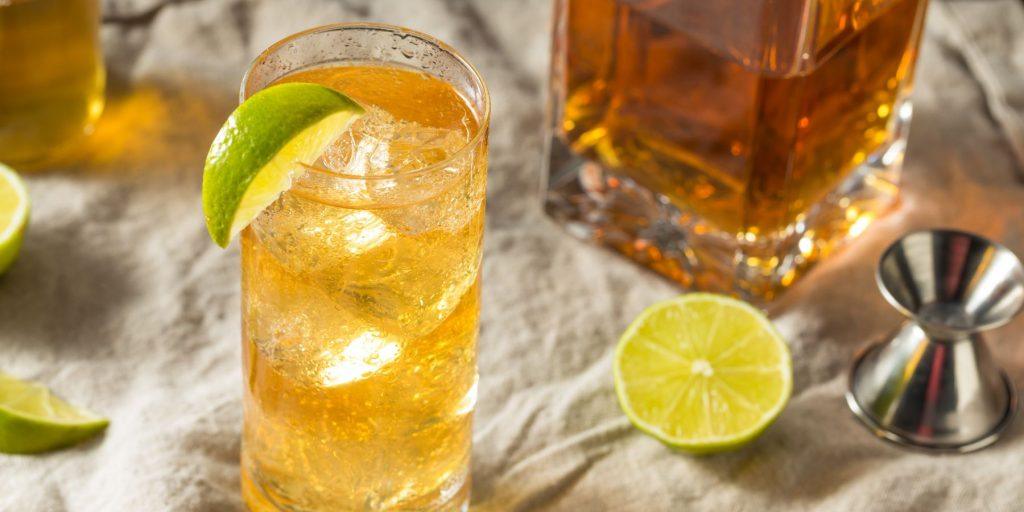 Sometimes you've got to get back to basics to enjoy the captivating flavors of truly great ingredients, and that's where the Bourbon Rickey comes in. This super simple cocktail can be poured in two minutes flat, but the elements thereof come together so beautifully that it tastes like an elegant drink that took far longer to compose. Total winner for a beginner!
12. Gin Rickey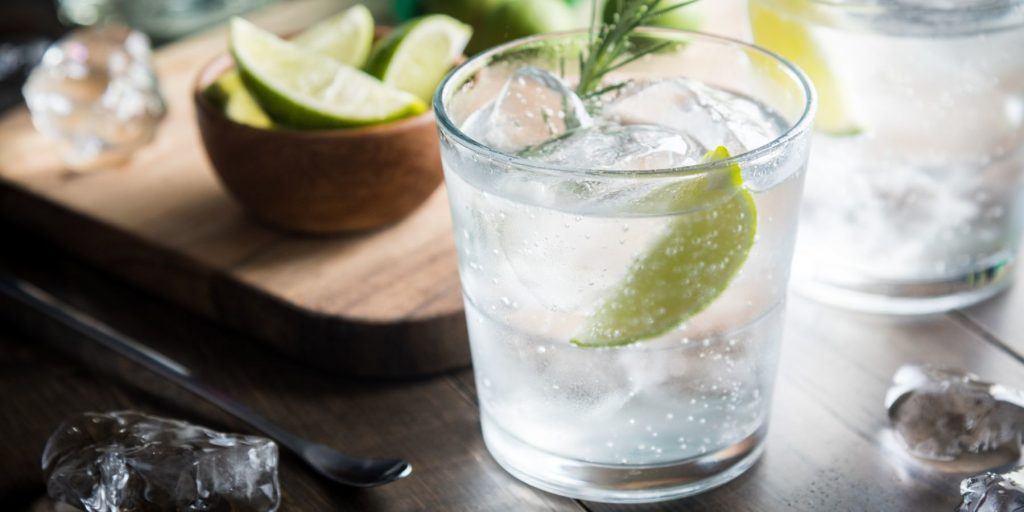 During summer, many people like to keep things on the lighter end of the spectrum, which is why the caloric value of the Gin Rickey, at 146 calories, is quite a nice deal. Folks who are focussed on staying trim often reduce the gin to 1½ ounces instead of two, which brings the calories of this drink down to 114 calories. Either way, the drink only contains a single gram of carbohydrates, which comes from the lime juice.
13. Whiskey Highball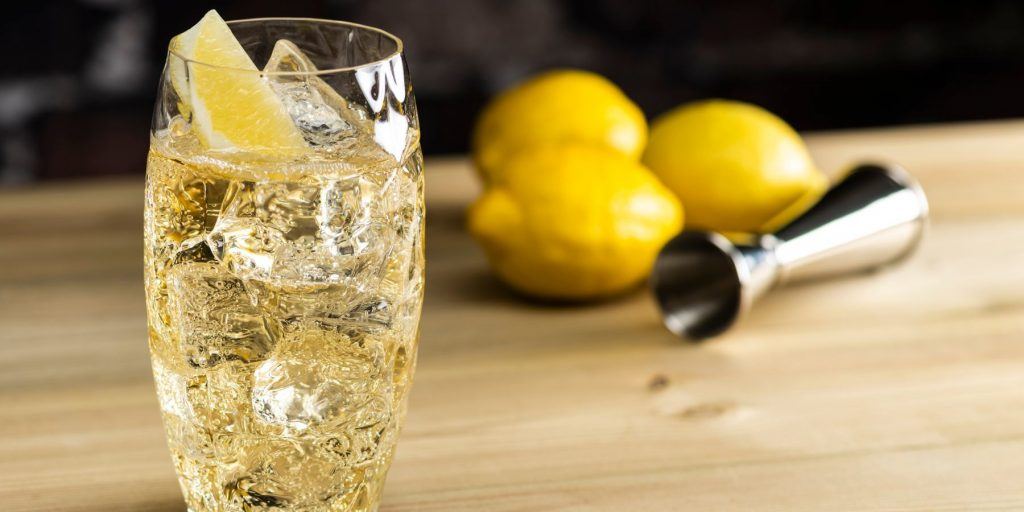 Keto whiskey drinks don't have to be complicated to be delicious. A Whiskey Highball is one of the easiest two-ingredient cocktails, combining 2 ounces of whiskey and 4 – 6 ounces of club soda on ice in a tall glass.
More whiskey vibes: Kanpai! 10 Japanese Whiskey Cocktails to Master
14. Low-Carb Red Sangria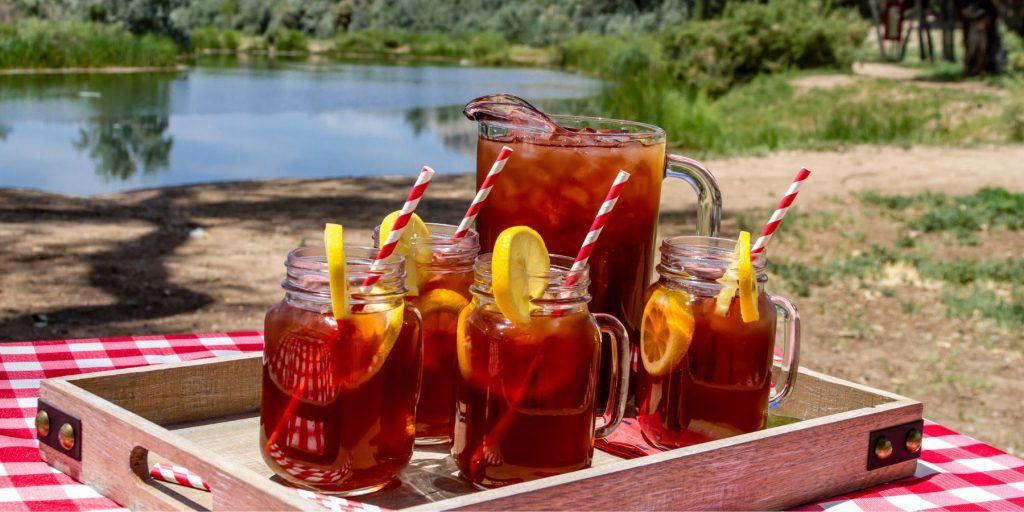 Ah, red wine all dressed up for summer – gotta love a Sangria! To make a batch version that is ready in 15 minutes and only contains 3g of carbs per serving, combine 12.5 oz red wine, 1.5 oz brandy, 8 oz diet lemon-lime soda, 6 drops of liquid stevia, and half a teaspoon of orange extract in a pitcher with lots of ice. Garnish with berries and lemon slices – looks beautiful on a picnic table!
15. Keto Paloma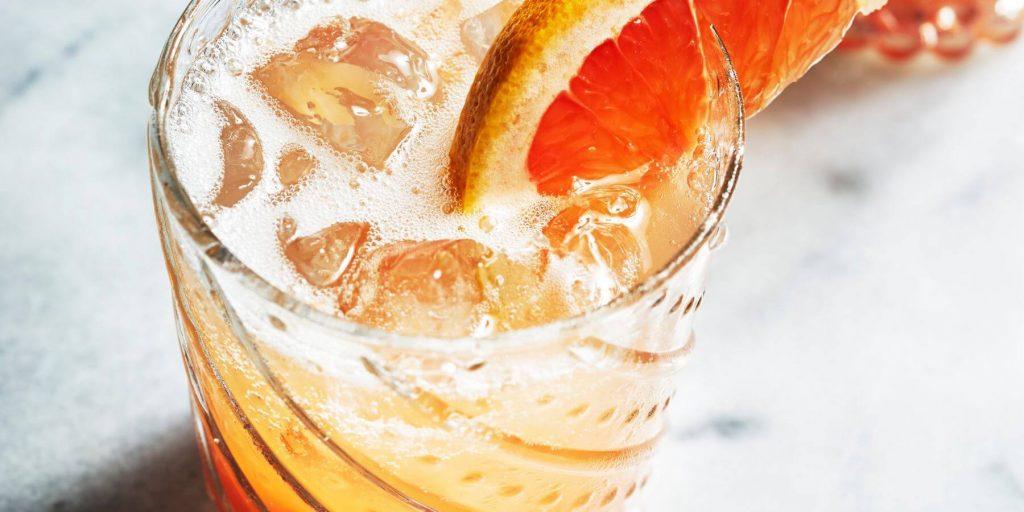 Traditionally, a Paloma contains Blanco tequila, fresh grapefruit juice, fresh lime juice, agave nectar, and club soda. This makes for a very tasty drink, but if you want to cut the carbs and make it super simple to pour in one go, you can simply combine 2 oz Espolón Tequila Blanco, a squeeze of lime, and sugar-free grapefruit flavored soda over ice.
16. Sugar-Free Mojito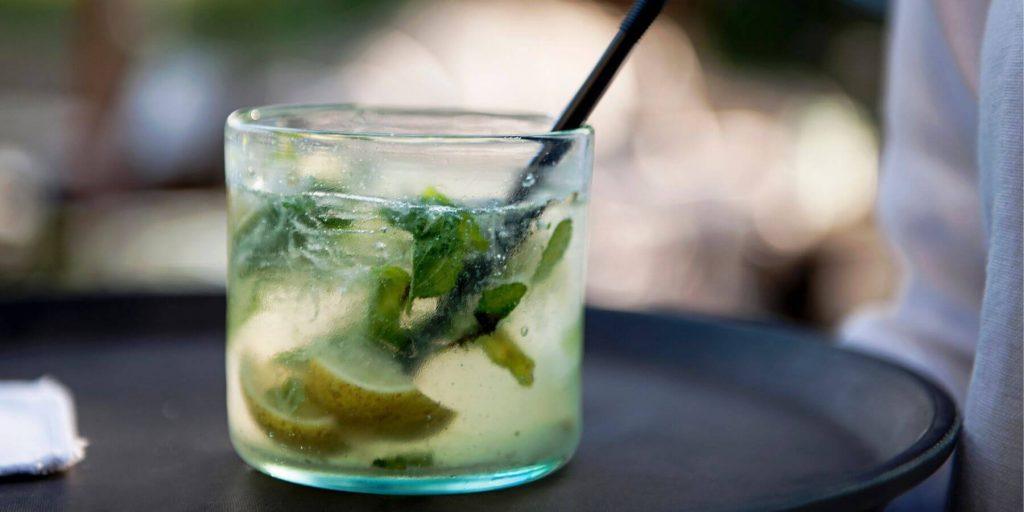 Keto rum drinks like the Sugar-Free Mojito are perfect for summery occasions. A Mojito is a drink that is known for its sweet taste, so leaving out the sugar can make it fall flat if you don't bolster the flavor profile with something else.
To make a carb-clever version, we recommend sticking with Trois Rivières White Rum, but using a sugar-free lime soda instead of the sugar, lime, and club soda. You can still add a dash of fresh lime juice if you want that bright green note in the mix.
Make it a mocktail! Master How to Make a Virgin Mojito to up Your Mocktail Game
18. Vodka Mojito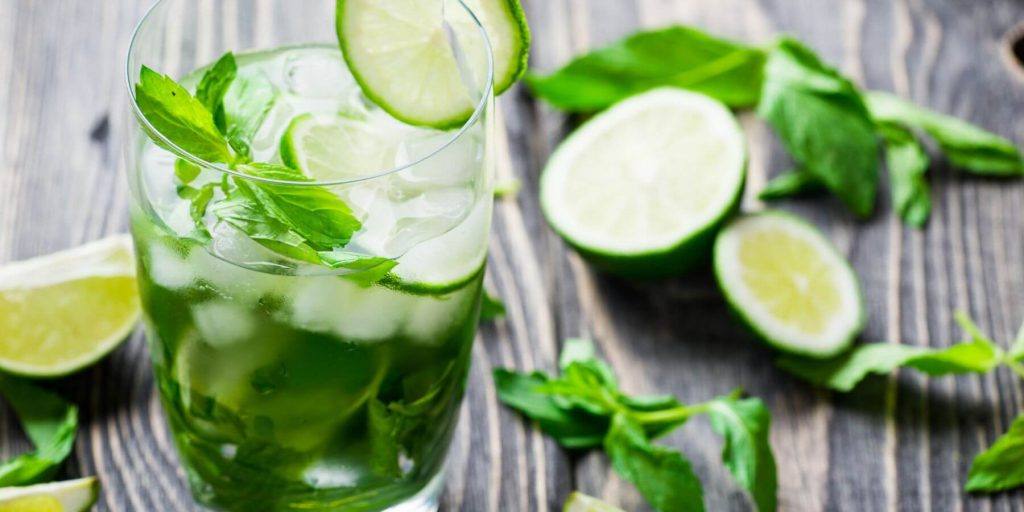 If you are willing to step away from the rum and go without the sweetness, you could also try the Vodka Mojito. Build 2 oz SKYY Vodka, a dash of fresh lime juice, and mint leaves over ice in a tall glass, top it off with soda and sit back with a tall drink that's perfect for warm weather.
18. Keto Dark 'n Stormy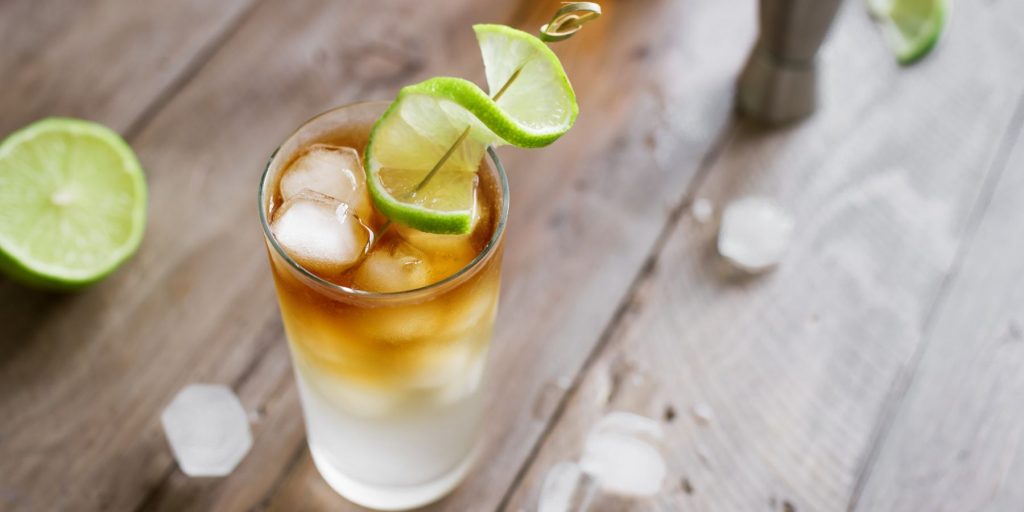 A Dark 'n Stormy can be a very tasty keto-friendly drink based on one simple substitution – use diet ginger ale instead of ginger beer. Some folks will even leave out the lime to cut down the remaining carbs completely, but we believe that squeeze of lime really pulls the whole drink together very nicely.
19. Classic Gin Fizz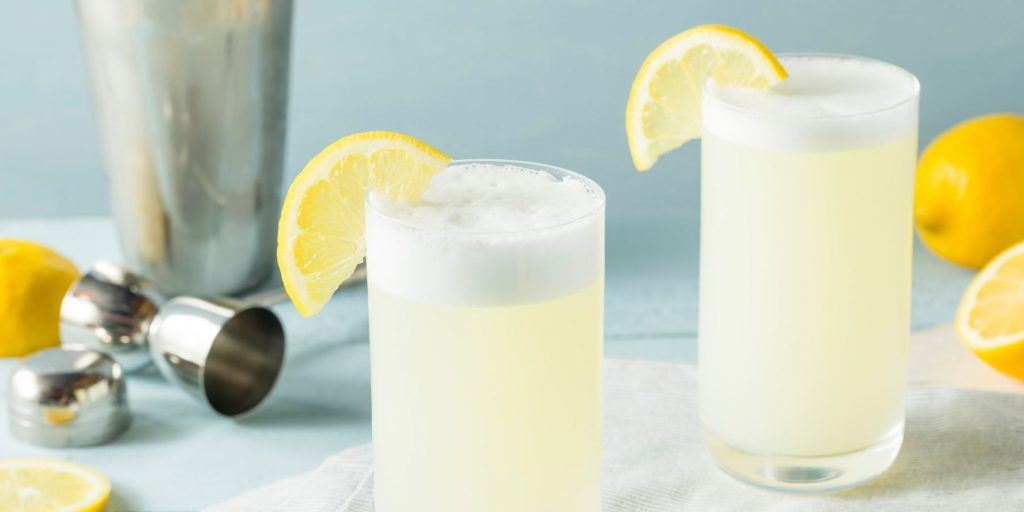 To make a low-carb gin fizz, combine 2 oz Bulldog Gin, 1 oz lemon juice, 1 teaspoon stevia, and 1 egg white in a cocktail shaker, first without ice. Then add some ice, shake it again, and decant it into your serving glass. Top it off with 2 oz of club soda, garnish with a sprig of rosemary or whatever else you fancy, and serve.
20. Carb-Clever Bloody Mary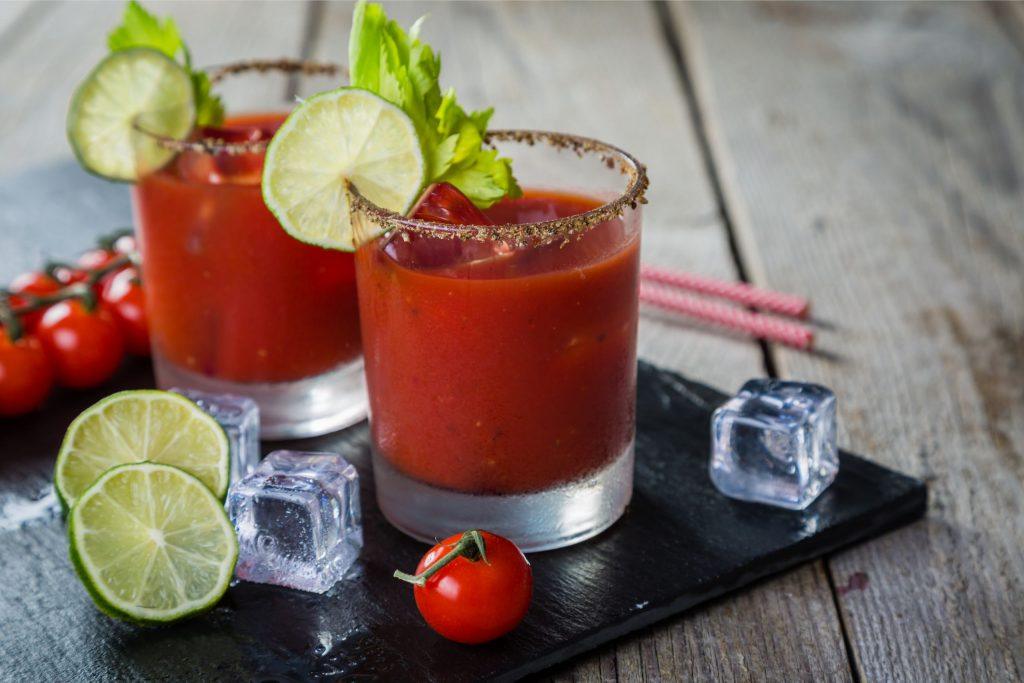 The Bloody Mary is one of those amazing cocktails that play in the savory space, so you'd assume that it will be carb-clever straight out of the gate. However, most commercial tomato juices actually contain a fair amount of sugar. So, if you want to indulge in the ultimate morning-after fixer-upper, keep an eye out for unsweetened tomato juice and check to see that the other sauces and flavoring you add don't contain sugar either.
These 20 keto cocktail recipes will help you to keep your carbs and calories in check all year round. Happy pouring!
FREQUENTLY ASKED QUESTIONS
The good news is that there are plenty of low-carb drinks you can enjoy on a keto diet. This includes classic cocktails like the Vodka Martini, as well as reimagined mixed drinks like the Skinny Margarita and Keto Lemon Drop. The trick lies in steering clear of sugar, juice, syrups and sweet mixers.