16 Cheap and Easy Cocktails to Make on Any Budget 
March 16, 2023 by Karl Tessendorf
The end of the year is fast approaching, and with it comes that elusive list of New Year's resolutions. If you're anything like us, then right under 'go to gym more' will be 'budget better'. Well, my penny-pinching friends, do we have a treat for you today! We've put together a list of 16 of the best cheap cocktails for any budget. It's packed with so many tasty classics that you'll have a hard time believing that they're all budget cocktails.
1. Vodka Cranberry (Cape Codder)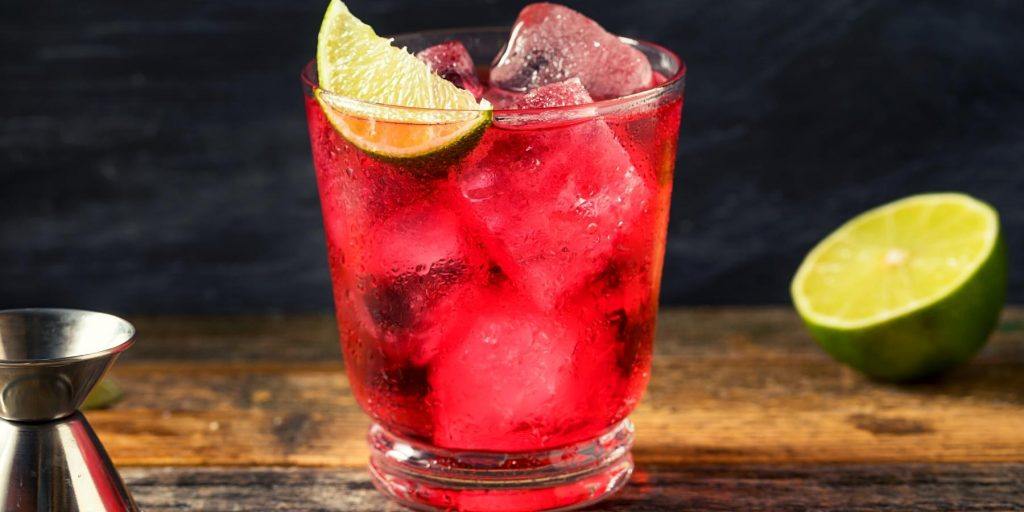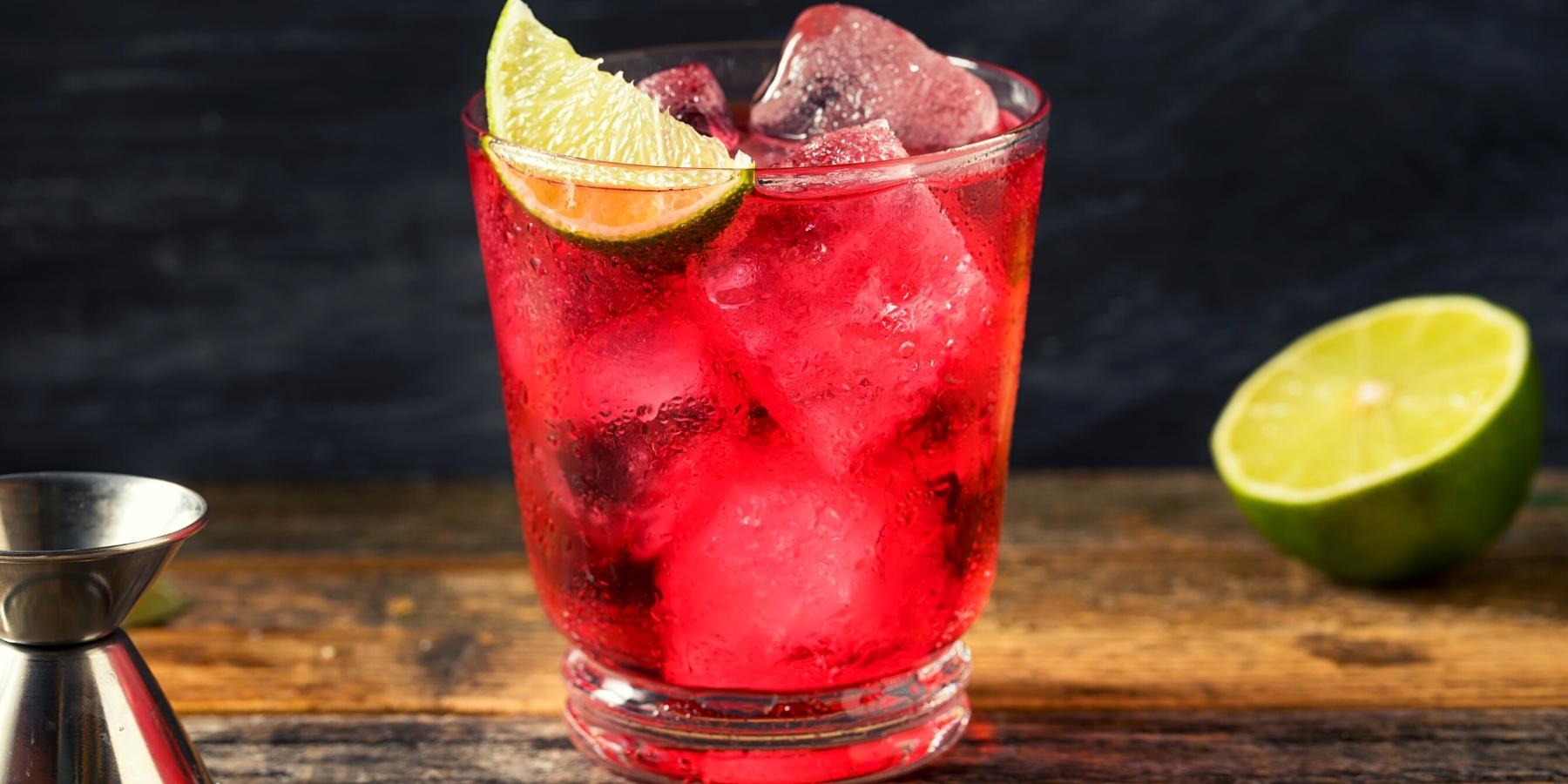 Kicking us off on the road to tasty and cheap cocktails is a 3-ingredient vodka classic. The Vodka Cranberry, or Cape Codder if you happen to be from Cape Cod, is a simple blend of vodka and cranberry juice with a dash of OJ. It's tart and refreshing with a hit of orange sunshine sweetness. Serve it in a highball with lots of ice, and savor the flavors of this delicious budget cocktail.
2. Cuba Libre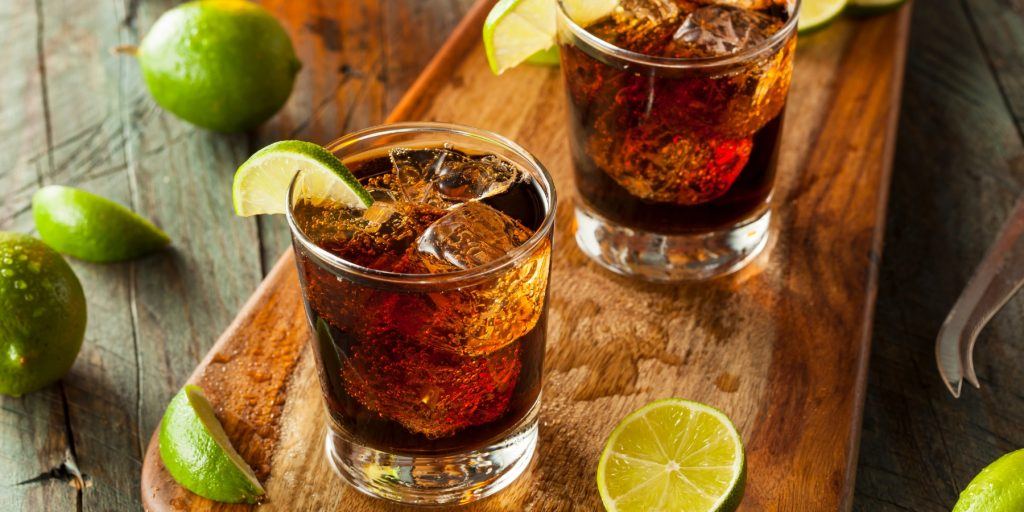 Our next budget cocktail is the cheapest way to take your tastebuds on a Cuban adventure. It's the rum and Coke classic, and it's been refreshing tired salsa dancers since the 1900s. We're always amazed when such a simple cocktail can taste so darn good. The spicy sweetness of the rum twirls in time to the effervescent cola bite, while lime adds the final flourish.
3. Black Russian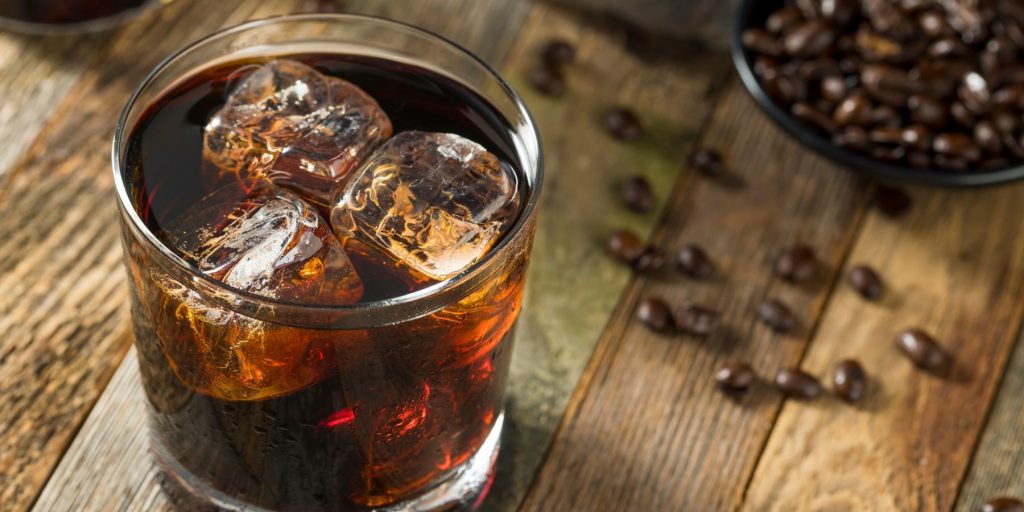 If you're on the hunt for cheap cocktail recipes, then you must try the Black Russian. With just a couple of rocks, a splash of coffee liqueur, and a glug of vodka the Black Russian is born. It's rich and sweet with a vodka bite that will have you coming back sip after sip. If you have some cream, you can add a splash and convert it to a White Russian.
4. Malibu Sunset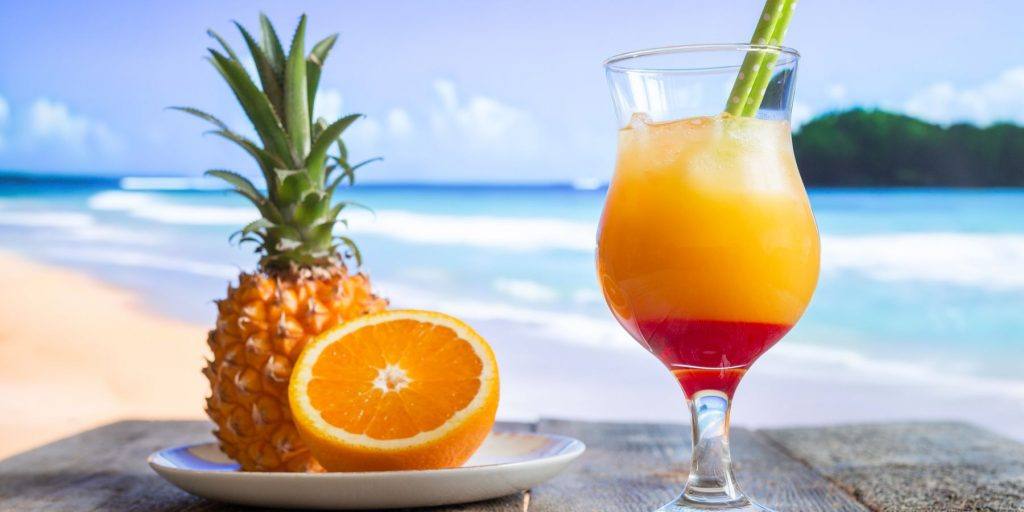 It might look super fancy, but this budget-friendly sunset in a glass couldn't be easier to pour. All it takes is coconut rum, pineapple juice, orange juice, and the secret ingredient, grenadine. Simply mix the rum and fruit juices in a glass with ice, and slowly add the grenadine into the center of the glass. It will sink to the bottom, but stir it gently to create the gradient and presto—you're bartender of the year!
5. Moscow Mule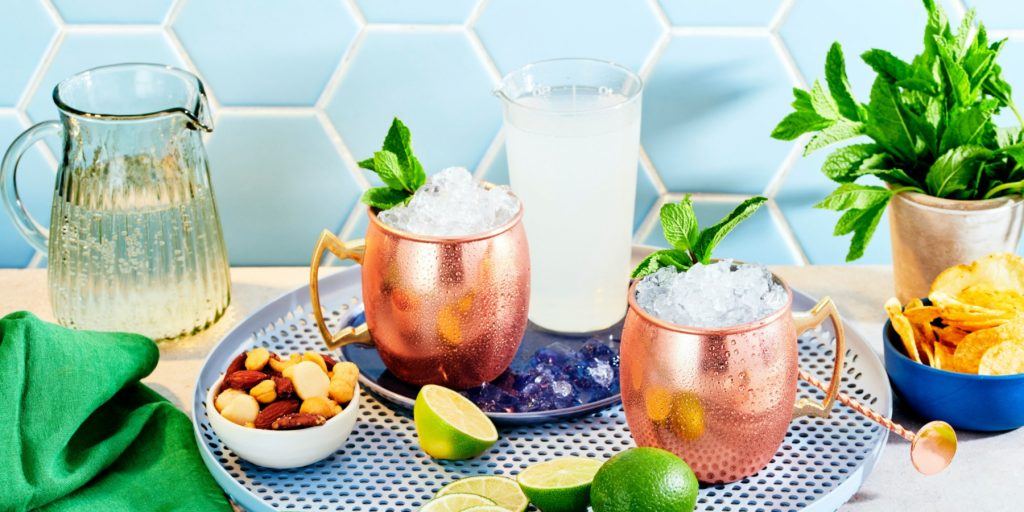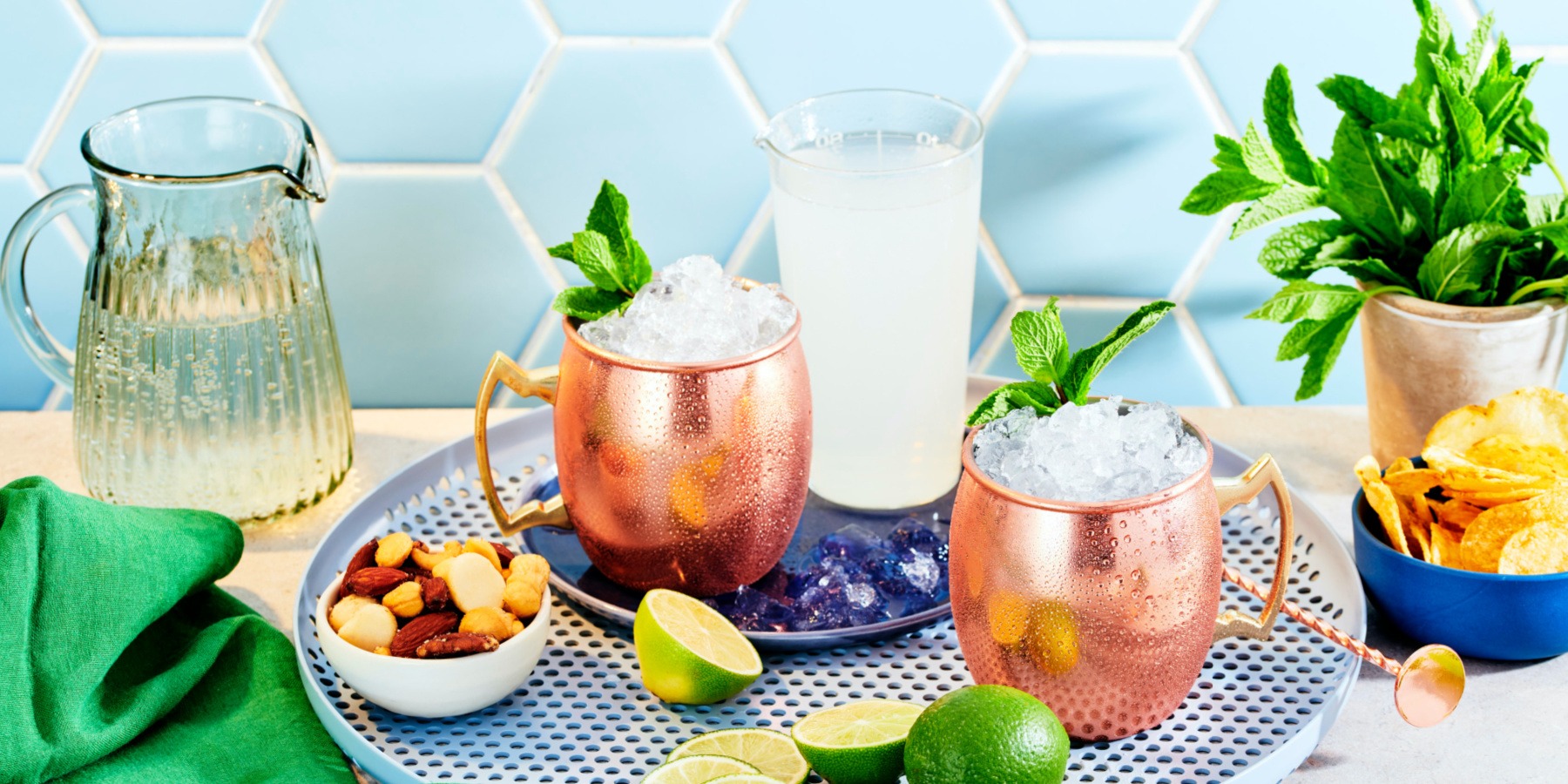 The humble mule has always been a workhorse, and the Moscow Mule is no different. It was invented in the 1940s after a fateful meeting between two men with two different problems. One was trying to launch a new vodka brand, and the other had a surplus of ginger beer in his pub. The rest is history, and ever since then the Moscow Mule has been crushing thirsts with its ginger bite.
6. Gin and Tonic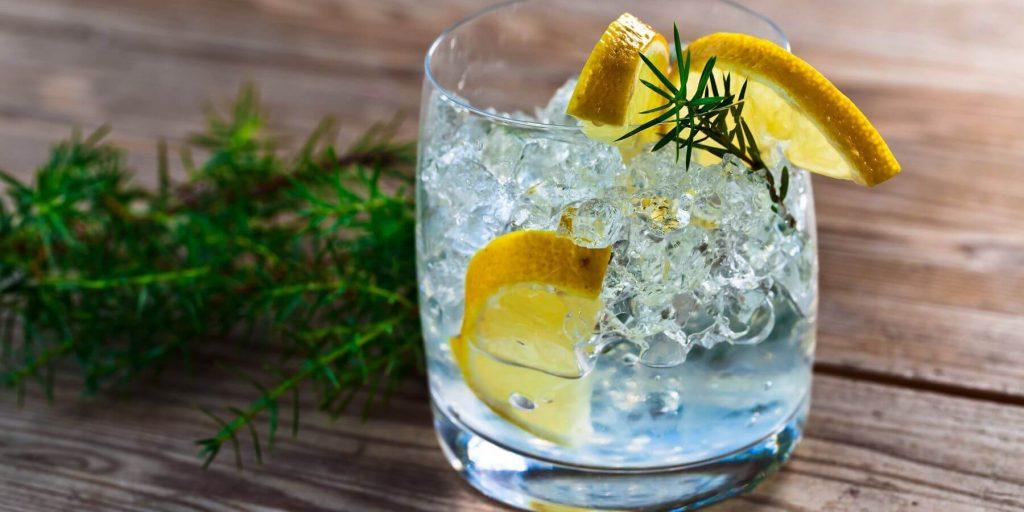 Maybe it's just us, but when it comes to elegant 2-ingredient cocktails, the G&T reigns supreme. Gin is a riot of fresh, zesty, bracing flavors, and tonic is the perfect bitter counterpoint. They come together in a symphony of flavor, and it's easy to see why it's such an iconic drink. It's one of the best cheap cocktails around, so put some G in your T this season.
7. Highball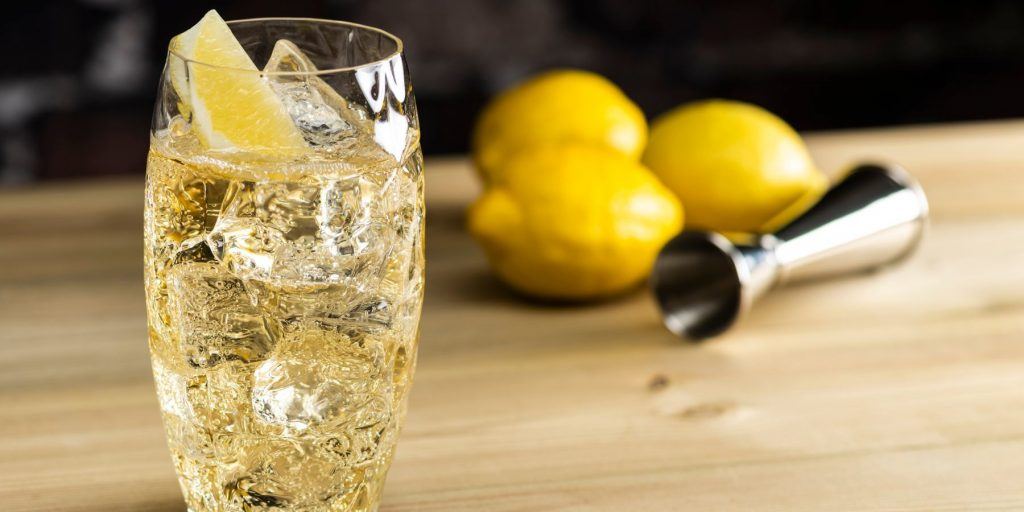 If you're looking for an uncomplicated yet deliciously refreshing cocktail, take a trip to Highball country. All you need is good whiskey, some ice, and a splash of club soda, and you've got yourself a classic. It's been around since club soda was invented, and stuck around because of its simplicity. Keep it classic with a peaty Scotch, or opt for bourbon and savor the mellow flavors.
8. Lemon Drop Martini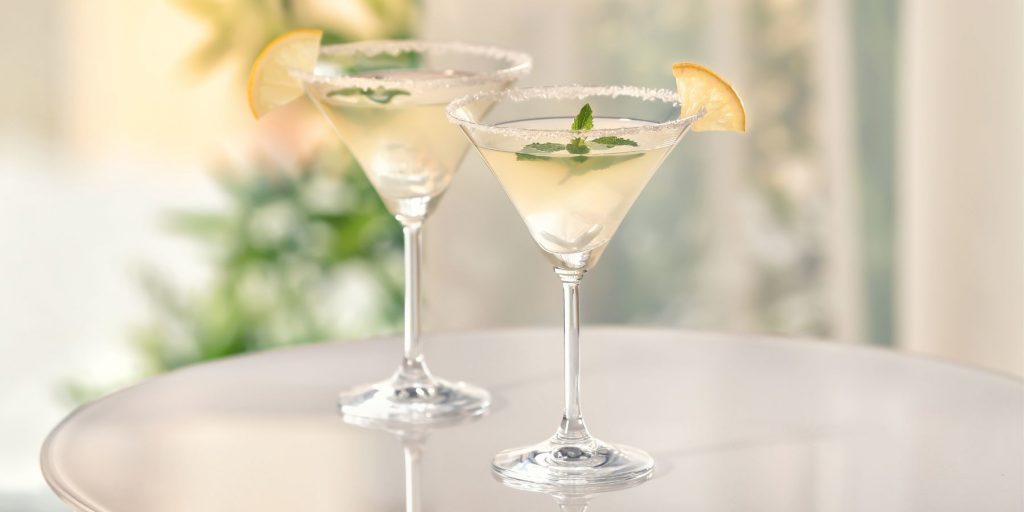 Just because a cocktail is cheap doesn't mean it can't add a little pizzazz to your life. The Lemon Drop Martini is your ticket to an elegant dance of all things citrus in a glass. Orange liqueur, citrus vodka, simple syrup, and a squeeze of lemon create a refreshingly tart and perfectly balanced drink. It's a 1970s classic, and it could be your new best-budget cocktail.
9. Gin Rickey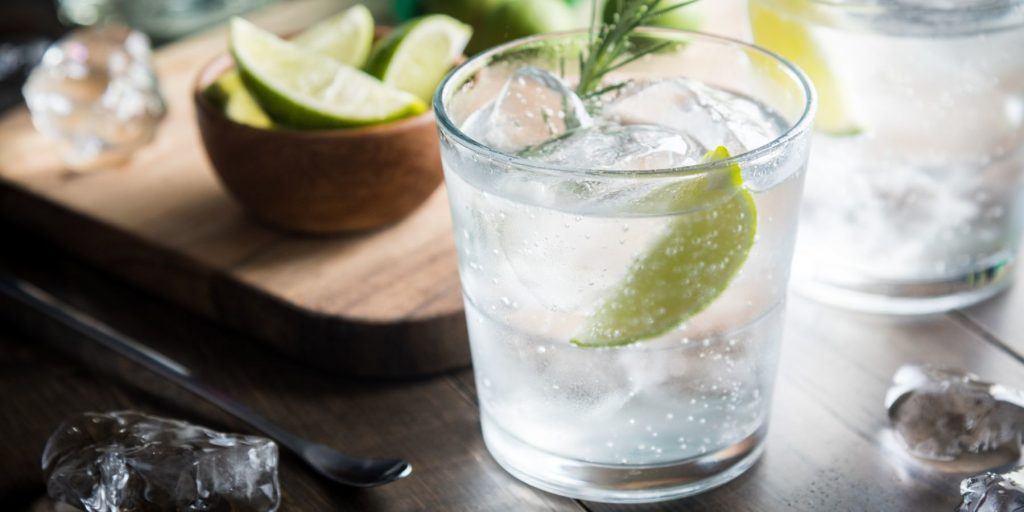 Besides being fun to say out loud, "Gin Rickey, Gin Rickey, Gin Rickey," this iconic drink is delicious and easy on the pocket. A 3-ingredient blend of gin, lime juice, and club soda, the Gin Rickey is vibrant, perky, and refreshing. We recommend a gin with citrus notes to bounce off the fresh lime juice for a complementary cocktail experience.
10. Dark 'n Stormy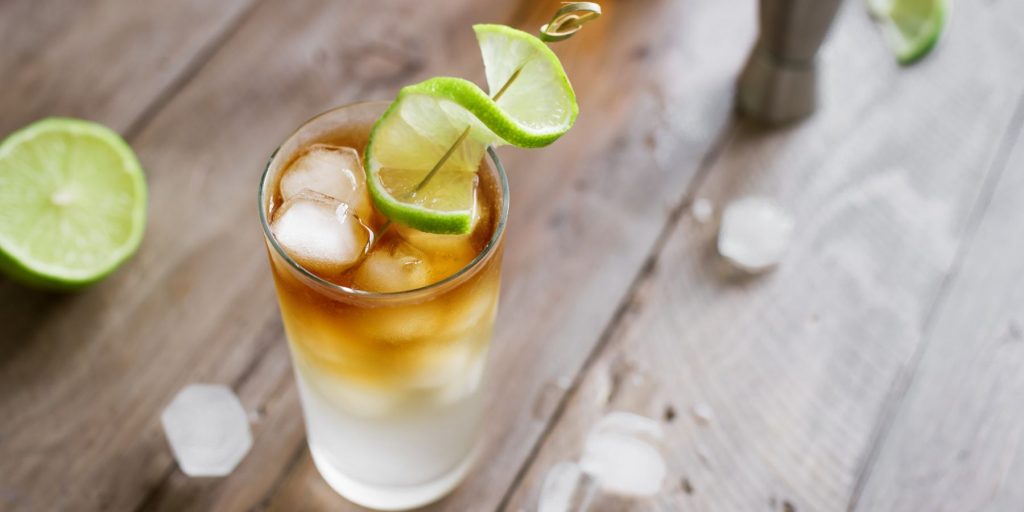 Remember our budget-beating workhorse the Moscow Mule? Well, the Dark 'n Stormy is its seahorse pirate cousin. Rum replaces the vodka, and with it comes wave after wave of dried fruit and spice, followed by the zing of lime and ginger beer. It may sound ominous, but when it comes to cheap cocktails, the Dark 'n Stormy is your first mate.
11. Rock Shandy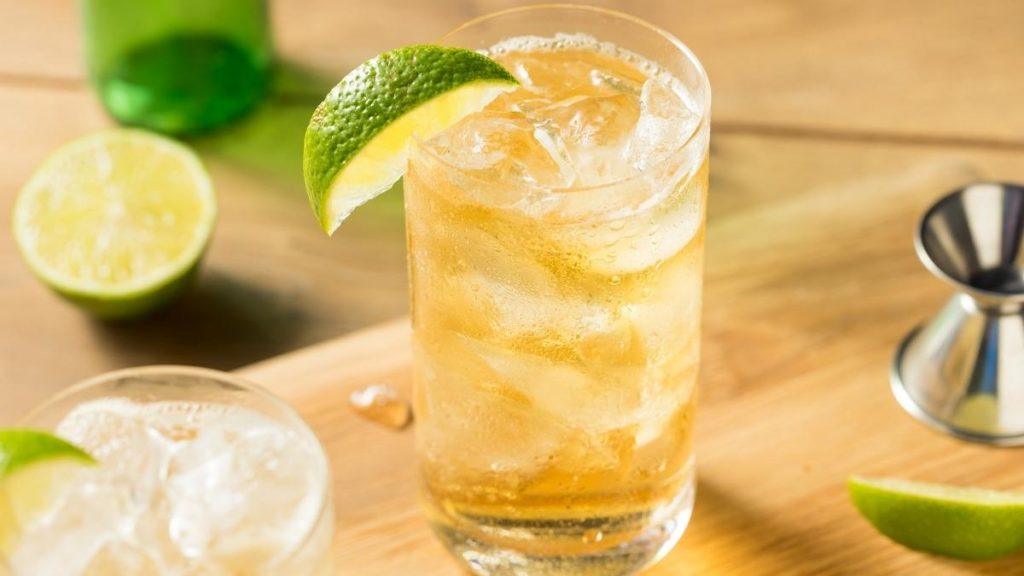 The Rock Shandy is a mocktail that comes all the way from the scorching plains of South Africa. This thirst quencher was built specifically to beat the heat, and its blend of club soda, lemonade, and bitters does just that. It's bright and refreshing with a bitter kick that'll have you wondering where it's been all your life. It's cheap and easy to make, and if you want to spice it up, you can add a spirit of your choice.
12. Vodka Soda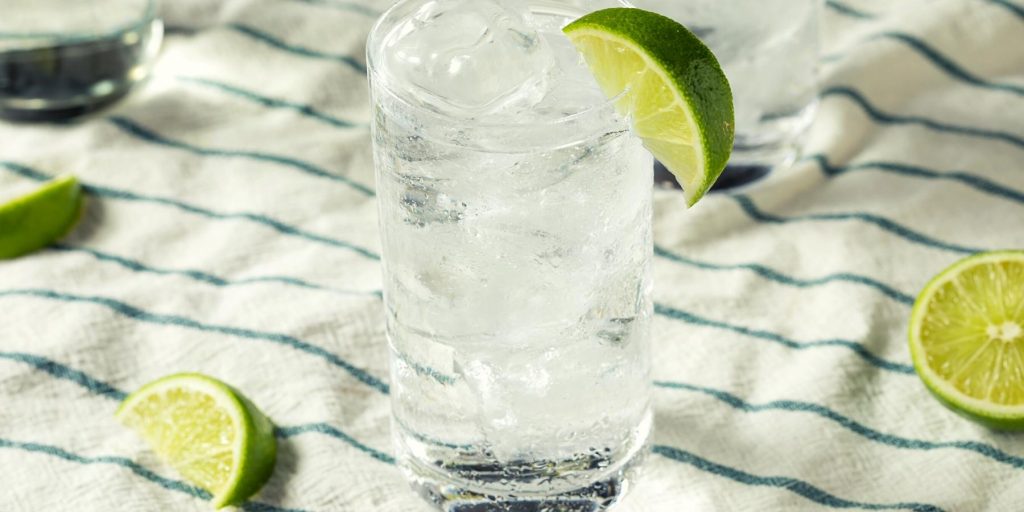 If pure minimalism is your thing, you might just be a Vodka Soda person. It's the ultimate in easy cheap cocktails, and a better choice if you're watching your weight. Spring for a decent bottle of vodka, though, because it makes a big difference. We recommend adding a squeeze of lemon or lime for a fresh citrus punch.
13. Lime Margarita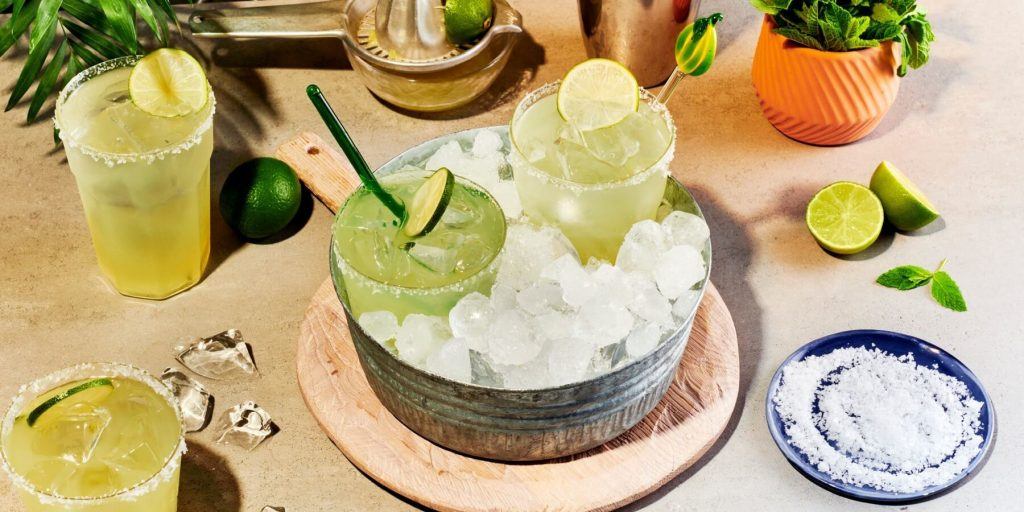 Budget cocktail isn't usually the first thing that comes to mind when you think of Margaritas. They usually cost a pretty penny when you're out on the town, but they are a cinch to make at home. Get the best quality ingredients you can afford, or better yet, split the costs with a few friends and throw a Mexican fiesta!
14. Classic Lime Daiquiri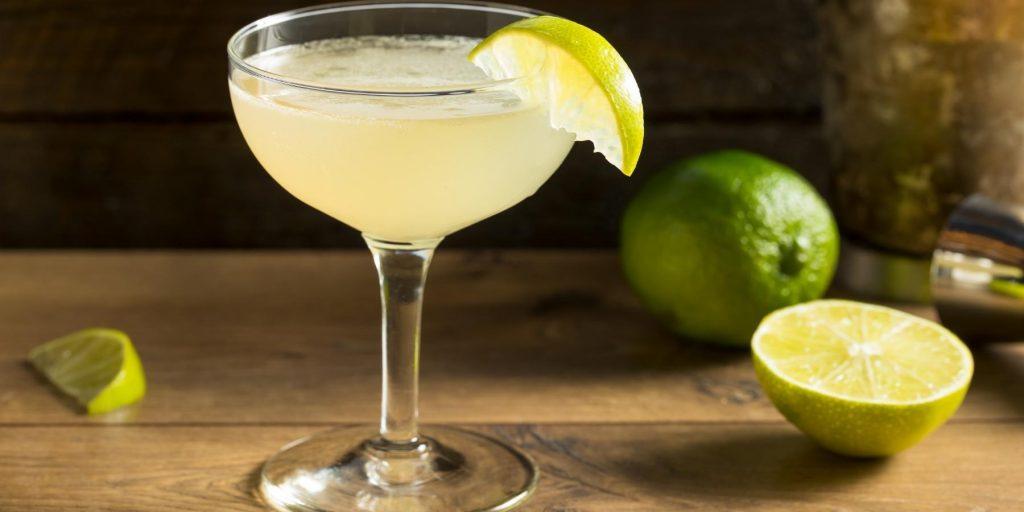 Move aside slushie and sugary Daiquiris, because it's time for the one and only, Classic Lime Daiquiri. Invented in 1898, this iconic drink is delicious, simple and most importantly, it's a cheap cocktail to make. Grab some good quality white rum, add a squeeze of lime, a dash of simple syrup and shake it up. It's bright and punchy, with a delicate balance of sweet and sour flavors.
15. Classic Old Fashioned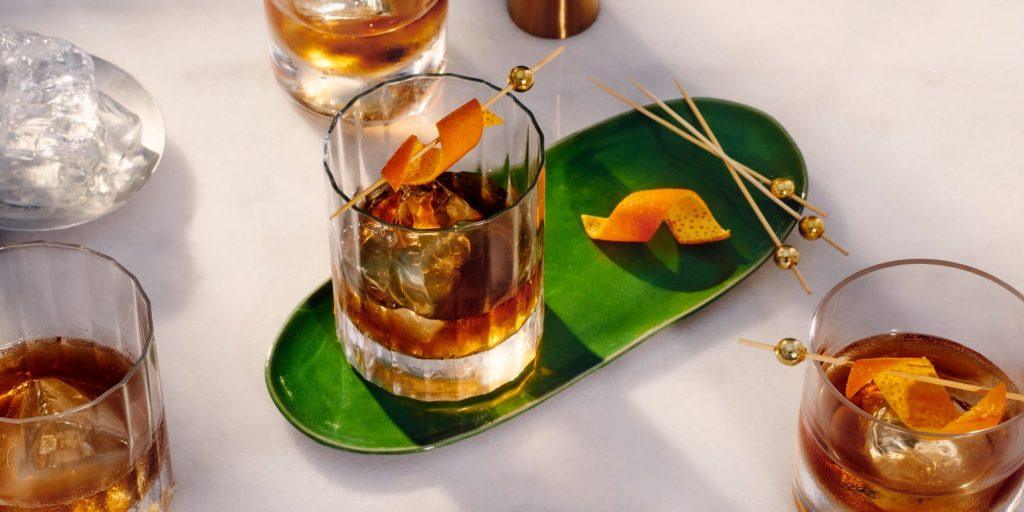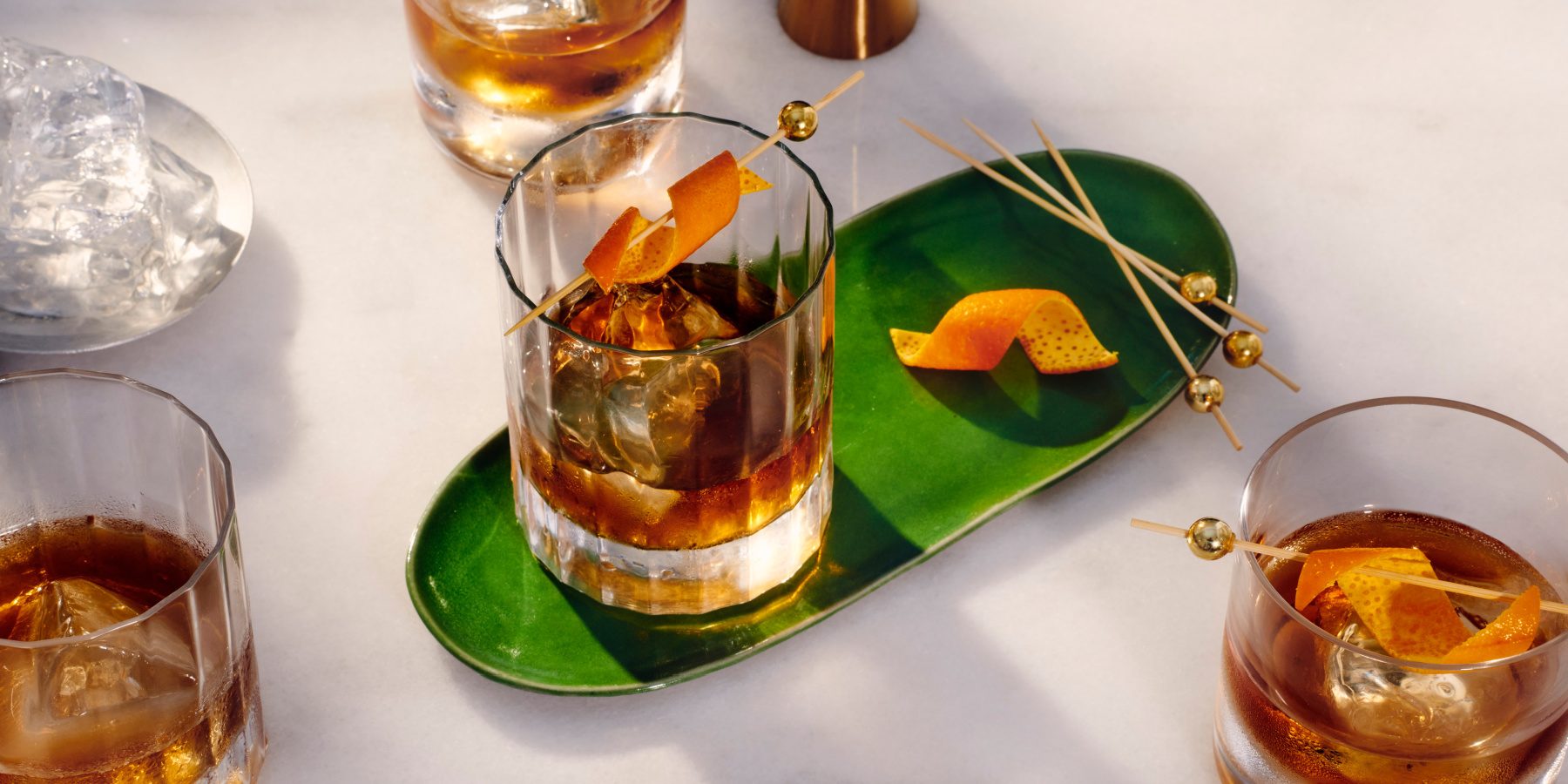 The Old Fashioned is a cocktail that never goes out of style. It's simple yet refined, and it only requires a handful of ingredients which go a long way. Grab a decent bottle of whiskey, some bitters, an orange, then whip up a simple syrup and you're set. You and your friends will be sipping on many an Old Fashioned before you need to run out and replenish your stock.
16. Mimosa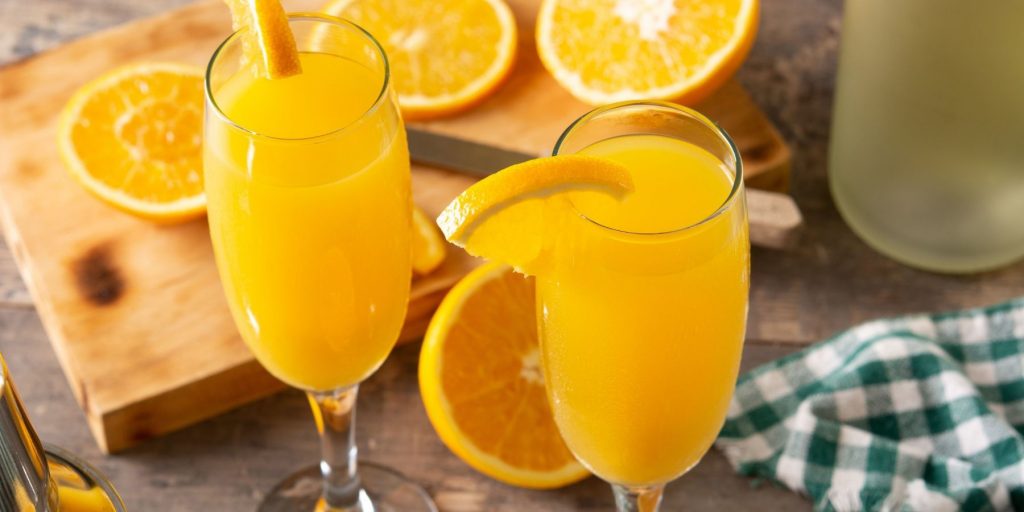 This famous breakfast cocktail is last on our list, but first in the hearts of brunchers around the world. It's a good time in a glass that's surprisingly layered for such a simple cocktail. Go for a good Champagne or Prosecco and find the best quality OJ you can. There's only two ingredients so make them count!
FREQUENTLY ASKED QUESTIONS
Simple syrup might seem like bar magic but it's easy to make at home. All you need is equal parts sugar and water. Heat the two together in a small pot on the stove until dissolved then cool. Bottle it and it's ready to use.
The best way to save money on cocktails is to buy ingredients that can make a few different cocktails. Club soda is a great base because it's used in so many cocktails like a Highball or a Gin Rickey. Grapefruit juice is another ingredient that's used in many cocktails like the Paloma, Sea Breeze, Siesta and Greyhound. Think smart and buy cheap!