11 Types of Daiquiris to Try Now
November 07, 2023 by Anna-Bet Stemmet
So many types of Daiquiris, so little time! If you love a drink with a shameless holiday vibe and plenty of fruity avenues to explore, it's time to find your favorite Daiquiri recipe. Here's an easy intro to this effortless cocktail and its many amazing variations.
What is a Daiquiri?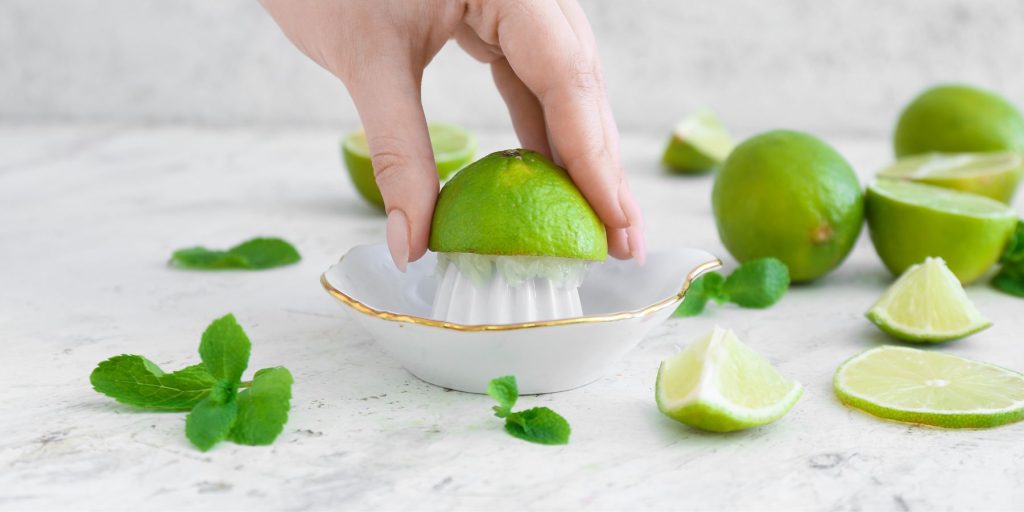 The Daiquiri is a timeless oceanside drink, perfect for warm weather, making it a popular choice at beach bars and around swimming pools worldwide. The cocktail's fancy name is said to originate from the eponymous Daiquiri beach in Santiago de Cuba.
The Daiquiri is believed to have been created by an American mining engineer named Jennings Cox in the late 19th century. Cox mixed three basic ingredients — rum, lime juice, and sugar—while entertaining guests, and the simple sipper's popularity quickly spread.
How to make a Daiquiri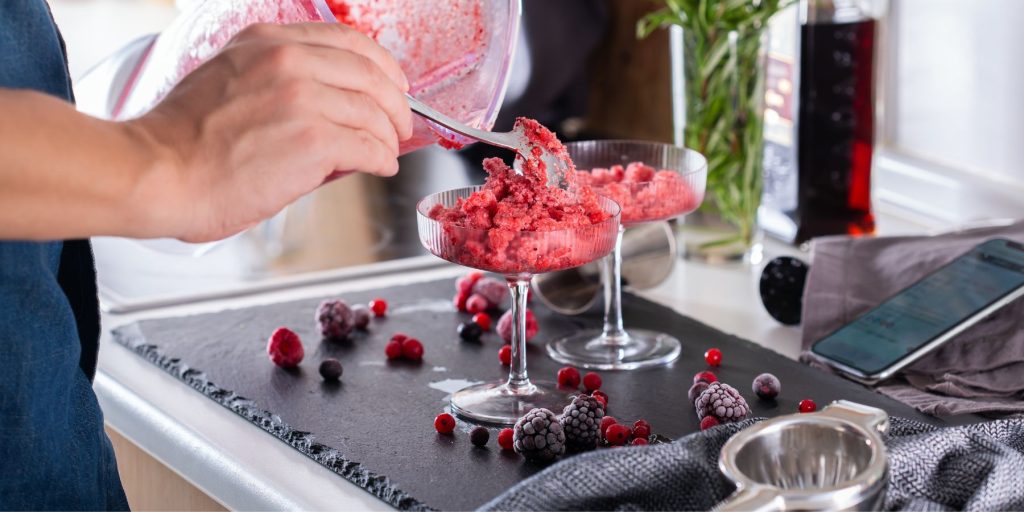 A classic Daiquiri is typically made by combining the ingredients in a cocktail shaker with ice. It is then shaken vigorously and strained into a chilled cocktail glass. However, there are plenty of variations. It can be served over ice (on the rocks) or blended with ice until it becomes a frozen, boozy slushy. Regardless of your preferred method, the result is a delightful and refreshing cocktail, ideal for clinking with your toes in the sand.
1. Banana Daiquiri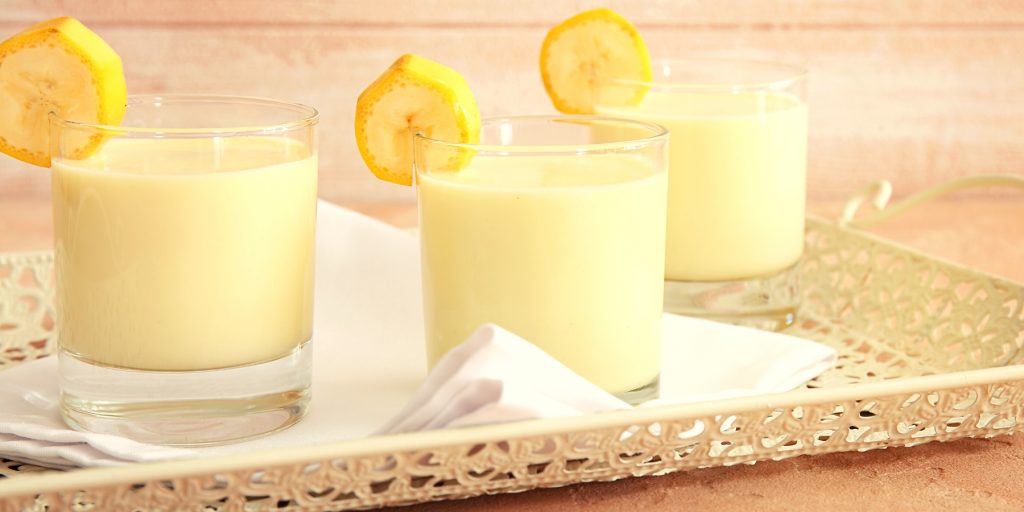 The dreamy, creamy Banana Daiquiri tastes like summer in a glass and is a great addition to your pool and beach party menus. What's more, this boozy adult slushie can easily be made in batches, which makes it a great solution for fuss-free entertainment.
Learn more: The 10 Best Beach Cocktails to Sip this Summer
2. Strawberry Banana Daiquiri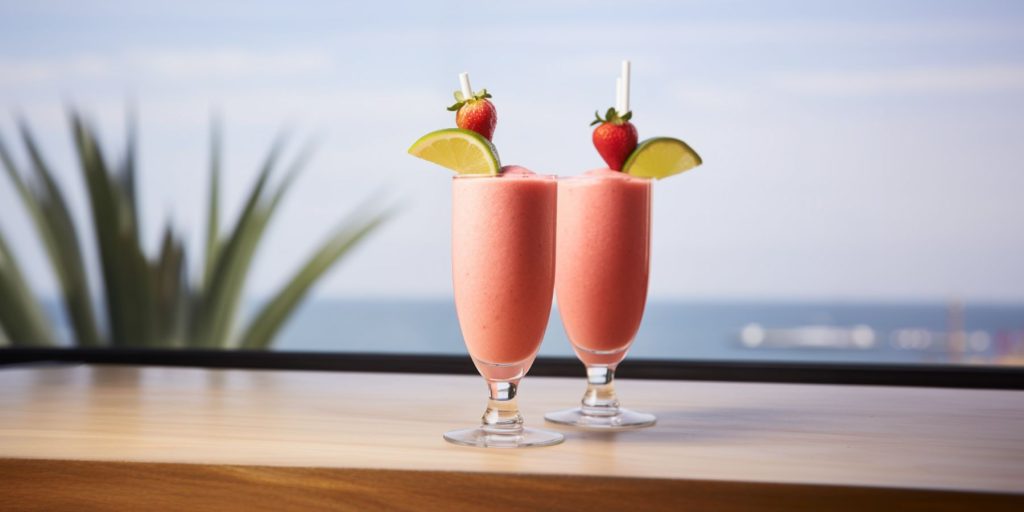 This pretty-in-pink drink is so simple to make and swift too! Just add all your Strawberry Banana Daiquiri ingredients into a blender with a handful of ice and whizz until smooth. Spoon into a highball or hurricane glass and enjoy. Add a strawberry to the rim of your glass for extra glamor, and make it extra chilled by using frozen fruit. TOP TIP! Store leftover berries in a freezer bag with pieces of banana and freeze them so they're ready for when friends turn up unexpectedly.
3. Mango Daiquiri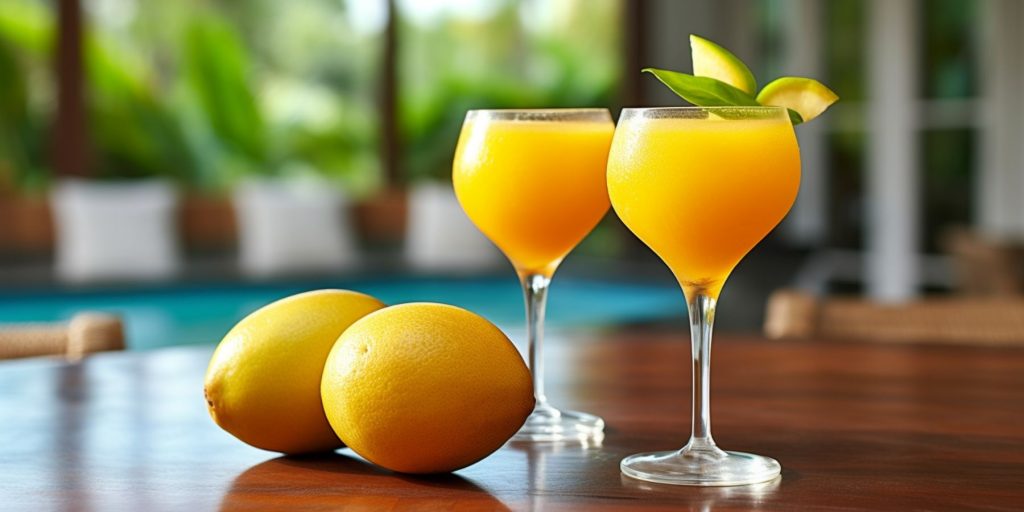 A Mango Daiquiri is one of those cocktails that immediately transports you to a vacation frame of mind. Sweet and refreshing from the very first sip, it's one of the best fruity cocktails to serve if you want to treat your guests to something that looks super fancy but is actually incredibly simple to make.
In tropical drinks like the Mango Daiquiri, we recommend a rum like Appleton Estate, which is as much a vehicle for flavor as it is for texture. This kind of spirit cuts a clear path through sweet juices and syrups while adding a lovely, rich quality to cocktails where you want to dial the volume up a bit.
Read next: What are the 6 Basic Cocktails?
4. Frozen Strawberry Daiquiri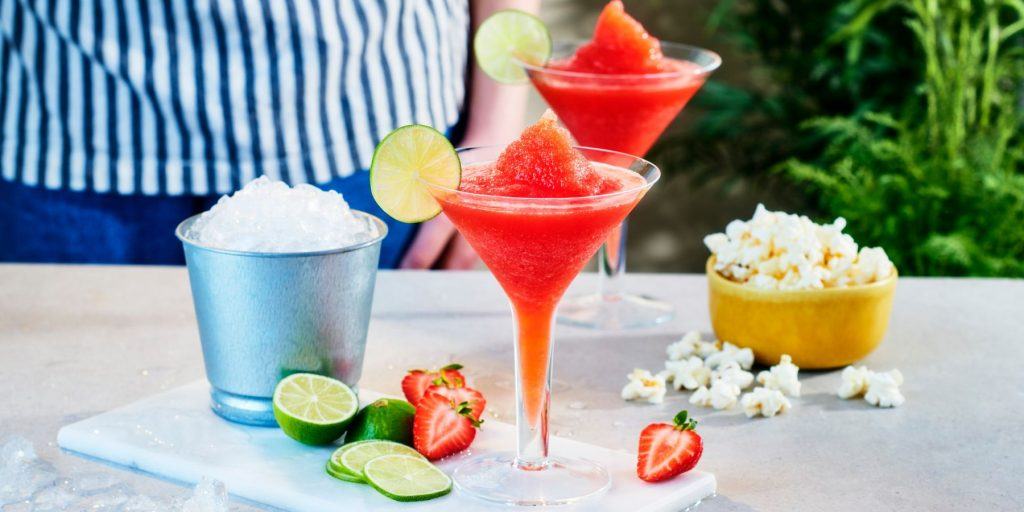 These easy summer cocktails are a crowd-pleaser of note. Frozen Strawberry Daiquiris are effortless to enjoy and have a very pleasant, fruity flavor profile, so it's not an acquired taste but very approachable from the get-go. As such, it makes a great addition to just about any warm-weather occasion, from garden cocktail parties to family BBQs.
Keep it frosty: 11 Perfect Frozen Cocktails for Any Season
5. Virgin Strawberry Daiquiri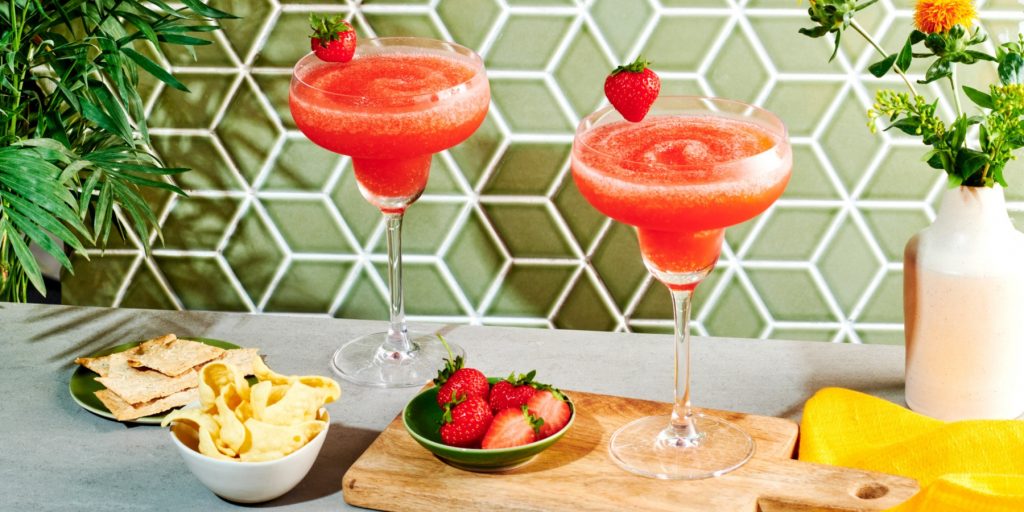 If you love serving a refreshing cocktail but want to steer clear of alcohol, this Virgin Strawberry Daiquiri recipe is going to change your life. It's sweet, tart, cool, and delicious—tailored for daytime shindigs, baby showers, summery lunches, and when you're hosting occasions with sober-curious friends and family in the mix.
Berry delicious: 22 of the Freshest Strawberry Cocktails to Make All Year Round
6. Lime Daiquiri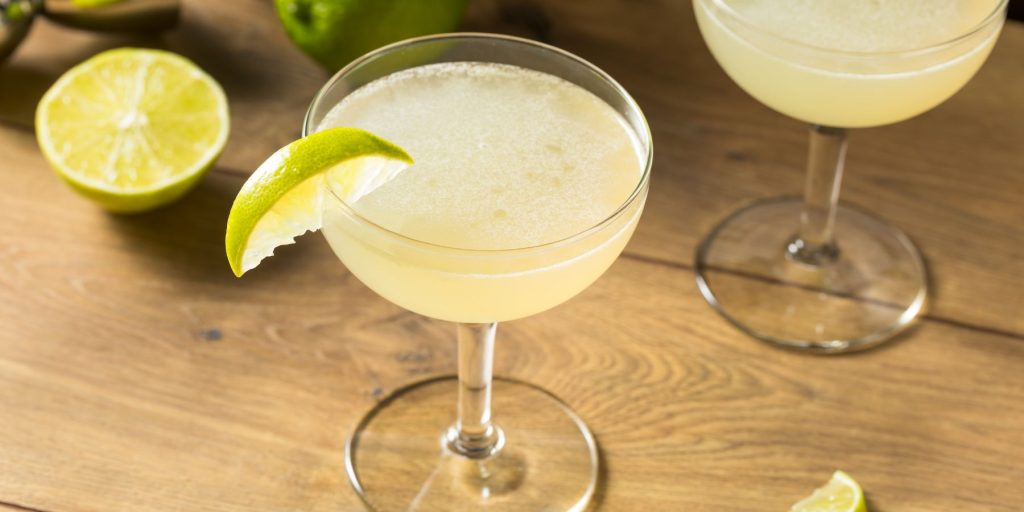 If you're looking for a classic Daiquiri experience, start with the Lime Daiquiri — it's the OG of its kind, after all! The Classic Daiquiri uses only three simple ingredients, and the recipe is a delicate balance between the sweet and the sour. It's a fresh and straightforward lime cocktail that is very similar to a Classic Margarita in that you'll be using fresh lime juice and sugar syrup, but instead of tequila, you'll be using light rum. Served chilled and strained into a coupe glass, it's a drink for a refined palate and perfect for a balmy summer evening.
Zesty besties! 15 Sublime Lime Cocktails You Gotta Try
7. Watermelon Daiquiri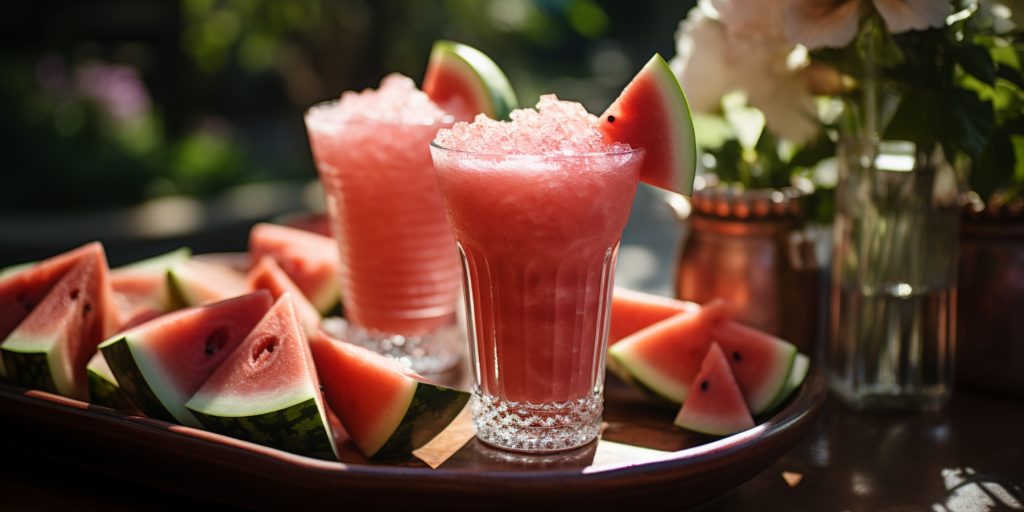 Daiquiri ingredients don't get any juicier than the summery watermelon. Get the party started with this vibrant showstopper! The Watermelon Daiquiri is made with rum and a touch of watermelon liqueur (or a good gin), which makes it oh so sweet and a perfect cool-down treat when you're sweltering around the BBQ. You can pin this as one of the best beach cocktails, for sure—it also makes a superb mocktail if you ditch the rum and gin.
Clink pink: 16 Best Pink Cocktails to Try This Year
8. Hemingway Daiquiri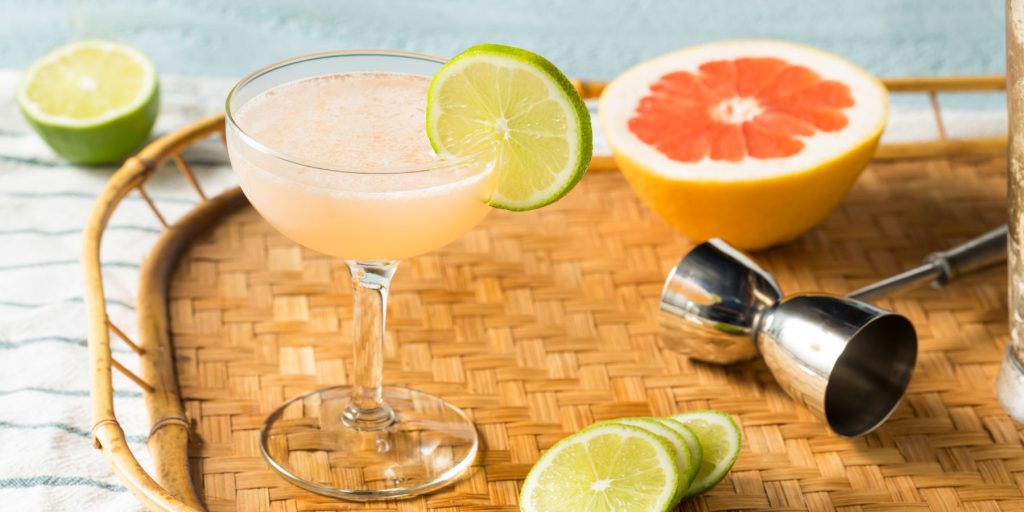 The Hemingway Daiquiri is a robust cocktail recognized by the IBA, and first poured for legendary writer Ernest Hemingway himself. To shake up this citrusy sipper at home, add 2 oz white rum, 0.75 oz fresh lime juice, 0.5 oz fresh grapefruit juice, and 0.5 oz maraschino liqueur to a cocktail shaker with ice. Shake until frosty, strain into a chilled serving glass, and garnish with a lime wheel before serving.
Stay glassy: 15 Delicious Cocktails to Serve in Your Favorite Coupe Glass
9. Coconut Daiquiri
Coconut cocktails always come to the party with a touch of tropical swagger, and the jaunty Coconut Daiquiri is certainly no exception. To make one, combine 1 oz white rum, 1 oz coconut rum, 1 oz fresh lime juice, and 0.75 oz simple syrup in a cocktail shaker with ice. Shake well, strain into a chilled serving glass, and garnish with a lime wedge.
Craving a creamy version? Add 4 oz cream of coconut, 1 oz fresh lime juice, 2 oz coconut rum, and 1 cup of ice to a blender, and blitz until smooth. Best enjoyed straight away!
10. Frozen Raspberry Daiquiri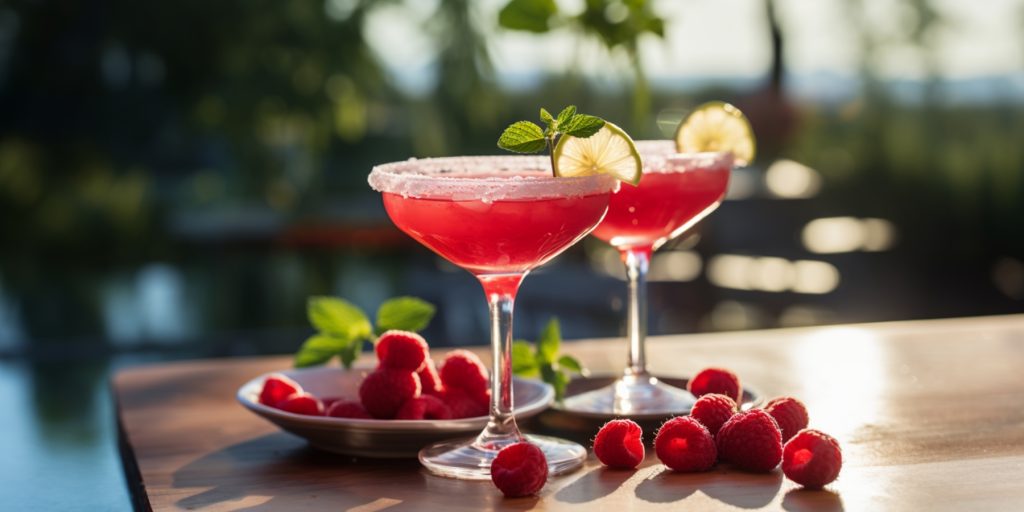 Raspberry cocktails are always super photogenic, and the Frozen Raspberry Daiquiri will certainly inspire you to take a few Insta snaps, we're sure. Add 2 oz light rum, 1.5 oz fresh lime juice, and 0.75 oz raspberry syrup to a blender with one cup of ice. You can also add a handful of fresh raspberries if you have them handy; it adds a nice tart flavor. Blitz until smooth, and enjoy.
Clever batching tricks this way! 9 Freezer Door Cocktails for Easy Hosting
11. Frozen Peach Daiquiri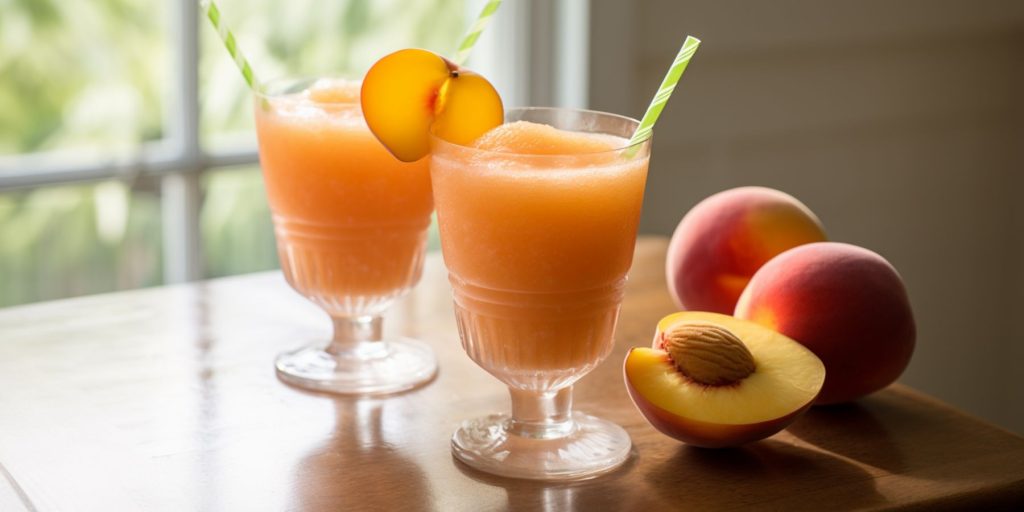 Peach cocktails are the height of summertime indulgence, but since you use frozen peaches to make this drink, it can also be a nice reprieve from gloomy weather in the colder months. Add half a cup of frozen peaches (slices work best), 2 oz white rum, 1 oz Grand Marnier, 0.5 oz simple syrup, 0.5 oz fresh lime juice, and half a cup of ice to a blender. Blitz until creamy, and serve immediately.
There you have it—11 amazing types of Daiquiris to try. Let us know if you find your fave! Tag us in your Insta pics and remember to sign up for our newsletter to receive the freshest cocktail inspiration straight to your inbox.