16 Best Pink Cocktails to Try This Year
July 20, 2023 by Anna-Bet Stemmet
Can we just have a moment to drink in the prettiness that is pink cocktails? It's just so joyful and happy! Whether you are hosting a #BarbieMovie viewing party, throwing a bachelorette party, having your friends around for brunch, or just clinking a drink to the beauty of this wonderful life, a pink cocktail will set the scene for twinkly vibes. Here are a few of our favorites.
1. Pink Lady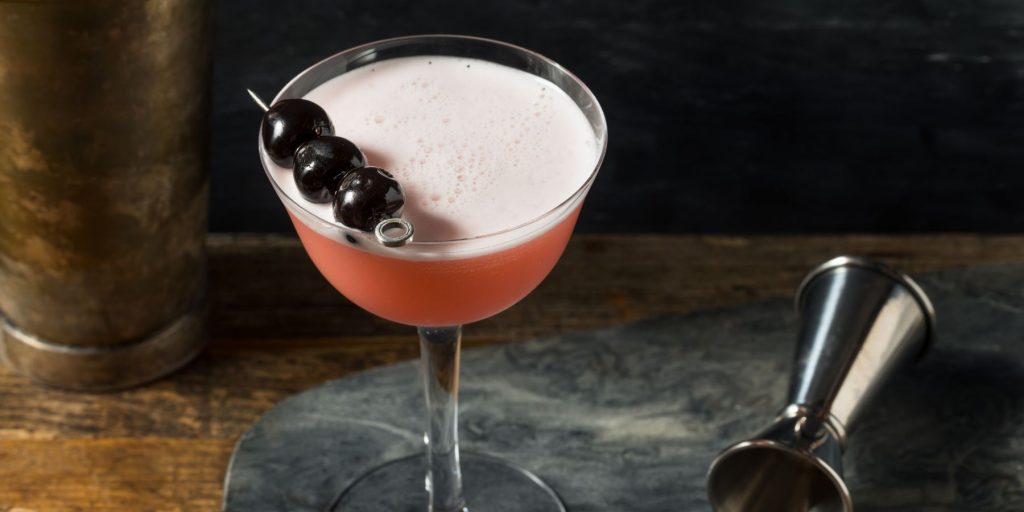 Obviously, we have to start our list of pink drinks with the OG Pink Lady. Featuring Bulldog Gin and apple brandy as its base, this frothy sipper makes a lovely addition to any rose-tinged table setting, which obviously makes it completely ideal for a romantic occasion as well.
More gin vibes: 22 Effortlessly Elegant Summer Gin Cocktails
2. Clover Club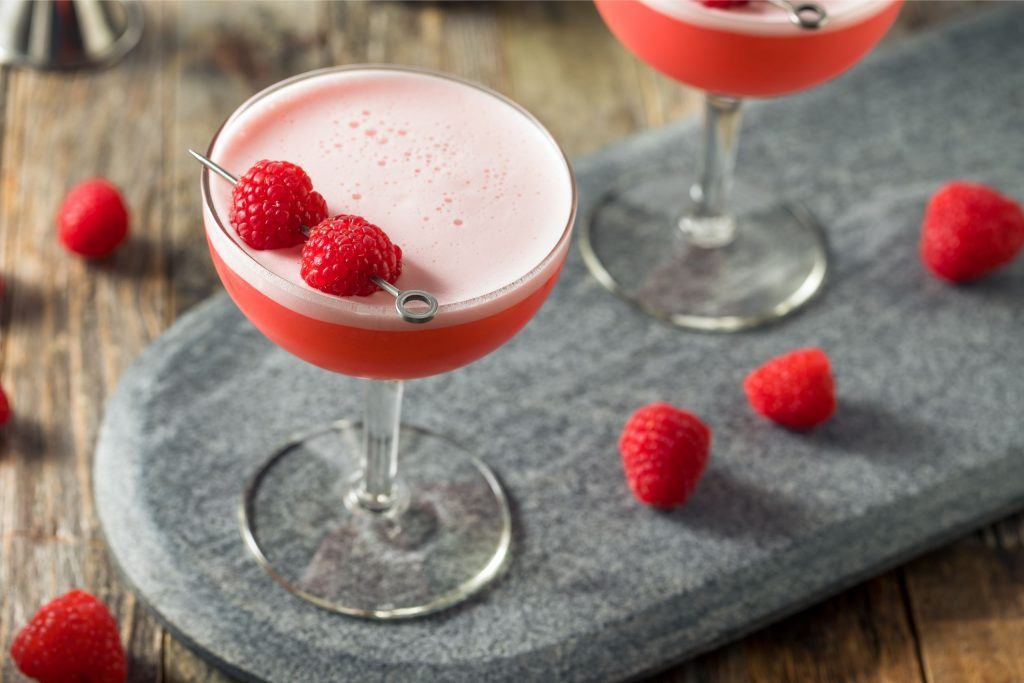 So, if you thought that pink cocktail recipes were only for girls, we're here to tell you that the boys have been enjoying them for a long time, honey. The Clover Club cocktail was actually developed in the 1920s for a gentlemen's club of the same name! Try this sweet, frothy gin-laced drink when you feel in the mood for something fabulous.
3. Watermelon Tequila Cocktail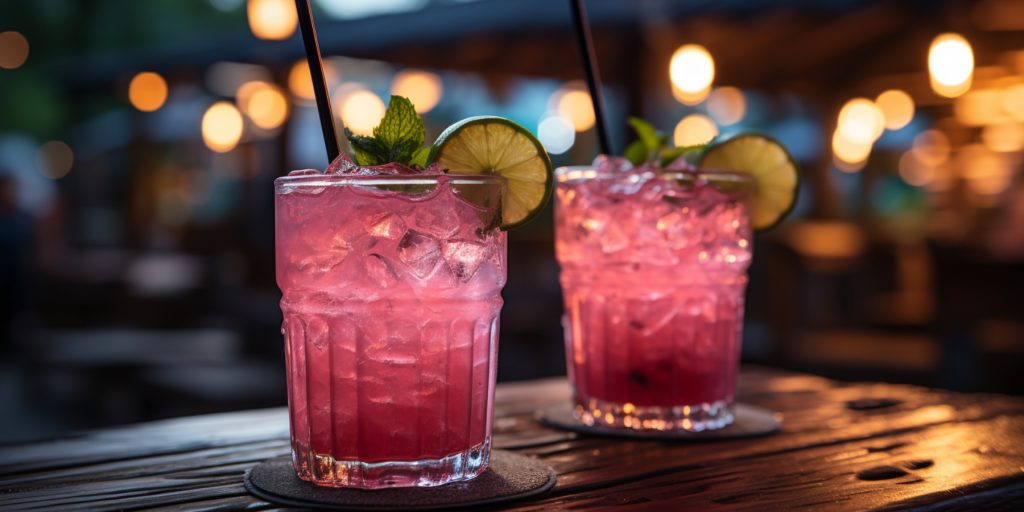 For an easy pink cocktail that screams 'summer', go with a Watermelon Tequila Cocktail. All you need is juice from a ripe watermelon, a fantastic tequila, a little simple syrup, and a good squeeze of lime juice for a refreshing drink to enjoy with friends at your next BBQ or Barbie-theme party!
More summer sensations: 11 Watermelon Cocktail Recipes to Impress a Crowd
4. Azalea Cocktail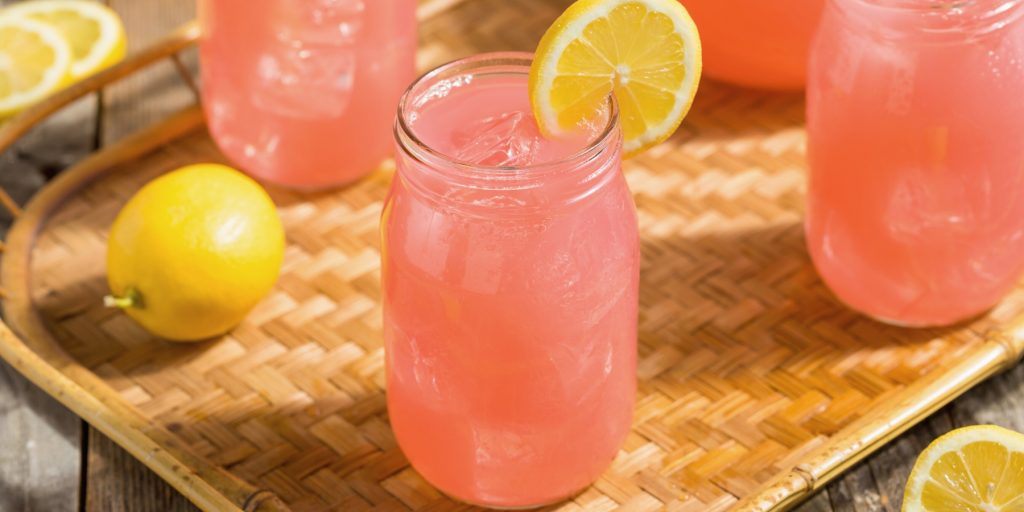 If you like your pink mixed drinks to have a flowery vibe, we cannot recommend the Azalea Cocktail highly enough. It's a blushing pink gin drink infused with tropical pineapple and balanced with lemon juice and grenadine. Named after the 13th hole at the US Masters and Georgia's state flower, the Azalea cocktail is enjoyed by patrons every year at the tournament.
5. Woo Woo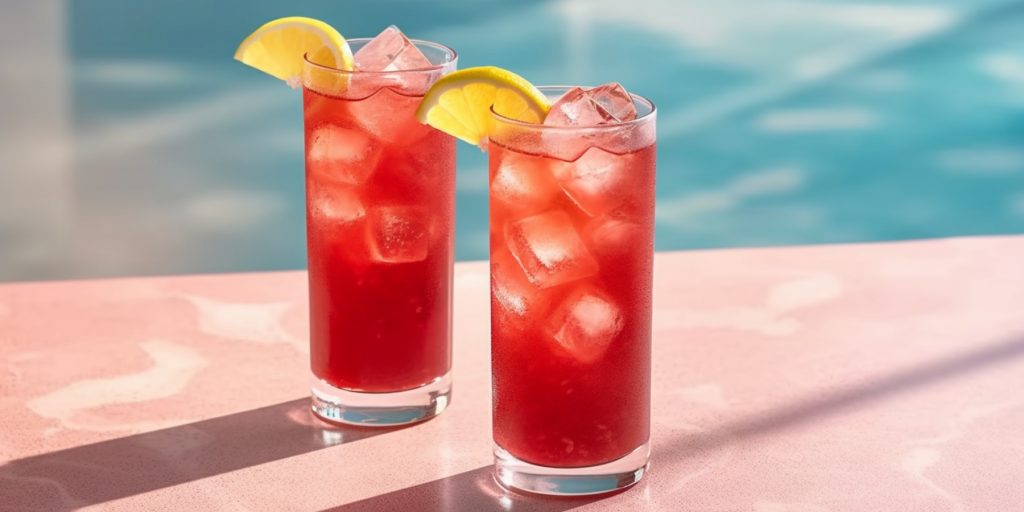 For a drink that's as fun to sip as its name is fun to say, go with the Woo Woo. Made with vodka, cranberry juice, and peach schnapps, it is a playful fruity cocktail that's easy to make and the perfect serve for a crowd.
More vodka vibes: 17 Must-Try Cocktails with Flavored Vodka
6. French Martini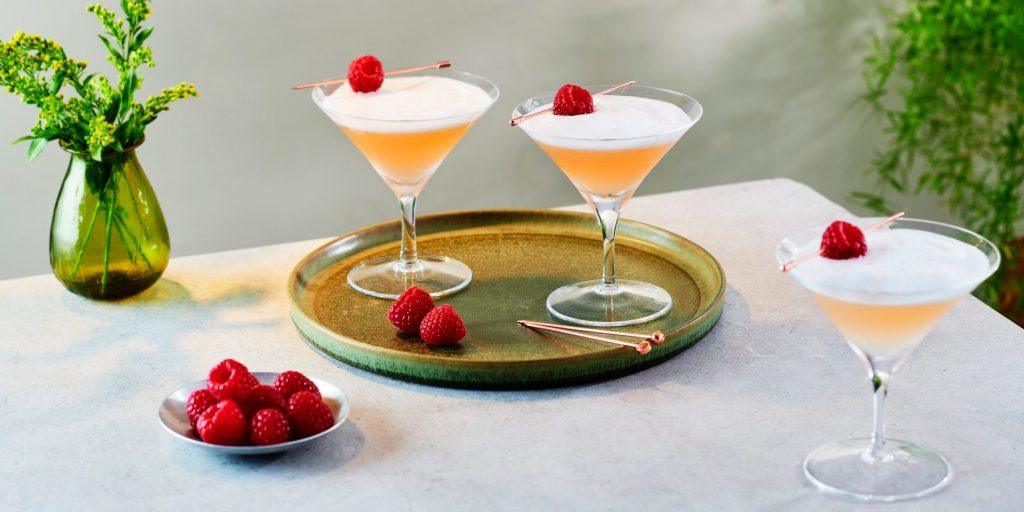 Fancy pink cocktails do not come any more très jolie than the French Martini. It was given its name as a nod to one of its original ingredients, a black raspberry liqueur from the French Loire Valley, which gives the French Martini its distinctive pink color. Add pineapple juice and vodka, and the French Martini is definitely for those with a sweet tooth.
Oui, oui! Be a Little Extra with These 12 French Cocktails
7. Lychee Martini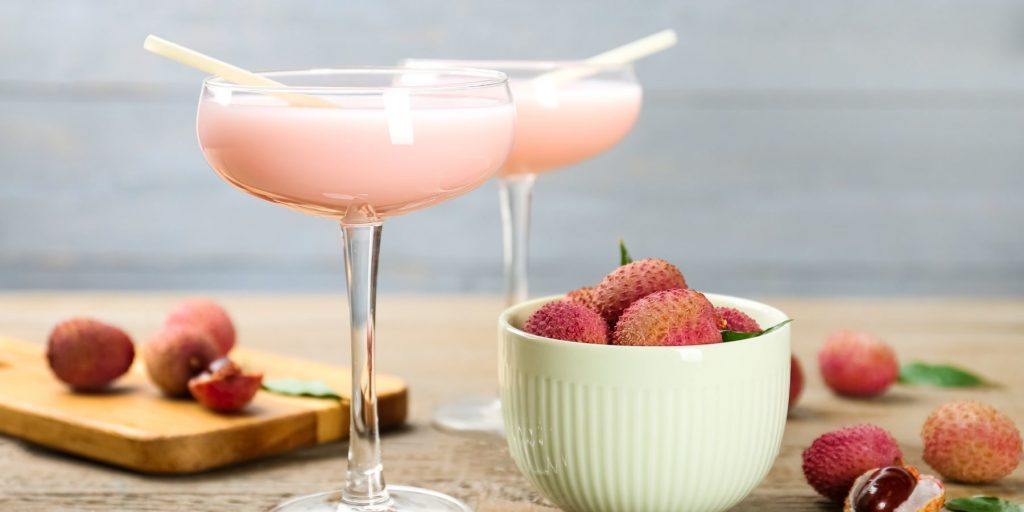 If you like your pink alcoholic drinks to have a tropical twist, we'd go with the Lychee Martini. Also affectionately referred to as a Lycheetini, this fruity vodka-based cocktail is refreshing and delicious, with a teasing tartness that walks the fine line between sweet and sour.
8. Paloma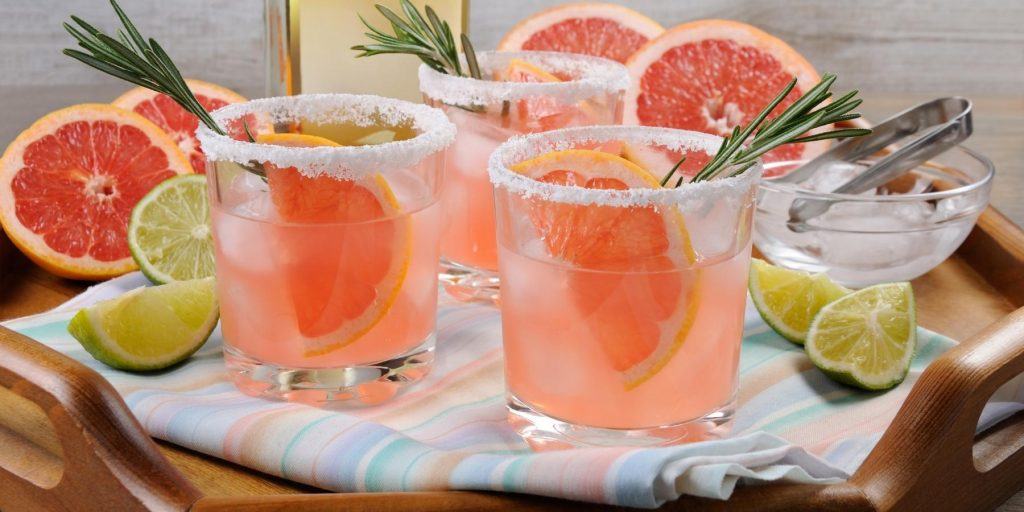 If you're looking for a low-calorie drink with a nice bit of kick, this grapefruit-infused cocktail is going to tick all your must-have boxes. The peppy Paloma has near-universal crowd appeal, and we love serving it with spicy Mexican eats like ceviche and chile rellenos.
Learn more: A Beginner's Guide to the Different Types of Tequila
9. Cosmopolitan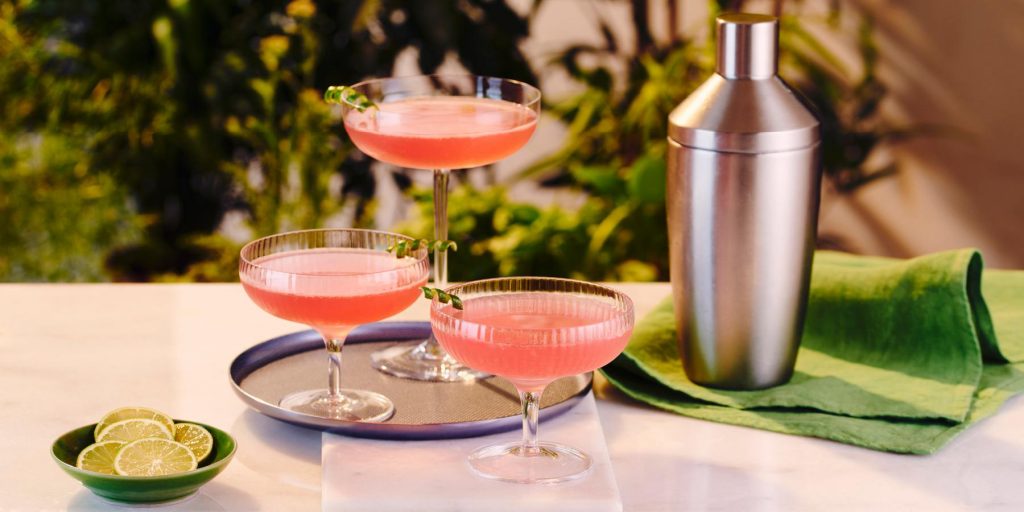 Bringing together citrus-infused SKYY Vodka, orange liqueur, fresh lime juice, and cranberry juice, with an orange peel garnish for a touch of elegance, the harmonious Cosmo is a revitalizing drink that beautifully balances citrusy sweetness with the invigorating sharpness of lime.
10. Frozen Strawberry Daiquiri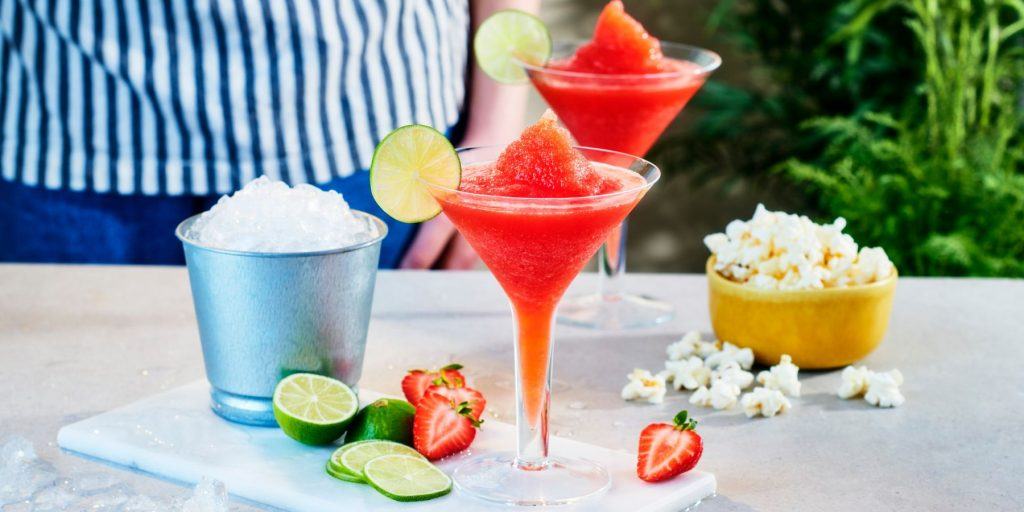 The super popular Frozen Strawberry Daiquiri boasts a very pleasant, fruity flavor profile, which makes it very approachable from the get-go. As such, it makes a great addition to just about any summer occasion, from garden cocktail parties to pool parties and BBQs.
The best kind of rum to use in a frozen Strawberry Daiquiri is crystal clear and has a fruity natural aroma with overtones of molasses. Rum with this type of complexity adds a unique character that makes for the best fruity cocktails. We love using Wray & Nephew White Overproof Rum.
11. Pink Squirrel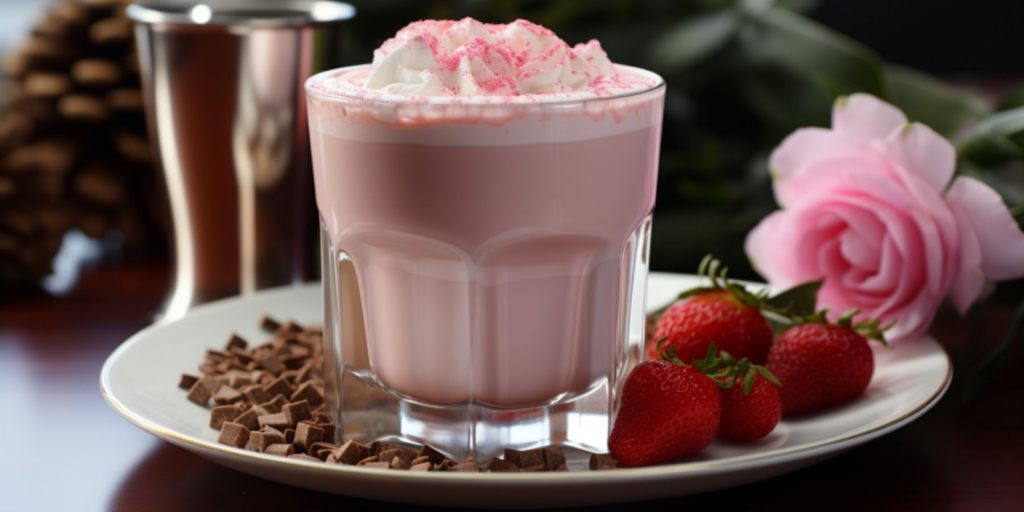 The decidedly cute Pink Squirrel cocktail is a creamy pink cocktail with tempting flavors of almond and chocolate. Add 0.75 oz crème de noyaux liqueur, 0.75 oz crème de cacao liqueur, and 1.5 oz heavy cream to a cocktail shaker filled with ice. Shake well, strain into a cocktail glass, garnish with freshly grated nutmeg and serve.
12. Love Potion No. 9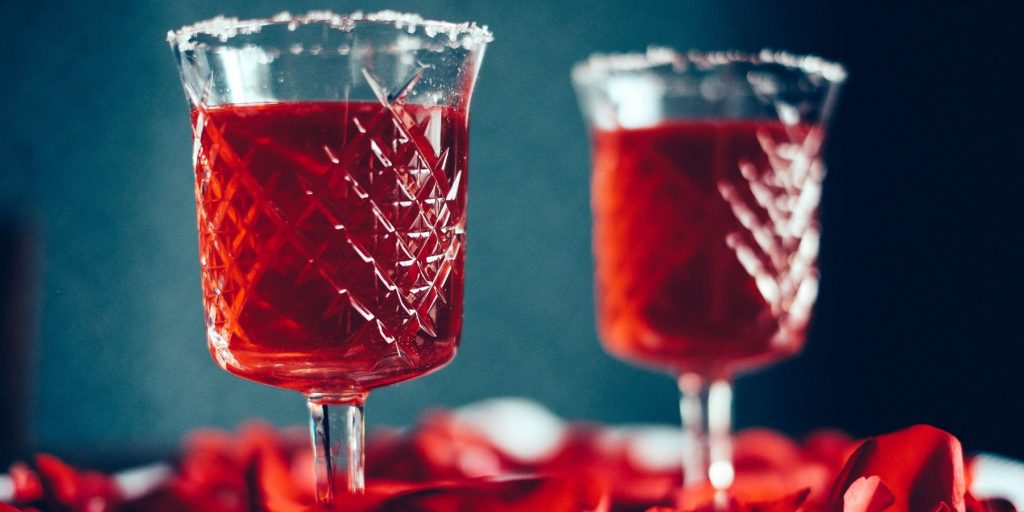 The delightful Love Potion #9 cocktail has a bold bourbon base layered with captivating, orange-infused Grand Marnier and the bright, zesty taste of cranberry juice. Finished off with effervescent Prosecco, it is fun, flirty, and absolutely delicious. Find the recipe on The Mixer.
Love the love stuff? 19 Extra Special Valentine's Day Cocktails to Sip & Serve this Year
13. Watermelon Martini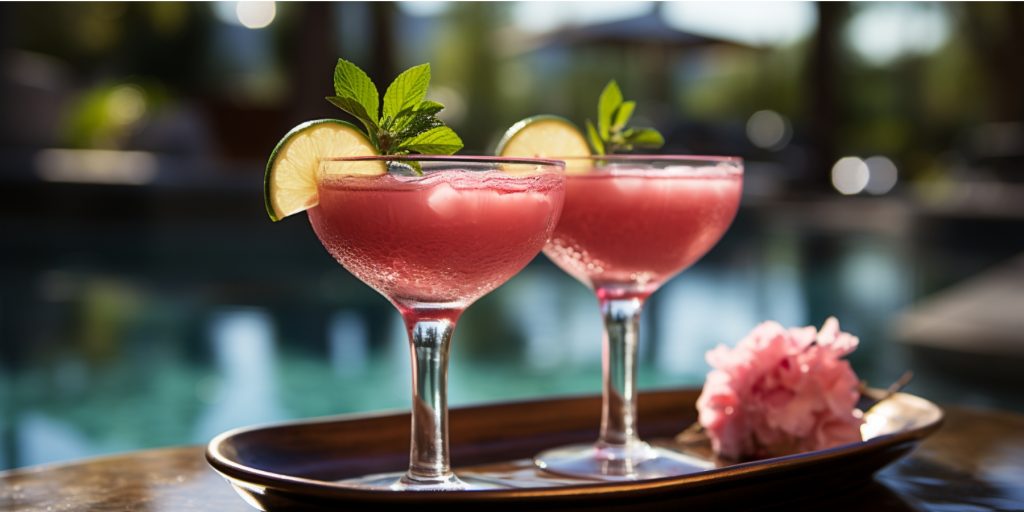 The humble watermelon is perhaps one of nature's most versatile fruits, and we love using it to brighten up a summertime Martini. Create a refreshing Watermelon Martini at home by combining SKYY Vodka, fresh lime juice, and ripe watermelon. A great tip for leftover fruit is to freeze it in cubes to use in smoothies or more martinis later.
14. Bourbon Watermelon Cocktail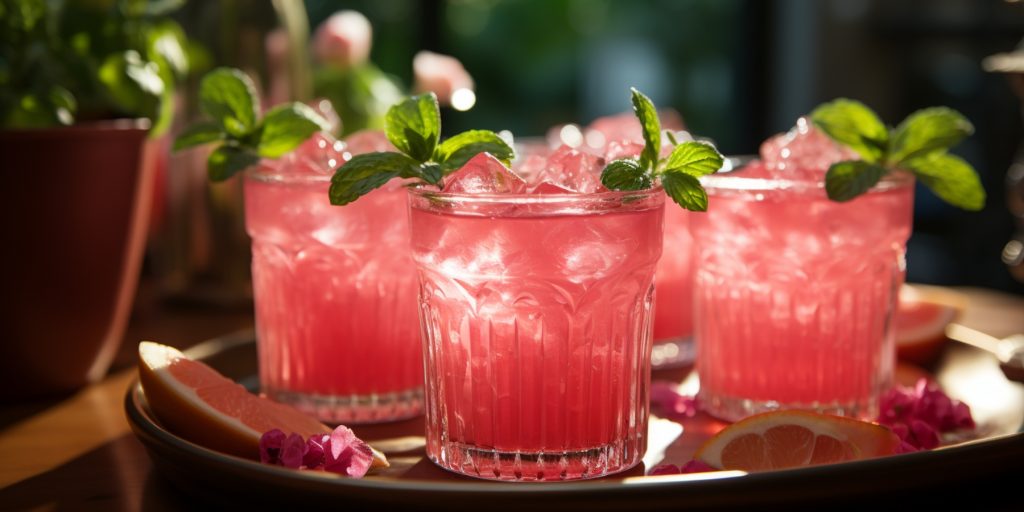 Made with an unusual mix of ingredients, including Wild Turkey 101 Bourbon, fresh watermelon, elderflower liqueur, fresh basil leaves, lemon, and black pepper to garnish, the Bourbon Watermelon Cocktail is an interesting and refreshing drink for warm-weather days when everything feels languid and slow.
Read next: What's the Difference Between Rye Whiskey & Bourbon
15. Watermelon Gin Cocktail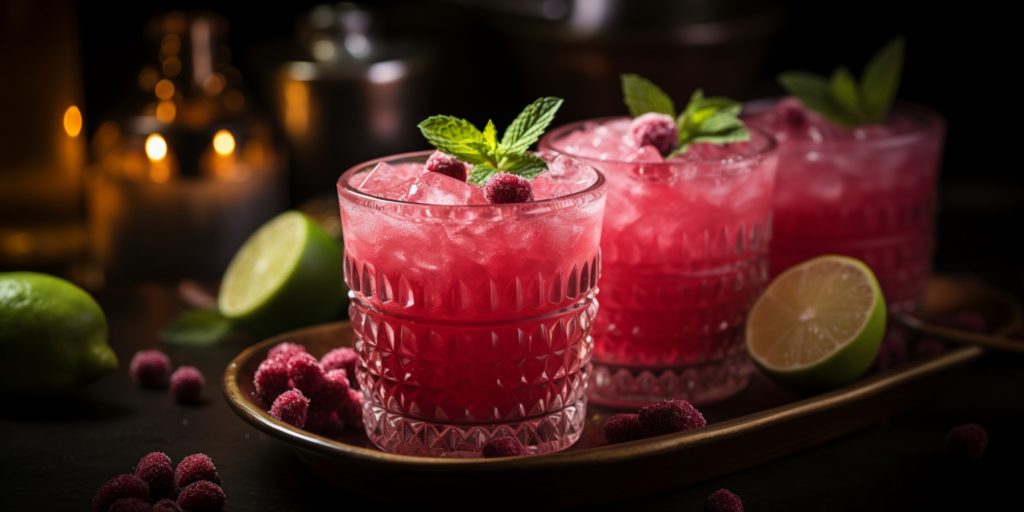 Watermelon and gin are a genius match, especially when you add zesty lime to balance the flavors. And, after just one sip, we think you'll agree that the Watermelon Gin Cocktail is one of the best fruity cocktails to drink this summer.
16. Watermelon Daiquiri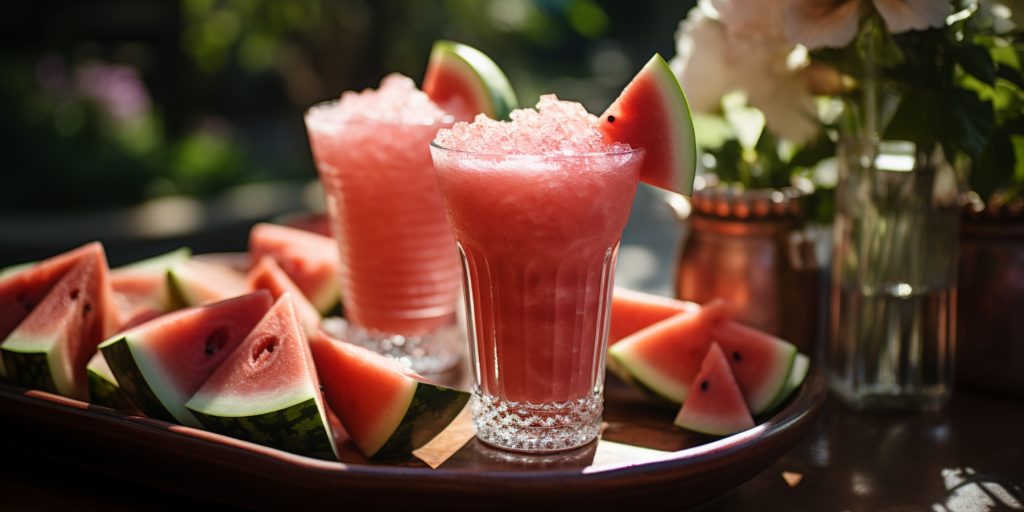 This Watermelon Daiquiri makes a great addition to beach parties and garden gatherings. What's more, it's super easy to turn it into a fantastic mocktail the whole family can enjoy. In fact, you could even make some popsicles using this recipe…
YAY for pink cocktails! If you'd like to have some more inspiration delivered right to your inbox, sign up for our newsletter today. There are plenty more colorful ideas where these came from, and we cannot WAIT to share them with you.
FREQUENTLY ASKED QUESTIONS
Pink gin, made by infusing botanicals, has a rosy hue. Rosé wine, derived from red grape varieties with minimal skin contact, features a light pink color. Some flavored vodkas and liqueurs offer pink variants, such as raspberry-or strawberry-infused options. Additionally, cocktails like the Cosmopolitan or Pink Lady may have a pink appearance due to the ingredients used. Remember to check labels or consult bartenders for specific products, as availability and formulations can vary.