17 Easy Coconut Cocktails to Make at Home
August 23, 2023 by Anna-Bet Stemmet
Coconut cocktails are the ultimate indulgence when you long to be strolling along the beach with salt spray in your hair, the sun setting slowly over the water, and a ukulele tune wafting on the breeze. You can't always escape the hustle to live your beach-bum dreams, but you can pour yourself a coconut drink, and we're here with all the best recipes to conjure scenes of oceanside bliss.
Coconut cocktail ingredients explained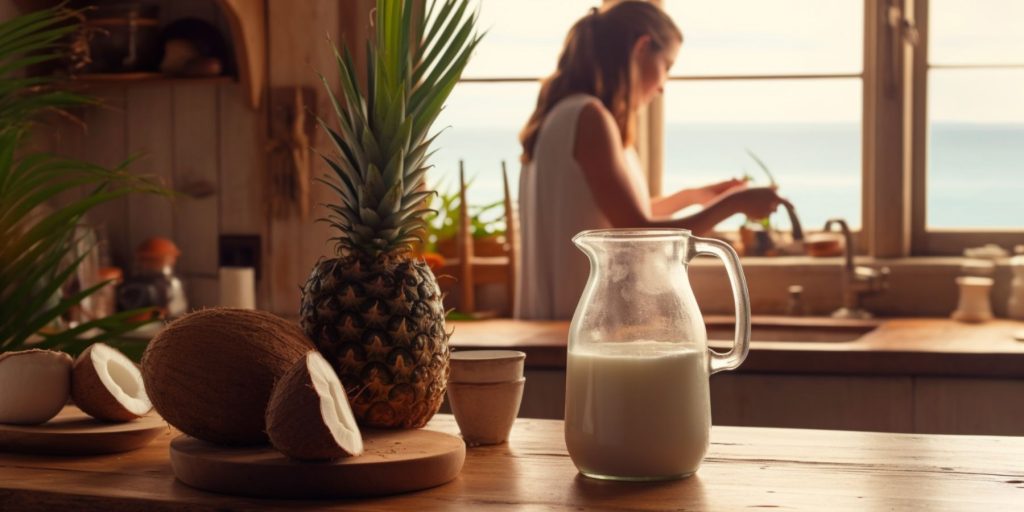 Adding a coconut taste to a cocktail immediately sets the scene for a tempting tropical flavor profile. However, there is more than one way to do so. In fact, there are plenty! Here are various ingredients you can use to infuse that delightful coconut essence into your drinks:
Coconut cream or coconut milk. These ingredients are rich and creamy and can be used to add both flavor and texture to cocktails.
Cream of coconut. This is a sweetened coconut product used in drinks like Piña Colada, and it imparts a strong coconut taste. NB: It's very different from coconut cream, so read your recipes carefully and don't substitute one for the other; it does not have the same taste or consistency.
Coconut water. This is a lighter option than coconut cream or milk, adding a subtle coconut flavor while keeping the drink more refreshing.
Coconut rum. This flavored rum is a popular choice for coconut cocktails, as it already contains coconut essence.
Coconut vodka. Flavored vodka like SKYY Infusions Coconut Vodka is another easy option if you want to build your cocktail on an infused liquor base.
Coconut liqueur. There are various coconut-flavored liqueurs available that can add a concentrated coconut taste to cocktails.
Coconut extract. A few drops of coconut extract can go a long way toward infusing cocktails with coconut flavor.
Fresh coconut water: If you have access to fresh coconuts, using their water can add an authentic and subtle coconut taste to your drinks.
Coconut flakes or shredded coconut. Toasted or fresh coconut flakes can be used as a garnish or even muddled into the cocktail to release their flavor.
Coconut bitters. These are specialty bitters with a coconut flavor, enhancing the overall taste of your cocktail.
Remember that the intensity of the coconut flavor will depend on the ingredient you choose and the quantity you use. Be sure to balance the coconut taste with other flavors in your cocktails to create a well-rounded and enjoyable drink.
How to make cream of coconut for cocktails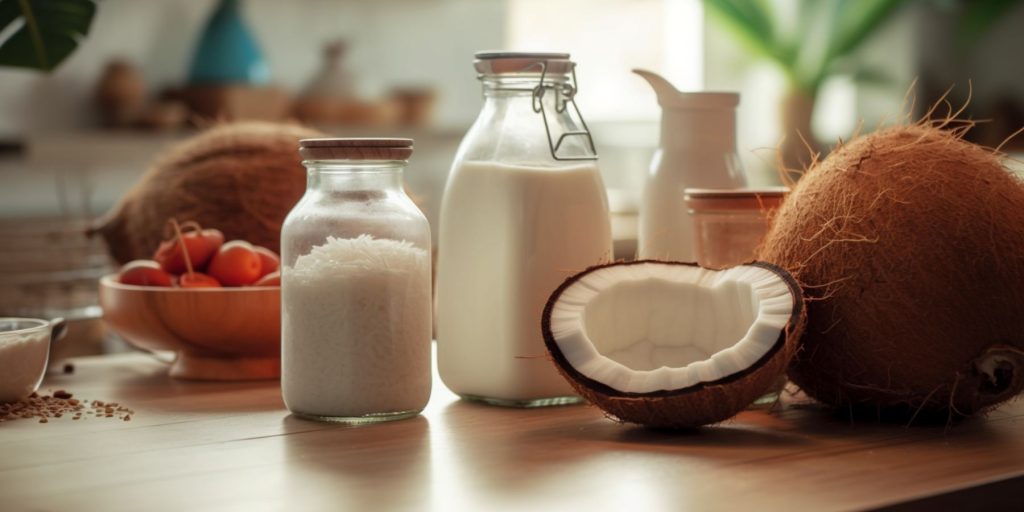 As we've already touched on, there is a difference between coconut cream and cream of coconut. Coconut cream is a thick, fatty cream, typically sold in cans, that has a very strong coconut flavor. Cream of coconut, on the other hand, is a sweetened syrup used to make cocktails. It comes in a squeeze bottle and is made from coconut cream with plenty of added sugar.
The good news is that you can make your own cream of coconut at home if you don't want to use commercial versions. The great thing about this DIY version is that it has no emulsifiers or stabilizers. It's also much easier on the pocket.
Simply add 1 can (13.5 oz) of coconut milk, 0.75 cups of sugar, and a pinch of salt to a saucepan. Place on the stovetop at low heat and stir until the sugar is dissolved. The color will change from white to partially transparent. Let it cool down, transfer your syrup to a sealable container (we like a mason jar), and keep it in the fridge until ready for use.
More creamy things: Your Guide to Making Creamy Vegan Cocktails
Now that we've got you all sorted in terms of coconut cocktail ingredients, here are a few amazing drinks to try at home:
1. Painkiller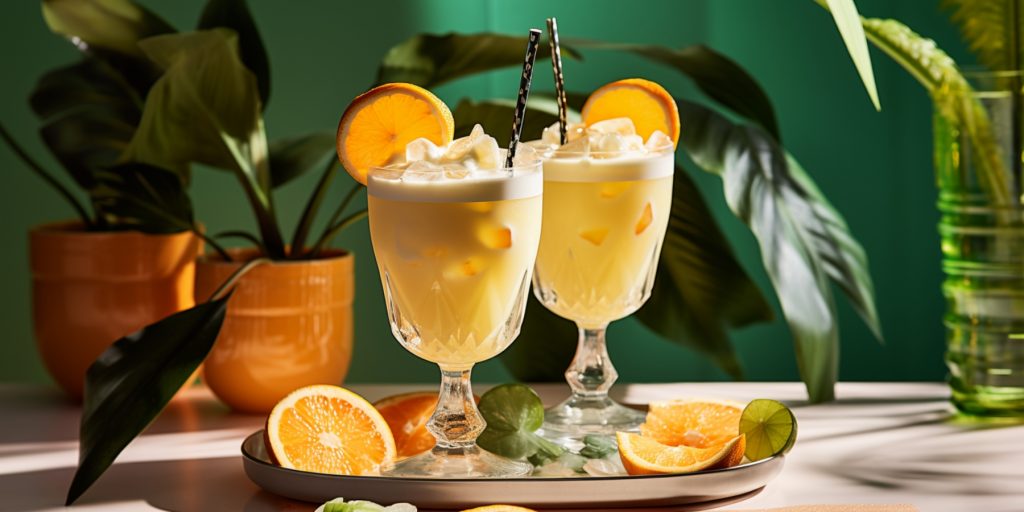 Dreamed up in the British Virgin Islands in the 1970s, the Painkiller cocktail is said to cure pretty much anything that ails you, and who are we to argue? To make this gorgeous cocktail, you combine Appleton Estate Rum, pineapple juice, orange juice, and cream of coconut. Garnished with grated nutmeg and a pineapple wedge, it's a sensational sipper from start to finish.
2. Jack Frost Winter Cocktail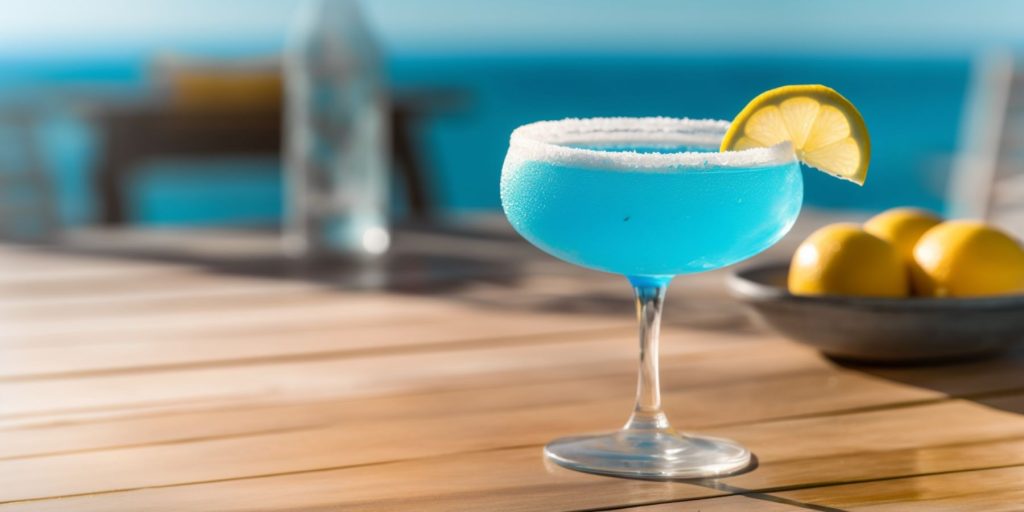 If Elsa from Frozen had a go-to drink, our money's on it being a Jack Frost cocktail. This mischievous cocktail is a cool-yet-tropical combo of blue curaçao, pineapple juice, and cream of coconut with a SKYY Vodka or white rum base. We also love serving it with a shredded coconut rim for extra coconutty goodness.
3. Piña Colada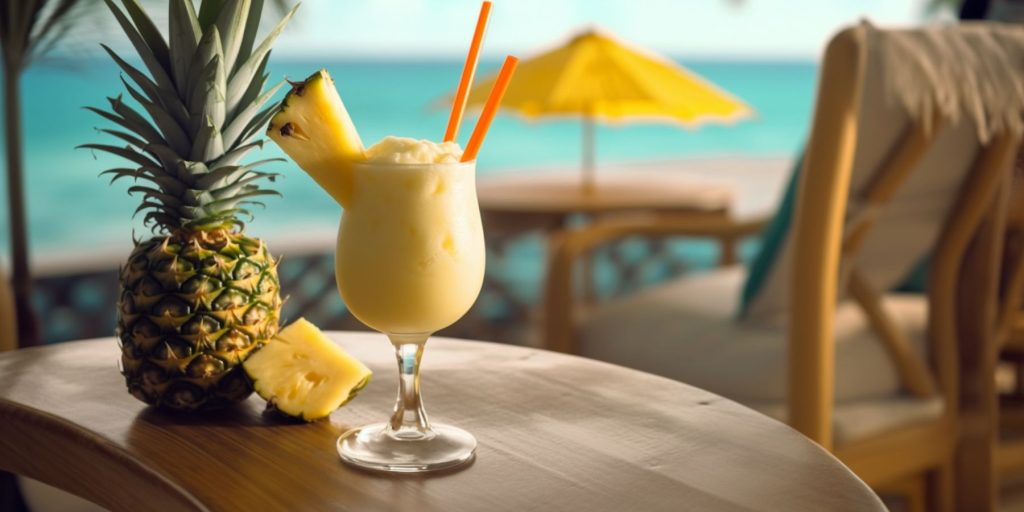 Arguably one of the best beach cocktails ever, the Piña Colada literally smells of every childhood beachside memory you have, with a little added kick. A delicious tropical treat that tastes of pineapple and coconut, it goes creamy like a smoothie when you blend it and is gorgeously rich and delicious over ice. It's also quite easy to turn it into a tasty mocktail by leaving out the rum.
4. Virgin Piña Colada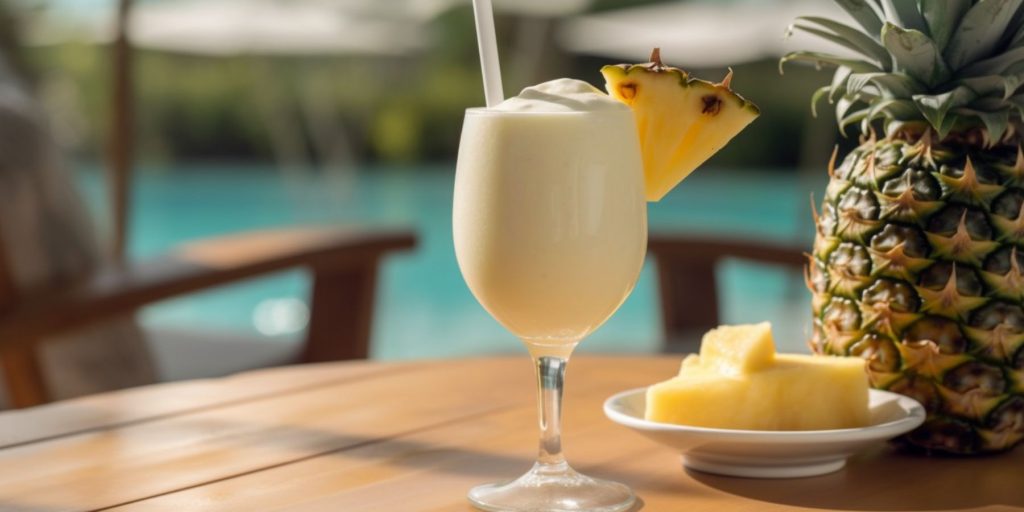 When someone is learning how to make mocktails, we always recommend having the Virgin Piña Colada as an ace up the sleeve. This pretty drink is like a little tropical vacation in a glass. Essentially a pineapple and coconut smoothie, this morish mocktail can be made using coconut milk, pineapple juice, and ice, or you can dare to dream and use ice cream for an extra creamy serve. Simply divine!
5. Bushwacker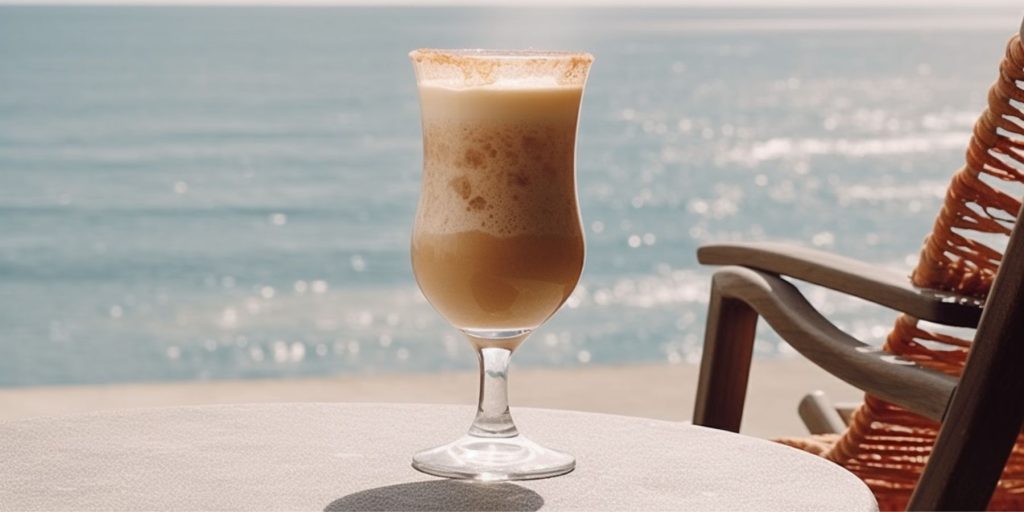 The Bushwacker is quite possibly the best boozy chocolate milkshake that was ever invented. It's a chocolate, coconut, and coffee bomb that's spiked with a spicy rum kick. The Bushwacker's got a bit of everything going on, and it always goes down a treat.
6. Key Lime Martini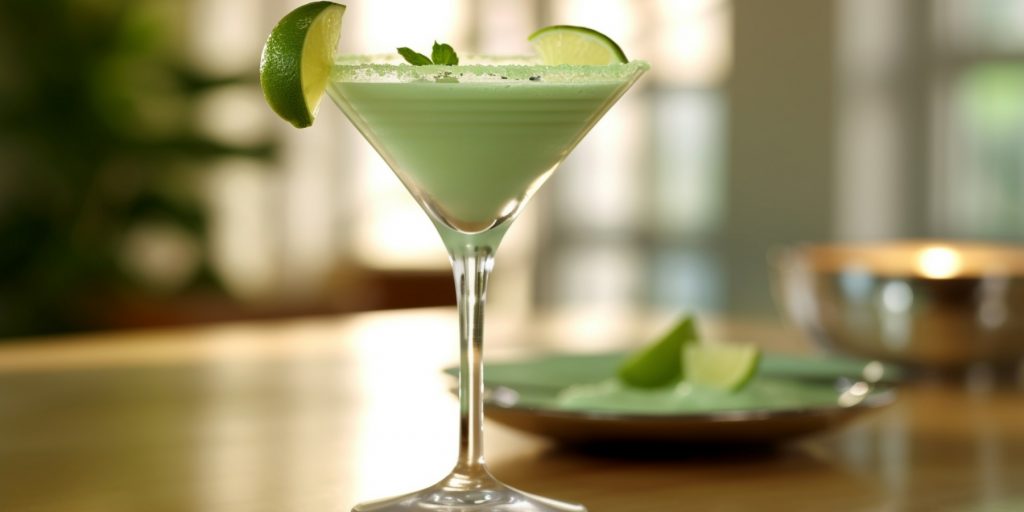 Made with vanilla vodka, key lime juice, cream of coconut, pineapple juice, and heavy cream, the dessert-inspired Key Lime Martini is a sweet libation with plenty of flavor layering in the mix. Insider tip? Serve your Key Lime Martini with a few Graham crackers on the side for some indulgent dipping.
7. Blue Hawaiian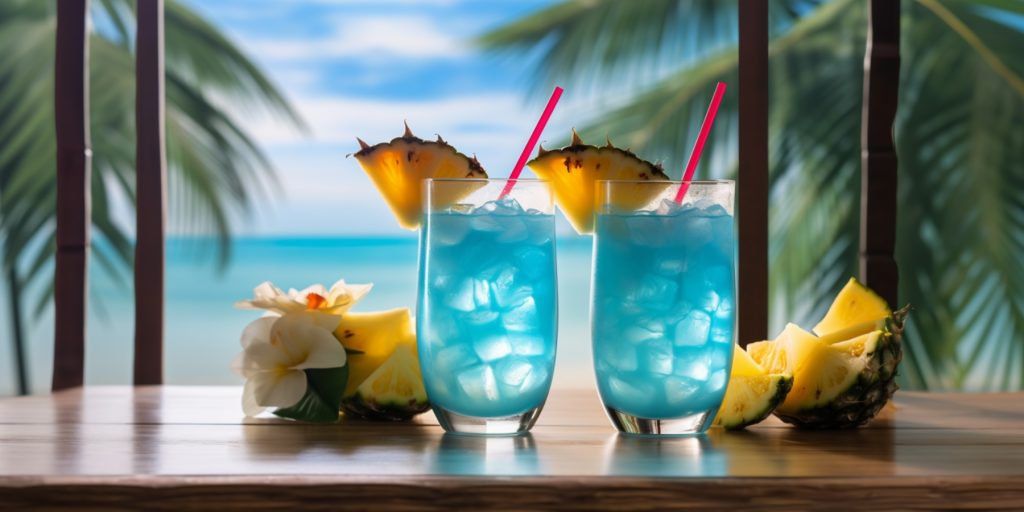 Our Blue Hawaiian cocktail recipe creates a creamy, sweet coconut cocktail that looks like a Piña Colada with a tantalizing touch of blue. It's perfect to enjoy shaken on the rocks, but it can also be blitzed into fluffy, frozen perfection.
8. Vegan Eggnog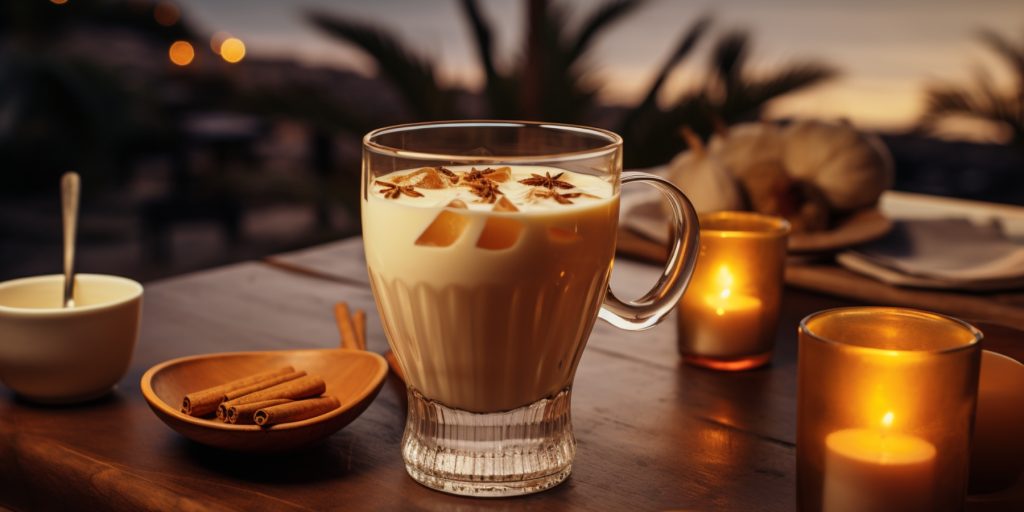 Eggnog is a creamy, seasonal beverage that is usually made with eggs, sugar, milk, and nutmeg. You can give it a boozy kick by adding bourbon or dark rum. If you're vegan or following a plant-based diet, making Vegan Eggnog is now easier than ever. Just leave out the eggs from the original recipe and replace the cream and milk with coconut milk. Here is our go-to Vegan Eggnog recipe.
9. Blue Hawaiian Long Island Iced Tea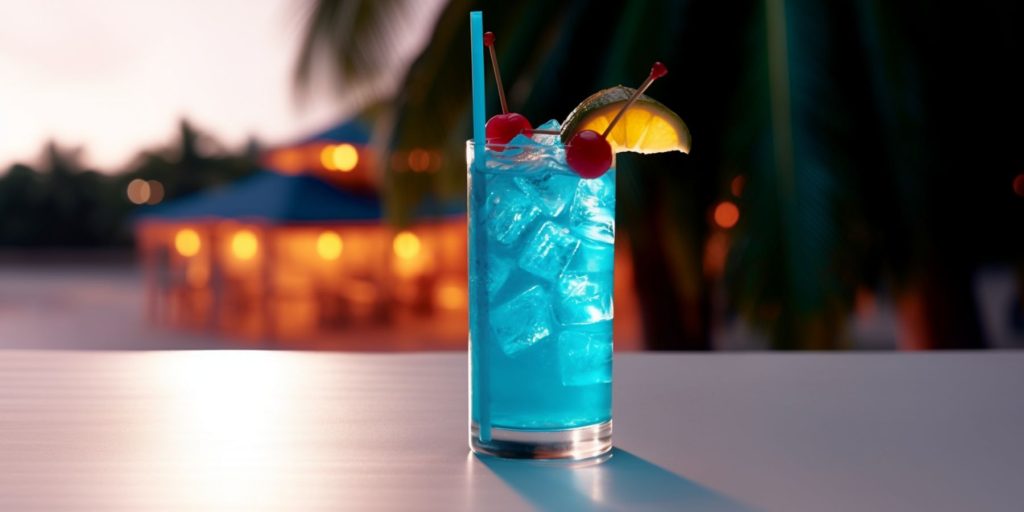 If you are keen on a fun, refreshing drink with a toes-in-the-sand vibe, you've got to try our Blue Hawaiian Long Island Iced Tea recipe. Featuring a bright cerulean color thanks to the inclusion of blue curaçao, it looks as lively and boisterous as it tastes. Even though it features a long list of ingredients, it comes together very easily, which makes it perfect for beginners.
10. Peppermint Martini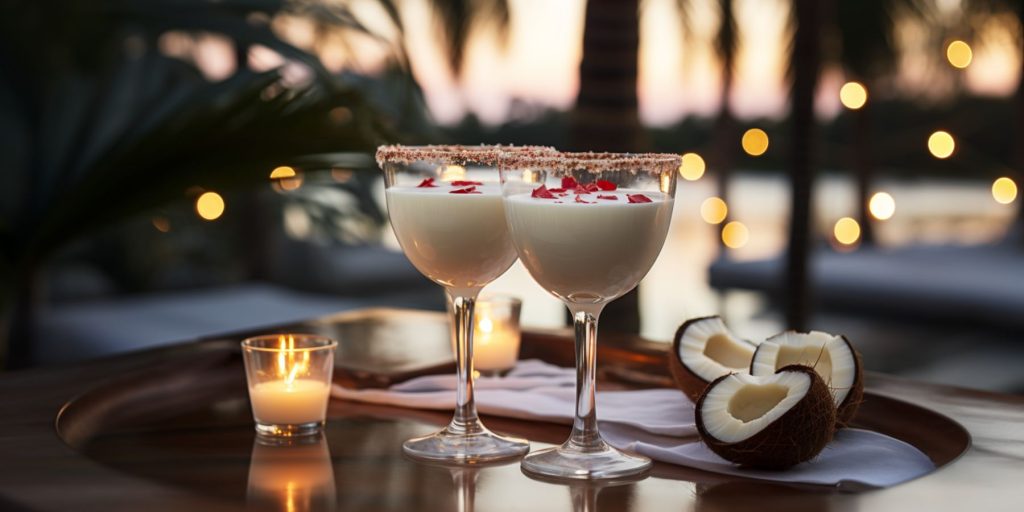 The Peppermint Martini is a festive, creamy drink that makes a wonderful after-dinner cocktail over the holidays. However, once you've realized how easy it is to make, and how smoothly it goes down, we're willing to bet you'll be whipping it up all year round.
11. Miami Vice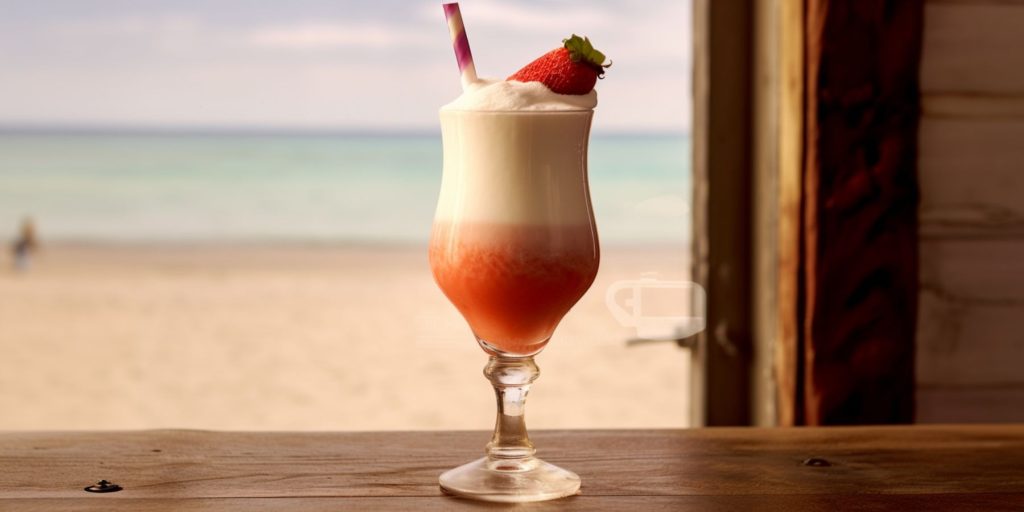 Sometimes you just got to have the best of both worlds—that's where the Miami Vice cocktail comes in. Combining a Strawberry Daiquiri and a Piña Colada in one captivating drink, it's smooth, cold, and deliciously over the top—everything you want on a summery day.
12. Coconut Margarita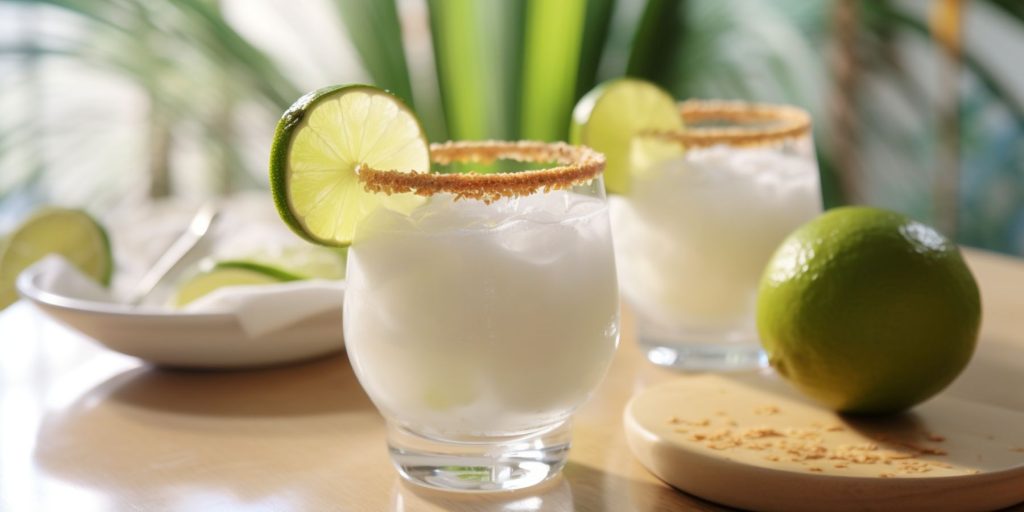 Dressing up the classic Lime Margarita in a coconut party outfit? Yes, please! Add 2 oz Espolòn Tequila Blanco, 0.5 oz Grand Marnier, 0.5 oz fresh lime juice, 1 oz cream of coconut, and a handful of ice to a cocktail shaker. Shake until cold, and strain into a serving glass that has been rimmed with cream of coconut and some toasted, shredded coconut. Totally divine!
Learn more: What is the Best Margarita? | Best Tequila for Margaritas
13. Coconut Mojito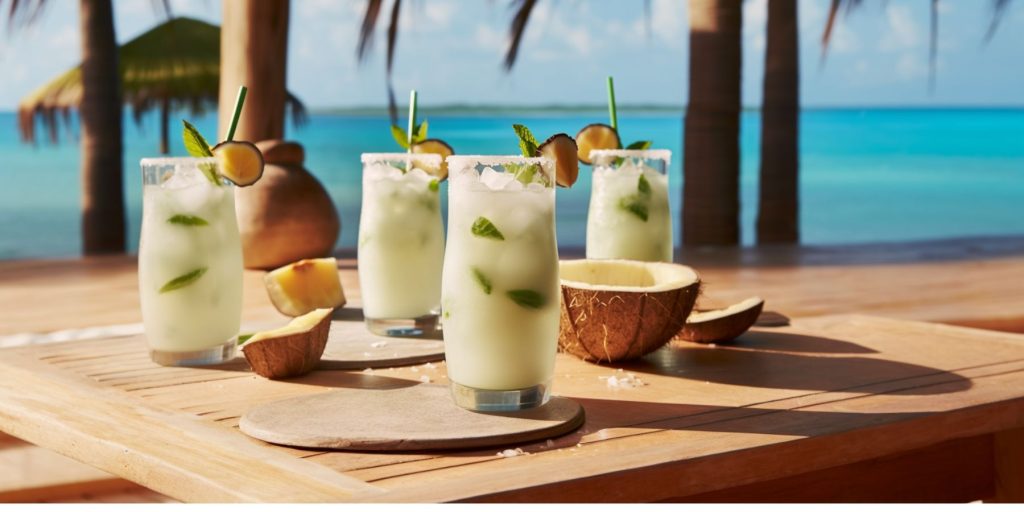 She's creamy, she's tropical, she's the bubbly Coconut Mojito, and we adore this riff on the classic Mojito! Add 6-8 mint leaves, lime wedges (half a lime, cut up), and 1 teaspoon of light brown sugar to a cocktail shaker. Muddle, then pour in 1.5 oz white rum, 1.5 oz coconut rum, and 2 oz cream of coconut.
Fill the shaker with ice, then seal and shake vigorously until chilled and well-combined. Strain into an ice-filled glass and top with seltzer water or club soda. Garnish with additional lime and mint. Serve immediately.
14. Coconut Rum Punch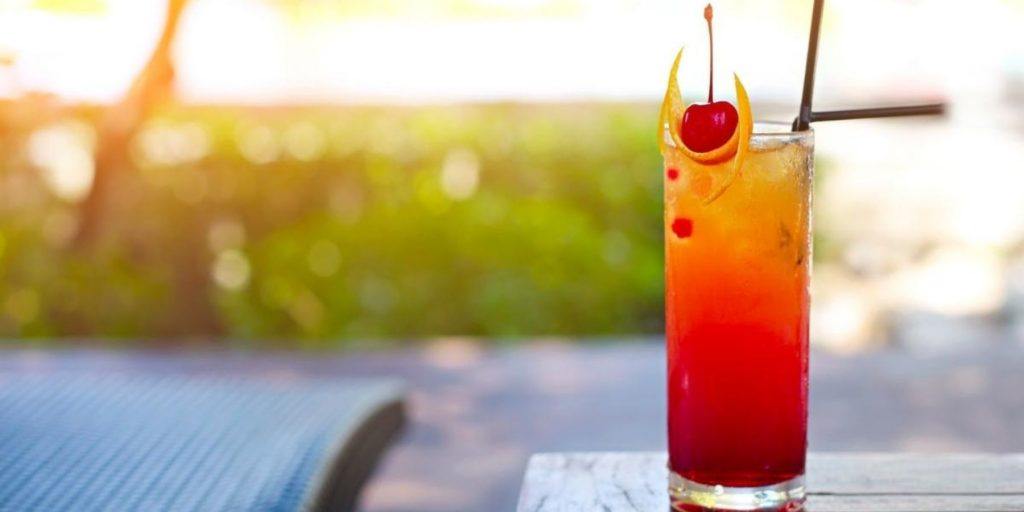 If you enjoy a good Rum Punch, we highly recommend that you try the tempting coconut-laced version next. Combine one cup of coconut rum, 2 cups of orange juice, 2 cups of pineapple juice, and 2 cups of ginger ale in a jug. When ready to serve, add ice to your glass, pour over a splash of grenadine, and top off with your rum-and-juice mixture for a pretty ombre look. Garnish with orange and lemon slices and serve.
15. Coconut White Russian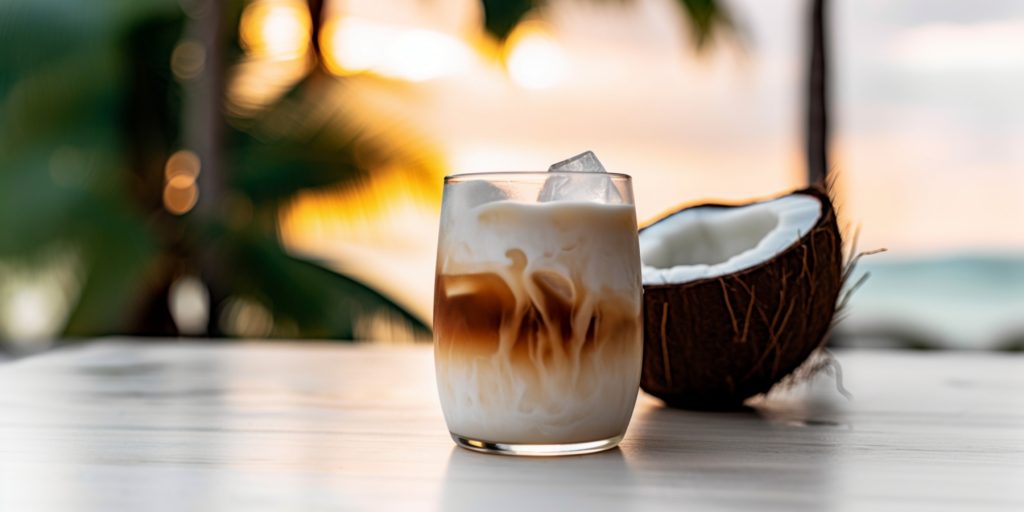 The White Russian is a dreamy drink that comes together easily and gives any shindig a bit of a cool-and-languid vibe. Perhaps that's because we associate it with Jeff Bridges as The Dude in The Big Lebowski, but nevertheless, you've got to try the coconut version, friend! Add ice to a rocks glass, and pour in 1.5 oz SKYY Vodka, 0.5 oz coconut rum, 1.5 oz coffee liqueur, 1 oz simple syrup, and 2 oz coconut milk. Stir gently, garnish with cinnamon, and serve.
16. Pineapple Coconut Mimosa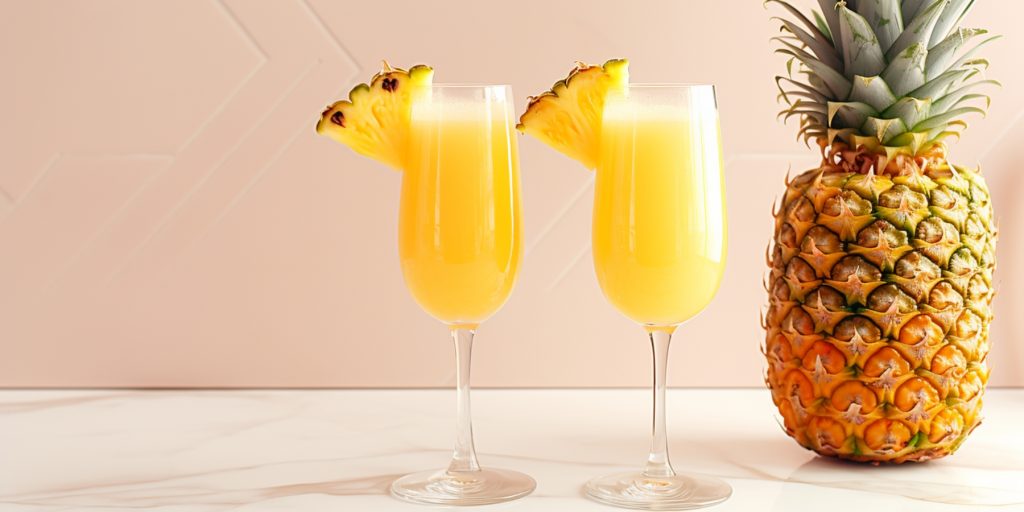 Keen to try the tropical spin-off of the always-classy Mimosa? Here you go! Add 1 oz coconut rum and 2 oz pineapple juice to a champagne glass. Top off with Prosecco and garnish with pineapple and/or cherries. To make a pitcher: add 1 cup of coconut rum, 2 cups of pineapple juice, and an entire bottle of Prosecco to a pitcher. Add pineapple slices and/or cherries to the pitcher or glasses for garnish.
17. Bahama Mama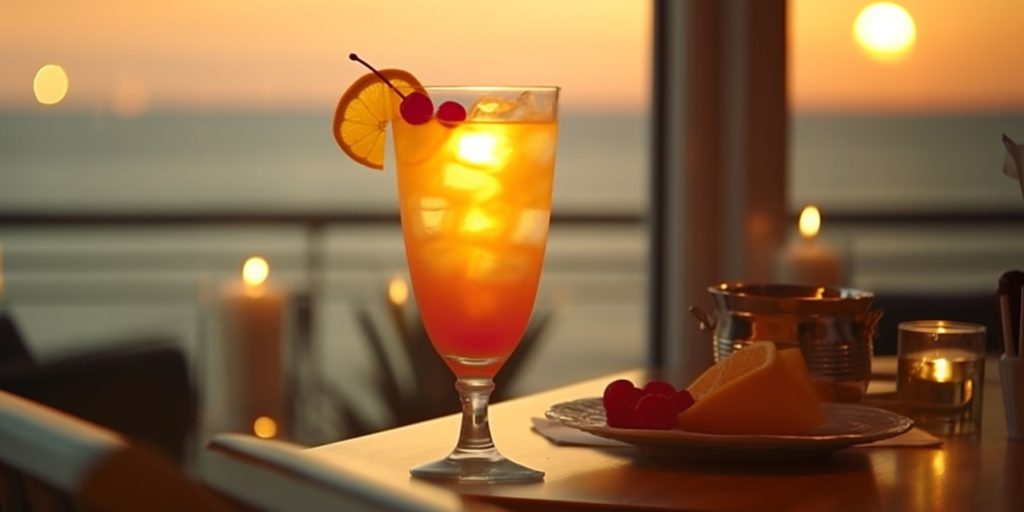 Who doesn't love a sun-drenched moment of bliss? Caribbean cocktails always add a dash of sunshine to any occasion, and the Bahama Mama is one of our faves. Built on a coconut rum base, it layers orange juice, pineapple juice, and grenadine on top, to create a sensational boozy slushie.
Go island-style! Pineapple Juice Cocktails | Caribbean Cocktails
There you have it – 17 totally tropical coconut cocktails to try at home. We'd love to share even more amazingness with you, so we'd like to invite you to sign up for your newsletter. Go on, we promise to only send you really tasty things.
FREQUENTLY ASKED QUESTIONS
Cream of coconut is a sweetened syrup used to make cocktails. It comes in a squeeze bottle and is made from coconut cream with plenty of added sugar. You can also make your own at home using coconut milk and sugar. The Mixer shares an easy recipe, along with great coconut cocktail ideas.
Coconut water pairs well with all sorts of juices and fruits and enhances the flavor profile of cocktails and mocktails. Its natural sweetness and refreshing nature complement ingredients like pineapple, mango, lime, and mint, offering a tropical twist to your drinks. Experiment with combinations to create delightful and hydrating beverages for any occasion.