What are the 6 Basic Cocktails?
July 04, 2022 by Anna-Bet Stemmet
If you are wondering what the six basic cocktails are, you are likely at the start of a full-on cocktail-making appreciation journey, and we're here for that bold exploration energy! The good news is that there are a few basic cocktails to know that will set the scene for a nice solid understanding of the drinks landscape.
The notion of the six basic cocktails was first shared in a book called Cocktail Codex: Fundamentals, Formulas, Evolutions (A Cocktail Recipe Book) by co-authors Alex Day, Nick Fauchald, David Kaplan, and Devon Tarby. Their theory, which has since been proven right, is that there are six 'root recipes' that underpin all the cocktails you could possibly make.
These 'templates' each feature a core ingredient, balancing components and seasonings that have been swopped out and expanded upon to create just about all the drinks we know and love today.
As the writers of Cocktail Codex said, "Once you understand the how and why of each 'family', you'll understand why some cocktails work and others don't, when to shake and when to stir, what you can omit and what you can substitute when you're missing ingredients."
Additionally, once you've made each of the six cocktail drink recipes below, you will also be well on your way to knowing what you like and which supplies are required to stock your drinks cabinet so you can be ready to whip up wonderful refreshments for any guests you entertain at home.
So, here is our list of basic cocktails that every DIY drinks enthusiast should sip and shake up at least once:
1. Old Fashioned Cocktail
If you are just starting out, the short little list of Old Fashioned Cocktail ingredients is always comforting. However, just because the Old Fashioned cocktail is not complicated to pour, does not mean it's any less exciting to enjoy!
In fact, this seemingly simple cocktail is beautifully balanced and provides newbies with the opportunity to appreciate the subtle layering of drink ingredients that might seem like polar opposites in a way, but come together to create a smooth, enticing drink.
The basis of this drink has also yielded other classics like the Mint Julep and delightful variations on the same theme that include the wonderfully cozy Apple Butter Old Fashioned.
2. Daiquiri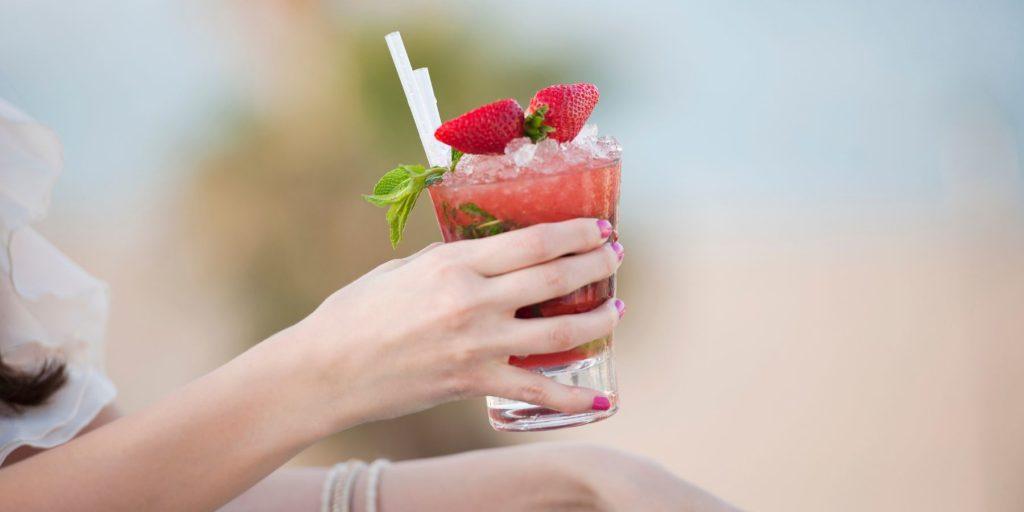 Whether you prefer yours shaken or stirred, a Daiquiri is refreshing to the core and makes an appearance on just about every cocktail menu around the globe. The great thing is that there are so many different variations to choose from, including the very popular Strawberry Daiquiri, and temptingly tropical Mango Daiquiri.
Of course, the versatile Daiquiri family is also the perfect base for mocktail drink recipes such as the Virgin Strawberry Daiquiri, which features apple juice instead of vodka – perfect for sober-curious cocktail enthusiasts.
3. Martini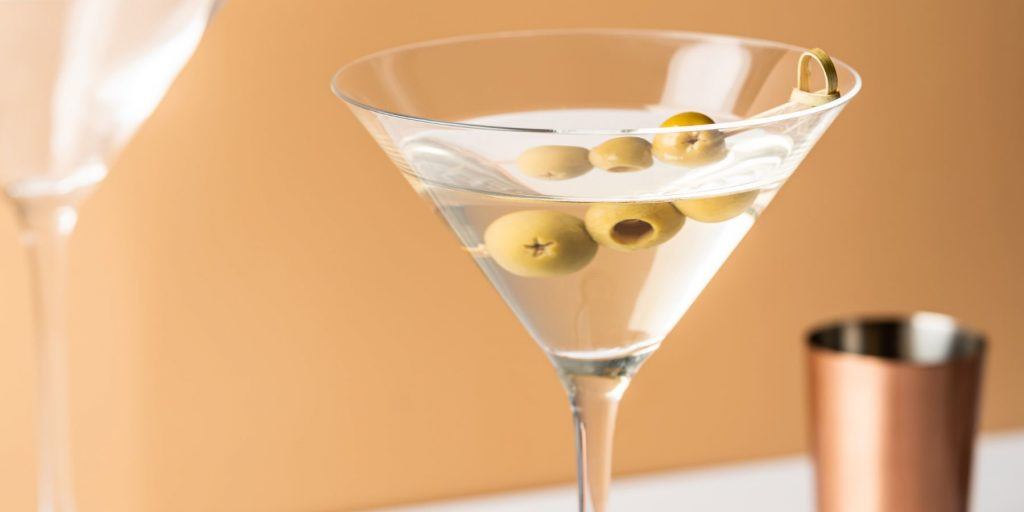 The time-honored Martini is also one of the main cocktails. The basic 'layout' of this drink paved the way for other true-blue classics like the Negroni and the Manhattan, and it's exceptionally adaptable for all tastes.
There are so many different types of Martini to try, and at least one of the many variations is sure to suit your taste. This includes the Gin Martini, Vodka Martini, Vesper Martini, Pornstar Martini and many more.
4. Whiskey Highball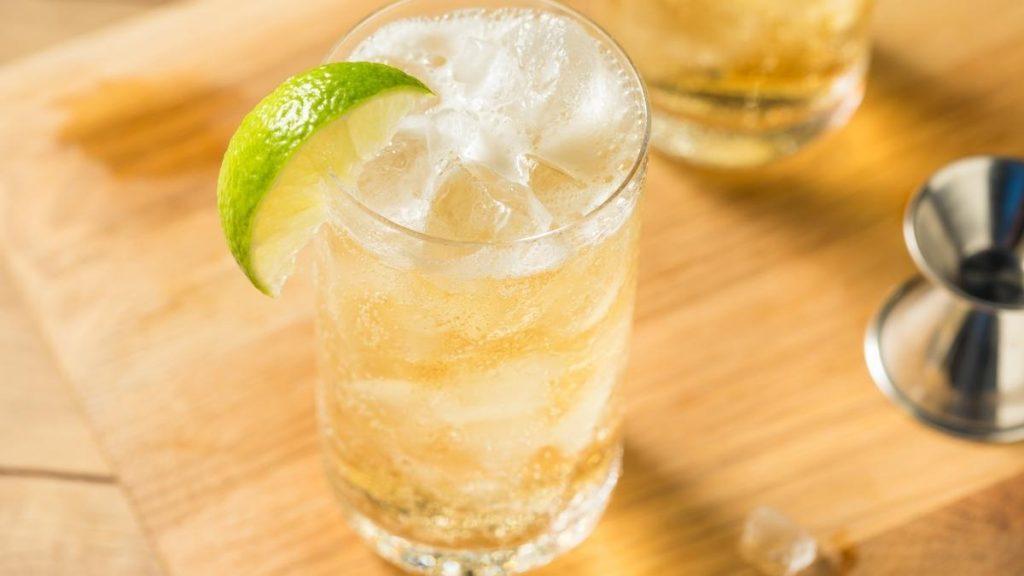 The Whiskey Highball combines whisky, seltzer and a lemon wedge to arrive at a drink that has stood the test of time, and set the stage for other effervescent thirst-quenchers like the Gin Rickey, and Cuba Libre.
5. Flip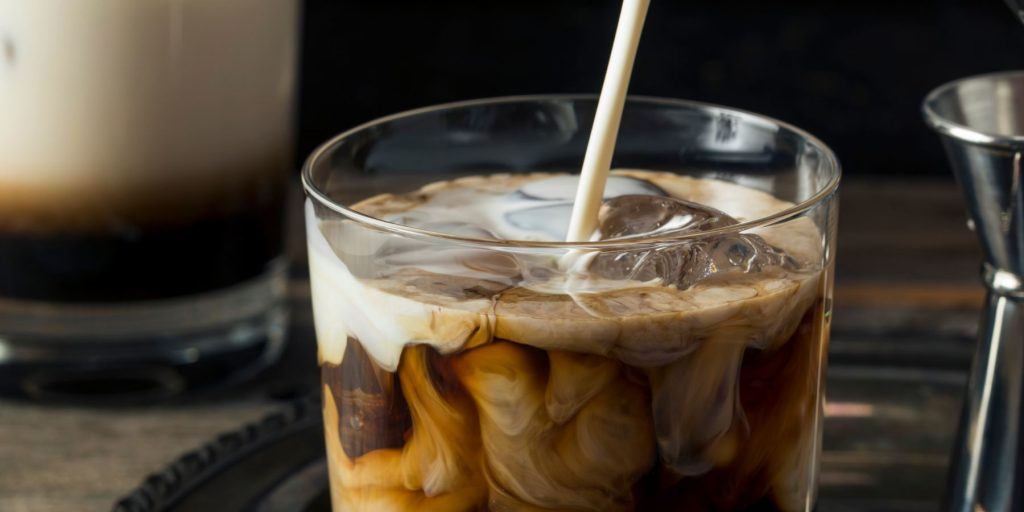 Flips basically consist of any fortified wine or liquor shaken with a whole egg or cream, and sweetened with sugar. They are typically garnished with a dusting of nutmeg or another warming spice, and yields dreamily creamy drinks like the White Russian, Eggnog and Pina Colada.
Also see: 11 Hot Christmas Cocktails for an Extra Festive Holiday
6. Sidecar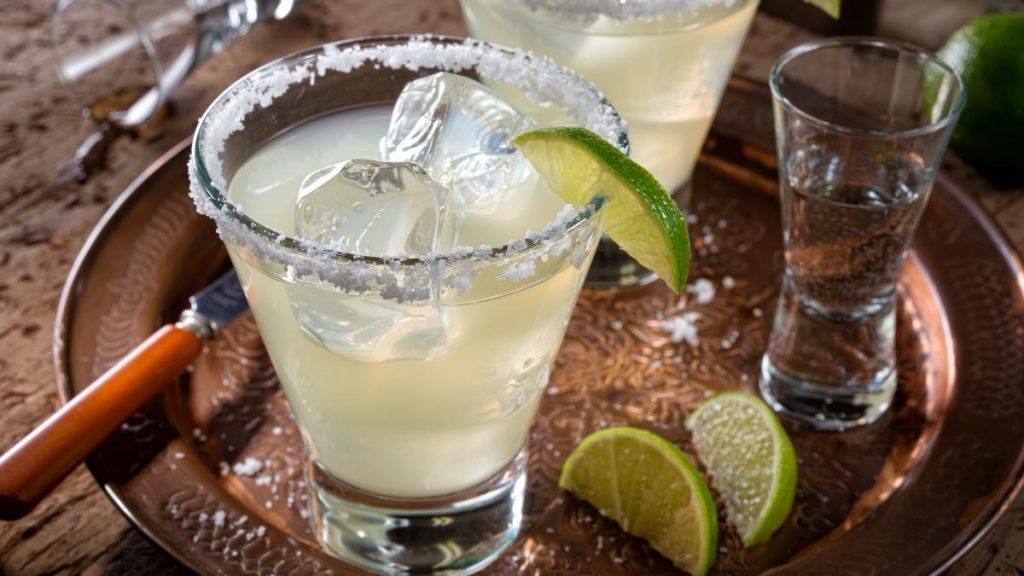 The sidecar is any cocktail traditionally made with cognac, orange liqueur, and lemon juice. This includes the Margarita in all its many guises, as well as the stylish Cosmopolitan.
What You Need to Know About Making These Cocktails
The best basic cocktails all have one thing in common – it's a classic pour that helps DIY cocktail-makers to get to grips with a certain aspect of at-home drink making. Here are a few tips to help you set the stage for a fun and exciting experience when you make a new drink at home:
A cocktail shaker is nice to have, but you can also use a mason jar – it works just as well.

Take your time when you stir, muddle or shake – slow and steady wins the race.

Don't be afraid to experiment and make a drink your own.

If you have the time to squeeze the juice yourself do so – it's always worth it.
Also:
Don't panic about the glasses. While there are different kinds of cocktail glasses for a reason, it is 100% NOT a train smash if you serve a Martini in a basic wine glass – it is still going to taste the same, we promise. So, give yourself a little leeway to experiment with a variety of drinks before you head out and buy all the glasses. You may very well find that you like Daiquiris better than Martinis and decide to buy those glasses first.
Choose the best spirit possible. In most cases, the base spirit of a drink serves as the foundation on which the flavor profile is built. As such, it's always a good idea to buy the best spirit in your price range. There is a reason why brands like SKYY Vodka, Bulldog Gin, Wild Turkey Whiskey, and Appleton Estate Rum are seen as the gold standard – it provides a cocktail with a strong backbone that makes the whole drink stand taller, so to speak.
Remember the ice! Most drinks call for ice, either in the making or the serving, or both, so if you are planning on hosting an occasion that calls for cocktails, make sure that you have plenty of ice to go around.
FREQUENTLY ASKED QUESTIONS
The basic types of cocktails are the Old Fashioned, Daiquiri, Martini, Whisky Highball, Flip, and Sidecar.
The best cocktails for beginners are delicious, good-looking drinks that leave a lasting impression while being simple to make. This includes the Negroni, Aperol Spritz, Bloody Mary, Mojito, etc.
The classic Margarita has been one of the most popular cocktails in America for years. While there are many variations of this drink, which is technically a variation on the Sidecar, the traditional recipe consists of tequila, orange liqueur and lime juice.
The best cocktail in the world is the kind that you like best. We recommend starting with the classics like a Daiquiri and Martini to see which drink suits your personal palate. You are an individual, after all, and your signature cocktail will reflect that as well.