11 Caribbean Cocktails that Serve Major Vacay Energy
January 11, 2023 by Anna-Bet Stemmet
The best Caribbean cocktails are like a little slice of summer holiday in a glass. Even if you happen to be looking out the window at scenes of pelting rain, these fun-loving mixed drinks provide an opportunity to take your tastebuds on an outing to a sunny beach with gently lapping waves and salt on the breeze. Go on, pick your favorite, and get ready to be transported for a few moments of sun-kissed vacay bliss.
1. Piña Colada cocktail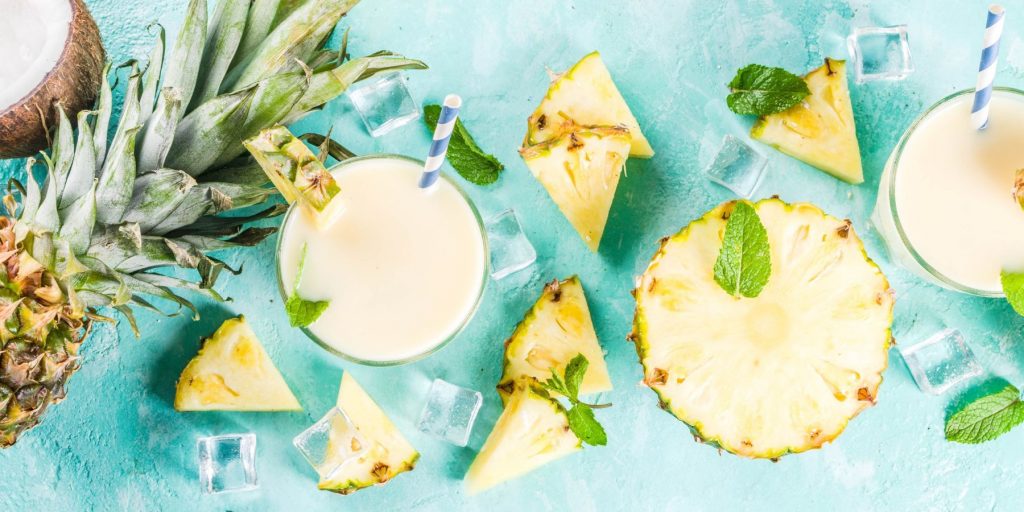 Arguably one of the best beach cocktails ever, the Piña Colada literally smells of every beachside childhood memory you've ever had, with a little added kick. A delicious tropical treat that tastes like pineapple and coconut, it goes creamy like a smoothie when you blend it, and is gorgeously rich and delicious over ice. It's also quite easy to turn it into a tasty mocktail by leaving out the light rum.
Make it a virgin! What is The Best Mocktail? Asked & Answered by the Pros
2. Cuba Libre cocktail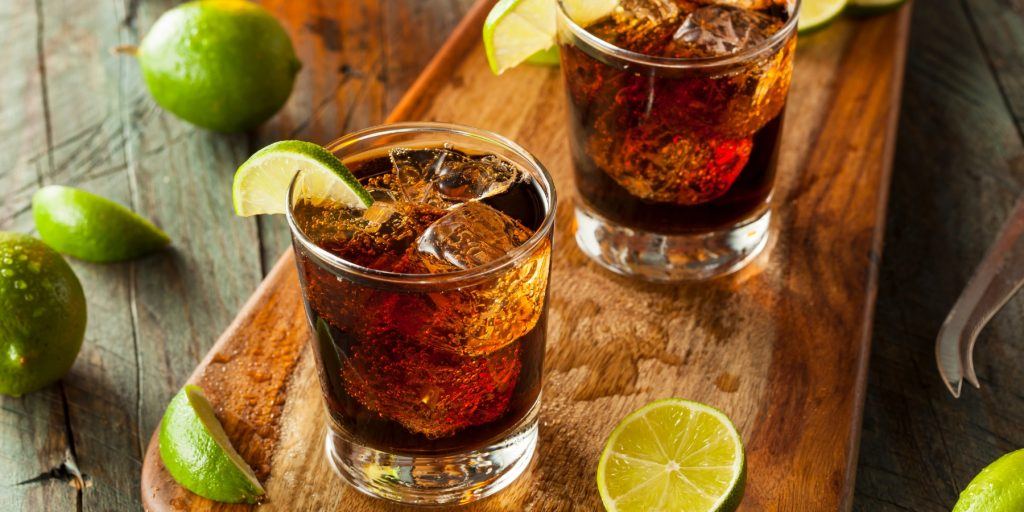 One of the most popular Caribbean cocktails around the globe, the Cuba Libre is so simple to make it's a little silly. Rum and cola are best friends, and you can make a Cuba Libre with your choice of white or dark rum. To make this classic seaside sipper, add lime to the mix. Simply pour one part rum, and two parts cola into an-ice filled glass. Add a squeeze of lime juice, then drop the wedge into the drink. It's as easy as that!
3. Mojito cocktail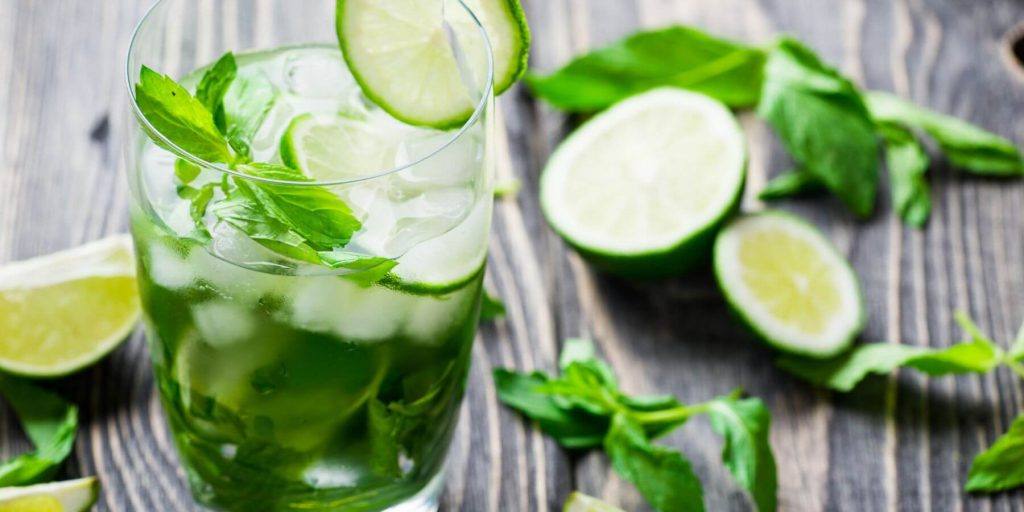 As far as Caribbean cocktail recipes go, the Mojito is one of the most iconic. This minty-cool marvel combines white rum, lime juice, soda water, sugar, and freshly muddled mint; it's like a kiss of coolness in a tall glass tinkling with ice. Add a Panama hat and a crisp white shirt and you've got the ultimate summertime selfie!
We love using an amazing Jamaican spirit like Wray & Nephew White Overproof Rum when we pour a Mojito at home. This clear, unaged rum has a delightful nose full of pineapple, ripe banana and brown sugar notes that translates to a playful palate of vanilla, coconut and molasses, ending on long finish with lingering notes of toffee. Just gorgeous!
4. Caribbean Crush cocktail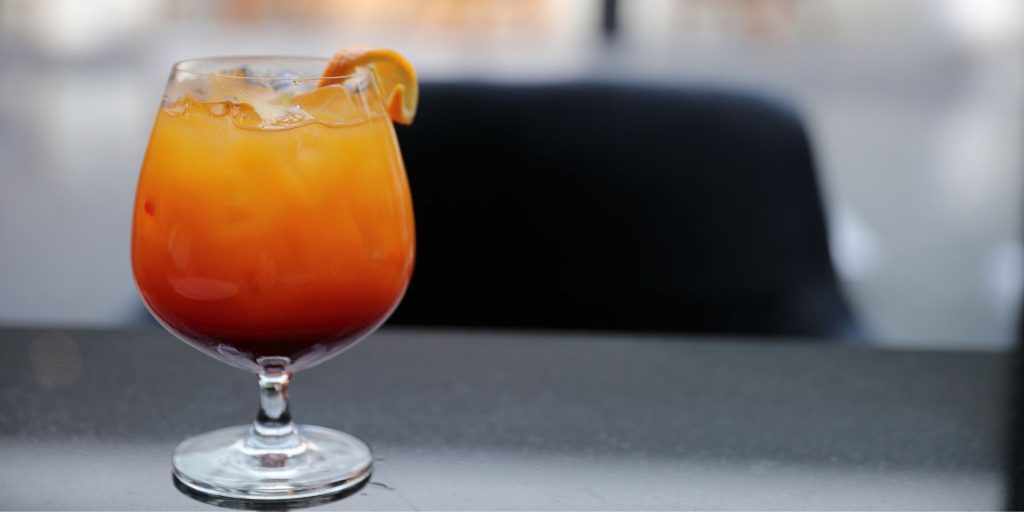 There is something beautifully whimsical about a layered drink that looks a little like an oceanside sunrise. To make this a pretty Caribbean Crush cocktail, combine 1 oz SKYY Infusions Pineapple Vodka and 1 oz Wray & Nephew Rum in a cocktail shaker with ice. Shake well, and pour into a chilled serving glass over 0.5 oz grenadine. Top off with 3 oz pineapple juice, and stir gently to blend the colors. We like to add a sparkling edible glitter rim for extra fun!
5. Planter's Punch cocktail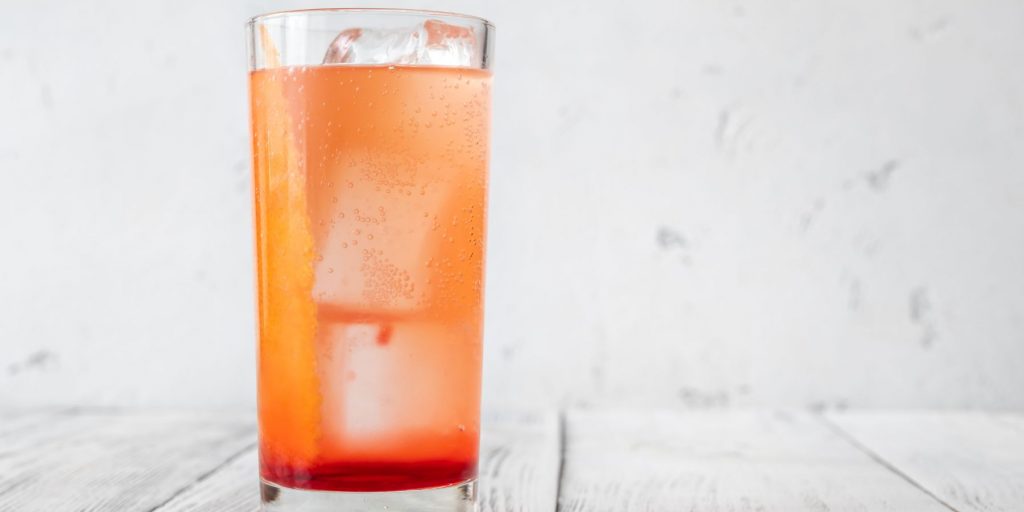 We love a friendly fruity drink that's easy to sip, and even easier to pour. Make this simple yet tasty drink at home by pouring 1.5 oz Appleton Estate Rum, 2 oz pineapple juice, 0.5 oz lime juice, and 0.25 oz grenadine into a mixing glass filled with ice cubes, and stirring it well. Strain into a serving glass with fresh ice, top off with 2 oz club soda if you like a sparkly drink, and garnish with your choice of seasonal fruit.
6. Calabash Citrus Punch Cocktail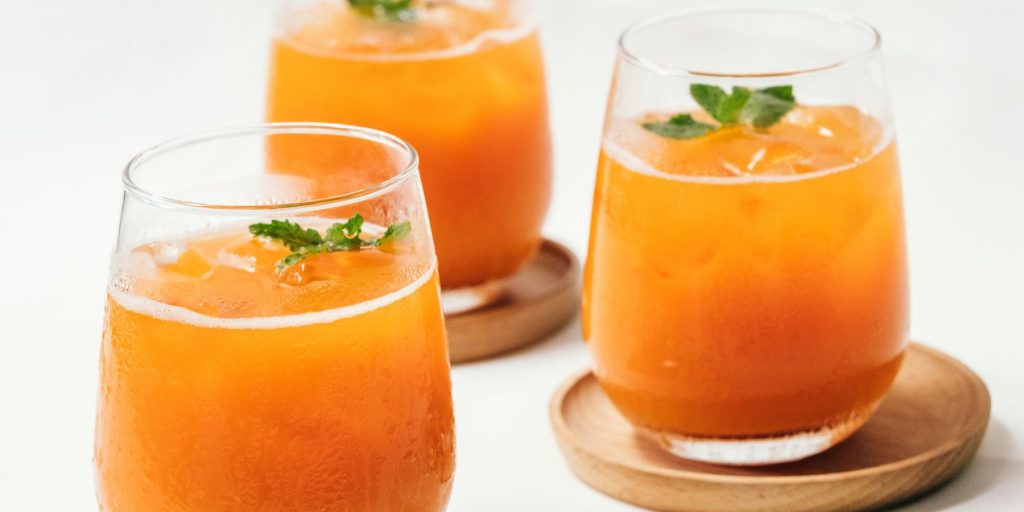 Enjoy a rum-laced drink with a nice bit of zest? Try the Calabash Citrus Punch cocktail. Muddle 1 inch of fresh ginger (peeled and cut into chunks) with 1 teaspoon of honey in a cocktail shaker until ginger is fully crushed. Add 1.5 oz Appleton Estate rum, 1.5 oz fresh grapefruit juice, and ice, then shake. Strain and pour into a tumbler with fresh ice.
7. Ti' Punch cocktail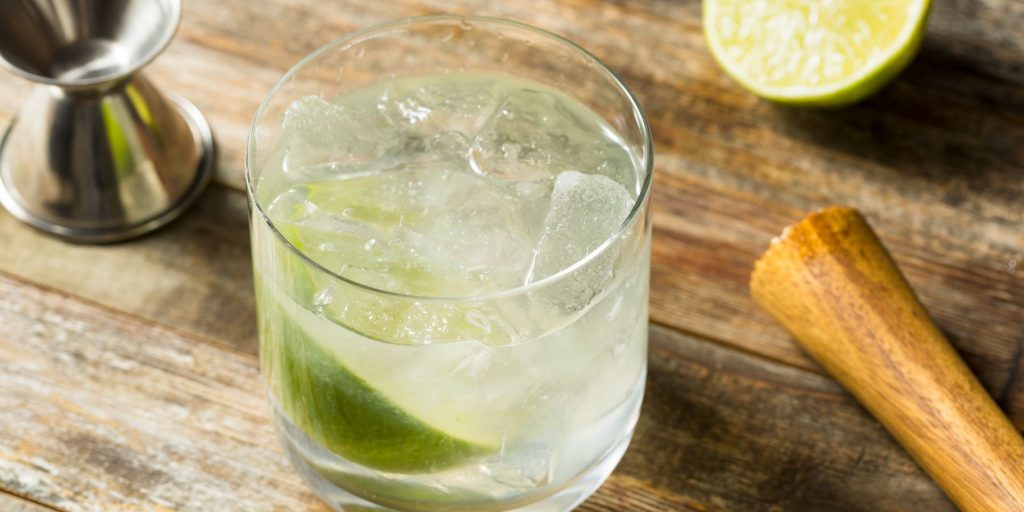 The Ti' Punch is a Caribbean institution, and enjoyed as an aperitif before most meals. Pour 1.5 oz Wray & Nephew rum and 0.25 oz cane syrup into a rocks glass. Squeeze a lime disc between your finger and thumb over the drink to express the oil, and drop the disk into the drink. Add some ice to the drink, if preferred, and serve. This is a strong drink that is best enjoyed in sipping mode.
TOP TIP: A lime disk is cut from the side of the fruit, with a large enough circumference to include some of the fruit's flesh at the back of the disk.
8. Hurricane cocktail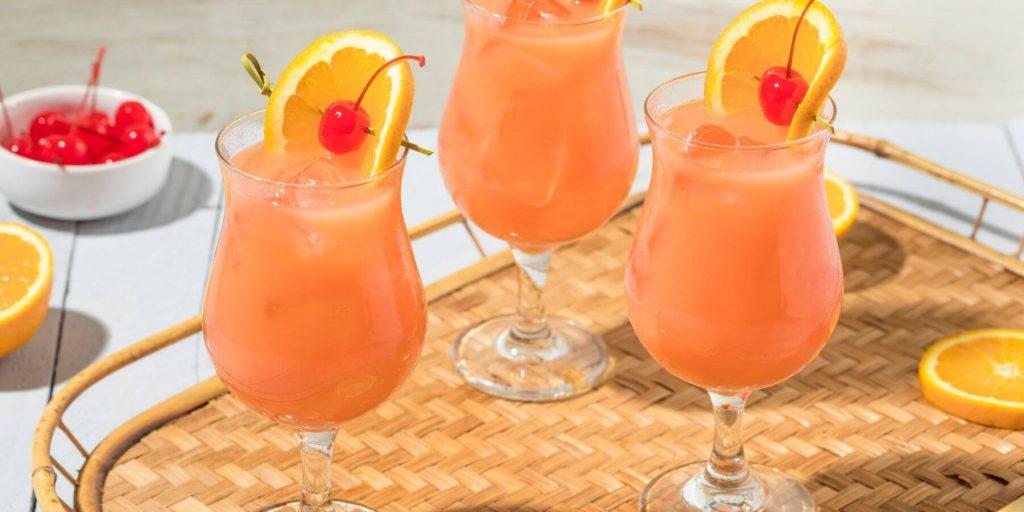 Featuring light rum, dark rum, lime juice, orange juice, passionfruit purée, simple syrup, and grenadine as ingredients, the Hurricane cocktail is one of the best beach drink recipes for sure. It is traditionally garnished with a slice of orange and a maraschino cherry (just in case you need any more fruit in there!), which is said to mimic Mardi Gras décor.
9. Bahama Mama cocktail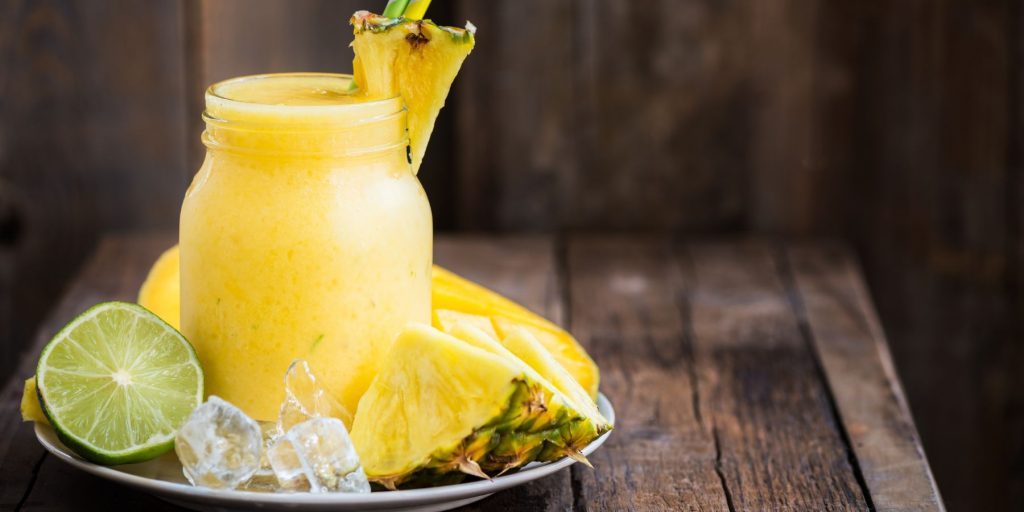 The perfect tropical drink to pour when you crave a taste of the islands, the Bahama Mama cocktail calls for crushed ice, 1 oz orange juice, 1 oz pineapple juice, 0.5 oz Wray & Nephew rum, 0.5 oz coconut-flavored rum, and 0.5 oz grenadine, which are combined in a blender. Blend until the drink's consistency is similar to a slushy, and serve.
10. El Presidente cocktail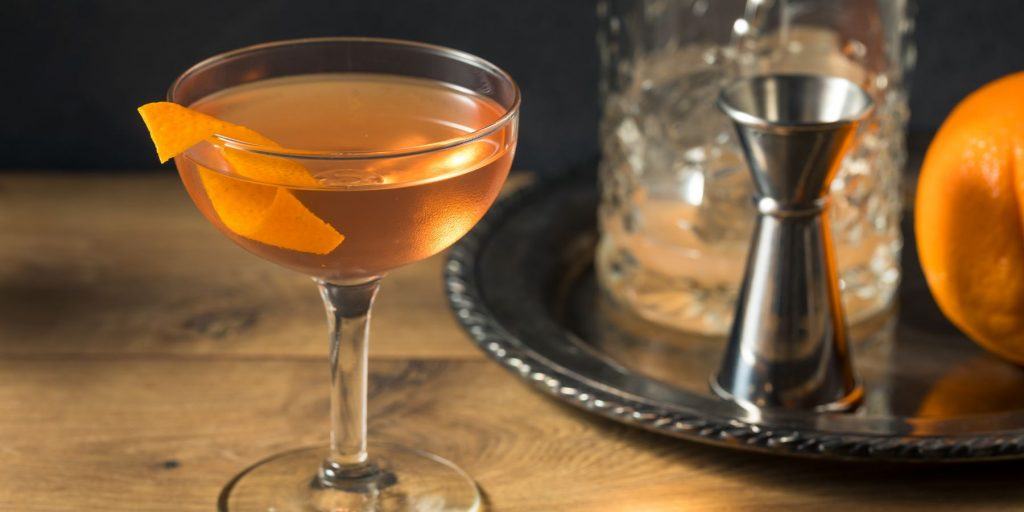 As its name suggests, the El Presidente rum cocktail was first stirred up in honor of a statesman, likely José Miguel Gómez, who was the leader of Cuba between 1909 and 1913. But as Cuban cocktails tend to go, this one takes the road less traveled, veering from a classically sour profile to the sweet, boozy end of the flavor spectrum, putting a delightful spin on the classic Manhattan cocktail template.
11. Lime Daiquiri cocktail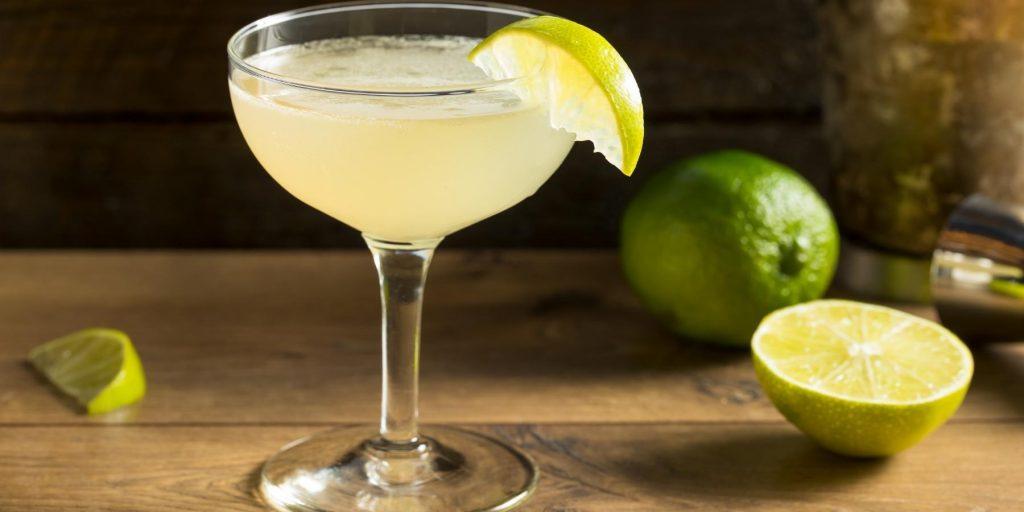 As far as Caribbean drink recipes go, the Lime Daiquiri is perhaps one of the most well-known around the world. Featuring only three simple ingredients, the recipe is a delicate balancing act between the sweet and the sour. It's a fresh and straightforward lime cocktail that is similar to a Classic Margarita, but instead of tequila, you'll be using light rum. Chilled and strained into a coupe glass, is a perfectly sophisticated choice for a balmy summer evening.
FREQUENTLY ASKED QUESTIONS
For a taste of the Caribbean, try a Piña Colada, Cuba Libre, Planter's Punch, or Hurricane cocktail. Find a full list of amazing Caribbean drinks on The Mixer.
The tropical Piña Colada is the most popular cocktail in the Caribbean.
The Ti' Punch is the national drink of the Caribbean islands of Martinique and Guadalupe. Ti means small, and this summery sipper is seen as an aperitif.
Jamaican rum like Wray & Nephew Overproof Rum is famous worldwide for its amazing quality and wonderful taste. You'll find widely used as the base for many local cocktails, such as the Mojito and Ti' Punch.