12 Easy Grapefruit Cocktails Recipe to Try
December 12, 2022 by Karl Tessendorf
Grapefruit cocktails, how do we love thee? Let us count down the list of everything zesty and tart. We've got all the classics from Mojitos and Margaritas to Martinis and a sugarless Daiquiri—Ernest Hemingway style. They're sassy and delicious and they all feature the signature blushing pink of grapefruit. Let's get to it!
1. Paloma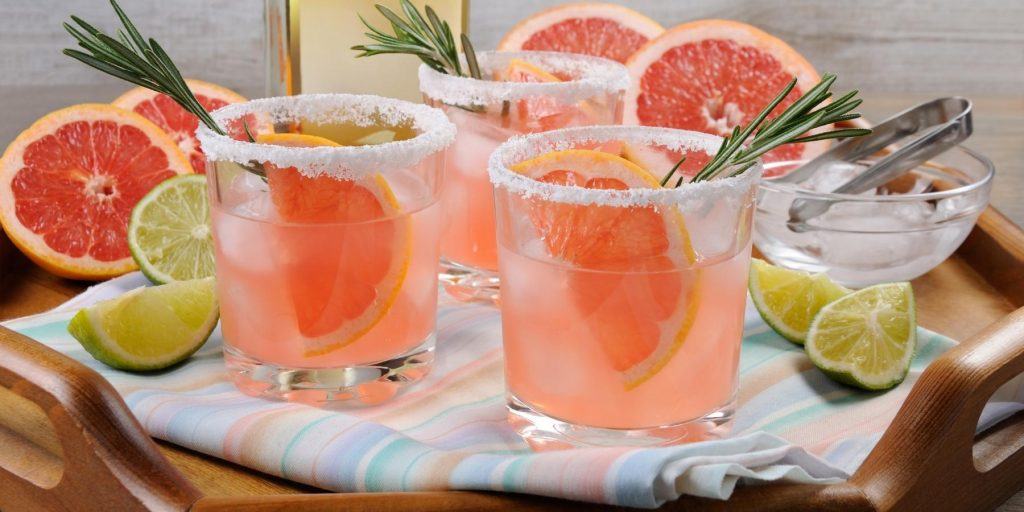 The Paloma is a grapefruit cocktail recipe that's bright and bubbly. Paloma means dove in Spanish, but don't let its light and feathery name fool you. It's got a feisty tequila kick and a salt rim which adds a savory punch to the tart grapefruit flavor. The Paloma has been refreshing thirsty compadres since the 1950s, and it's the perfect no-mess, no-fuss grapefruit cocktail.
2. Brown Derby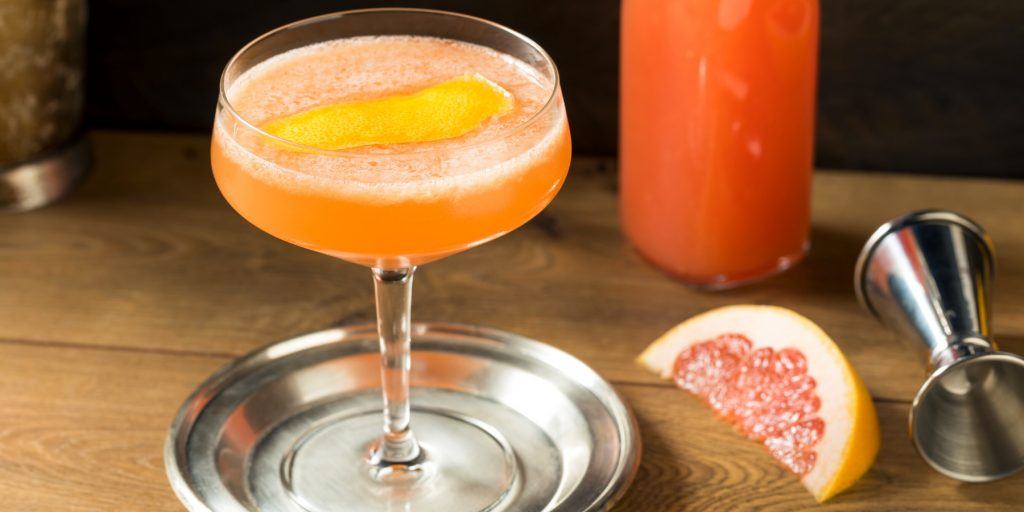 Named after a bizarre hat-shaped restaurant chain in 1920s California, the Brown Derby is sweet, smooth, and spicy. It's a mix of bourbon and grapefruit juice that's sweetened with honey syrup. The honey adds a gorgeous floral sweetness that complements the rich bourbon character, while the grapefruit adds a zesty tartness. It's a tip-of-the-hat to a bygone era and with nostalgia in every sip.
You also might like: 8 Apple Brandy Cocktail Recipes.
3. Grapefruit Margarita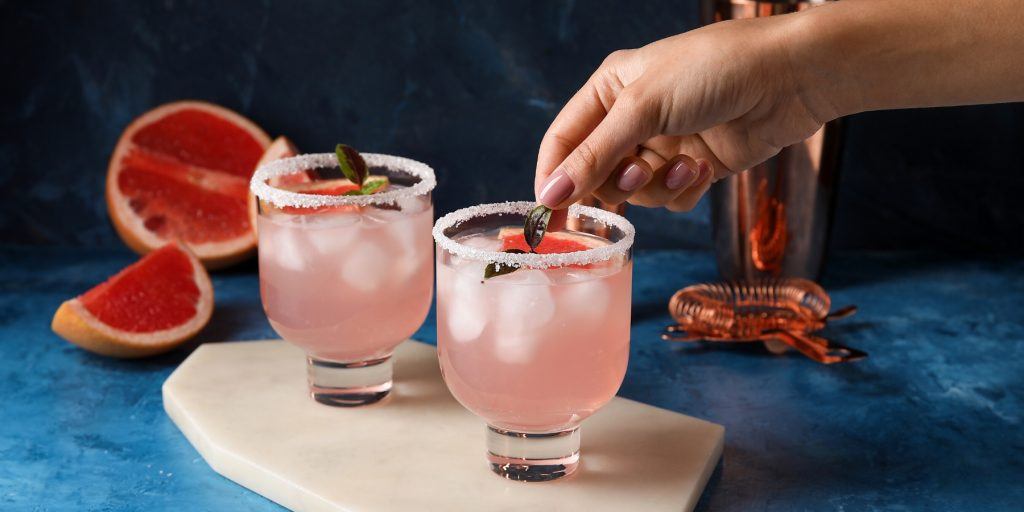 In our ongoing quest to find out what goes well with grapefruit, we're heading to Margaritaville. That's right! It's grapefruit Margarita time, and you've got all-access VIP tickets to the citrus bowl. With a simple tart twist, grapefruit transforms the Margarita into a mouth-puckering treat that'll have you making 'ooooooh' sounds in appreciation. It's bright, summery, and as far as grapefruit cocktails go, it might just be perfect.
4. Sea Breeze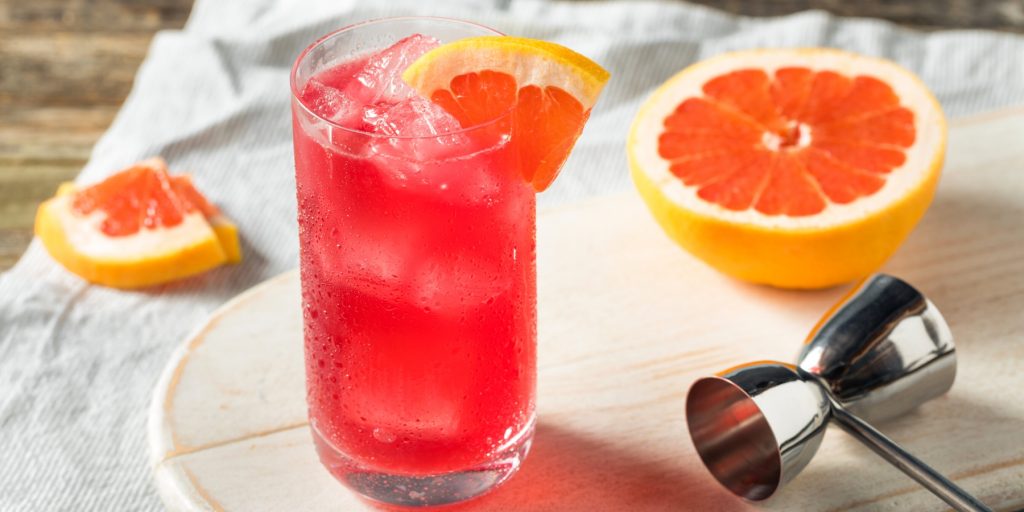 Grapefruit cocktails are made for beach days and the Sea Breeze has been surfing ahead of the pack since the 1980s. It's a vibrant splash of grapefruit, cranberry, and vodka that hits your tongue with tart and tingling flavor. Mix it straight in the glass or serve it up in pitchers for a crowd. The Sea Breeze is one of the easiest, breeziest cocktails around, so drop in and take a ride.
5. Hemingway Daiquiri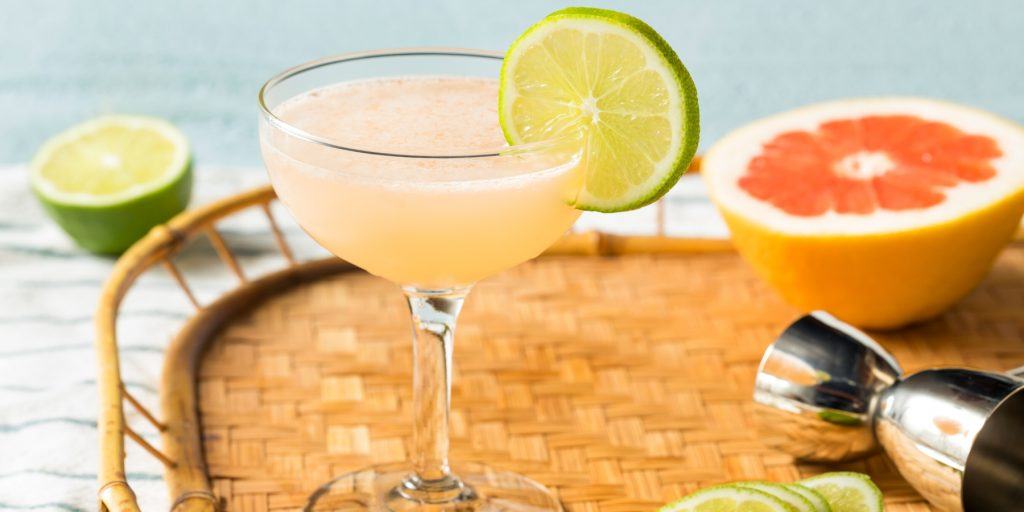 It's debatable whether Ernest Hemingway was a professional writer with a love for drinking, or a professional drinker with a love for writing, but his influence on cocktail culture is undeniable. The Hemingway Daiquiri is one delicious example. As the story goes, it was first shaken up by the barman at El Floridita in Havana after instruction from the man himself. It's a sugarless Daiquiri that highlights the snap of fresh grapefruit juice, with a lingering bite of rum.
6. Siesta
Invented in 2006 by mixologist, Kate Stipe the Siesta is a tequila grapefruit cocktail with sass that's shaken and served. It features a splash of Campari which sets off the citrus notes in the grapefruit, and gives the cocktail a bittersweet finish. It has a stunning pink hue and is traditionally served straight up, but it's equally as good on the rocks.
7. Greyhound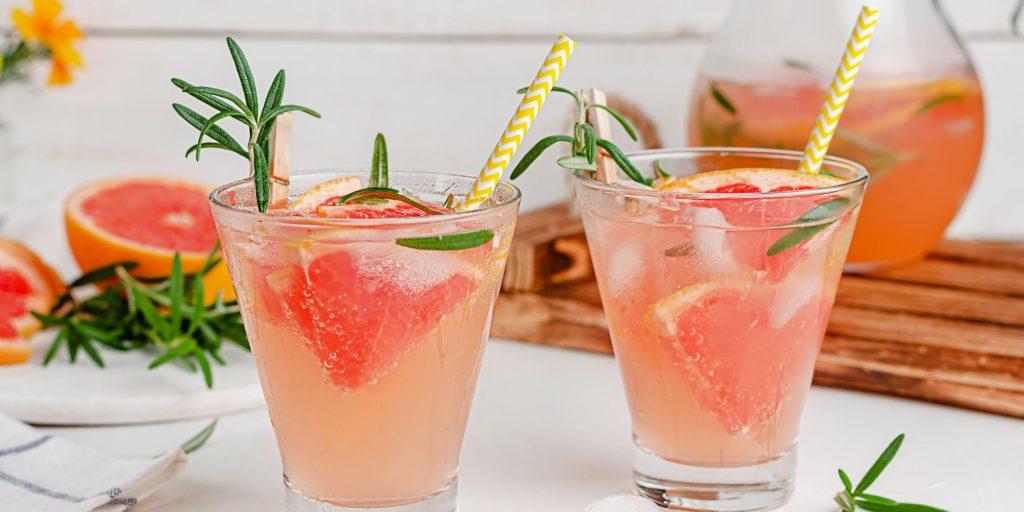 Named after the famous bus service, the Greyhound cocktail is a mix of grapefruit juice, gin or vodka, and ice. It may sound simple but after a 15-hour bus trip across country over bumpy roads, it's like sipping on nectar from the gods. For years, the bus terminal's pitstop restaurants served them by the busload (ta-da-dish!), and they were always received with open arms by thirsty travelers.
8. Grapefruit Shandy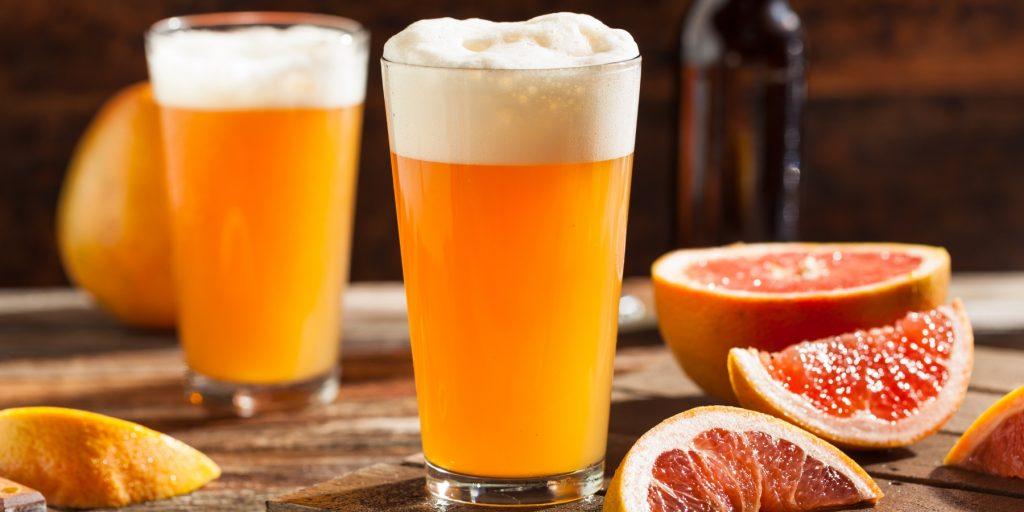 Even if you don't like beer, there's a good chance you'll love a Grapefruit Shandy on a hot day. They're up there with the most refreshing drinks ever created and couldn't be easier to make. Squeeze a little grapefruit juice into a light beer, sweeten it up with a touch of simple syrup. We recommend a Belgian witbier or an American wheat beer to complement the citrus.
9. Grapefruit Negroni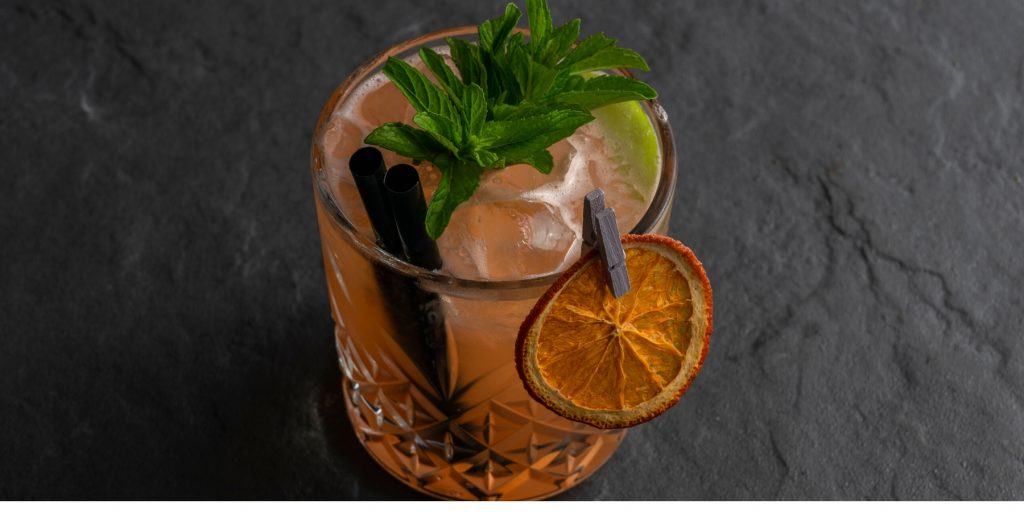 Even though the Negroni has been around for over a hundred years, it's never been more popular. It has actor Emma D'Arcy of House of the Dragon to thank for that, and this version puts a saucy dash of grapefruit into the mix. It has layer upon layer of fruit and herbal bitterness complemented by a bracing hit of gin. We've never met a Negroni that we didn't like, and we think this is one that you'll love.
10. Salty Dog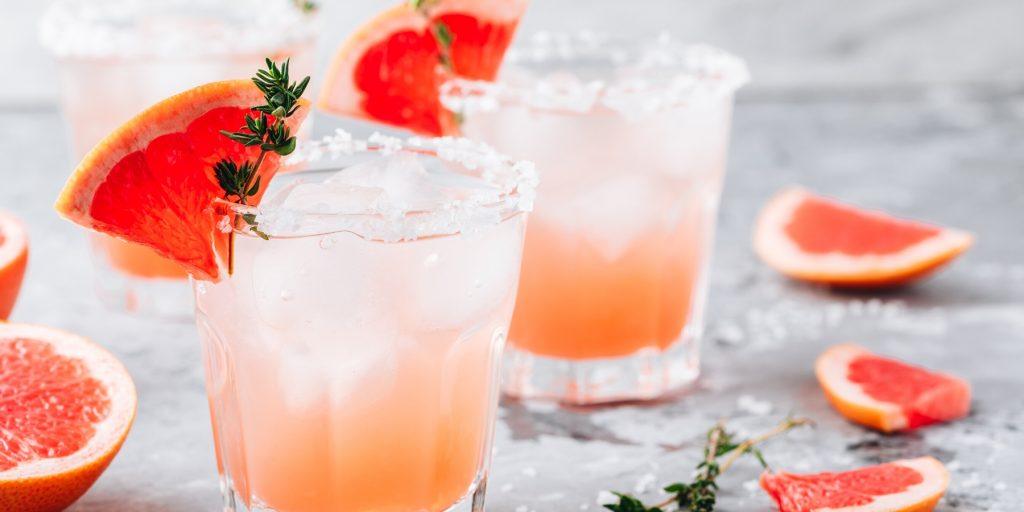 You may not realize it, but dogs and cocktails have a lot in common. Dogs evolved and became man's best friend in all sorts of flavors. Cocktails also evolved and nearly every cocktail today is a riff on something that has come before. The Salty Dog is a perfect example of this because it started life as a Greyhound cocktail. After a few years, it got a salt rim, and just like that the Salty Dog was born. It may seem like too small of a change to warrant a renaming but trust us, it makes a big difference. The salt rim helps temper the tartness of grapefruit and adds an umami layer to the cocktail.
11. Grapefruit Mojito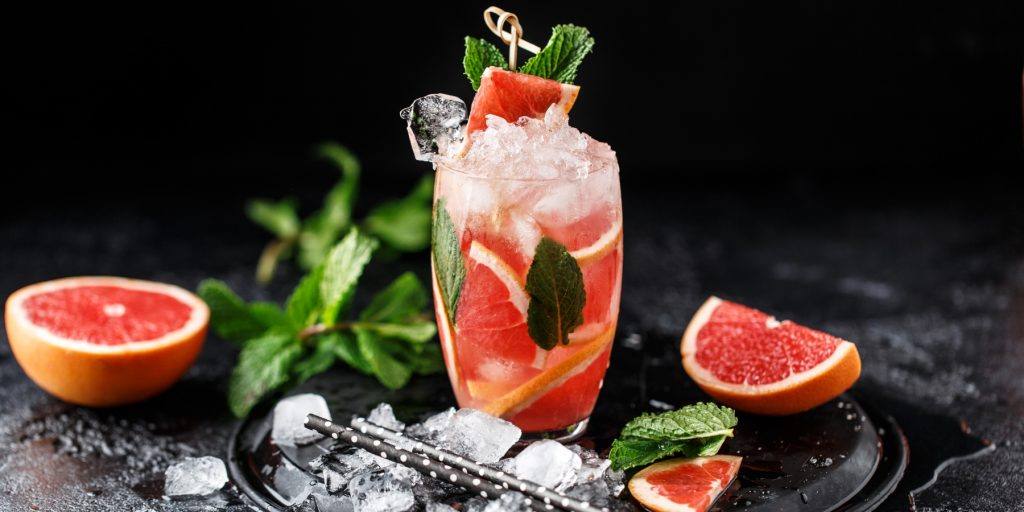 There are many fruit riffs on the classic Mojito, but the grapefruit Mojito might be the most refreshing. The cooling flavors of the mint enhance both the tartness of lime and grapefruit's bitter edge, while the club soda adds a bubbly body. It's a citrus party in a glass, and it's perfect for any summer party or cocktail evening.
12. Pink Grapefruit Martini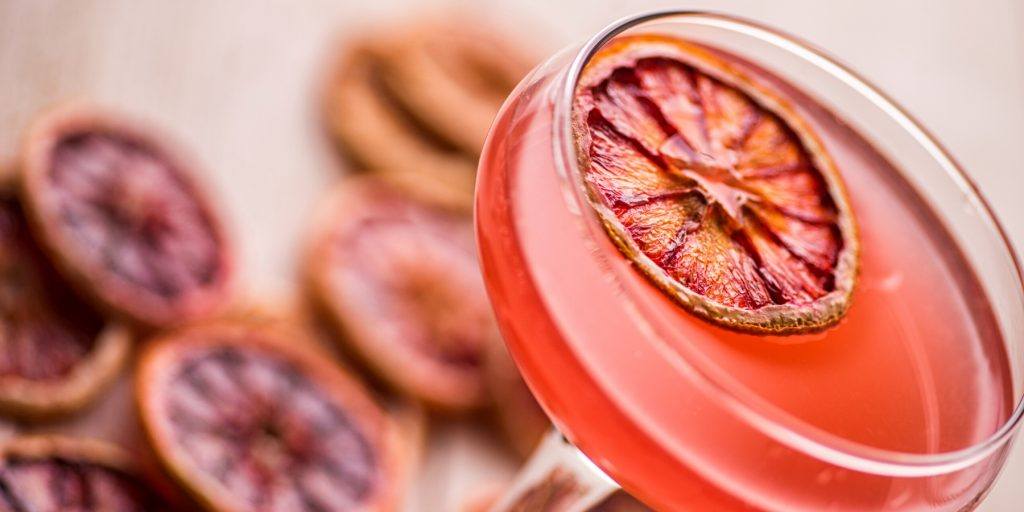 We love a fruit Martini, and this grapefruit version takes the best of citrus and brings it together in one elegant cocktail. Fresh grapefruit and lime juice blend with orange liqueur and vodka to create a sweet, yet tart, citrus explosion. For an even more complex cocktail, you can switch the vodka for a zesty gin which will add layers of herbaceous flavor.
FREQUENTLY ASKED QUESTIONS
Even though grapefruit can be a polarizing flavor, it is surprisingly versatile. It can be mixed into a fruit cocktail as a base flavor or as the star of the show.
Grapefruit juice is great with any spirit and its bold citrus flavors can create complex cocktails or simple classics like the Greyhound or a Paloma.
Grapefruit is a bitter fruit by nature so if you want to sweeten it up it's best to use another sweeter fruit juice or simple syrup.
Grapefruit will complement all fruit flavors so be bold and blend up a cocktail of your favorite fruits and spirit.