The 10 Best Beach Cocktails to Sip this Summer
August 03, 2022 by Anna-Bet Stemmet
When the first warm hints of summer appear on the salty morning breeze, we immediately dust off this epic collection of our best beach cocktails that are tailormade for easy sipping and serving by the oceanside.
These ten mixed drinks have been tried and tested, and always bring some serious summer lovin' vibes to the party.
1. Tequila Sunrise Cocktail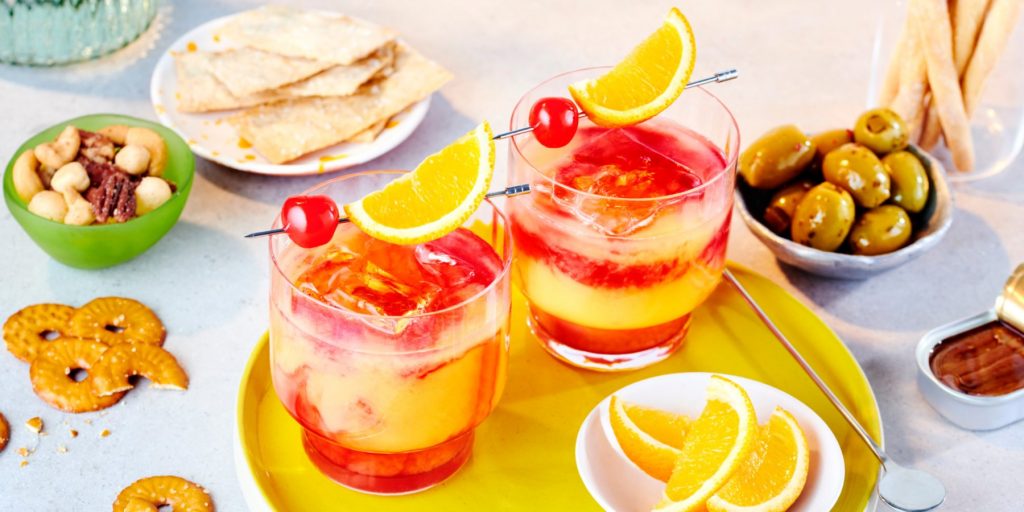 If easy beach cocktails are what you're after, the Tequila Sunrise should definitely be at the top of your list. One of the most popular tequila summer cocktails around the globe, this drink is as simple to pour as it is to enjoy.
In fact, Tequila Sunrise cocktail ingredients include just three elements: orange juice, tequila, and grenadine. When made properly using the very best of these three ingredients, this drink can be a thing of wonder. For a perfect mocktail, simply ditch the tequila.
2. Pina Colada Cocktail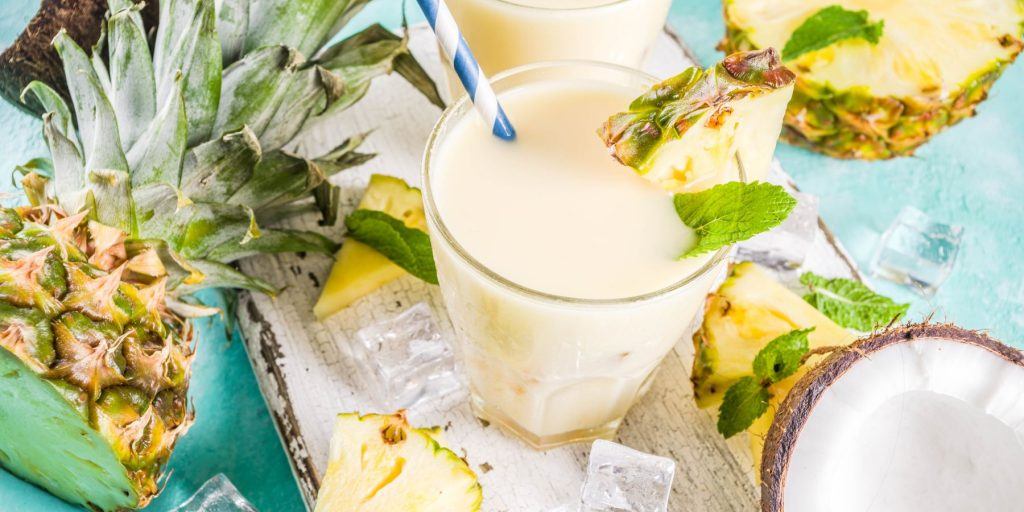 No list of cocktails for the beach would be complete without the dreamy Pina Colada. It literally smells of every beachside childhood memory you've ever had, only with a little bit of kick. Caribbean Cocktails like these are just imbued with the spirit of the sea, and this one happens to be easy for beginners to make and enjoy as well.
A delicious tropical treat that tastes like pineapple and coconut, it goes creamy like a smoothie when you blend it, and is gorgeously rich and thick over ice. It's also quite easy to turn it into an easy mocktail by leaving out the light rum.
3. Hurricane Cocktail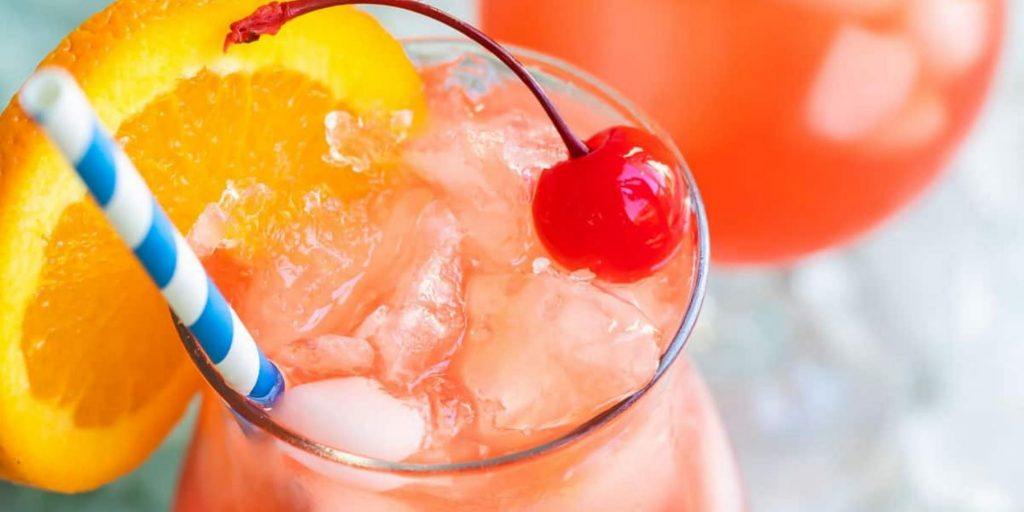 Featuring light rum, dark rum, lime juice, orange juice, passionfruit puree, simple syrup, and grenadine as ingredients, the Hurricane cocktail is one of the best beach drink recipes for sure. It is traditionally garnished with a slice of orange and a maraschino cherry (just in case you need any more fruit in there!), which is said to mimic Mardis Gras décor.
4. Strawberry Daiquiri Cocktail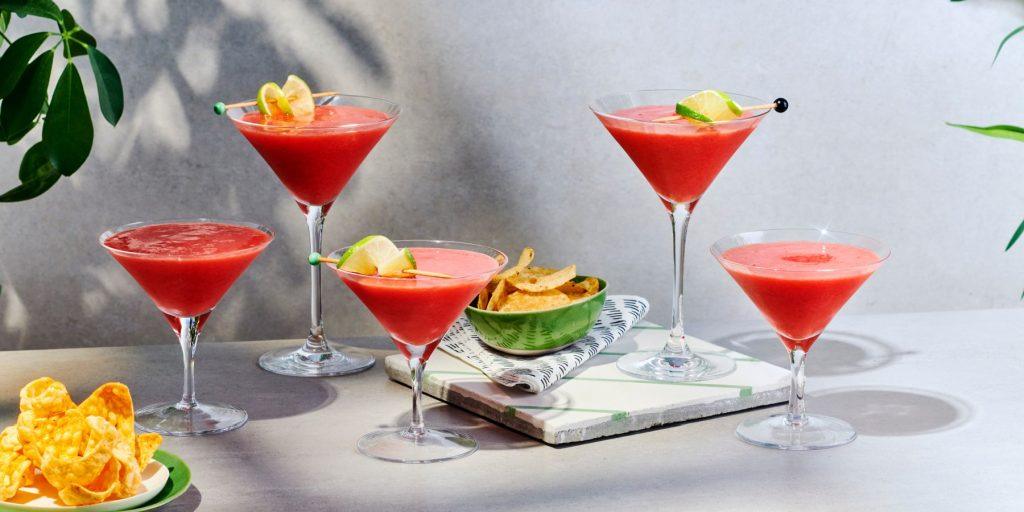 The Strawberry Daiquiri has always been one of the undisputed best drinks for the beach. Shaken on the rocks, this supremely fruity drink is a great way to enjoy all the fresh strawberry flavors of summer in one satisfying sip. We love making it with a white rum like Wray & Nephew, but you can also make it with vodka.
In fact, there are such an amazing variety of flavored vodkas on the market these days that you can really make the recipe your own by playing around with the addition of a pineapple- or watermelon-flavored vodka, for instance. The fruitier, the better, we always say!
5. Frozen Strawberry Daiquiri Cocktail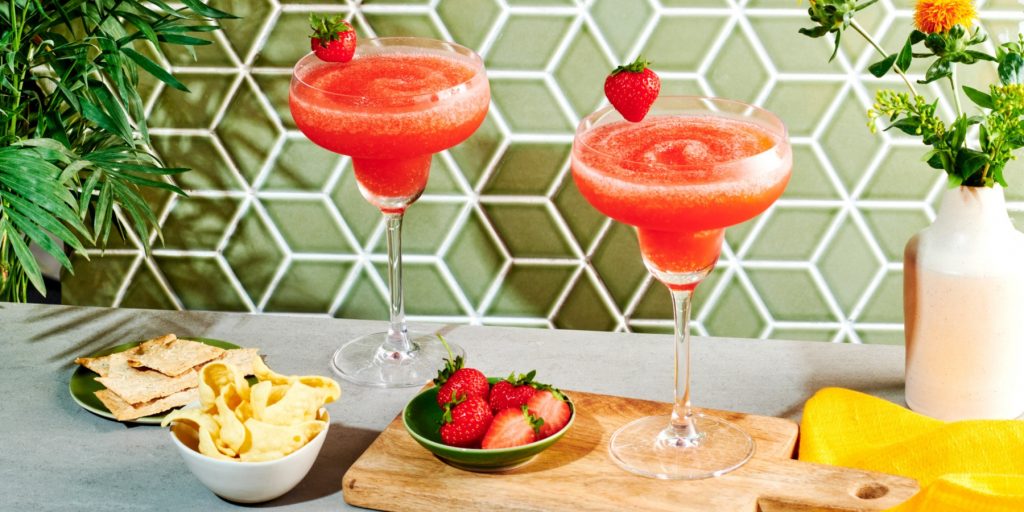 Of course, beach alcoholic drinks are always quite delightful when they're frozen, which is exactly why we are including the Frozen Strawberry Daiquiri on this list alongside its shaken cocktail counterpart. Even though these drinks essentially have the same ingredients, the fact that the ice has been pulverized makes a big difference in the sipping experience.
As such, frozen cocktails like this pretty pink drink go down a treat on those really sweltering summer's days when all you want to do is splash in the waves, lie around and sip on something really cool.
6. Mai Tai Cocktail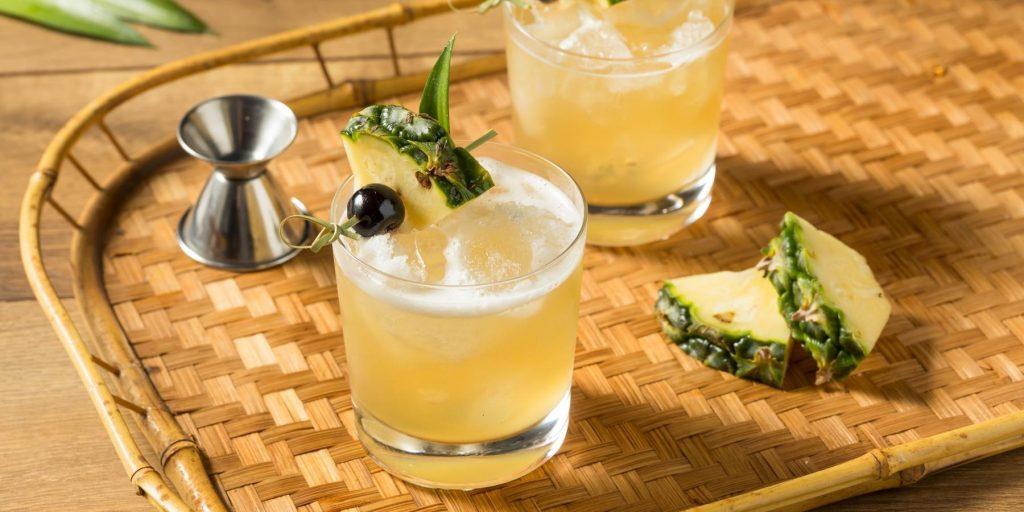 Popular beach drinks are seldom more vacation-iconic than the Mai Tai. Once you have these cocktails in your hand, you can officially declare yourself on holiday, friend (even if it happens to be on your couch in the middle of fall on a Tuesday evening with a buddy after work!).
Shaken up with Appleton Estate Jamaica Rum, Grand Marnier Cordon Rouge, lime juice and orgeat syrup, this lovely drink has a strong rum kick and a powerful tartness, rounded off by a mild sweetness and citrus zing. Pairs wonderfully with summery eats like prawn tacos.
7. Paloma Cocktail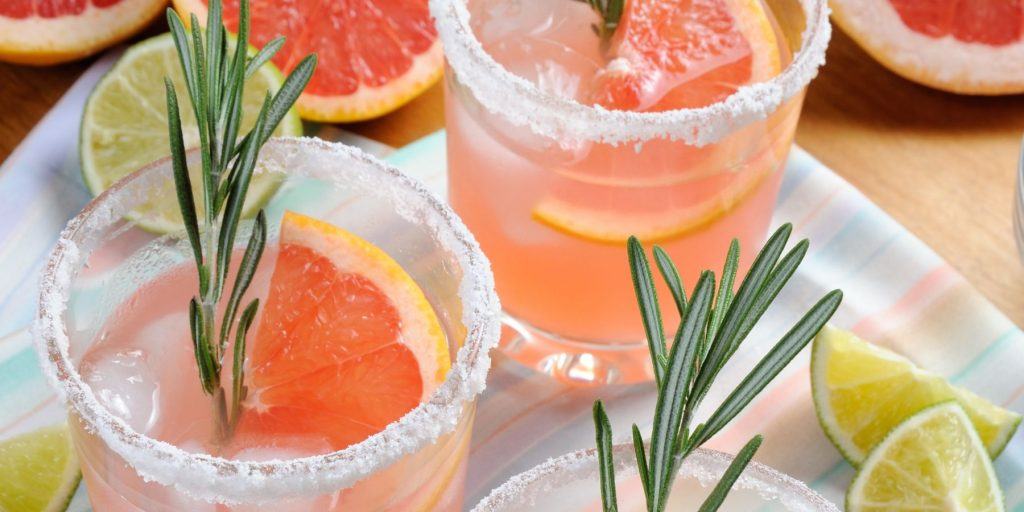 The Paloma is one of those popular beach drinks that is simultaneously light and fresh, as well as deceptively zippy. Combining tequila and grapefruit soda over ice in a tall glass, it's almost effortless to prepare, and great to make in big batches for parties as well. If you want to up the ante on the flavor, freshly squeezed grapefruit juice goes down a treat!
TIP: If you like an effervescent summer drink, you might want to check out this bubbly little list of Summer Champagne Cocktails as well…
8. Michelada Cocktail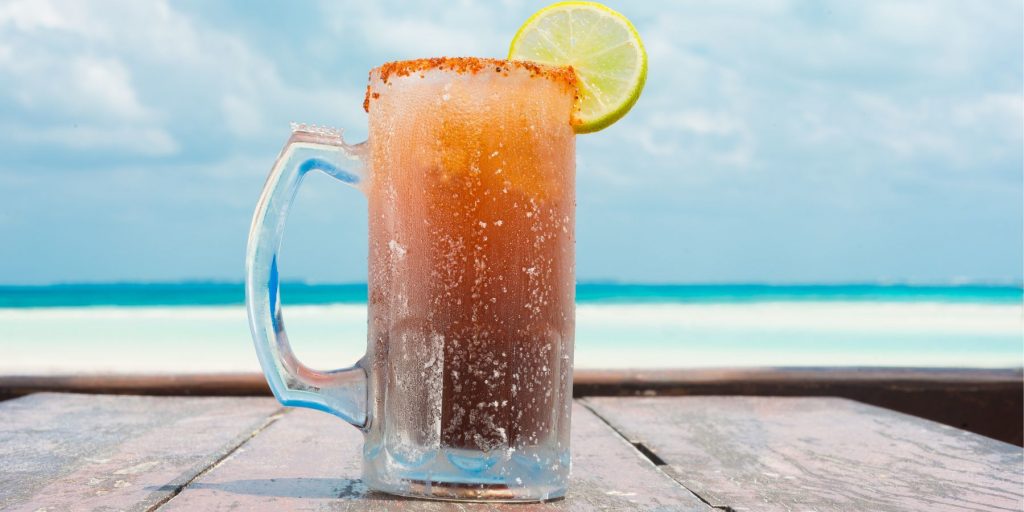 The Michelada cocktail is also one of the most popular beach cocktails around the globe, and it's easy to understand why – it's a thirst quencher of note! Essentially a Bloody Mary with beer instead of vodka, it is a light and zesty drink that is perfect for a hot summer's day, especially when standing next to the BBQ is heating things up.
9. Mojito Cocktail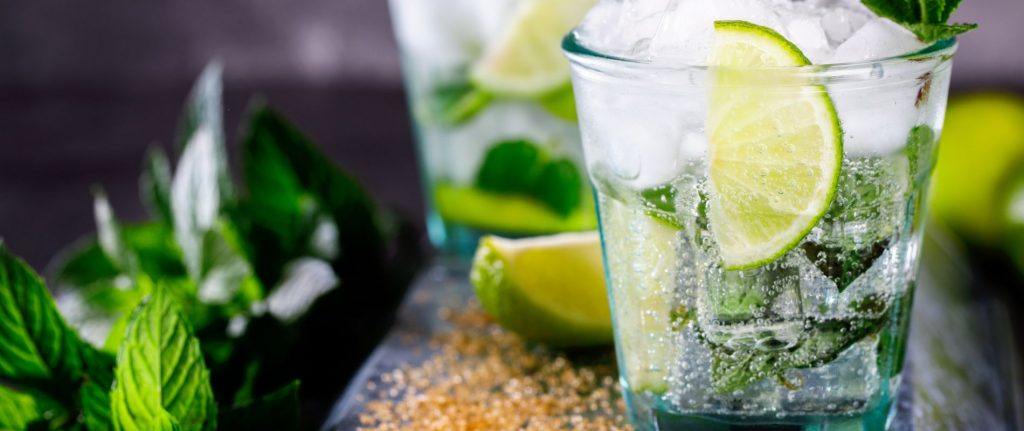 If you are wondering what to drink on the beach when you're after a drink that's super photogenic (hey, we all need those epic Instagram pics!), the Mojito should be your go-to. Combining white rum, lime juice, soda water, sugar, and freshly muddled mint, it's like a kiss of coolness in tall glass tinkling with ice. Add a Panama hat and a crisp white shirt and you've got the ultimate selfie!
10. Long Island Iced Tea Cocktail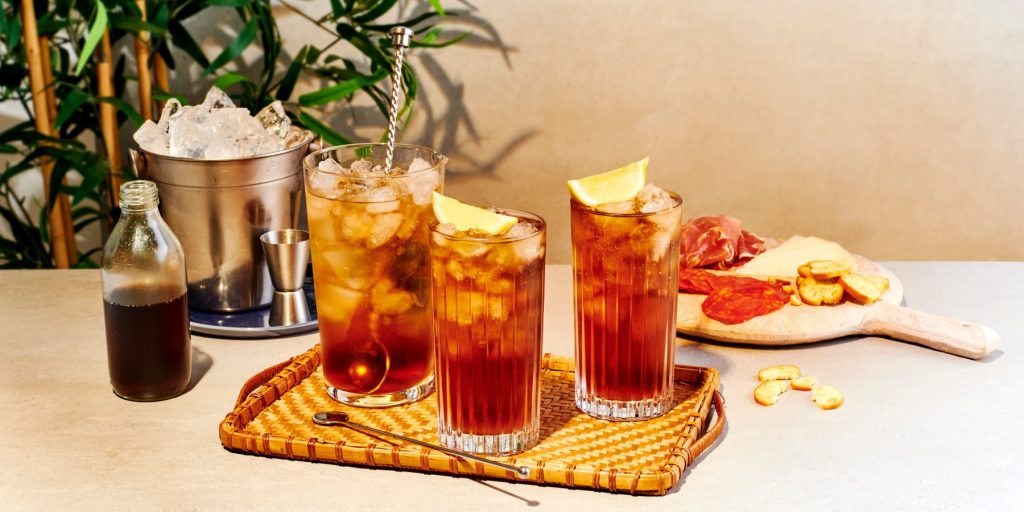 As far as beach themed cocktails go, the Long Island Iced Tea perhaps leans into the theme the most – it actually has 'island' right there in the name. However, it has to be said that this drink is not for the faint of heart…
Featuring vodka, white rum, tequila, gin, triple sec, simple syrup, lemon juice and a slash of cola as ingredients, it's quite strong when poured traditionally. However, you can make a lighter drink by halving the recommended amounts to bring down the ABV.
There you have it – ten of the best beach cocktails to shake up this summer. Now you're all set to create amazing drinks for friends and family all throughout the sunny season. Cheers!
FREQUENTLY ASKED QUESTIONS
The best drinks for the beach are pretty and refreshing to the core. We love the Tequila Sunrise, Paloma, Michelada, Strawberry Daiquiri, Long Island Iced Tea, and more.
If you are hosting a beach party, a few drinks you could serve up include the classic Mai Tai, refreshing Mojito, and tropical Pina Colada.
We love to enjoy a nice tall, refreshing drink at the beach. Try a Michelada, Strawberry Daiquiri, Mai Tai or Mojito to set the scene for beachside bliss.
Some of the most popular tropical alcoholic drinks include the Pina Colada, Tequila Sunrise, Mojito, and Strawberry Daiquiri.