12 Spiced Rum Cocktails to Spice Up Your Next Event
October 13, 2023 by Anna-Bet Stemmet
Spiced rum cocktails represent the sweet spot where centuries-old tradition meets the vibrant resurgence of craft mixology. As the demand for unique and flavorful spirits grows around the globe, spiced rums have stepped up to enjoy a moment in the spotlight, offering a wide spectrum of aromas — from sweet and vanilla-forward to spicy and smoky. Keen to join us on this spirited adventure? Anchors away, matey!
1. Spiced Rum Mojito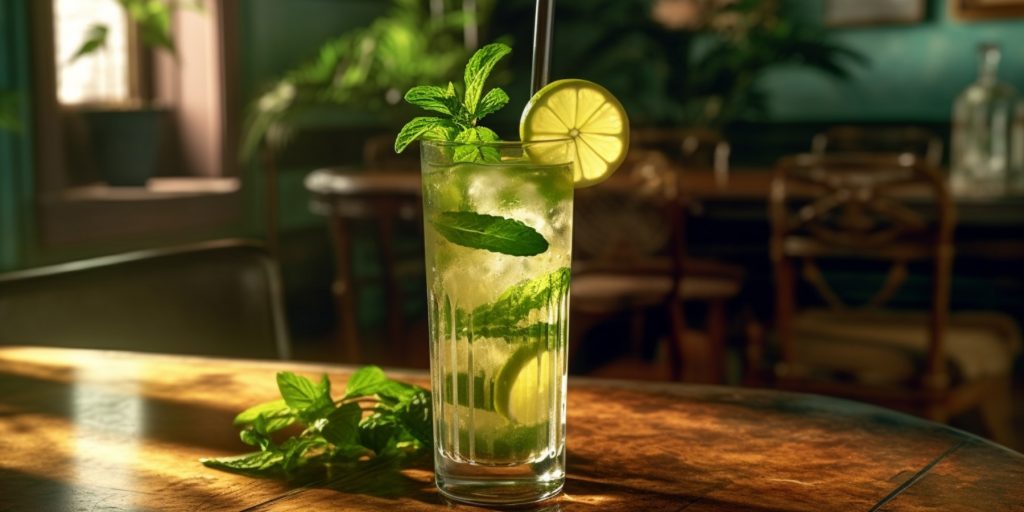 A Mojito made with spiced rum adds a new twist to the classic. A gorgeous spiced rum like Maison La Mauny Spiced comes to the party with a warm, rich flavor that complements the zesty lime and mint we all know and love. It's a little sweet, a bit spicy, and altogether refreshing. In short, it's everyone's favorite Mojito with a cozy, comforting kick.
Easy does it! The Ultimate List of 2-Ingredient Rum Drinks
2. Lime Daiquiri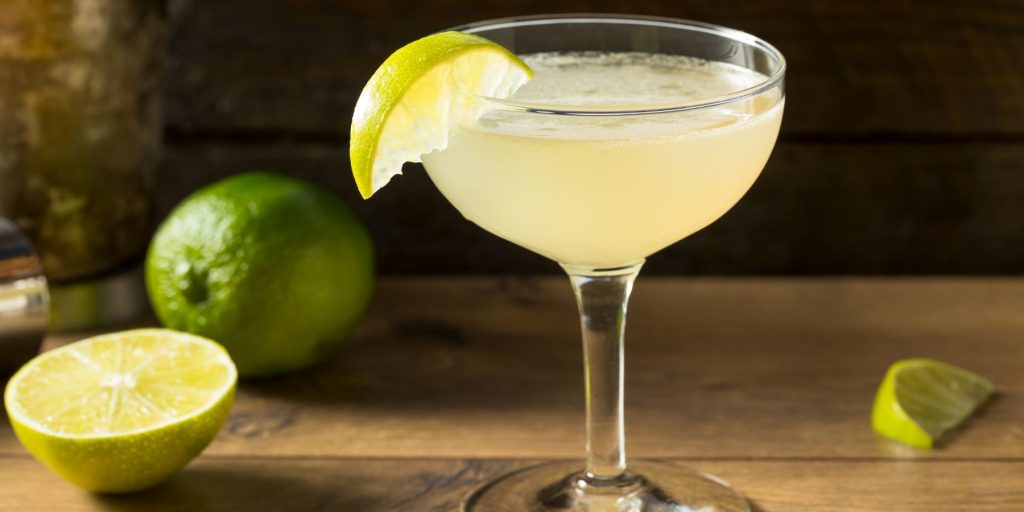 A Lime Daiquiri with spiced rum combines the zing of lime with the depth of the infused spirit. The tartness of lime remains the star, supported by a warm, slightly sweet undertone. The result is a crisp, citrusy cocktail with a hint of spice, perfect for those who appreciate a simple yet flavorful drink.
3. Drunken Monkey Cocktail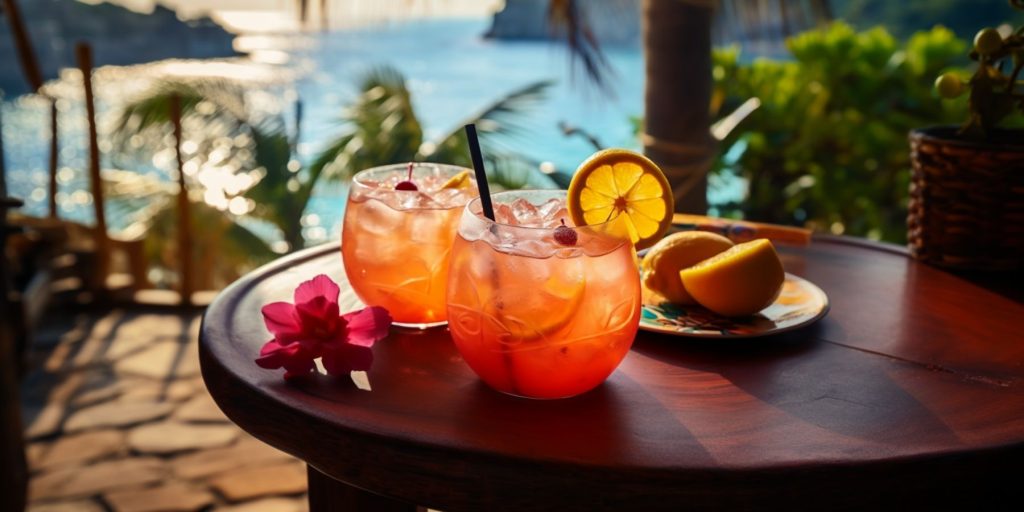 The Drunken Monkey cocktail is powerful and goes down easy—steady as she goes! Fill a cocktail shaker with ice and add 3 oz orange juice, 1.5 oz spiced rum, 0.5 oz coconut rum, and 4-5 dashes of bitters. Shake for 30 seconds. Pour a teaspoon of maraschino cherry juice (from a jar of cherries) into a tall glass with ice. Strain the mixed drink into the glass and give it a stir. Garnish with a lime slice, pineapple wedge, or cherry. Grate fresh nutmeg over the top and enjoy.
Read next: All the Hot Rum Cocktails You Will Ever Need
4. Bahama Mama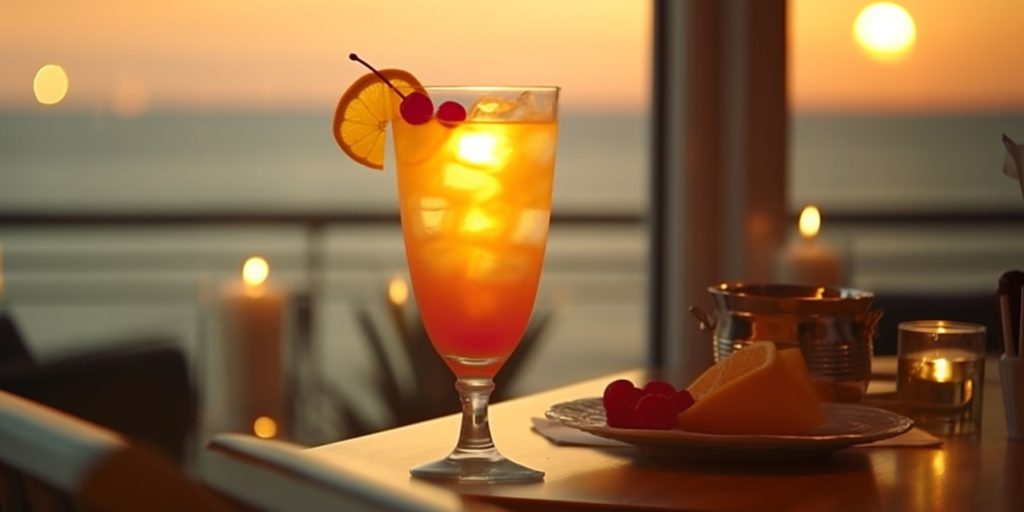 Caribbean cocktails always add a dash of joy to any get-together, and the Bahama Mama is one of our favorites. Built on a spiced rum base, it layers orange juice, pineapple juice, and grenadine on top to create a sensational boozy sipper.
5. Cuba Libre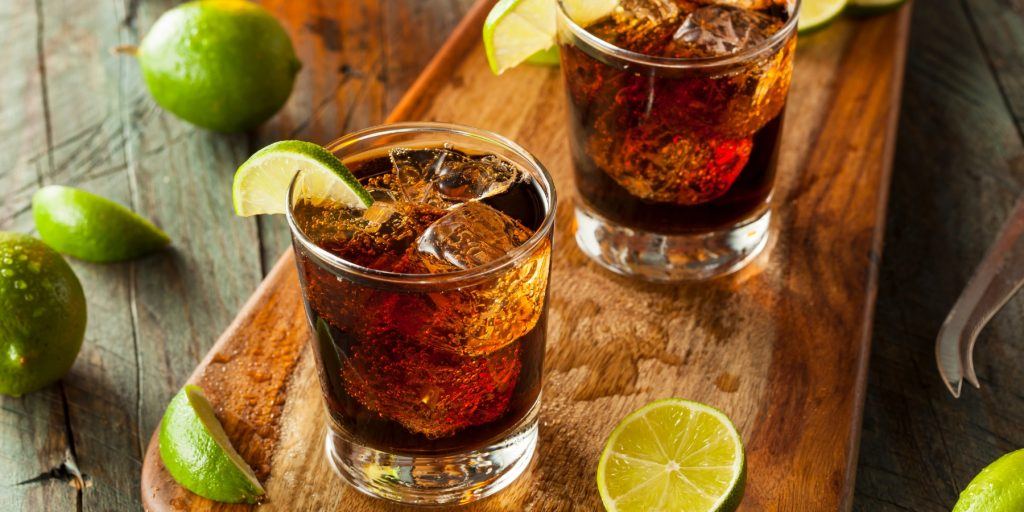 One of the most popular Caribbean cocktails around the globe, the Cuba Libre is so simple to make that it's a little silly. Rum and cola are best buddies, and you can make a Cuba Libre with your choice of rum. Simply pour one part spiced rum and two parts cola into a glass filled with ice. Add a squeeze of lime juice, then drop the wedge into the drink. It's as easy as that!
Learn more: 11 Caribbean Cocktails that Serve Major Vacay Energy
6. Rum Punch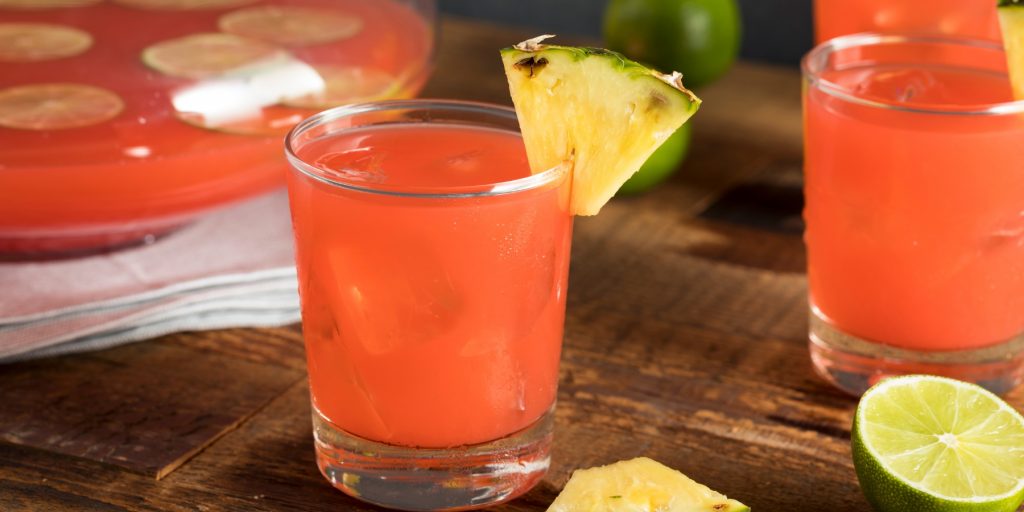 Rum Punch is a classic tropical cocktail that has been enjoyed for centuries, and for good reason. It's the perfect drink for hot summer days, beach vacations, or any occasion that calls for a little bit of paradise in a glass. And the best part? Rum punch is perfect for batching, making it an excellent choice for parties and gatherings with friends and family— especially with some spiced rum in the mix.
Bottoms up! Pitcher-Perfect Batching Cocktails for a Crowd
7. Piña Colada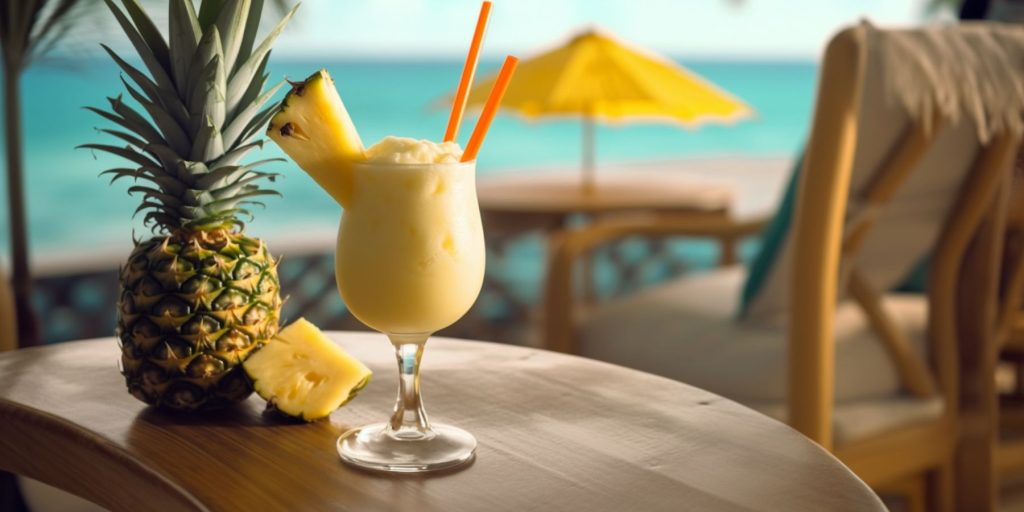 A delicious tropical treat that tastes like pineapple and coconut, the time-honored Piña Colada goes creamy like a smoothie when you blend it and is gorgeously rich and delicious over ice. Adding spiced rum to the mix adds depth of flavor that takes it to a new level of YUM.
You might also like: 13 of the Coziest Warm Winter Cocktails to Enjoy by the Fireside
8. Hurricane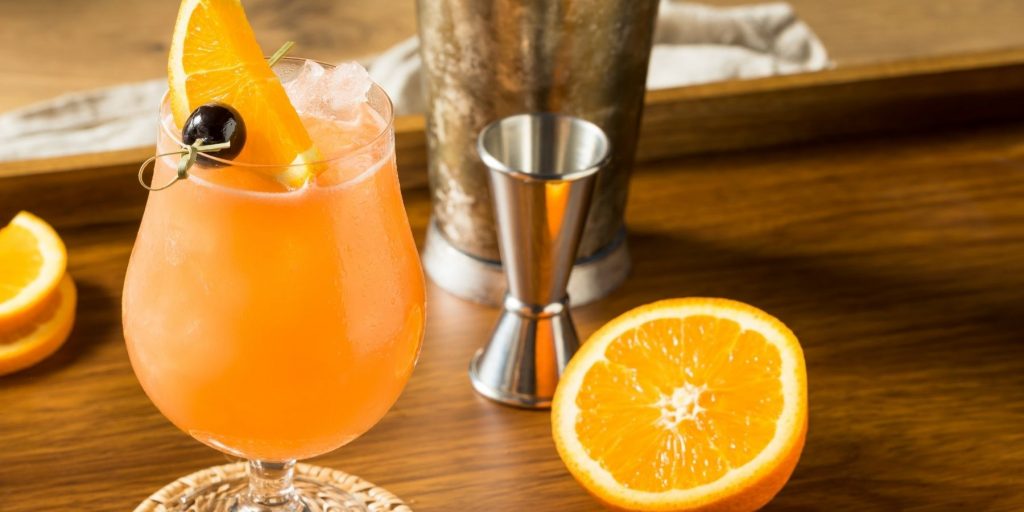 Traditionally featuring light rum, dark rum, lime juice, orange juice, passionfruit purée, simple syrup, and grenadine as ingredients, the Hurricane cocktail is one of the best beach drink recipes for a hot day. Swop out the dark rum for home-made spiced rum to give it a little aromatic zing and dial up the swagger.
9. Old Cuban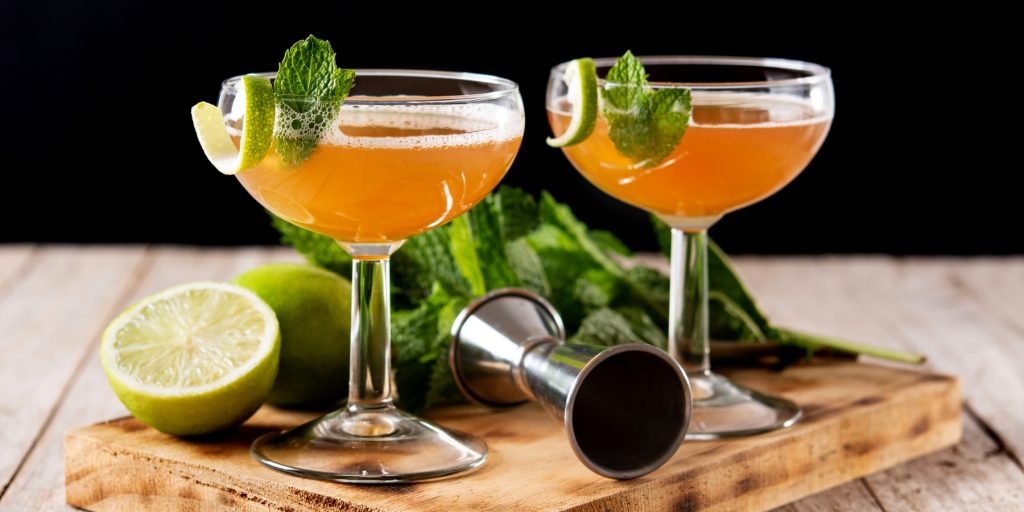 The Old Cuban is an elegant drink typically made with a combination of aged rum, fresh mint and lime, simple syrup, bitters, and a splash of Champagne. Mix this classy clinker with spiced rum for your next dinner party or as a signature drink for a special occasion.
10. Zombie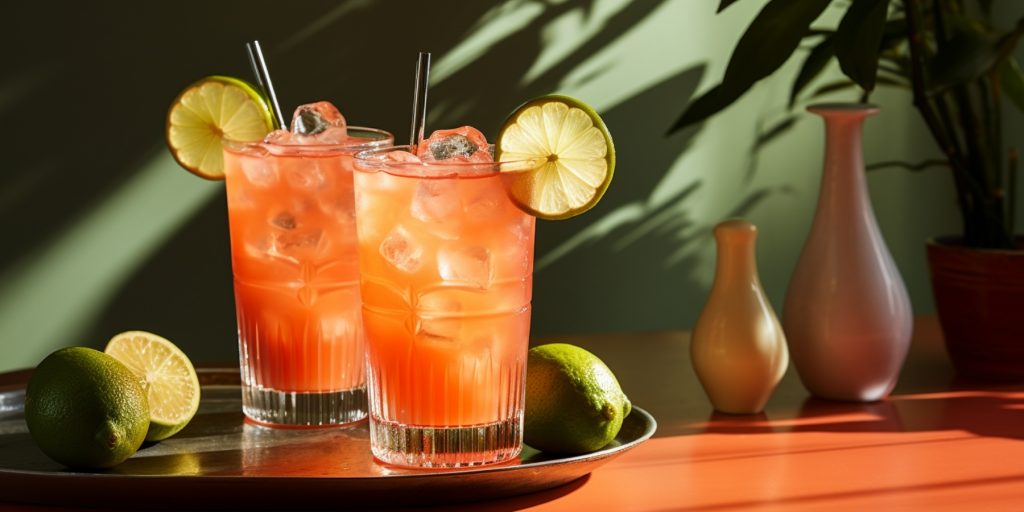 The Zombie cocktail features an alluring blend of fruity and tropical flavors that packs a powerful punch. With a combination of zesty citrus juices and grenadine as a base, this delicious cocktail is ready to receive an exotic update with the addition of spiced rum. Are you game?
Caribbean Inspiration: 10 Falernum Cocktails to Try
11. El Presidente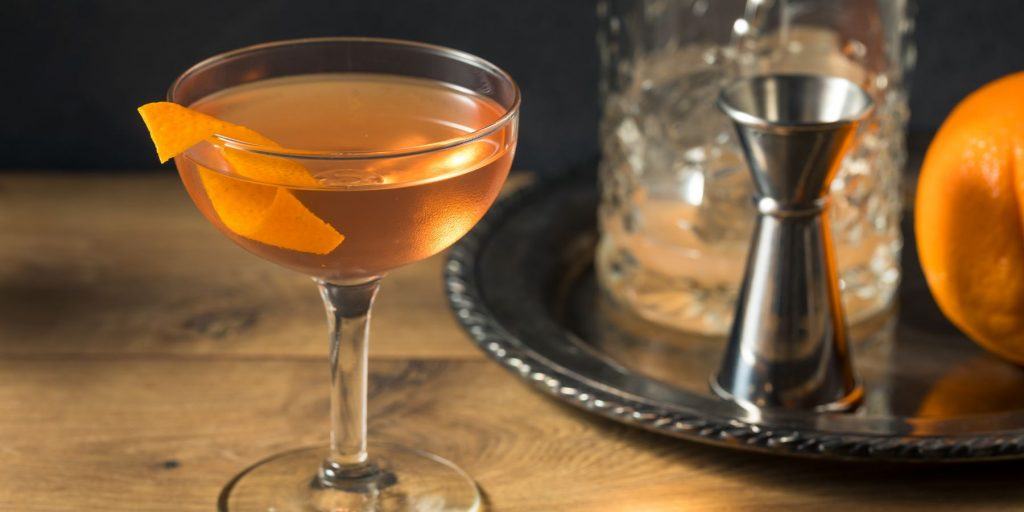 An El Presidente cocktail made with spiced rum delivers a balanced blend of flavors. The inherent sweetness of the spiced rum harmonizes with the dry vermouth, while Grand Marnier adds a citrusy touch. The result is a smooth, medium-bodied drink with a subtle warmth from the spiced rum, offering a delightful fusion of sweet and citrus notes without being overly complex.
12. Dark 'n Stormy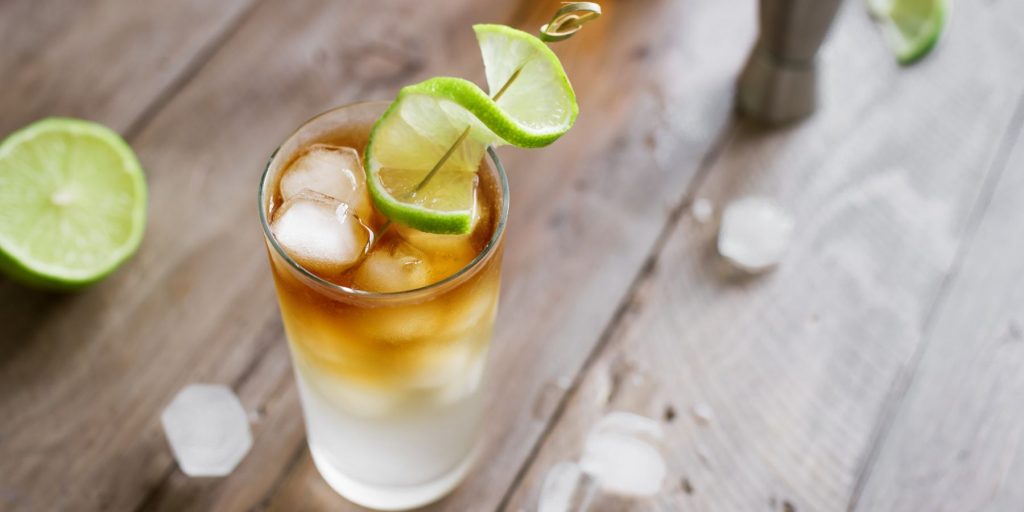 The Dark 'n Stormy cocktail recipe has been around for more than a hundred years, but still makes waves around the globe today. Super simple to pour, yet gorgeously zesty and refreshing, it's a great rum-based seaside sipper that's tailor-made for hot summer days. Try it with spiced rum to give it a little extra zing.
BONUS! How to make your own spiced rum at home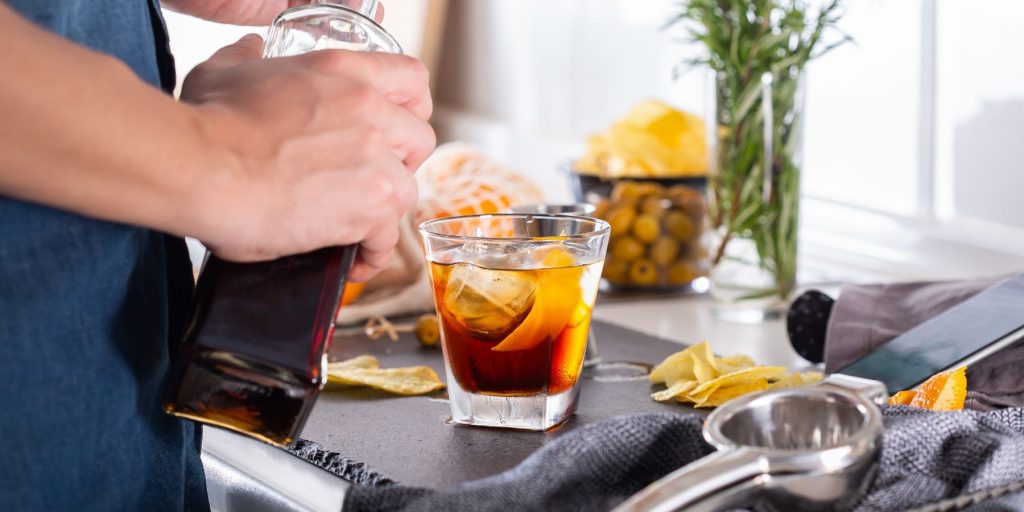 Commercially available spiced rums are nice to use, but we double-dare you to make your own. This way you can fine-tune the flavor profile to your exact liking. Homemade spiced rum also makes a great gift over the holidays. Here's our go-to recipe:
Ingredients
1 bottle (750 ml) of

good-quality rum

1 vanilla bean

1 cinnamon stick

3 whole cloves

1 star anise

1 orange peel (use a vegetable peeler to get a thin strip)

0.25 cup brown sugar (adjust to taste)
Method
Prepare the ingredients. Split the vanilla bean in half lengthwise. Break the cinnamon stick into a few smaller pieces. Crush the cloves slightly to release their flavor. Then, combine all the spices, orange peel, and brown sugar in a bowl.
Add the spices to the rum. Pour the dark rum into a clean, airtight glass container or bottle. Add the prepared spice and sugar mixture to the rum, place the vanilla bean halves into the mixture, and seal the container tightly.
Let it infuse. Store the container in a cool, dark place for at least 3 days, shaking it gently every day to mix the ingredients.
Taste and adjust. After 3 days, taste the spiced rum. If it's not spicy or sweet enough for your liking, let it infuse for an additional day or two, tasting periodically. Remember that the flavors will continue to meld and develop over time, so letting it sit for a week or two will enhance the taste.
Strain the rum. Once you're happy with the flavor, strain the spiced rum through a fine mesh sieve or cheesecloth to remove the spices and other solids.
Bottle and enjoy. Pour the strained spiced rum back into the original bottle or another clean bottle. Store it in the refrigerator or a cool, dark place.
Please note that the quality of the ingredients you use will greatly affect the final product, so choose good-quality rum and fresh spices for the best results.
There you have it—an amazing spiced rum recipe and 12 cocktails to try at home with this tasty, infused spirit. Happy pouring! For more easy inspiration like this, sign up for our newsletter. It's the best way to get the tastiest cocktail recipes delivered right to your inbox.