12 Easy Dry January Mocktails for a Tasty Reset
December 08, 2022 by Anna-Bet Stemmet
To help you usher in the new year the light and breezy way, we've rounded up 12 gorgeous Dry January mocktails that are easy to make and delicious to enjoy. These alcohol-free drinks follow the popular templates of traditional cocktails without any alcohol in the mix, so you can enjoy a beautiful sipping experience while taking a breather from festive indulgence.
1. Non-Alcoholic Negroni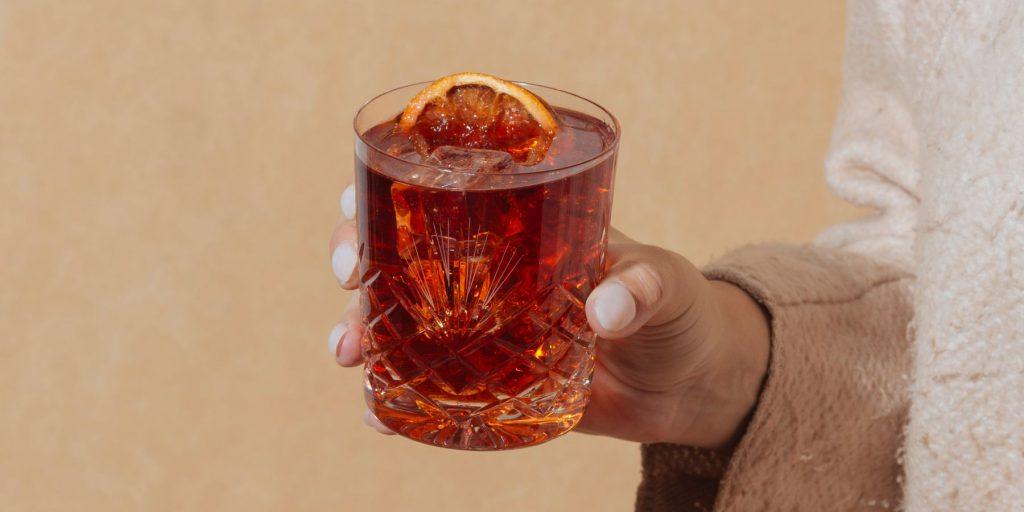 One of our favorite mocktails for dry January is a non-alcoholic riff on the classic Negroni. This drink is a go-to for bitter lovers around the globe, so the trick is to get that bitter note without any of the alcohol that's usually part of the package. Sourcing the ingredients can be a little tricky, but once you have it, you can pour your Non-alcoholic Negroni mocktail very easily.
Gather non-alcoholic gin, alcohol-free Rosso vermouth, and non-alcoholic bitters. These are all readily available online and from most reputable liquor stores. To make the drink, you then simply add 2 oz of the zero-alc gin, 0.5 oz Rosso vermouth, 0.5 oz bitters, and 0.25 oz simple syrup to a mixing glass with ice, and stir it until chilled. Strain and pour over ice into a chilled rocks glass. Garnish with an orange twist and serve.
Learn more: Are Mocktails Healthy? Here's the Skinny!
2. Virgin Mojito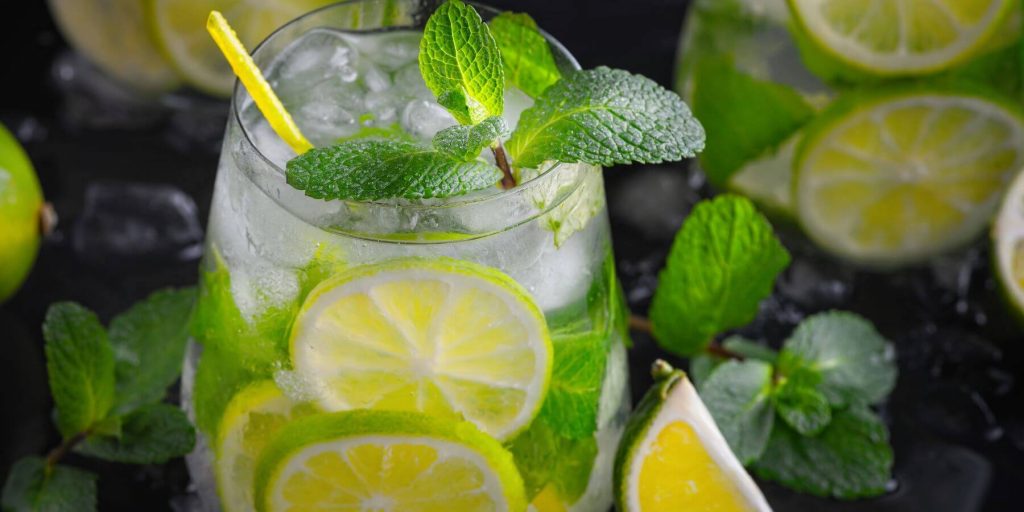 Arguably one of the best mocktails for Dry January, this Mojito mocktail recipe is super easy to make; it pretty much calls for the same ingredients as a classic Mojito but without the rum. To make this minty-fresh, effervescent Virgin Mojito, you'll need lime, mint, simple syrup, and club soda. You can replace the club soda with a little ginger ale to add more depth of flavor if you like.
3. Pornstar Martini Mocktail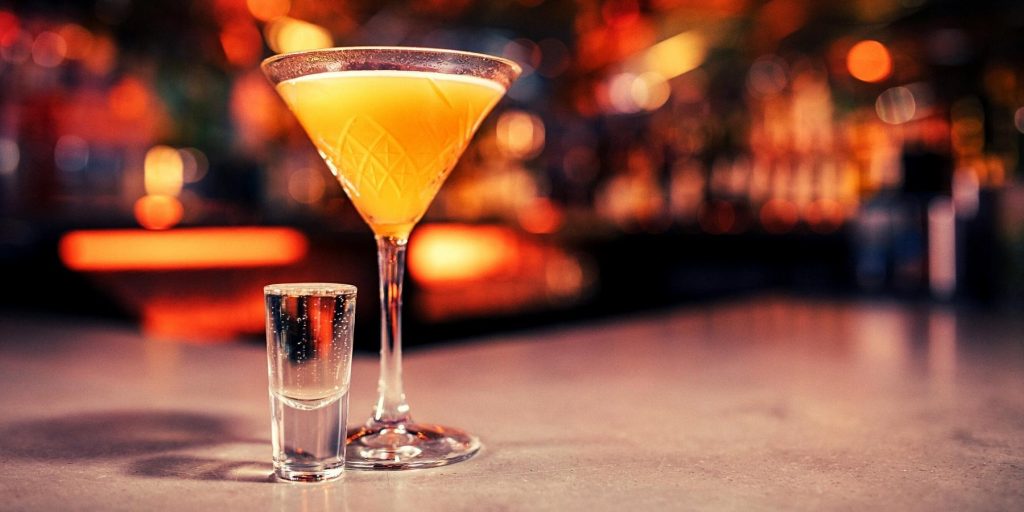 To make a Pornstar Martini Mocktail you will need passionfruit purée and juice, lime juice, vanilla syrup, alcohol-free vodka, and alcohol-free Prosecco. It's a fun and festive drink that adds some extra pizzazz to just about any event.
4. Margarita Mocktail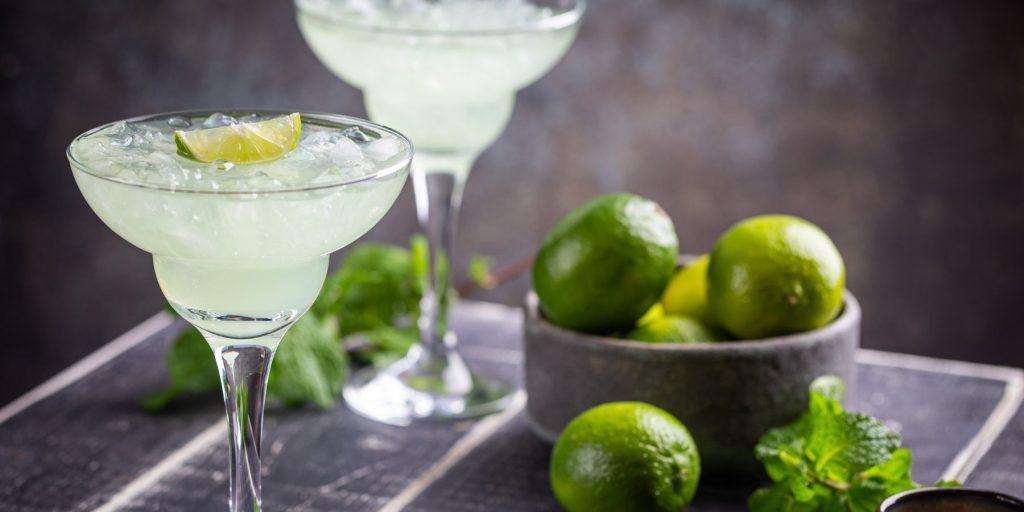 No list of Dry January mocktail recipes would be complete without the classic Margarita Mocktail. Our tried and tested recipe brings a few unexpected flavors together. We like to combine freshly squeezed lime, lemon, and orange juice with a little olive brine over ice. You can sweeten it with a hint of agave nectar if preferred and top it up with some club soda for a little fizz.
5. Earl Grey Tea & Tonic Mocktail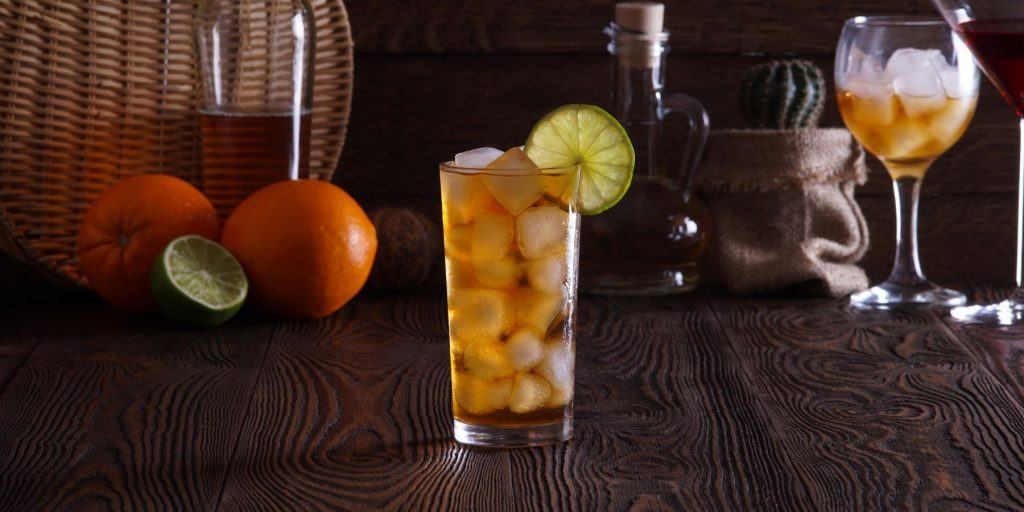 If you love a good tea cocktail, the Earl Grey Tea & Tonic mocktail will be right up your alley. To make it, build 0.75 Earl Grey tea syrup, 0.5 oz fresh lemon juice, and 4 oz tonic water in a highball glass over lots of ice.
Make the syrup by combining 1 cup of sugar and half a cup of water in a small saucepan. Bring it to a boil, and let it simmer until all the sugar dissolves. Remove from the heat and add three Earl Grey tea bags. Cover the container, let it steep for 30 minutes, and transfer it to the fridge in an airtight container.
6. Virgin Mary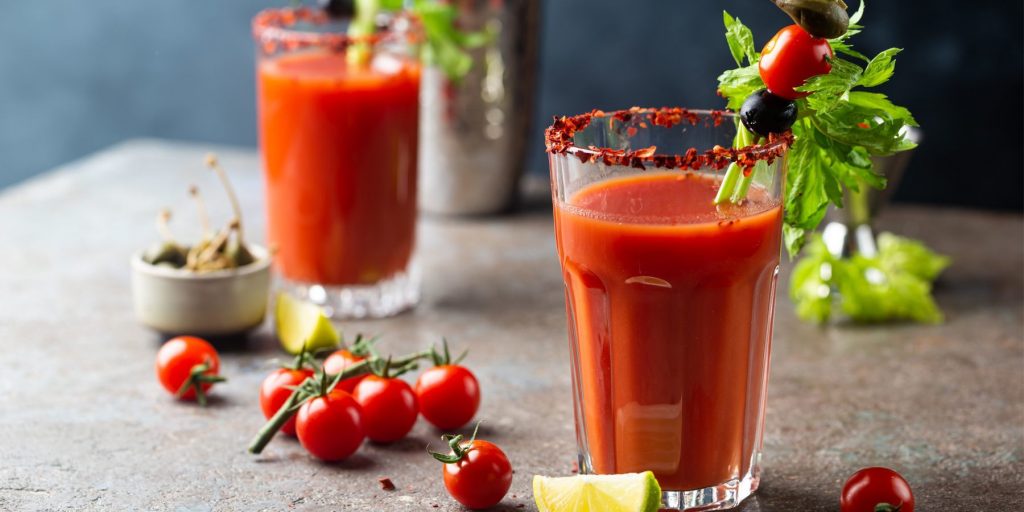 One of our favorite brunchtime mocktails for Dry January, the Virgin Mary is filled with vitamin C, B and potassium thanks to the tomato juice that forms its base.
This lovely savory drink is the more virtuous counterpart of the original Bloody Mary, combining tomato juice, Worcestershire sauce, and lemon juice with a few optional shakes of hot sauce and a dash of dill pickle juice if you're feeling fancy.
7. Non-Alcoholic Mexican Mule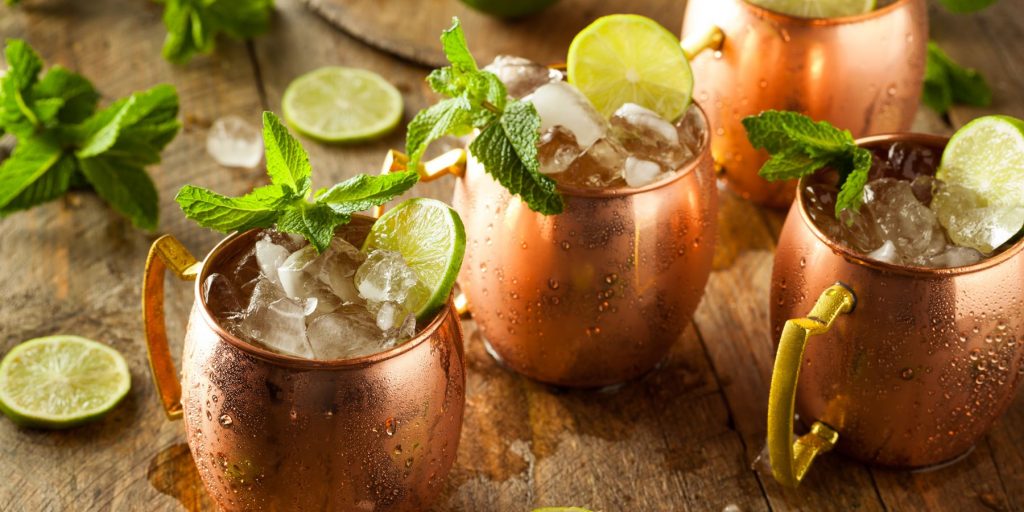 On a sunny summer's day, there is nothing like a tall, cool drink to set the scene for relaxation. This is when we love to pour a Non-Alcoholic Mexican Mule at the end of the day (or even around lunchtime, come to think of it).
You simply build ginger beer, club soda, fresh lime juice, and mint over crushed ice, or opt for some diet ginger beer if you're keeping a close eye on those calories. Either way, it's a sparkly and refreshing drink with a delightful hint of zing that's just as satisfying as the typical Mexican Mule.
9. Derby Mocktail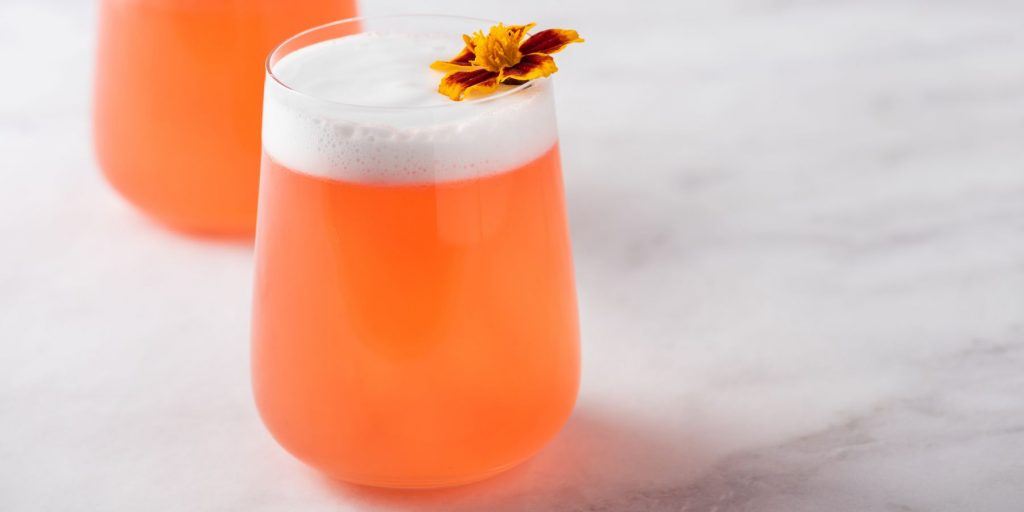 The classic Derby cocktail is a delightfully old-school drink—a classic combination of grapefruit juice, bourbon, and honey syrup. The result is a sweet and refreshing drink that's a real thirst quencher. To make the virgin version of this cocktail, leave out the bourbon, add a squeeze of fresh lime juice, and a few drops of non-alcoholic bitters.
10. Strawberry Shrub Mocktail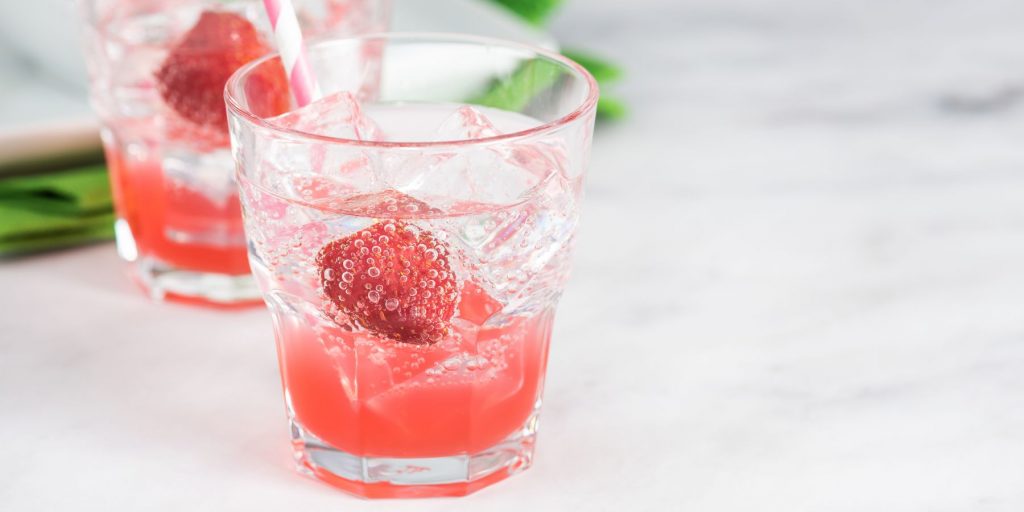 The Strawberry Shrub Mocktail is a quick drink to pour once you have your shrub made. You can find all the instructions here. To make the mocktail version of the Strawberry Shrub cocktail, you can follow the conventional recipe using non-alcoholic vodka, or you can leave it out entirely, and win an extra flavor note by adding 0.5 oz of either apple cider vinegar or fresh lime juice.
11. Virgin Strawberry Mojito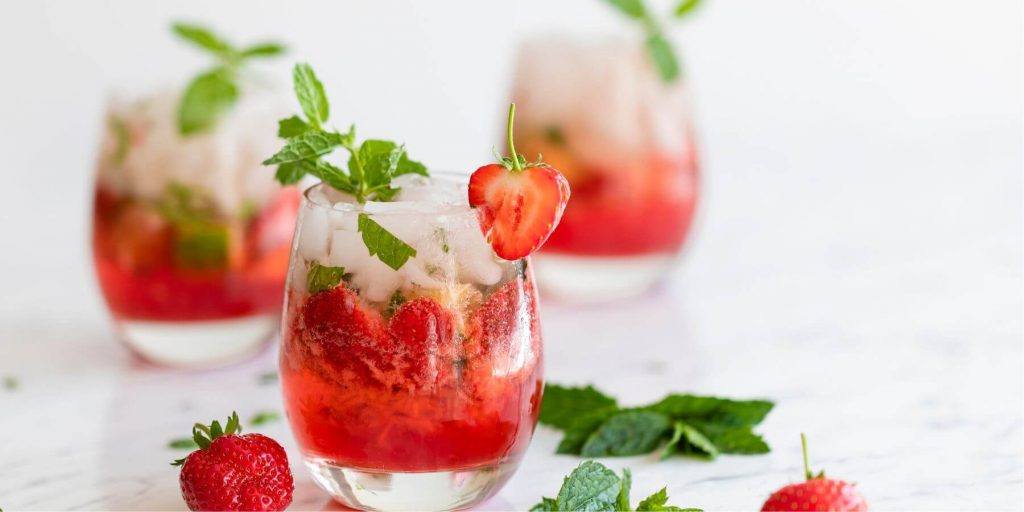 The Virgin Strawberry Mojito combines perfectly ripe sweet strawberries, fresh mint, zesty lime juice, simple syrup for texture and viscosity, and club soda to finish. For all the garnish appeal, add slices of lime, deliciously fragrant mint, and chili flakes for a hint of spice.
12. Hot Mulled Cider Mocktail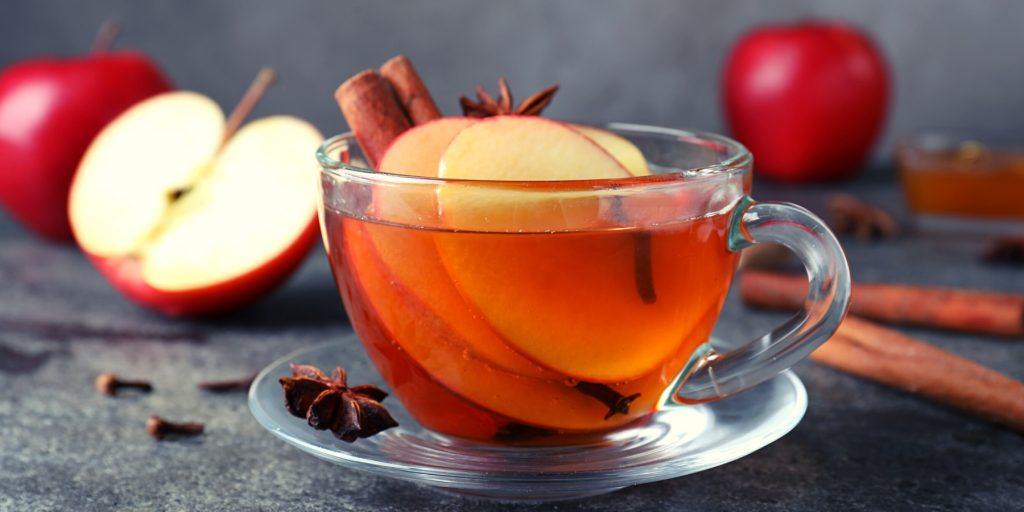 Looking for Dry January mocktails to suit cooler weather? We love serving the Hot Mulled Cider mocktail when it's frosty outside. In fact, the classic Hot Apple Cider cocktail is quite easy to turn into a non-alcoholic cocktail – you simply forgo adding any whiskey or rum, and you've got a comforting, hot drink ready to go.
FREQUENTLY ASKED QUESTIONS
Just about any cocktail can be turned into a mocktail by removing the alcohol base and replacing it with a non-alcoholic component, or rejigging the recipe a little to ensure that the flavor profile stays well balanced. See The Mixer for a great selection of mocktail and virgin cocktail recipes to inspire non-alcoholic drinks for all occasions.
'Dry January' is a term used by many folks who voluntarily stop drinking alcohol after the excesses of the festive season and want to start the new year on a clearer and more refreshed note.