The Ultimate List of 2-Ingredient Rum Drinks
October 22, 2022 by Helena Lombard
There's a lot to love about rum, and when it comes to what to mix with rum, you'll have plenty to choose from. And we mean plenty. We take you through our top 20 mixers for some fantastic 2-ingredient rum drinks that rum runners would be proud of. From dark, light, gold, or spiced, we've got a rum drink for every taste. Welcome to rum-central!
1. Pineapple juice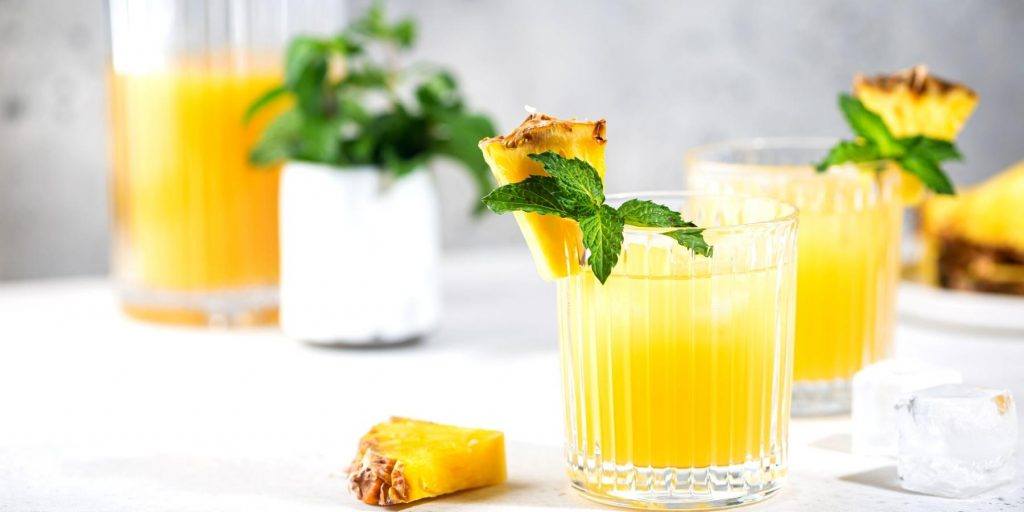 What does rum mix well with? Well, a lot of things, but the most popular is probably pineapple juice. This famous couple has been around for a long time. It forms the backbone of many tiki drinks, like the Piña Colada, Jungle Bird, and Painkiller. If you can't be bothered with being fancy, then the simple combination of rum and pineapple will do just fine!
You might also like: 10 of the Best Tiki Cocktails
2. Cola
Rum and cola are best friends, and you can make this drink with white or dark rum. To make a classic Cuba Libre, add lime to the mix. Here's a quick recipe: pour 1 part rum and 2 parts cola into an-ice filled glass. Add a squeeze of lime juice, then drop the wedge into the drink. Classic and delicious.
3. Lemon/lime juice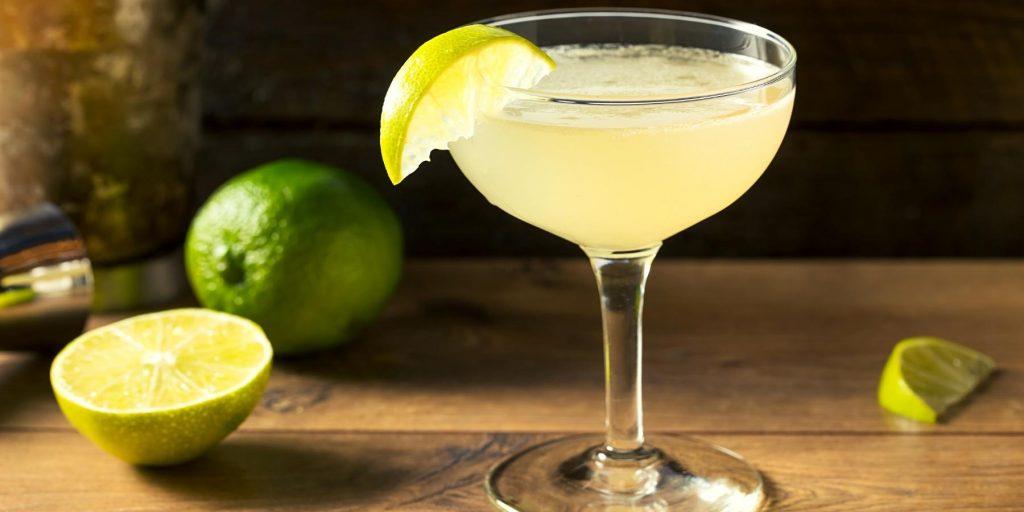 Lemon or lime juice is another classic choice if you're trying to figure out what to mix rum with. In fact, if you have some limes, sugar, and rum at home, you're set to make a delicious cocktail like the refreshing Mojito and classic Lime Daiquiri.
4. Ginger ale
Ginger ale doesn't have the same spicy bite as ginger beer, which makes it the perfect mixer if you want the taste of rum to shine through the drink. So, if you've been wondering what to mix spiced rum with, ginger ale will make for one very tasty cocktail.
5. Ginger beer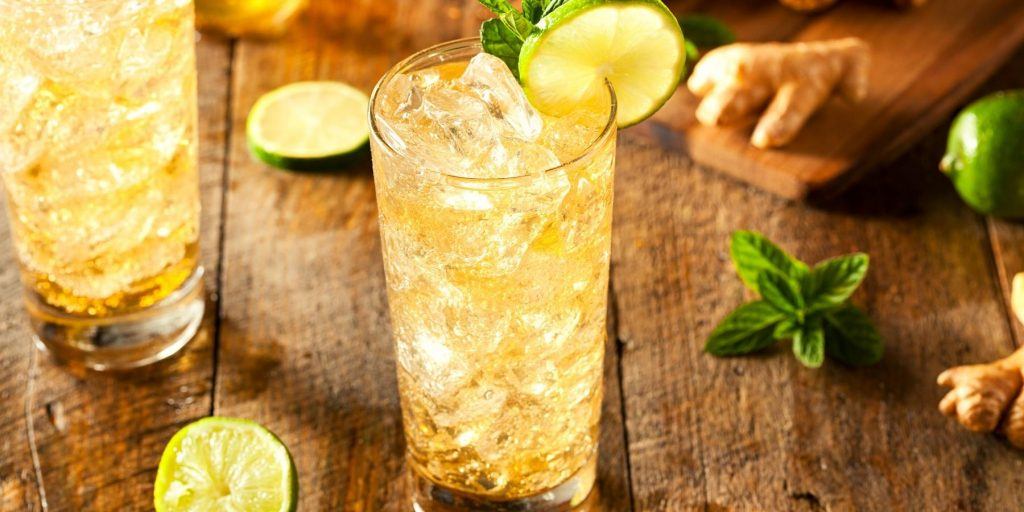 If you enjoy a stronger taste of ginger, swap out ginger ale with the beer variety. This classic 2-ingredient rum drink is known as a Dark 'n Stormy. Use dark rum for this duo, as the name suggests. Seriously tasty!
6. Orange juice
Sweet and slightly tart, orange juice and rum is a delicious combination and easy to make. For the best result, use a white rum like Wray and Nephew. Simply build it in an ice-filled glass with 2 parts rum and 4 parts orange juice. You can add fresh lime and a dash of grenadine for a fun twist.
7. Tonic water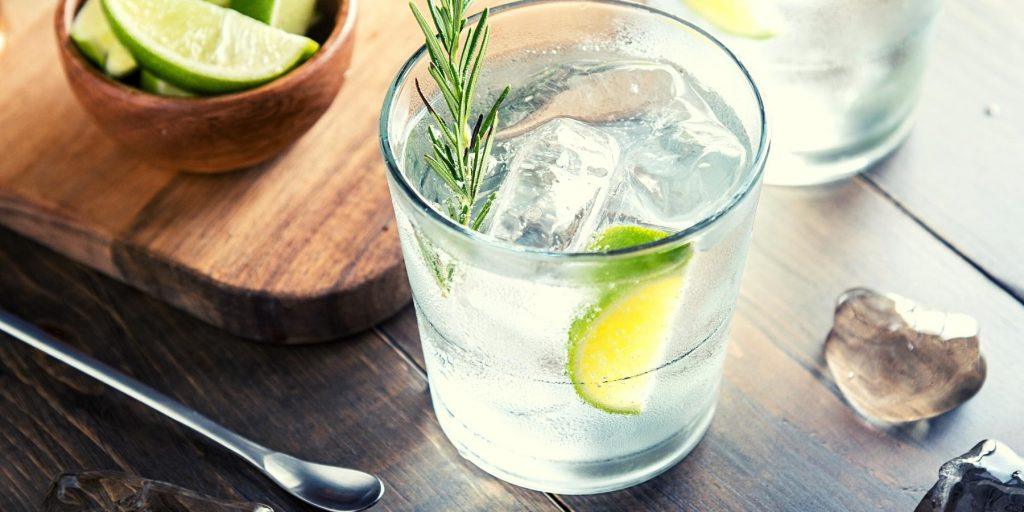 Believe it or not, gin isn't tonic water's only match. This classic mixer is slightly sweet, dry, and bitter, which means it's a perfect choice if you're craving a refreshing rum drink to cool you down. Just be sure to add a wedge of lime for added freshness and tang.
8. Club soda
Have you ever had a Spiced and Soda? That's the name for rum mixed with club soda. These 2-ingredient rum drinks are a delicious if you enjoy (like really enjoy) a rum-forward drink. Just like the tonic water, adding a squeeze of lime will elevate your rum and club soda to a whole new level. Bubbly and delicious!
9. Coconut water

Another classic combination has always been coconut and rum, so it makes sense that you can make a rum-based coconut water drink. We suggest using vanilla-flavored rum for a little extra sweetness or choosing a gold rum like Appleton Estate for its fun, fruity flavors.
10. Flavored seltzers
Flavored seltzer is another good choice if you're baffled about what to mix rum with. There are so many different flavored seltzers, which means you've got a lot of room to experiment. Create your favorite bubbly rum drink with black cherry, lime, grapefruit, watermelon or mango seltzer.
11. Iced tea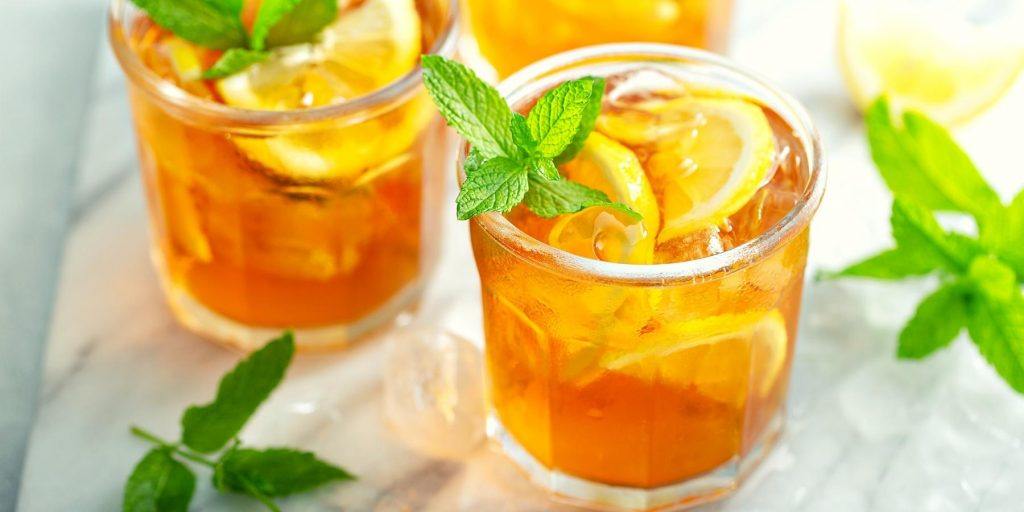 While we're on the flavor train, iced tea is another fantastic choice because it comes in so many flavors. Peach, lemon, mint, and mango are a few options you can try. The rule of thumb is that if you use a sweetened iced tea, you can use any rum. But, if you're using an unsweetened tea, we suggest you stick on the lighter side so that the rum doesn't overpower the tea.
You might also like: Easy Tea Cocktails for Chilled Celebrations
12. Grapefruit juice
Rum and grapefruit juice is a refreshing summer sipper, but you can elevate this simple combination into something special—and the late, great Ernst Hemingway would agree! In fact, this combination was one of his favorites and was created by Papa Doble. Eventually, this drink evolved into the famous Hemingway Daiquiri with the addition of maraschino liqueur and lime juice.
13. Cranberry juice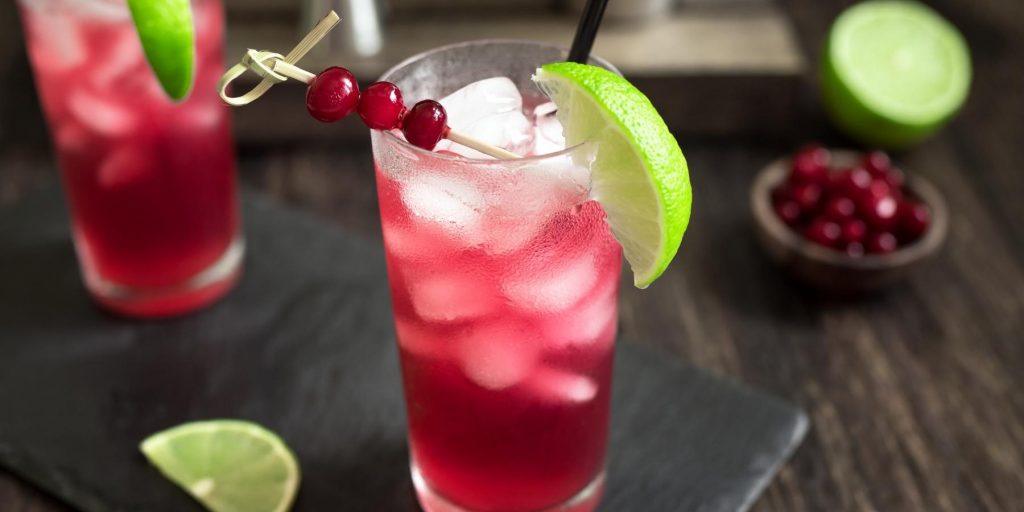 A vodka cranberry is the more obvious choice, but maybe that's because you've never tasted a rum cranberry before. Use spiced rum for a festive holiday drink, or go the light rum route for something more delicate. And yes, you guessed it, add lime!
14. Sweet vermouth
Okay, this one might seem odd, but we promise you it's not. The bitter-fruity and floral taste of sweet vermouth complement the rich caramel taste of the rum. A popular version of this epic combination is the Palmetto cocktail. To make one, add gold rum to an ice-filled mixing glass. Add some sweet vermouth and orange bitters, then stir until ice cold. Strain into a chilled coupé and serve with an orange peel garnish. Doesn't sound so odd anymore, does it? We told you so.
15. Apple Cider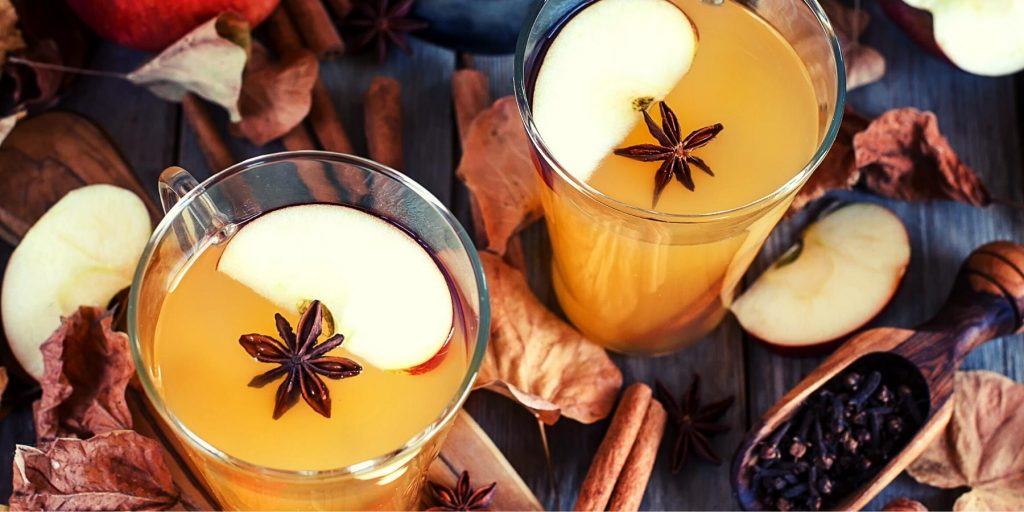 Another fall favorite has got to be hot apple cider and rum. Wrap your hands around our Fall-Spiced Rum Cider cocktail and chase away those cold day blues. Simple and delicious!
You might also like: 10 Irresistible Fall Cocktails
16. Amaretto
Amaretto is a sweet and nutty Italian liqueur and will tame the strong taste of rum. So, if you want a rum cocktail that's not too 'rummy', this might be your answer. Popular cocktails made with rum and amaretto include the Mai Tai and The Lounge Lizard.
17. Root beer
When considering what mixers go with rum, root beer is probably not on the top of your list. But it should be because there's a lot going on in the flavor department. Root beer is sweet and minty with a salty-bitter undertone and a menthol flavor. But it also has strong vanilla notes, which is why this fizzy mixer will work well with vanilla-forward rum. We suggest reaching for a strong, spiced rum. And if you're craving something sweet, top it with a scoop of vanilla ice cream. Yum!
18. Coffee
While coffee and whiskey are a more obvious match, coffee and rum are equally delicious! Serve some coffee rum drinks as a delicious after-dinner drink on a cold evening. Making this coffee drink is super simple. Add spiced rum, brown sugar, ground nutmeg, and cinnamon to a mug. Add freshly brewed coffee, stir, top with whipped cream and serve! A satisfying drink to end the night.
You might also like: 9 Coffee Cocktails to End your Evening with a Kick!
19. Hot chocolate
If you're looking for an indulgent winter warmer, you have arrived! The rich caramel and vanilla notes of rum combine perfectly with the sweet bitterness of chocolate. Top it with whipped cream, chocolate shavings, and marshmallows for extra indulgence during the holiday season. Is your mouth watering yet? We bet it is!
You might also like: 10 Cocktails to Satisfy a Sweet Tooth
20. Apple juice
You can't go wrong with fresh apple juice if you want a warming cocktail to sip during fall. But the same is true if you're looking for a refreshing summery drink. Apple juice and rum is a versatile combination that offers the best of both worlds. Mix it with spiced rum, add a cinnamon stick to stir, and you've got fall right there. For a taste of summer, combine apple juice, spiced rum, fresh lemon juice, and mint. A delicious thirst quencher on a hot day!
Watch: What is rum and how is it made?