15 Thanksgiving Mocktails to Add to Your Festive Menu
October 23, 2023 by Anna-Bet Stemmet
If you're on the lookout for easy yet impressive Thanksgiving mocktails to celebrate the holiday in sober-curious style, you've clicked the right link. Whether you're including a few non-alcoholic options in your drink line-up over the festive season or hosting a full-on teetotal affair, we've got you covered with an amazing array of alcohol-free drinks that taste as beautiful as they look.
1. Pumpkin Spice Latte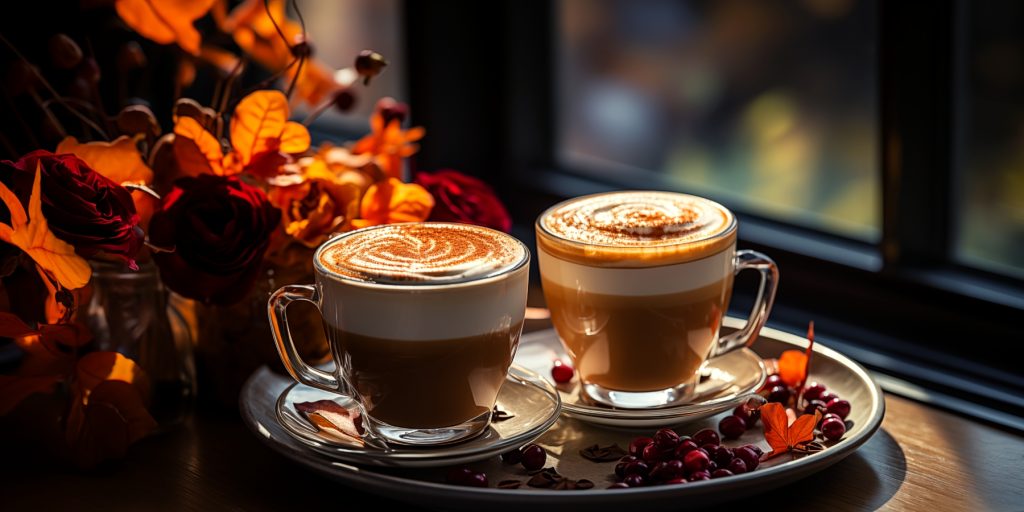 No list of mocktails for Thanksgiving would be complete without the utterly iconic Pumpkin Spice Latte. Add 1 cup of your milk of choice, 1 tablespoon pumpkin purée, and sugar to taste to a saucepan over medium heat. Warm through until hot, but do not let it boil. Remove the saucepan from the heat and whisk in a teaspoon of vanilla, a pinch of pumpkin pie spice, and 2 oz of strong, hot coffee. Top with whipped cream and a sprinkle of pumpkin pie spice and serve.
More fall vibes: 18 Pumpkin Cocktails to Warm Up this Halloween
2. Sweet Tea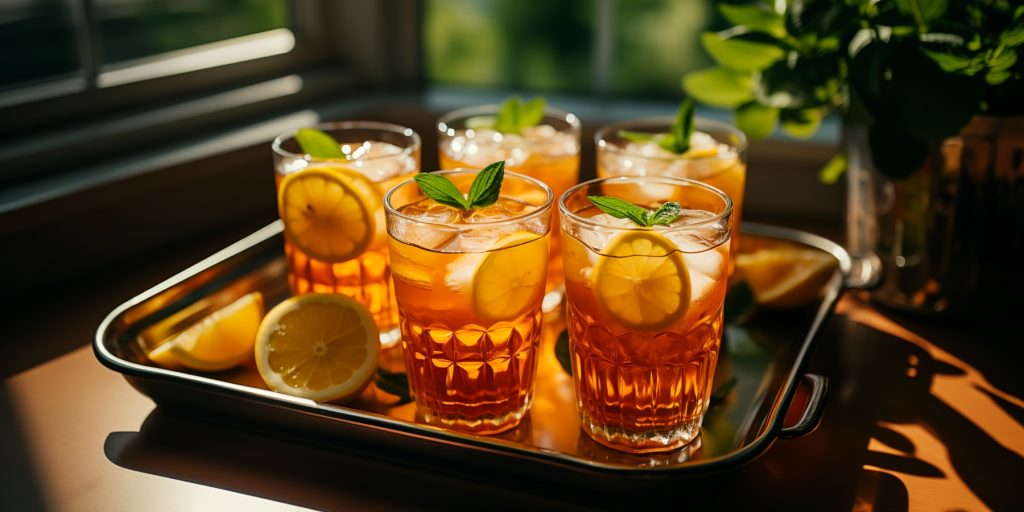 If you love classic Thanksgiving mocktail recipes, you'll adore this time-honored Sweet Tea. This easy sipper is synonymous with the American South and its deeply ingrained sense of hospitality. Almost always made in big batches to serve a holiday crowd, this recipe yields a gallon, which equates to up to 16 glasses of Sweet Tea.
Bring 4 cups of the water to a boil in a small saucepan over medium-high heat. Remove from heat, and steep 3 black tea bags in the water for 5 minutes. Remove the tea bags and add 1 cup of granulated sugar to the tea, stirring until completely dissolved.
Pour the tea base into a gallon pitcher. If using multiple pitchers, divide the tea evenly and top them off with water. Refrigerate for at least 4 hours or overnight. Serve over ice, with a slice of lemon or sprig of mint to garnish.
Read next: 23 Apple Cider Cocktail Recipes to Spice Up Your Fall
3. Spiced Apple Cider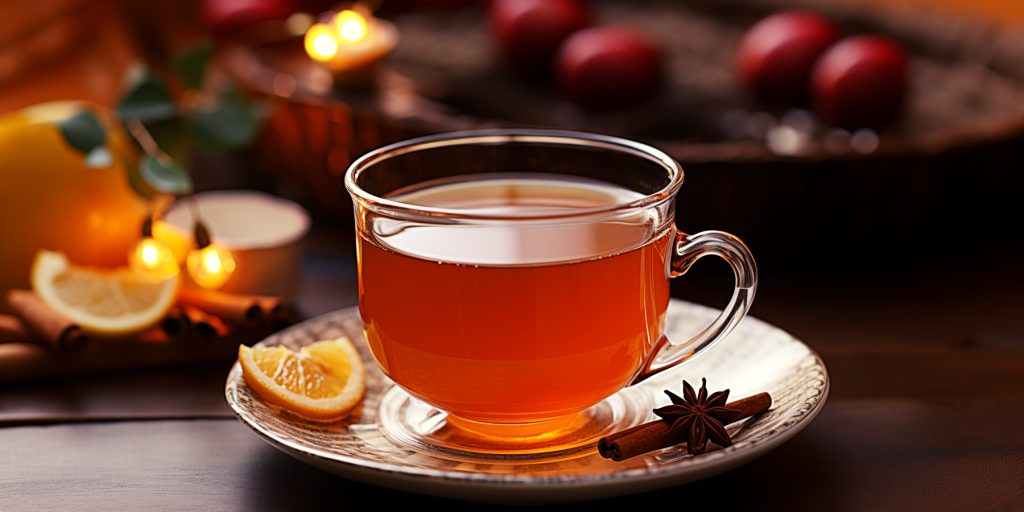 If you like your Thanksgiving mocktail drinks with a nice bit of zest, this Spiced Apple Cider is going to be right up your alley. Add 1 gallon (16 cups) of apple cider to a large pot over medium heat. Add 4 tablespoons of brown sugar, 1 teaspoon allspice and a pinch of nutmeg, stirring until the sugar is dissolved, and bring to a low boil.
Cover a whole orange with whole cloves (around two teaspoons full) by sticking it into the skin. Add the orange to the cider mixture and reduce the heat to simmer. Cover and simmer for 20 minutes. Serve in heat-proof mugs with a cinnamon stick garnish.
What is a Mocktail? The Beginner's Guide
4. Holiday Punch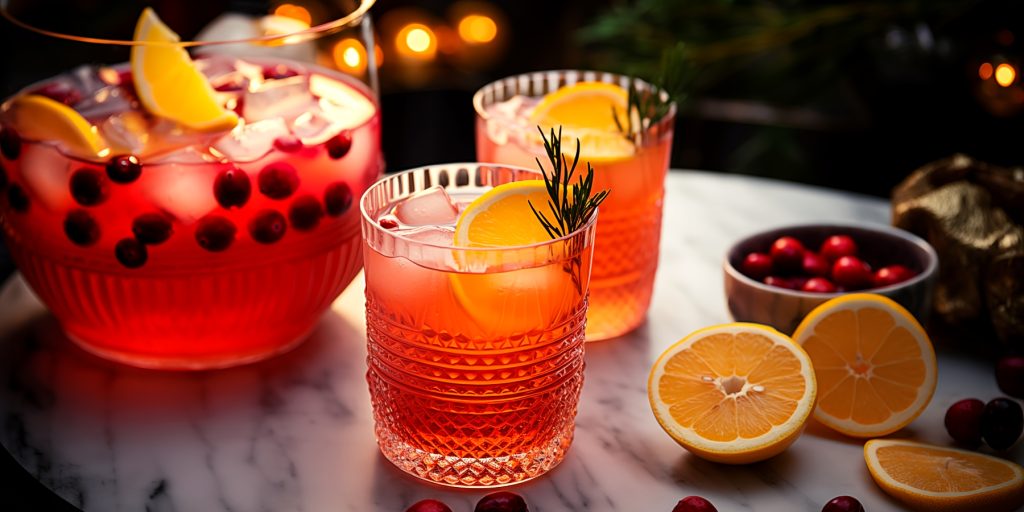 One of the best mocktails for Thanksgiving crowds, this Holiday Punch is great to whip up in a big batch. Mix 2 cups of cranberry juice, 1 cup of orange juice, and 1 cup of pineapple juice in a punch bowl or large jug. Add 2 cups of sparkling apple juice and 1 cup of ginger ale and mix gently. When you're ready to serve, add ice and fruit of your choice to garnish. We love using orange slices, cranberries, or cherries.
5. Pumpkin Smoothie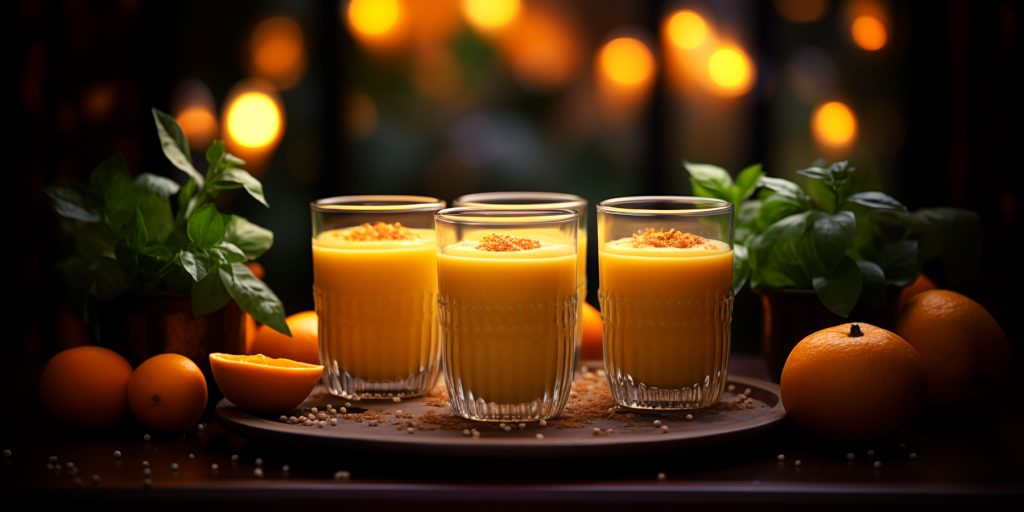 Easy Thanksgiving mocktails do not get any cozier than our Pumpkin Smoothie. Add 0.25 cup pumpkin purée, 1 frozen banana, 1 tablespoon of ground flaxseed, 0.25 teaspoon pumpkin pie spice, 1 cup of your milk of choice, and 0.25 teaspoon of vanilla extract to a blender. Blend until smooth. Add 1 teaspoon of brown sugar (or sweetener of choice) and blend again. Taste and adjust the sweetness to your liking. Best enjoyed icy cold.
Easy does it! 9 Freezer Door Cocktails for Easy Hosting
6. Apple Cider Floats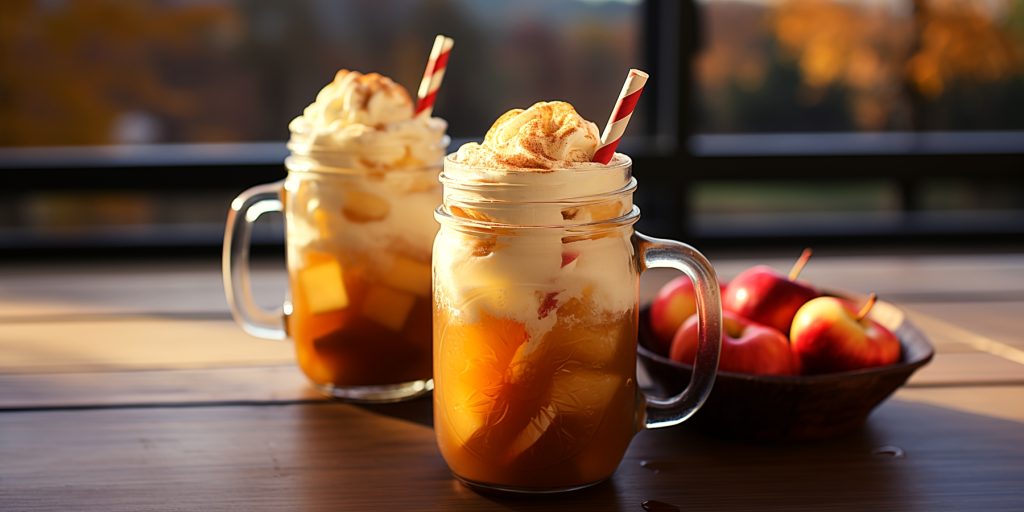 Embrace seasonal ingredients by whipping up one of our favorite mocktail recipes for Thanksgiving, featuring apple cider. To make one Apple Cider Float, warm a cup of apple cider in a saucepan over medium heat. Ladle the warm sider into a heat-proof mug rimmed with caramel and cinnamon sugar, and top it with a scoop of vanilla ice cream. Add whipped cream and garnish with apple slices and a cinnamon stick. Drizzle some more caramel sauce over top for extra indulgence, and tuck in!
7. Mock Champagne Punch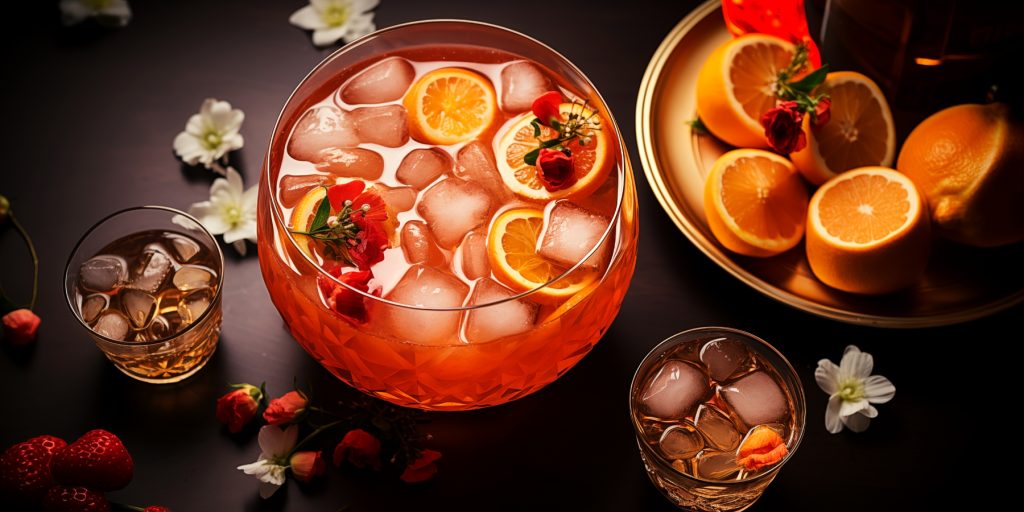 Arguably one of the best Thanksgiving mocktails for folks who love a bit of effervescence, this Champagne Mocktail Punch is all about the sparkle. It's also super easy to make. Simply combine 4 cups of chilled grape juice and 4 cups of chilled ginger ale in a punch bowl. Stir very gently, and garnish with berries. Allow guests to serve themselves and sit back to enjoy a festive, totally chilled celebration.
Sober-curious? 8 Easy Mocktails for Simple and Clean Sipping
8. Mulled Apple Cider
If you love your house smelling all festive when your guests arrive for a Thanksgiving feast, non-alcoholic Mulled Apple Cider is the way to go. In a medium saucepan, combine 4 cinnamon sticks, 0.25 teaspoon ground cloves, 0.25 teaspoon allspice, the peel of one orange, and the peel of one lemon.
Add half a cup of maple syrup and 6 cups of fresh, unfiltered apple juice. Heat through until almost boiling, then reduce the heat to low and simmer for 30 minutes. Remove from the heat and serve in heat-proof mugs with apple slices and orange twists.
9. Cherry Punch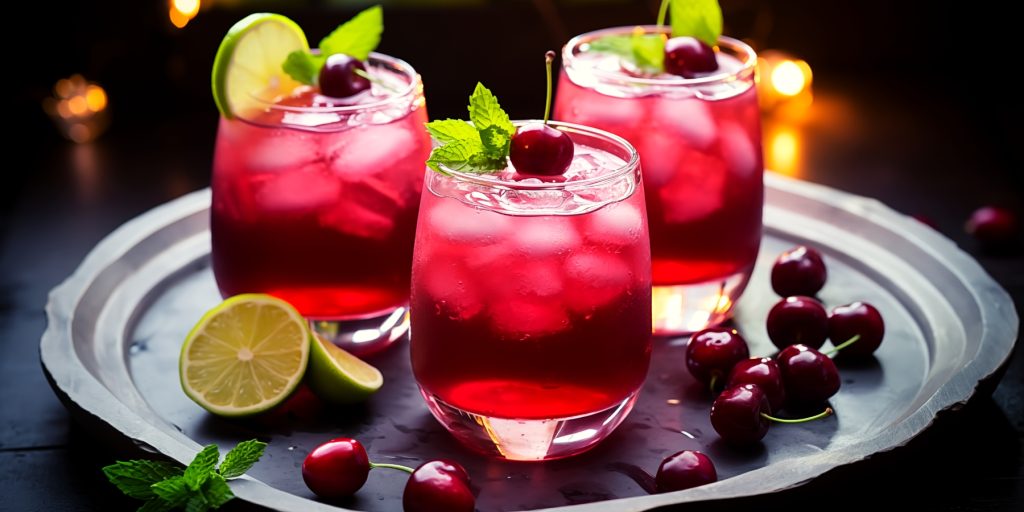 We love a cozy tea cocktail, and the tartness of cherry juice adds a beautiful touch of brightness to this make-ahead punch.
To make an easy Cherry Punch, add 6 cups of boiling water to a pot with 4 bags of your fruit tea of choice, 2 cinnamon sticks, 3 cloves, 3 star anise, and 5 cardamom pods. Steep for 10 minutes. Once it's ready, add 2 oz orange juice, and 10 oz of cherry juice. Wash and cut two oranges, an apple and a pear into cubes or slices, setting some aside to use as garnish.
Put everything in a pot and heat through for five minutes on a low heat. Pour through a fine sieve into your punch bowl or jug. If you prefer to serve it cold, allow the mixture to cool and serve over ice. Alternatively, enjoy it hot in heat-proof mugs.
Get jolly: 12 Christmas Mocktail Recipes Full of Festive Cheer
10. Christmas Morning Punch
This sparkly, festive drink is a great option for the whole family, and perfect for holiday occasions where you want to clink a clean one. Add 2 cups of orange juice, 2 cups of cranberry juice, 1 cup of pineapple juice (fresh or tinned), and 1 cup of ginger ale to a large pitcher with ice. Give it a stir and serve. We love dressing it up with a few sugared cranberries or a slice of orange as garnish.
11. Virgin Cranberry Mojito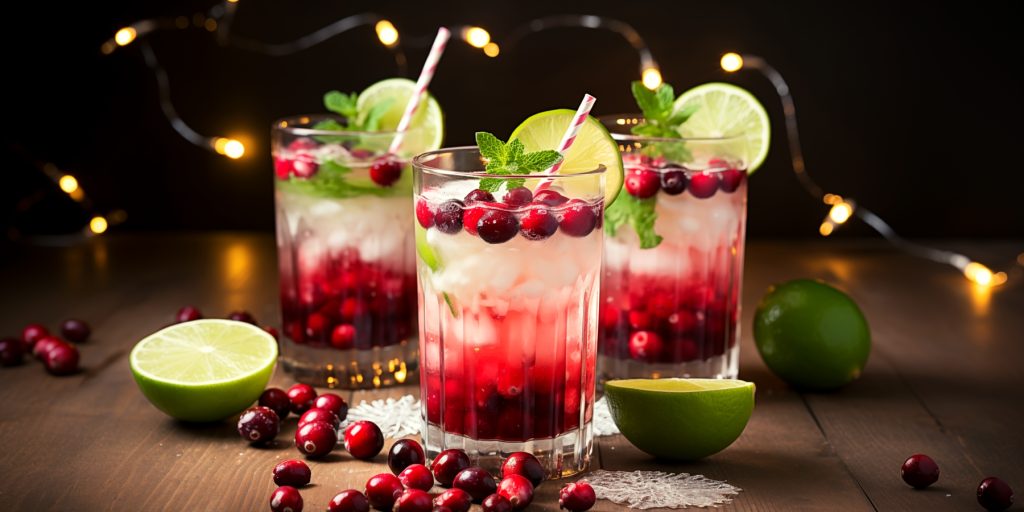 In the mood for something tall, cool, and refreshing with a holiday-themed twist? Try the Virgin Cranberry Mojito. Muddle 4-5 mint leaves and 1 tablespoon of fresh lime juice in the bottom of a tall glass. Add 3 tablespoons of cranberry simple syrup and ice. Fill the remainder of the glass with club soda and stir. Garnish with mint leaves and cranberries. For a sweeter drink, use half club soda and half lemon-lime soda.
You might also like: 12 Easy Dry January Mocktails for a Tasty Reset
12. Crockpot Hot Chocolate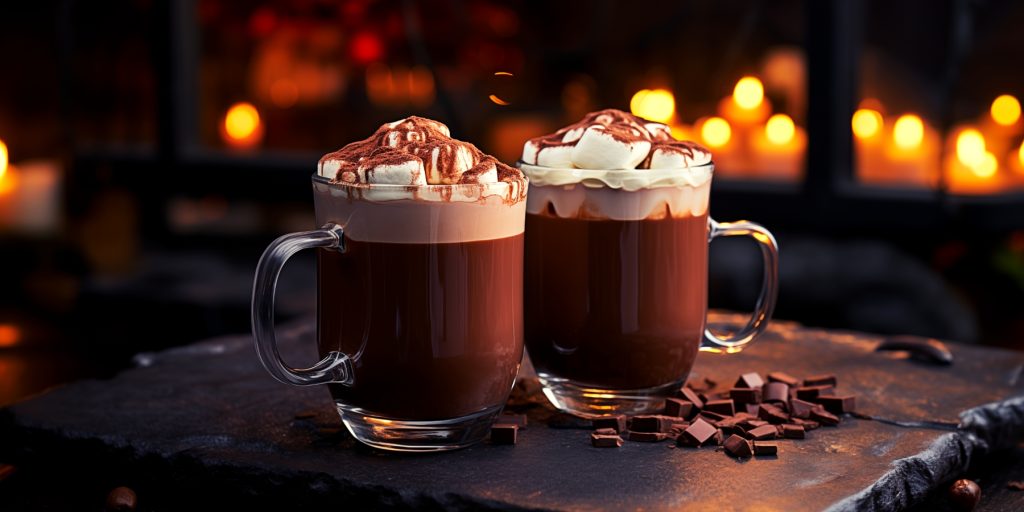 Sometimes all you need is to wrap your hands around a warm mug of hot chocolate, put on some fluffy socks, and cuddle up on the couch. This is when we like to whip up a batch of Crockpot Hot Chocolate.
In a microwave-safe bowl or cup, microwave one cup of milk to scalding (not boiling). This can also be done in a small saucepan on the stovetop. Gently whisk a quarter cup of cocoa powder into the milk. In a large slow cooker, combine a can of sweetened condensed milk, 6 cups of whole milk, 2 cups of heavy whipping cream, 2 teaspoons of vanilla extract, and 2 cups of semi-sweet chocolate chips. Finally, stir in the cocoa and milk mixture that you made first.
Cover and cook on low for about 2 hours, stirring often as it begins to warm up. This step is very important, as it ensures that the chocolate chips melt evenly and don't clump at the bottom. Once all the chocolate is melted, ladle the mixture into mugs and top them with marshmallows, whipped cream, and a mini candy cane if you're feeling a little extra.
13. Cranberry-Apple Cider
This easy pourer combines two fall favorites: cranberry and apple cider, which is always a winning combination. Simply add 2 oz apple cider, 2 oz cranberry juice, and 2 oz ginger ale to a serving glass over ice. Garnish with an apple slice, and serve. Effortless and refreshing!
Deck the halls: Christmas Cocktail Party Themes & Matching Cocktails
14. Sparkling Punch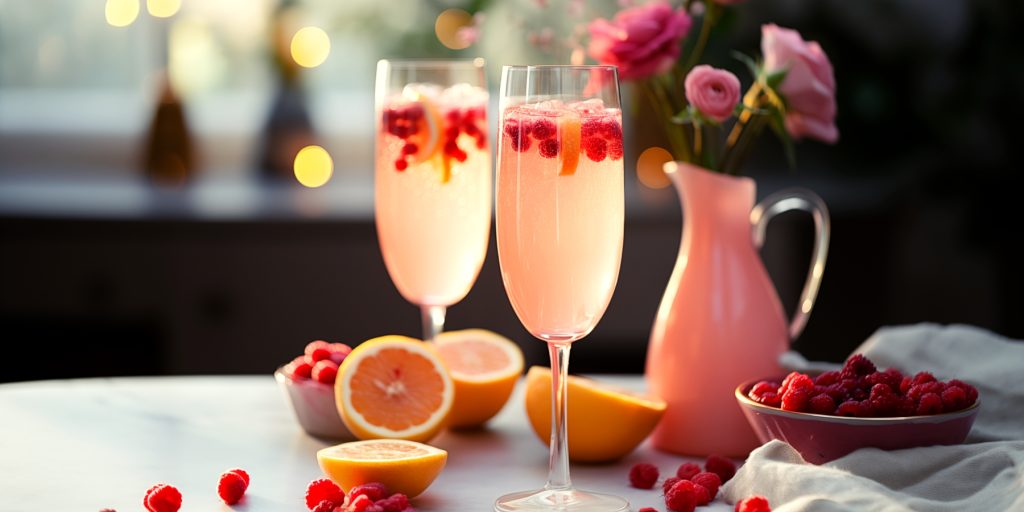 This Sparkling Punch recipe pairs up tangy pink lemonade with tart cranberry juice for a sensational sweet-and-sour combo. Stir together 1 can (12 oz) of frozen pink lemonade concentrate, thawed, and 4 cups of cranberry juice in a large pitcher. Cover and chill for at least 1 hour, or up to 24 hours. Stir in 4 cups of club soda just before serving. Garnish with fresh mint sprigs for a pop of color.
Learn more: Our 25 Best Thanksgiving Cocktails for a Festive Feast (2023)
15. Hot Spiced Tea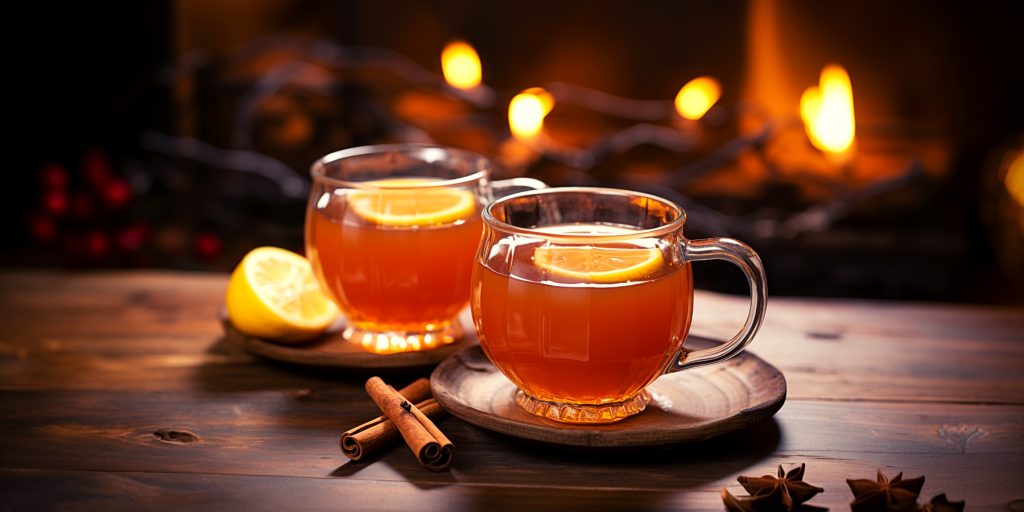 This Hot Spiced Tea is like a hug in a mug. Heat 8 cups of water in a saucepan until boiling. Turn down the heat to a simmer, add 5 black tea bags, and let it steep for 5 minutes. Remove the bags and add 2 cups of sugar, 2 cups of pineapple juice, 1.5 cups of lemon juice, and 3 cups of orange juice. Next, pop 1 cinnamon stick and 1 teaspoon of whole cloves into a cheesecloth and tie it up to make a spice bundle. Add this to the juice mixture, then simmer for about 10 minutes (or more). Remove the spice bundle, ladle the hot tea into heat-proof mugs, and serve.
See! It'll be easy to cut out the booze this Thanksgiving! Let us know which of our Thanksgiving mocktails you whip up this holiday and share the love by tagging us in your Insta pics. If you loved this line-up of festive YAY, remember to sign up for our newsletter so we can send more your way.