Our 25 Best Thanksgiving Cocktails for a Festive Feast (2023)
September 08, 2022 by Sonja Edridge
Everyone has their own Thanksgiving traditions that evoke special memories. Generally, they involve lingering get-togethers with family and friends, always centered around a feast of tasty food. This year, why not shake up some fabulous Thanksgiving cocktails to express your gratitude and give thanks? If you're a newbie to hosting the celebration this year and don't quite know where to start, here's our go-to guide for the best Thanksgiving cocktails to make new traditions.
1. Kir Royale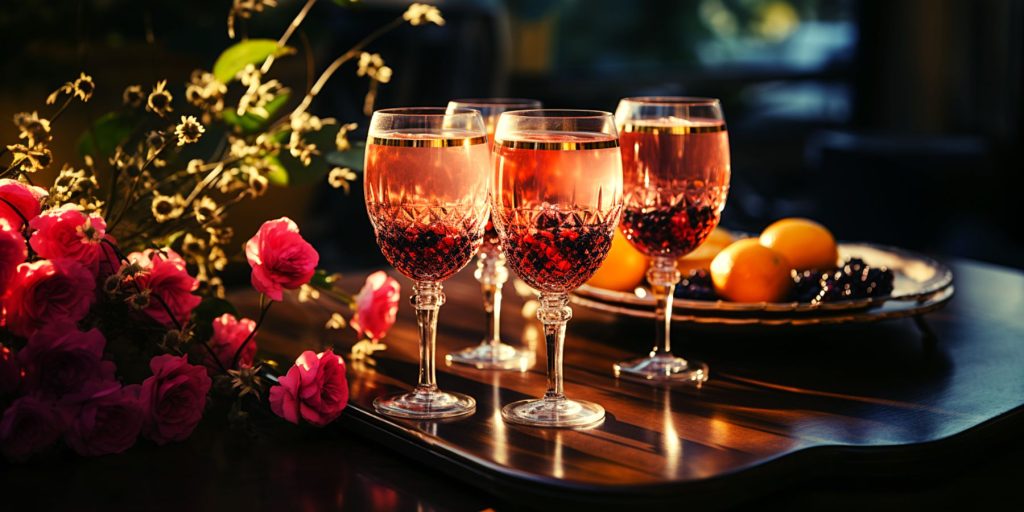 This French Champagne cocktail (aka Kir Royale) is a New York City favorite and an incredibly simple cocktail to master. You'll wonder why you've waited all this time to try one! To make, pour a dash of crème de cassis into a flute glass and top up with an imperatively dry Champagne to deliver a crisp bubbly sip that's laced with jammy blackberry. We give thanks to Canon Félix Kir, the priest who mastered this marvel in the mid-19th century in Dijon, France. Salut!
2. Apple Cider Margarita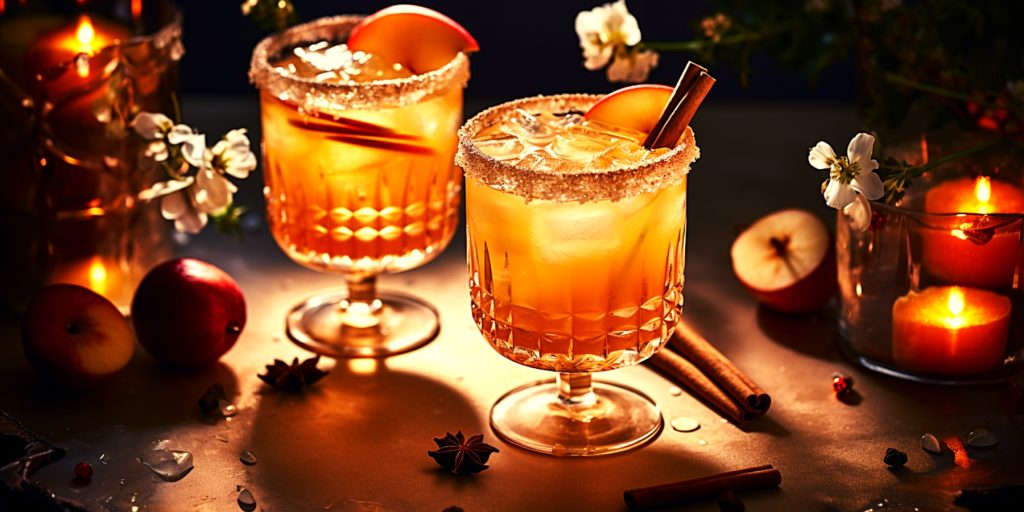 Put a spin on your favorite Margarita to give it all the fall feels. It's apple cider season, after all, so make apples an obvious ingredient to add to all your fave fall cocktails. To make an Apple Cider Margarita, pour your best tequila into a glass and top it up with tasty apple cider. Up the ante with your garnish and add a cinnamon sugar rim. Time to snuggle up around a crackling fire with friends and family and a glass of this winter warmer.
Read next: 13 of the Coziest Warm Winter Cocktails to Enjoy by the Fireside
3. Hot Buttered Rum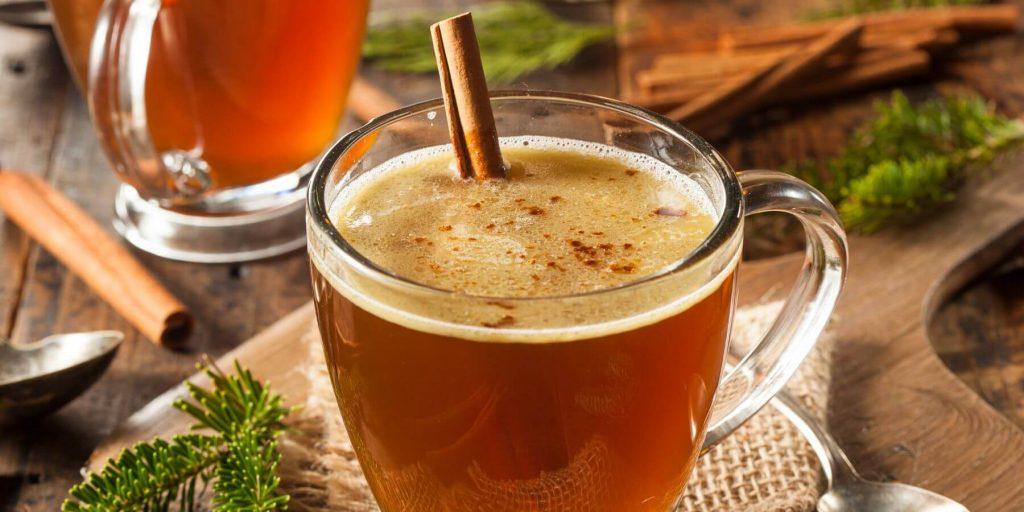 Looking for a perfect fireside sip to enjoy with family before the Thanksgiving feast? The irresistibly warm and sweet Hot Buttered Rum cocktail has been one of the favorite traditional Thanksgiving drinks for decades. To make one, mix a simple batter of butter with brown sugar, cinnamon, allspice, and nutmeg and top it up with rum and hot water for the ultimate comfort sip. It's the perfect reward after a chilly hike.
4. Pumpkin Spice White Russian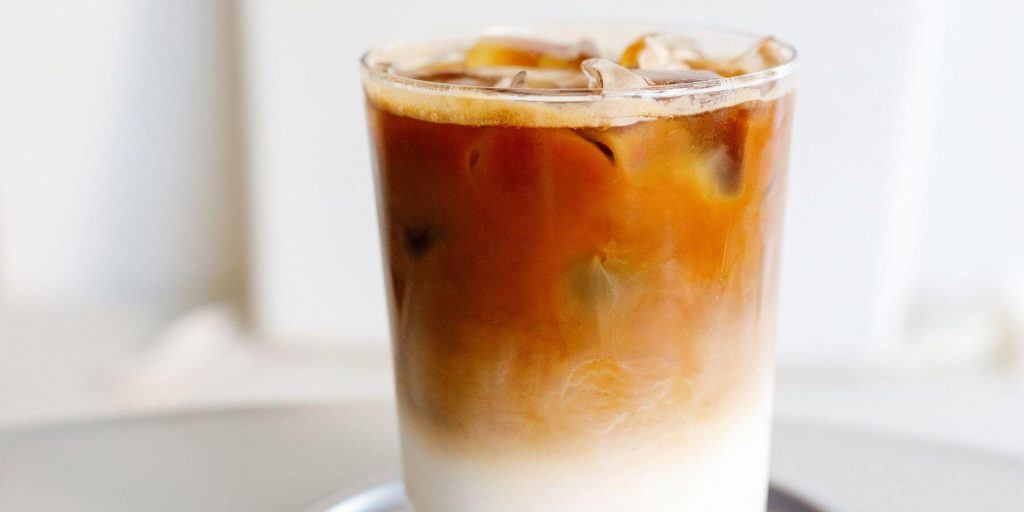 If you're unfamiliar with a White Russian, it's a delicious mix of coffee liqueur, and vodka swirled with heavy cream. Add a fall twist of pumpkin spice creamer and a graham cracker rim to make an indulgent and decadent drink. This dessert sip is bound to become one of your best Thanksgiving cocktails to serve throughout the entire festive season. Finish with a little whipped cream and indulge!
Learn more: 24 Easy Winter Cocktails to Warm Your Home
5. Mulled Wine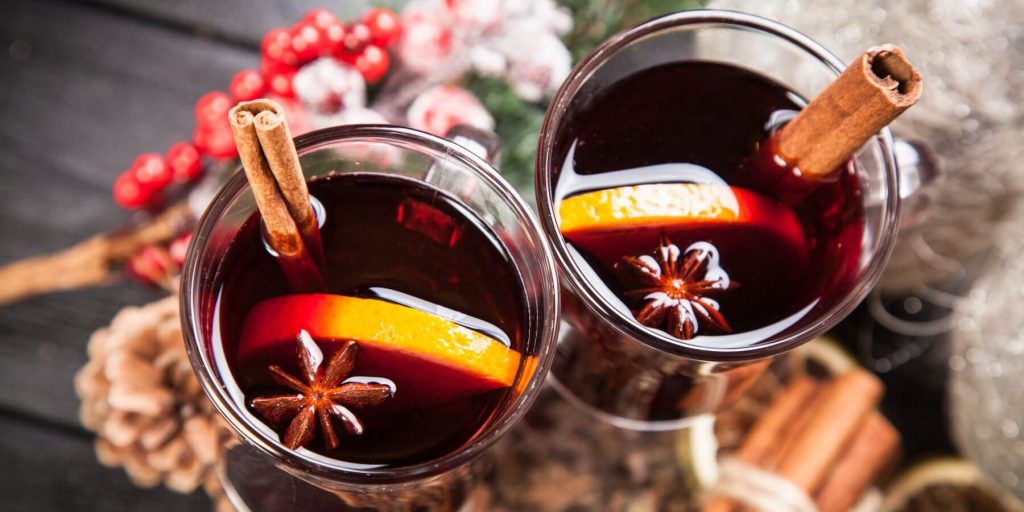 We all need simple Thanksgiving cocktails that are easy to ladle into mugs when guests arrive. If you are looking for something that'll warm you from the inside out, Mulled Wine is the answer! This spiced cocktail is easy to serve a crowd and is a super popular sip across Europe in the winter. Simmer red wine, spices, brandy, fresh oranges, and little sugar in a pot for up to 3 hours, and then serve in mugs.
6. Hot Toddy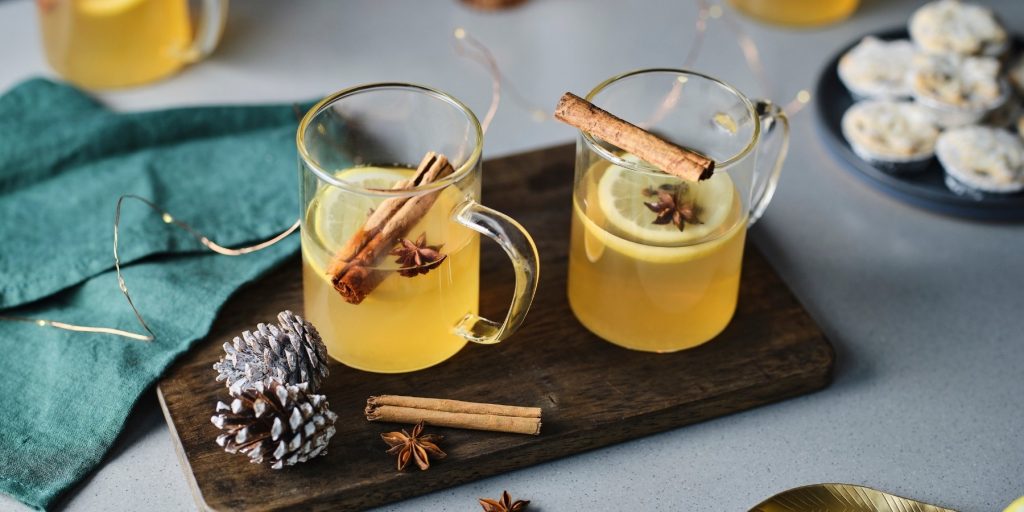 Looking for warming Thanksgiving drinks that are easy to make? A Hot Toddy is an ideal drink as you can let the crockpot do all the work. To make a batch, simmer a good bourbon with festive spices, along with a squeeze of lemon juice, and keep it warm in a crockpot until your guests arrive. Another thing you can tick off the to-do list.
Stay cozy! 11 Best Winter Cocktail Recipes for Chilly Evenings
7. Maple Old Fashioned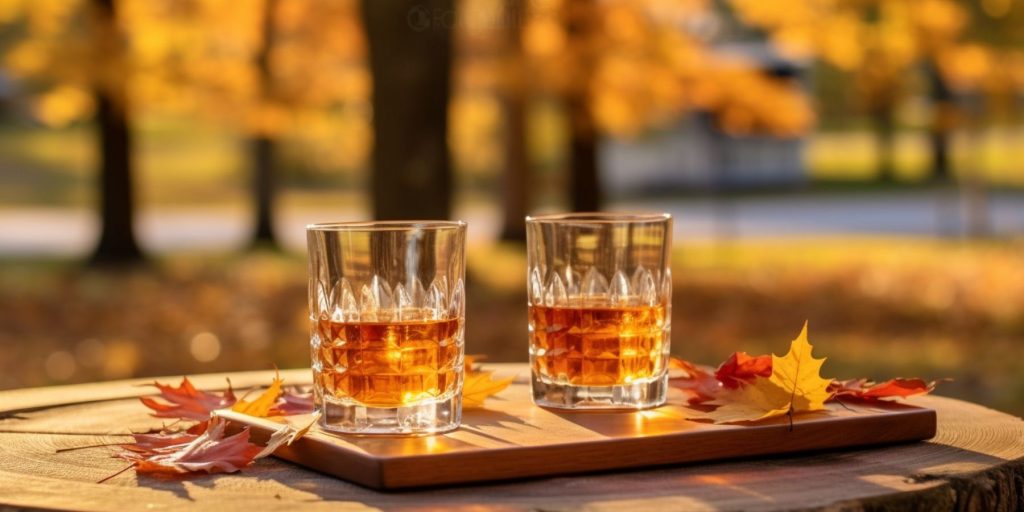 Our favorite Old Fashioned gets a fall twist of sweet maple syrup. Pair it with Wild Turkey Bourbon, it is jam-packed with vanilla, pear, and spice notes that blend beautifully with the rich golden maple to give this cocktail all fall flavors. For extra apple pie vibes, add a cinnamon sugar rim.
8. Apple Martini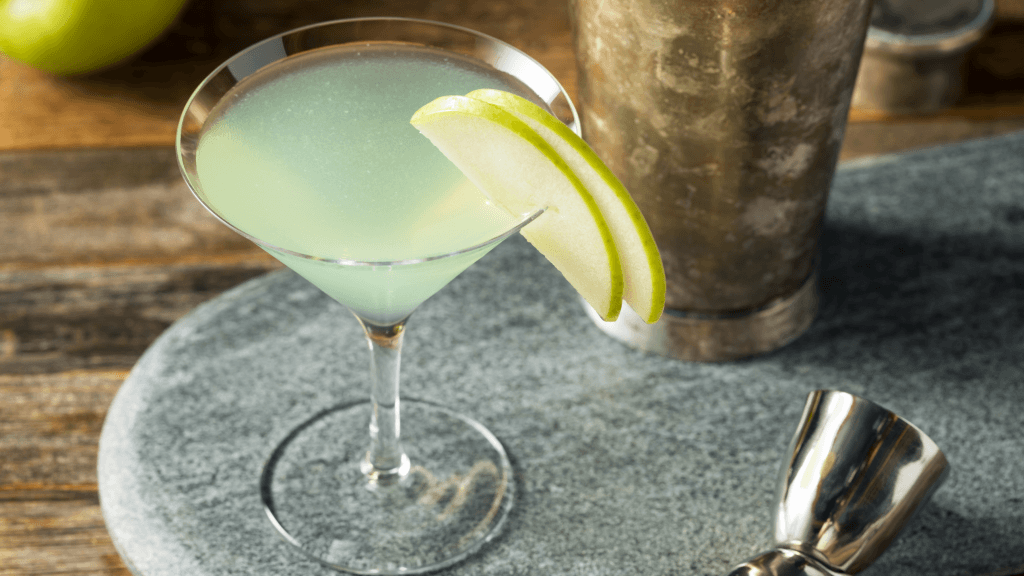 As fall is the season for all things apple, you need to try an Appletini! Shake up equal measures of vodka and cloudy apple juice with a dash of lemon juice for a sweet and sour cocktail. It's a delightful antidote to any overindulgence Thanksgiving may bring.
Spice it up: 23 Apple Cider Cocktail Recipes to Spice Up Your Fall
9. Aviation
Serving up all the glamor of a bygone era, an Aviation cocktail is so hot right now and perfect for those discerning gin lovers who are always on the hunt for something different. This turn-of-the-century cocktail delivers unusual floral notes with a crème de violette liqueur. A unique and tasty blend of gin, violets, cherry, and lemon, this lavender-colored cocktail is sure to impress the guests.
10. Boulevardier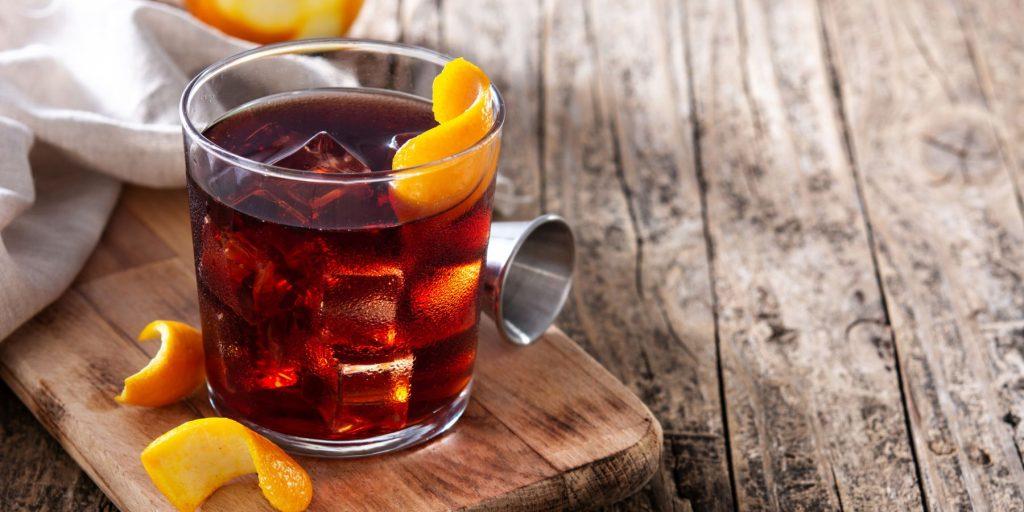 Another cocktail of the roaring twenties, the Boulevardier is a whiskey warmer that makes a perfect serve for Thanksgiving get-togethers. Just saying Boulevardier (in your best French accent) gives you all the Gatsby feels. It's an unusual but fabulous combination of whiskey and Campari that's sweetened with a dash of Cinzano Vermouth Rosso. This sophisticated sip is a must-try!
11. Irish Coffee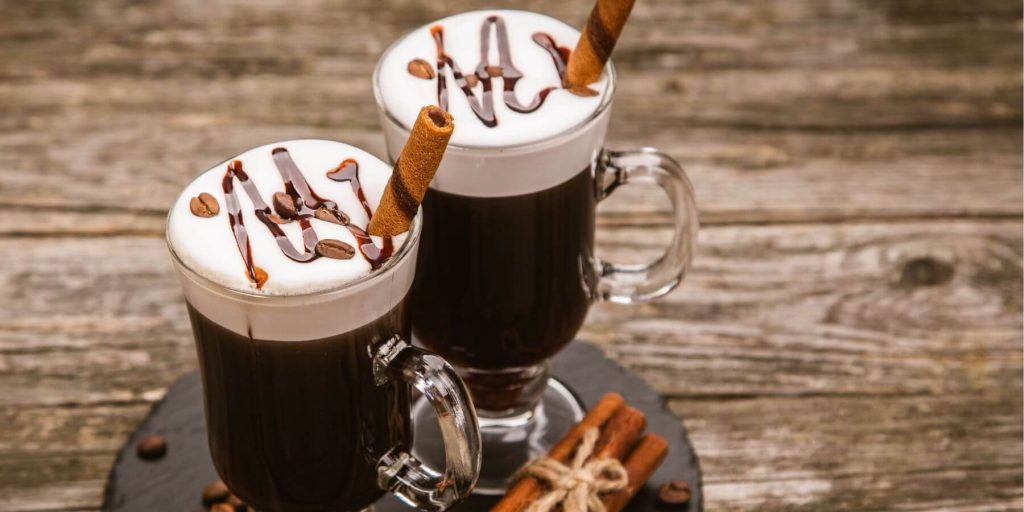 Calling caffeine lovers! Irish Coffee is an easy holiday favorite loved by all! Who doesn't love whiskey and coffee? Add a splash of whiskey (we're partial to Wild Turkey) to your favorite cup of coffee. It's especially good when sweetened with brown sugar and topped with cream. This is a perfect nightcap to enjoy on a chilly fall night after all the spoils of Thanksgiving.
12. Cranberry Orange Whiskey Sour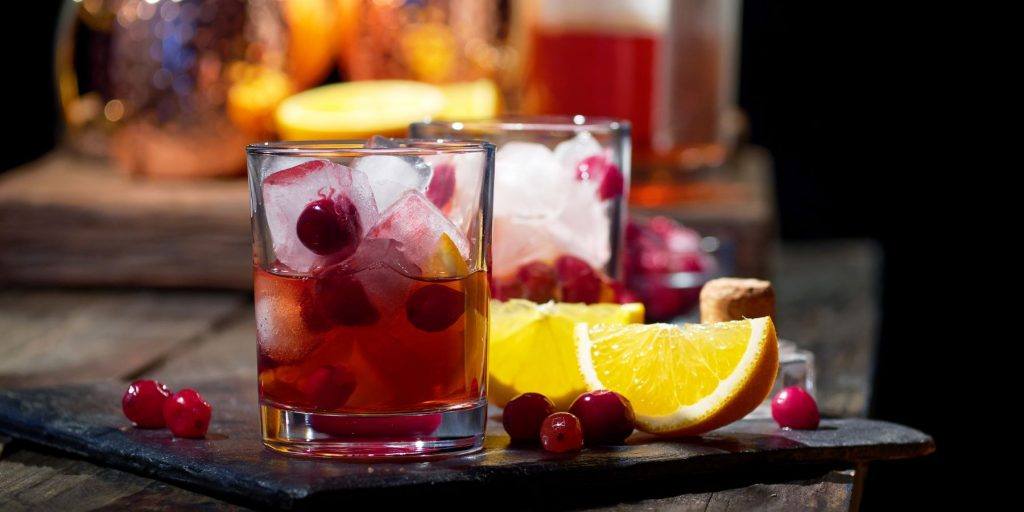 Simple Thanksgiving cocktails can be easy to pour without compromising on flavor in the least. Take the Cranberry Orange Whisky Sour, for instance. This beautifully layered drink features 2 oz Wild Turkey 101 Whiskey, 0.5 oz Grand Marnier, 1 oz unsweetened cranberry juice, 3 oz fresh orange juice, 0.5 oz fresh lemon juice, and 0.5 oz simple syrup, which is shaken and strained into a chilled glass. This is then topped off with 2 oz of ginger beer and garnished with something pretty like orange peel or fresh thyme.
Love ginger? All the Tangy Ginger Beer Cocktails You'll Ever Need!
13. Pecan Pie Martini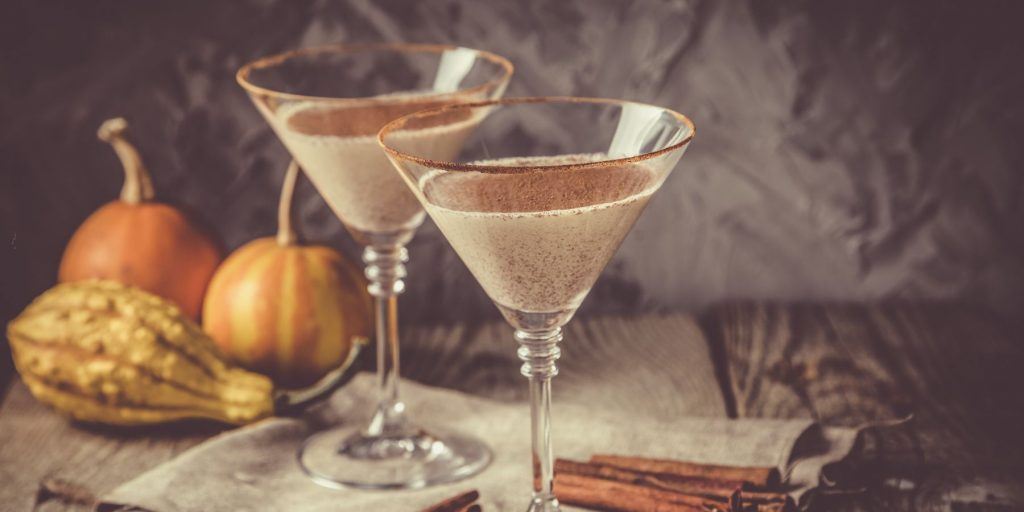 There are very few easy Thanksgiving alcoholic drinks that are quite as moreish as the Pecan Pie Martini cocktail. Creamy, sweet, and boozy, it's perfect to serve as a dessert or an indulgent nightcap at the end of the evening. The recipe calls for 2 oz cream liqueur, 2 oz creme de cacao, 1 oz bourbon, and 1 oz half-and-half, which is shaken with ice until cold, and then poured into martini glasses. If you really want to push out the boat, you can coat the rim of the glasses in caramel and dip it in chopped pecans beforehand.
14. Maple-Bourbon Smash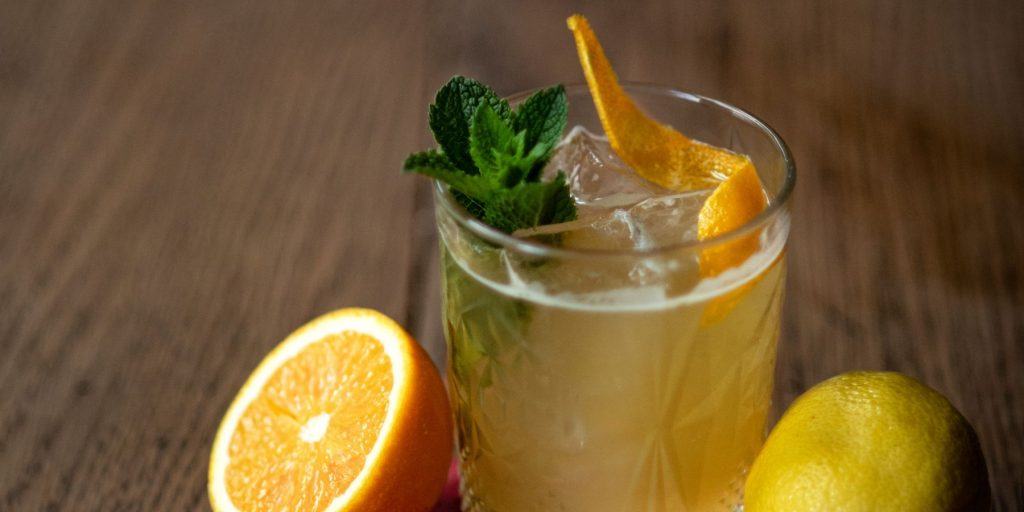 A delicious riff on the classic Old Fashioned, this refreshing drink combines 2 oz bourbon, 0.5 oz maple syrup, 0.5 oz fresh lemon juice, 0.25 oz fresh lemon juice, 4 dashes of bitters, half an orange wheel, and 1.5 oz chilled club soda. You add the syrup, orange juice, lemon juice, and bitters to a rocks glass, then you add the orange wheel and muddle it lightly. Pour in the bourbon and give it a stir before filling the glass with ice and topping it off with club soda.
Read more: 17 Very Merry Bourbon Christmas Cocktails
15. Apple Cider Mimosa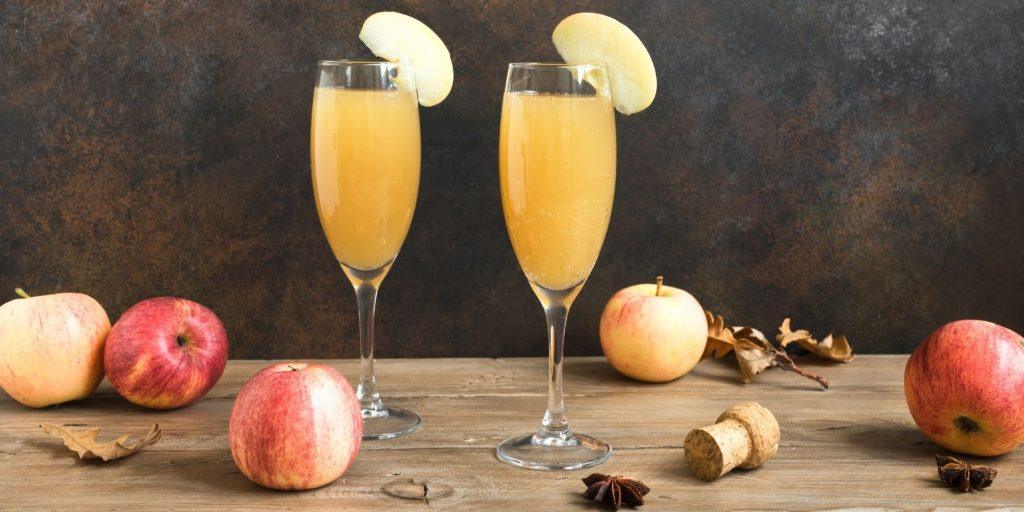 The Apple Cider Mimosa is arguably one of the best easy Thanksgiving cocktails for beginners. Featuring equal parts apple cider and Champagne, served with a sugar-and-cinnamon rim, it combines the festiveness of bubbles, with the warming flavors of harvest-time favorites.
Snuggle up! 6 Perfect Apple Cocktails to Make This Fall
16. Pumpkin Pie Moscow Mule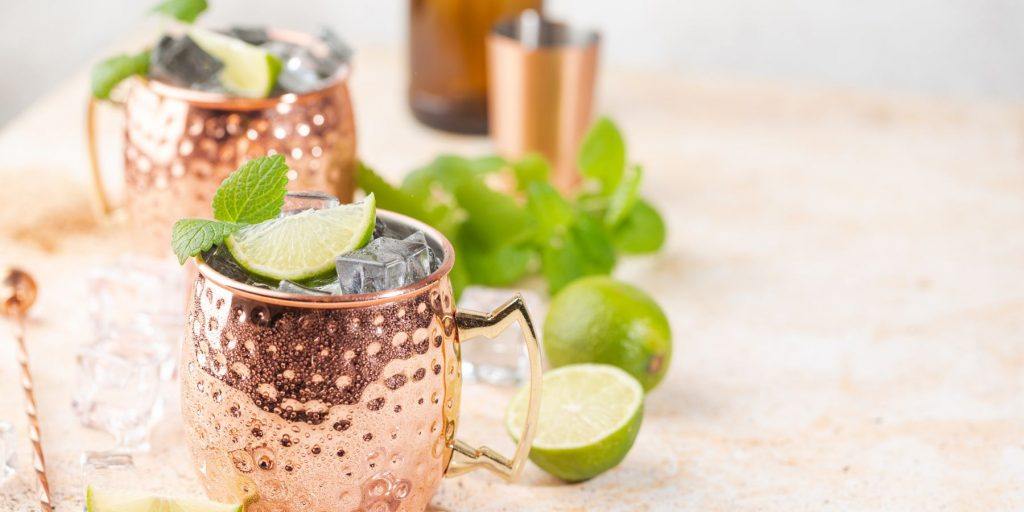 If you are a hardcore pumpkin spice fan, this one is for you! The Pumpkin Pie Moscow Mule follows the template of the iconic Moscow Mule but brings it right into the Thanksgiving theme by adding that delectable hint of pumpkin pie deliciousness. There are quite a few variations on this recipe, but we like to keep it as simple as possible.
You'll need 2 oz SKYY Vodka, 1 large tablespoon of pumpkin puree, 0.5 teaspoon pumpkin pie spice, a squeeze of lime, and spicy ginger beer. Shake the vodka, pumpkin puree, pie spice, and lime juice together in a cocktail shaker with ice, then strain into a copper mule mug filled with ice and top it off with ginger beer. Garnish with another sprinkle of pumpkin pie spice before serving.
17. Big Apple Manhattan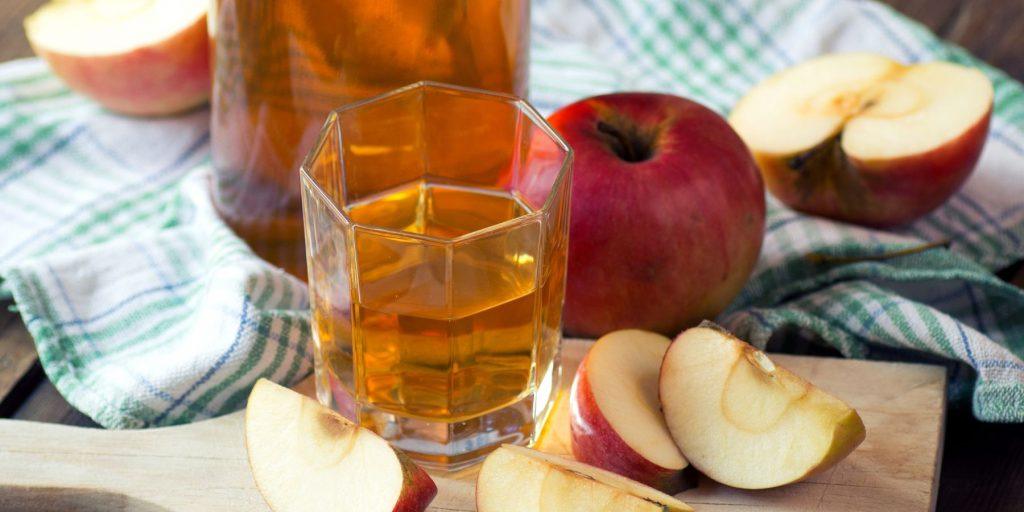 Apples are the ultimate fall fruit, and this variation on the Manhattan theme is a lovely way to incorporate it into your Thanksgiving drinks line-up. Add 2 oz Wild Turkey Rye Whiskey, 1 oz apple brandy, and 2 dashes of bitters to a cocktail shaker with ice and stir until cool. Strain into a glass and garnish with a single apple slice.
Hosting alcohol-free? How To Shake Your Best Cocktail into Mocktail
18. Cranberry Caipirinha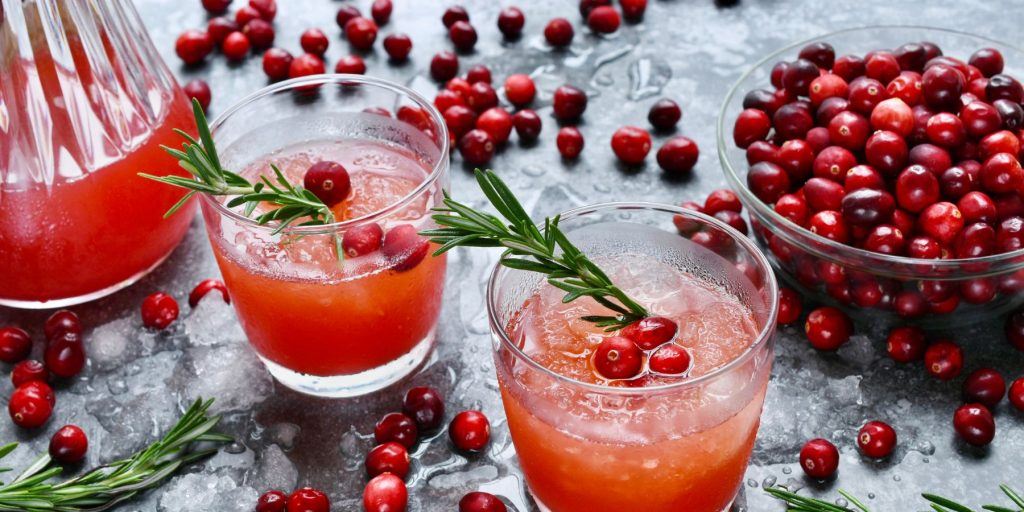 To make a Cranberry Caipirinha, you will need a quarter cup of fresh or frozen cranberries, half a lime, cut into quarters, a tablespoon of sugar, crushed ice, 5 oz cachaca, and chilled club soda. Muddle the cranberries, lime, and sugar together until the sugar dissolves. Fill the glass with crushed ice, and pour over the cachaca, stirring to combine. If you prefer a lighter drink, you can then top it off with some club soda as well.
19. Pumpkin Martini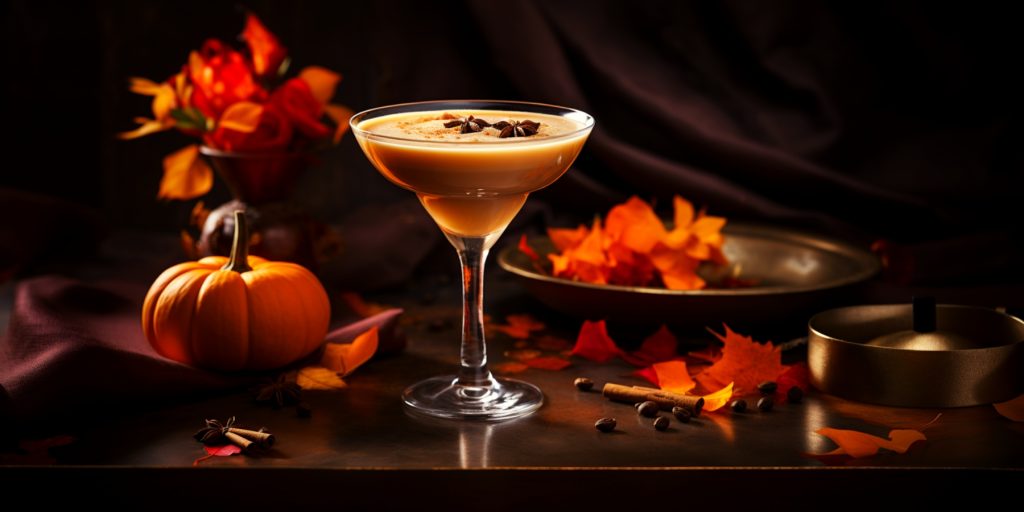 Our Pumpkin Martini is filled with pumpkin spice and all things nice, and it's up there with the best holiday Martinis to enjoy this season! With an indulgent combination of vanilla vodka, Irish cream pumpkin purée, and spice, this might just become your favorite dessert cocktail this season.
Easy does it: 18 Pumpkin Cocktails to Warm Up this Halloween
20. Hot Pumpkin Pie Cocktail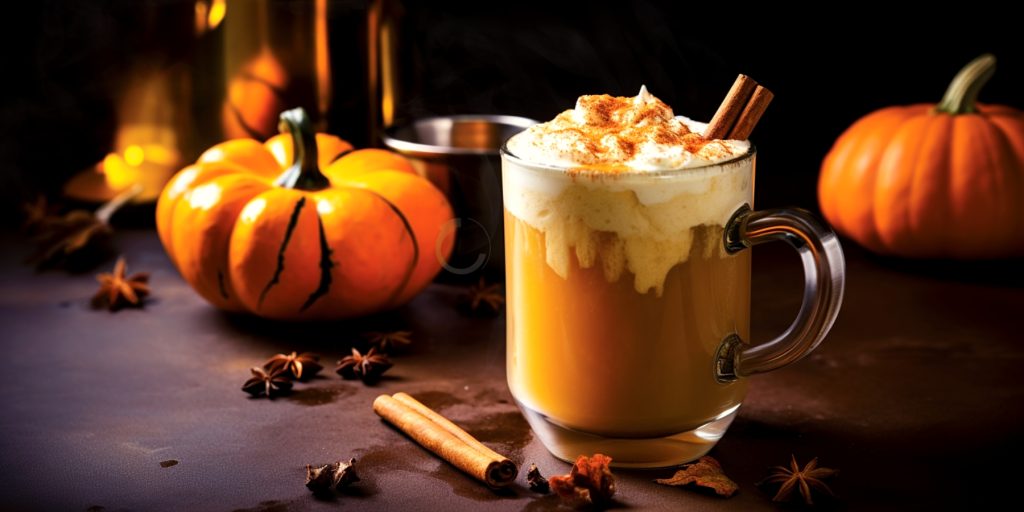 This Hot Pumpkin Pie cocktail recipe is packed with the comforting flavors of fall and is the perfect sipper for cold nights. Made with vodka, Irish cream, pumpkin pie purée, and cool whip, it's the ideal after-Thanksgiving dinner dessert drink.
21. Apple Pie Cocktail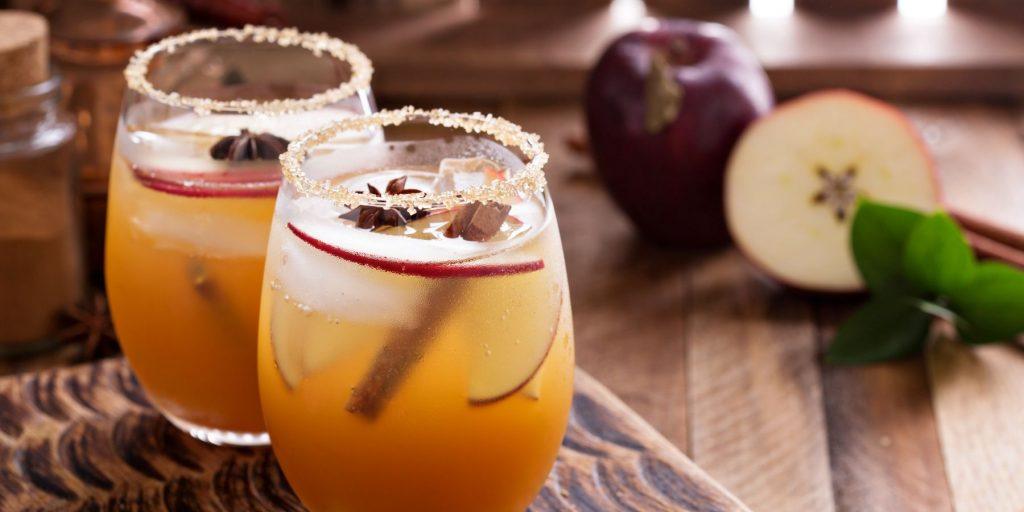 If you love the idea of a freshly baked apple pie straight out of the oven, you're going to adore our Apple Pie Cocktail. This easy-to-pour holiday staple comes together very simply, and layers all those wonderfully comforting pie-baking flavors that make grandma's kitchen such a beautiful place to be.
22. Apple Butter Old Fashioned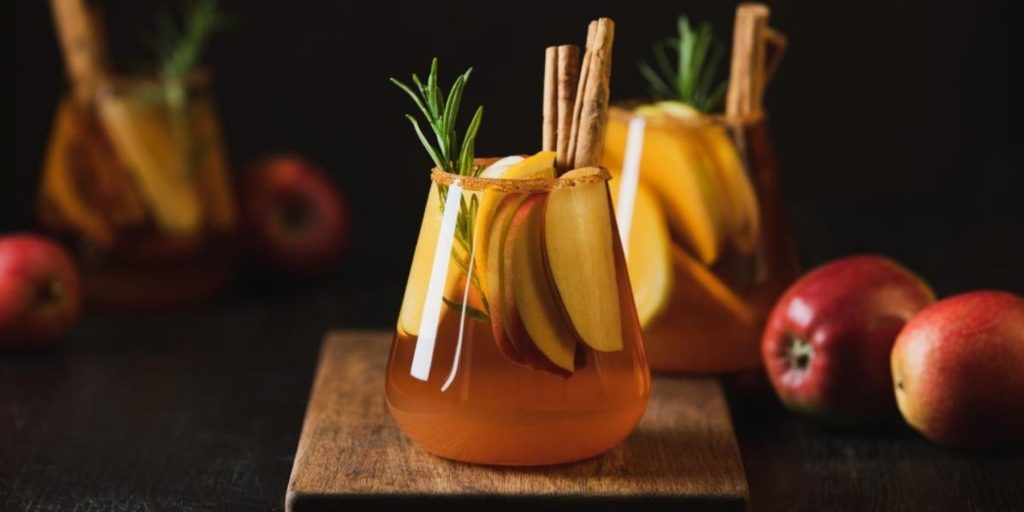 The Apple Butter Old Fashioned cocktail is packed with warm and spicy flavors synonymous with cozy apple pies. It combines apple cider, Wild Turkey 101 Bourbon, apple butter (of course!), orange bitters, and fresh lemon juice. This is dry shaken in a cocktail shaker (without ice), and then strained into a cocktail glass, topped with ginger beer, and garnished with a cinnamon stick and some apple slices.
23. Pomegranate Martini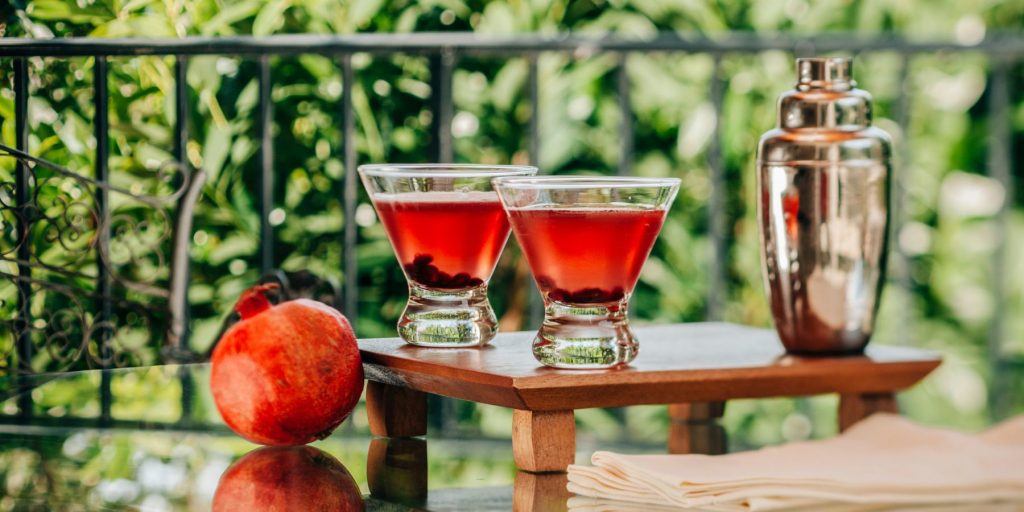 A Pomegranate Martini is similar to a Cosmopolitan but uses pomegranate juice instead of cranberry. This vodka-based clinker makes a nice, light accompaniment to all the heavy meals that tend to steal the show around Thanksgiving.
24. Gold Rush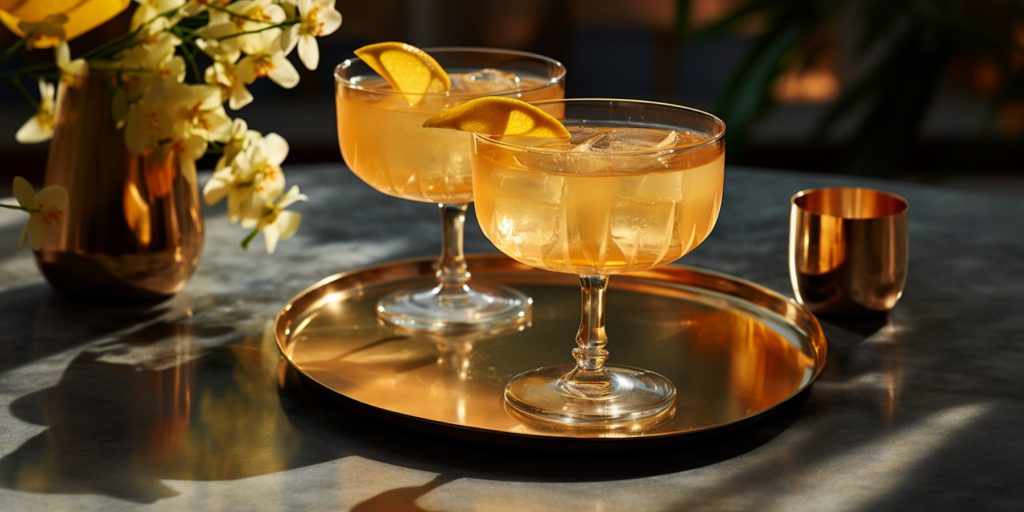 First invented in New York before prohibition, the Gold Rush cocktail shares similarities with the Whiskey Sour and the buzzy Bee's Knees, featuring Wild Turkey 101 Bourbon as a base spirit. Straightforward, sophisticated, and refreshing, it's the perfect pre-dinner serve at your Thanksgiving shindig.
You might also like: Snuggle Up with Our 20 Best Fall Cocktails
25. Paloma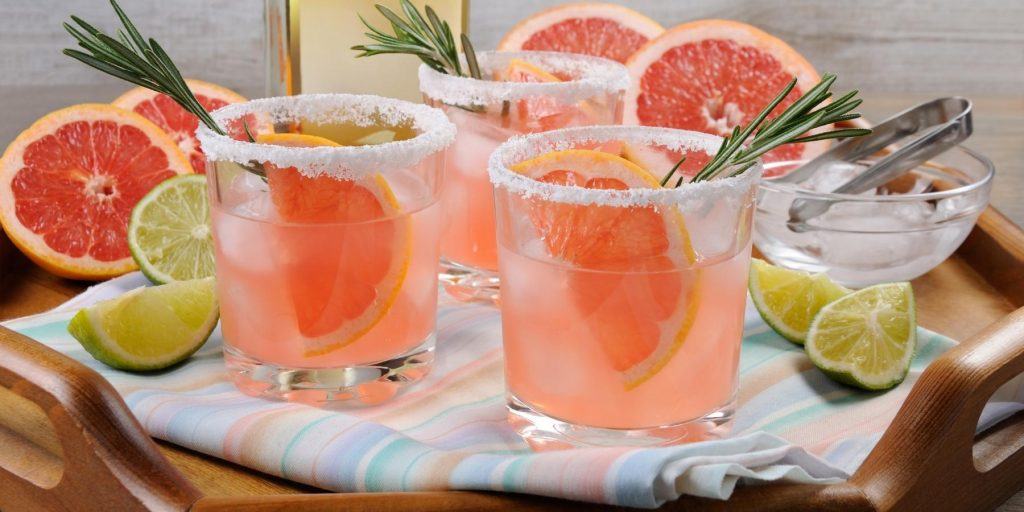 If you're looking for a low-calorie drink with a nice bit of kick, this grapefruit-infused cocktail is going to tick all your must-have boxes. The peppy Paloma has near-universal crowd appeal, and we love serving it with a nice snack platter before a family meal.
There you have it – 25 amazing Thanksgiving cocktails to whip up this year. Let us know which one you like best! In the meantime, remember to sign up for our newsletter so we can send the freshest seasonal inspiration straight to your inbox.
FREQUENTLY ASKED QUESTIONS
The best thanksgiving cocktails are the drinks that are easy to serve when hosting a crowd. The kitchen gets busy, so choose Thanksgiving cocktails that suit your time frame. Whiskey, bourbon and rum are ideal Thanksgiving drinks that make a perfect warming sip on Thanksgiving when it's chilly outdoors. 
You'll find that traditional thanksgiving drinks vary depending on where your region. An all American classic holiday cocktail has to be a Hot Butter Rum but a good old Irish coffee is a popular sip on chilly nights. You'll have to work on our list from top to bottom and find out which ones are your best Thanksgiving cocktails. 
Looking for the best Thanksgiving cocktails to serve with a turkey? Something sparkly is always delicious with a roast so pour a few Kir Royales for your guests over the main meal. 
Look at your menu and think about which Thanksgiving cocktails will suit your celebration the best. There are a few on our list that are a perfect serve before a meal, especially to warm and welcome your guests. Others make a perfect digestif to enjoy after dinner. If you're wanting to skip dessert, choose an indulgent cocktail like the Pumpkin Spice White Russian or a Hot Buttered Rum. If you're overwhelmed by hosting a celebration, choose simple thanksgiving cocktails like a Hot Toddy or a Mulled Wine that you can heat easily in a crockpot.