23 Apple Cider Cocktail Recipes to Spice Up Your Fall
August 31, 2022 by Louisa Davies
Celebrate this wonderful season by sipping on these delicious apple cider cocktail recipes, packed with all the fall flavors and ideal to share with your loved ones on Thanksgiving, Christmas, or at a get-together. From spicy twists to the classics like Mojitos and Margaritas to decadent dessert-like cocktails, apple cider is the real star of the show for your new favorite cocktails.
1. Mulled Apple Cider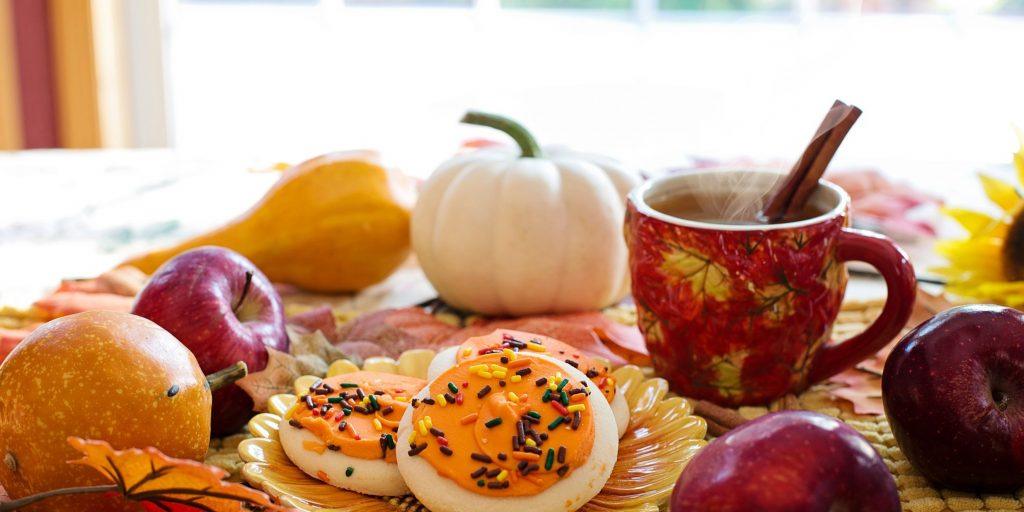 Get ready for the ultimate hot apple cider cocktail recipe for your holidays, with all the colors of fall thanks to the bright orange and red fruits! You just need apple cider, oranges, cardamom, cinnamon, cloves, cranberries, and ginger. This recipe is easy to prepare beforehand and reheat on a special day. What's more, the simmering apple and spices will make your house smell incredible.
2. Bourbon Apple Cider Cocktail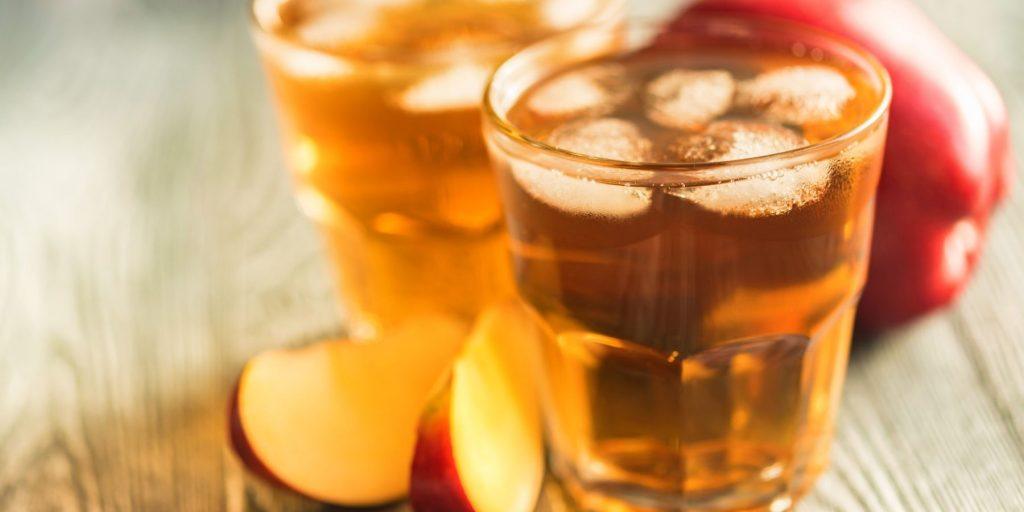 Give your apple cider a grown-up twist with this bourbon apple cider cocktail recipe. Mixed with apple cider, ginger beer, and all the spices, it's the perfect drink to warm you up on a cozy winter evening in. Choose your favorite bourbon and make sure you get fresh apple cider and cinnamon sticks to nail the fall flavors.
3. Hot Apple Cider Cocktail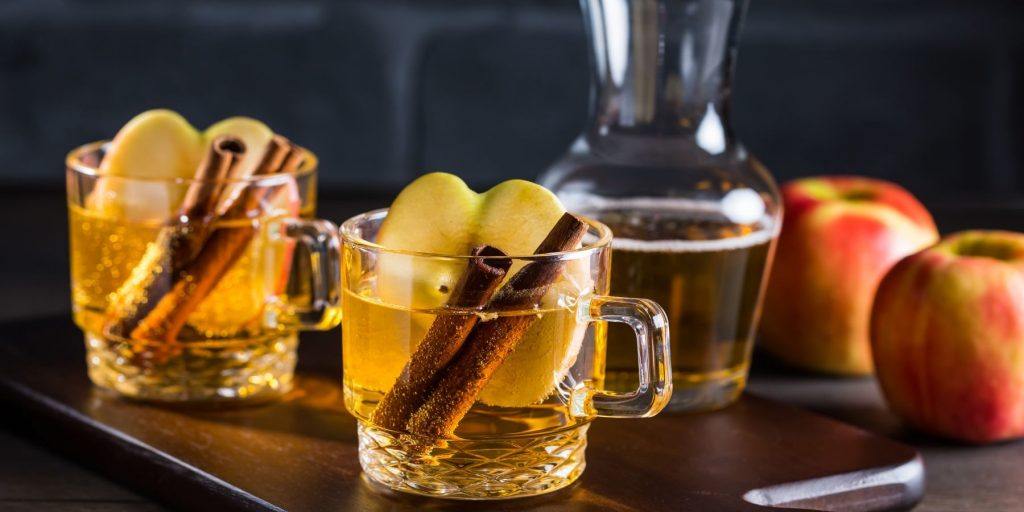 Keep warm on fall nights with a hot, steaming cup of this apple cider and bourbon cocktail recipe. Make your spiced cider with apple cider, orange juice, cinnamon, and anise, then pour into a glass and top it off with bourbon. This drink works as well if served cold!
4. Autumn Moscow Mule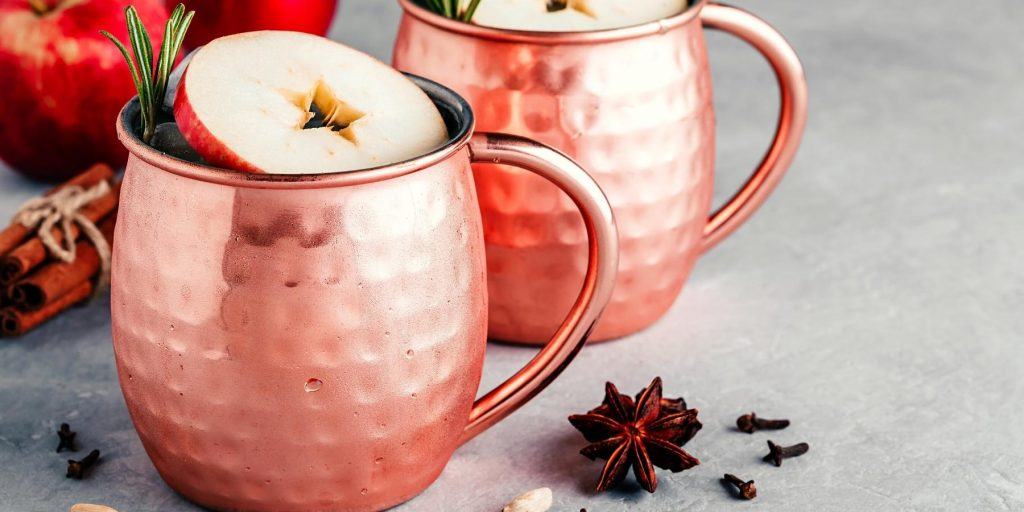 Take out your copper mug and get ready to make the best seasonal Moscow Mule. This classic cocktail starring vodka, ginger beer, and lime gets a fall outfit thanks to the sweet, tart apple cider. You can also make your own salted caramel sauce and have a Halloween-ready cocktail that tastes just like a candied apple.
5. Apple Cider Mimosa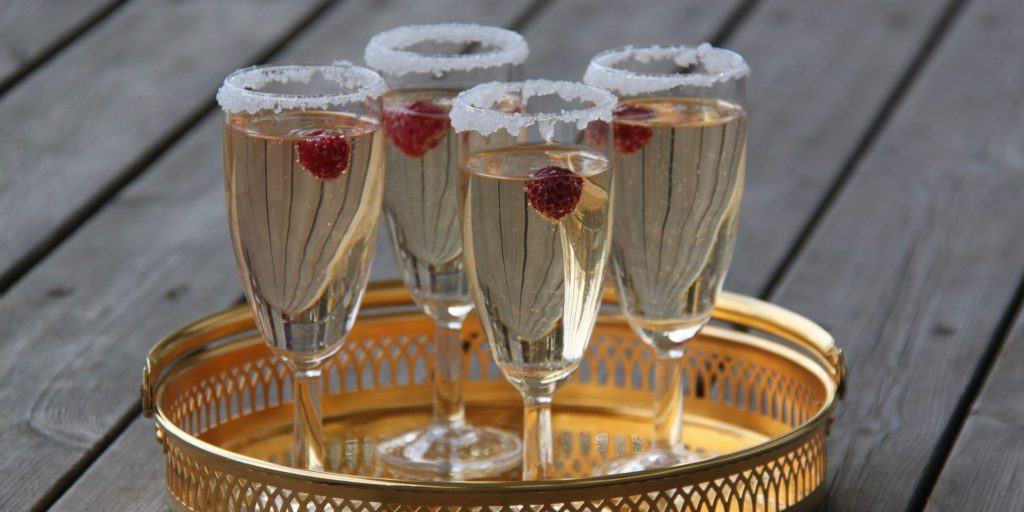 Who said brunch? If Mimosa sounded like a great Sunday pick me up, the apple cider Mimosa will add the extra cosiness you need. Plus, Mimosas are so easy to make and instantly elevate any celebration. Simply swap orange juice with apple cider and that's it! Rim your champagne glass with gold and silver sprinkles for an extra sparkly touch.
6. Apple Cider Hot Toddy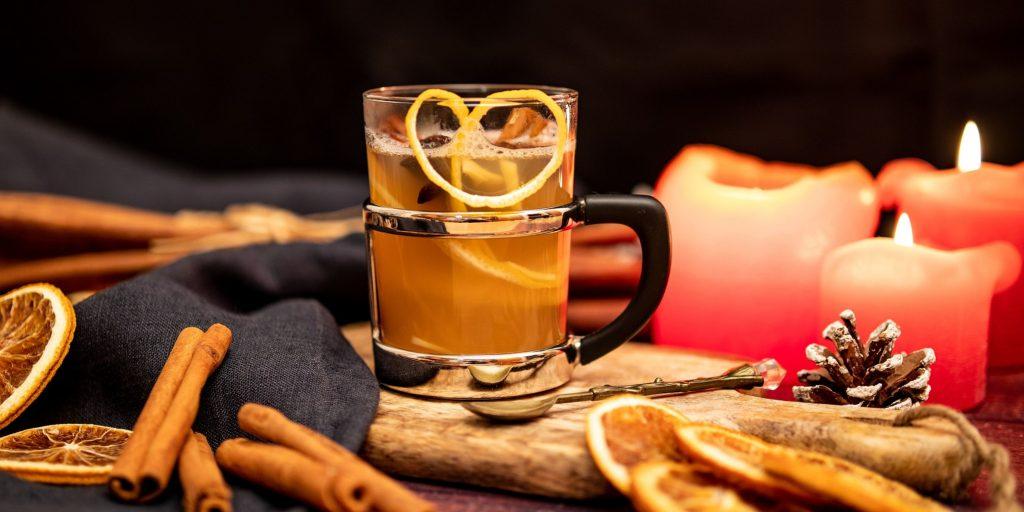 The Hot Toddy gets a delightful spin for fall and winter with the addition of warm apple cider. You can choose whiskey or apple brandy to make this Hot Apple Toddy, the secret is in fresh-pressed cider for best results. You can sweeten it with honey, agave syrup, or cinnamon syrup for a spicy touch. This hot cider drink will become your favorite for chilly evenings.
7. Apple Pie Martini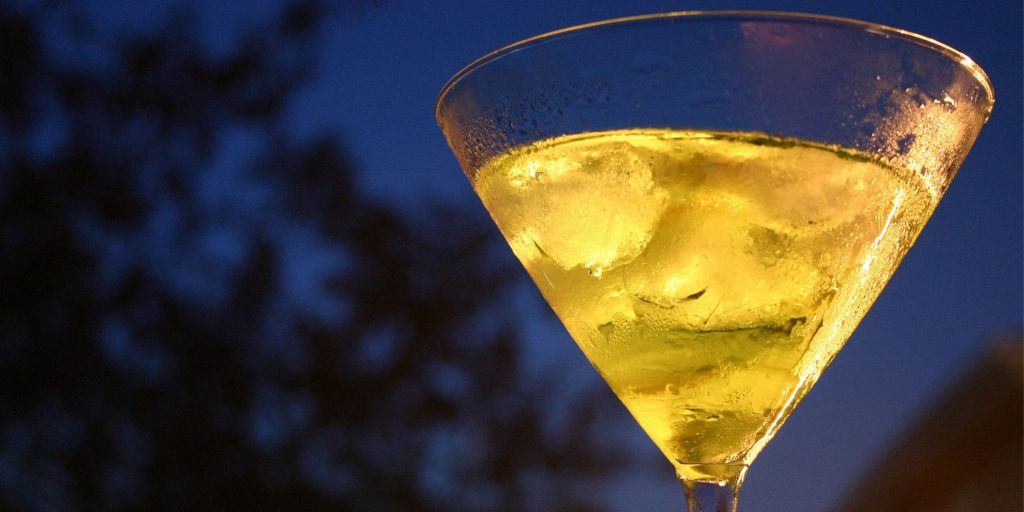 You can never have enough fruity Martini variations! The Apple Pie Martini is a must-do apple cider cocktail recipe for fall and it's basically a pie in a glass. To make this drink you'll need vodka, apple cider, cinnamon schnapps, simple syrup, and apple pie spice. We suggest garnishing with graham cracker crumbs, brown sugar, and cinnamon rim for a decadent dessert drink for your holidays.
8. Apple Cider Bellini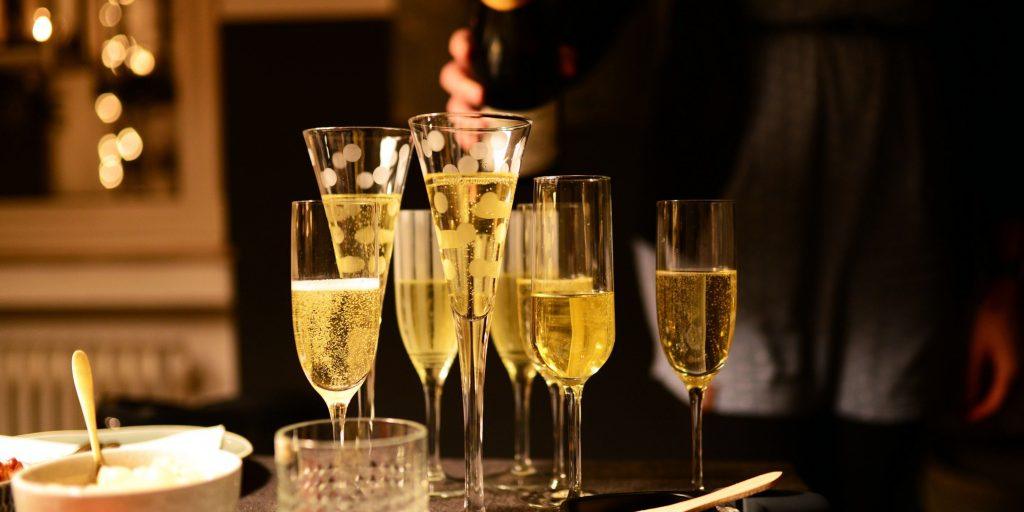 Need a quick 3-ingredients fix for your holiday menu? This Apple Cider Bellini will become a Thanksgiving favorite, possibly all the way to spring! This easy cocktail recipe calls for apple cider vinegar, apple-flavored vodka, and bubbles, either Prosecco or Champagne (the drier the bubbles the sweeter the cocktail). Garnish with rosemary or thyme for a sophisticated touch.
9. Apple Cider Mojito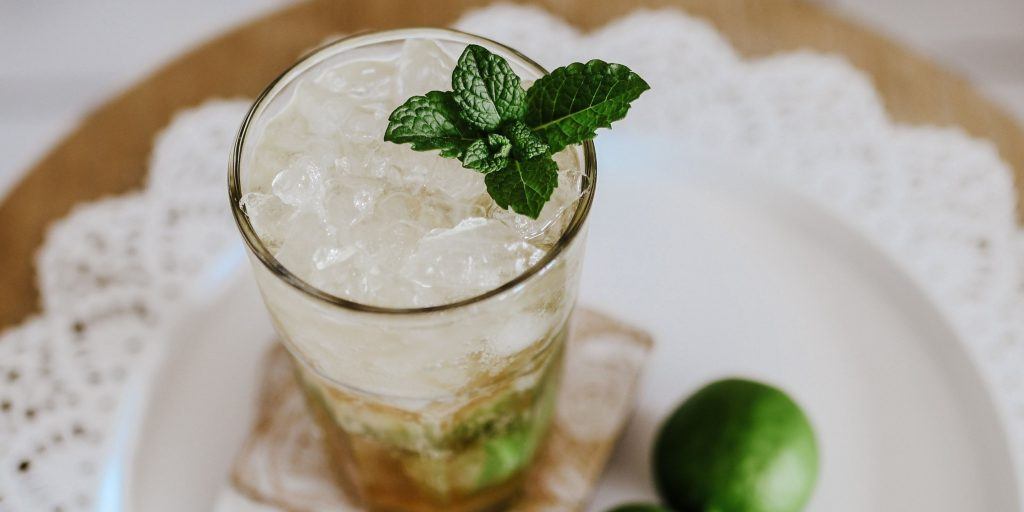 Mint and cider might sound strange, but trust us, this drink is the epitome of refreshing! Plus, it tastes like a liquid caramel apple. Combining fresh lime, muddled mint, apple cider, rum, and brown sugar simple syrup, this Mojito variation is ideal for fall days when the sun is still shining. Garnish with star anise, apple slices, cinnamon sticks, and more mint!
10. Apple Cider Spritz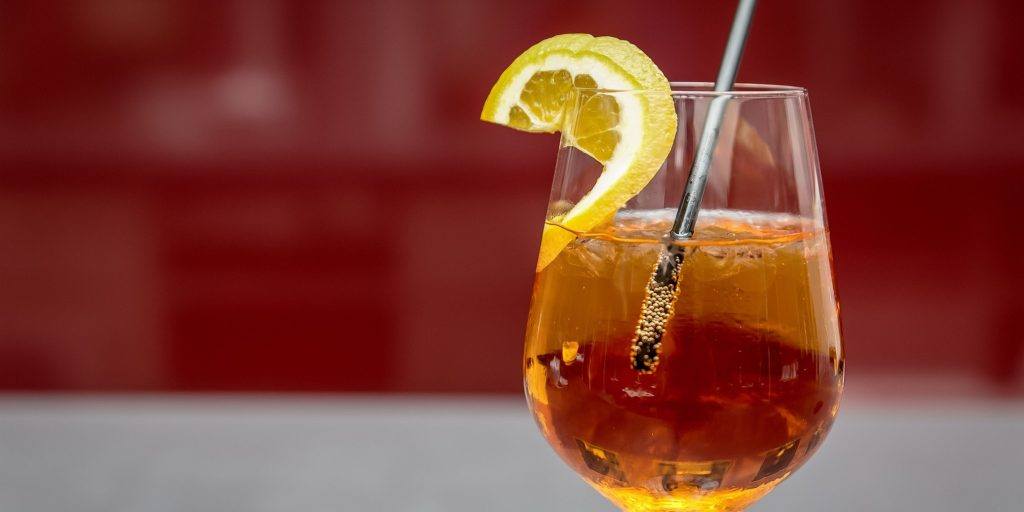 Loving the aperitif life? This drink is as crisp and bright as the best fall day. The Apple Cider Spritz gives the classic Aperol Spritz a fall outfit, with all the warmth of apple cider and pumpkin spices. You can also make a big batch filling a pitcher with apple cider and spices and topping it off with prosecco when your guests arrive. Cheers!
11. Poison Apple Cocktail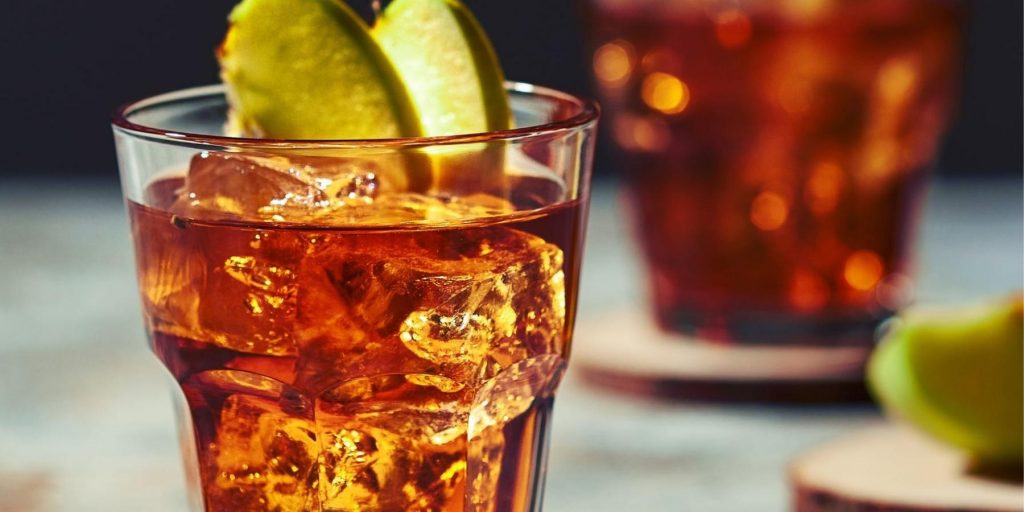 Don't worry, the poison is just in the name. This seriously delicious apple cider cocktail is all about flavor and aesthetics, as it uses edible glitter for a cinematic swirl effect. Mix apple cider, cranberry juice, whiskey, grenadine, and edible glitter, shake vigorously for about 30 seconds and serve.
12. Apple Cider Old Fashioned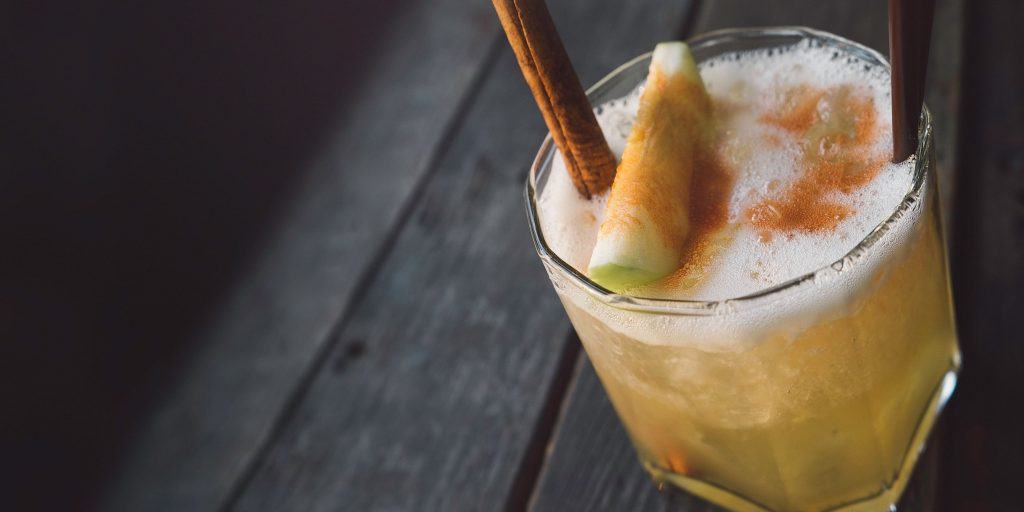 Whiskey lovers, the perfect combination of fall and tradition is here. When you're craving an Old Fashioned with an extra cozy kick, this apple cider twist will give you all you need. This recipe has only a few differences from the original. The first and obvious one is the addition of apple cider, and the second is to swap sugar/simple syrup with maple syrup for a tasty je ne sais quoi. Garnish with orange peel and a cinnamon stick for the perfect fall concoction.
13. Hot Buttered Rum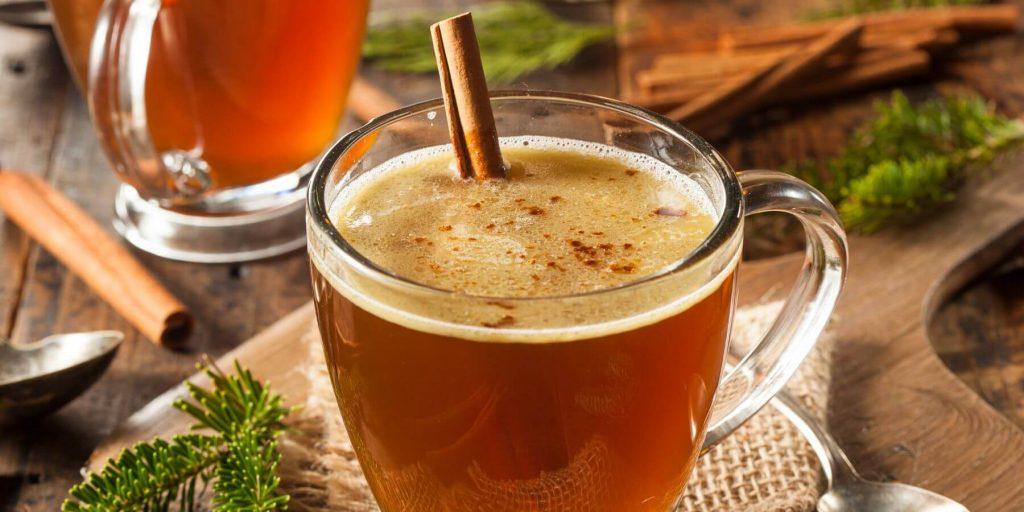 Looking for a wizard-worthy, boozy butterbeer recipe? The Hot Buttered Rum is probably one of the best apple cider cocktails around: golden, creamy, and with a foamy top that will give you a mustache when you drink it. Make the rum batter with softened butter, brown sugar, vanilla ice cream, and ground cinnamon, heat the cider, and combine all ingredients together in a mug with rum. Dumbledore approved!
14. Pumpkin Pie Sangria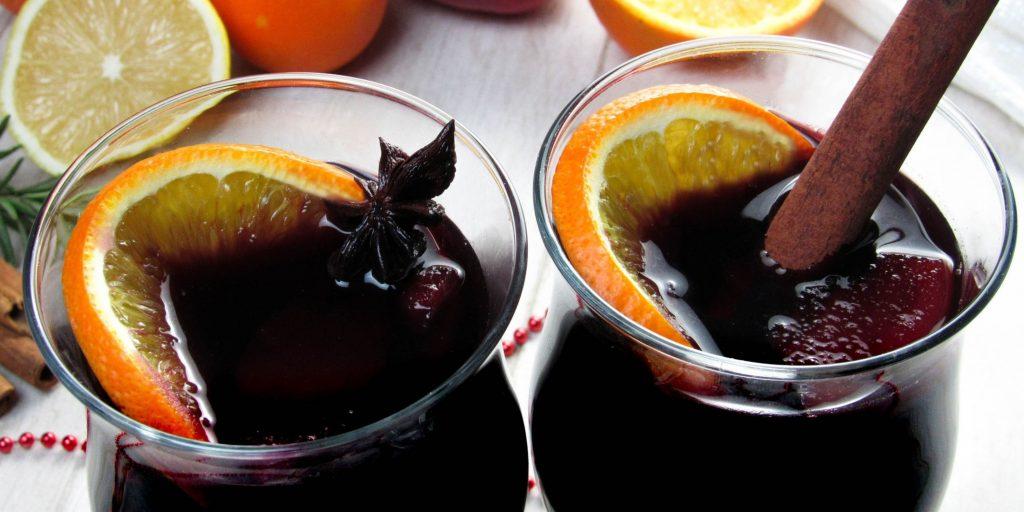 ¡Hola fall! It's incredible how pumpkin goes with anything whenever fall starts, even this traditional Spanish drink. To make our wintery sangria, we infuse wine with apples and pears. Just add apple cider – of course -, pumpkin spice syrup, spiced rum, and cinnamon, and serve for Thanksgiving, Friendsgiving, or a pumpkin-carving party!
15. Apple Pie Moonshine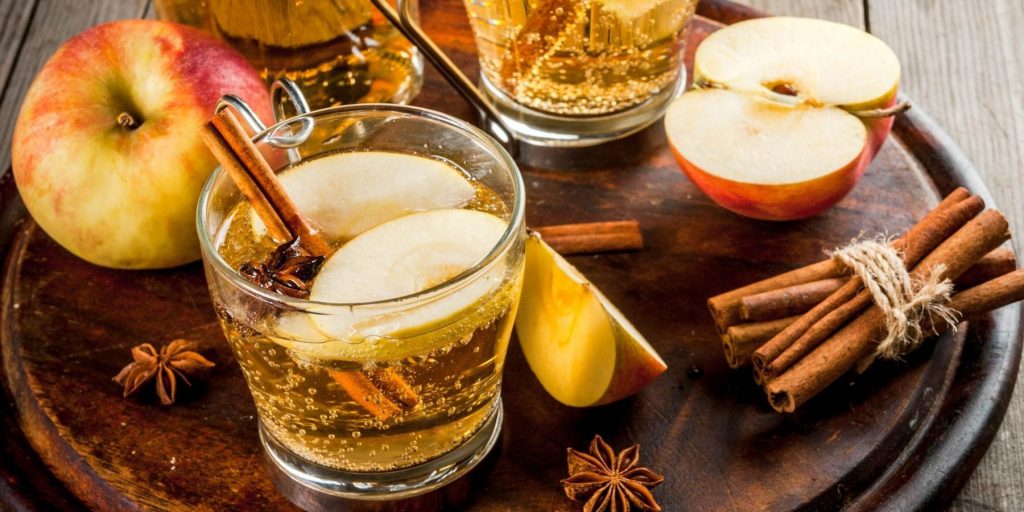 Prohibition might be over, but we still love an Apple Pie Moonshine! This fall-flavored cocktail is the break you need from pumpkin spice everything, packed with all the goodness of apples that you can enhance by simmering apple juice and apple cider with spices in advance. Moonshine is legal, but this drink is illegally good!
16. Fireball Apple Slushies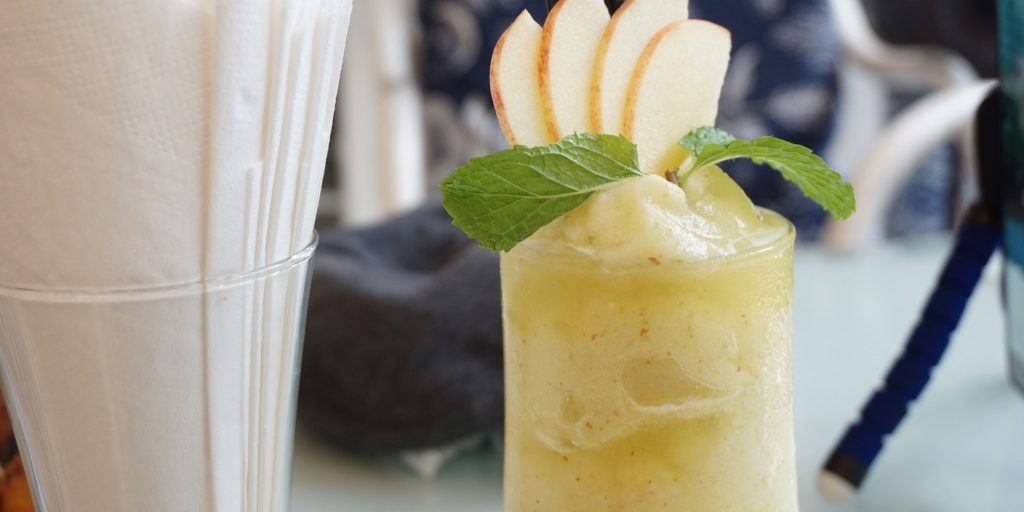 There's a whole world beyond fireball shots and this recipe is a great start! These fireball apple slushies are the perfect serve for end-of-summer evenings and fall gatherings that call for a dessert in a glass. In a blender, combine fireball, apple cider vinegar, and ice, then serve with a sprinkle of cinnamon. Fire and ice together!
17. Apple Pie Punch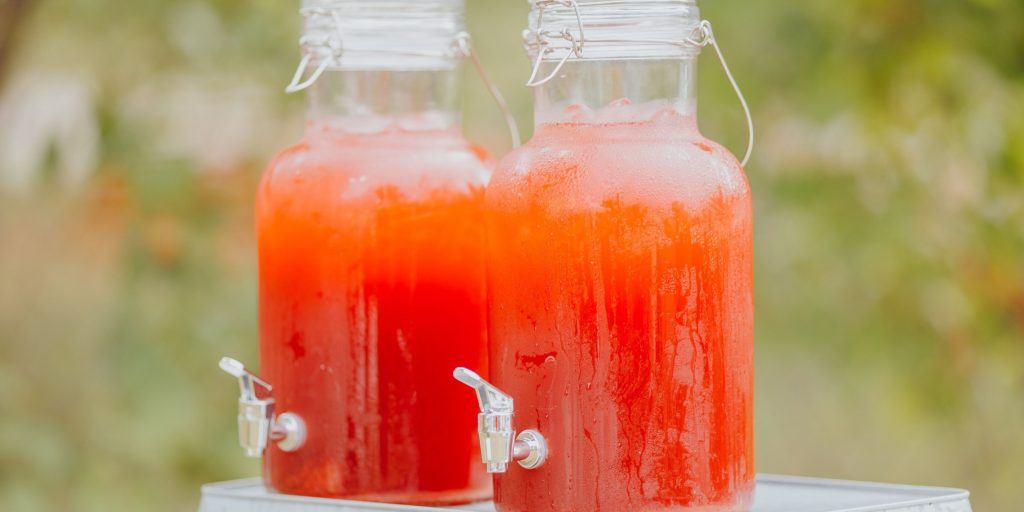 Filled with warm and fruity flavors, the Apple Pie Punch is one of the cocktail recipes with apple cider that you can serve warm or cold. It combines apple pie vodka, apple cider, pear nectar, and ginger ale for the ultimate fall overflow.
18. Apple Cider Manhattan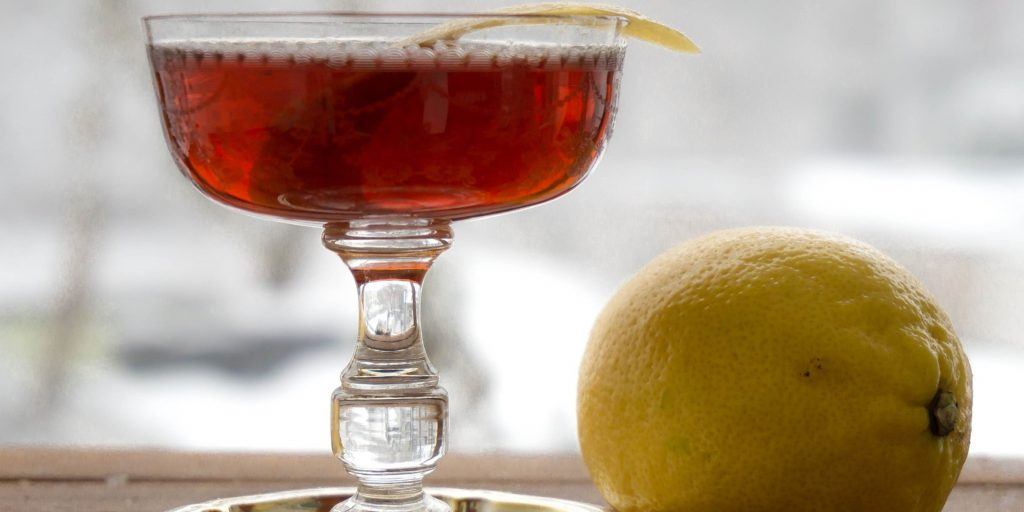 Give this classic a fall makeover with this super simple recipe. The Manhattan is a mix of whiskey, sweet vermouth, and bitters and we add apple cider vinegar to the picture for a sweet and tart spin-off. Whiskey and apple work wonders together and we're sure the Apple Cider Manhattan will become your new classic go-to.
19. Apple Cider Vinegar Cocktail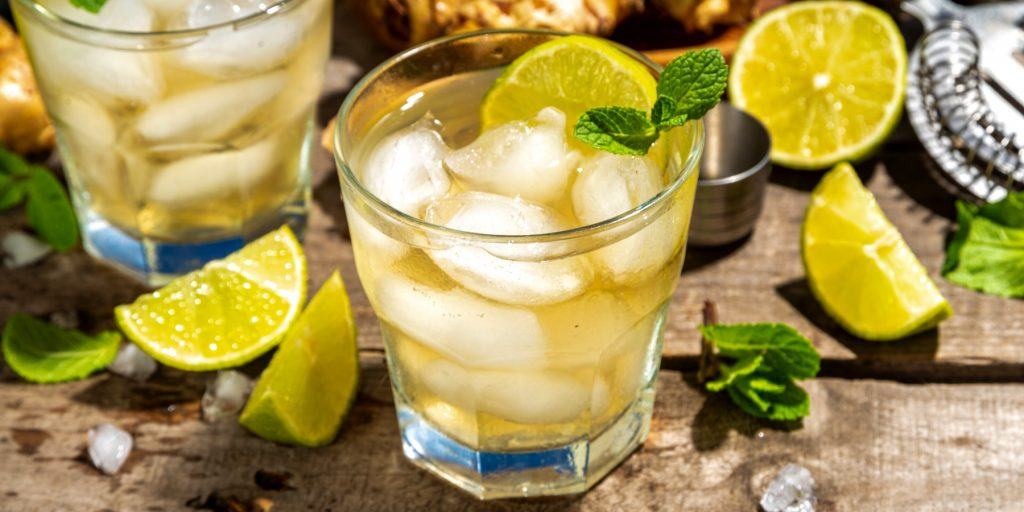 Farming in 17th century New England was thirsty work. But there's one thing farmers did have going for them, and that was a vinegary concoction called a Switchel. Made from apple cider vinegar, ginger, molasses, lemon, and water, Haymaker's Punch was the Gatorade of its time. Today, this drink is making a comeback as the Apple Cider Vinegar Cocktail, and it goes down a sweet (and sour) treat.
20. Sparkling Apple Cider Cocktail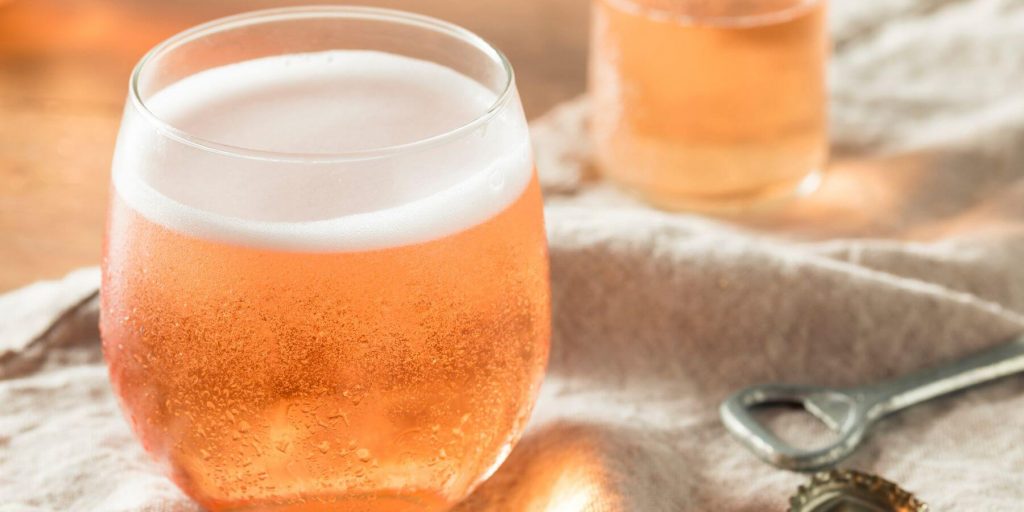 Pimp your everyday fizzy apple juice with our delicious Sparkling Apple Cider cocktail recipe. It's a delightfully zesty sip that's easy to love and made in a minute. All you need for this simple pour are four basic ingredients.
21. Apple Pie Moonshine Cocktail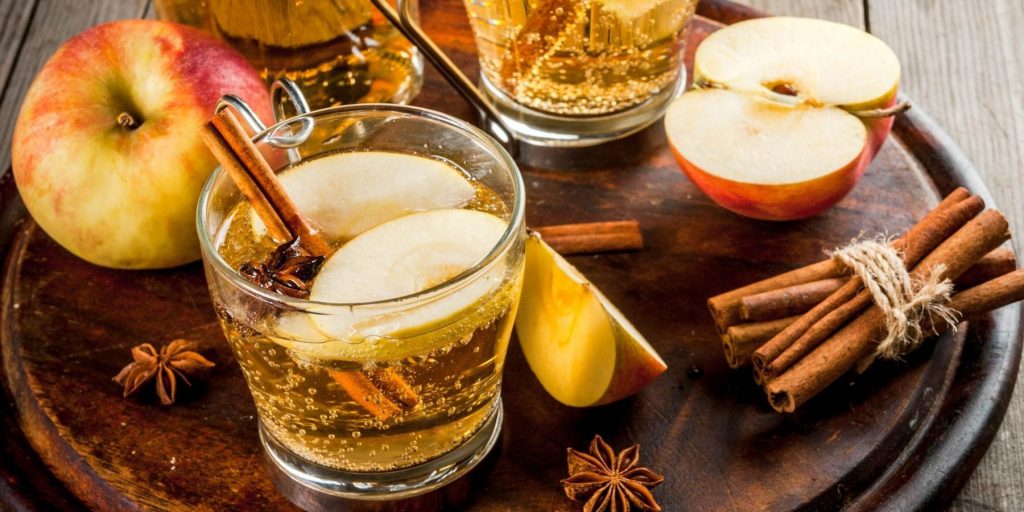 With the crisp taste of apple and the warming effects of moonshine whiskey, the Apple Pie Moonshine Cocktail is exactly what you need to serve on an icy cold day. It's also infinitely adaptable to suit your taste, so have fun experimenting with this recipe!
22. Apple Cider Long Island Iced Tea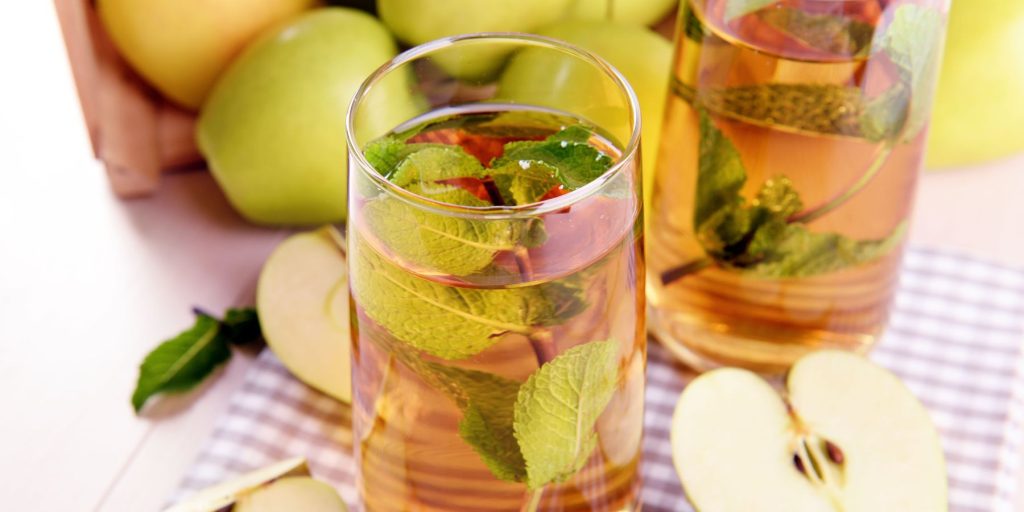 The classic Long Island Iced Tea has quite a long list of ingredients, but comes together very easily – it's just a matter of pouring and stirring. The Apple Cider Long Island Iced Tea is similar.
Simply add 1 oz Grand Marnier, 1 oz Wray & Nephew White Overproof Rum, 1 oz Bulldog Gin, and 1 oz SKYY Infusions Honeycrisp Apple Vodka to a shaker with ice. Shake, strain into two glasses with fresh ice, and top off each glass with 2 oz of apple cider and 1 oz of lemon-lime soda. Garnish with apple slices, and serve.
23. Salted Caramel Apple Cider

Get ready for the ultimate fall crowd-pleaser: apple cider and salted caramel come together in this vodka-based cocktail, that is so simple but oh so good! You only need 3 ingredients: apple cider vinegar, salted caramel vodka, and club soda to top off. If you can't find flavored vodka, garnish your drinks with a caramel drizzle.
For more seasonal inspiration like this, sign up for our tasty newsletter!
FREQUENTLY ASKED QUESTIONS