The 12 Best Fruity Cocktails to Serve this Summer
August 05, 2022 by Anna-Bet Stemmet
The best fruity cocktails are those that shine a spotlight on their ingredients while still rocking a well-balanced, nuanced flavor profile. Besides, we have to admit we love fruity drinks simply because they are so gorgeous to look at. It never hurts when your drink makes a pretty picture, after all!
Here's our round-up of 12 sensational fruity cocktails that hit all the high notes:
1. Cosmopolitan cocktail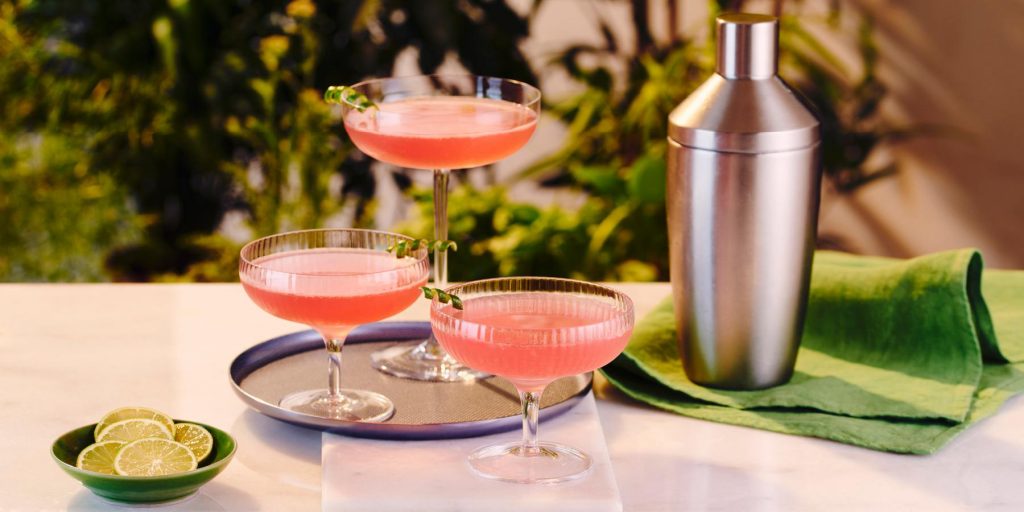 The fanciest of fun fruity cocktails, the Cosmopolitan is classy to the core. She's a lady, but she's juicy. Combining SKYY Vodka Infusions (Citrus), Grand Marnier, cranberry juice, and lime juice, it was most recently made famous by the TV series Sex and the City, but it's actually been super popular for far longer than that.
If you want to give your DIY Cosmo an extra burst of zesty flavor at home, try peeling the citrus fruit you use to garnish the drink straight over the glass. This way the oils spray out and land in the drink.
2. Tequila Sunrise cocktail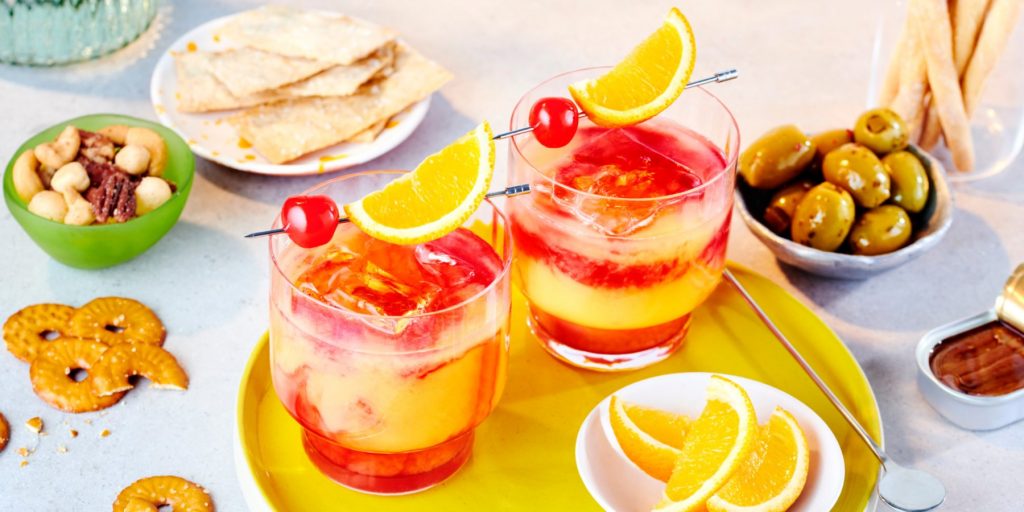 Arguably one of the best orange juice cocktails out there, the Tequila Sunrise is delightfully retro in its layers of bright yellow and red. It combines orange juice, tequila, and grenadine that come together in a perfectly tangy serve. It's also very easy to transform into a mocktail for when you're entertaining sober-curious friends – simply leave out the tequila.
Grilled seafood like prawns and squid pair very well with this mixed drink. Keen to keep things veggie? Whip up a creamy bowl of guacamole and add a selection of fresh, summery crudites for dipping. Bonus points if you spice up the guacamole with chipotle for a hint of deeply flavorful fire.
3. Pina Colada cocktail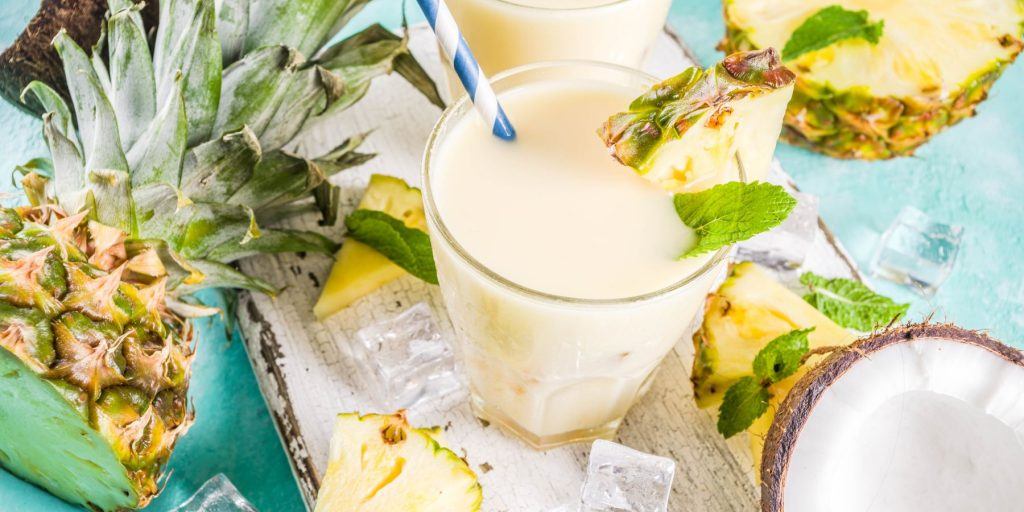 Almost always cited as one of the best beach cocktails to enjoy within earshot of crashing waves, the Pina Colada is essentially a very grown-up milkshake that comes to the party with captivating coconut and pineapple flavors.
Pour it shaken it on the rocks for a silky serve, or blend that baby up to go super creamy. This is also another cocktail that can nudged into mocktail territory quite easily – you just forgo the light rum and keep the rest of the ingredients exactly as is.
4. Aperol Spritz cocktail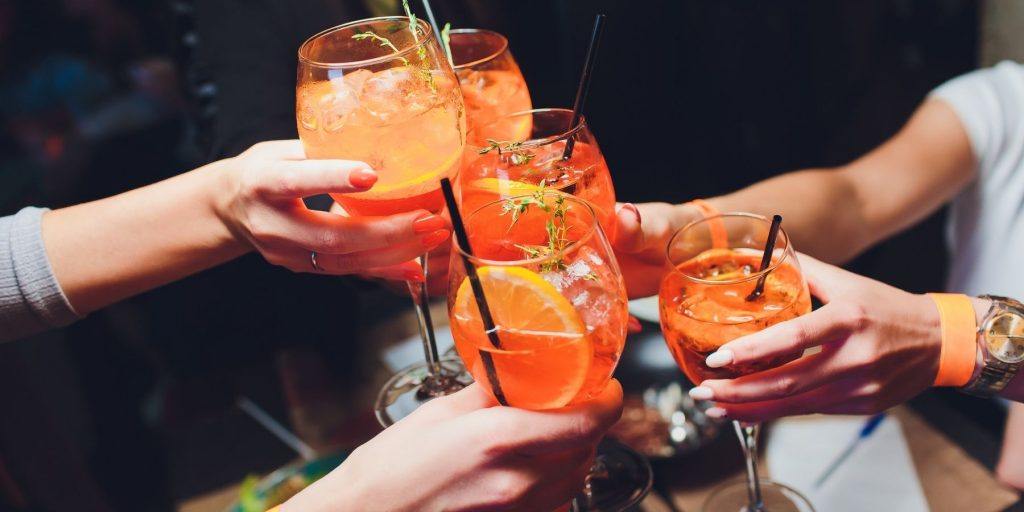 We love easy summer cocktails, and the Aperol Spritz is one of those drinks that is just as effortless to enjoy as it is to assemble. It also happens to be bang on trend right now. Combining 3 parts Prosecco, 2 parts Aperol and 1 part club soda, it's a cinch for even beginners to pour and tastes like summer in a glass.
We love serving it with nacho chips and an array of fresh summery salsas like tomato, onion, and cilantro; mango, shallot, and parsley; strawberry, spring onion, and basil; etc. It's the ideal choice for lingering veranda sessions with your besties.
5. Zombie cocktail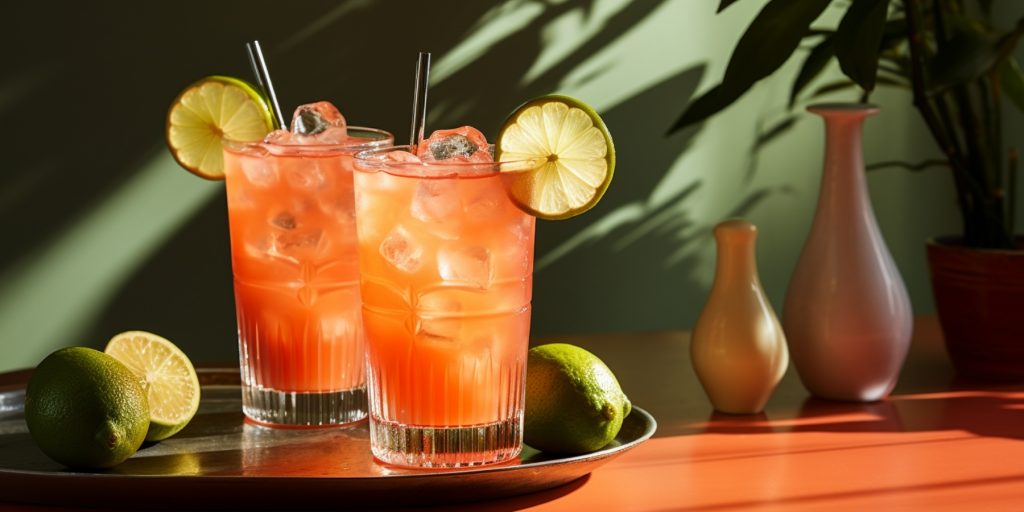 If easy fruity cocktail drinks recipes are something you want to have on hand, it's time to get to know the Zombie. This tiki bar classic is shaken up with equal measures of Appleton Estate Jamaica Rum and Wray and Nephew overproof rum, lime juice, pineapple juice and grenadine. A rather potent retro drink with its double rum kick is rounded off by the seriously sweet juice and grenadine combo. Sip slowly, ideally in the shade of a palm tree.
6. Strawberry Daiquiri cocktail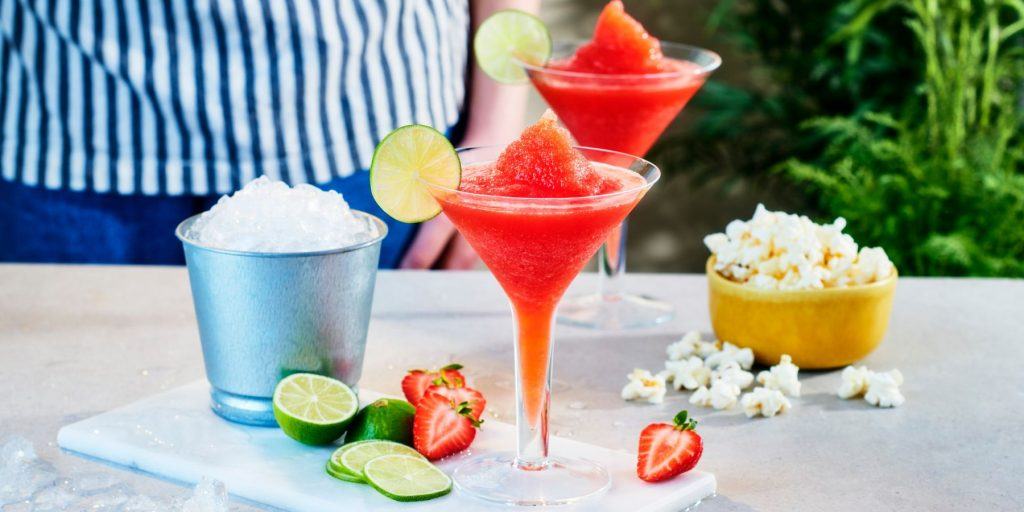 No list of delicious fruity cocktails would be complete without the iconic Strawberry Daiquiri, which has always been one of the undisputed best drinks for the beach. Shaken on the rocks, this supremely fruity drink is a great way to enjoy all the fresh strawberry flavors of summer in one satisfying sip. We love making it with a white rum like Wray & Nephew, but you can also make it with vodka.
7. Mai Tai cocktail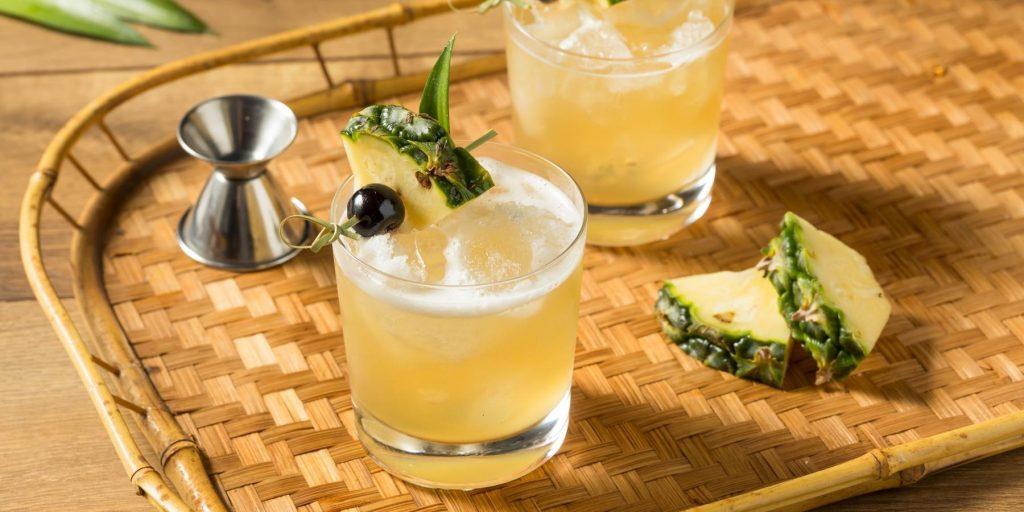 If easy fruity cocktail drinks recipes are something you want to have on hand, it's time to get to know the Mai Tai. Shaken up with Appleton Estate Jamaica Rum, Grand Marnier Cordon Rouge, lime juice and orgeat syrup, this lovely drink has a strong rum kick and a powerful tartness, rounded off by a mild sweetness and citrus zing. It's simply exquisite as a sundowner, particularly when you happen to have your toes in the sand.
8. Strawberry Margarita cocktail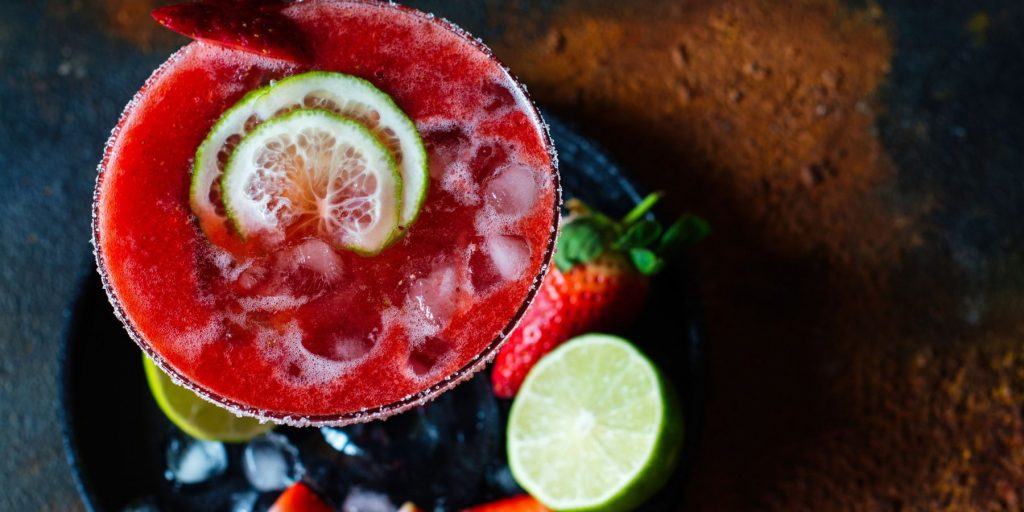 One of the most classic fruity cocktail recipes that you are ever likely to encounter, the Strawberry Margarita combines Espolòn Tequila Blanco, lime juice, agave nectar syrup, and fresh strawberries to arrive at a drink that is zesty-sweet and simply lovely.
9. Paloma cocktail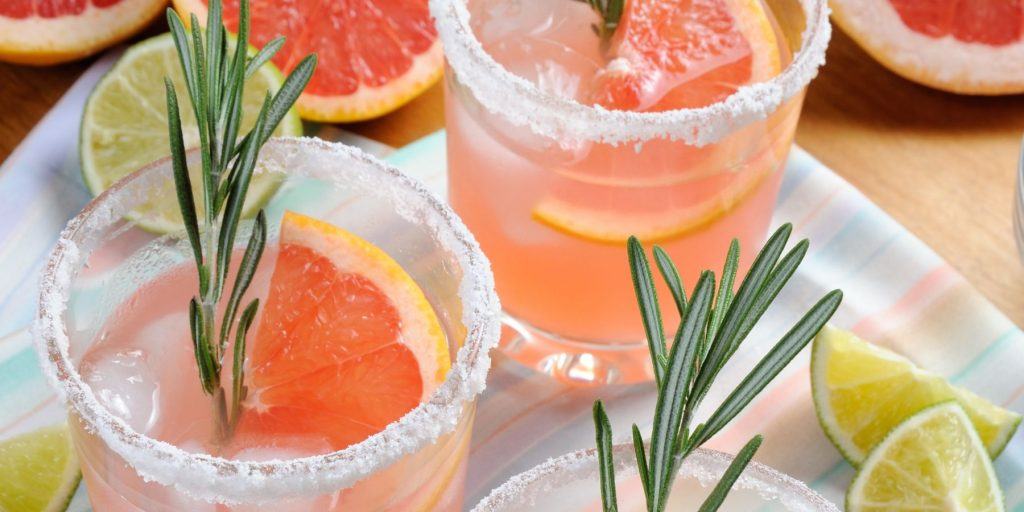 Easily stirred up using a high-quality tequila and grapefruit soda, the Paloma cocktail can also be upscaled into a mixed drink with fruit juice if you lean in and squeeze some fresh grapefruit juice yourself.
10. Mojito cocktail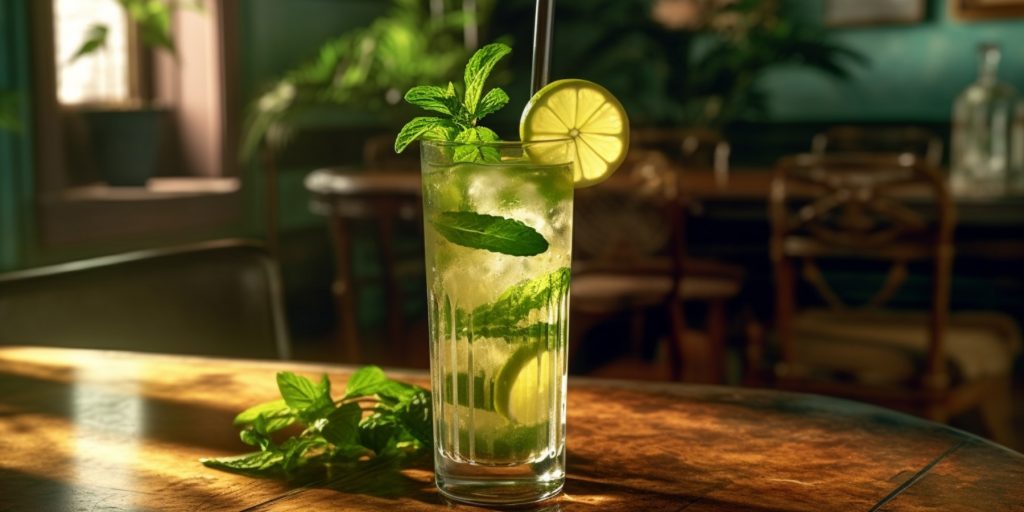 Top fruity cocktails tend to be on the sweet side, but if you are looking for something with a greener, less saccharine flavor profile, the Mojito cocktail will be right up your alley. Combining white rum, lime juice, soda water, sugar, and freshly muddled mint, sipping it is like opening a window of a beach house on a sunny morning to be met with a fragrant summer breeze.
11. Sangria cocktail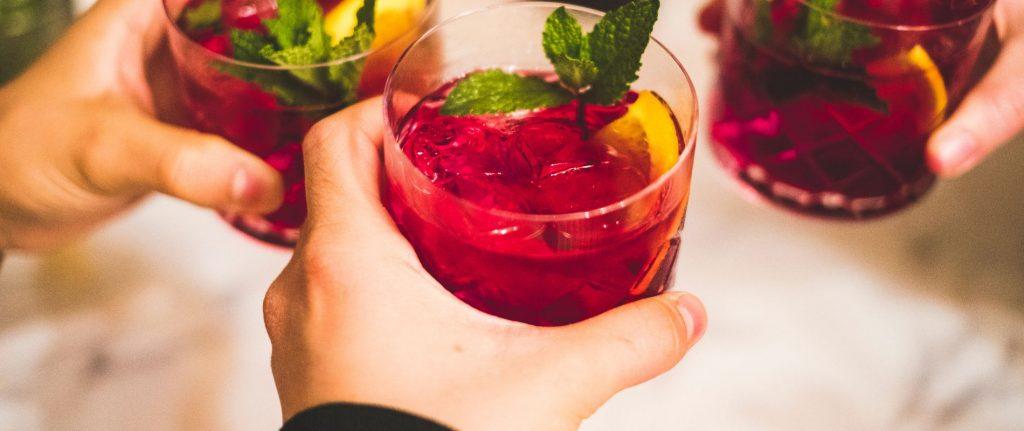 If you are looking for fruity cocktail ideas that make great pitcher drinks to easily serve a crowd, the Sangria cocktail is a fantastic fit. Combining red wine and seasonal fruit juice with fresh fruit slices, it looks and tastes amazing on an alfresco table!
12. Gin Bramble cocktail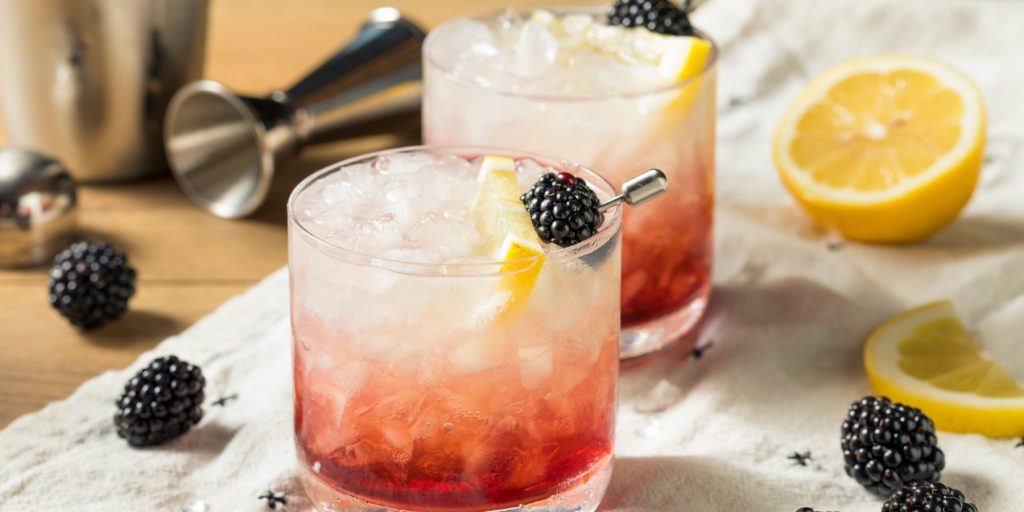 One of those classic fruity cocktails that never seems to go out of style, the picture-perfect Gin Bramble is a lovely homage to the summery flavors of berries. One sip and you are a kid again, tumbling over fences with sticky fingers as you gather basketsful of sun-ripened berries straight from the bush, sneaking it straight from the vine. Ah, bliss.
There you have it – our go-to list of the best fruity cocktail recipes to enjoy this summer. Although, it has to be said that a fruity drink is also a great way to perk up a grey winter day… So, in short, these tasty drinks are perfect to enjoy all year round when you need something fun and colorful in the mix.
FREQUENTLY ASKED QUESTIONS
If you're looking for a good fruity cocktail to enjoy at a bar, we would recommend a Cosmopolitan, a Tequila Sunrise, a Pina Colada, or an Aperol Spritz.
You can make a Strawberry Daiquiri with vodka for a very refreshing drink. The classy Cosmopolitan is another a classic fruity mixed drink that layers beautifully over this smooth spirit.
Classic fruity cocktails include the Strawberry Daiquiri, Paloma, Mai Tai, Mojito, and Gin Bramble.
The Paloma, Tequila Sunrise, and Sangria cocktail are all very simple to assemble and serve, even in big batches. These are great fruity cocktails for beginners to try.