Snuggle Up with These 9 Irresistible Autumn Cocktails
August 25, 2022 by Helena Lombard
If you love the sight of autumn leaves falling from the trees, celebrate your favourite season with some of the best autumn cocktails.  We've got all the recipes you need to take full advantage of this season's iconic flavours for a comforting taste of autumn. 
1. Hot Buttered Rum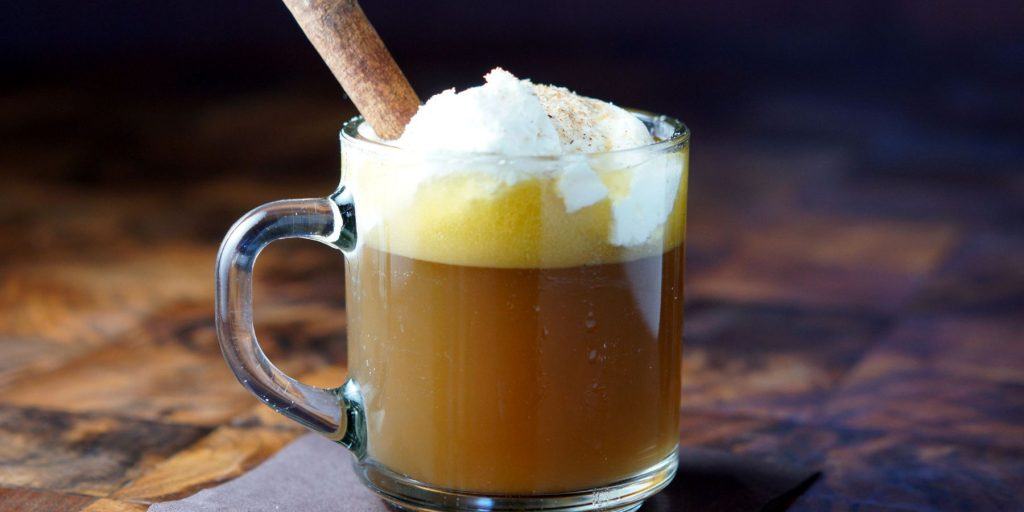 This is a classic American drink and one of the best autumn cocktails you can whip up on a breezy day. Irresistibly warm and sweet, Hot Buttered Rum is comfort in a mug that will get everyone's cheeks glowing. Made with rum, brown sugar, butter, hot water and a smorgasbord of spices, these easy fall cocktails are great for Thanksgiving. One word of warning? They're downright delicious, so be sure to make a batch. 
2. Apple Cider Margarita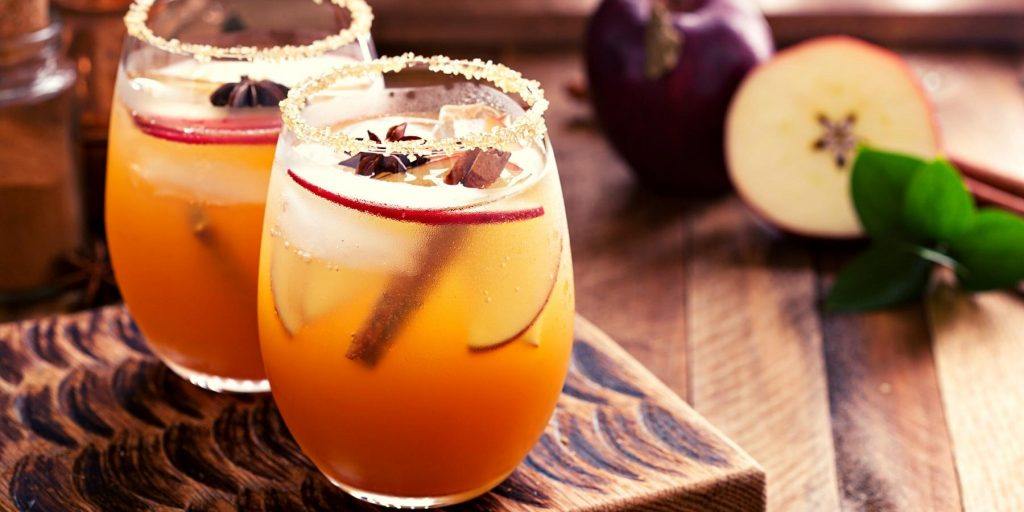 This spin-off on the Classic Margarita keeps the same ingredients (tequila, lime juice, and orange liqueur) but adds sweet apple cider. The result is a beautifully balanced sweet and zingy cocktail. Add some extra autumn spice and serve these autumn party cocktails with a cinnamon sugared rim. The Apple Cider Margarita is perfect for a crowd, and you can easily change the quantities to fill a jug (or two).
3. Apple Cider Mimosa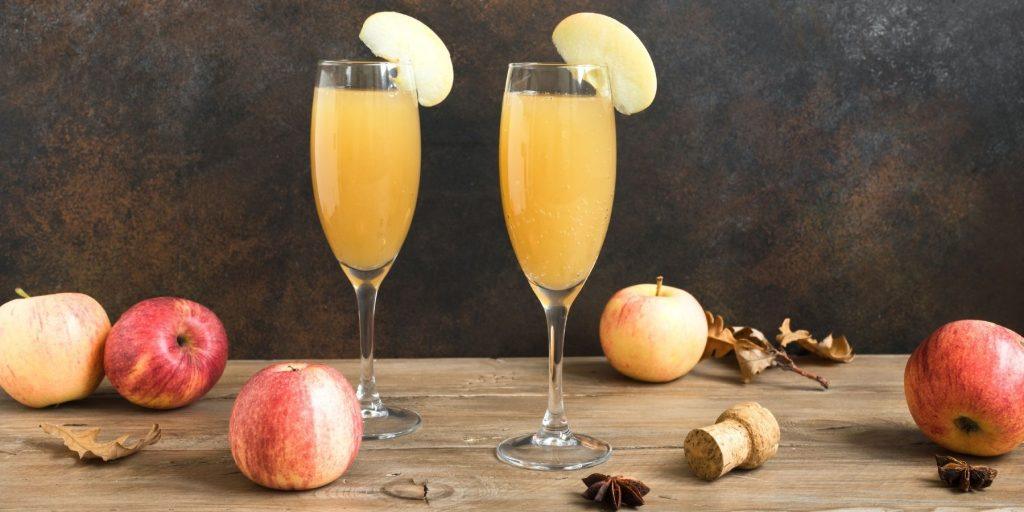 Say hello to your autumn brunch table's latest addition. While the traditional Mimosa will always remain a classic, it doesn't exactly scream 'autumn.' Apple cider, on the other hand, does. To make an Apple Cider Mimosa, you're going to swop out the orange juice for apple cider and top it with your favourite bubbly. It couldn't be easier.  
4. Apple Cider Sangria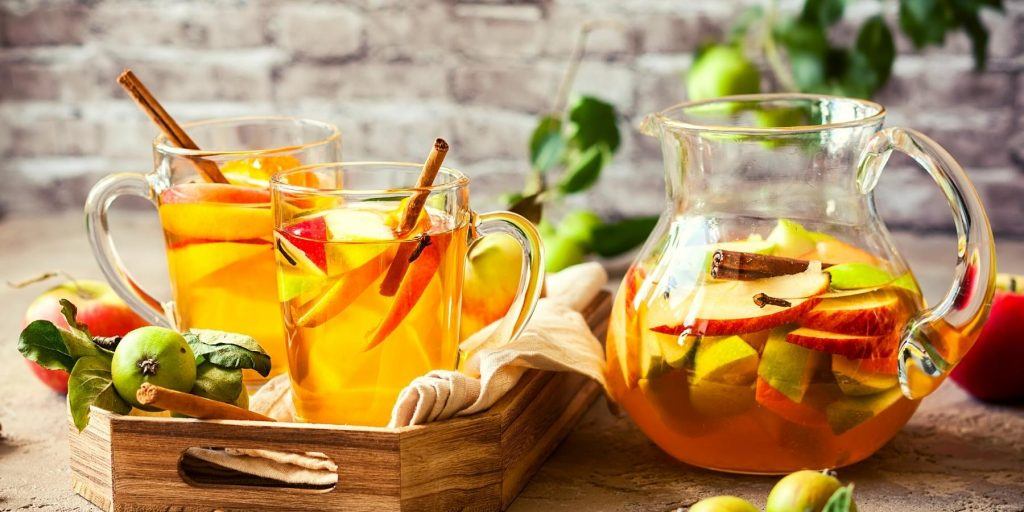 If you have a lot of guests milling around, we've got some autumn cocktail recipes that you can batch-up to please them all. First up is the crowd-classic Sangria, with an apple cider twist. Best made ahead of time so the flavours can really mingle, this autumn-themed Sangria is easy create.
You'll need a bottle of white wine, apple cider, brandy, fresh orange juice, chopped apples and oranges, cinnamon sticks and a big pitcher or punch bowl. You can make your Apple Cider Sangria as fancy as you'd like as long as its colourful, boozy and deliciously fruity.
5. Mulled Wine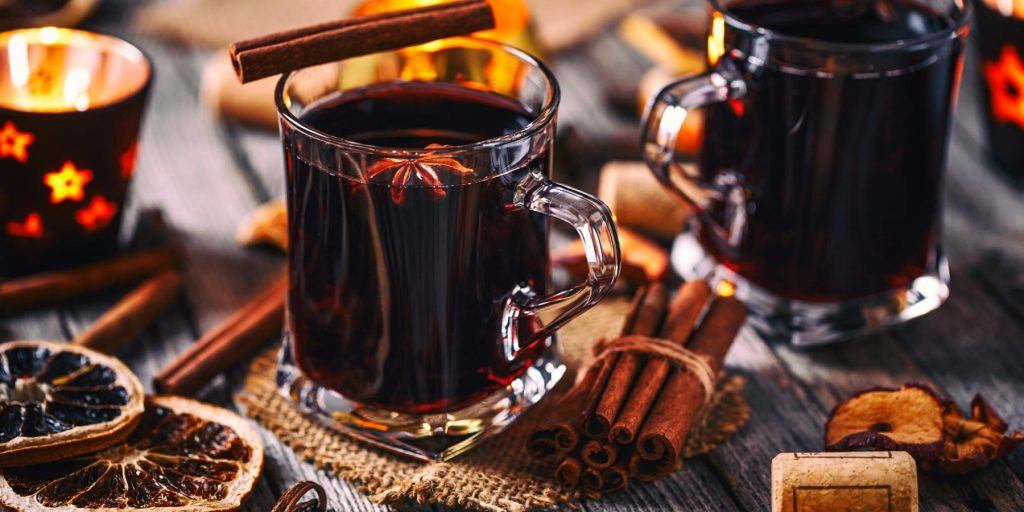 Speaking of tasty things, if you've never tried it, we highly recommend Mulled Wine for autumn, winter, and any day that calls for something that will warm you from the inside out. To make Mulled Wine simply combine red wine, baking spices, brandy, fresh oranges, and sugar in a pot, cover and simmer for up to 3 hours. Serve in warmed mugs with garnishes of your choice. This spiced wine is easy to make in a batch, so it's perfect for budget-friendly Christmas parties.  
6. Apple Cider Hot Toddy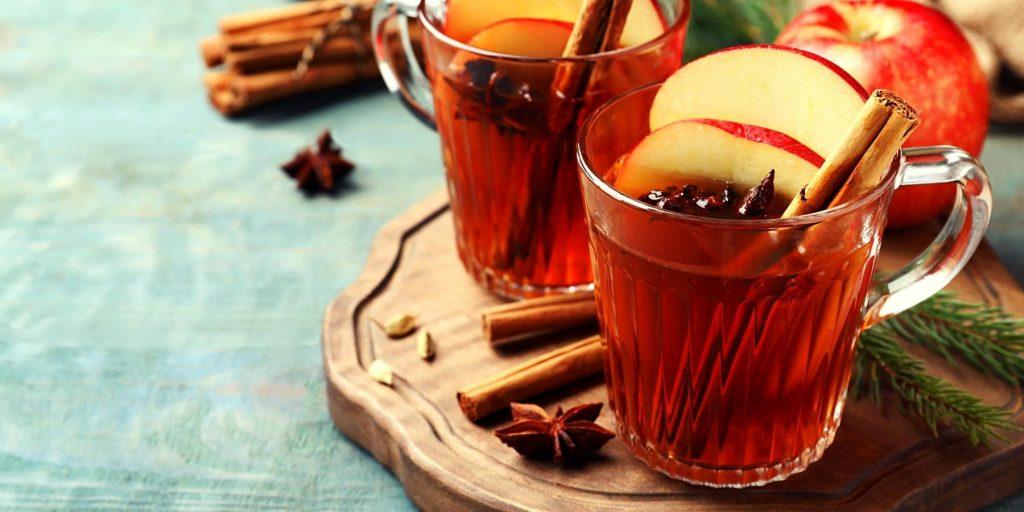 This is one of the best autumn cocktails on our list. Even though it's very simple to make, this hot sipper is packed with those iconic autumn apple flavours. To make an Apple Cider Hot Toddy you're going to warm up fresh apple cider, honey, lemon and spices, add whiskey and pour it into mugs. Simple, soothing and perfect on a cold evening with friends.
7. Maple Old Fashioned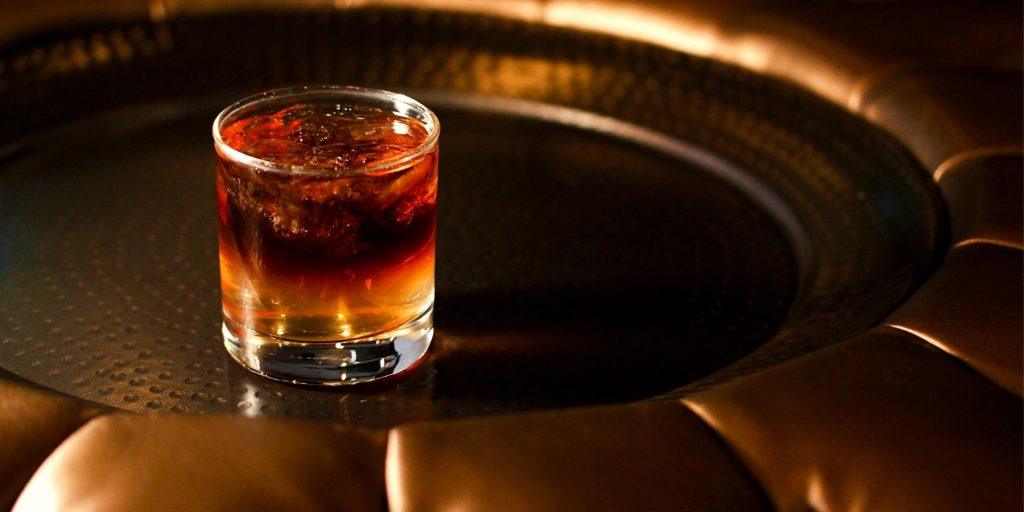 The rich and dark flavours of Bourbon mingle with the golden sweetness of the maple syrup in this Maple Old Fashioned. These autumn cocktails originated in Scotland and they're quite strong, so take it easy. Have one too many and ye might just look like something the cat dragged into the house the next morning.
8. Pumpkin Spice White Russian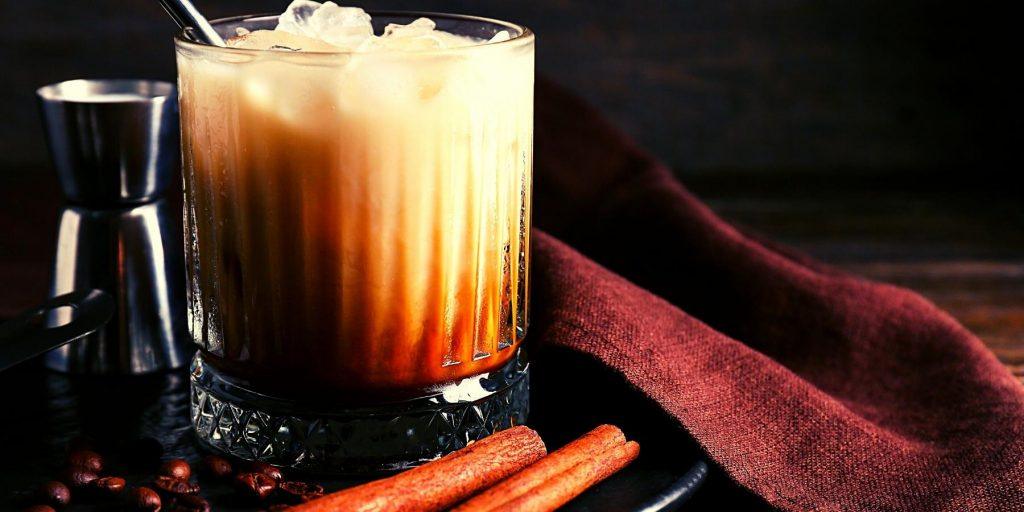 Calling all pumpkin spice latte lovers! This cocktail was made for you! A traditional White Russian is made with coffee liqueur, vodka and double cream. To make a Pumpkin Spice White Russian you're going to give it a delicious autumn twist by adding some pumpkin spice and a crushed biscuit rim. Scrumptious and indulgent, this decadent drink is no doubt one of the best autumn cocktails you'll mix up this season. 
9. Manhattan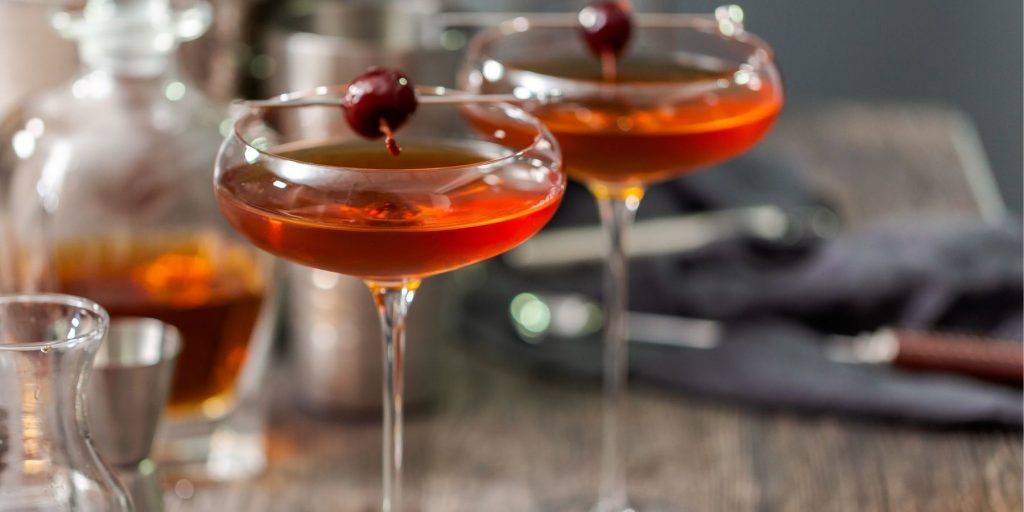 An unforgettable drink and easy to master, the 3-ingredient Manhattan is a classic. Make this bourbon-based cocktail as a comforting and warming after-dinner drink. It's surprisingly mellow and sweet, with hints of vanilla, vermouth and bitters. The perfect serve for chilly autumn evenings.  
FREQUENTLY ASKED QUESTIONS
The answer to this boils down to your own taste preference. If you like sweet cider, use Gala, Fuji, Golden Delicious, Red Delicious, or Cortland apple varieties. If you prefer something a little drier and tart Pink Lady, McIntosh, and Jonathan apples will work well.
Combine red wine, baking spices, brandy, fresh oranges, and sugar in a pot, cover and simmer for up to 3 hours. Serve in warmed mugs with garnishes of your choice. 
Autumn calls for feasting in the warmth of your home. And comfort food. There are loads of options when it comes to popular autumn dishes. Some of our bests are pumpkin pie, apple pie, spiced cakes, pot roasts and hearty soups. 
Spiced pumpkin lattes are an autumn favourite. Give it a boozy twist and make a Pumpkin Spice White Russian instead.