7 Effortless Winter Vodka Cocktails for Easy Entertaining
May 24, 2022 by Anna-Bet Stemmet
Winter vodka cocktails are a great addition to any frosty-weather shindig. Vodka is a wonderfully versatile spirit with a clear, clean taste that pairs well with any flavour, from sweet to savoury, and dry to spicy. As such, there is a huge variety of vodka-based cocktails you can make for wintery get-togethers, which is fantastic when you want to pair your drinks seamlessly with the food or snacks you're serving.
Here's our go-to list of easy winter cocktails that feature vodka as its base spirit:
1. White Russian cocktail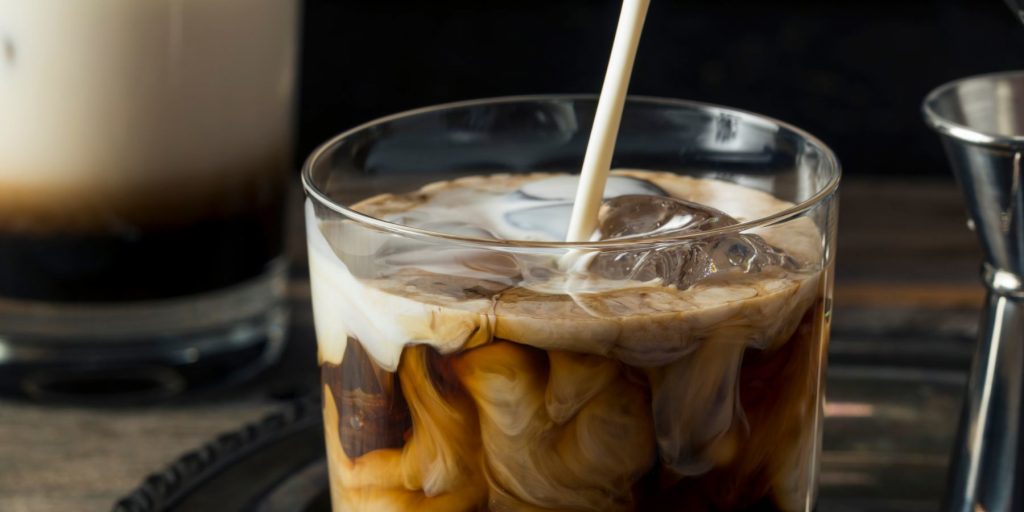 One of the most iconic winter vodka cocktails of all time, the White Russian is perhaps best-known for its cameo in The Big Lebowski – a cult movie from the 1990s that unfolds as a hilarious comedy of errors with Jeff Bridges in the leading role.
A decidedly dreamy combination of vodka, coffee liqueur, and heavy cream, this sweet and enticing drink is typically very popular with cocktail newbies, since the flavour profile is so accessible. So, if your guests aren't quite that versed in cocktail culture just yet, a White Russian will definitely make for a nice 'easy' after-dinner drink.
2. Black Russian cocktail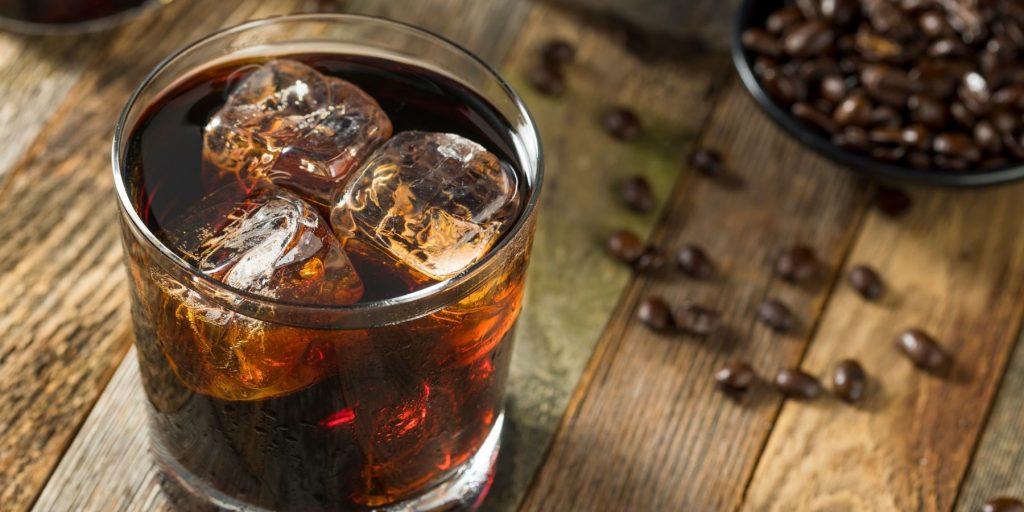 This winter vodka cocktail might seem like it's a spin-off of the White Russian, since the white version is much more well-known. However, the Black Russian is actually the original!
Featuring vodka and coffee liqueur as its two sole ingredients, a Black Russian is traditionally served on the rocks in an old-fashioned glass. This makes for a dark, rich cocktail that is mostly served as a nightcap at the end of a social occasion.
3. Espresso Martini cocktail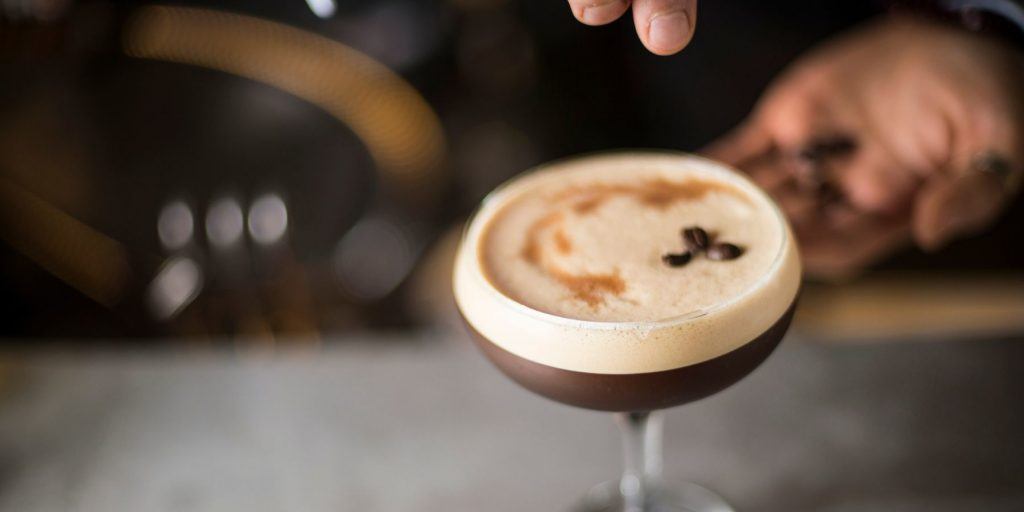 No list of vodka cocktail recipes for winter would be complete without an Espresso Martini. This stylish drink is having quite a turn in the limelight at the moment, with celebrities like Timothée Chalamet adding to its star appeal by sipping on it in between making epic movies like Dune and Little Women.
Combining bourbon, espresso, coffee liqueur, and simple syrup, it's the perfect pick-me-up at the end of a long day. Since it's not too creamy, this means you could serve it as a welcome drink when your guests arrive, or as a nightcap instead of a conventional cup of coffee before they head home.
4. Moscow Mule cocktail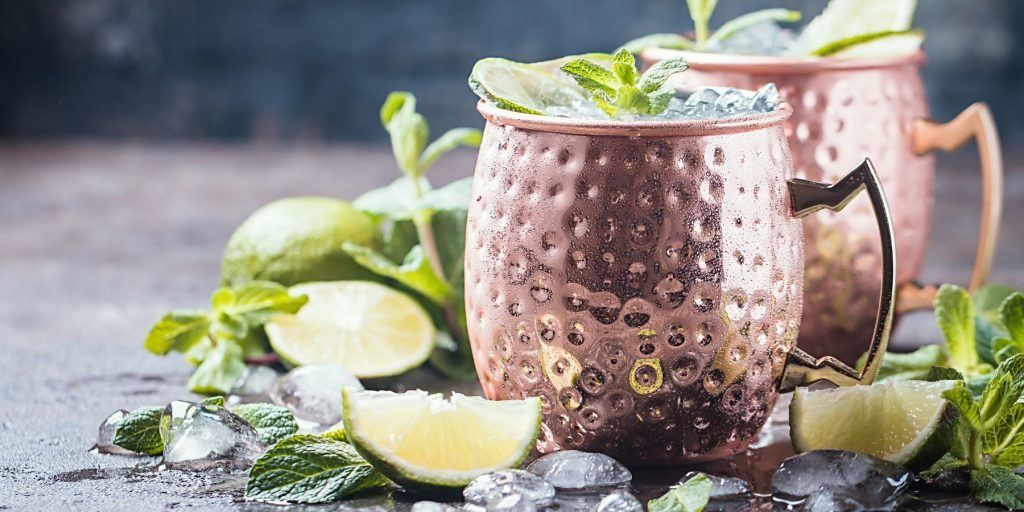 If you were to do a roundup of the best vodka cocktails for winter among your foodie friends, odds are there would be quite a few votes for the Moscow Mule. While many folks may deem it a summery cocktail because it's so refreshing, the strong ginger notes that dominate the drink's flavour profile make it a great winter drink as well.
We also love the fact that this cocktail is so extra that it requires its very own, super-specific receptacle. The copper mugs in which Moscow Mule cocktails are traditionally served keep it nice and cool (copper is a great conductor), and this metallic look also happens to pair perfectly with wintery tablescapes in hues of white and green.
Tip: When shopping for copper mugs, be sure to buy food-safe mugs that are not copper on the inside. Copper reacts with food and fluids, and can change the way a drink tastes if the container is not plated with another non-reactive metal on the inside.
5. Tom & Jerry cocktail
Sometimes you just need to wrap your hands around something warm and comforting when the weather outside is cold and gloomy. The Tom & Jerry is one of those winter vodka cocktails that instantly make you feel toasty and warm.
Based on the premise of traditional eggnog, the cocktail features a 'batter' of eggs, butter, cream of tartar, sugar, and warming spices like cinnamon and cloves, combined with vodka, brandy, and hot milk. It's sweet, creamy, delicious, and tailor-made for cold weather.
6. Hot Pumpkin Pie cocktail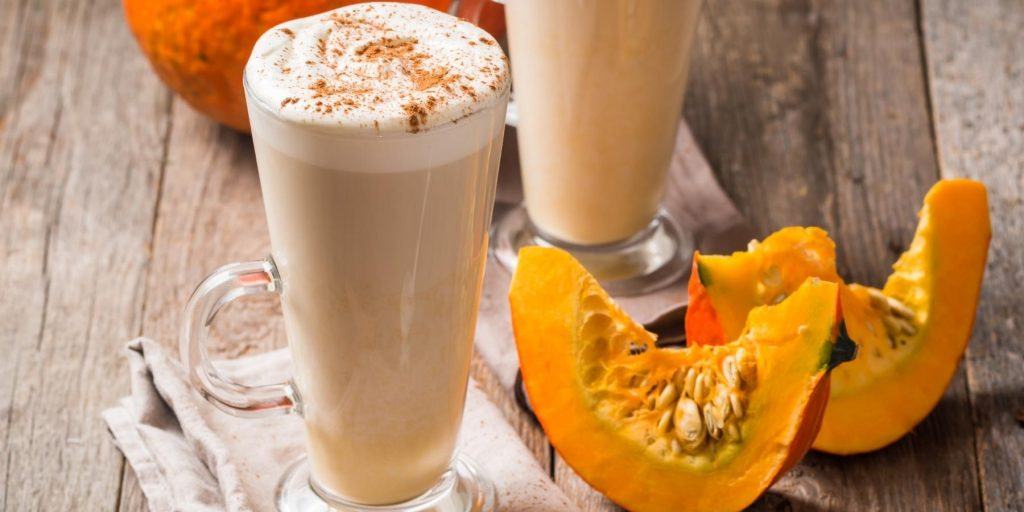 Winter vodka recipes for winter do not come any more comforting than this. Featuring vodka, pumpkin puree, milk, Irish cream liqueur, and pumpkin pie spice, it's like a slice of pumpkin pie you can sip — what's not to love? This is also why the Hot Pumpkin Pie is also at the top of our list of the best Christmas cocktails ever. It just tastes like a hug in a mug.
7. Jack Frost cocktail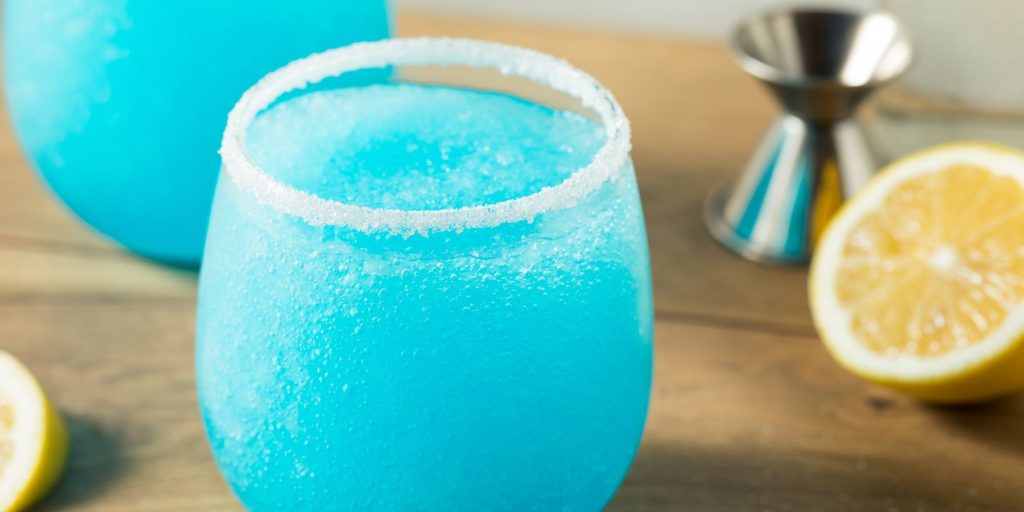 The Jack Frost cocktail is one of the most popular winter vodka drinks around the globe, and with good reason — it really looks the part! The drink is made using pineapple juice, blue curacao, coconut, light corn syrup, vodka or rum, and then garnished with a pretty rim of flaked coconut. In short, if Queen Elsa from Frozen were to choose a cocktail, we're pretty sure this would be it.
FREQUENTLY ASKED QUESTIONS
Many people believe that a straight shot of high-quality vodka will warm you up from the inside on a cold winter's day. However, if that seems a little bit too intense for your liking, we recommend a cocktail with a nice 'warm' flavour profile that pairs well with wintery dishes like hearty soups and stews.  
Vodka is a good drink all year round. However, since many people store vodka in the freezer to increase its viscosity — and because of the Russian connection, of course — we tend to associate it with cooler weather.
The vodka cocktails listed on this page! We hand-picked these beauties because they are easy to make, and work well for winter gatherings.  
Vodka connoisseurs most certainly believe that vodka, with its smooth texture and distinctive taste, is the best alcoholic beverage for wintertime.