17 Very Merry Bourbon Christmas Cocktails
May 09, 2022 by Helena Lombard
It's the holiday season which means it's time to wind down with your family and get festive with our very merry Christmas whiskey cocktails. Served hot or cold, on ice or straight, before dinner or after, these holiday bourbon cocktails will go down a real treat with whiskey lovers and novices alike!
1. Old Fashioned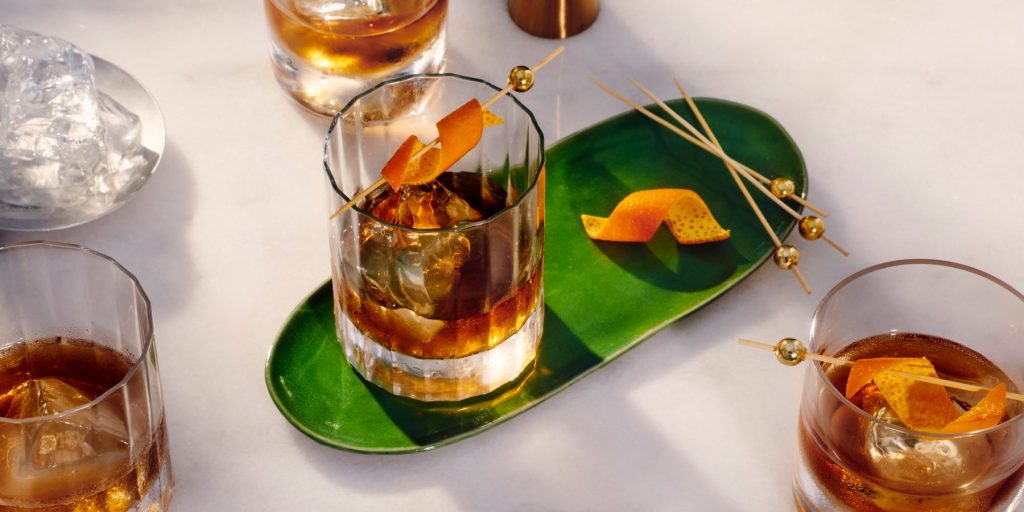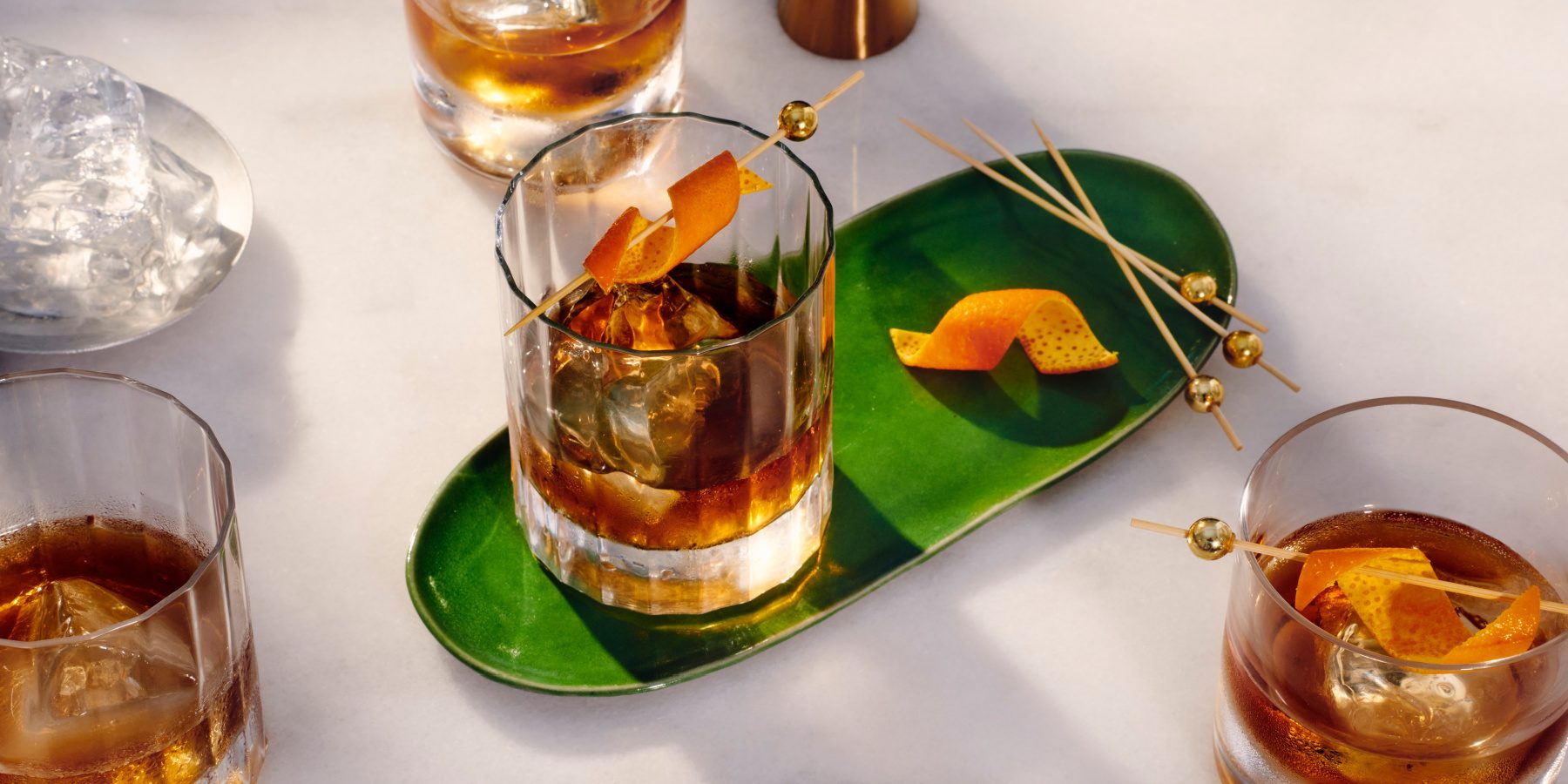 If you're feeling a little nostalgic and yearning for the good old days, serve up an Old Fashioned. This is probably one of the most iconic bourbon Christmas cocktails out there.
While there are many variations of this classic drink, we love the taste of the original, and you will too. To make one, you'll need good quality bourbon, simple syrup, aromatic bitters, ice—and good company to share it with.
2. Brown Sugar Old Fashioned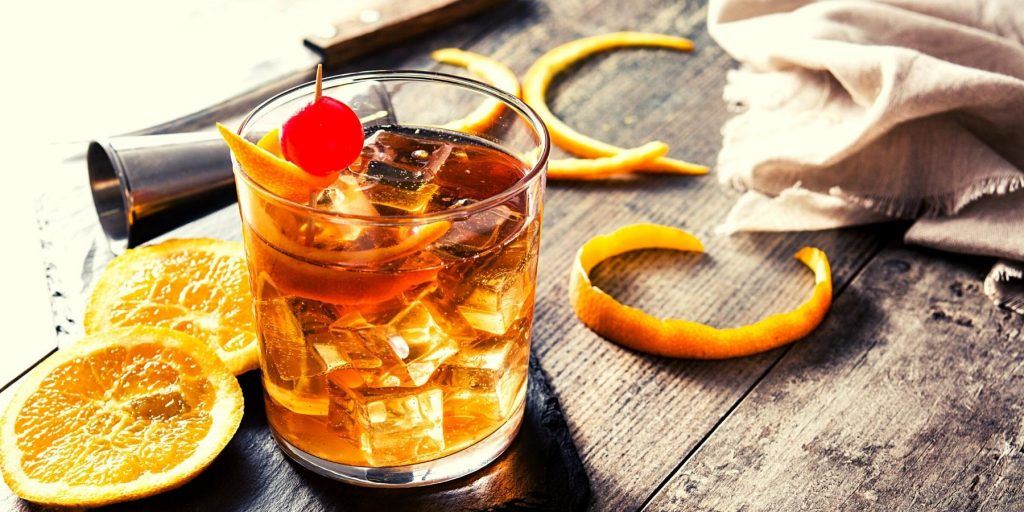 The addition of brown sugar gives the original Old Fashioned cocktail a more profound and richer taste with hints of caramel. Simply muddle brown sugar, water, and bitters in a glass until the sugar has dissolved. Then add the bourbon and ice and stir it up like a traditional Old Fashioned. Finally, garnish with orange peel and cinnamon for the taste of a dessert in a glass.
3. Apple Butter Old Fashioned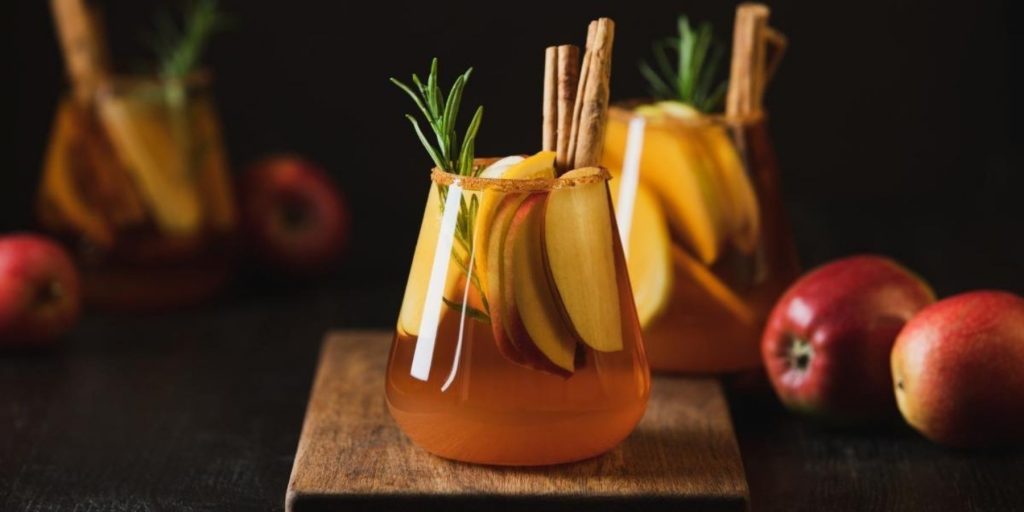 With the warm and inviting spiced flavours of apple pie in every sip, the Apple Butter Old Fashioned cocktail is one of the tastiest whiskey Christmas cocktails you can serve this holiday season. Made with real apple butter (that you'll be making from scratch!), this cocktail has vibrant flavours and is a wonderful sweet sipper to end your Christmas feast.
4. Bourbon Apple Cider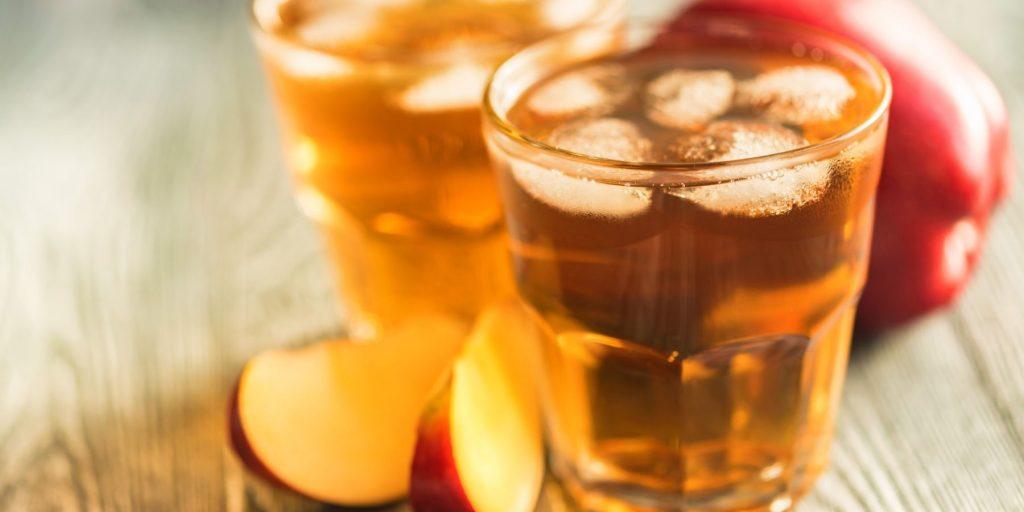 'Tis the season that begs to be draped in comfort—and a Bourbon Apple Cider is one of those winter bourbon cocktails that will make your cheeks glow. The best part is that you can make this in a big batch, which is perfect for festive season get-togethers. So call your friends, and get merry!
You might also like: Batching Cocktails for a Crowd
5. Mint Julep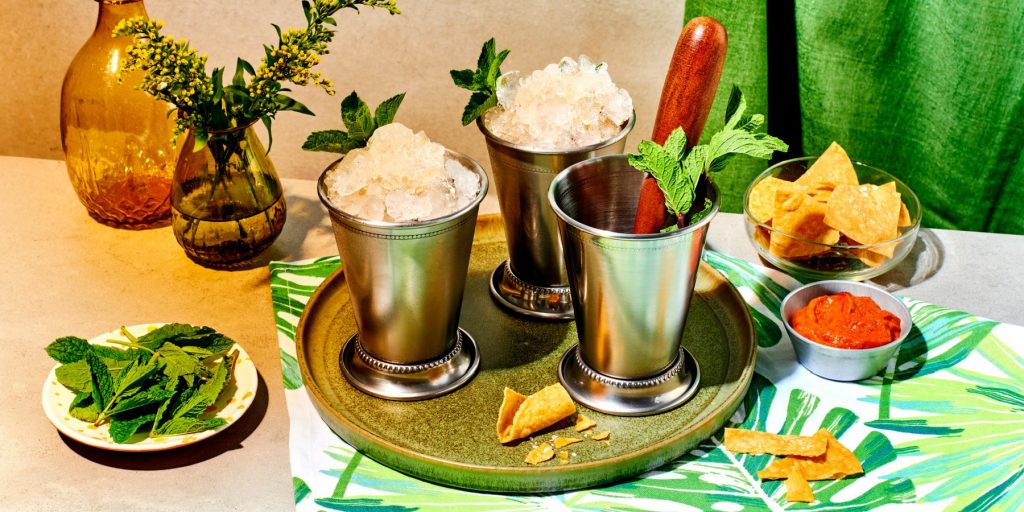 This is one of the easiest bourbon holiday cocktails you'll make this season. Most famous as the official drink of the Kentucky Derby in the US, this minty bourbon drink is delicious enough to serve all year round and simple enough to mix together during a busy Christmas cocktail party. The only liquor in a Mint Julep is bourbon, so you'll want to make sure you reach for a top-shelf bottle. Best served as a refreshing welcome drink before dinner.
6. Bourbon Watermelon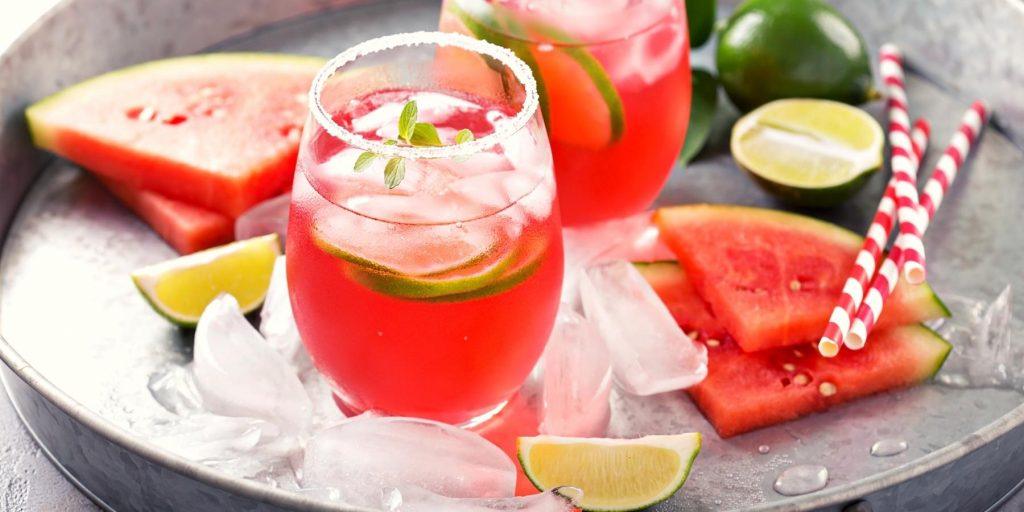 While watermelon feels more like summer than Christmas, adding bourbon puts the Murricane (named after famous actor Bill Murray) firmly on our list of best Christmas cocktails. Taste-wise, it's an exciting drink. Basil, elderflower liqueur, and cracked black pepper elevate the bourbon taste to something complex and memorable.
Read next: 11 Watermelon Cocktail Recipes to Impress a Crowd
7. Hot Toddy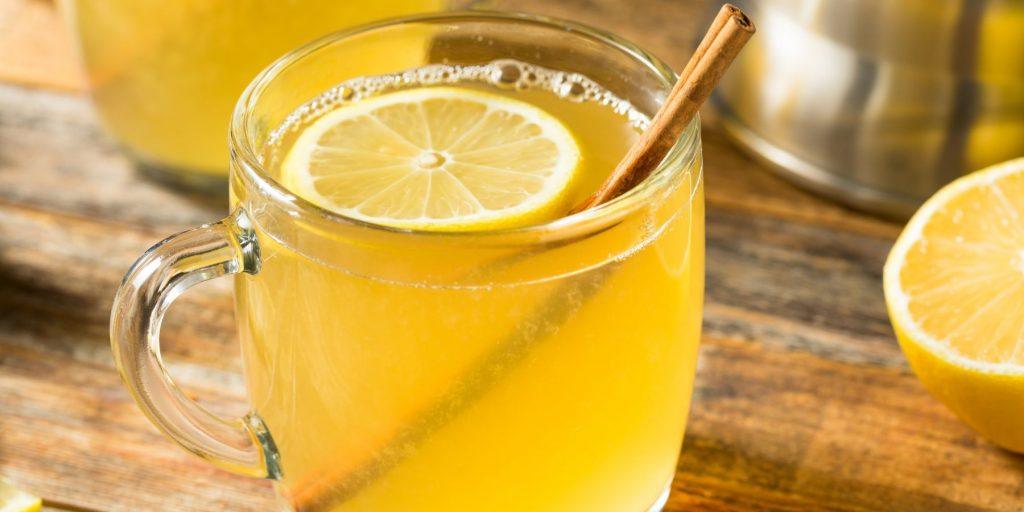 After a long day of Christmas festivities, a Hot Toddy cocktail is precisely what you'll need on a cold evening to shake off the winter cold and get that fireplace feeling. This warm cocktail is best enjoyed as a nightcap just before bedtime. While a traditional Hot Toddy should be bourbon-based, this recipe lends itself to many different spirits and variations with only one firm rule: drink it while it's hot.
Cold weather warmers: Best Winter Whiskey Cocktails
8. Werther's Hot Toddies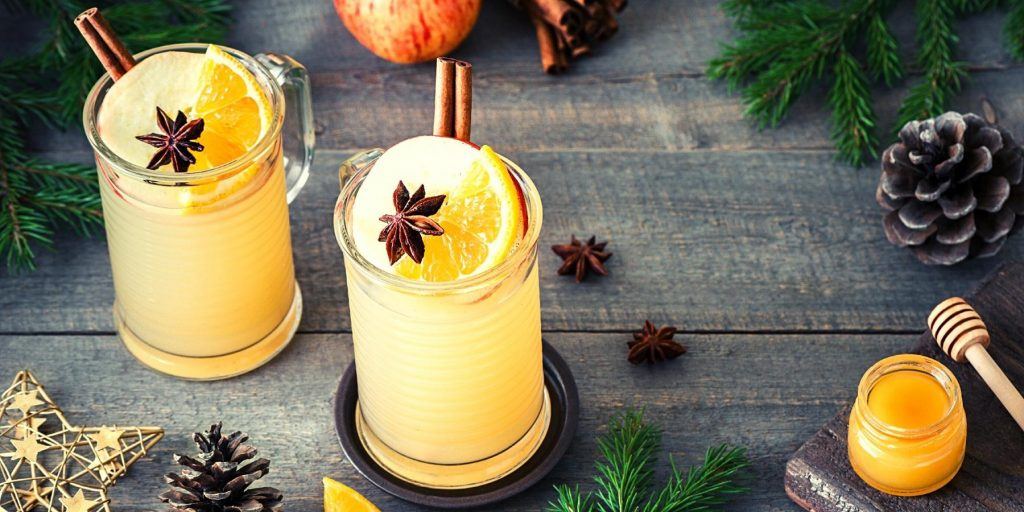 As far as bourbon Christmas cocktails go, this is the one you'll want to make for that sweet tooth in the family. This is one indulgent Hot Toddy made with Werther's Original candies and caramel, and it's easy to do. Rim serving mugs with crushed candies. Combine water, more candy, and cinnamon sticks in a saucepan over medium heat and simmer until the candy has melted. Take off the heat and add lemon juice and bourbon. Pour into prepared mugs and enjoy!
9. Bourbon Chai Toddy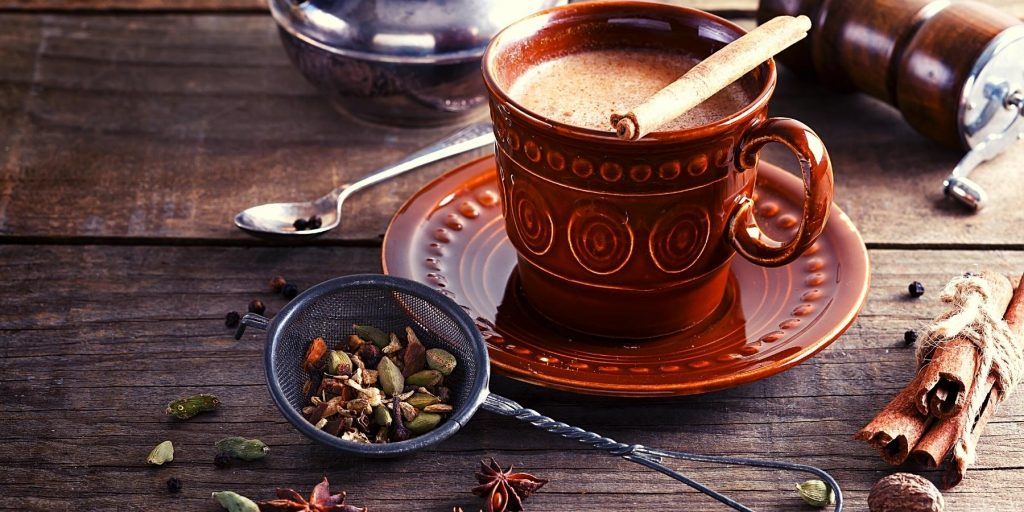 Take the traditional hot toddy to a whole new spice level with the addition of chai tea. Its complex flavours of cinnamon, cloves, ginger, and star anise elevates this toddy to absolute comfort in a mug. It is the epitome of cosiness and is simple to make with freshly brewed chai tea. Mixed with bourbon (or dark rum if that tickles your fancy), honey, and lemon juice and will warm you right up. This is one of the best holiday whiskey cocktails you can make to keep the cold at bay.
Tea time twists: Easy Tea Cocktails for Chilled Celebrations
10. Warm Christmas Cocktail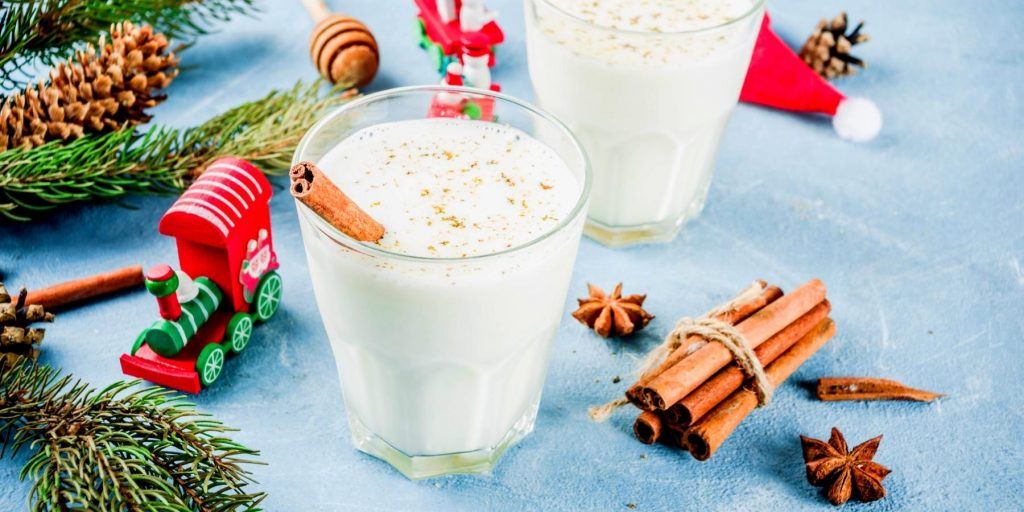 Creamy and packed with coconut, caramel, and vanilla flavours, you can make a batch of warm winter cocktails and keep it on the stove, ready to serve when the masses arrive for Christmas festivities. Simply warm up milk, coconut milk, brown sugar, and vanilla pods. Once it's simmering, whisk the mixture until frothy. Next, pour some bourbon into pre-heated mugs, add the foamy coconut milk and garnish with nutmeg or cinnamon.
11. Italian Gentleman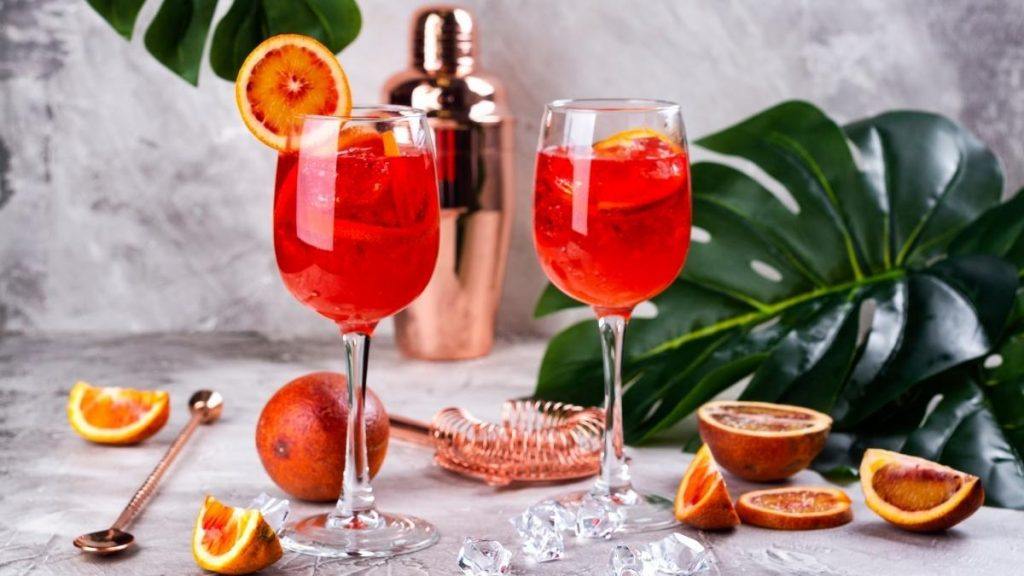 The Italian Gentleman might remind you of a Negroni. Getting the taste of this drink right will be a delicate balancing act. We suggest you choose a bold bourbon so that the bitterness of the Campari doesn't overpower the drink. To make one, shake together Campari, bourbon, lemon juice, simple syrup, and orange bitters with ice. Double strain into a chilled coupe glass and add a twist of either orange or lemon peel to finish it off.
12. Cinnamon Maple Bourbon Sour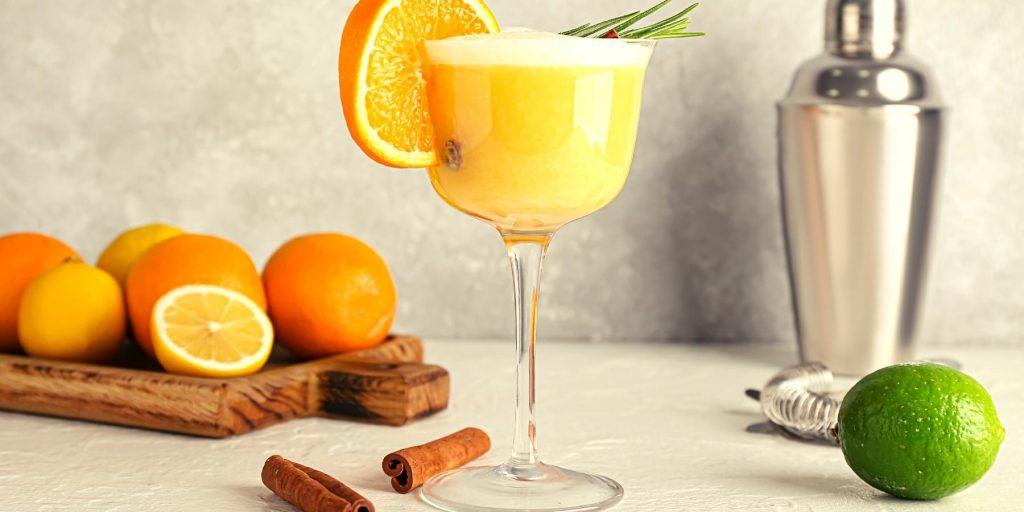 This is a spin-off of the original Whiskey Sour, and it's a must-have as part of your winter bourbon cocktails this Christmas season. The maple syrup and cinnamon give it a delicious Christmas taste. The lemon counteracts the sweetness, and the bourbon will make you feel warm and fuzzy inside. All in all, this is a definite Christmas cocktail party winner.
13. Kentucky Cousin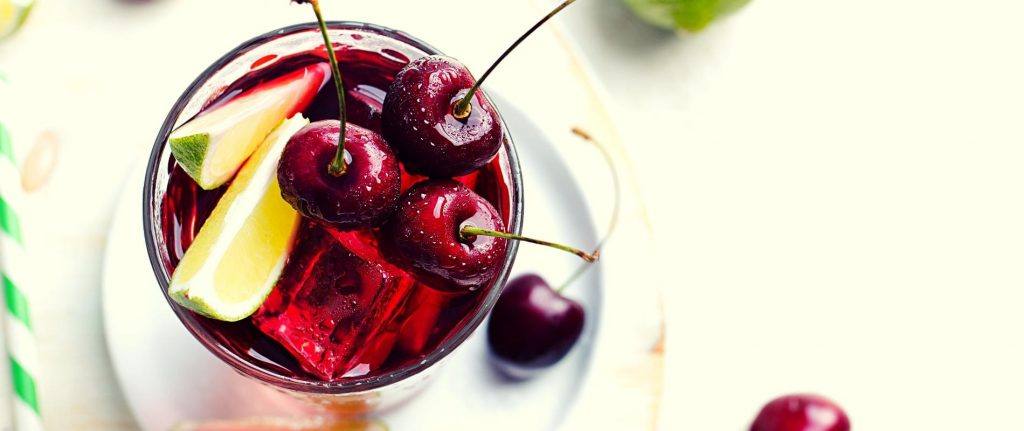 If you love the taste of black tea and you also love bourbon, then you will no doubt enjoy the Kentucky Cousin cocktail. It's a great cocktail to serve on Christmas Day to wind down after all the eating. It might remind you of a Mint Julep if you're a fan of those.
To make one, muddle together lemon slices, mint leaves, brandied cherries, and simple syrup in a cocktail shaker. Then, add ice, bourbon, cherry liqueur, lemon juice, and cooled tea, and shake until nicely chilled (around 30 seconds). Finally, strain into a rocks glass and serve with a candied cherry. It's a wonderfully unique taste that will surprise your guests – in a good way!
14. Cherry Sazerac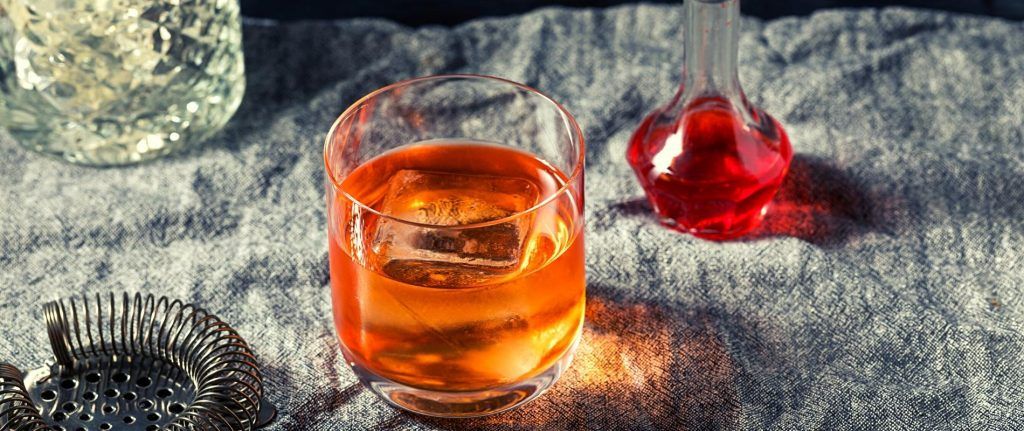 Speaking of potent cocktails, these bourbon Christmas drinks might leave your guests a little 'absinthe-minded', so slowly does it! The original Sazerac is a cognac and whiskey drink that originated in New Orleans as a traditional cocktail for Mardi Gras. The added maraschino cherry juice gives this version a sweeter taste.
To make one, add absinthe to a chilled rocks glass and swirl it around. Discard any leftover absinthe. Add ice to a small cocktail shaker, pour in the whiskey, cherry juice, cognac, and bitters and stir until cold. Strain into the prepared rocks glass and garnish with a cherry and lemon peel.
15. Big Apple Manhattan
This Christmas cocktail party drink is an ode to New York winter. It is a spin-off of the timeless bourbon-based Manhattan with a fruity apple twist. To make one, fill a cocktail shaker with ice, then add bourbon, apple brandy, and bitters. Next, strain into a chilled martini glass and garnish with sliced apple or a brandied cherry. While scrumptious, it's pretty potent, so proceed with caution.
16. Pickle Juice Whiskey Sours
If you've ever had a Pickleback Shot (a shot of bourbon followed by a shot of pickle juice), you'll really enjoy this delicious whiskey sour. To start, you're going to rim a coupe glass with Old Bay seasoning. Then, in a cocktail shaker filled with ice, add bourbon and pickle juice and shake it until cold. Next, strain into a glass and garnish with pickled cucumbers and lemon slices. A delicious and tangy cocktail best served before dinner.
17. Fireball Margarita
While this bourbon drink is more Taco Tuesday than Christmas cocktail, it's a great contender to start your Christmas cocktail party. Fireball whiskey is made by ageing Canadian whiskey in American bourbon barrels and infused with natural cinnamon giving this bourbon its unique fireball taste. To make one Fireball Margarita, mix together 30ml Fireball Whiskey, 30ml orange liqueur, 30ml tequila, and 60ml margarita mix. Pour it over ice in a tall glass and garnish with a wedge of lime.
FREQUENTLY ASKED QUESTIONS
Eggnog is without a doubt the number one Christmas drink. It's so popular that it's enjoyed in 27 states across the US. 
With its hints of oak, caramel, and vanilla, bourbon goes well with apple cider, sweet vermouth, grapefruit juice, lemon juice, coffee, and soda water.   
Bourbon mixed with cranberry juice is called a Blizzard and it's a wonderful and warming addition to your Bourbon Christmas cocktails. Making one is simple: add ice to a cocktail shaker, then pour in bourbon, unsweetened cranberry juice, lemon juice, and simple syrup. Give it a good shake and strain it into a rocks glass filled with ice. Garnish with sliced lemon and cranberries. Happy sipping! 
There are loads of traditional Christmas drinks you can mix up on Christmas eve. For something sweet, make a Grasshopper cocktail or an Eggnog Martini. If you want something warming, there are loads of Hot Toddy variations you can try. And if you want the perfect ending to your Christmas feast try your hand at making an Old Fashioned or a festive Apple Butter Old Fashioned.