12 Camping Cocktails for Any Outdoor Festival or Event
March 31, 2023 by Anna-Bet Stemmet
Calling all camping cuties and festival friends! The countdown to the fun-in-the-sun season is on, and we're gearing up with some impressive refreshments. What better way to unwind after a long day of dancing (or hiking) than with a gorgeous camping cocktail?
Happy news, honey! We've got you covered with some easy-to-make camping and Coachella cocktails that are sure to make your al fresco excursions all the more memorable.
What to bring to make cocktails while camping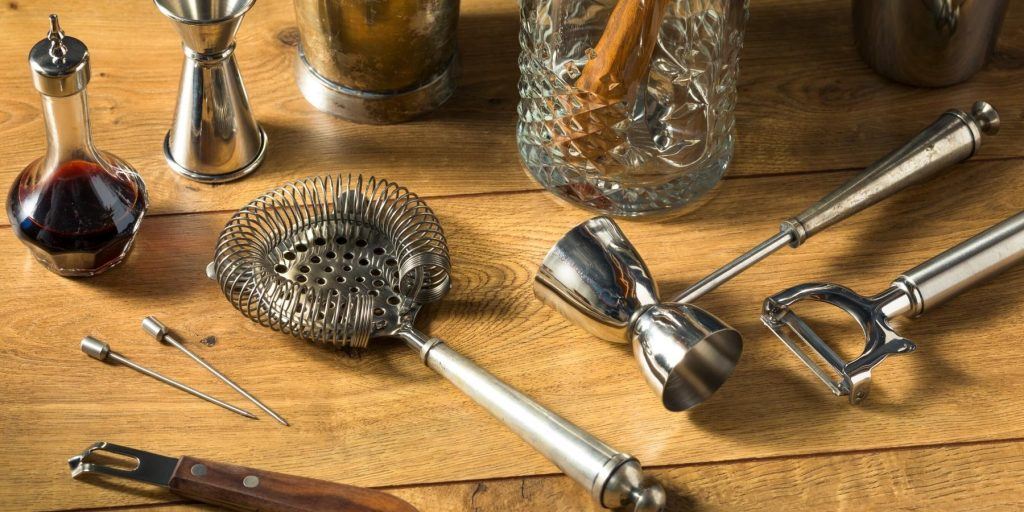 The first thing you need to do is set yourself up for camp cocktail success. After all, whipping up a drink in the comfort of your own home and mastering camping cocktail recipes in the great outdoors are two very different kettles of proverbial fish. It all comes down to having the right cocktail-making tools for the job.
Camp bar essentials
Here are a few things every camp cocktail enthusiast should aim to have in their cocktail-making kit when they head out to a festival or weekend away.
Cocktail shaker. A cocktail shaker is a must-have tool for making cocktails. It's a great way to mix ingredients and get the perfect balance of flavors. Look for a lightweight, compact shaker that's easy to pack. Alternatively, you can also use a mason jar.
Glasses. Bring lightweight, unbreakable glassware for serving your cocktails. Look for options made of plastic or stainless steel.
Batch cocktail containers. If you plan to make batch cocktails, remember to pack a large container from which friends can serve themselves. A cooler with a small tap is a great option.
Jigger. A jigger is a small measuring tool that helps ensure you get the right proportions of ingredients. Look for one with multiple measurements (e.g., 1 oz, 1.5 oz, 2 oz) to make measuring easy.
Strainer. A strainer removes ice or other solids from your cocktail as you pour it into a glass. A small, handheld strainer is perfect for camping or festivals.
Bottle opener. Bring a bottle opener for opening beer, wine, and other bottled beverages.
Cutting board and knife. If you plan to use fresh ingredients such as citrus fruit, you'll need a cutting board and knife to prepare them.
Ice. If you have access to ice, bring a small cooler or insulated bag to keep it cold when you collect it from the vendor or store. Alternatively, consider using reusable ice packs or freezing water in advance to make your own ice.
12 Amazing camping cocktails for outdoor YAY
Now that you know which bar tools to pack when you want to make some truly excellent camp cocktails, here is a selection of our favorites. Some of these are Coachella- inspired cocktails, while others are classics that pair wonderfully with fresh air and happy vibes.
1. Smoky Campfire Moscow Mule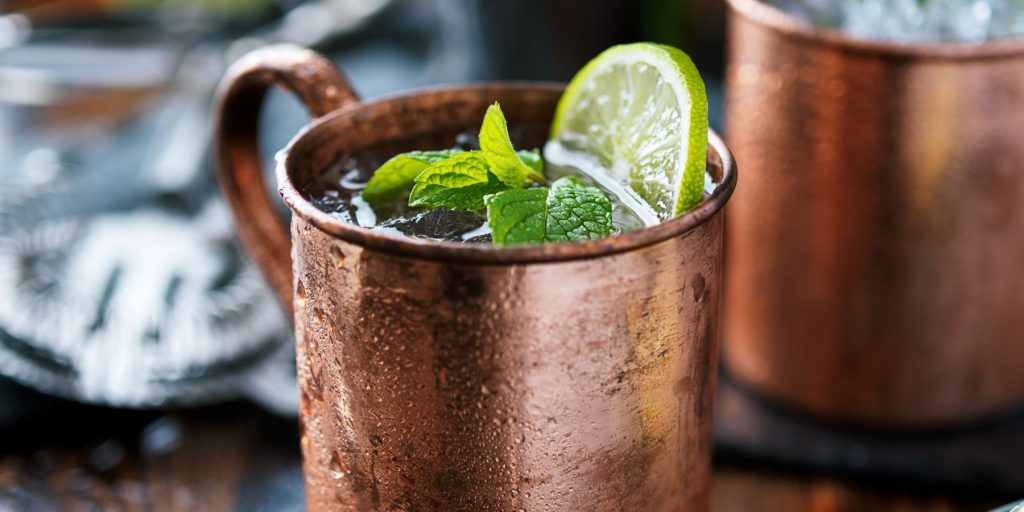 If the bubbly, ginger-laced allure of a classic Moscow Mule is everything you crave in a drink, you've got to try the Smoky Campfire Moscow Mule. Combine 1.5 oz Montelobos Joven Mezcal, 0.75 oz amaretto, 0.5 oz fresh lime juice, and 4 oz ginger beer in a copper mug with ice.
Learn more: What's the Difference Between Mezcal and Tequila?
2. Mountain Daiquiri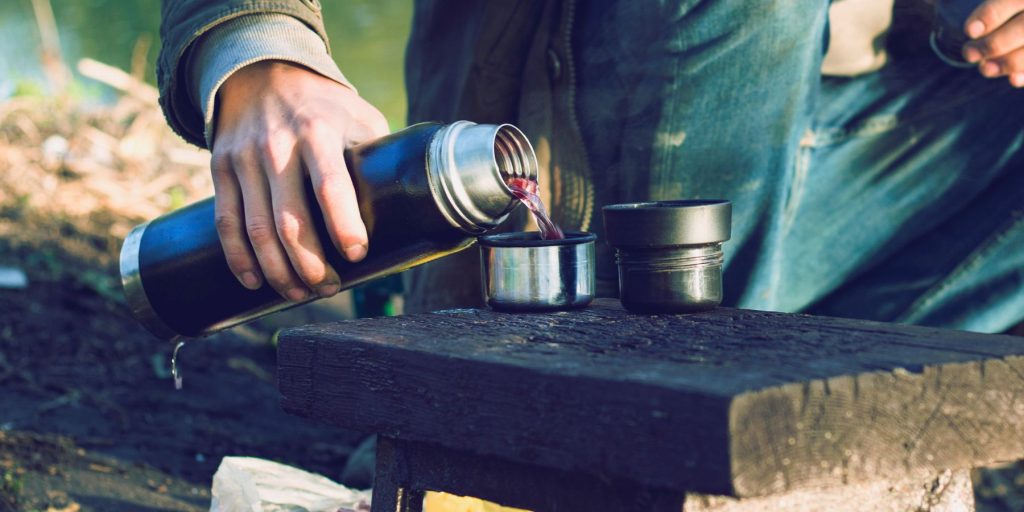 This one's for the rugged outdoorsy types. To indulge in the pure joy of a Lime Daiquiri when you're out and about, make yourself a Mountain Daiquiri. Pack some sugar, limes, and a flask of Appleton Estate Rum. Stir up a spoonful of sugar with some water until dissolved, squeeze half a lime into your cup, add 3 oz of rum, and stir. If there's ice, use some; if not, enjoy it as is.
3. Michelada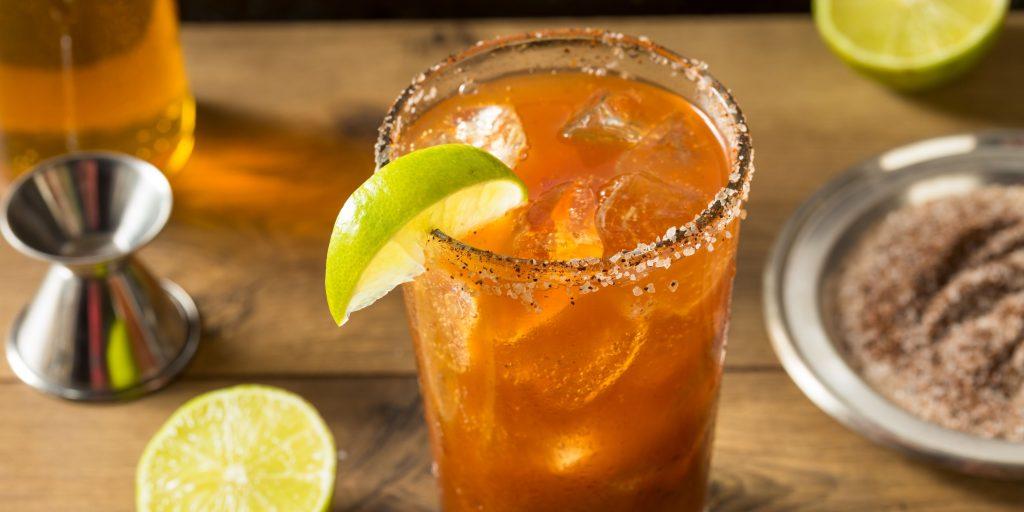 Almost everyone loves a cold beer on a hot summer's day, but it's also nice to give it a bit of personality once in a while. To make a Michelada at a festival, pack a few limes, some Worcestershire sauce, hot sauce, and celery salt into your picnic hamper. Squeeze half a lime into your serving glass, add a dash or two of each sauce and a pinch of the salt to a serving glass, pour in an icy cold beer, and enjoy!
4. Outdoorsmen Hot Toddy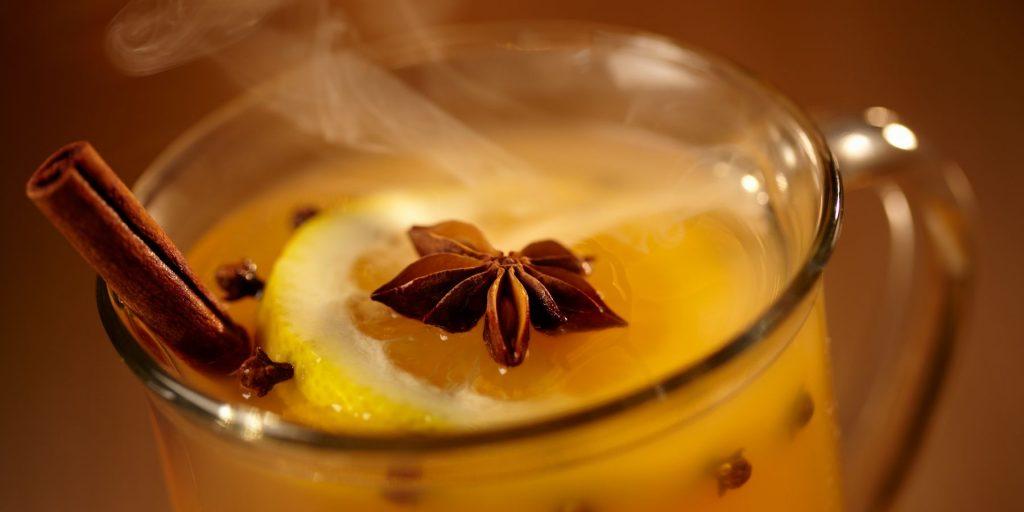 This woodsy take on the classic Hot Toddy is everything after a day spent hiking through the forest. Bring 2 oz of water to a rapid boil, add a teaspoon of sugar, and stir until dissolved. Remove from the heat and add 2 oz of Wild Turkey 101 Bourbon. Drop in a slice of lemon and sprinkle over some cinnamon if you're the kind of hiker to bring along little luxuries.
5. Vodka Cranberry (Cape Codder)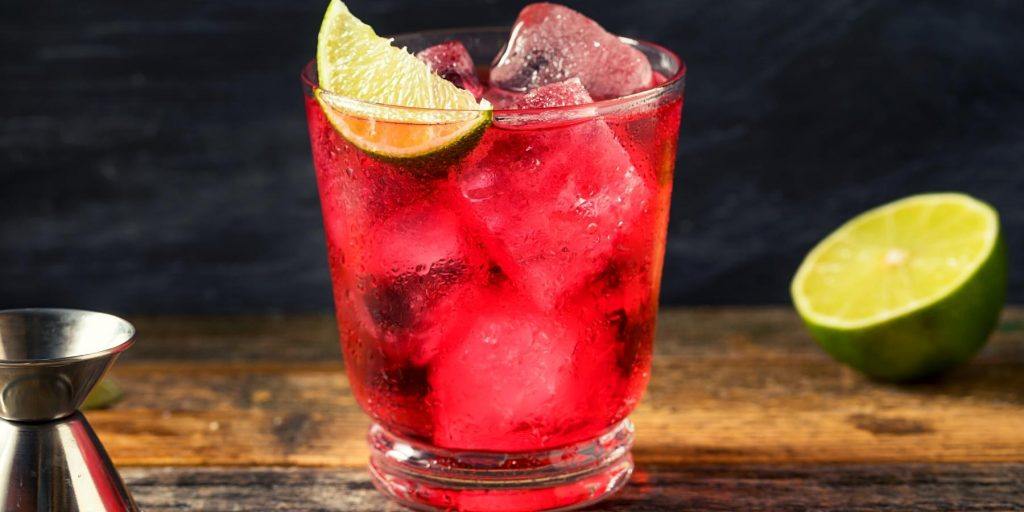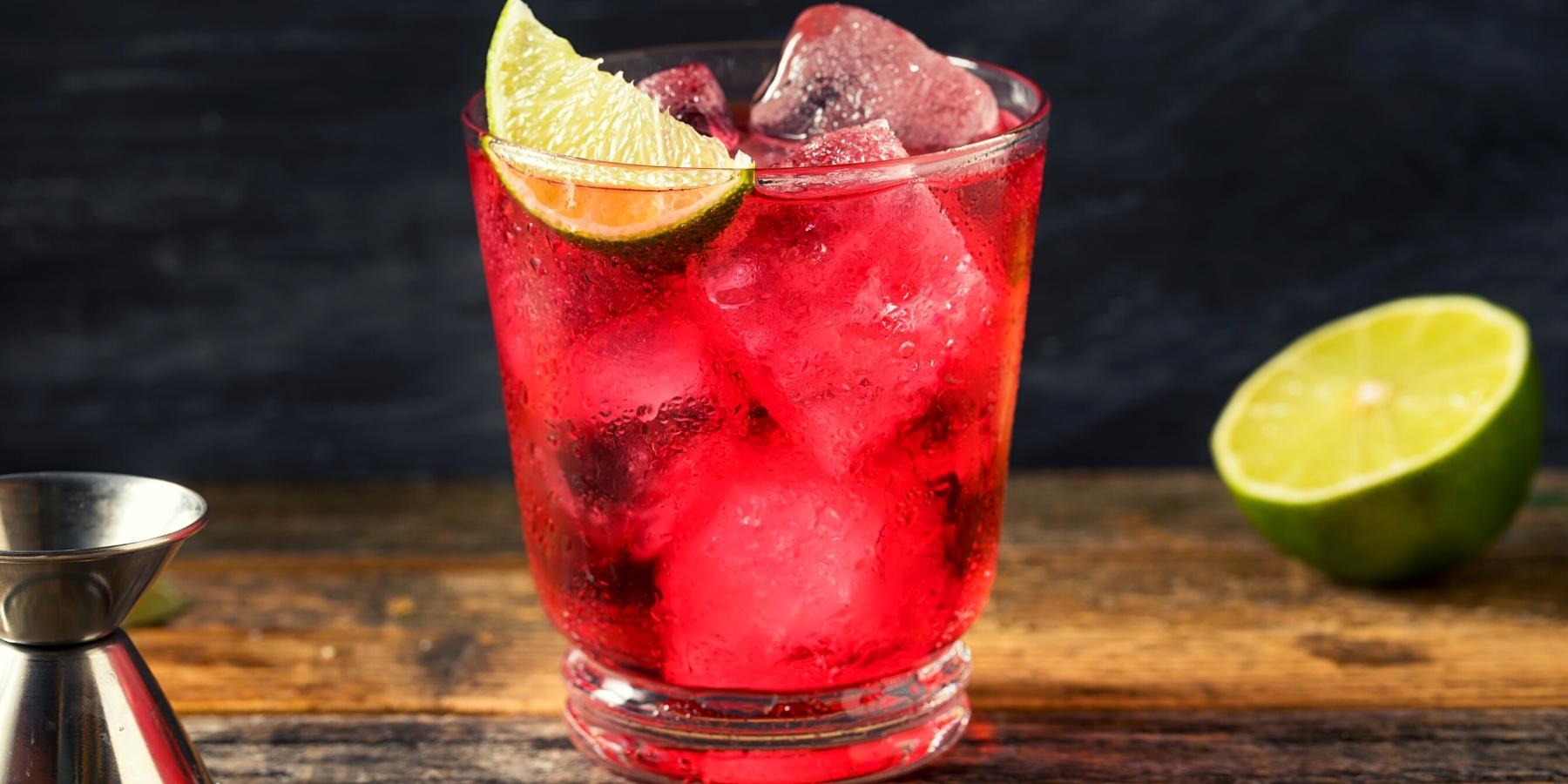 Keep things super simple with a Vodka Cranberry cocktail if you don't have a lot of space to pack cocktail-making bits and bobs. Also called a Cape Codder, this easy cocktail only requires SKYY Vodka, cranberry juice, and orange juice. Made in batches, it comes together quickly and always pleases a crowd.
6. Dark 'n Stormy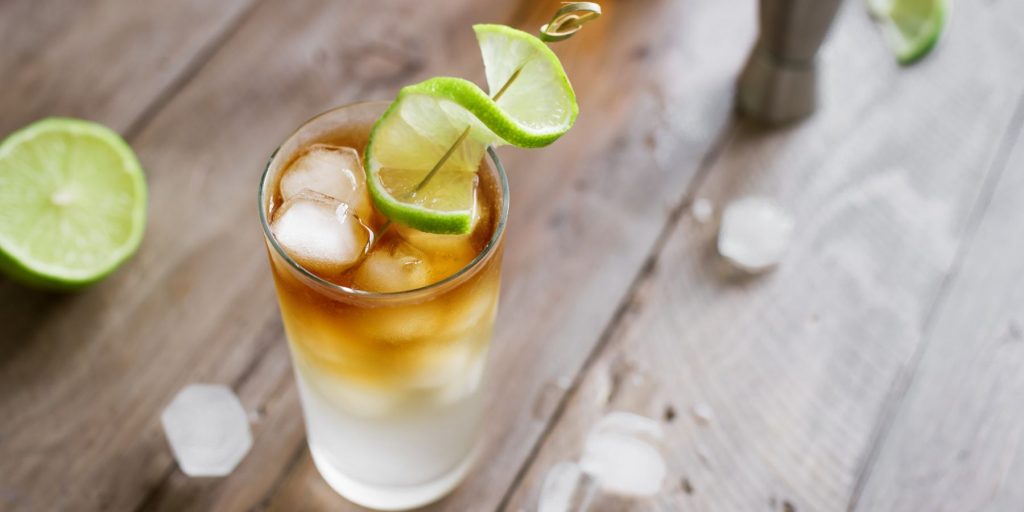 Speaking of great batch drinks, don't forget about the Dark 'n Stormy! This effortless drink combines the gorgeous notes of sweet, mellow Appleton Estate Signature Rum, spicy ginger beer, and zingy lime. It's finished with a dash of bitters to complete the flavorsome harmony.
7. Irish Coffee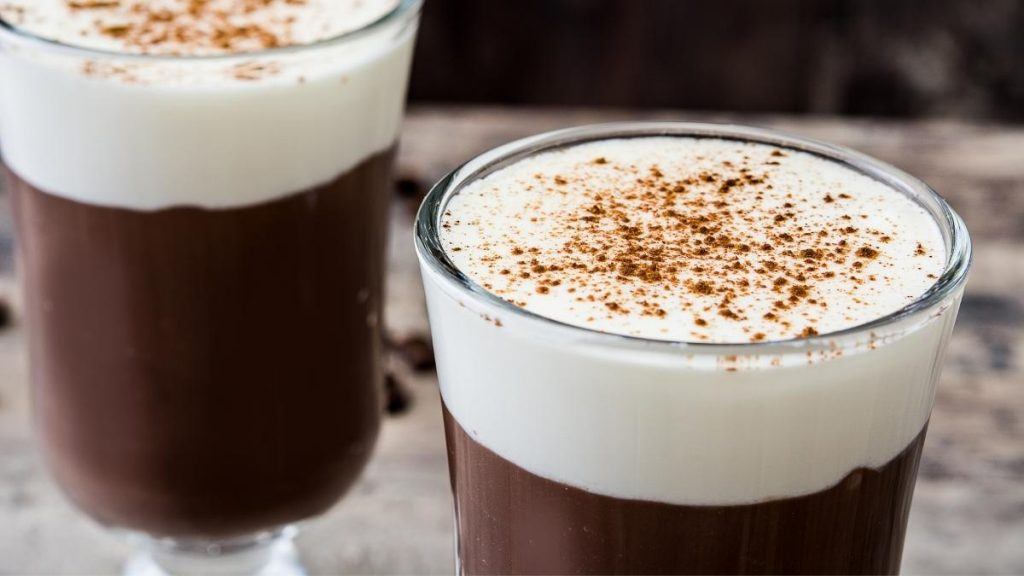 Irish Coffee is the perfect camp cocktail for chilly nights around the fire. This warming drink combines hot coffee, Irish whiskey, and brown sugar, and is topped with a layer of whipped cream. The rich, smooth taste of the whiskey pairs perfectly with the bitterness of the coffee and the sweetness of the sugar. Sipping on an Irish Coffee under the stars is a great way to cozy up – especially if you walk the extra mile and brew your coffee on the fire, of course…
8. Make-Ahead Negroni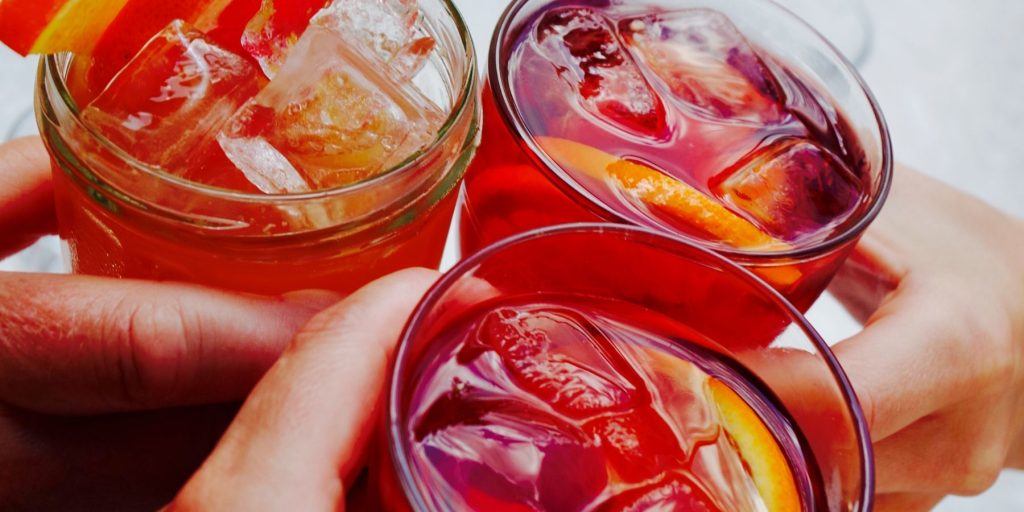 The beautifully bitter Negroni is an iconic drink that can hold its own just about anywhere – including at an outdoor festival and the back of a pickup truck! To make a batch of Make-Ahead Negronis for you and your friends, add 6 oz of Bulldog Gin, 6 oz of Cinzano Vermouth Rosso, and 6 oz of Campari to a sealable mason jar. Seal, shake and pack it in your cooler with a fresh orange. When you're ready to enjoy it, pour your drinks into a tumbler with ice, and garnish it with a twist of orange.
9. Campfire Sour
This herbaceous riff on the classic Whiskey Sour makes a fantastic fireside sipper. Add 2.5 oz Wild Turkey Rye Whiskey, 1 oz fresh lemon juice, and 0.5 oz maple syrup to a cocktail shaker. Light a sprig of rosemary on fire and add to the shaker still lit. Cap the shaker and leave it for 30 seconds so the mixture can infuse with smoke. Fill the shaker with ice and shake for 15 seconds. Strain into a rocks glass with large ice cubes. Garnish with a fresh sprig of rosemary and serve.
10. Rock Shandy Mocktail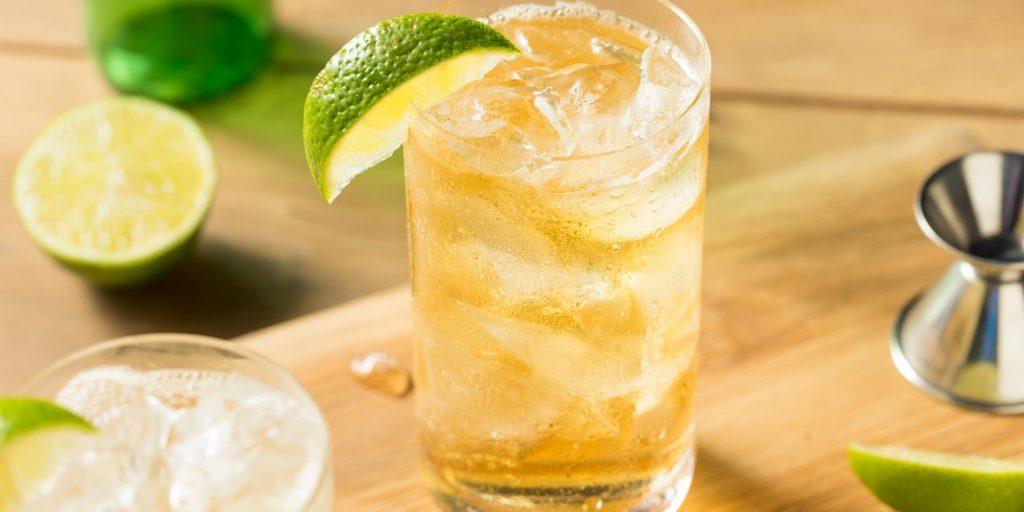 Looking for a tasty drink to enjoy en route to your destination while staying safe on the road? Try a Rock Shandy! Made with club soda, lemonade, bitters, and ice and garnished with fresh lime, making a Rock Shandy recipe on the go couldn't be simpler. This zesty drink comes together quickly and tastes fantastic.
More marvelous mocktails: 8 Easy Mocktails for Simple and Clean Sipping
11. Gold Rush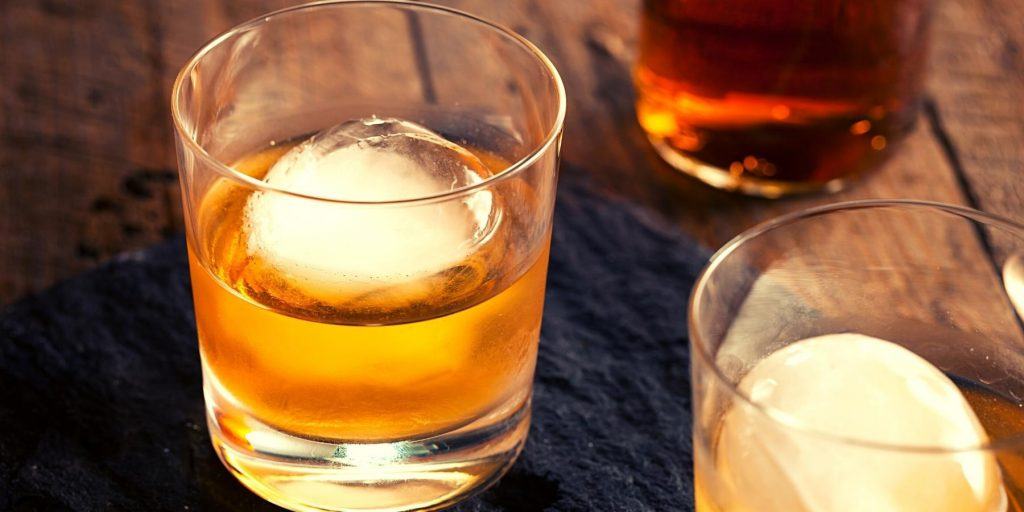 First invented in the New York bar Milk and Honey before prohibition, this classic drink is similar to a Bee's Knees cocktail but replaces gin with Wild Turkey 101 Bourbon. Straightforward, sophisticated, and refreshing, the Gold Rush is easy to pack and quick to pour while you're on your outdoor adventure.
12. S'Mores Martini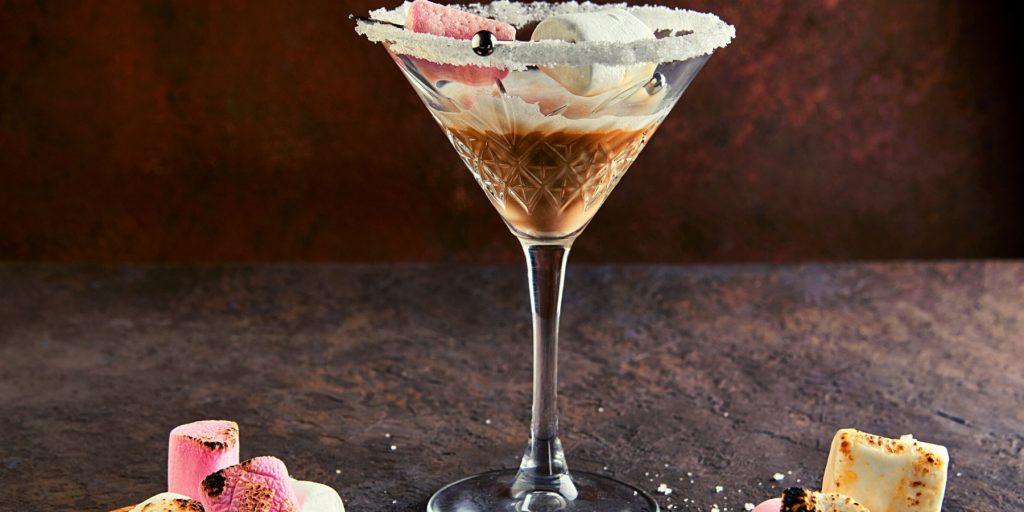 Chocolate, marshmallow-infused vodka, bourbon, and cream come together to create a delicious S'mores Martini. Sure, it's a little over the top, but that's exactly the point! Make this tasty Martini as an indulgent dessert to enjoy around the fire after a day of dancing or woodlands shenanigans.
FREQUENTLY ASKED QUESTIONS
When you're traveling or heading on an outdoor adventure, the best kind of cocktails to take along are those that are easy to make, refreshing, and can be served in a portable container. Always be responsible when you travel – NEVER drink and drive.
Cocktails that don't need to be refrigerated must be made with non-perishable ingredients. This includes drinks like the Make-Ahead Negroni. Made with equal parts Bulldog Gin, Cinzano Vermouth Rosso, and Campari this drink can be prepared in advance and served at room temperature.
Easy cocktails make great tailgate drinks. We love a Make-Ahead Negroni and Michelada. A two-ingredient cocktail like the Dark 'n Stormy also works really well. Find a full list of camping and festival cocktails on The Mixer.
There is no official cocktail of Coachella, as the festival doesn't have a signature drink. However, given the festival's location in Southern California, it's not uncommon to see attendees enjoying refreshing cocktails like Margaritas, Palomas, and other tequila-based drinks.