12 Timeless Prohibition Cocktails
October 15, 2022 by Helena Lombard
Prohibition might be known as the dry era, but ironically some of the world's best cocktails were invented during these thirsty years. If you think about it, it makes sense. Humans are wired to want something even more if we can't have it at all. And so, with the ban on alcohol in America becoming a genuine problem, our survival instincts kicked in, and prohibition-era drinks were born. While some of these cocktails were created before prohibition (which lasted from 1920 – 1933), some only became popular during this infamous era. That's because prohibition-era cocktails could disguise illegal liquor and make the often-undrinkable illegal spirits more drinkable.
Prohibition-era cocktail history proves that thirteen years is plenty of time to get creative with smuggled goods. So, jump back in time with us as we explore 12 of the most popular prohibition cocktails that are still as legit today as they were back in the roaring 20s.
1. Old Fashioned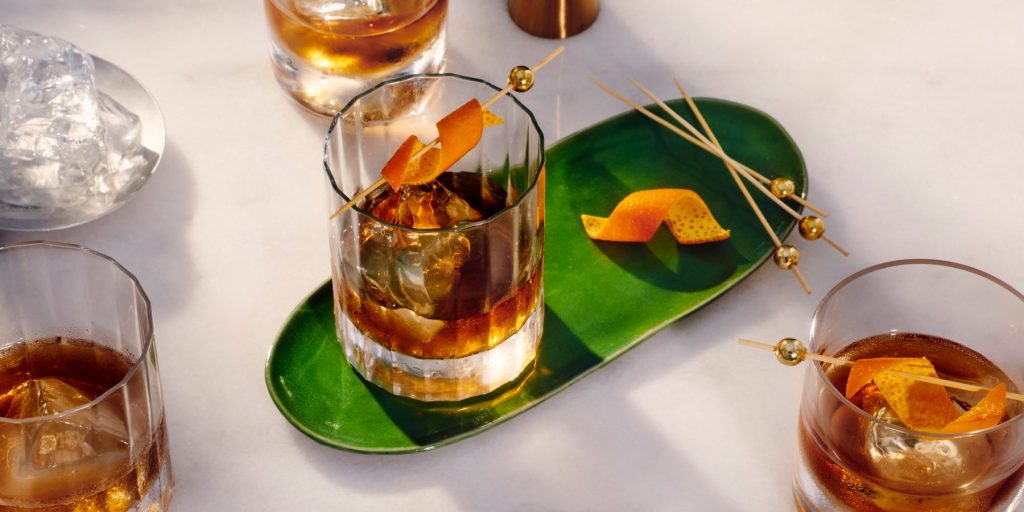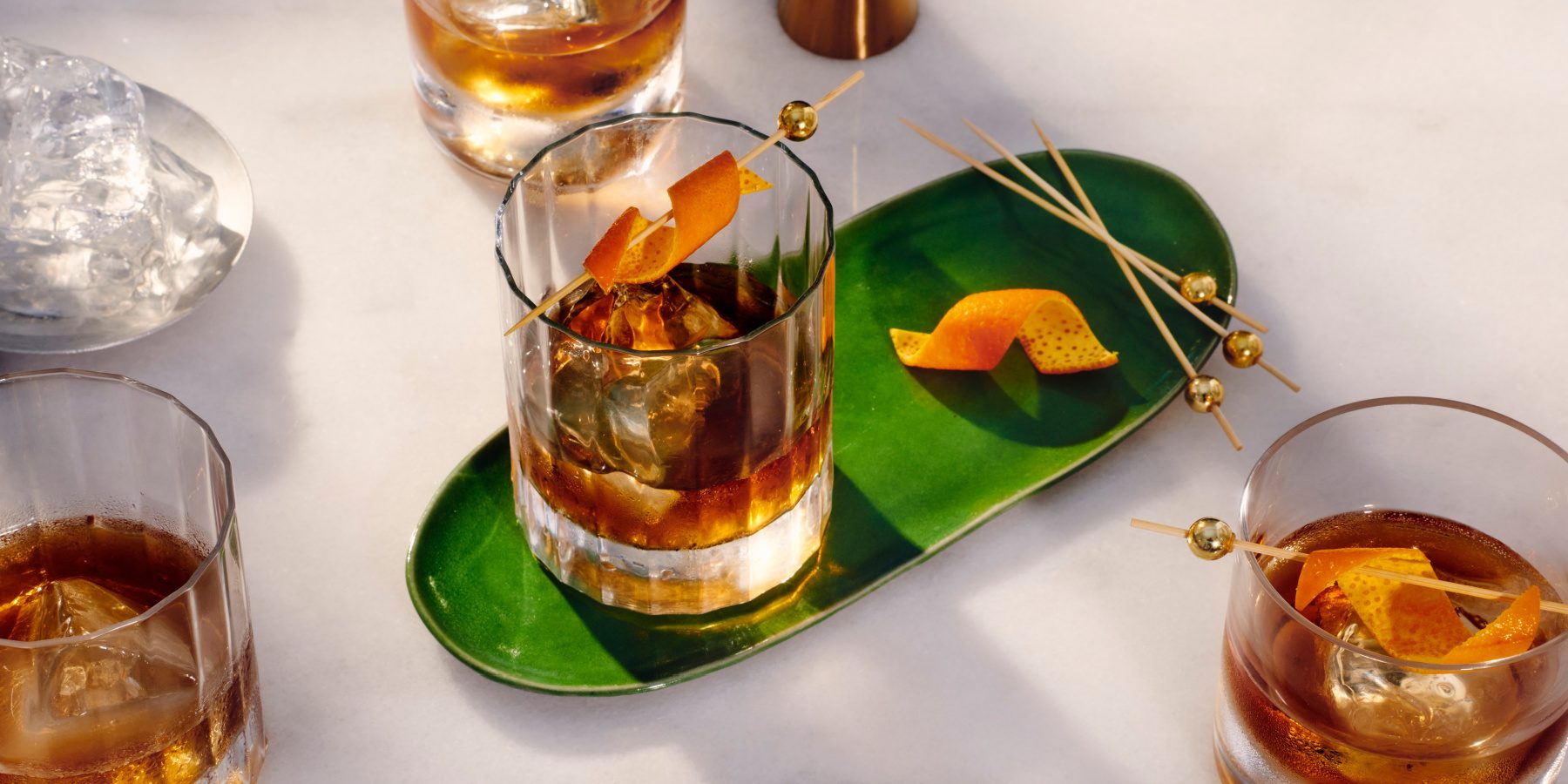 Bourbon, sugar, bitters, and water are the ingredients for one of the most iconic pre-prohibition-era cocktails ever invented. And that is probably why there are so many claims as to who did it first! One of the most famous stories is that the Old Fashioned was created in the 1880s at a Louisville social club called The Pendennis Club by James E. Pepper.
Later on, during prohibition, creative variations of this iconic whiskey cocktail started to pop up in speakeasies and dark dodgy alleys across America. Today there is one ultimate Old Fashioned recipe with loads of modern variations. And yes, we love them all!
You might also like: 9 Bourbon-Based Summer Cocktails to Beat the Heat
2. The Last Word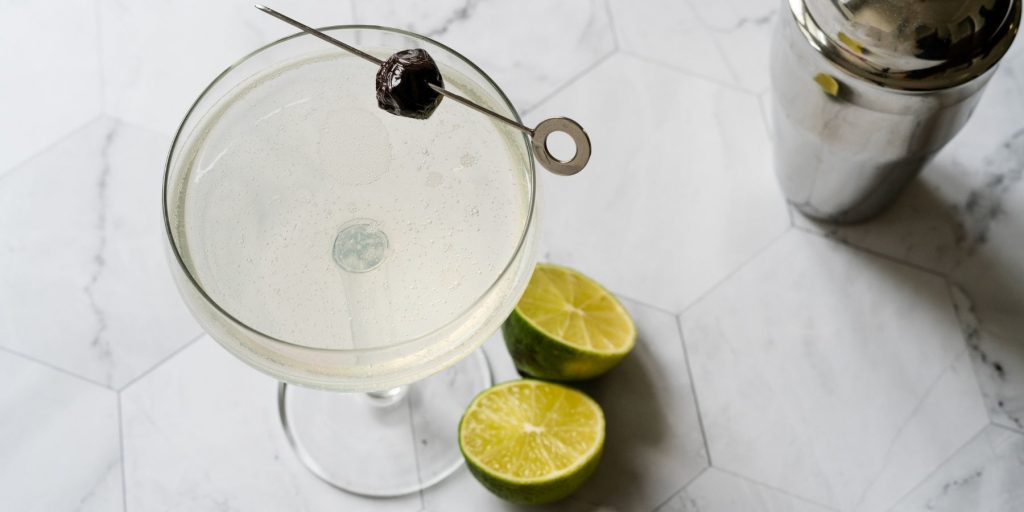 This cocktail comes with a bit of attitude and will leave a lasting impression on your guests. According to drink legend, the first Last Word was mixed together at the Detroit Athletic Club's bar in the early 1920s.
To make this classic after-dinner drink, shake together gin, green Chartreuse, maraschino liqueur, lime juice, and ice, then strain it into a chilled coupe. It has a distinctive and complex flavour profile, with a fine line between sweet and tart. We suggest serving these tasty prohibition-era gin cocktails with uncomplicated dessert pairings— letting this delicious drink have the final say.
You might also like: Winter Gin Cocktails to Sip by the Fireside
3. Gin Rickey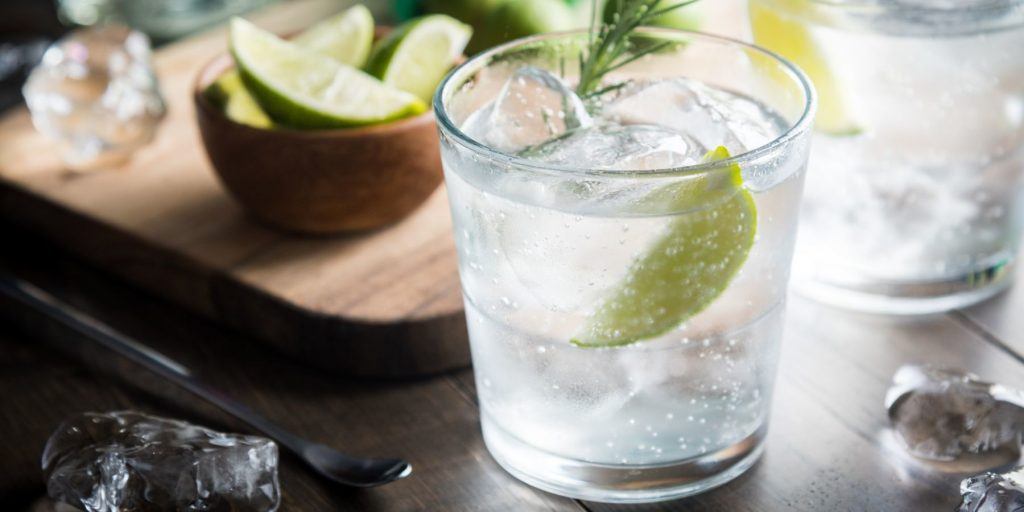 The Gin Rickey is one of those classic prohibition-era cocktails that more than delivers on a smouldering hot day. Initially, a Rickey was made with bourbon, lime, and club soda, but eventually, during prohibition, gin came into the picture. And when we say 'gin,' we mean poor-quality alcohol thinned out with water and flavoured with juniper oil and, rumour has it, turpentine for a lovely wooden finish. Yikes!
Today, with top-notch gins available, we're happy to report that the Gin Rickey is shining bright and enjoying its time in the spotlight. In fact, in 2011, more than 100 years after its invention, the Rickey became the official native cocktail of Washington, D.C.
4. Mojito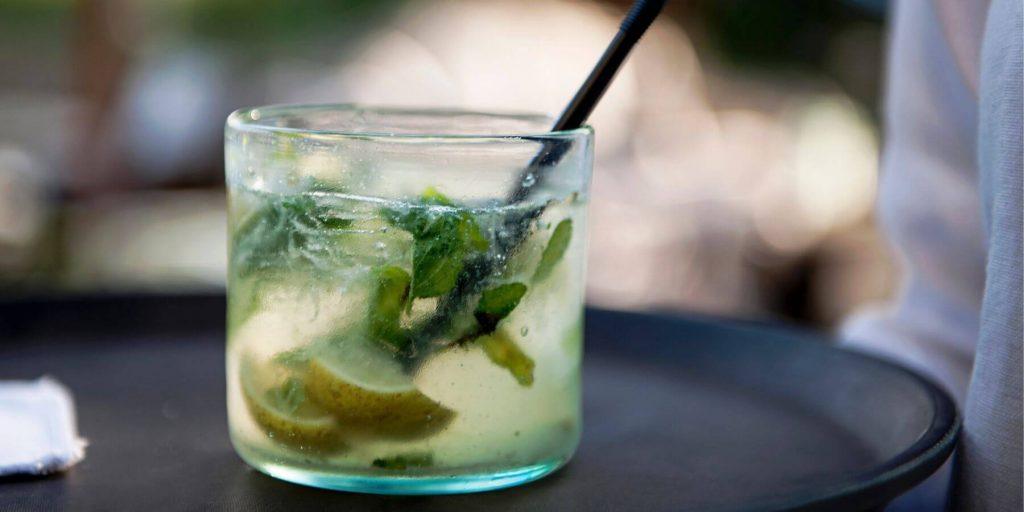 Another extremely popular spirit during the dry era was rum. With rum running rife, tons of rum got smuggled across the Atlantic. Not only was it the cheapest liquor to smuggle into the country, but those who could afford to went to Cuba in the Caribbean to get it themselves. So, it makes sense that the Mojito recipe travelled along.
To make an authentic Mojito, you'll need white rum, lime, mint, sugar, and a little club soda for a fizzy finish. You can easily turn these zesty rum cocktails into refreshing pitchers to satisfy the crowd. Delicioso!
You might also like: All The Hot Rum Cocktails You Will Ever Need
5. Sidecar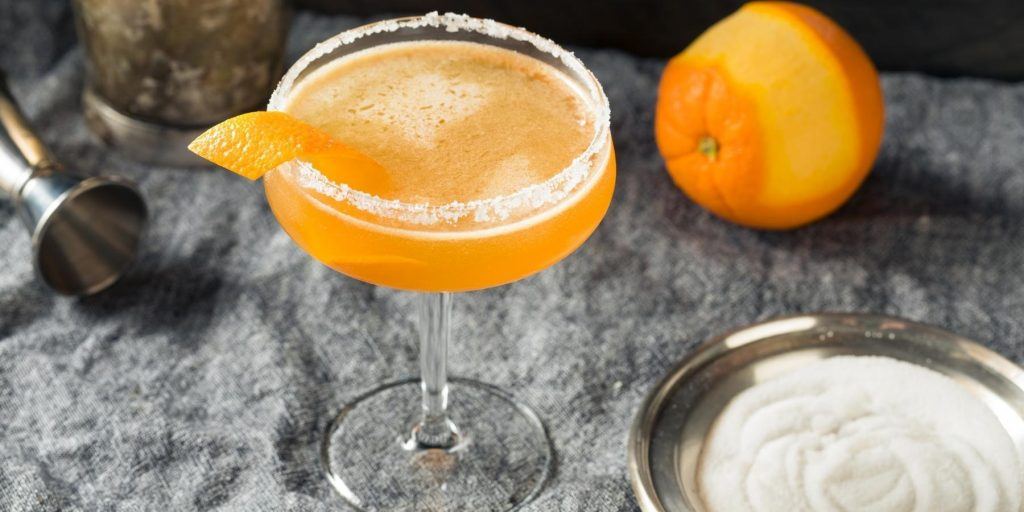 The Sidecar cocktail is one of the most classic cocktails of the prohibition era. And when a cocktail sticks around for over a century, you know it's legit! To make one, you'll shake cognac, Grand Marnier and lemon juice together with ice, then strain it into a sugar-rimmed chilled coupe.
If you're new to the cocktail scene and love the taste of brandy, this easy 3-ingredient cocktail is for you.
You might also like: 8 Orange Liqueur Cocktails That Zest The Best
6. Bee's Knees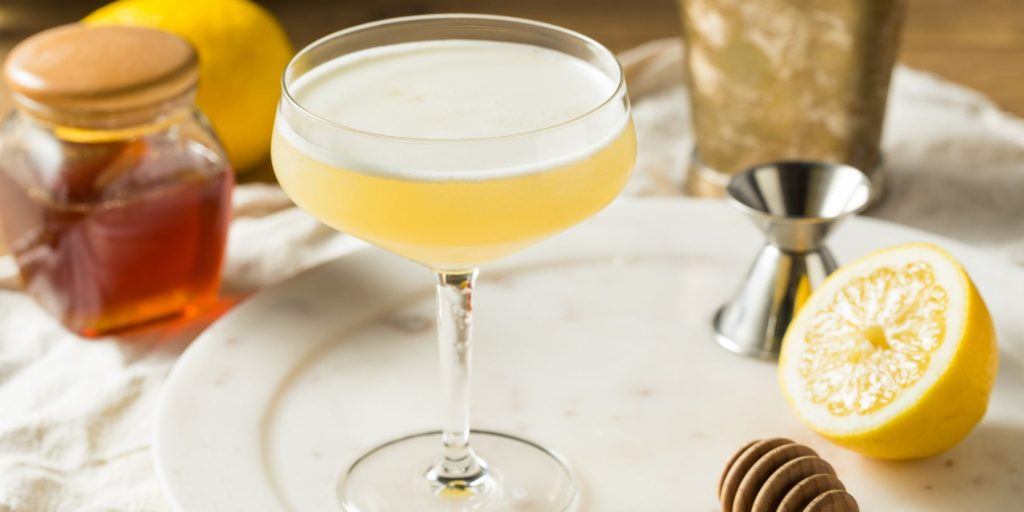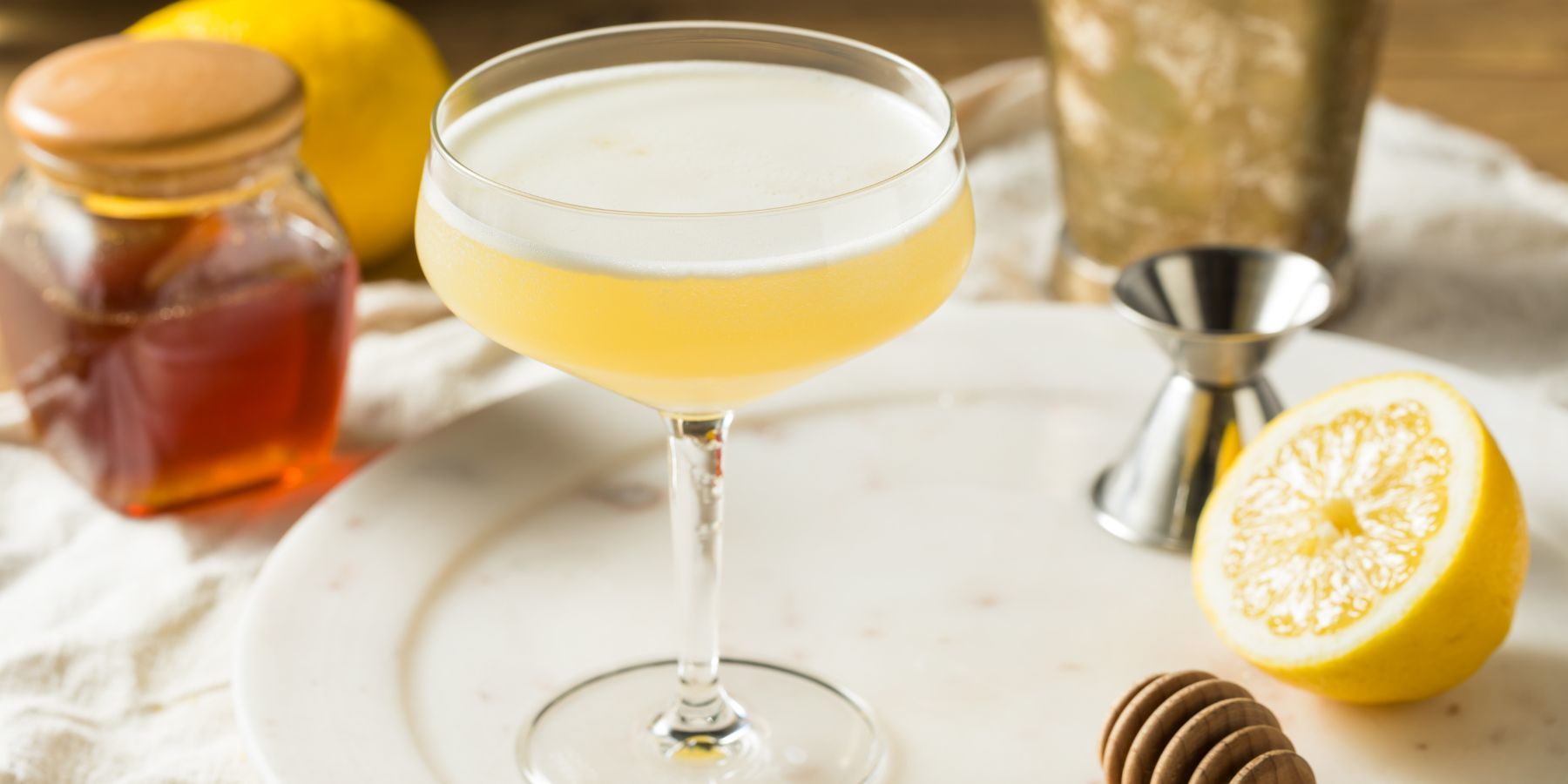 The name says it all! Are we right? You wouldn't think a simple combination of gin, honey syrup, and lemon would stand out in the cocktail crowd, but you'd be mistaken.
The Bee's Knees drink is one of those iconic prohibition gin cocktails that exude the glamor of the 1920s jazz age. So, when you drink these with your friends, you have to do the spirit of this cocktail justice and do it in a sequinned dress or dapper suit with classic 20s jazz music in the background. It's a vibe!
7. French 75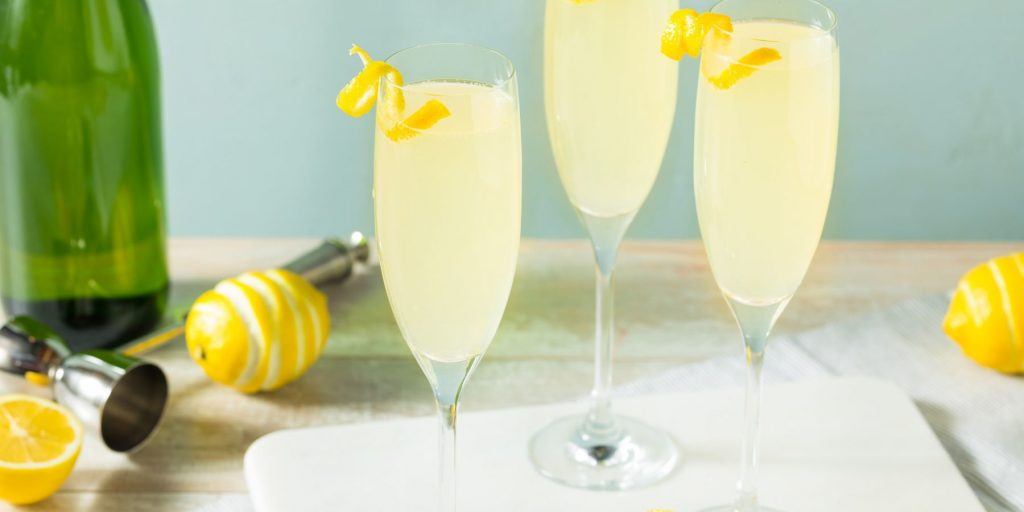 The French 75 is a Champagne cocktail created by a Scottish bartender Harry MacElhone in New York City. These bubbly prohibition-era cocktails are made with gin, Champagne, simple syrup, and fresh lemon juice and are served in sugar-rimmed flutes. The story goes that Harry named this potent drink after the firepower of the French 75mm field gun used in WWI. Today this drink is as strong as ever and just as easy to make.
8. Highball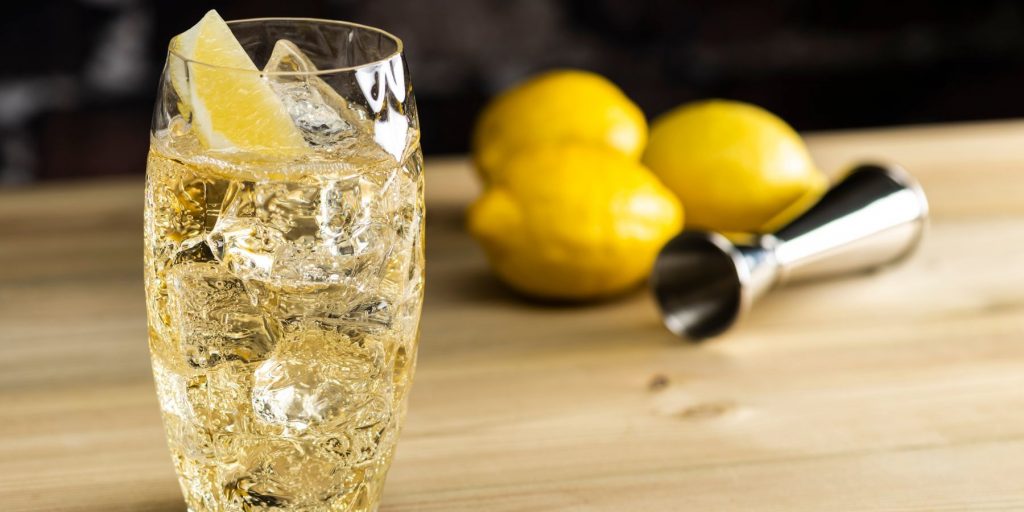 The simple mixture of whiskey and club soda, aka the Highball, was massively popular at prohibition cocktail bars throughout the US. And it remained a popular drink for 60 years until vodka arrived on the scene and stole the limelight.
Today there are plenty of highball variations made with whiskey, tequila, mezcal, gin, or vodka. With only two ingredients, this is an easy drink to make and completely adaptable to your taste. If you're a novice cocktail maker, then learning how to make a classic highball is an excellent place to start.
You might also like: Kanpai! 10 Japanese Whiskey Cocktails to Master
9. White Lady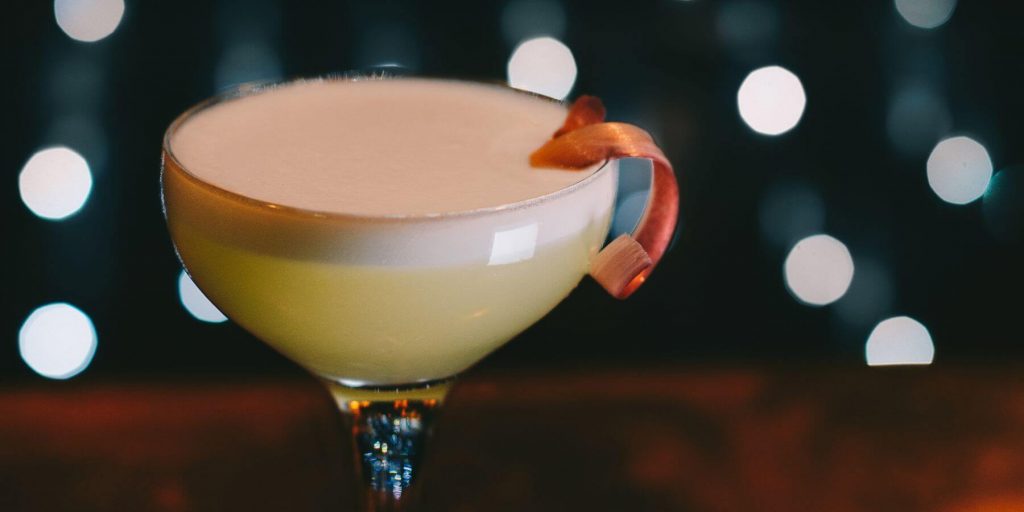 Harry MacElhone is back! And this time, it's with his version of the White Lady Cocktail created in the 1920s. While the original White Lady was made with crème de menthe, it eventually changed to gin. This is combined with orange liqueur and lemon juice and is then shaken with an egg white. The result is gin-laced sour with lots of zest and is a great cocktail to enjoy after an indulgent meal.
You might also like: Best gin cocktails
10. Hanky Panky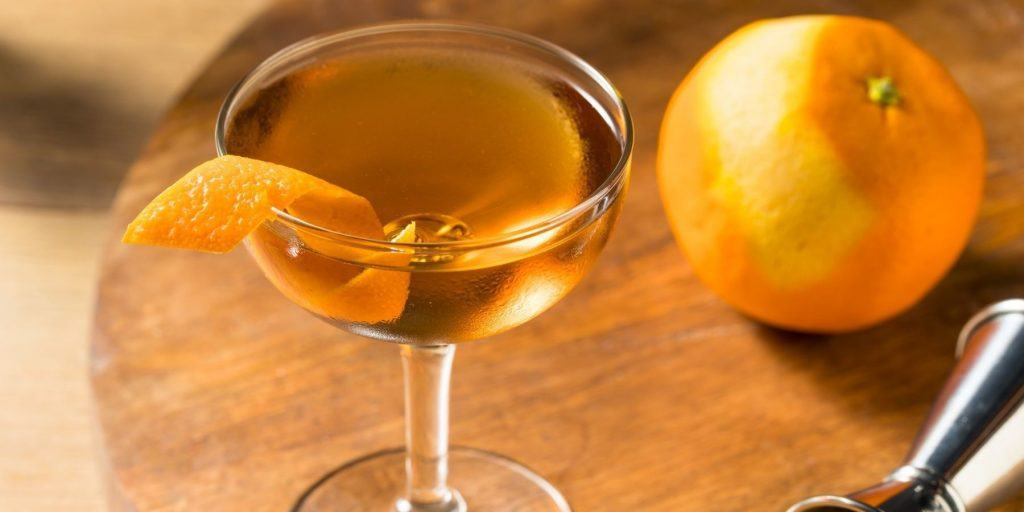 The Hanky Panky recipe was created by Ada Coleman—the head bartender at the American Bar in London's famous Savoy Hotel in the early 1900s.
This sweet gin martini is anything but discreet: the gin makes it a little naughty, while the sweet vermouth makes it a little nice. But it's the addition of the Italian amaro (bitters) that gives the Hanky Panky cocktail its unique and complex flavour. With zesty orange flavours and herbal undertones, the Hanky Panky cocktail is, in our opinion, one of the best prohibition gin cocktails ever invented.
11. Mint Julep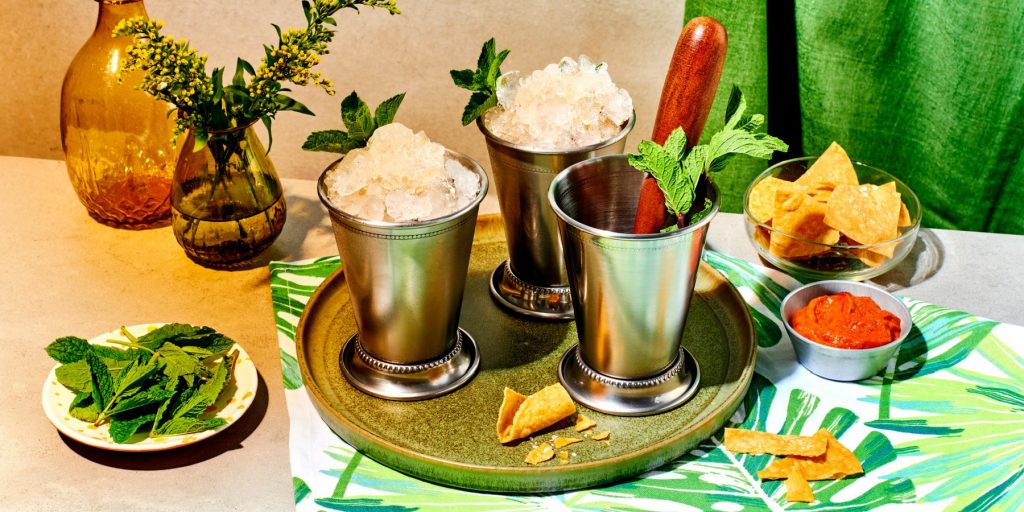 These famous prohibition whiskey cocktails were declared the official drink of the Kentucky Derby in 1930. Making a Mint Julep is easy: lightly muddle mint leaves and simple syrup in a Julep cup or rocks glass. Add the bourbon and top the glass with crushed ice. Stir until the outside of the cup is frosty. Top with more crushed ice and garnish with a mint sprig. Minty cool, slightly sweet, and super refreshing! This is the ultimate summer drink.
12. Sazerac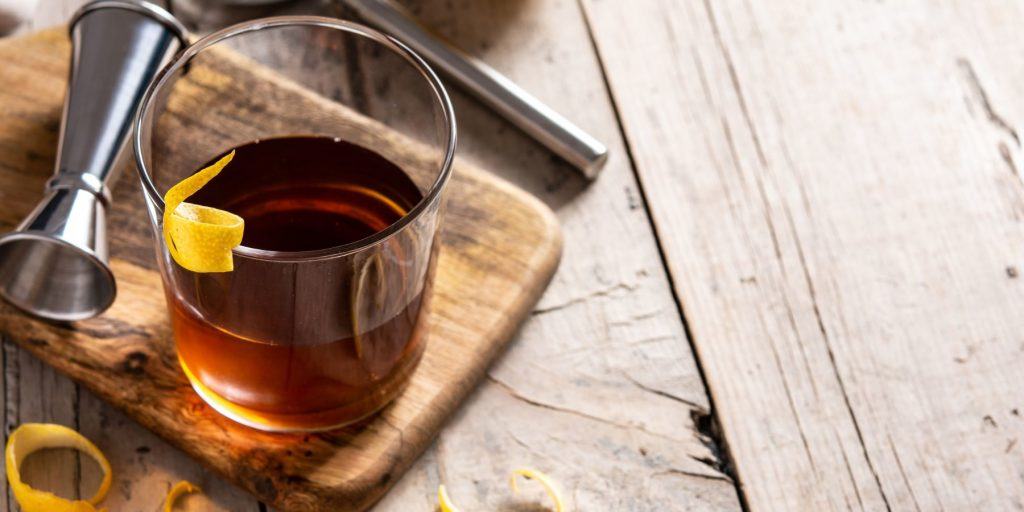 If you ask the friendly folks from New Orleans, they'll tell you that the Sazerac was the first American cocktail. This iconic drink was first made with cognac, but after a brandy shortage in the 1870s, the star ingredient changed to rye whiskey. Today you can make a Sazerac with whiskey or cognac or even half of each. With only the addition of a bit of sugar, anise liqueur, and a few dashes of bitters, the Sazerac cocktail is quite potent and should be enjoyed slowly.
FREQUENTLY ASKED QUESTIONS
There are two drinks that stand out in the Gatsby hall of cocktail fame. The Mint Julep and the Gin Rickey.