12 of the Best Whiskey Cocktails for Sophisticated Sipping
September 08, 2022 by Anna-Bet Stemmet
We believe that the best whiskey cocktails are drinks that elevate the base spirit by combining a careful selection of supporting ingredients in a beautifully choreographed sensory experience around it – like a prima ballerina in the midst of an expertly trained troupe of dancers.
Pretty lyrical stuff, we know, but then again whiskey was the tipple of choice of writers like William Faulkner, Dorothy Parker, and Charles Bukowski. To get you inspired to pour easy, yet full-on poetic, whiskey cocktails at home, here are 12 of our ultimate favourites:
1. Classic Whiskey Sour cocktail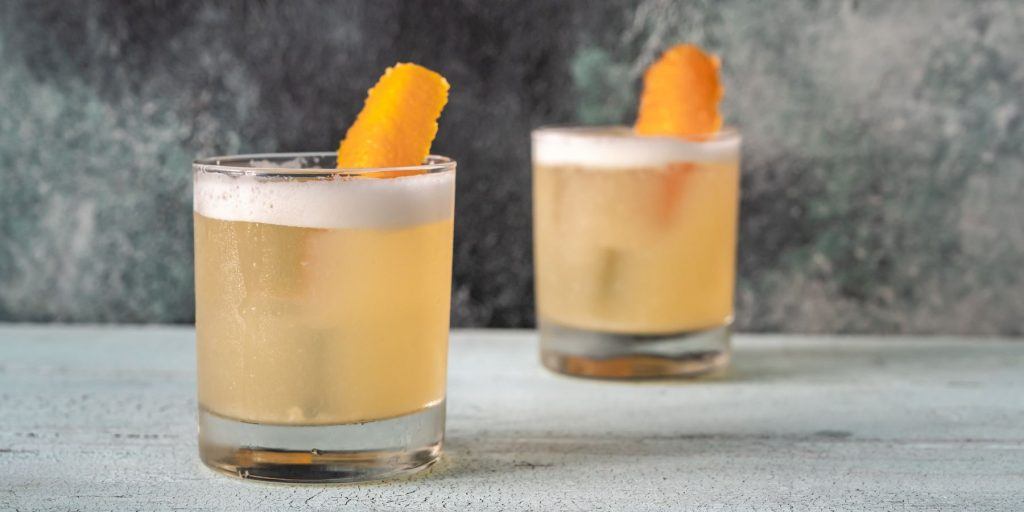 The Classic Whiskey Sour cocktail is one of those whiskey cocktail drinks that just never seems to go out of style. This well-known mixed drink typically contains whiskey, lemon juice, sugar, and optionally, a dash of egg white.
We prefer using 45ml Wild Turkey 101 Bourbon, 10 ml lemon juice, 15 ml sugar syrup, and a dash or two of bitters. All the ingredients are shaken in a cocktail shaker – first without ice to emulsify, and then with ice to get it nice and cold. It is then strained into a coupe glass and topped off with the bitters.
2. Whiskey Smash cocktail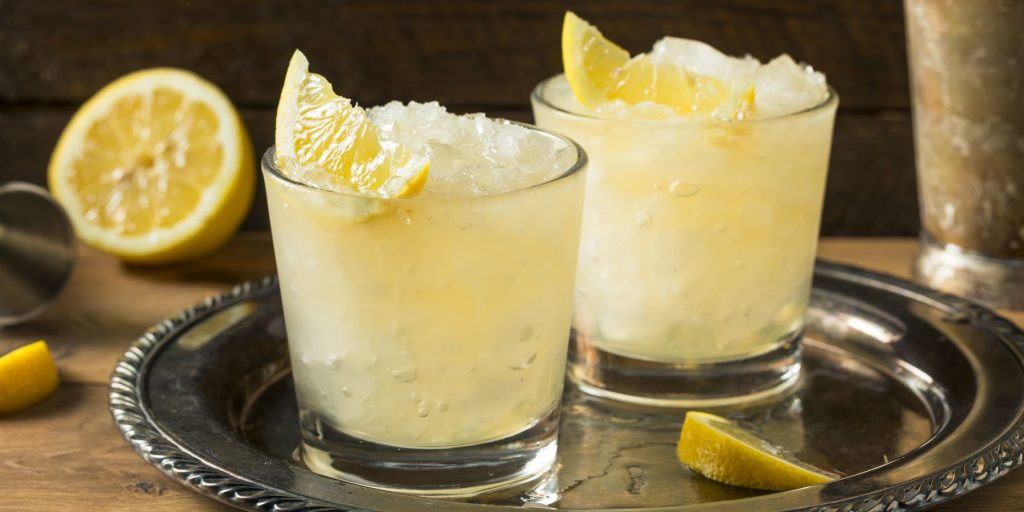 Who said drinks made with whiskey can't veer towards the fruity side? This zesty drink has a lemon base, but instead of using squeezed lemon juice, you muddle the actual lemon along with the mint to release some extra zesty goodness.
The drink combines 60ml whiskey, ¼ lemon (sliced into two wedges), five large mint leaves, 30ml sugar syrup, club soda, and crushed ice. We love using Wild Turkey Rye. This Kentucky distilled rye is aged for a minimum of four years, giving it bold vanilla and spice notes that deliver a spicy, citrus flavor.
3. Rusty Nail cocktail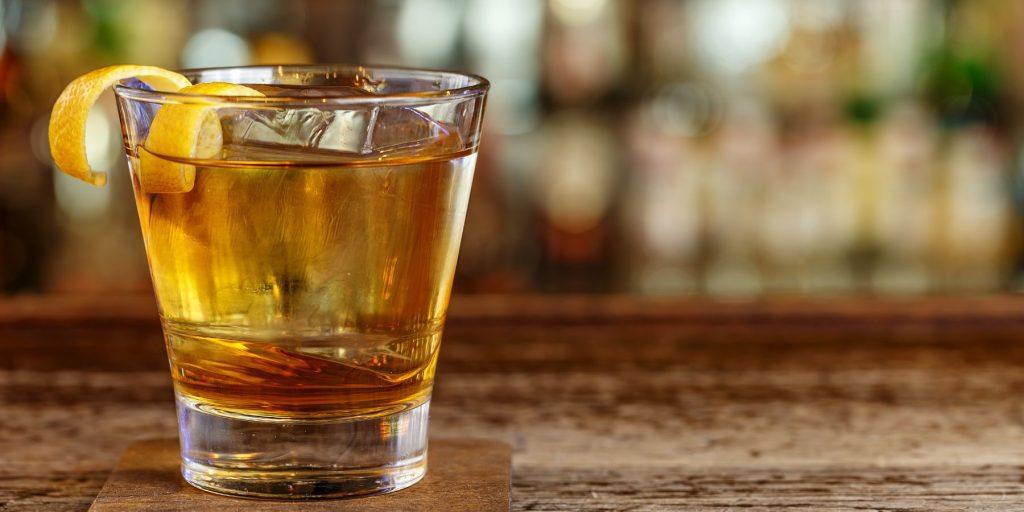 If you like your cocktail drinks with whiskey to be truly effortless to pour, the Rusty Nail is going to be right up your alley. This short drink combines 45ml whiskey and 25ml Drambuie for a drink with a superbly smooth taste, and lingering notes of honey, anise, orange peel, and oak. A lovely after-dinner sipper, to be sure.
4. Whiskey Highball
cocktail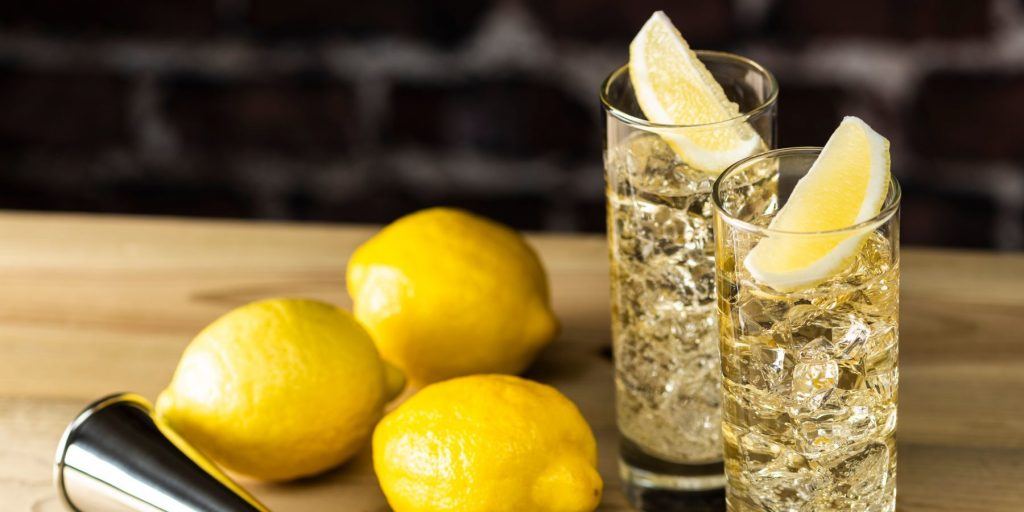 Cocktail drinks with whiskey do not get any simpler than the Highball. Technically, the highball is a category of mixed alcoholic drinks composed of an alcoholic base spirit and a larger proportion of a non-alcoholic mixer, often a carbonated beverage. Popular versions include whiskey and soda, and gin and tonic. The Whiskey Highball features 60 ml whiskey and 150ml ginger ale or soda water as ingredients.
5. Irish Coffee cocktail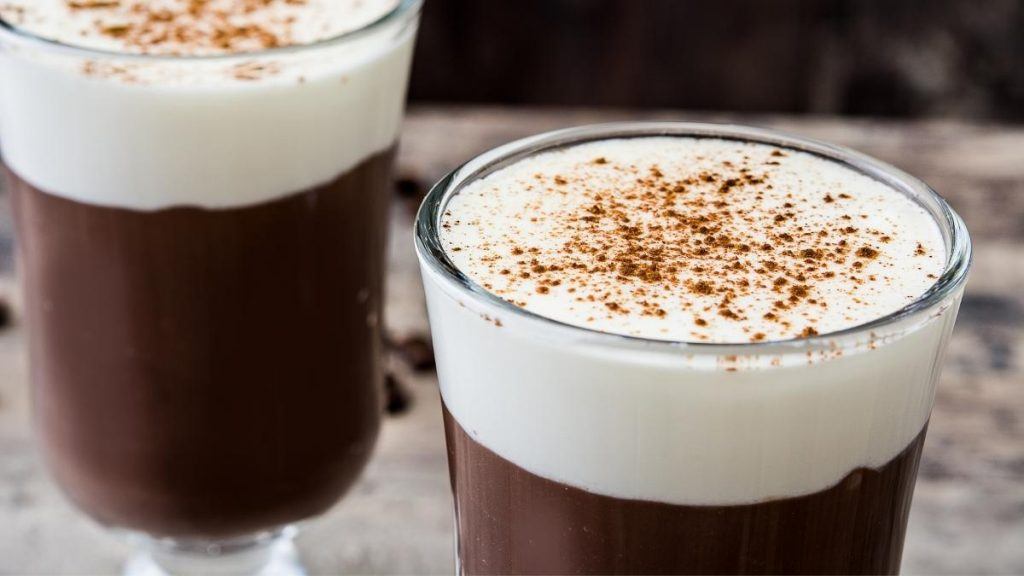 Whiskey and coffee make for a classic combination. The addition of brown sugar and cream makes Irish Coffee one of the most famous warm coffee-based cocktails out there. Serve these it to your java-loving friends to round off the perfect evening.
6. Sazerac cocktail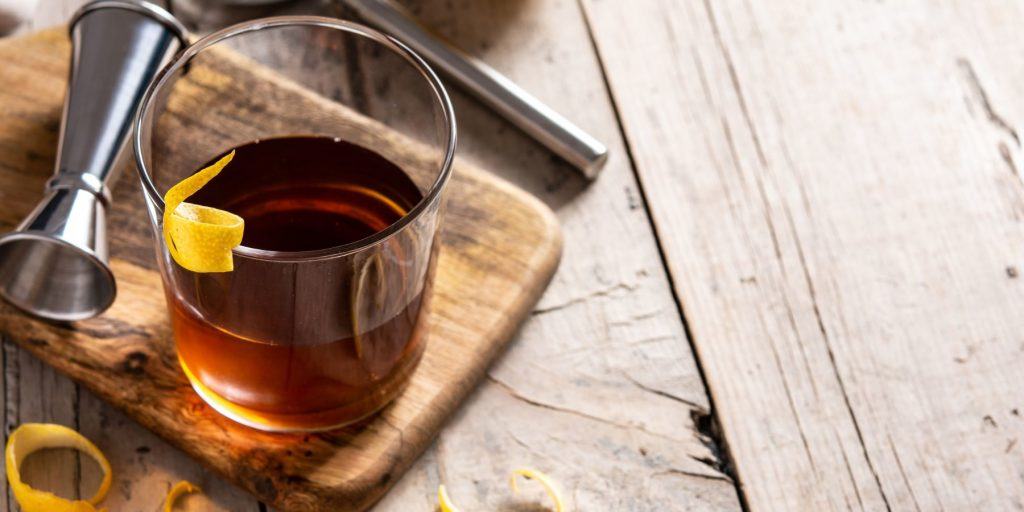 The story goes that the recipe for the Sazerac is actually the oldest known whiskey cocktail recipe and mixed drink recipe in the world. According to mixologist lore, we have New Orleans apothecary Antoine Peychaud to thank for what would become one of the world's most popular whiskey cocktails.
This beautifully balanced drink uses the sweetness of sugar and the complex notes of bitters to build the cocktail and show off the character of a rye whiskey, so it's essential to choose a good one. We love Wild Turkey Rye with its vanilla and spice notes, spicy citrus aroma, and long, supple finish.
7. Boulevardier cocktail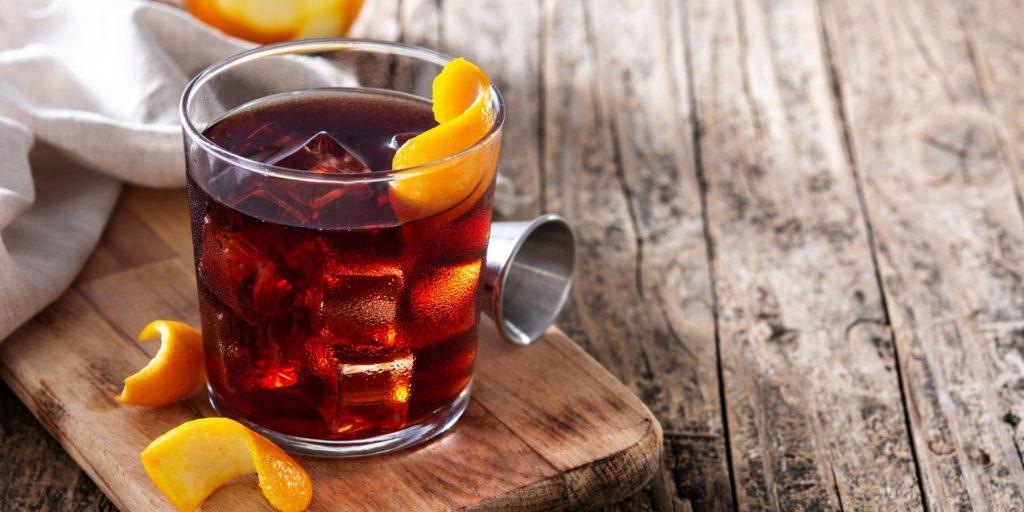 Erskine Gwynne was an American-born writer who founded a monthly magazine in Paris called Boulevardier in the roaring twenties, and the creation of the iconic Boulevardier cocktail is ascribed to her.
It combines 1¼ oz Wild Turkey 101 Bourbon, 1 oz Campari, and 1 oz Cinzano Vermouth Rosso sweet vermouth to create a strong sipping drink that perfectly punctuates a warm evening. Whiskey cocktails for summer do not come any more 1920s than this.
8. Rob Roy cocktail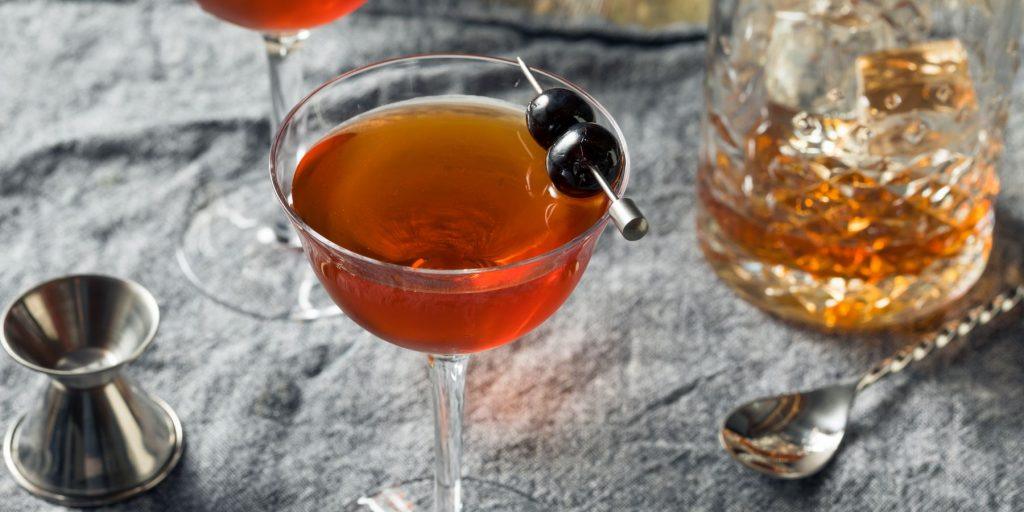 As drinks made with whiskey go, the Rob Roy is a cocktail with superb levels of swagger. Let's just say, if this drink was a person, it would be wearing a kilt and causing a very affable ruckus wherever it went. Also called a Scotch Manhattan, it combines 45ml whiskey, 25 ml Cinzano Rosso and two dashes of bitters, garnished with a Maraschino cherry.
9. Godfather cocktail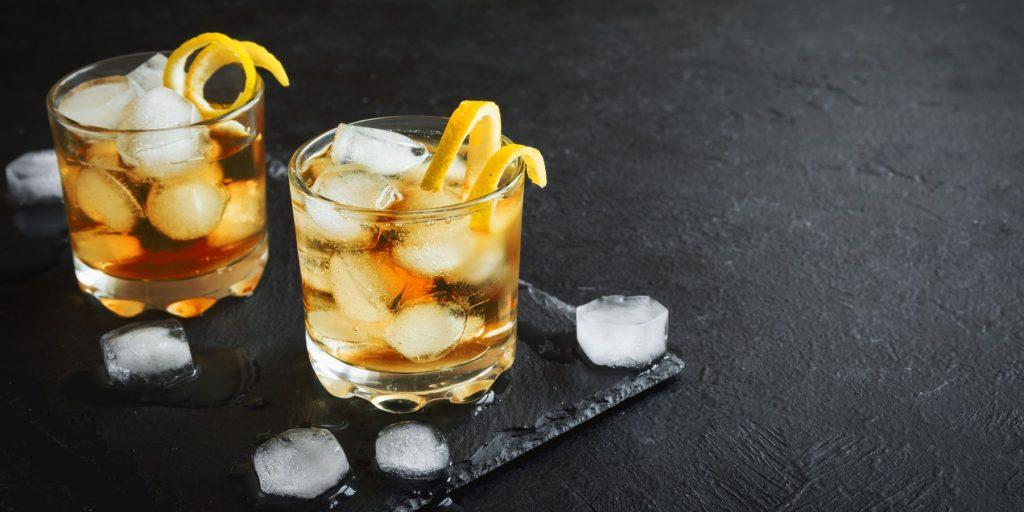 No list of whiskey based cocktails would be complete without the Godfather. Another two-ingredient cocktail that warms the cockles with beautiful allure, it hails from the 1970s and combines 45 ml whiskey with 25 ml of a nut-based liqueur, served on the rocks. We like to use Frangelico which has a subtle hazel taste and completes this drink to perfection.
10. Penicillin cocktail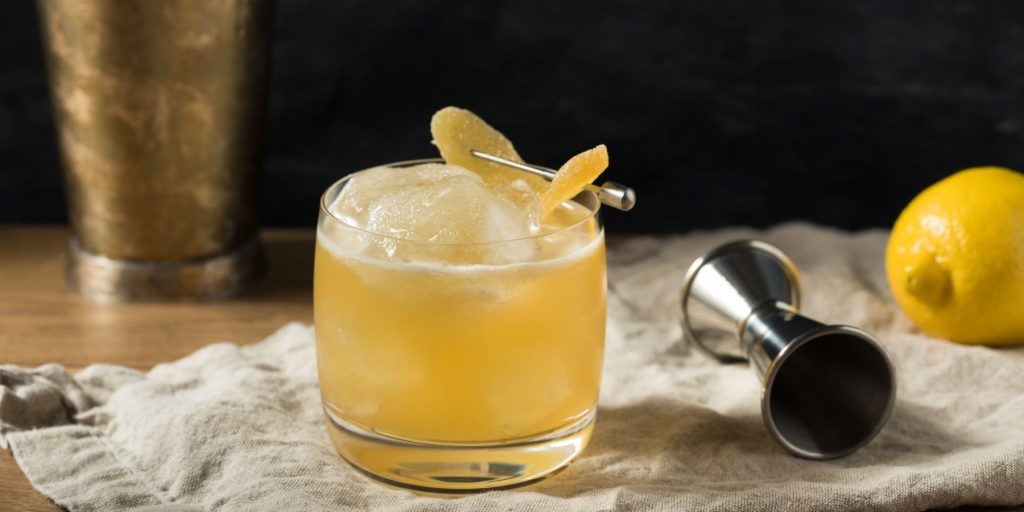 The Penicillin has been named an official IBA cocktail, and is made by combining whiskey, ginger, honey syrup, and fresh lemon juice. The name might suggest that it's been around for ages, but it was actually first poured in 2005. The name hints at the medicinal properties of some of its ingredients and we love the fact that it's pretty much a cool version of a Hot Toddy.
11. Vieux Carré cocktail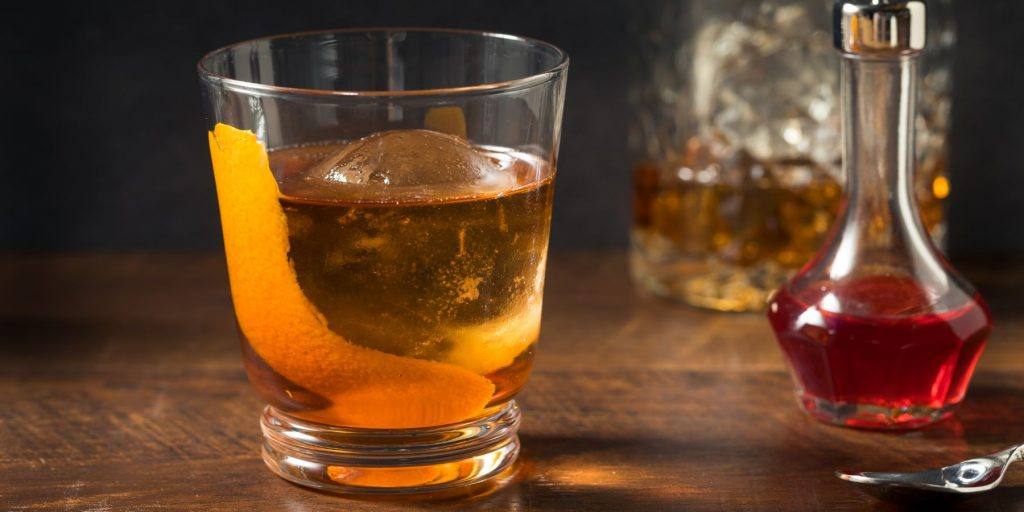 The deceptively sweet Vieux Carré is one of those popular whiskey cocktails that is not for the faint of heart. Containing equal parts rye whiskey, cognac, and sweet vermouth it is laced with two different kinds of bitters, and finished with a dash of herbal liqueur that creates a strong backbone of well-balanced bitterness to balance the sweetness and spice of its ingredients to perfection.
12. Brown Derby cocktail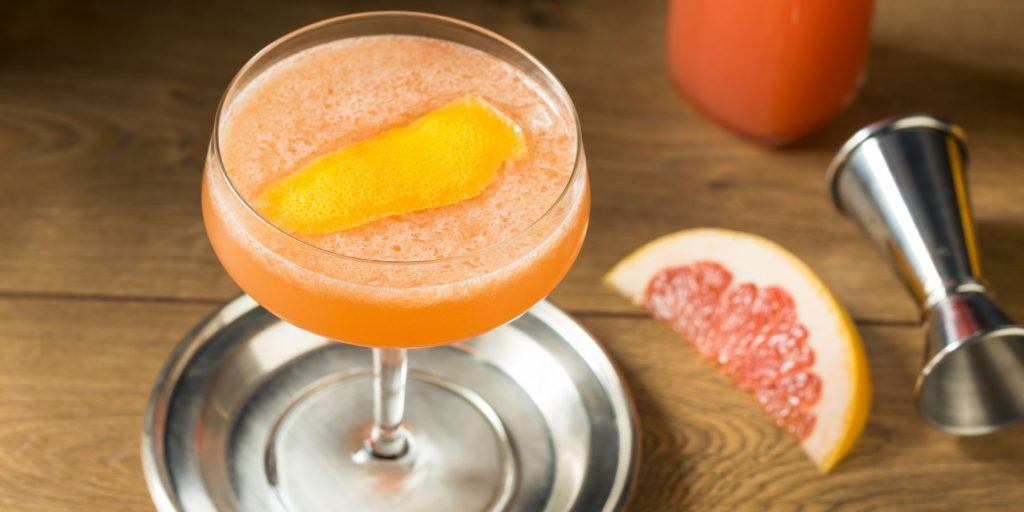 The Brown Derby cocktail is easy to make and even simpler to enjoy. You simply combine 45 ml whiskey, 30 ml grapefruit juice, and 15 ml honey syrup in a shaker with ice, shake it up, and strain it into a coupe or martini glass for a refreshingly zesty serve.
There you have it – 12 of the best whiskey cocktails to try if you're feeling curious about this time-honoured spirit. Sláinte!
FREQUENTLY ASKED QUESTIONS
Beginners often prefer to add a mixer to whiskey to ease into the enjoyment of this spirit. Happily, whiskey mixes well with a variety of ingredients. You can keep things simple with the addition of club soda or ginger ale to make a Whiskey Highball. Or you can push out the boat and try a more complicated, yet extremely delicious, whiskey cocktail like the Whiskey Smash or Penicillin.