11 Easy-Peasy 2 Ingredient Cocktails to Try at Home
May 30, 2022 by Anna-Bet Stemmet
We like to think that 2 ingredient cocktails are some of the best cocktails for beginners. Starting out with some easy cocktails with few ingredients is a great way to build up your drinks collection, and develop your hosting repertoire as you become more confident behind your DIY bar (or drinks trolley).
To get you inspired to serve some delicious, yet uncomplicated, cocktails at home, we've rounded up a selection of our favourite 2 ingredient mix drinks. Here you go!
1. Paloma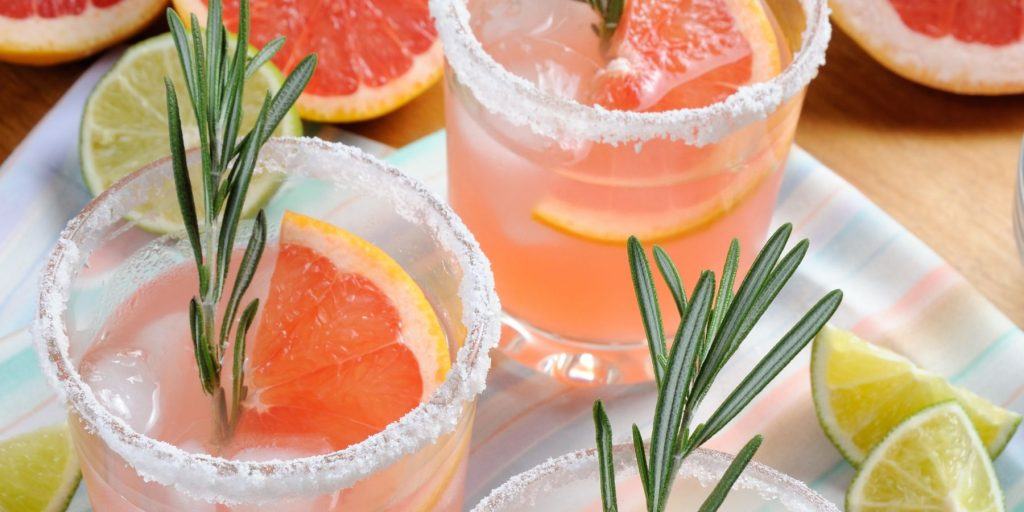 If you love serving refreshing tequila drinks in summer, we can highly recommend the Paloma. Combining tequila and grapefruit flavoured sparkling water, it's potent, yet wonderfully refreshing and zesty to the core. The Paloma cocktail recipe pairs well with all sorts of summery dishes, like plant-based tacos, big salads, and ceviche. Its pink colour is also tailormade for occasions when you need a drink with a rosy hue to suit your theme.
2. Whiskey Highball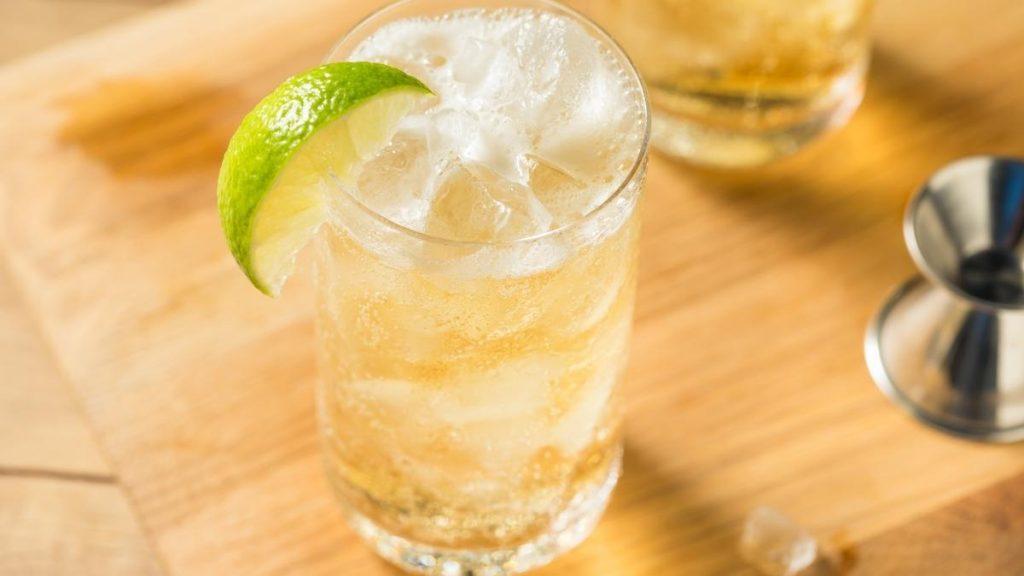 The classic Highball cocktail is a popular way to showcase a great whiskey. You simply pair it with a great ginger ale to make a fizzy, refreshing drink that goes down a treat when the weather is warm. Of course, the warming notes of the ginger also make it a good choice for fireside sipping in winter, when the rain patters against the windows and you and your guests are nice and comfy inside.
3. Mimosa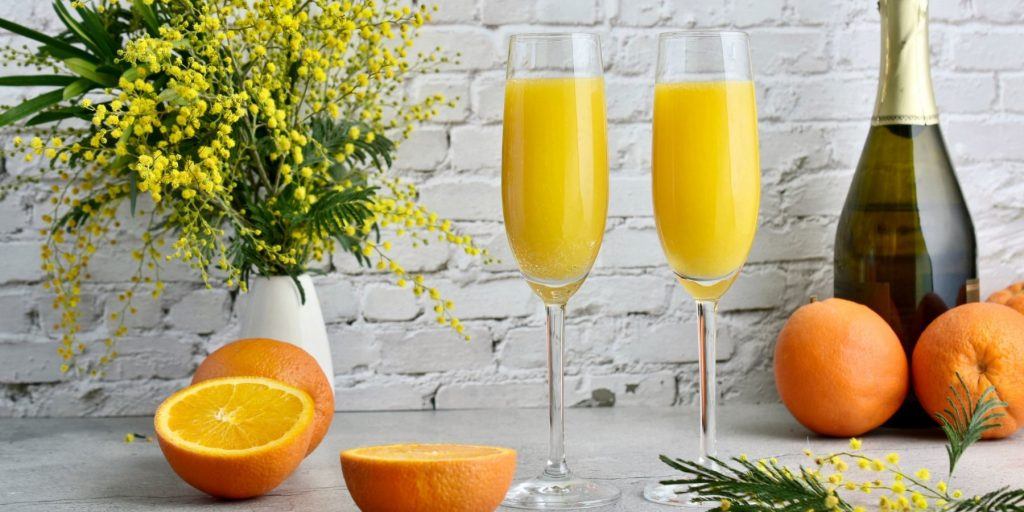 Arguably one of the most famous easy 2 ingredient mixed drinks around, the Mimosa cocktail is a brunch-time staple that pairs well with everything from Insta-worthy smoothie bowls to omelettes, frittatas, and more. The trick to making the best Mimosa recipe lies in the serving. A good place to start is chilling your ingredients: pop your orange juice and champagne in the fridge the night before the celebration.
4. Black Russian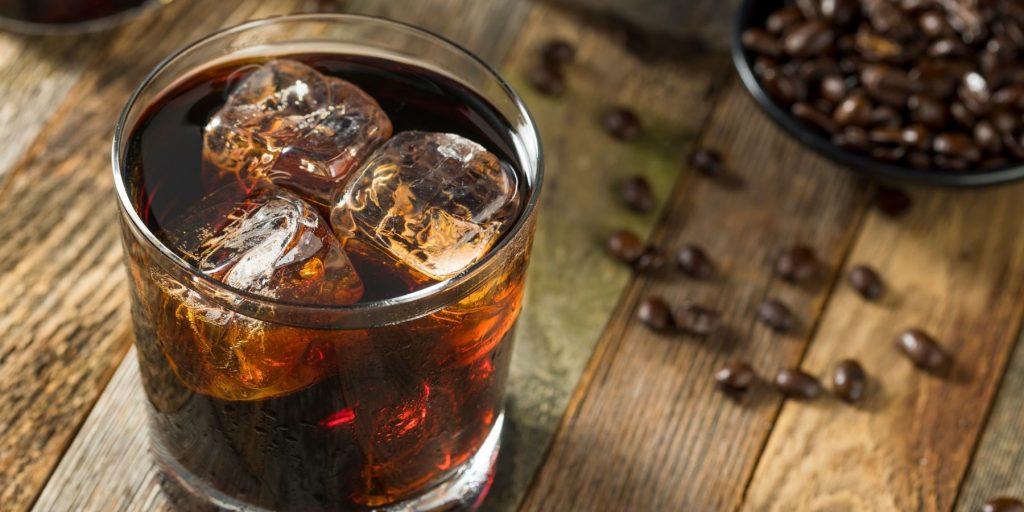 The Black Russian is a simple, two-part cocktail combining vodka and coffee liqueur—a great option for an after-dinner drink or nightcap at the end of a festive evening. It's also very easy to make. You simply pour the two ingredients into an old-fashioned glass over ice cubes or cracked ice and give it a gentle stir before serving. It pairs deliciously with sumptuous desserts like Tiramisu, blueberry cheesecake, and rich ricotta pudding.
5. 50/50 Martini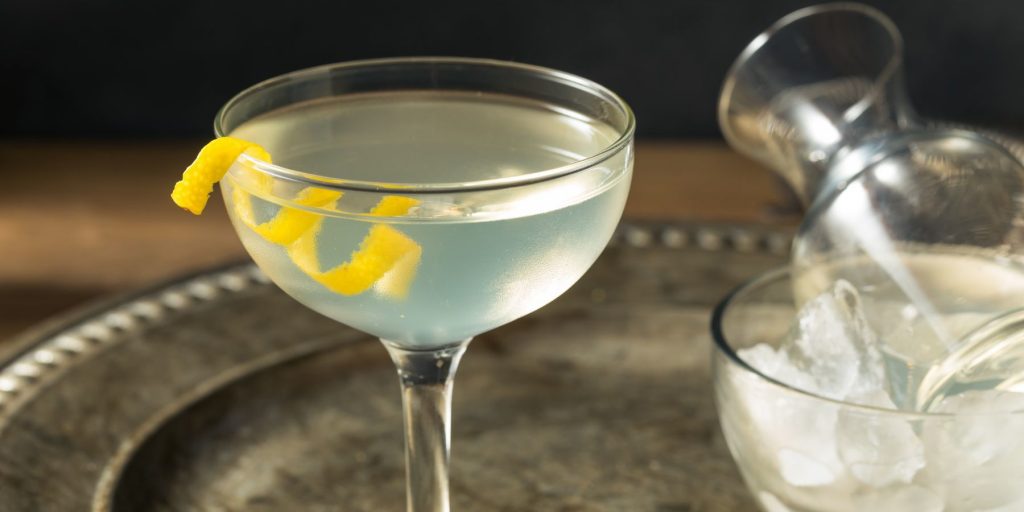 The 50/50 Martini calls for equal parts gin and vermouth, which means it's a lot sweeter and more accessible than a classic Martini or Dry Martini, which keeps the vermouth to a minimum. As such, it's a nice option for cocktail newbies who want to lean into the glamour of the famous Martini genre, but don't quite have the palate for a dry-as-a-bone drink just yet. Serve it with simple savoury nibbles like spiced nuts or Parmesan crisps for optimal effect.
6. Kir Royale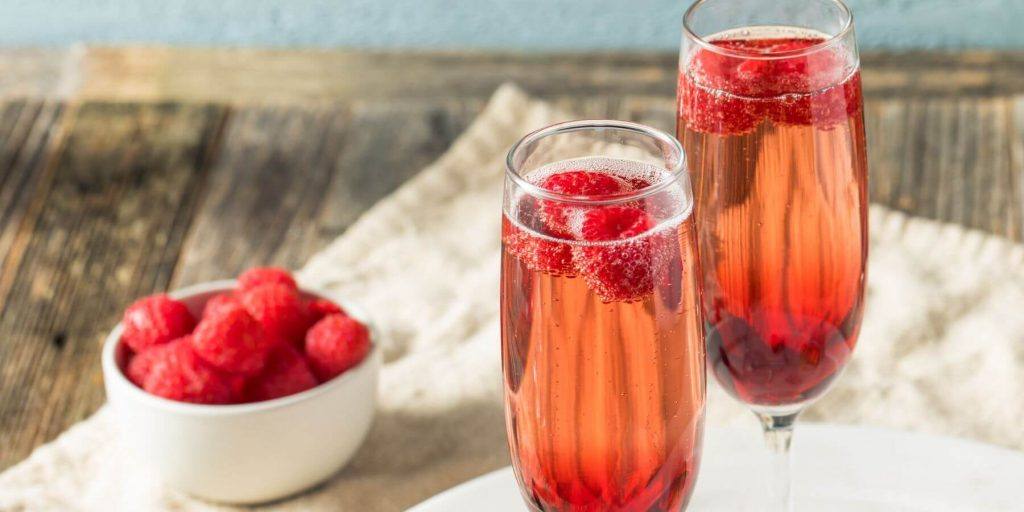 The Kir Royale is a French-inspired spinoff of the classic Kir, which features white wine as a base. Instead, this pretty drink consists of crème de cassis topped with champagne, which turns it a delightful shade of pinkish-red. Often garnished with fruit like raspberries or blackberries, it's a top choice for fancy events like weddings and garden parties that call for something quite refined.
7. Garibaldi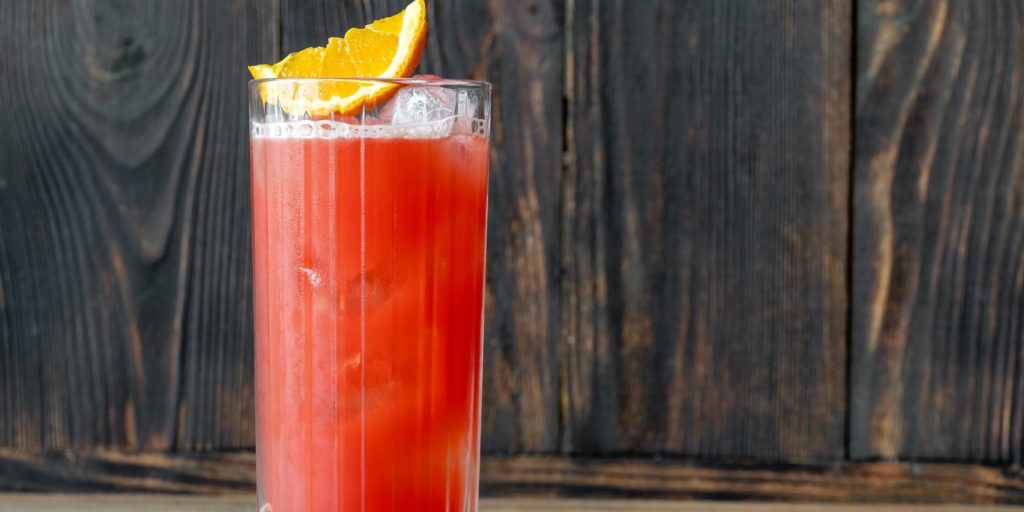 The Garibaldi cocktail recipe is super simple with only two things to remember: freshly squeezed orange juice and bitter Campari. This bittersweet recipe stands as a tribute to the 1871 unification of Italy, in which General Guiseppe Garibaldi was a key figure, celebrating the joining forces of Campari from the north with the Sicilian oranges from the south to create a delicious drink with lots of history.
8. Gimlet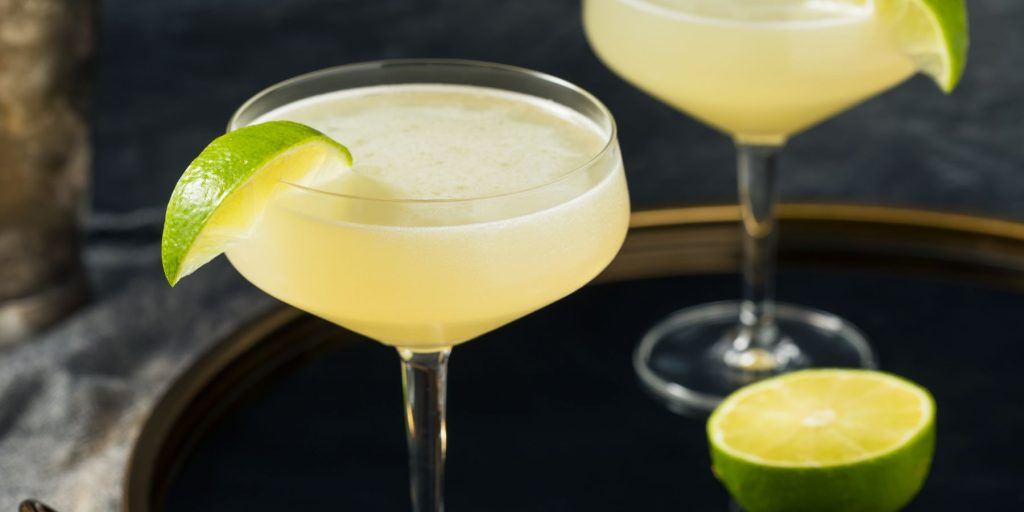 On the lookout for iconic 2 ingredient alcoholic drinks with some old-school flair? Try the Gimlet. Made with sweetened lime juice and gin, it can be served straight up or on the rocks. The sweetly tart taste of the lime cordial contrasts beautifully with the botanicals of the gin's flavour profile, making it an uncomplicated drink that's easy to enjoy.
Tip: To dial up the tartness of a Gimlet cocktail, take a lime wedge, wipe it along the rim, give it a squeeze over the drink, and then drop it in.
9. Greyhound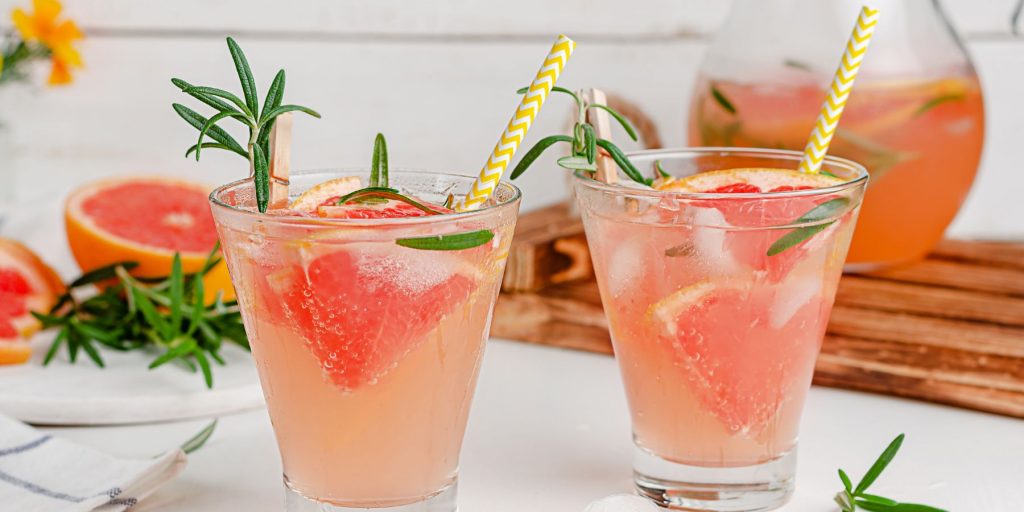 The refreshing Greyhound cocktail features gin and grapefruit juice as ingredients. Naturally, this makes it a great option for a summer occasion like a barbeque. However, there is a simple trick that makes it great for winter as well. Simply add a sprig of rosemary to transform the citrusy nature of the drink into something that pairs well with wintery dishes like stew or hearty soups.
10. Gibson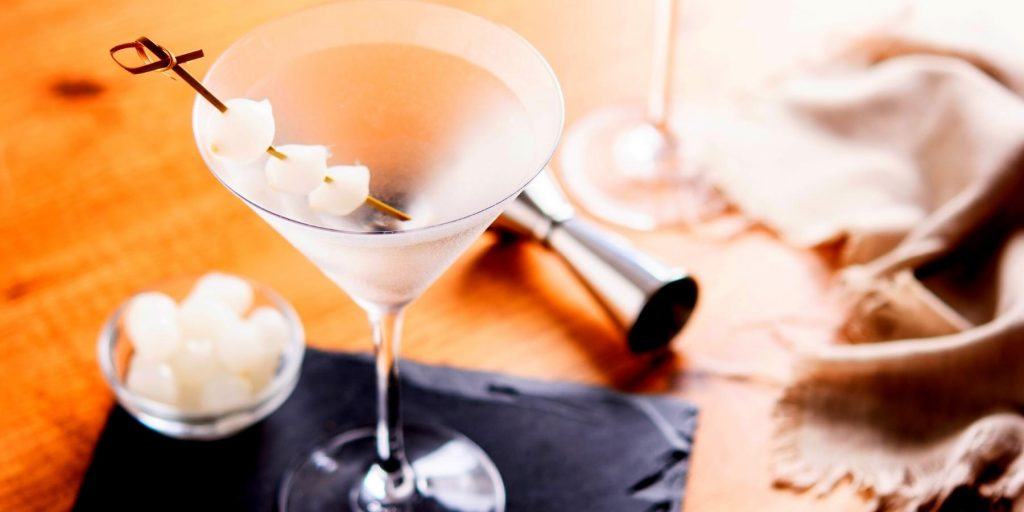 The Gibson is an inspiring variation of the classic Gin Martini. It also combines gin and dry vermouth, but instead of being garnished with an olive or a lemon twist like the original, it features a cocktail onion or two instead. This simple substitution changes the undertone of the drink quite a bit—taking it from a briny space into one of light, earthy notes.
11. Screwdriver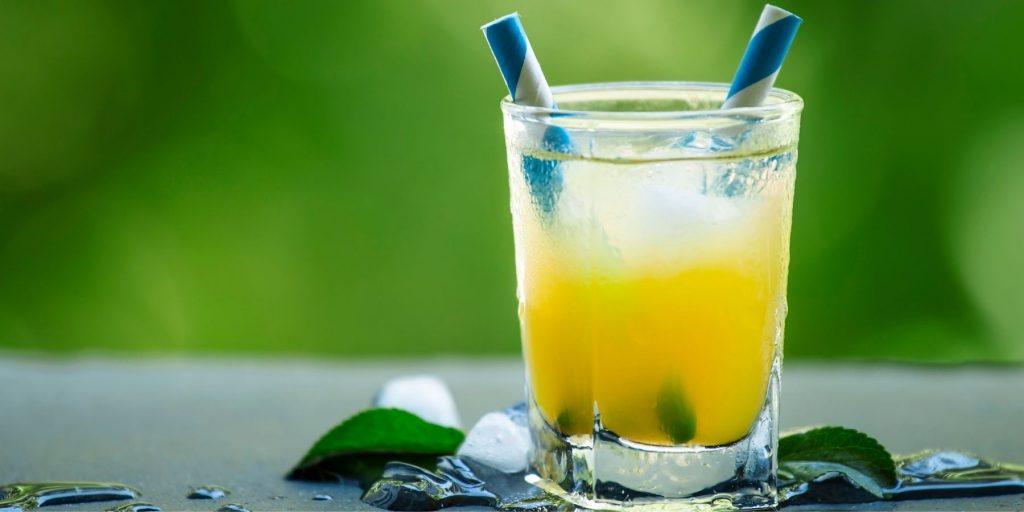 Don't let this rather intimidating name put you off, it's an easy 2 ingredient pour — folks named this guy when they (rather crudely) stirred it up with a screwdriver. Ever so similar to a Garibaldi, the Screwdriver mixes vodka instead of Campari with orange juice. We believe this IBA official cocktail deserves a moment in the spotlight all by itself now and again. Just promise us you'll avoid mixing it with a rusty screwdriver.
FREQUENTLY ASKED QUESTIONS
Simple cocktails are awesome if you're a beginner because they help you gain the confidence to make amazing drinks at home. Trying a few 2 ingredient cocktails also allows you to build up your ingredients stash over time, rather than having to purchase a bunch of different cocktail components at once.  
Two-ingredient cocktails are drinks that feature only two ingredients. This makes it a great choice for beginners, or drinks purists who like to keep things simple so each ingredient can enjoy a proper moment in the olfactory limelight. Some popular options include the Paloma, Highball, and Mimosa.
Most cocktails feature a base, a few modifiers (add-ons that build out the flavour profile), and a garnish. The most common cocktail bases include:   Vodka, Whisky, Rum, Gin , Tequila, Cognac  Then common mixers are soda water, tonic and juices.