11 of the Best Winter Cocktails to Brave the Cold
October 28, 2022 by Sonja Edridge
If you love snuggling up in front of a crackly fire when the weather turns chilly, join us in celebrating the cold weather with our tasty selection of the best winter cocktails. 'Tis the season for nostalgic wintery flavours and drinks with all the spice and strong spirits to warm us from the inside out. Our winter drinks are the perfect way to enjoy the season with friends.
1. Whiskey Sour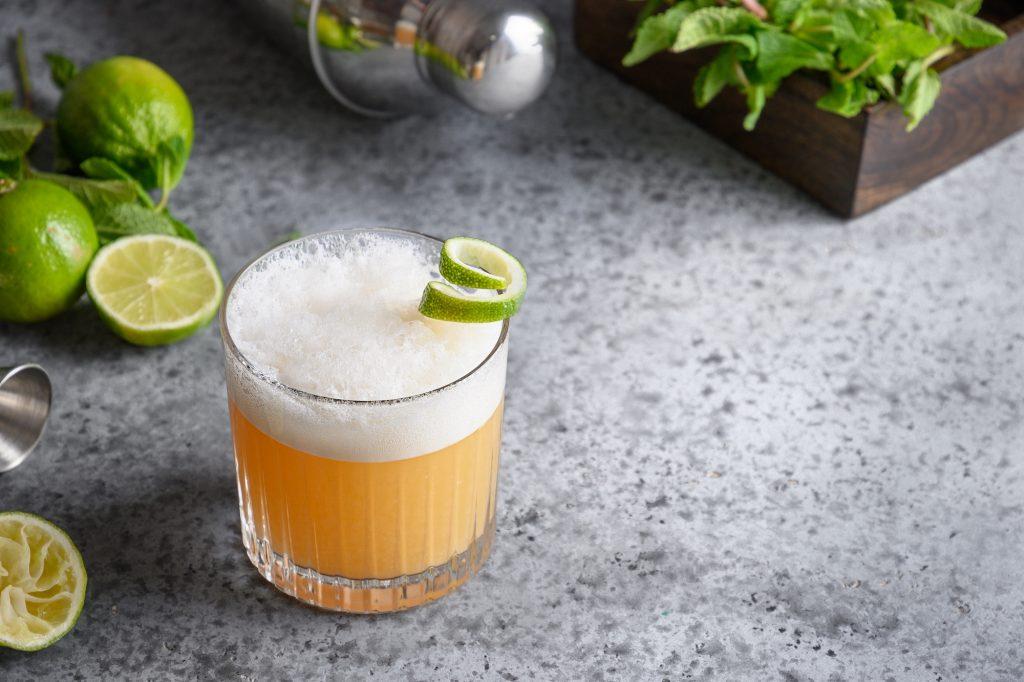 Bring all the glitz and glamor with our sophisticated Whiskey Sour. It may be one of the oldest cocktails in the world, but Grandpa drinks are so on trend right now. This iconic cocktail is made with only three ingredients: top shelf bourbon (you can't go wrong with an Appleton), a simple syrup and bitters. Add more pizazz with an egg white to create the iconic white foamy top. Cocktail level pro, check. Impressing the guests, check.
How to: Your Guide To Making Egg White Cocktails The Easy Way
2. Mulled Wine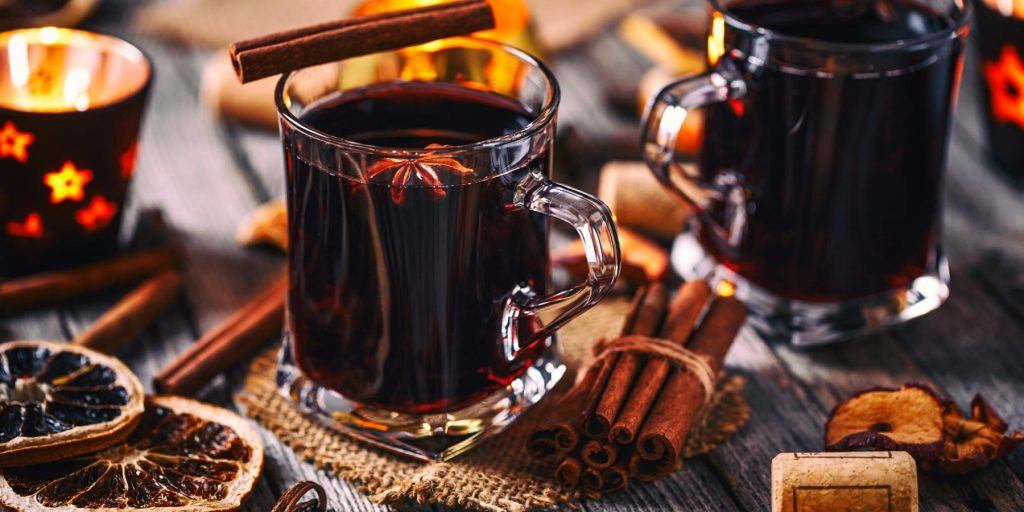 When it comes to making cocktails, the simpler, the better, right? Our Easy Mulled Wine recipe (aka Glühwein) is as tasty as it is warming. It's served on Après Ski drinks menus worldwide for good reason! It's budget friendly, great to make in a batch and takes almost no effort at all. Just simmer red wine with some spices, a cheeky shot of brandy, a slice of fresh orange or clementine and little sugar.
Celebrating Thanksgiving: The Best Thanksgiving Cocktails for a Festive Feast
3. Eggnog Martini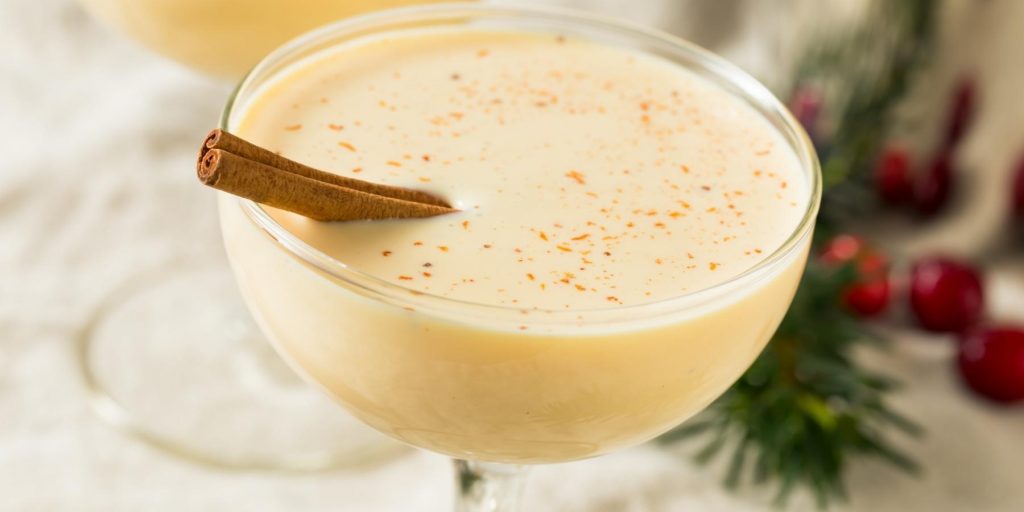 Calling all eggnog fans. We see you, we hear you! We bring you the best kind of Martini for the winter holidays. This seasonal spiced Eggnog Martini cocktail is a mix of vanilla vodka and amaretto liqueur with spicy cinnamon and nutmeg. It's Christmas in every sip. A perfect excuse to ditch dessert; enjoy this rich, sweet drink around the Christmas tree while sneakily trying to figure out which gift is yours!
Love rich and creamy: Play cat and mouse with our Tom and Jerry Cocktail
4. Hot Toddy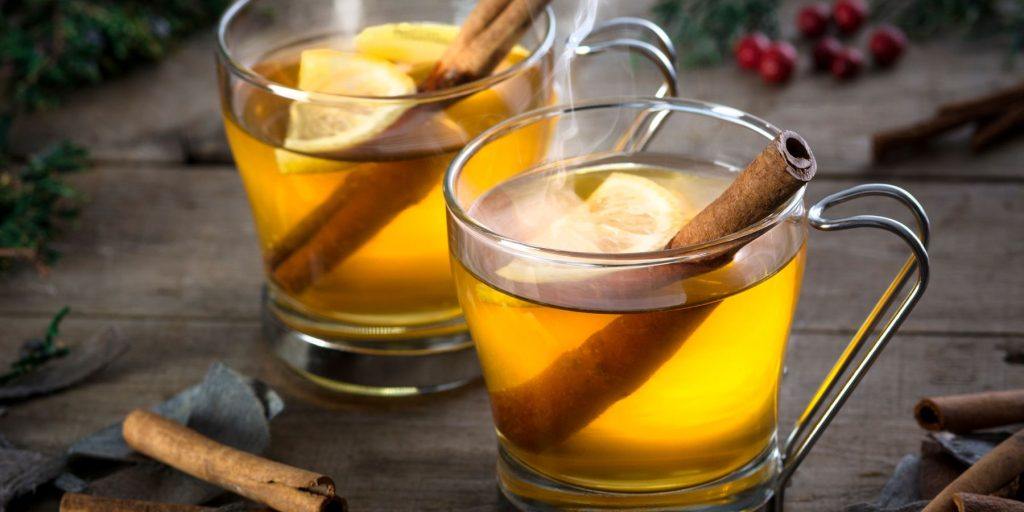 Simple big-batch winter cocktails don't come any easier (or cosier) than our classic Hot Toddy. It's a hug in a mug cocktail and simple to whip up for a crowd. A mixture of honey, spice and bourbon make it all things nice! If bourbon isn't your vibe, it's just as delicious with rum and cognac. Or make it with your favourite spirits, break the rules – it's how the best cocktails were created.
More hot sip inspo: Get Cosy with a Comforting Hot Apple Cider Cocktail
5. Sloe Gin Fizz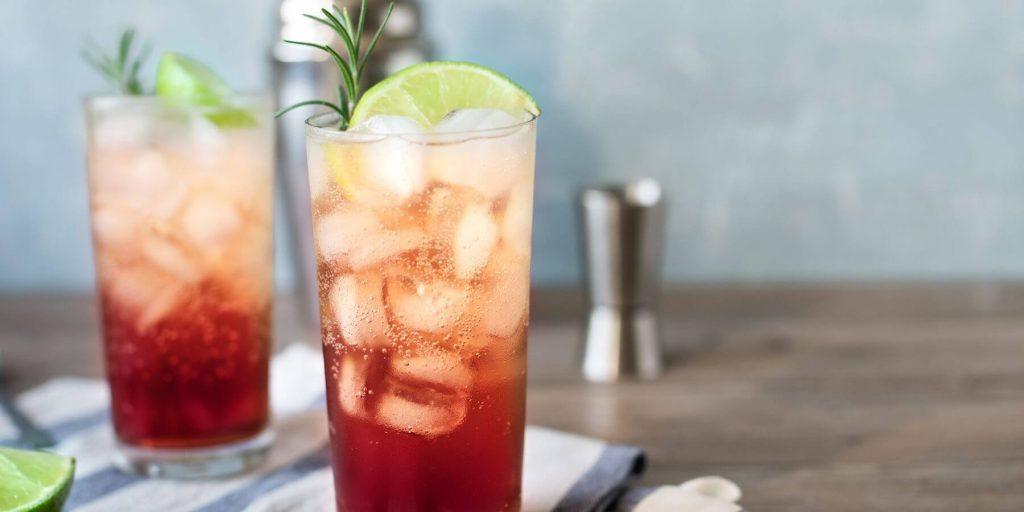 Looking for a simple gin cocktail that light and easy make. Our Sloe Gin Fizz recipe is not only easy to make, the sloe gin offers the comfort we crave in winter. Make your own sloe gin infusion with the autumnal harvest or buy a bottle of sloe gin, it's all the same in the end! Then stir up your sloe gin to make this simple Collins style cocktail. An easy-sipping cocktail to enjoy fireside while the roast is in the oven.
Love a gin cocktail?: Winter Gin Cocktails to Sip by the Fireside
6. Old Fashioned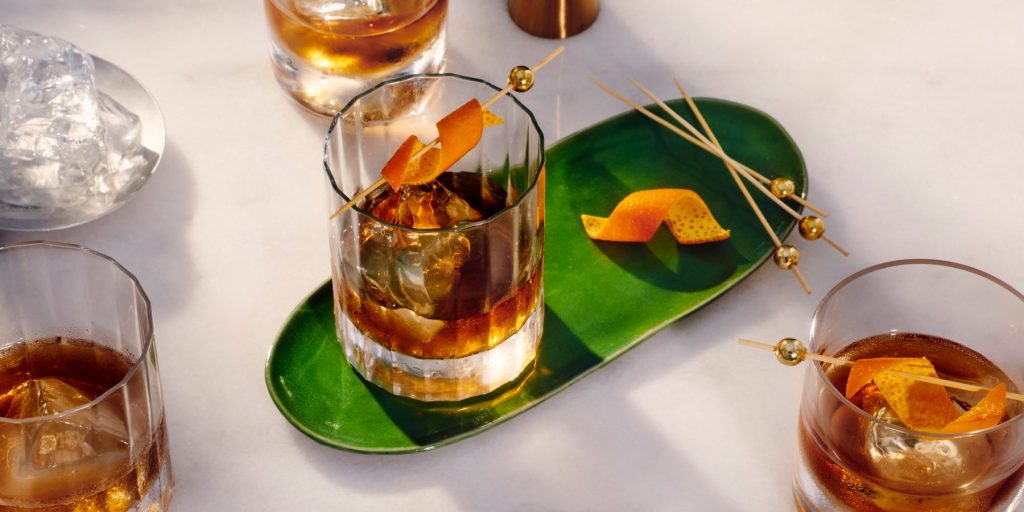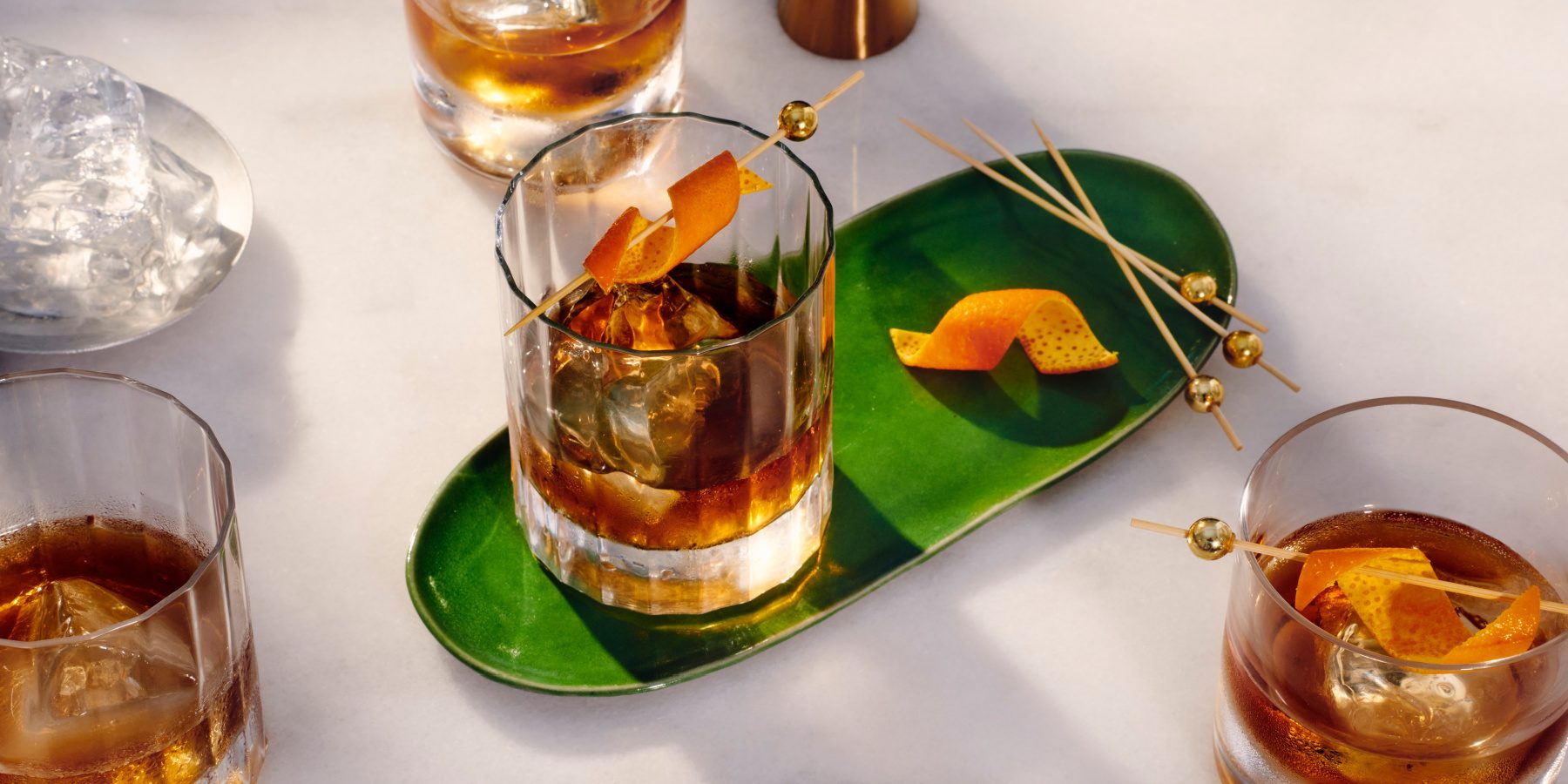 Bourbon is the perfect spirit to enjoy in the wintertime. A perfect way to showcase this delicious warming spirit is the Old Fashioned. This classic cocktail (on the IBA's official top Contemporary Classics list) brings us all the comfort with the warm caramel notes of a good bourbon, molasses sugar and dash of bitters. If you're a fan of this iconic drink, be sure to try our variations. We're sure you'll love them all! One of our faves is the Apple Butter Old Fashioned.
You might also like: 17 Very Merry Bourbon Christmas Cocktails
7. Classic Snowball
Whether you've been sitting too close to the fire or been slaving away over a hot stove, serve a classic Snowball cocktail when you need a bit of a cool down. It has a base of Advocaat, a Dutch spirit that's a mix of brandy, sugar and eggs, used in seriously retro cocktails. To make one, stir a tablespoon of lime cordial over ice with 2 shots of Advocaat and 2 shots of lemonade. Don't forget the maraschino cherry garnish to go full retro.
8. Espresso Martini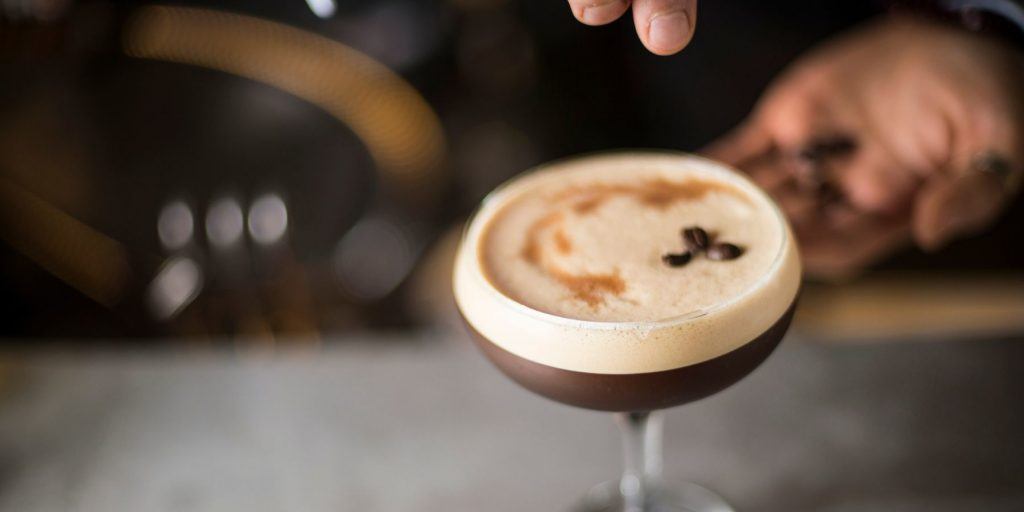 Coffee lovers, you'll adore this rich and creamy Espresso Martini. Another cocktail with a nod from the IBA, this one is at the top New Era Drinks list. This perfect pick-me-up is a combination of espresso, Skyy vodka, coffee liqueur and simple syrup for a smooth sweetness. This famous martini makes a tasty after-dinner drink instead of dessert.
Love caffeinated cocktails: 9 Best Coffee Cocktails to End Your Evening with a Kick
9. Winter Manhattan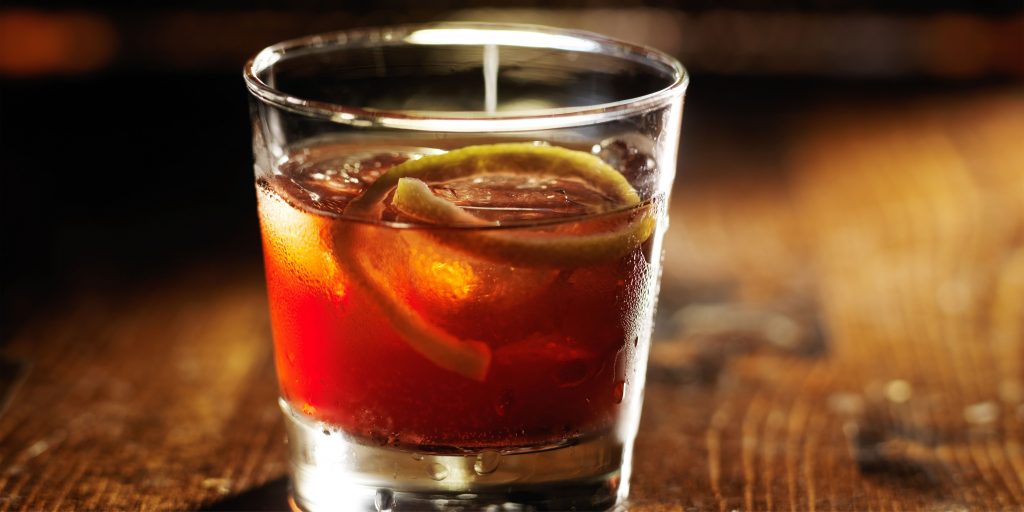 Our Winter Manhattan is simple to make with a top shelf whiskey, good sweet vermouth, and sour apple liqueur. The cosy caramel and apple notes taste like dessert in a glass. Raise a glass with friends, while the roast is in the oven.
10. Jack Frost Cocktail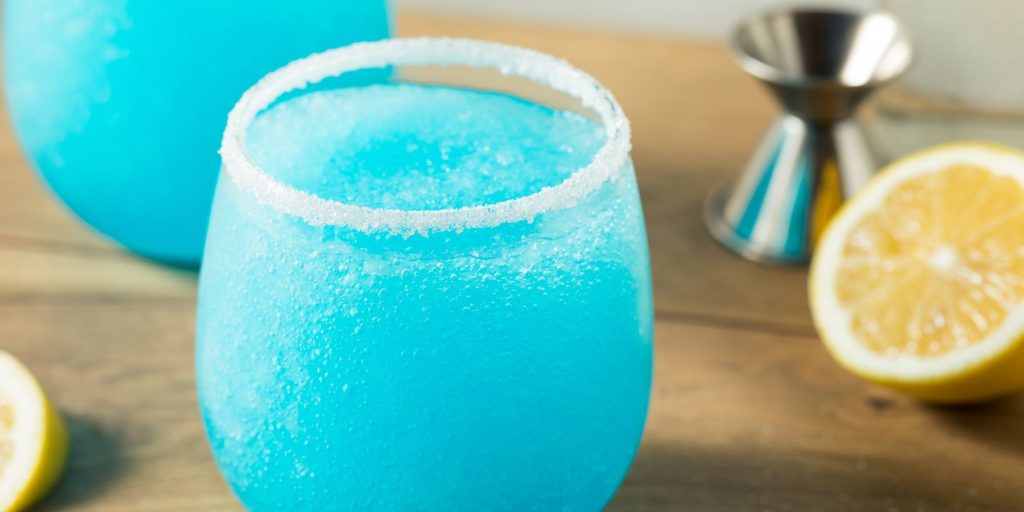 If Elsa from Frozen were to pick a cocktail, our money's on it being a Jack Frost cocktail. The words Jack Frost are synonymous with icy cold weather. Our mischievous cocktail is one of the most popular winter vodka drinks out there, and our wintery cocktail list wouldn't be complete without it. This icy-looking drink is a tropical combo of blue curacao (triple sec or orange liqueur), pineapple juice and creamy coconut with a vodka or rum base.
More winter vodka recipe: 7 Effortless Winter Vodka Cocktails for Easy Entertaining
11. Christmas Negroni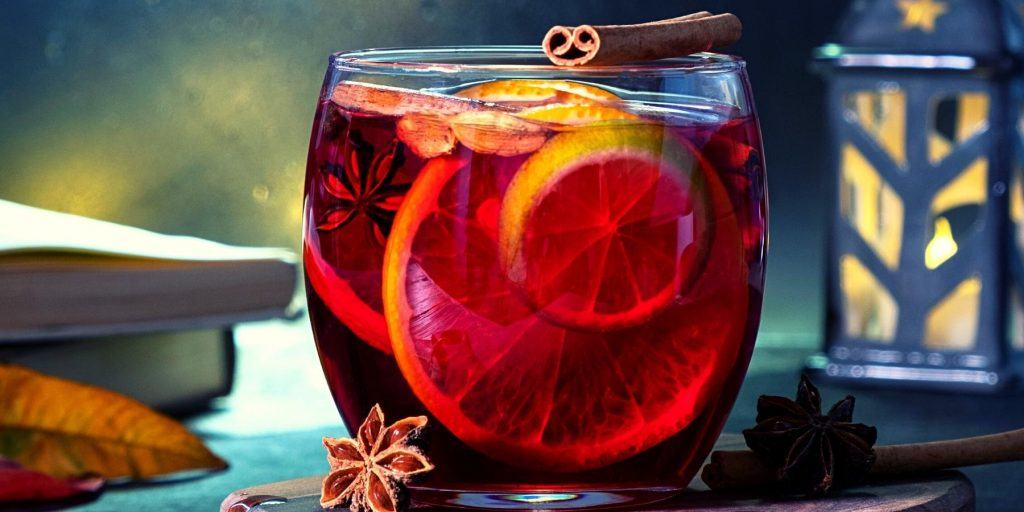 Let's add some flair and put a festive spin on our favourite Negroni. It's so simple to make a Christmas Negroni. Just infuse your favourite gin with wintery spices overnight (or up to three days if you have the patience and time). We'd recommend an O'ndina Gin. Its bitter orange and lemon botanical base is the perfect synergy for our cocktail infusion. Make your friends and family this special cocktail this December, and we're Santa will add you to the nice list!
More festive inspo: 9 Best Christmas Cocktails You Can Make This December
FREQUENTLY ASKED QUESTIONS
Our list is full of boozy cocktails to make this winter. Pick your favorite spirit and run with it. Whether it's a warm hot toddy or a creamy sip, we have them every kind on offer for you to choose from.
Most alcoholic sips will bring a little warmth. But if you are looking for the best drink to warm you up in the cold, bourbon and whiskey cocktails are sure to bring the feels. Warm cocktails like hot rum cocktails or hot toddies are also ideal winter warmers.