10 of the Easiest New Year's Eve Cocktails to Clink this Year
September 30, 2022 by Anna-Bet Stemmet
Three, two, one – HAPPY NEW YEAR! Which New Year's Eve cocktails will you be clinking with friends and family this year? We've rounded up 12 amazing celebratory drinks that have that swanky NYE vibe – some are sparkly, some are warm, and some are full-on extra. Take a look to see which one will round off your New Year's celebrations to perfection.
1. Classic Champagne Cocktail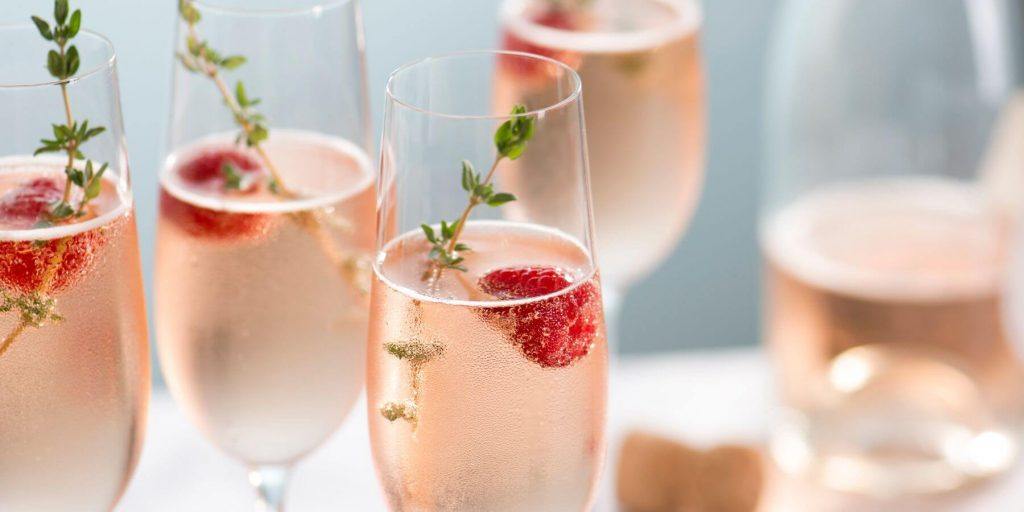 New Year's Eve cocktails with champagne are always a classic choice, and none more so than the Classic Champagne Cocktail. To make this iconic drink, you simply add a sugar cube to a Champagne flute and soak it with bitters. Then you top it off with Champagne and garnish it with a lemon or orange twist. Or perhaps you want to push out the boat with a raspberry and a sprig of thyme?
Read more: The 10 Best Champagne Cocktails for Any Occasion
2. Happy New Year Cocktail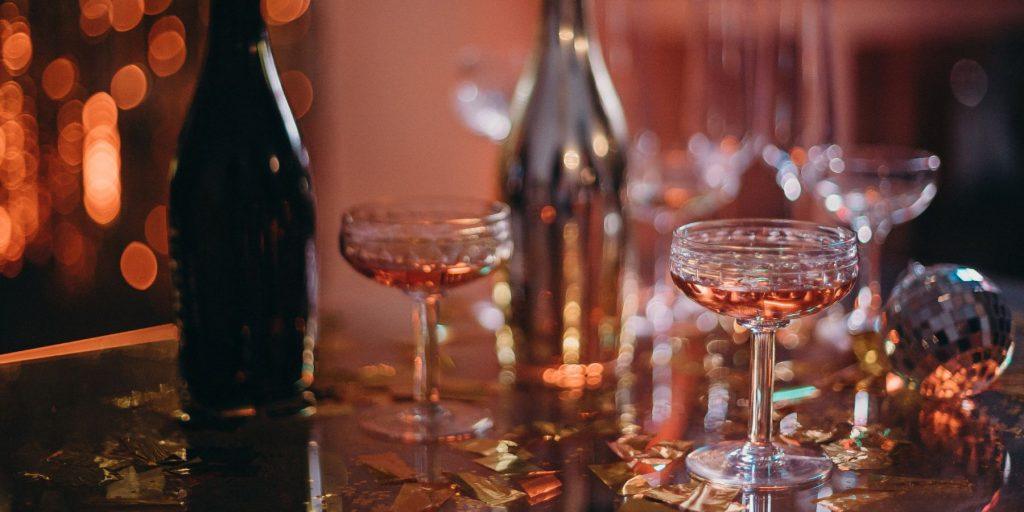 If you are looking for a drink that's sweet and delightful, but still packs a heady punch, the Happy New Year Cocktail is going to be right up your alley. Also, the name just kind of makes it perfect for the occasion (we love a thematic tie-in!).
This boozy cocktail combines 45ml brandy, 20ml ruby port, 20ml orange juice, and 120ml Champagne. The first three ingredients are combined in a cocktail shaker with ice, strained into a Champagne glass, and topped off with Champagne.
3. Clementine Martini Cocktail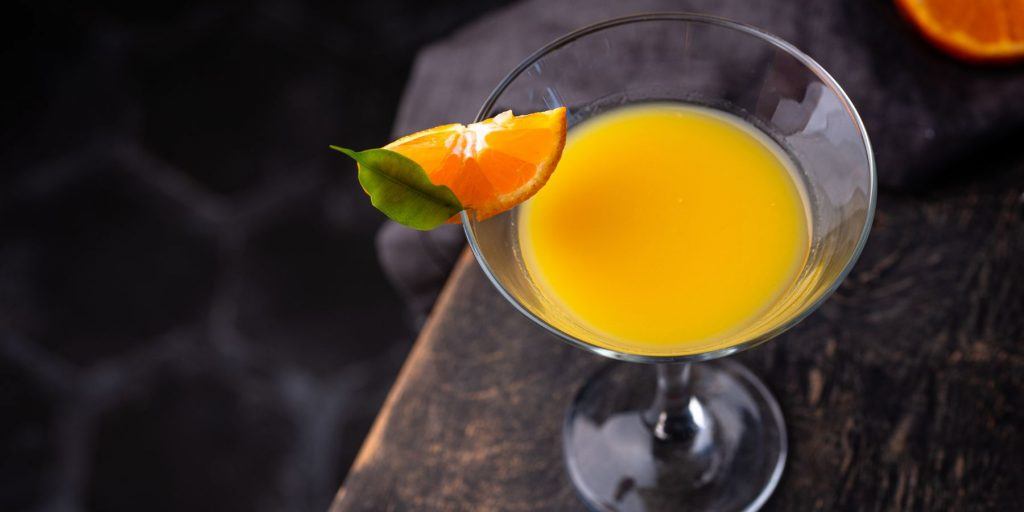 How about an easy New Year's Eve cocktail with a zesty finish? We love this sparkling citrus cocktail for a festive event. It combines 30ml SKYY Vodka, 30ml Grand Marnier, 150ml Prosecco, and 90ml fresh clementine juice.
The vodka, liqueur, and juice are shaken up with ice and strained into a cold glass, and then topped off with Prosecco and garnished with a clementine slice. If you struggle to find clementines, this can of course be made with orange juice or even blood orange juice as well.
Learn more: 14 Types of Martinis You Should Know
4. French 75 Cocktail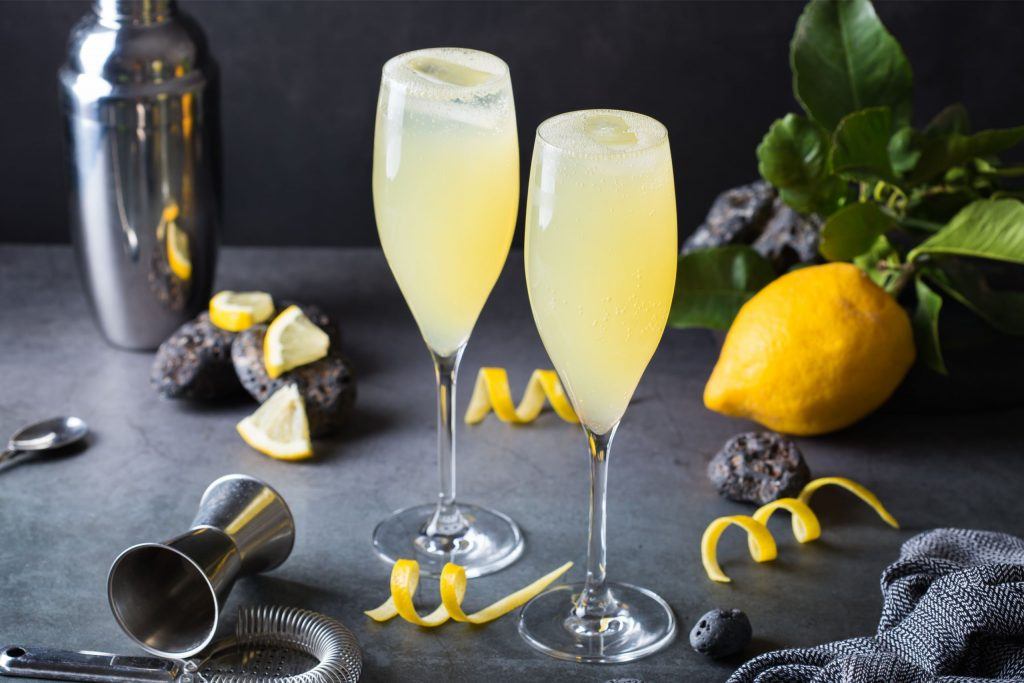 As far as festive New Year's Eve cocktails go, the French 75 will always get a tip of the hat from us. The cocktail combines gin, Champagne, lemon juice and sugar syrup. The story goes that barkeep Harry McElhone chose the name because the drink had a fair amount of kick, which he likened to the firepower of the French 75mm field gun that was used during World War I.
5. Cranberry Orange Whiskey Sour Cocktail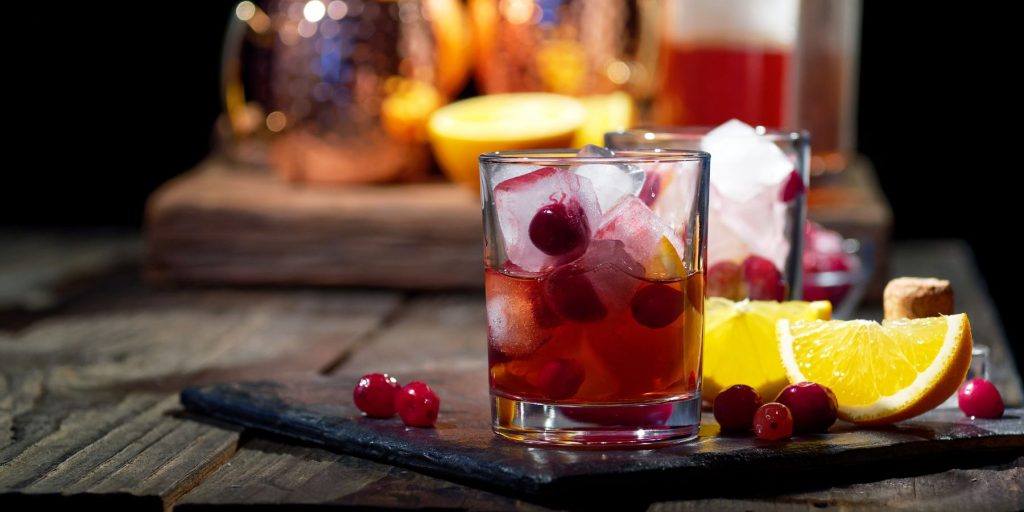 If you're in the mood for a delightful New Year's Eve cocktail without champagne, we'd like to suggest the totally Insta-worthy Cranberry Orange Whiskey Sour Cocktail. Filled with warming autumn flavours, it combines 60ml Wild Turkey Bourbon, 15ml Grand Marnier, 30ml unsweetened cranberry juice, 90ml orange juice, 15ml lemon juice, 15ml simple syrup, and 60ml ginger beer. All the ingredients apart from the ginger beer is shaken with ice and then strained into a chilled glass. It is then topped off with the ginger beer. Just gorgeous!
6. Champagne Holiday Punch Cocktail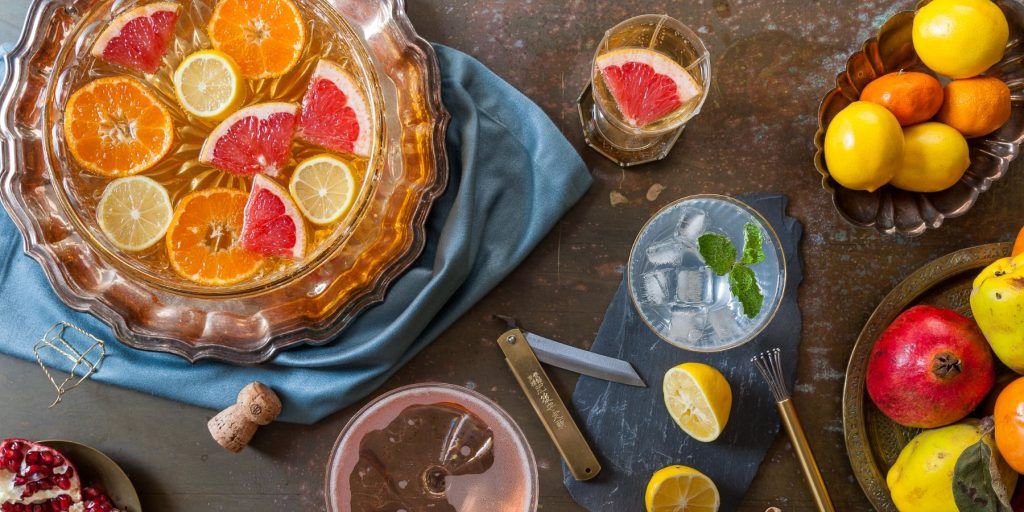 If you are looking for a big batch cocktail for New Year's Eve that is guaranteed to delight a crowd, we'd like to introduce you to the Champagne Holiday Punch Cocktail. It contains 1.5 cups Bulldog Gin, 1 cup Champagne, 0.5 cup Grand Marnier, 1 cup club soda, 0.75 cup lemon juice, 0.5 cup simple syrup, 8 dashes of bitters and plenty of ice. Garnish with fruit slices, star anise pods and grated nutmeg for a jolly holiday finish. This punch serves between 6 to 8 merrymakers.
7. Champagne Margarita Cocktail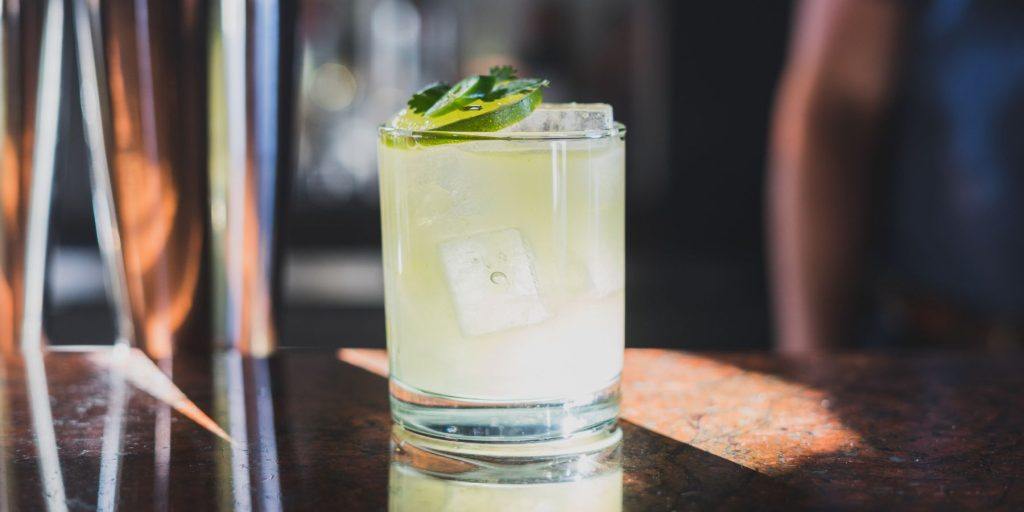 Sparkling Champagne Margaritas are always the highlight of any celebration. Sweet, bubbly, and sparkly, it has all the flavours you love in a margarita – tart, fresh lime juice with the warm earthy notes of tequila. It's also super easy to make. Stir 30ml of tequila, 30ml Grand Marnier, and 30ml lime juice together in a mixing glass, and decant into a chilled Margarita or rocks glass. Top off with 60ml of Champagne, and that's it. If you're feeling extra fancy, you can rim the glass with some lime-zest-infused sugar beforehand.
Read more: What is the Best Margarita Recipe? 10 Ways to Make a Margarita
8. Rob Roy Cocktail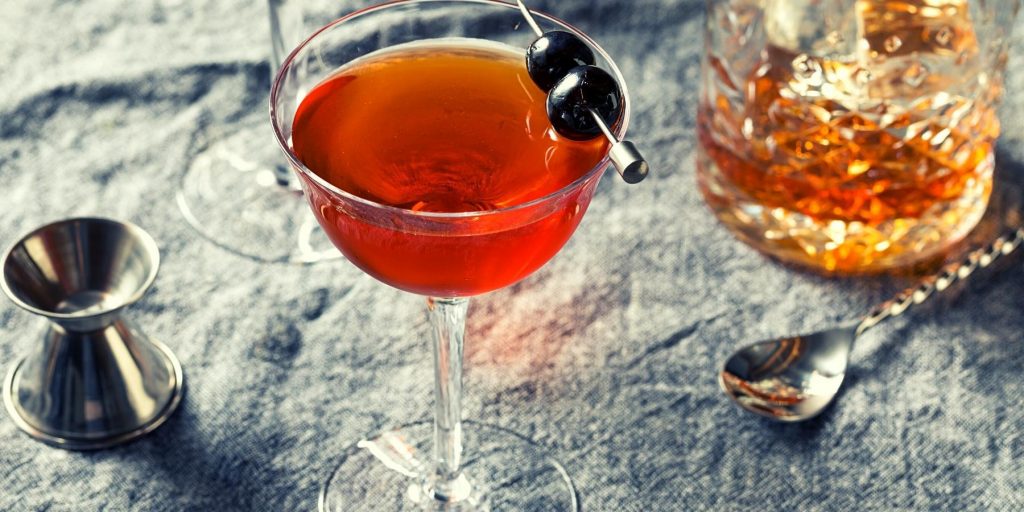 The Rob Roy cocktail is a classic Scotch whisky drink with sweet vermouth and bitters. Actually, a spin-off of the classic 3-ingredient Manhattan, it uses the same ingredients, except it swaps out American whiskey for the Scottish kind. This adds a lovely smoky twist and a completely different drinking experience.
9. New Year's Sparkler Cocktail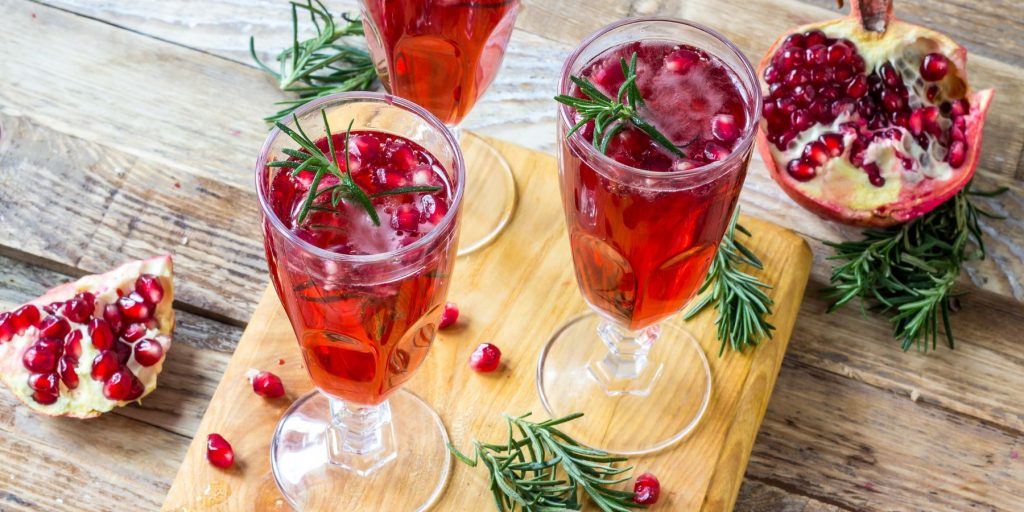 Keen on New Year's Eve vodka cocktails? Take the New Year's Sparkler for a spin! Add 30ml SKYY vodka, and 15ml pomegranate juice to a chilled Champagne flute, top it off with Champagne, and garnish it with a few raspberries or pomegranate rubies. Magic!
10. Jack Frosties Cocktail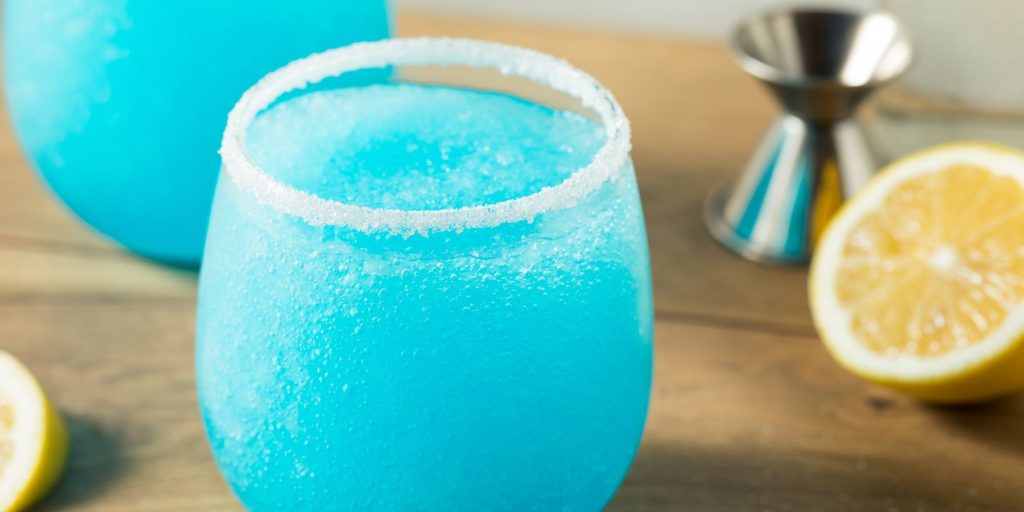 Boozy blue slushie anyone? Sure, it's not quite a classy Champagne flute, but who said NYE can't just be straight-up fun! To make this drink, which looks like something Olaf from Frozen would love, you combine 30ml tequila, 30ml Grand Marnier, 30ml sour mix, and 15ml Blue Curacao in a blender with ice until smooth. This is then decanted into a rocks glass that has been rimmed with coconut flakes to make it extra wintery and cool-looking.
There you have it – 10 fun and festive New Year's Eve cocktails to add to your drinks line-up this year. Let us know which one you choose, and remember to tag us in your tasty pics when you share them online!
FREQUENTLY ASKED QUESTIONS
Champagne and Prosecco are very popular on New Year's Eve, but there are also a variety of cocktails to choose from that contain gin, vodka, whiskey and rum. It all comes down to your personal taste.
A drink in a Champagne flute always looks very classy. This includes classics like the French 75 and Kir Royale.
While its customary to drink a toast to the new year at the stroke of midnight on New Year's Eve, you don't have to drink alcohol to do so. You can have just as much fun with a mocktail or a juice.