Beginners Guide to Cocktail and Food Pairings
September 21, 2022 by Sonja Edridge
Indecision doesn't often strike when shaking up your ride-or-die cocktail, but have you struggled when picking cocktails to match food? Don't let cocktail and food pairing get you hot under the collar – follow our easy guide to choosing the best cocktails and food to pair like a pro!
Cocktails and Food: Considerations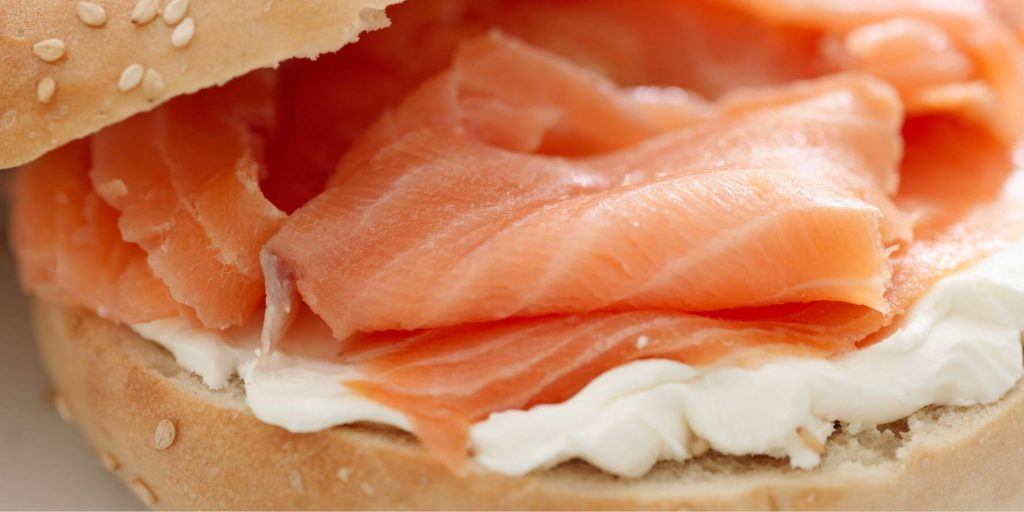 Want to up the ante and serve something other than wine or beer with dinner? Good cocktail pairing is all about complementing and contrasting flavours. It is easy to compare it to cooking when you're balancing tastes. Take a smoked salmon and cream cheese bagel, for example, and how adding a squeeze of lemon offers a zesty lift. The same principles come into play with cocktail and food pairing. Our aim is not to overpower flavours but enhance them.
Matching texture and weight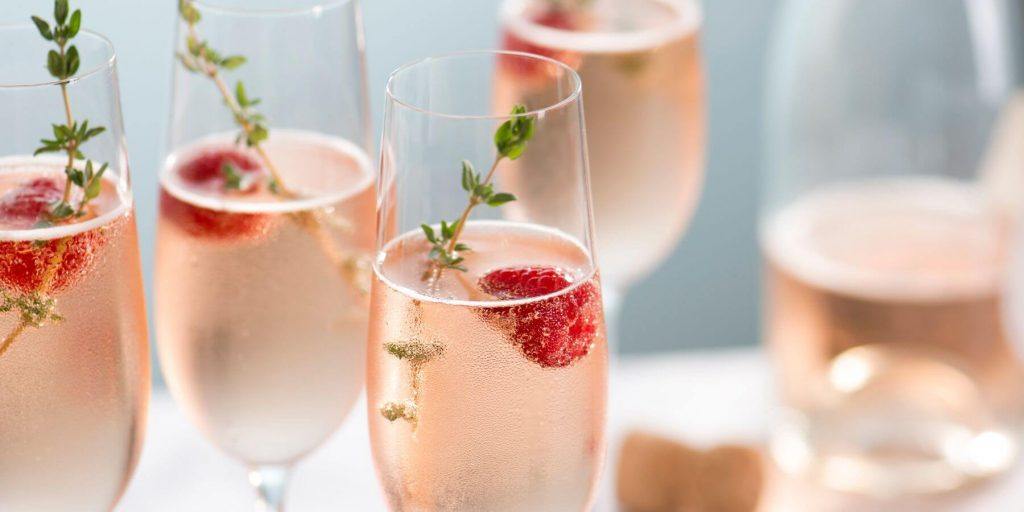 When we say texture, we mean the mouthfeel of a sip (and bite, for that matter). The gentle fizz of champagne cocktails is a great trick to lighten the weight of buttery pastry dishes. Cocktails with the bolder bubble of soda water (a John Collins or Passionfruit Gin) are fantastic to balance crunchy fried food, which is weightier.
Barbecued bites, like grilled prawns, need stronger citrusy cocktails to match them. A perfect choice would be a Sidecar, Rob Roy, or a Paper Plane. When pairing barbecued vegan food and cocktails, follow the same rules. Spiced cauliflower steaks should be partnered with an equally matched drink like a Cuban-style Daiquiri or a Whiskey Highball.
Imagine the weight of a feathery light French 75; its magic would be lost next to flamed meats. Serve this delicate drink with light creamy pasta, a salad, or a fish starter.
Pick a vibe and stick with it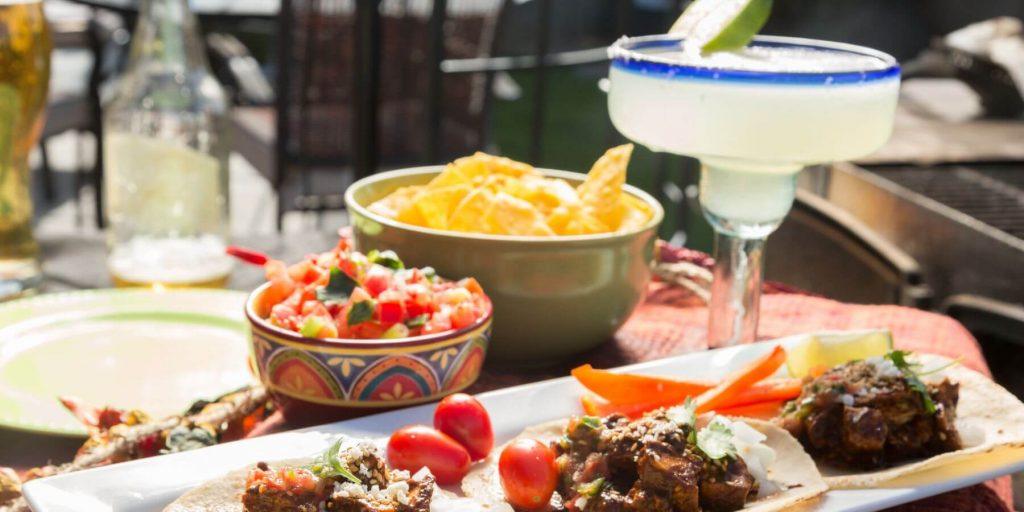 When it comes to cuisines, stick in the lane to match flavours like for like. Lean into pairing Mexican food and cocktails and sip zesty drinks like a Lime Margarita or a Paloma with chilly poppers, nachos, or tacos for a good fit.
Similarly, pair cognac cocktails like the French Connection or French Maid with tasty French bites like mini croquet monsieur or baked brie gougeres. Yum!
Watch the spice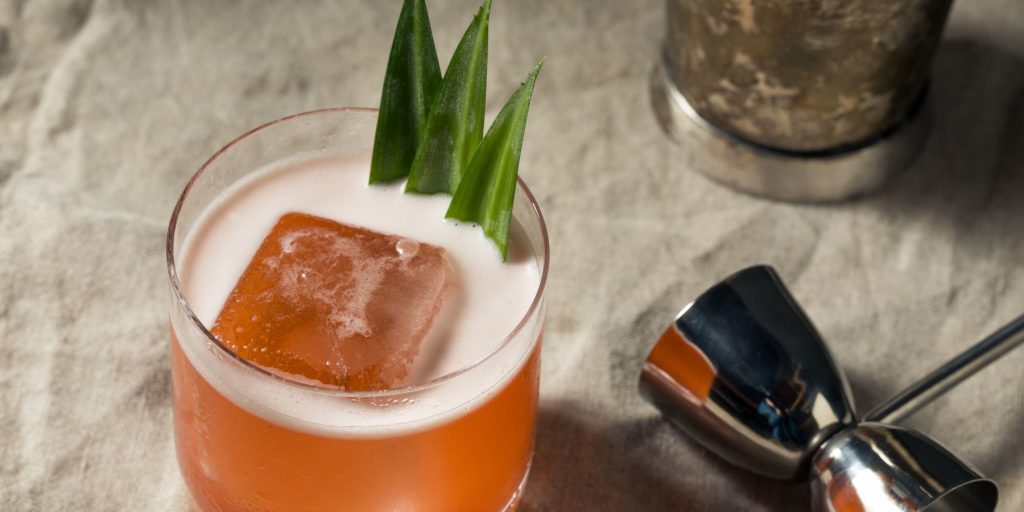 Cocktail and food pairings need closer attention when one's dealing with high ABVs and even higher spice. Boozier cocktails make food spicier, resulting in collar-adjusting fire unleashing on the palate. The heat of chilli comes from the chemical called capsaicin. And capsaicin is soluble in alcohol and fat, turning on the fire on your palate.
The trick here is to avoid spirit-forward cocktails like a Manhattan when tempted by spicy oil-rich morsels like pakoras or chicken tikka. The burn will take center stage (a few beads of sweat, too), and tasting anything is out the window.
A better choice would be sweet fruity cocktails that offer a welcome contrast to the colourful heat. Vodka or gin highballs with a fizz like a Vodka Collins hold their own when matching spicy Asian food and cocktails. The tropical Malaysian Jungle Bird suits full-flavoured Thai fish cakes or chicken satay.
Size matters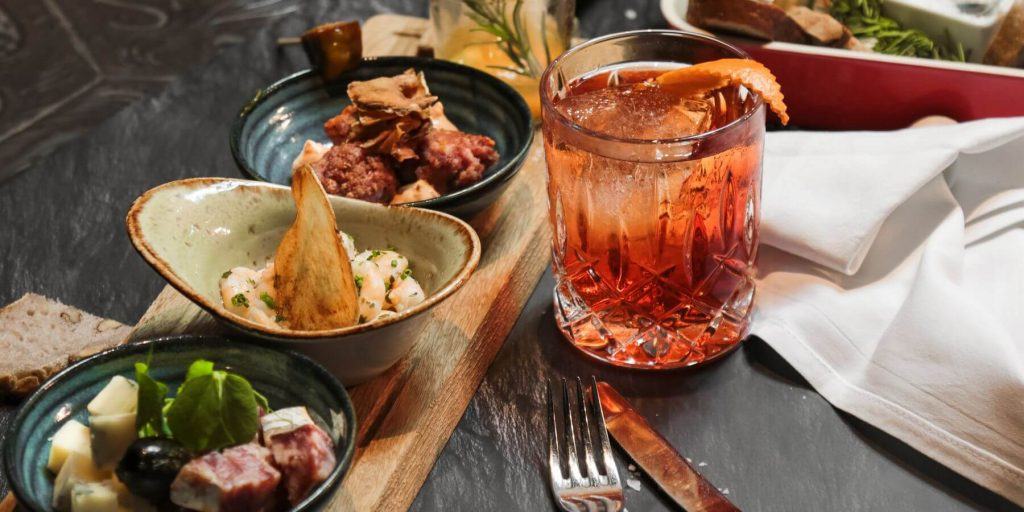 When deciding on cocktail and food pairings, match shorter drinks with starters and desserts. Longer pours, on the other hand, are for sipping throughout the main course. A bold Italian Manhattan is a good match for beef carpaccio with parmesan shavings. Both are nibbled and sipped in small mouthfuls at a slower pace.
Classic combos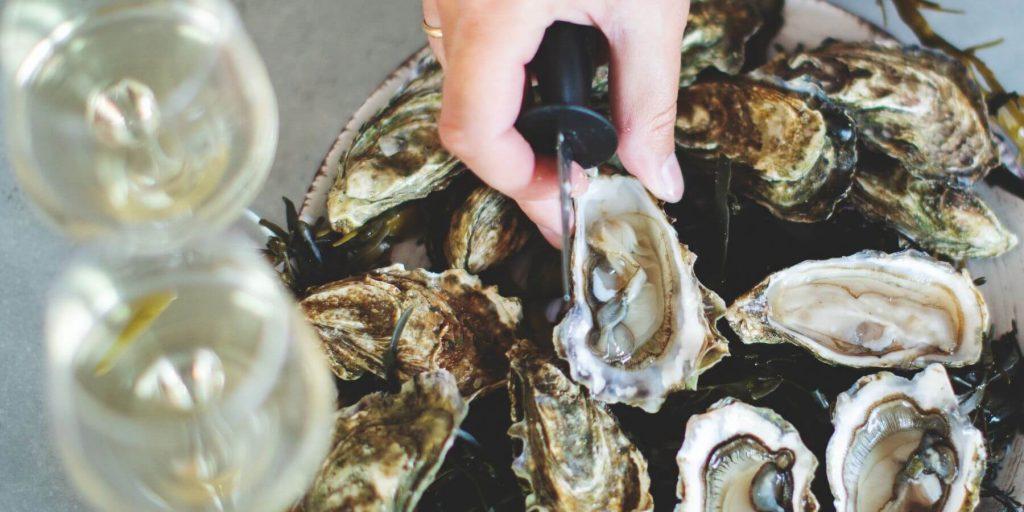 Here are a few classic killer matches to ease you into the cocktail and food pairing game:
Negroni & charcuterie platters: The full flavoured profile of cured meats is a perfect match for the spirit-forward combination of a Negroni. Strong piquant hard cheeses are also delicious to add to this mix and make for easy nibbles when hosting at home.
Margaritas & BBQ food: The feisty salty and sweet combination of a Margarita is an ideal partner for salty chicken wings or ribs, anything straight off the BBQ.
Champagne & oysters: The gentle nature of this combination makes it one of the best cocktails and food pairings (and more sophisticated). The subtle salty sea flavour of oysters matches the delicate bubbles that champagne cocktails offer.
Bloody Mary & brunch: The savoury spice of a Bloody Mary equals the boldness of a cooked fried breakfast. They won't overpower each other!
Gin and fish: Gin botanicals make summer gin cocktails a great match with delicate fish and salad dishes. Light citrusy cocktails, like a Mojito, pair well too.
Steak & whiskey cocktails: The bold depth and richness of both a steak and whiskey make this cocktail and food pairing a classic. Try bourbon cocktails for a good partnership too.
Pulled pork & beer: Pitmaster fans of BBQ extravaganzas are familiar with pairing plates of pulled smokey meat with beer cocktails. A Kentucky Mule is also a steady fixture in this scene, holding its own with barbecued meat dripping in mop sauce.
Aperol and pizza: Aperol Spritz is so hot right now, and an obvious pairing is a classic Italian pizza. Whether you're on the Amalfi coast or in the garden, this combo should be a steady favourite.
Don't forget aperitifs and digestifs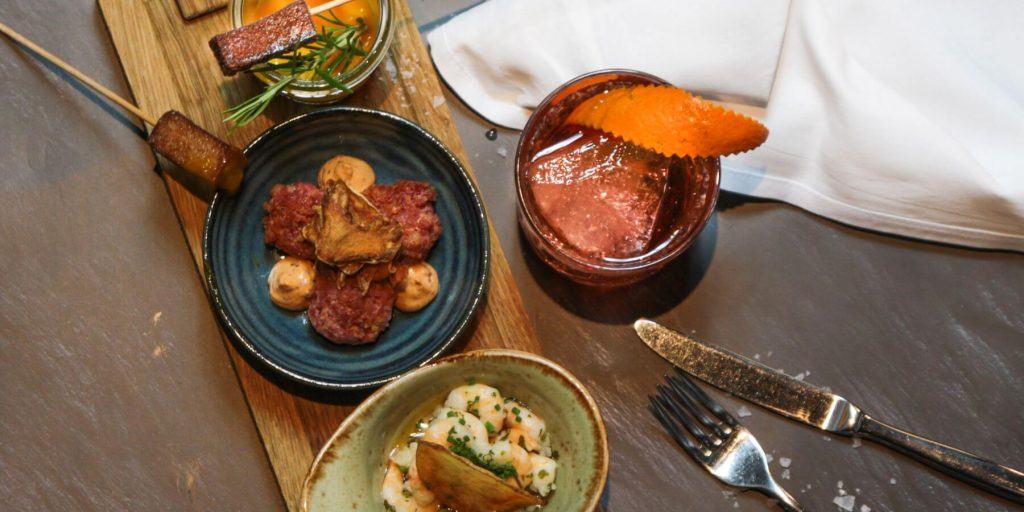 Italian aperitifs are classic combos to sip between meals. Aperitifs are not typically too boozy and mixed up with fortified wines and spirits. They're designed to stimulate your appetite before or at the start of your meal. Aperitifs feature staples like Campari, Aperol, gin, vermouth, or Cynar. Negroni would be the star aperitif of the moment.
Digestifs are served on the other side of the meal to help the digestion along, especially when you've had one bite too many. After dinner cocktails are higher in ABVs and are bitter flavoured with strong herbal notes.
Now you have it! Following our cocktail and food pairing basics to help you create all the magic at home. Go forth, shake and bake and have fun…